If you're a mountain biker dying to check out the Whistler Bike Park there's no question where the best place will be for you to stay – Aava Whistler Hotel! Known for being big fans of the biking community and feature partners in large bike races like the BC Bike Race, Aava Hotel caters to Mountain Bikers like no other!
Top ten reasons mountain bikers should stay at Aava Whistler Hotel:
Red Carpet Treatment / Bike Valet Services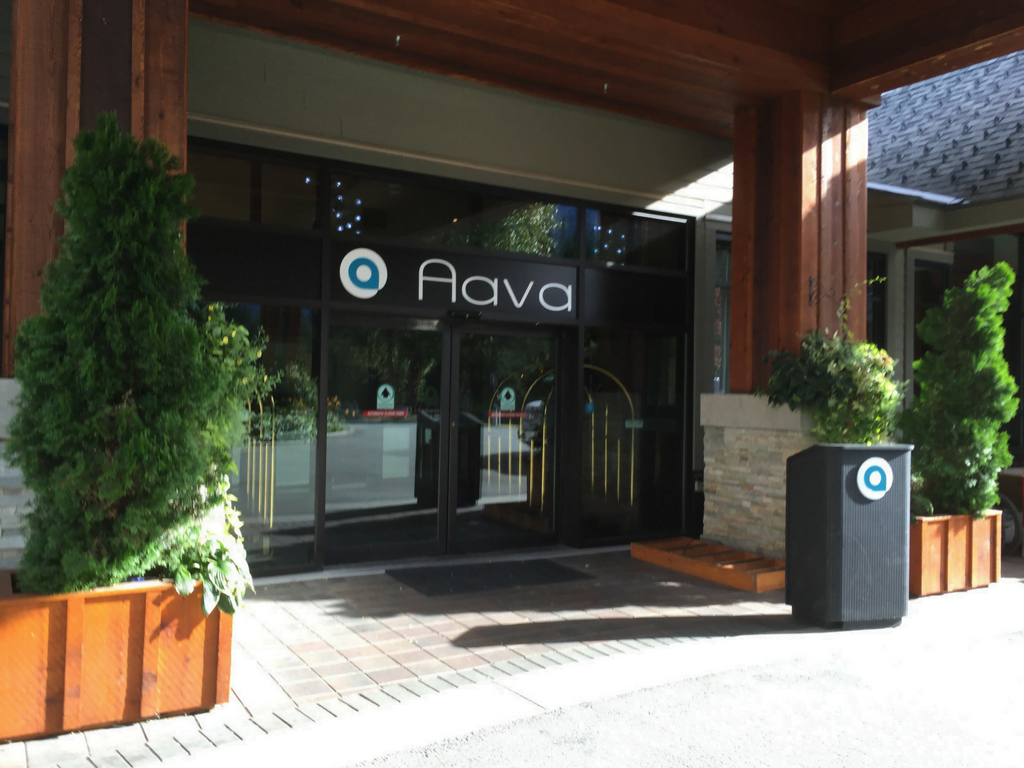 When you pull up to the front lobby with your precious mountain bike in tow you'll be greeted by a member of the bike team! The concierge service will take your bike and put it in secure storage until you're ready to use it. My children felt like royalty as their mini bikes were "taken off their hands" by the Aava team.
Location, Location, Location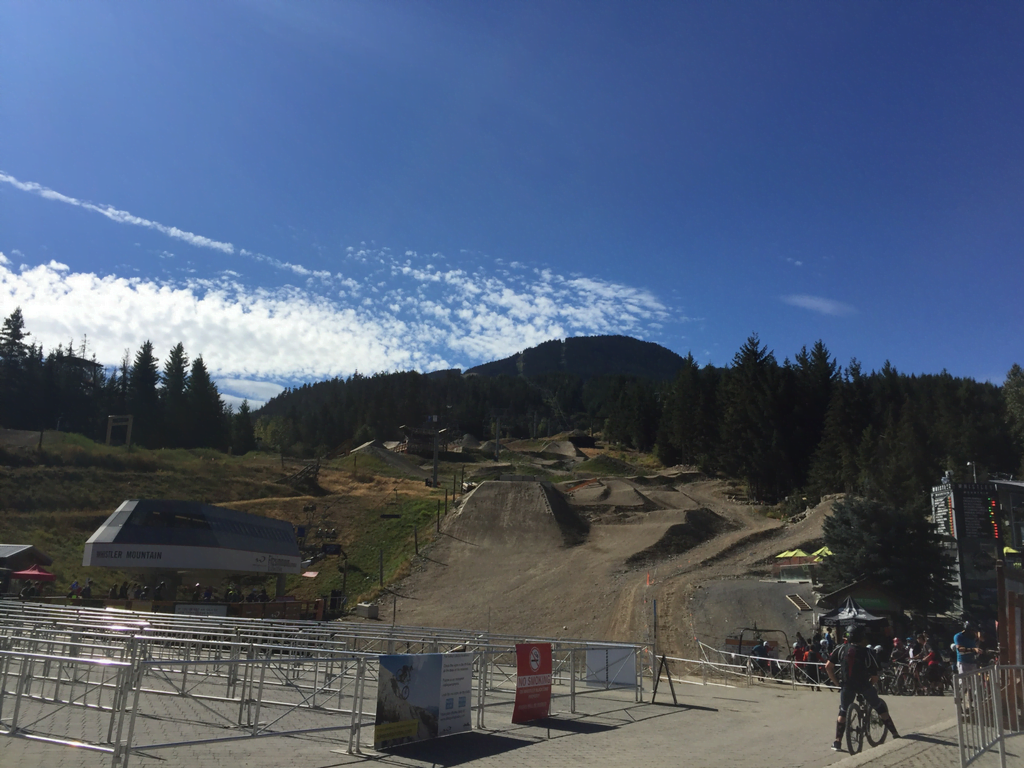 Bikers can ride in and ride out of the hotel, making trips back for lunch or to swap out gear a breeze. The hotel is located about 2 minutes from the lifts right in the center of the village, so it's perfect for when you're looking to hit the trails or after you've cleaned up and are ready for some apres.
Bikers Wanted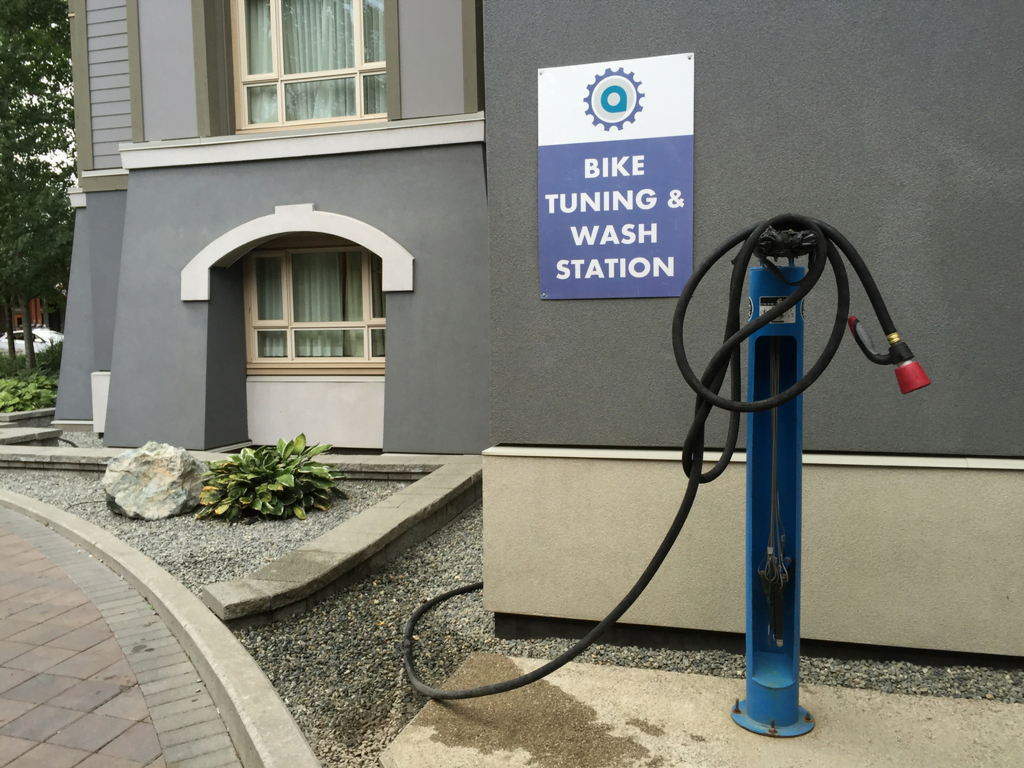 The front entrance welcomes you with a bike wash and bike lock up. Bikers don't need to feel like they need to stay "out of the way"… they are welcomed with open arms and equipped with all the necessities to make their day amazing.
Go Pro Demo Lab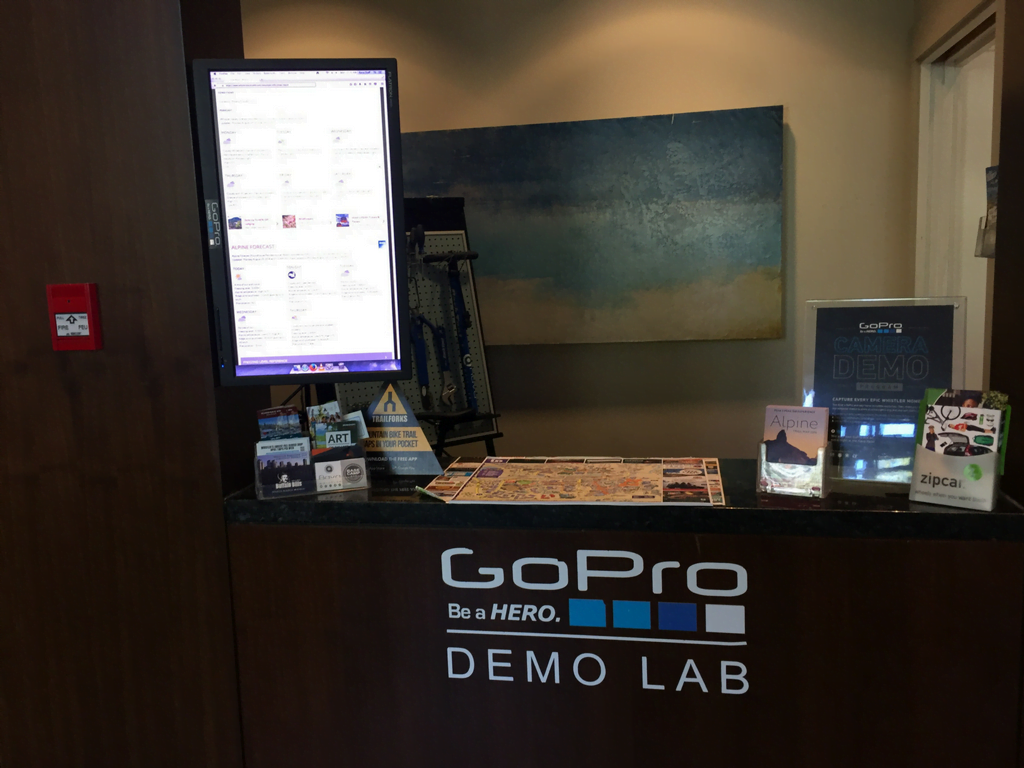 Did you know that you could borrow a GoPro before you hit the hills at Aava's GoPro Demo Lab? There's no charge for this epic service, just be sure to bring an iPad or phone to download all of your sweet videos and pictures to!
I forgot…
Need more air in your tires? A special tool? Someone to help you with your bike? Stop by the tune up shop and one of the staff will be happy to loan you some tools or even come outside and give you a hand!
Grocery Store & Village Stroll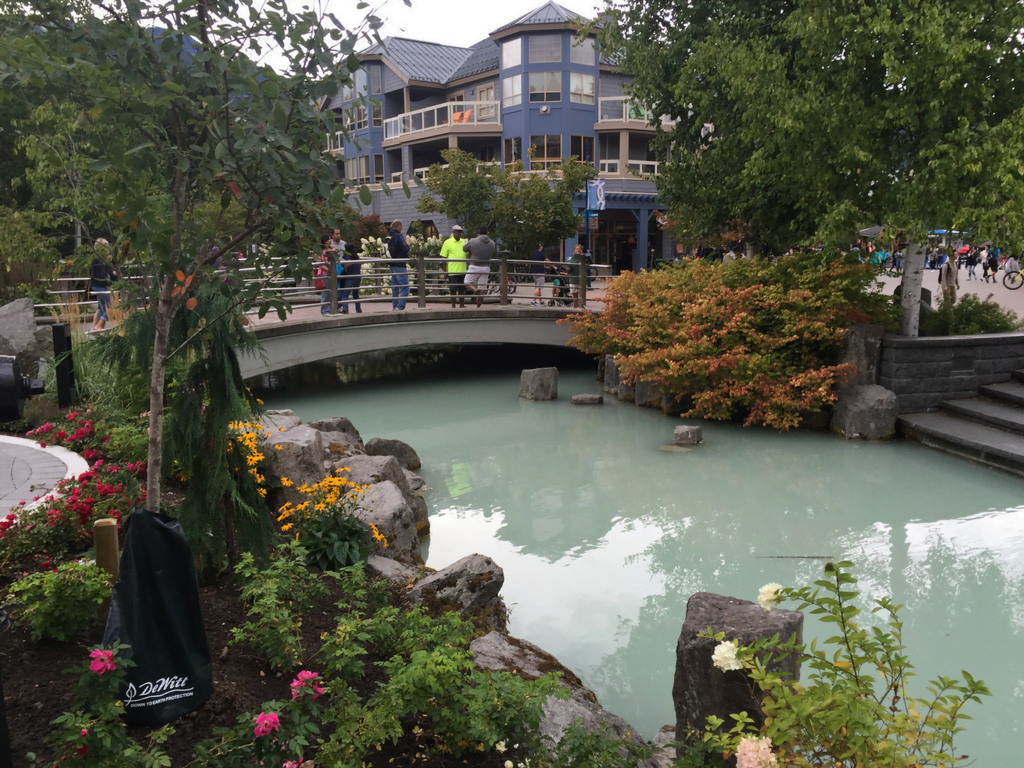 The local Grocery Store is a stone's throw from the front entrance allowing you to sneak out and stock up on essential snacks and comfort food. Being a mom, I found  this was a huge asset to our family as we were able to pick up cereal and milk and enjoy breakfast in our hotel room in our jammies!
Pool and Hot Tub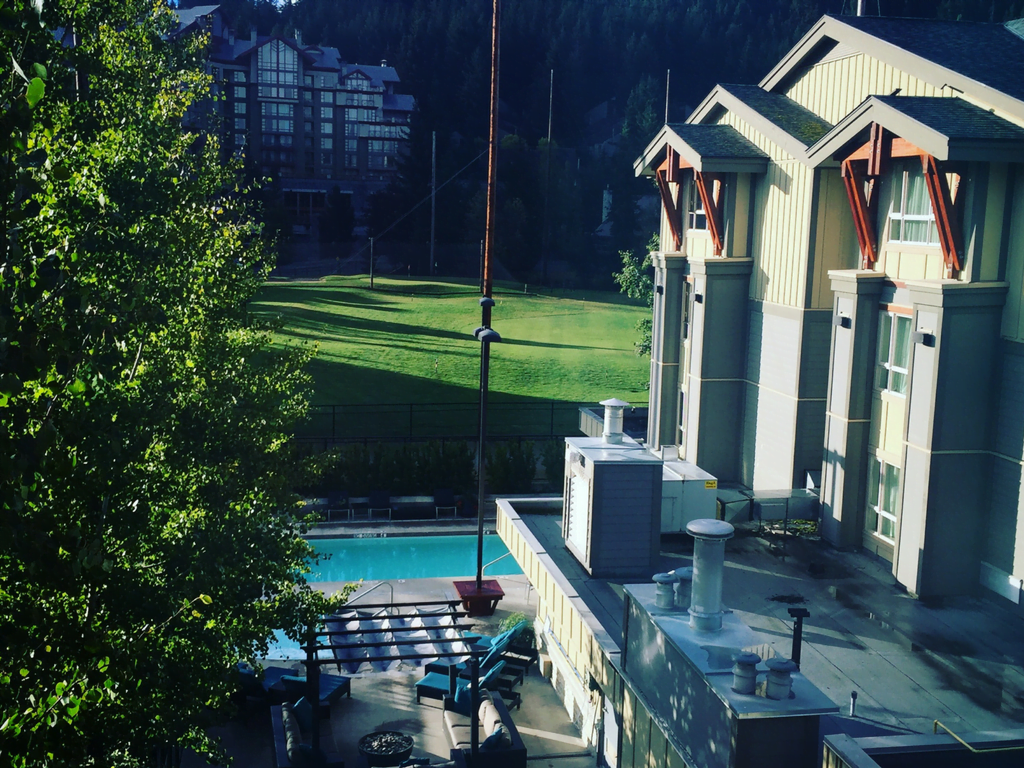 While I knew a pool was a requirement for my children, I can't tell you how wonderful it was to slip into the hot tub after a long day on the hill. The hot tub is extra deep too, so you literally sink into it until you're shoulder deep in warm water. It was the perfect way to end a perfect Whistler day!
Views
Every morning we woke up to incredible mountain views of the pool and hot tub, the driving range, Whistler Mountain, and the village. World class views!
Kitchenettes / Group Rooms Available
Having a daughter with allergies limits our ability to eat out at restaurants when travelling. However, having a kitchenette is a perfect way to be able to enjoy our meals as a family while hitting the road.

The kitchen suite was conveniently located between two bedrooms which would be perfect for a large family or a group of friends to stay in. The group rooms excellent for a family reunion as well. Warning – these rooms are HUGE… we're guessing at least 800 square feet for the kitchen room alone!!!
Bike Trail Access
Are you interested in exploring some of the other amazing trails whistler has to offer outside of the bike park? The Bike Trail is located right on the Valley trail network allowing you to explore a variety of biking trails right from the front door!
The BEST part…
Five-star experience at a fraction of the price.
This really was an incredible experience. We've stayed in a lot of 5-star places and I can honestly say that this hotel compares favourably in so many ways – from the quality of the beds, linens, and decor, to the hotel amenities and the professionalism of the staff, it really was over-the-top incredible.
Ready to head to Whistler to hit the Bike Park? Contact the Aava Whistler Hotel to book your stay!
Looking for more Whistler adventure ideas? See how the Whistler ATV Tours and the Peak to Peak experiences are not to be missed!