In my books, Mom's deserve the world. So why not give mom the gift of adventure this Christmas season and leave her with a memory she will have forever!
So, THINK OUTSIDE with our Christmas Gift Guide For Outdoor Moms:
Sea to Sky Gondola
The Sea to Sky Gondola has been named one of Canada's best newest attractions. Based out of beautiful Squamish the Gondola is only the first of many adventures to explore. Whehter you're looking to hike, snowshow, tackle the suspension bridge or check out the view from one viewing desks. dine, or shop, the Sea to Sky Gondola offers a variety of activies all among the most beautiful sweeping views.
Why not spoil mom with a trip up to the top of the Squamish! Gift certificates are a great way to start planning your 2016 adventures! To see pictures and vidoes from our visit check out: https://adventureawaits.ca/sea-to-sky-gondola/
For more information check out: http://www.seatoskygondola.com/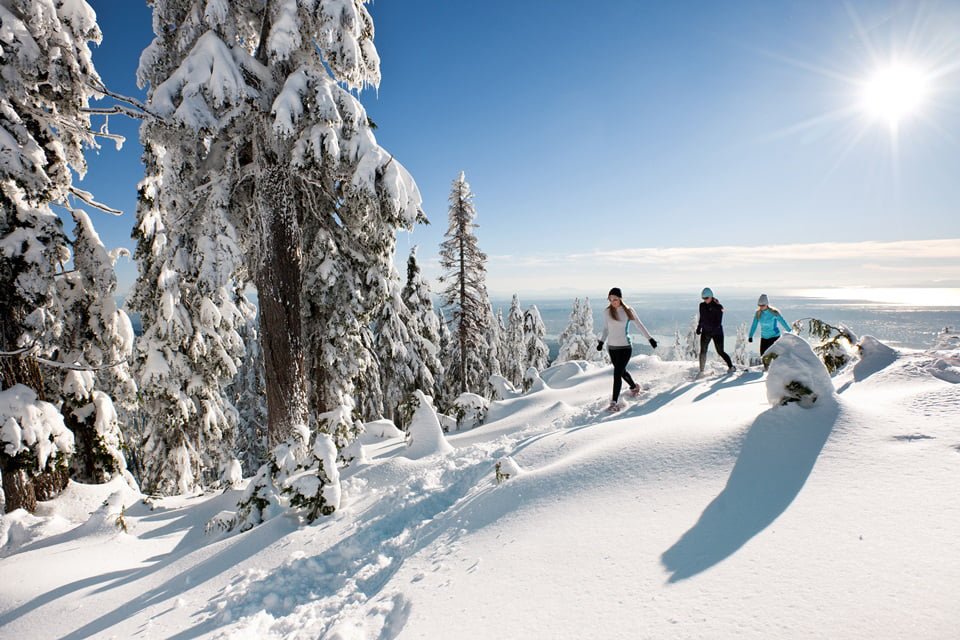 Snowshoeing at Grouse Mountain
Grouse Mountain offers moms a mecca of opportunites to get outside. One of my favorite activities for Mom is showshoeing around the lake and up through the hills. The fun and challenging trails are a great way to take in the season.
Afterwards mom can warm up in the restaurant and enjoy the beautifl views over Vancouver.
To pick up a pass and rentals check out: www.grousemountain.com
Whale Watching
Whale Watching is one of those life experiences that often only happens a few times. Eagle Wing Whale Watching company is dedicated to preserving the environment for Whales through their carbon neutral, sustainable Whale Watching Tours.
As Eagle Wing themselves said, "You can't put a Whale under the tree, but you can send them whale watching!"
For more information check out: https://www.eaglewingtours.com/
Yoga
Why not give mom the gift of rest, rejuvenation and retreat this Christmas. From April 29 – May 1 Iron Lotus will take over Zajack Ranch in Mission BC with a custom Yoga Retreat. Yogi's will enjoy a laid back, fun and restorative weekend full of yoga, meditation, spiritual growth, hiking, kayaking and RELAXATION in the BC wilderness.
Iron Lotus is having a Christmas Promotion where you can reserve your spot for $349 (a $200 savings) For more information or to book today visit:  http://www.ironlotusyoga.com/retreat.html
The Ultimate Bucket List Experience A 4 days heli-skiing trip with Last Frontier Heliskiing at the Ripley Creek Inn, Stewart BC.
Brief recap of the experience:
The little town of Stewart is located in Northern BC, 3km away from Hyder, Alaska. The coast mountains there are spectacular and offer world-class skiing, both in the trees and in the alpine
57,500ft of vert guaranteed (average = 75,000)
Only 3 groups of 5 guests in a small A-Star B2/B3 helicopter
Accommodation with en-suite bathroom
All meals and soft drinks
All guide services (A.C.M.G. or U.I.A.G.M. certified)
Powder skis and poles
Avalanche transceivers and ABS Airbags
Return ground transfers from Smithers or Terrace to your lodge
To learn more or book your trip check out: http://www.lastfrontierheli.com/  Check out their video to get a peek of their adventure: http://www.lastfrontierheli.com/heliskiing-videos.html#tab-1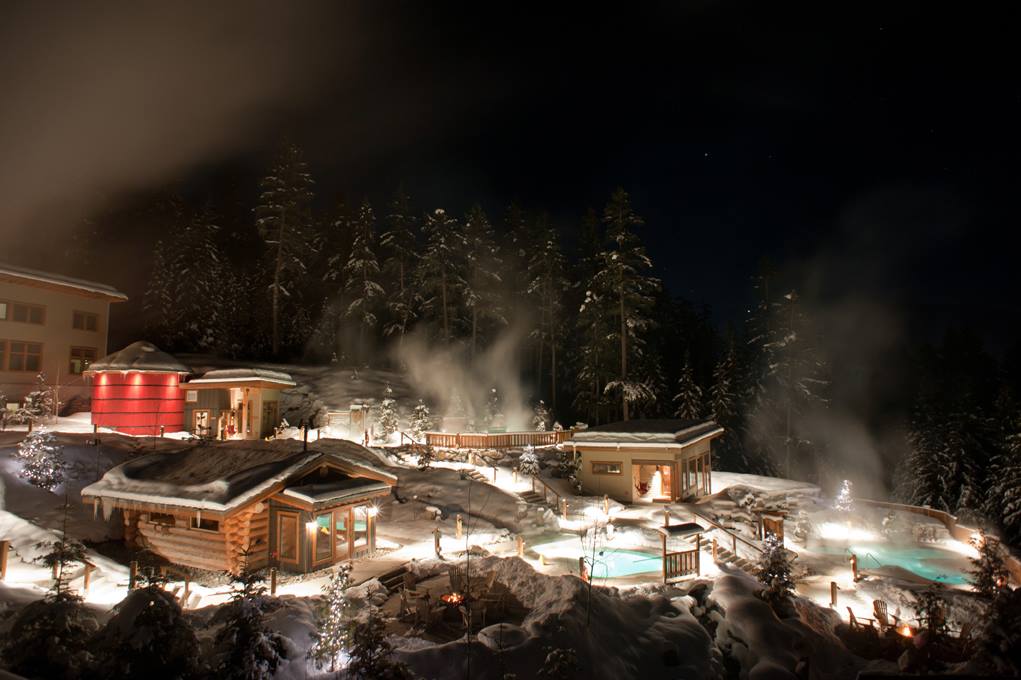 Scandinave Spa
Let Mom Escape to Sxandinave Spa in beautiful Whistler. It's the perfect destination for moms to relax and enjoy the hot baths, wood burning Finnish Sauna, eucalyptus steam room and refreshing waterfalls. Mom's can spend the day enjoying a massage and going back and forth between the different experiences. It won't be the same thing as cooking, cleaning and stepping on pieces of lego all day, but I'm sure she'll survive!
To book an escape for mom check out: http://www.scandinave.com/en/whistler/
Plan your own ADVENTURE with Raincoast Books 
Why not help plan her own ultimate adventure with Lonely Planet's "Great Adventures – Experience the world at its breathtaking best"  This book is loaded with stunning photos taken from every corner of the globe, along with great trip ideas that are sure to inspire. The only challenge will be choosing which ones should be on the bucket list and when to start saving!
Check out this and other adventure books from Raincoast books!!
Wishing my Mom a VERY MERRY CHRISTMAS! I look forward to going on more adventures with you in 2016!!!
Is this post sponsored?: No we just wanted to share our Christmas Gift Guide For Outdoor Moms with our followers.