Start Your Shift to The Best Eco-Friendly Yoga Pants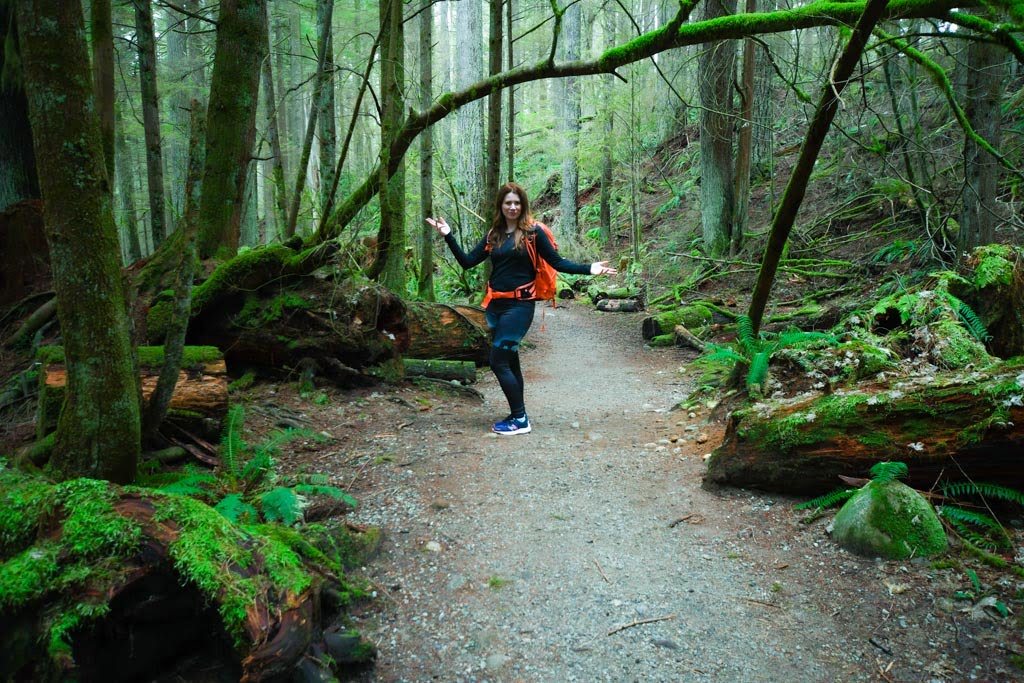 If you're looking for the best eco-friendly yoga pants, where you can align your practice with your passion for the environment, you've come to the right place. As a yogi who's passionate about mother nature and minimizing my carbon footprint, I'm here to share the best eco-friendly yoga pants with you. They are made from recycled materials so that we can align our practice in alignment with Mother Earth! I'm eager to share insights with other yogis on these incredible eco-friendly yoga pants and the story behind what makes them so special (and hook you up with a discount code as well – see below).
Introducing BeWildHer… Inspirational Innovative Industry Leaders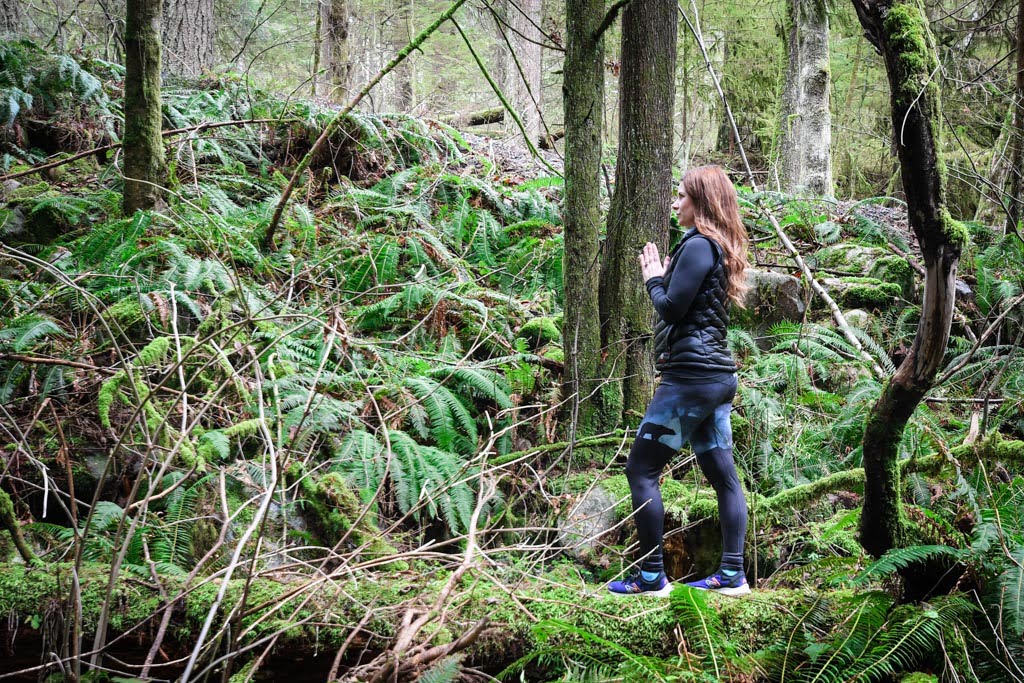 "When you get dressed to work out, do you consider the quality of life of the women who sew your activewear? What about the impact your activewear has on the environment?" Nadine, Founder of BeWildHer.

BeWildHer is a locally owned and operated creator of eco-friendly activewear. Their mission is to connect active women to the process and people behind our activewear while facilitating giving back in ways that will empower women and protect the planet. Through their company, they have avoided 179,320 km of driving emissions, planted 10,000 trees, saved 33,428 days of drinking water, and diverted 3,163 kg of waste from the landfill. Their socially and environmentally conscious business is changing how active women view their workout wear.
What is Slow Fashion?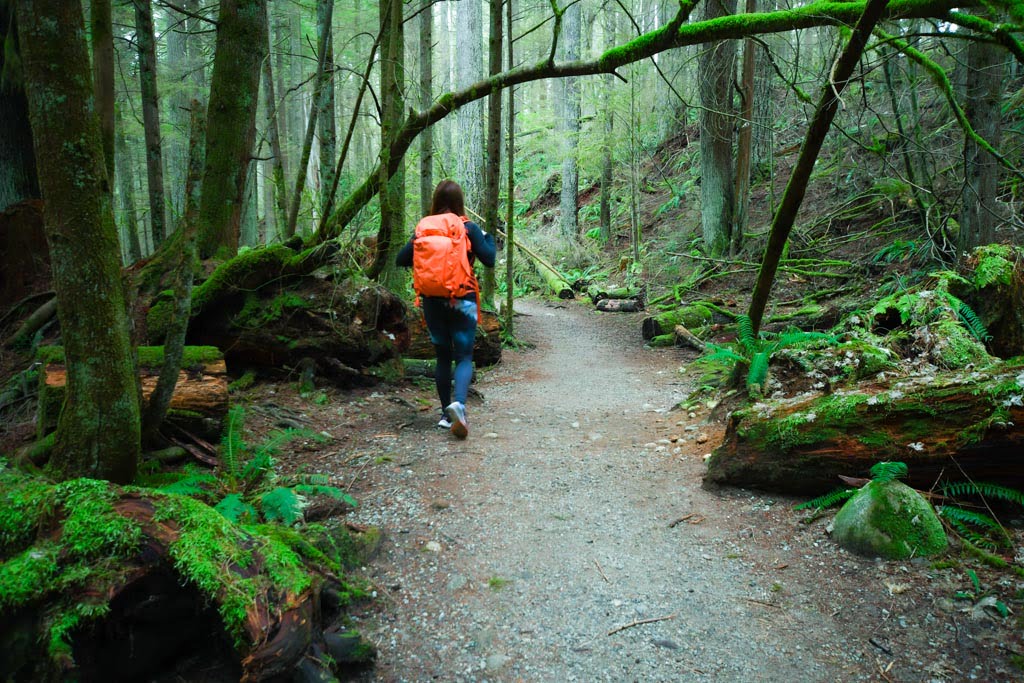 Simply put, slow fashion is the opposite of our current fast fashion market. Traditional fast-fashion brands sell high volumes at low prices to keep shelves stocked so that they never miss a sale. The cost? "cheap clothing is very expensive." Factory workers are exploited to produce records products at below a living wage. "The leftover unsold goods end up in the landfill. And what do you get out of it? A poor quality piece of clothing that you will probably wear out or donate before the next season."
"Leftover inventory is an estimated $1 trillion dollar problem worldwide with 13 million tonnes of clothing filling up our landfills annually, meanwhile garment factory workers continue to be grossly underpaid." – for more information, click here.
The solution? Slow fashion.
Slow fashion is the movement that embraces good quality, a clean environment, and fairness to both producers and consumers. It emphasizes better quality products over quantity and ensures that those involved (aka. you) understand the environmental and social impact that your buying power has. Buying the best eco-friendly yoga pants and becoming a part of the BeWildHer Community is a great first step!
Best Eco-Friendly Yoga Pants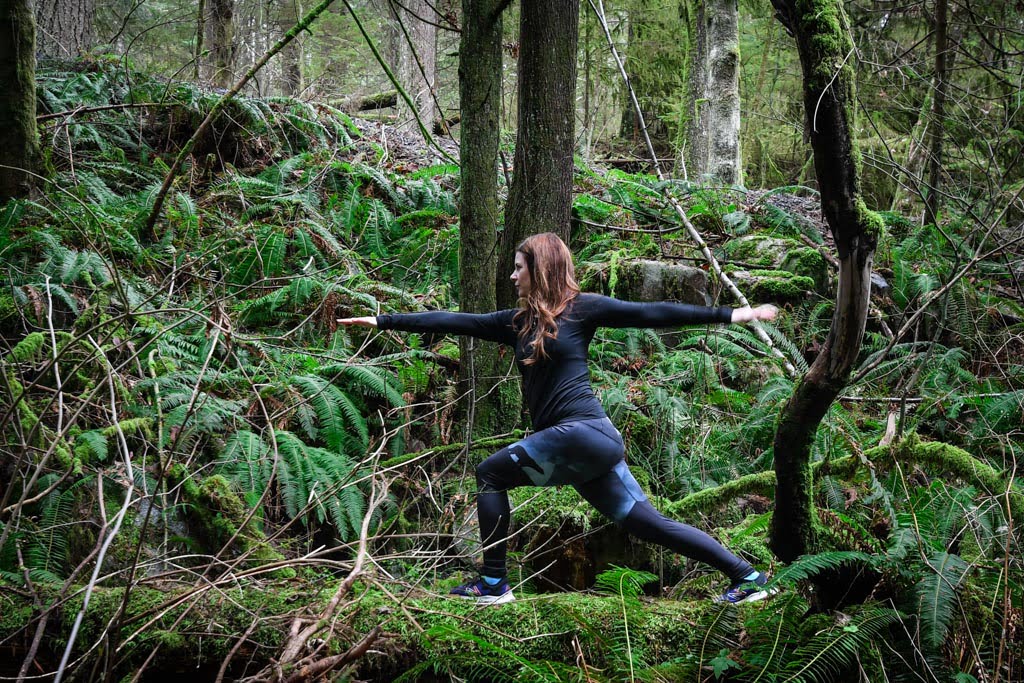 Showcasing Inspiring Designs
Inspired by mother nature herself, BeWildHer showcases many innovative designs ranging from mountaintop scenic views to animal-inspired symbolism, to artistic infused designs, all of which make a statement. When I saw these "bear mountain" pants I immediately called my Mom asking for them for my birthday… that was two years ago and they are still my favourite pants!
If you're looking for a more simple look that won't sacrifice the quality of function, they have those designs too! From luxurious lavender to classic black, they have a variety of colours to suit your style and your activity level!
Technically Technical
Whether you're looking for stay up, squat proof, side thigh pockets or thermal gear, your pants should rise up to your adventure and be able to keep pace with your fitness! From running gear to yoga, to winter fitness, BeWildHer has a range of pants that are high-quality technical masterpieces that will work as hard as you do.
The Power or Pre-Ordering
Did you know that BeWildHer doesn't even have a warehouse? That's because they believe in the power of pre-ordering. This allows them as producers to ensure that there is not a lot of leftover stock that will end up on a shelf or in a landfill, and they then pass the savings of that over to you, the consumer.
So saving money while eliminating waste is worth waiting for? I can happily be a part of that movement!
About BeWildHer And The Best Eco-Friendly Yoga Pants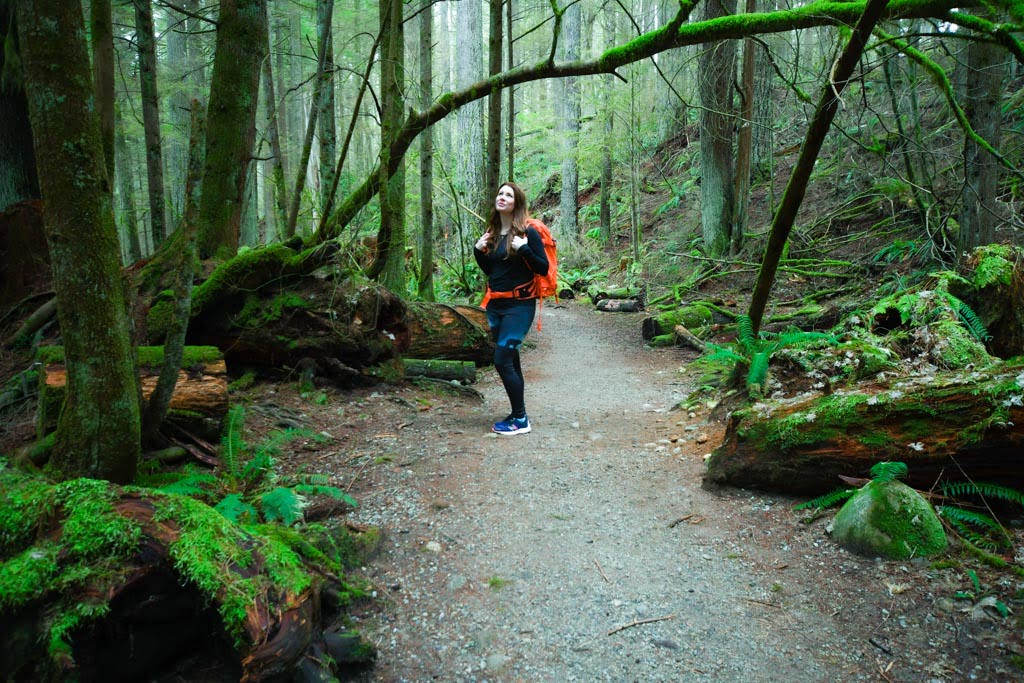 Locally Owned and Made Right in Squamish, BC, Canada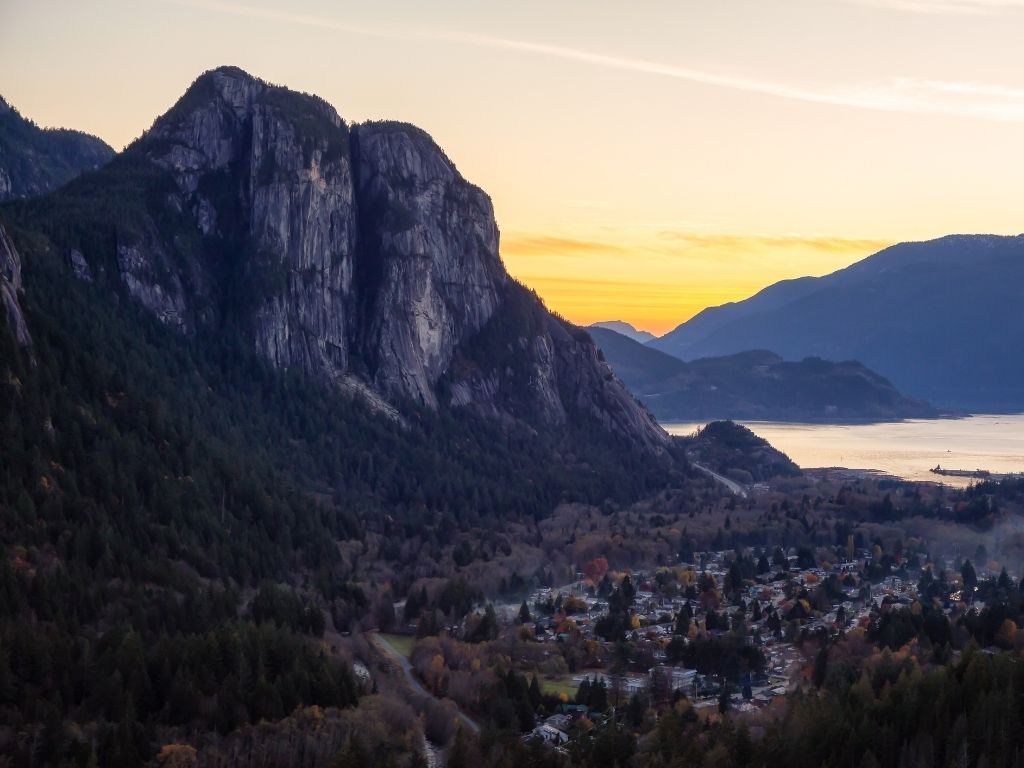 As a Vancouver girl I love purchasing products that are made in Canada whenever possible, and the closer to home the better. BeWildHer is based out of the Adventure Capital of Canada, Squamish, BC.
Female Owned Garment Manufacturing
Industry leadership means more than creating beautiful items, it starts from the ground up and ensures that everyone involved in the process (not just the end consumer) benefits from the transactions. All of BeWildHer's garments are ethically sewn in Vancouver, BC, Canada in a female-owned garment factory where the employees earn fair wages.
Female Owned Print Shop
The material is derived from certified post-consumer recycled plastic bottles and is printed locally via an eco-friendly process in a female-owned print shop. While the majority of brands fail to consider what happens to their fabric scraps (they usually end up in the dumpster), BeWildHer's are responsibly recycled with FABcycle.
BeWildHer's Environmental and Social Initiatives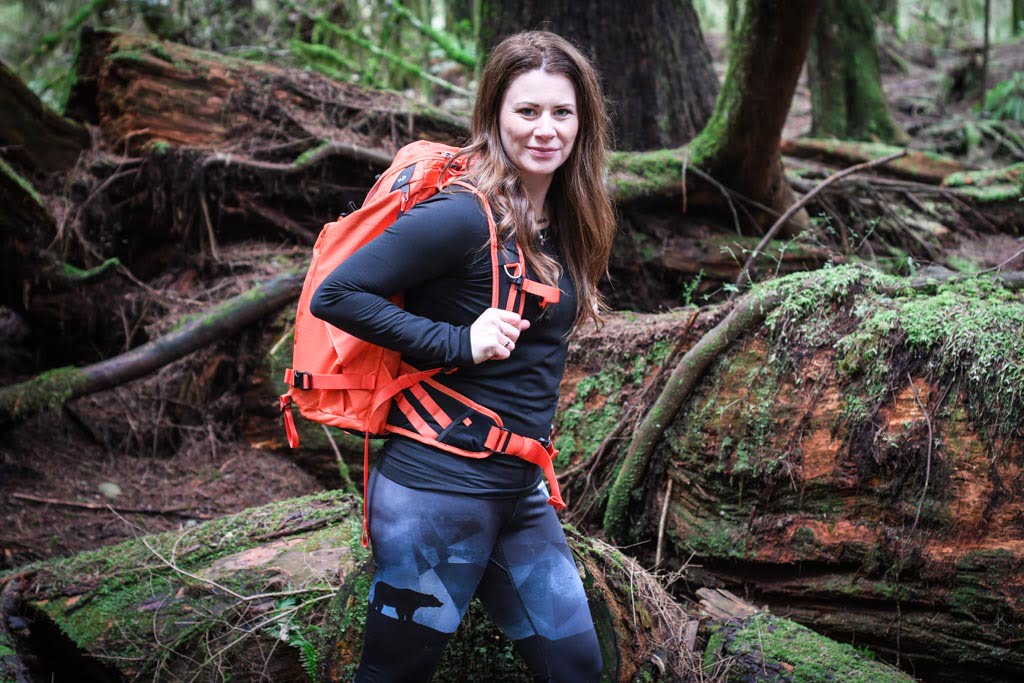 BeWildHer is a member of 1% For The Planet, where they have committed to donating 1% of their total revenue to environmental initiatives. This includes planting a tree per order with One Tree Planted, wherever it's needed most, to helping with reforestation and biodiversity. Did you know that one mature tree will sequester approximately 20-48lbs of CO2 per year? That is up to 10x more CO2 per year than is created by making one pair of our leggings! It's also important that they support projects in direct correlation to their supply chain and shipping, which is why they purchase carbon offset credits via Greenstory, equivalent to the total emissions created producing our activewear, for projects in China, where the textile mill is located, and the US, where many of their orders ship to. The projects they support include renewable wind turbine energy, forest protection and solar panel cookstoves for developing communities.
Leading The Way For Future Generations
BeWildHer is proud to support Girl In The Wild, "because what could be more important to the sustainability of our initiatives than helping to ensure future generations of active, outdoorsy women grow up with the leadership skills and confidence to empower other women and protect the environment". Mic drop, well said BeWildHer, couldn't agree with you more.
BeWildHer Eco-friendly Packaging
You can choose between two eco-friendly packages for your order when you shop with BeWildHer. One is a recyclable gift box that has helpful information about how to care for and maintain your products printed inside, while another option uses plant-derived compostable mailers in order to minimize waste from packaging materials!
BeWildHer Discount Code
Are you looking for a BeWildHer Discount code? Well as one of my readers I'd be happy to hook you up with just that! However due to nasty bots that ruin the internet, I can't post it here, you'll have to follow me on insta and shoot me a direct message www.instagram.com/adventureawaits.ca or send me an email at [email protected]
Excited to give you the discount and share this amazing product with you!
Is this an affiliate article?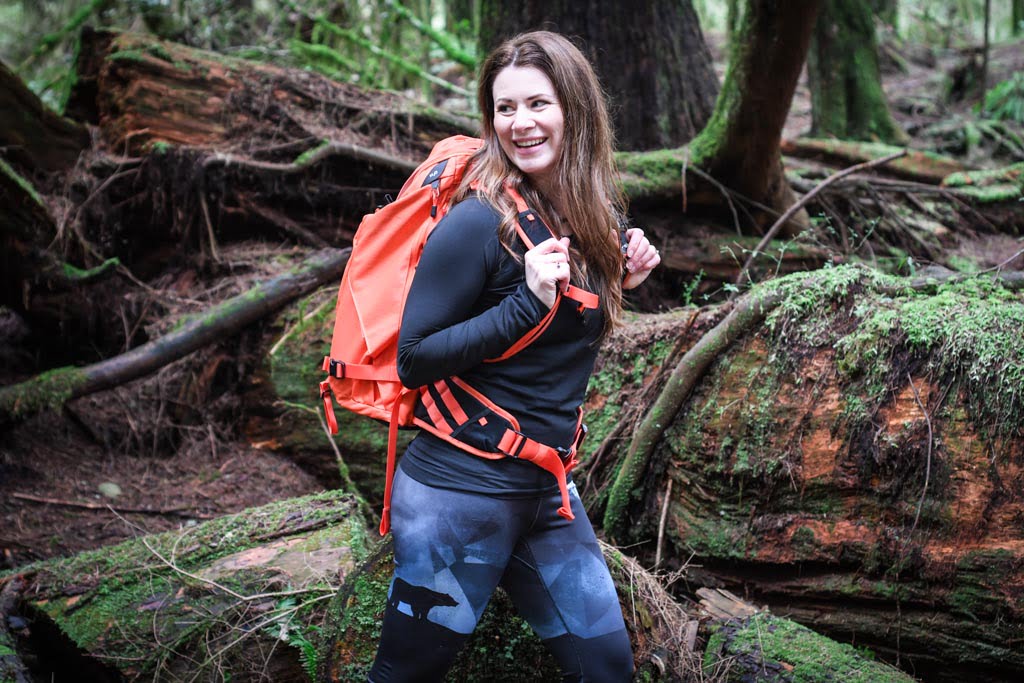 In other words, am I getting paid to write this article? Well, that's actually a more complicated answer.
As someone who's wildly passionate about the environment and believes that we should invest in experiences over material items, I have spent the last 7 years actively avoiding the promotion of consumer products. Before I wanted to walk down the line of collaborations and affiliates I wanted to be clear on what my own ethos was, so that I could morally be proud of any collaborations I aligned with, and stand behind the products, services, and companies I recommend to you. And most importantly, I would only recommend items that I either own (like these pants) or that I would bring into my own home.
So, to be fully transparent, after 7 years of evaluating, researching, and interviewing what affiliate companies I wanted to work with I chose BeWildHer as my very first. Their passion for the environment, local movement, and badass boss lady approach left me knowing they were the perfect fit. And while I will be compensated a small amount (think a booster juice), that money will go to keep Adventure Awaits running and support the development of our own business and initiatives. And plus… we all need pants, so why not wear pants that make a statement to the world!
My Wilder Dream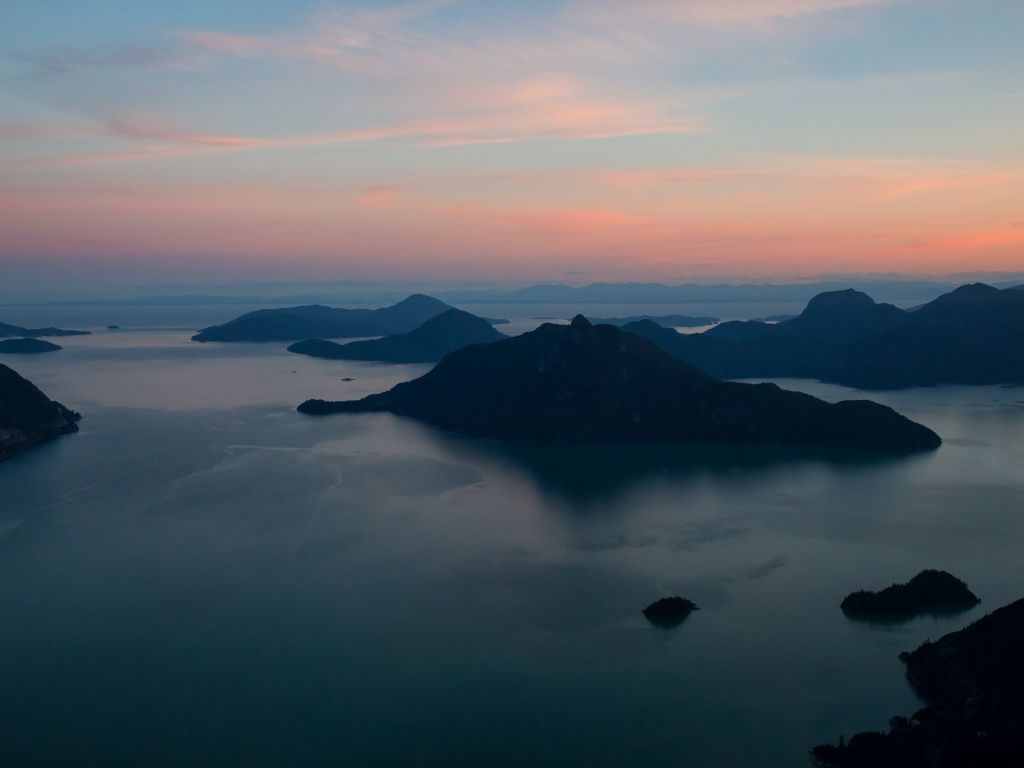 My heart lies in the ocean where, as I child, I was raised boating and exploring the sea. This is where my deep connection with mother nature and my passion for protecting mother earth for future generations was formed.
My "home" as a child was Howe Sound, a unique region of islands just northeast of Vancouver and in 2021 the area was recognized as a UNESCO Biosphere region. My wild dream would be to work with the BeWildHer team to design a pair of Adventure Awaits pants that showcases this incredible region, and pays respect to the history of the land and my connection and passion for the environment while igniting others to follow their passion for an adventure-filled life lived outdoors.
The Howe Sound Biosphere Region Fund was created in 2019 and aims to support legacy projects that balance development, conservation, reconciliation and equity in the Átl'ka7tsem/Howe Sound region, to learn more, visit their website here.
---
Looking for Articles that are Women Inspired? Check these out!