Are you looking for outdoor adventure books that will spark your sense of adventure and inspire you to seek out more life- experiences? Or is your big adventure on the business front, where you're working hard to build your own self-sustaining business while avoiding burnout? How about trying to do both while looping in some personal development in seek of balance?
A lifelong learner and consumer of many books, I'm an avid reader and often am recommending my latest find. I'm excited to put together this list, where I can source and share my favourite books for adventure seekers of all kinds!
Full disclosure: I share these books because they have been transformational in my life if you were to follow the Amazon affiliate links, I may receive a small commission on that sale which helps fund Adventure Awaits.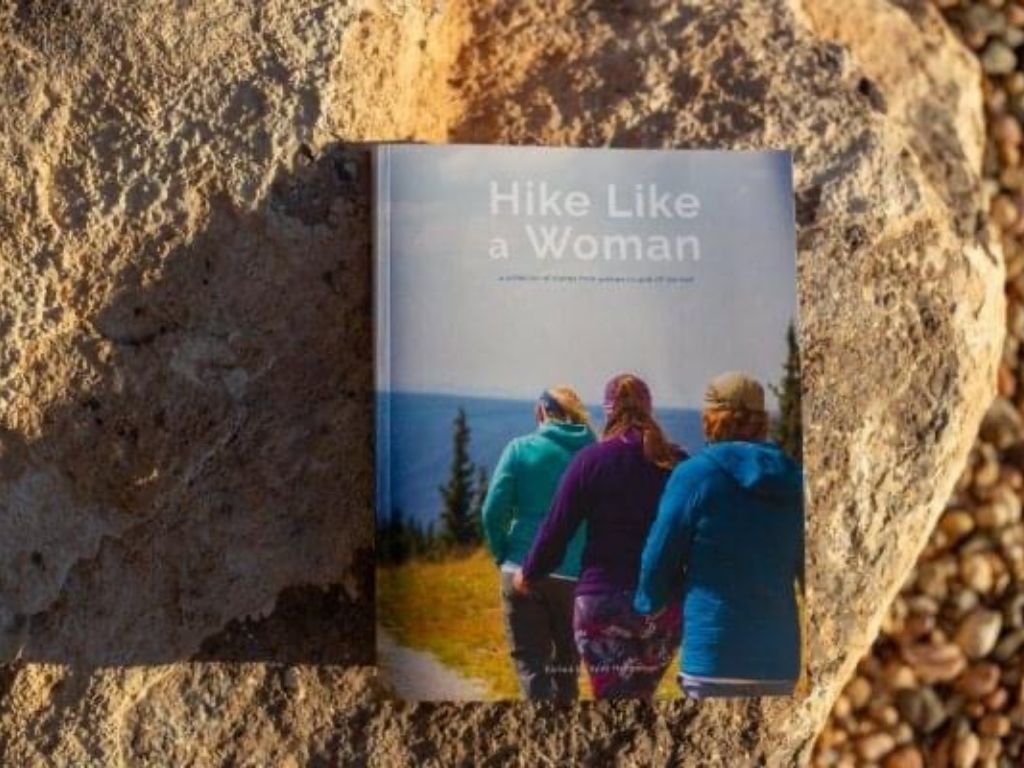 I am honoured to be featured in this book, as one of the 25 women who shared our story about life on and off the trail. To be included in this list of incredible storytellers, business owners, activists, and creators, all of whom have a unique story is so amazing. I love this book because it's a series of micro-stories, the perfect coffee table addition or inspirational pick-me-up before work or before bed.
Get your copy of Hike Like A Woman here!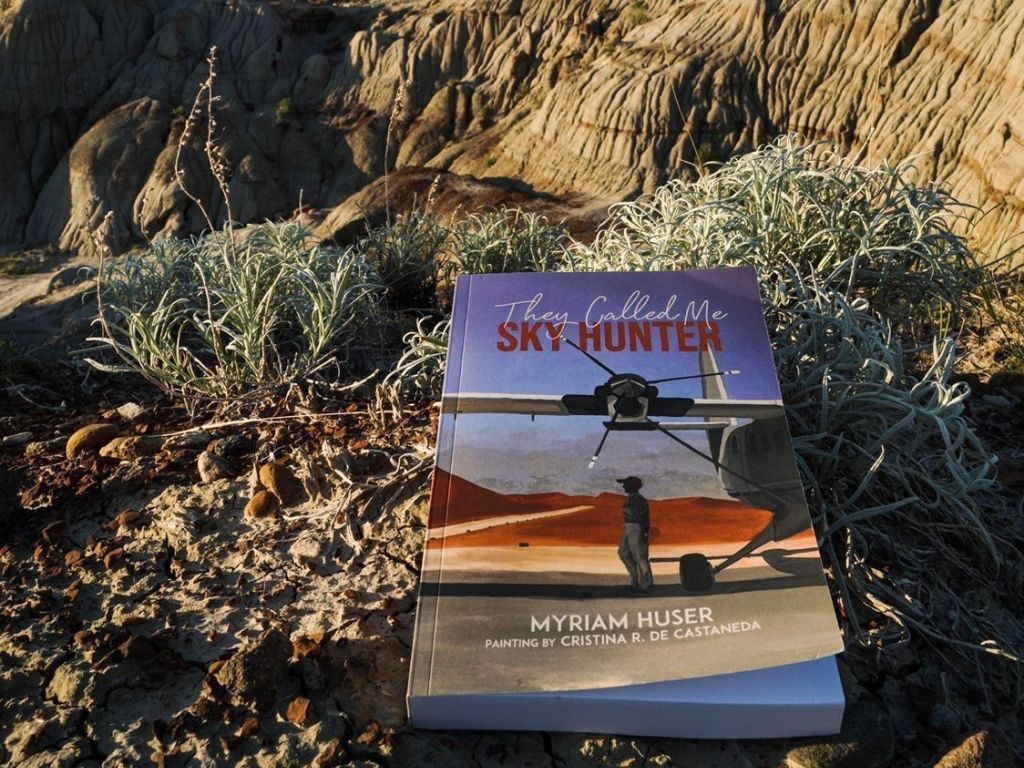 "You are a girl, you can't be a pilot."
And that fuel set Myriam off on an adventure-filled life, taking her around the globe to some of the most dangerous regions as a female bush pilot. She proved that hard work and determination would persevere no matter the hardships… leading her to live an extraordinary life.
I first connected with Myriam on Instagram and loved her photography and videography, but little did I know she had a whole adventure-filled life, including being held hostage, as well as flying Angelina Jolie on a humanitarian trip. Her candid recollection of her experiences is an inspiring reminder that anything is possible when you follow your dreams, after all, they know the way!
Get your copy of They Called Me Sky Hunter here!
In one of the most engaging, entertaining, and heartfelt books I have ever read, Steph Jagger shares her story of selling everything, leaving the corporate world, and taking a year off to ski around the world. Following mountains through North and South America, Asia, Europe, and New Zealand, she skied four million vertical feet in one year.
Whether you're a skier or not this book is an inspiring story about her journey through body and soul, and how to live an authentic, love-infused, adventure-filled life. It'll inspire you to remove your own "restraining devices" and live the life you are meant to lead.
Get your copy of Unbound here!
As soon as I saw that Steph Jagger had unveiled another book I hopped onto the pre-order list without even knowing what it was about. Digging into the description I now can't wait to read her second novel, "BETWEEN TWO KINGDOMS meets WILD. In this heart-wrenching and inspirational memoir a woman and her mother, who is suffering from Alzheimer's, embark on a road trip through national parks, revisiting the memories, and the mountains, that made them who they are."
Get your copy of Everything Left to Remember here!
Business Books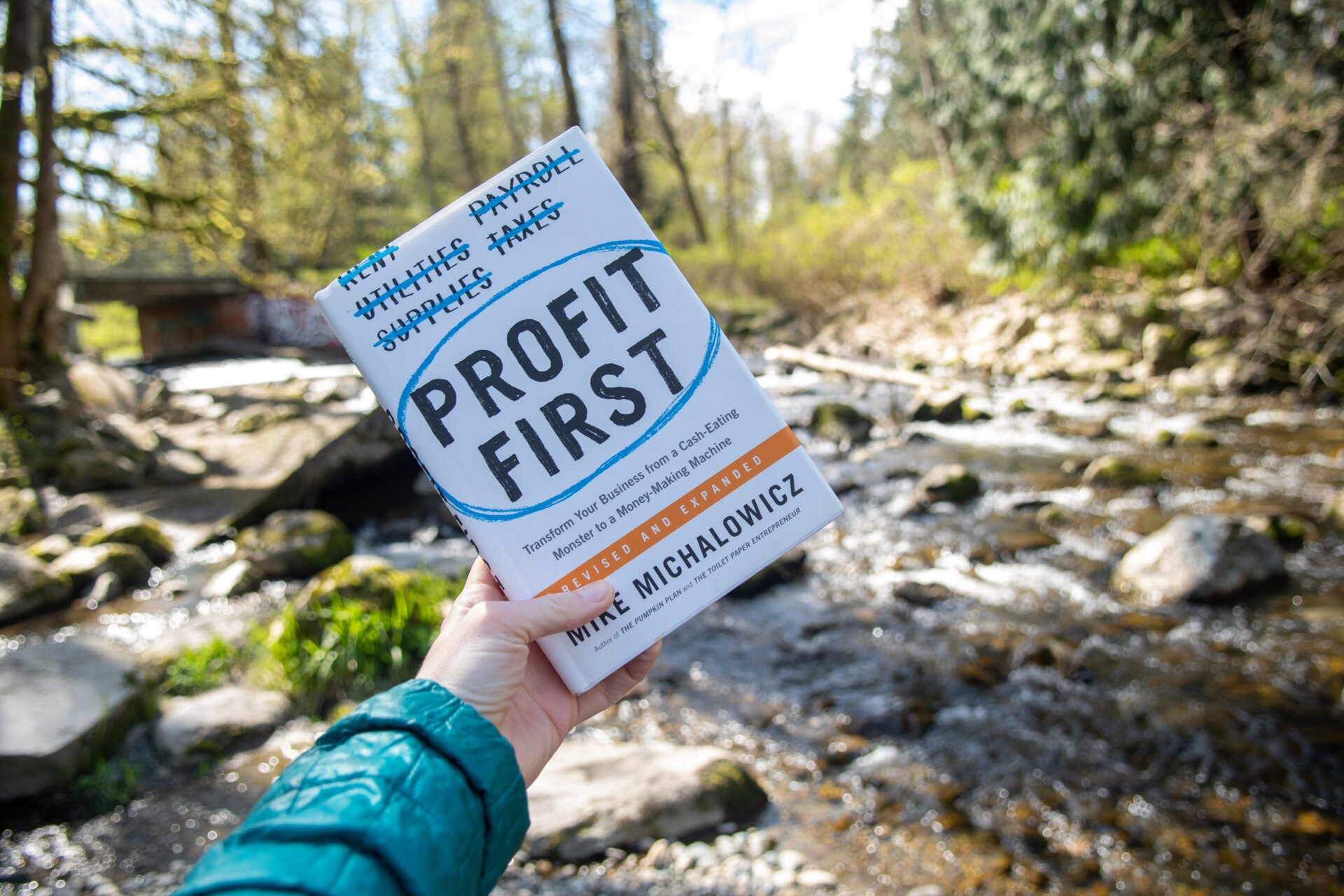 A complete game-changer for my business, this simple yet innovative way to look at business and strategize helped me and I now always recommend it to other entrepreneurs. The most successful entrepreneurs are the ones who understand that their businesses run on budgets. Mike Michalowicz flipped the traditional formula for accounting, which has been: Sales-Expenses equals Profit. Now profit always becomes a key part of your new equation ensuring that you achieve success with every incoming sale. Honestly, the most transformational business book I've ever read… I only wish I had read it in university!
Get your copy of Profit First here!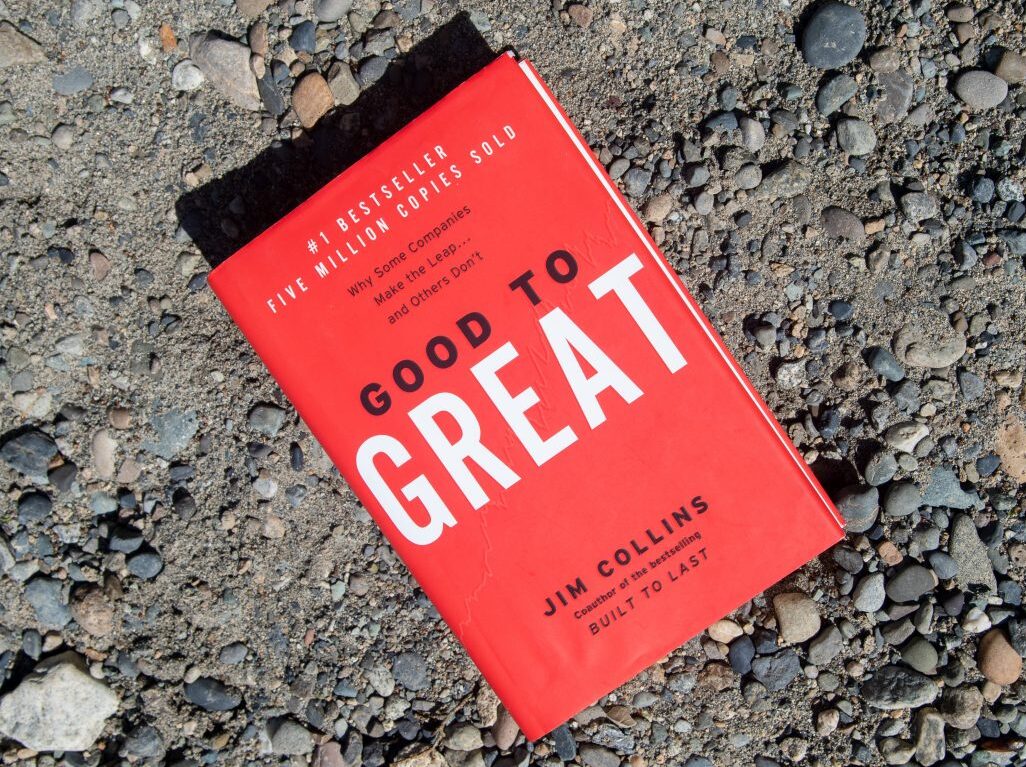 Who's on the bus… If you're in the process of building a business this book will help you determine the distinguishing characteristics that cause a company to go from good to great and help you understand how you can implement them in your business.
Over five years, Jim Collins and his research team have analyzed the histories of 28 companies, discovering why some companies make the leap to greatness and others don't. The result is 5 core philosophies that you can apply to your business including:
Level 5 Leadership: A surprising style, required for greatness.
The Hedgehog Concept: Finding your three circles, to transcend the curse of competence.
A Culture of Discipline: The Alchemy of great results.
Technology Accelerators: How good-to-great companies think differently about technology.
The Flywheel and the Doom Loop: Why those who do frequent restructuring fail to make the leap.
Get your copy of Good To Great here!
Life Books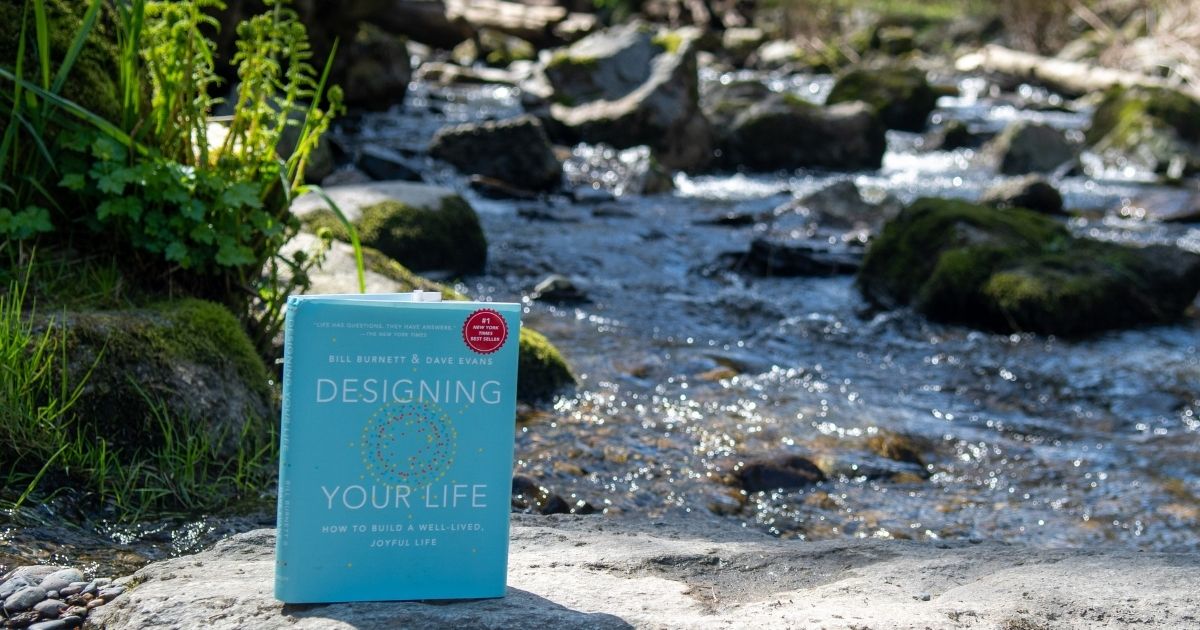 Have you ever read a book so powerful that you immediately went out and purchased it for family and friends? This is THE book to read if you're looking to redesign a more authentic life that is more meaningful and fulfilling, regardless of who you are, what you have done, or your age. He teaches you how to apply design thinking to design and build your life, your career and a life of fulfilment, joy, and of course, if you're looking for it, adventure! I was gifted this book at a transformational time in my life and I can't say enough about how it's helped me restructure my life so that I can live every day to the fullest.
Get your copy of Designing Your Life here!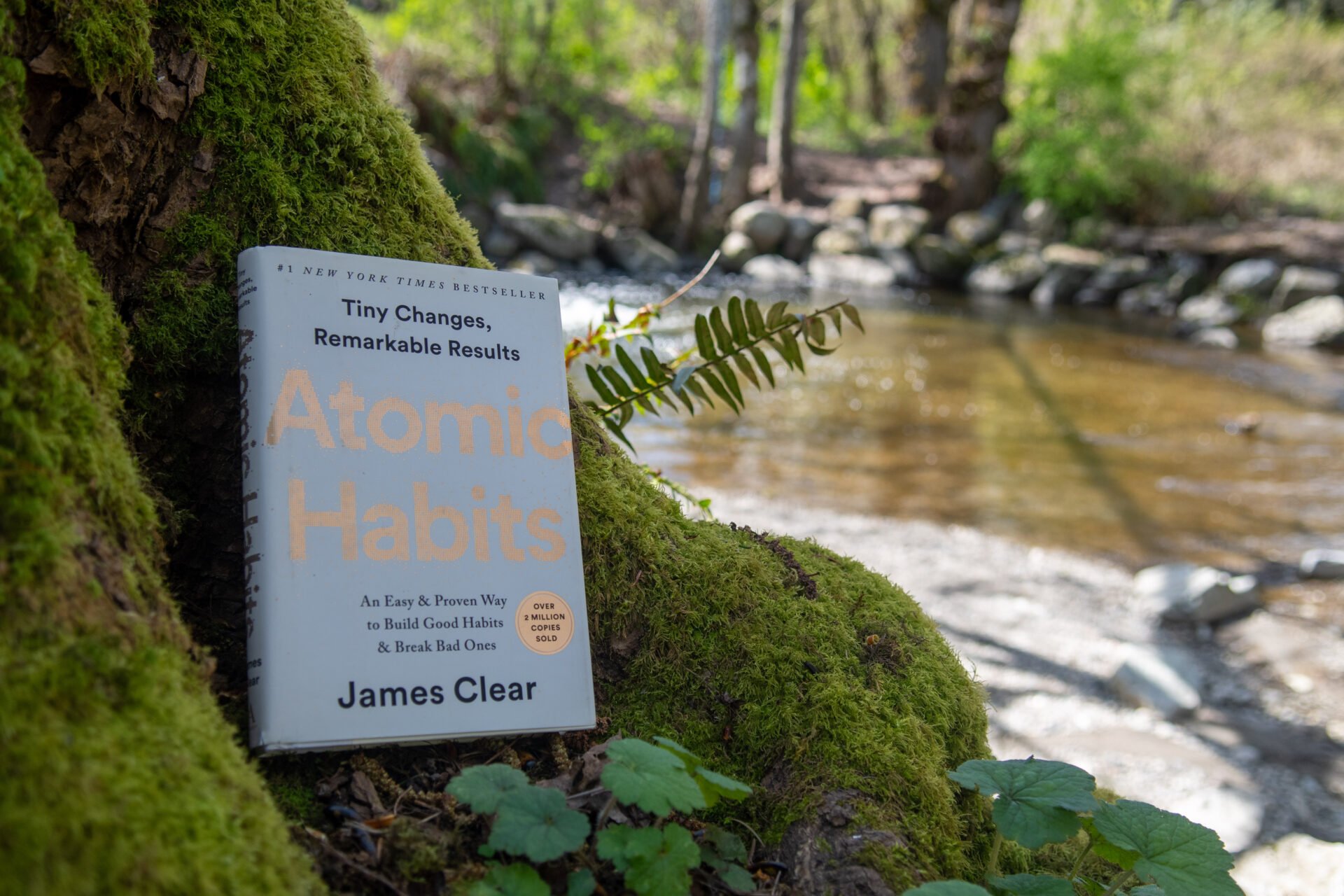 With more "ah-ha" moments than a season of Oprah, this book was a game-changer for my business and my life. A dream chaser since childhood, the reality struck home when I read, "You do not rise to the level of your goals, you fall to the level of your systems," James Clear.
James is one of the world's leading experts on habit formation, and in this book, he shares practical and realistic ways to form good habits, break bad ones, and how to master tiny behaviours that produce incredible results. I read this book over Christmas and my business and life have completely transformed with the implementation of his recommendations.
Get your copy of Atomic Habits here!
Boundary Boss
"Break Free From Over-functioning, Over-Delivering, People-Pleasing, and Ignoring Your Own Needs So You Can Finally Live the Life You Deserve!"
As a people pleaser and a "solver of all things", this book shot through to the core about bad habits that had been formed and the psychological effects of not having boundaries has had on my life. In a step-by-step guide, Terri Cole breaks down the "Why" and then helps build in the "How" on living your best life by setting up the right boundaries with personal and professional relationships as well as the most important relationship you have in your life… YOU.
Get your copy of Boundary Boss here!
Each of these books has influenced my life in a way that I am so excited to share this list with you. If we end up around a campfire or hanging out in the yoga studio talking about great reads, there's no doubt that one of these will definitely come up in conversation.
So if you're looking to up your life with practical tools and inspirational stories, be sure to buy these books.
---
Looking for Articles that are Women Inspired? Check these out!