It's a huge milestone for a country well worth celebrating. Canada's 150th is bringing with it a huge variety of exciting events all over the country. We have put together a list of some of the best local events for you and your family to attend during Canada's special birthday!
On July 1st come and enjoy the uniquely British Columbian activities the Mountain has to offer!  From axe-throwing and hockey puck shoot-outs to Canadian movie classics in the Theatre in the Sky, Grouse will be buzzing with patriotic fun.  Enjoy live music while sipping a cold one at the beer and barbeque garden, or watch the special Canada 150 edition of the world famous Lumberjack show.  You can even be part of history as they attempt to break the Guinness World Record for 'the largest human maple leaf' in the world. There will be something for everyone at this family favourite location.
For a completely different,unique and educational way to celebrate the 150th, the city of Richmond has put together a GeoTour running from May 6 until December 31st..  Geocaching is an outdoor treasure hunting game that uses a smartphone or GPS device. Participants navigate to a specific set of GPS coordinates to find the prize – a hidden geocache container.  The City of Richmond GeoTour-Canada 150 series includes 30 geocaches placed in locations that celebrate Canada's natural and cultural heritage.  The first 150 participants to find all of the geocaches and return their completed passport will get a limited edition Canada 150 trackable geo-coin.
Extending for three whole days this year, the bigger and better Canada Day celebration at Canada place is not to be missed.  There will be concerts, a parade and of course fireworks out over the water.  Some of the much loved elements such as Canadian Forces Zone, citizenship ceremony and the Youth Zone will be there again.  
Surrey's fusion festival is the ultimate celebration of food and culture.  Every year it is a great day out with the family and an opportunity to try amazing cuisine from around the globe and celebrate Canada's cultural diversity.  This year is a year not to miss.  Featuring Victoria's Nelly Furtado as the musical guest, she has become one of Canada's most successful artists with 16 million records sold worldwide.   They will have a giant 'Canada 150 zone' with an indigenous village showcasing 9 full sized tipis programmed with carving demonstrations, storytelling, drum making, traditional hand games and arts & crafts vendors.  Award winning re-enactors telling the story of Surrey and Canada will be there throughout the day.  Also included in the fun will be face painting, free giveaways, a giant love ball to write your messages about why you love canada, and several showcases of indigenous cooking, dance and culture. Come and enjoy all the fun July 22nd-23rd.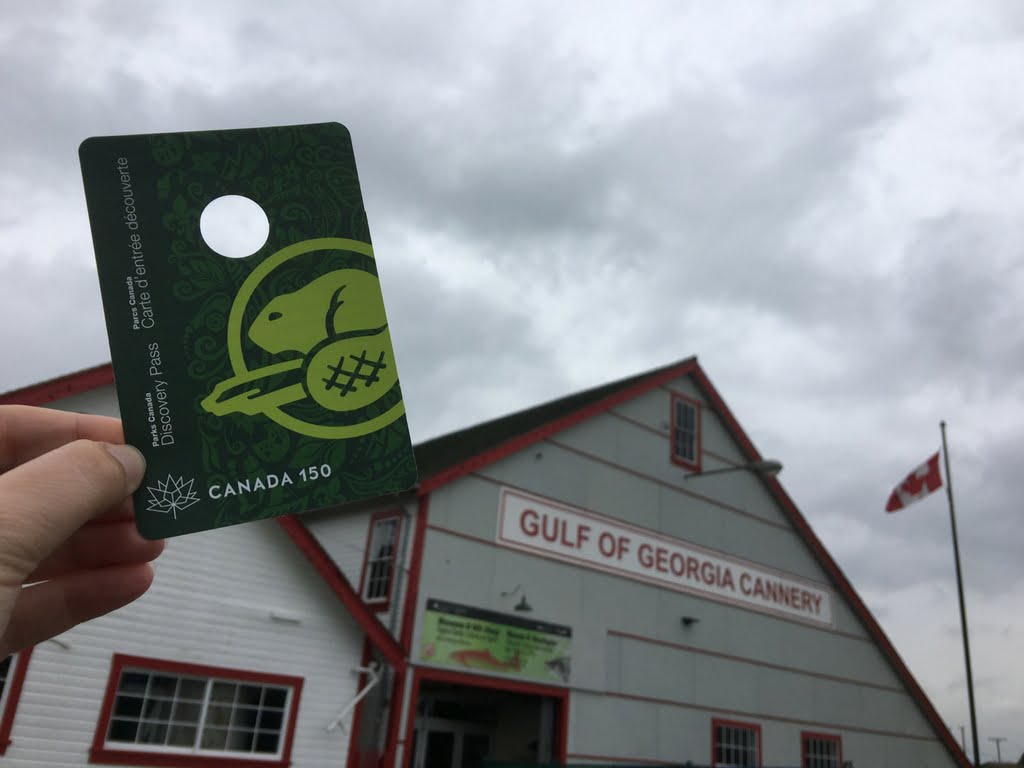 What better way to celebrate Canada than to explore its National Parks. In celebration of Canada 150, Parks Canada is giving away free Discovery passes to its national parks, historic sites and marine conservation areas. Parks Canada manages 46 national parks, 171 national historic sites, four national marine conservation areas, one national urban park and eight historic canals.   One pass is required per car.  Take advantage of this great offer and explore some of our country's natural beauty and history this summer.  Don't forget to head to Steveston and visit the historic Gulf of Georgia Cannery for free this year.  
New this year for the 150th celebration, the Historic Stewart Farm in South Surrey will be going back in time to the turn of the century, 1900, during a two day festival.  There will be historic reenactors, live music and entertainment.  This is a fantastic excuse to visit such beautiful grounds.  Make sure you take your camera, there is some beautiful backdrops to take pictures of the family.  Many photographers come here to take advantage of the beautiful old farmstead building.   The festivities will be on July 1st and 2nd.  
Celebrate Canada's 150th Birthday at the site where British Columbia was born. There will be multicultural music, cake and a ceremony at noon. Take part in family activities all day on site and at the neighbouring museums. In the evening Fort Langley National Historic Site will host a free concert featuring M'Girl followed by an outdoor movie on a giant screen at dusk. Bring your chair, snacks, and prepare for an evening outdoors in this truly Canadian setting.
On Sunday June 25th from 10am-12pm get your body moving and celebrate Canada's 150th at the same time!  Located at the Percy Perry Stadium at Coquitlam's Town Centre Park there will be 150 minutes of fitness starting with cardio kickboxing, followed by Zumba and then slowing down with some Yoga to finish up.  Wear your red and white and enter to win prizes including a brand new spin bike! Register Here!
With so many amazing things planned for Canada's 150th our only issue will be how to fit it all in!  Plan your calendar now and don't miss out on any of the fun!
Is this a sponsored post?: No, we were not paid for this post. We simply want to share amazing experiences and adventures with our followers! We hope this inspires you and your family to get outside and try something new!