One thing I love about Tourism Victoria is that they always know the best place to stay and their recommendations for Chateau Victoria were no exception.We asked for a central location in the city that boasted a unique, traditional Victoria feel and they recommended Chateau Victoria. After our adventure out at Wildplay Elements Parks we were excited to check into our hotel.
It is now officially my home away from home. I'll head over to Victoria just so I can wake up at this hotel and start my day off at their gym or soaking in the hot tub. Add world class food, meticulous rooms and staff that go above and beyond at every interaction and you truly have a dream getaway. I had a hard time narrowing down my top then things I loved about the hotel!!!
Boutique Hotel – In a world full of corporate giants this boutique hotel stands out from the rest. It is locally owned, by Mr. Clive Piercy and from the minute you enter the front lobby you feel as if you're a familiar face being welcomed home for another day.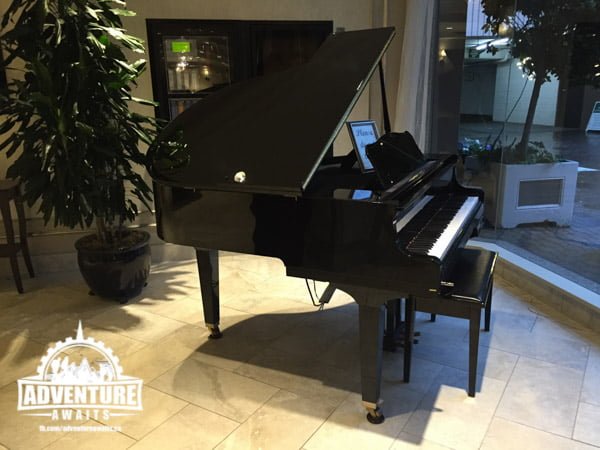 Décor and Feel – The lobby is BEAUTIFUL. It is full of bright blues and greens with sparkles of crystals in the walls and through the décor. It oozes elegance and class everywhere you look. You can't help but take a seat next to the grand piano and indulge in the luxury that surrounds you.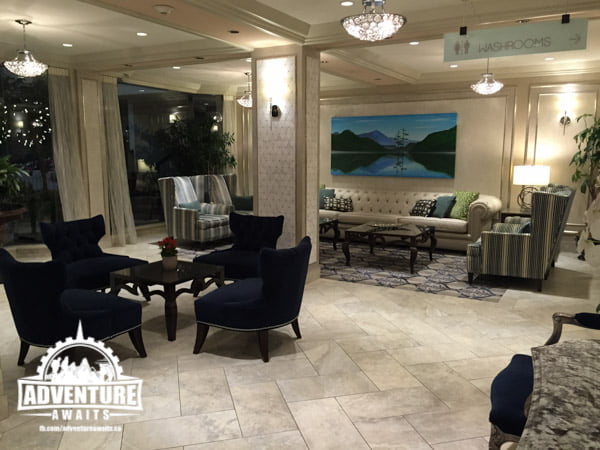 New Rooms – We were lucky enough to spend a night in one of the upgraded rooms on the 6th The luxury finishes and the beautiful décor was seen throughout the room, without a detail being missed. And not only did everything look good, but each room had everything you needed, from the all-important wet bar to the beautiful bathtub to hang out after a busy day.
Bees Knees – The hotel has converted its rooftop into a honeybee haven. They have 11 hives that produce over 1000 pounds of honey in a year! What a fantastic way to support the local environment and some the most important Victoria Residents… the Queen Bee's themselves!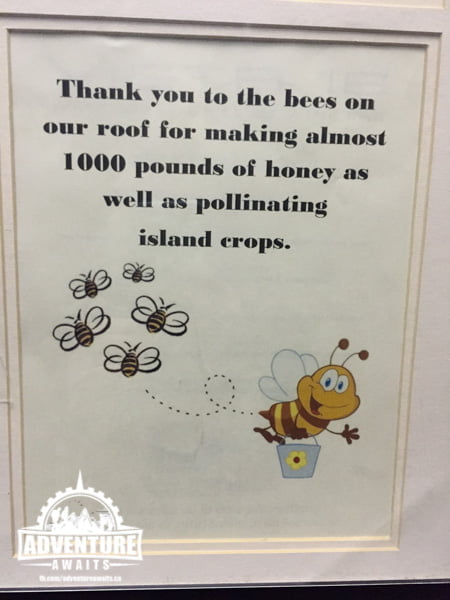 360 degree views – Take a peek out your room window you're sure to get a stunning view. Want to see the whole city? Hop up top to Victoria's only rooftop restaurant and you'll get a 360 degree view around Victoria! Watch the sunset over the town or party long after the sun goes down!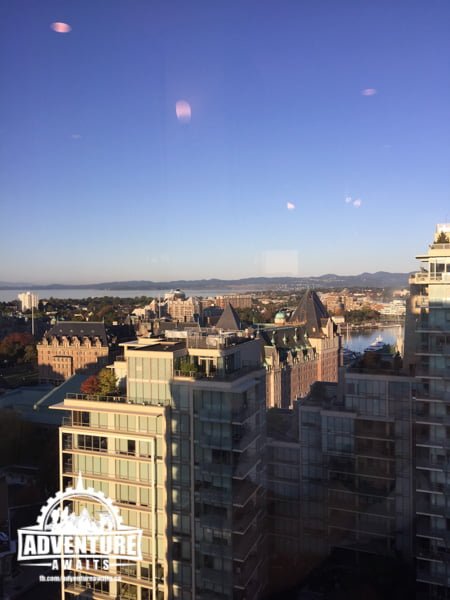 Location, Location, Location – Located only a block behind the parliament buildings this hotel is central to everything you can possibly do in Victoria. Grab a Whale Watching tour out of Fisherman's Cove, walk along the famous harbour and shop from local artisans or visit one of the amazing restaurants and StreetSide pubs.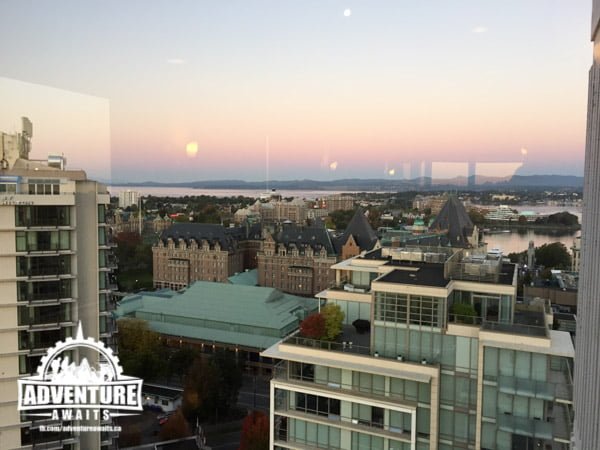 Best Friend Worthy – The place is worthwhile of bringing the most important people in your life… including your four legged best friends! They are proud to be a dog friendly hotel offering both pooches and owners a home away from home.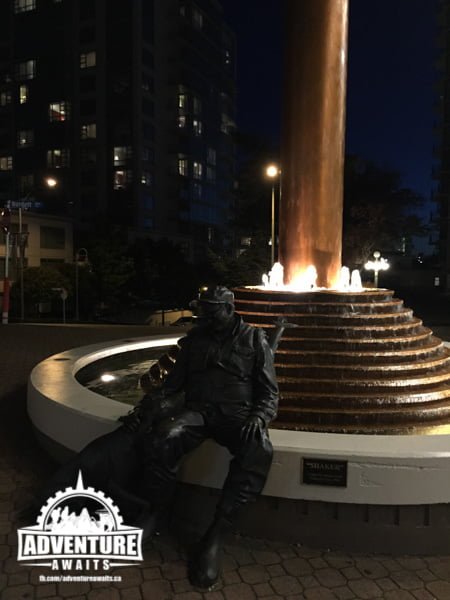 Morning Workout –This hotel has the best workout room that I've ever been at in a hotel! No dingy basements here, this well-equipped room is open next to the beautiful pool. It's a great way to start the day!
Pool and Hot Tub – After my morning workouts I hit the pool and then the hot tubs. I specifically wake up early just so that I can end my workout in the cozy corner tub.
Staff – So while this hotel has everything a guest could need in a visit what really makes it feel like home is the staff. I have had the pleasure of bumping into staff who take care of a variety of things, from housekeepers to maintenance men to front desk staff to managers. Every single time I'm greeted with a genuine warmth and conversations checking in to welcome me and see how my day is going. They care about what they do and it shows with every interaction.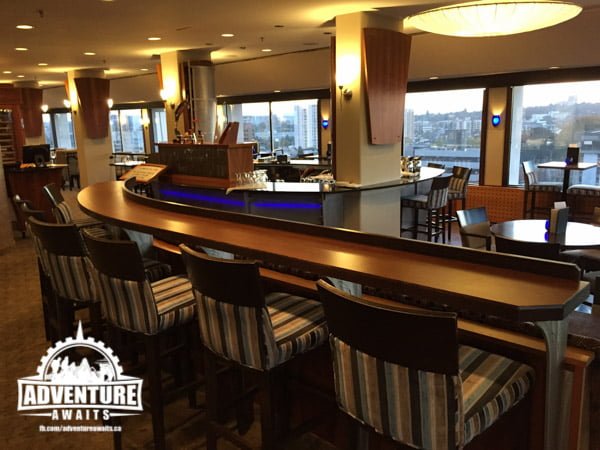 To book your adventure with Chateau Victoria check out their website at www.chateauvictoria.com or call 800.663.5891
Looking for other adventures by ferry? Check out BC Ferry vacations!