The airplane's intercom crackled. "Hey everyone! Did you hear that Rudolph got a bad report card?" Everyone on board shook their heads, and a few 'No!''s shouted out from the back. "Yeah, it's true. He went down in History!" It was the first, and possibly the best, of many Christmas jokes that the flight crew of the annual Children's Wish Flight in Search For Santa told during the next ninety magical minutes.
Departures: Children's Wish Flight in Search For Santa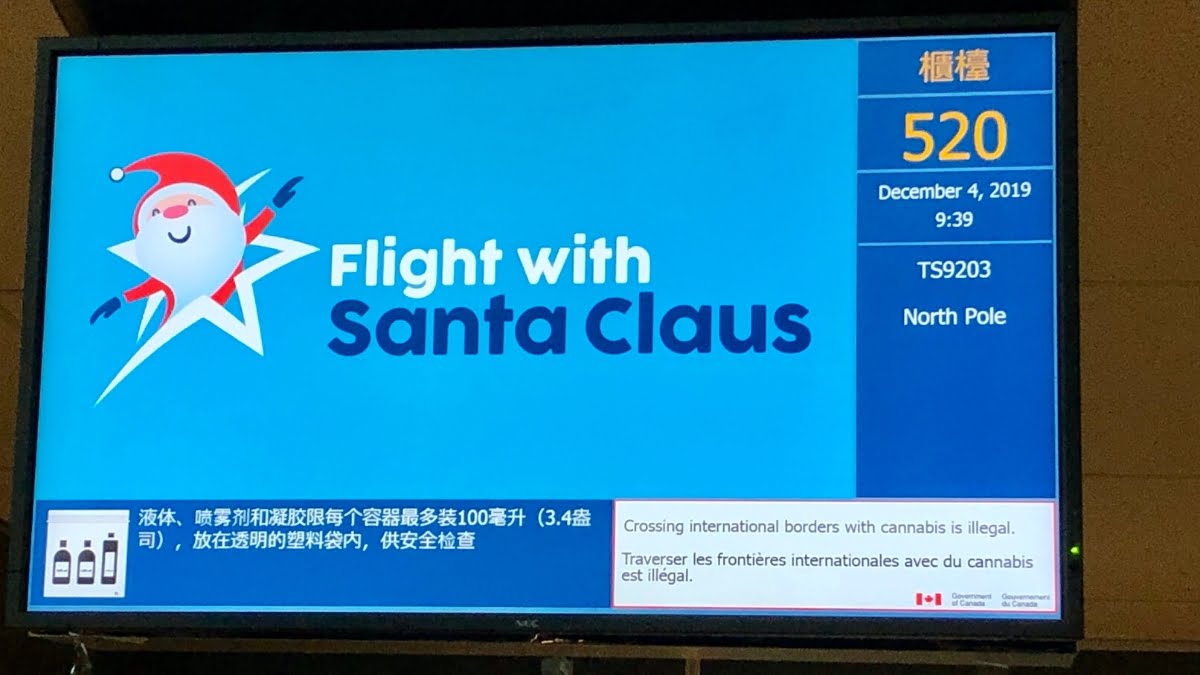 When I arrived at the Air Transit desk at YVR, it was instantly clear that this was no ordinary flight. A choir was singing Christmas carols, and volunteers, dressed in Santa hats and elf boots, were greeting everyone, and directing us to the check-in counter, where a large display showed our destination in clear white letters: North Pole. A couple of therapy dogs in holiday suits were nuzzling delighted children. Kids were laughing and smiling: young kids, older kids, kids in wheelchairs, kids with oxygen tanks, a young girl with a tell-tale bald head. No, this was no ordinary flight.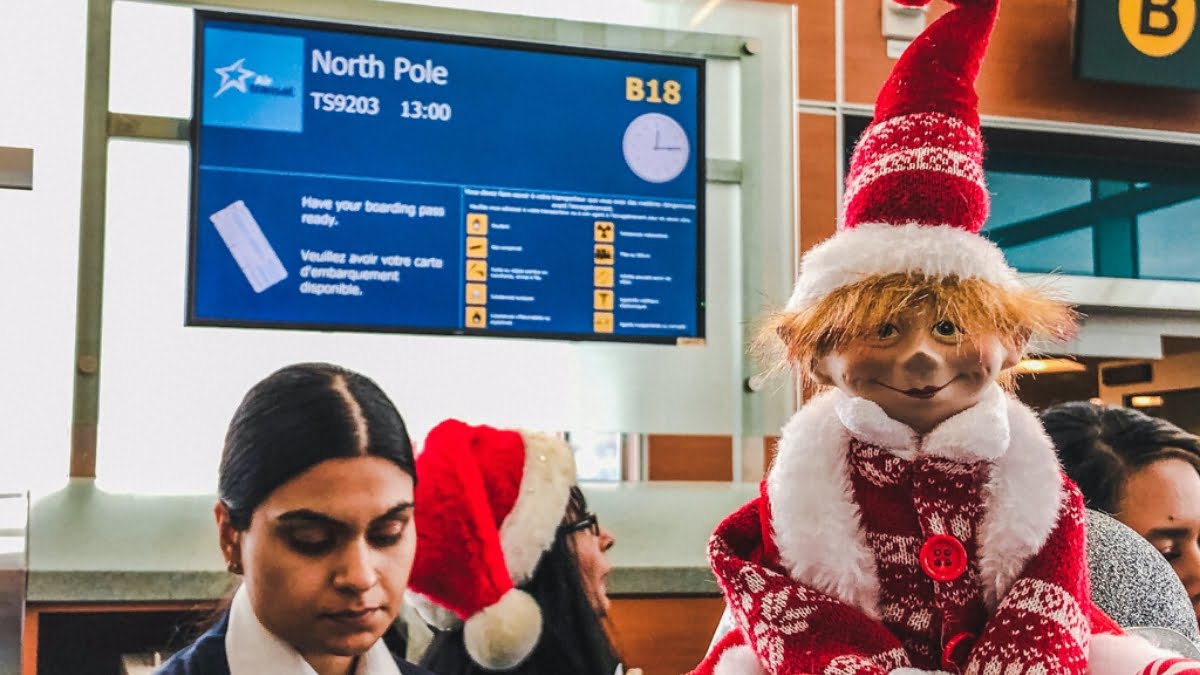 The Children's Wish Foundation, in partnership with Air Transat, organizes the Search for Santa flight each year, giving children with various medical conditions and their families a chance to fly north to seek the Jolly Old Elf himself. In addition to supporting the Santa flight, Air Transat supports the Children's Wish Foundation with an annual giving program, with this year's gift totalling $100,000 – enough to fill a bucketload of wishes.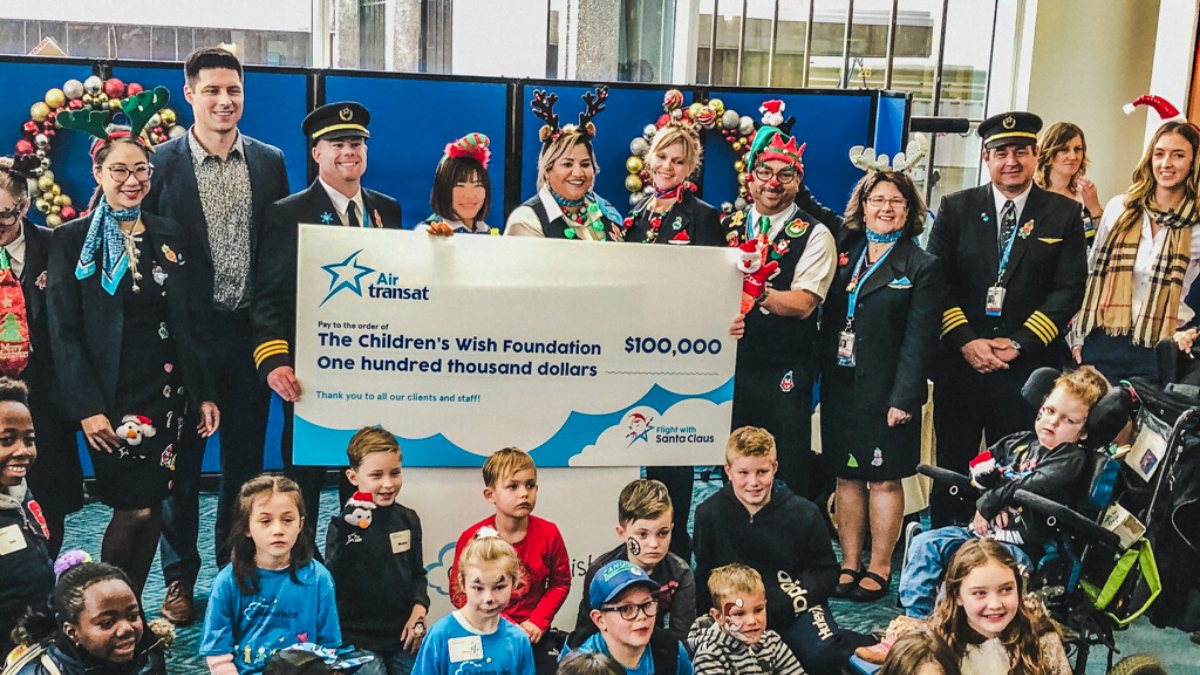 After making my way through security to the gate, the festivities ramped up even further: a cookie bar, a photo station, a magician act, craft stations, face painting, and refreshments made for a very merry experience for all.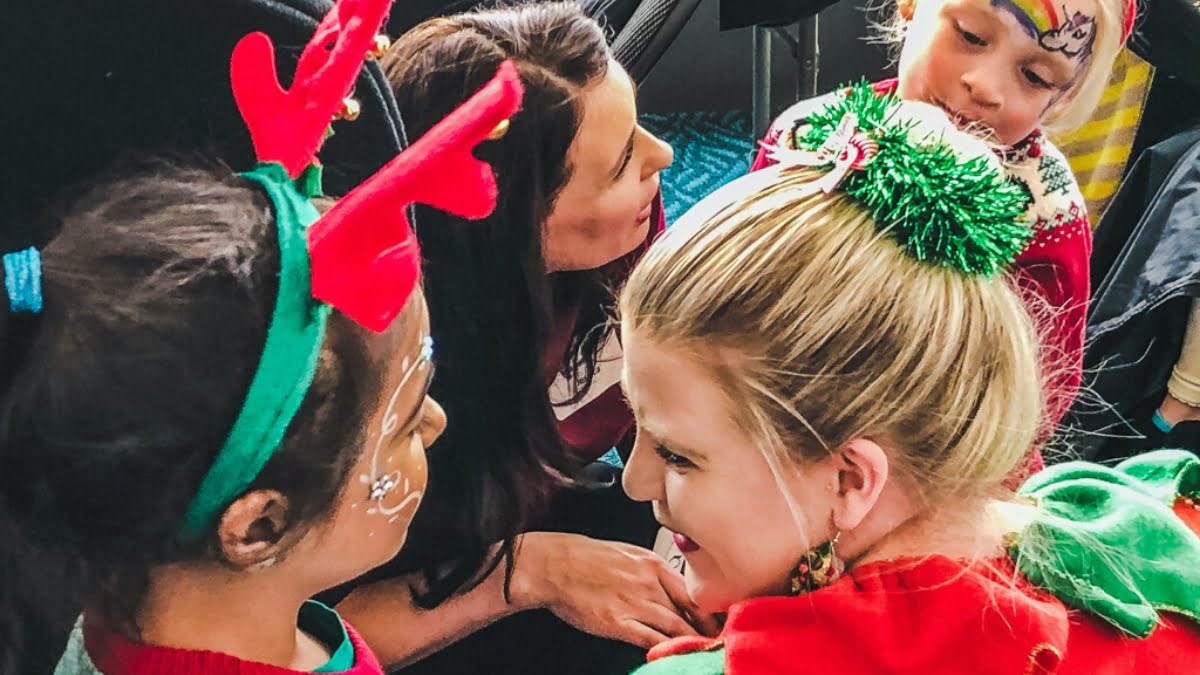 Face Painting Station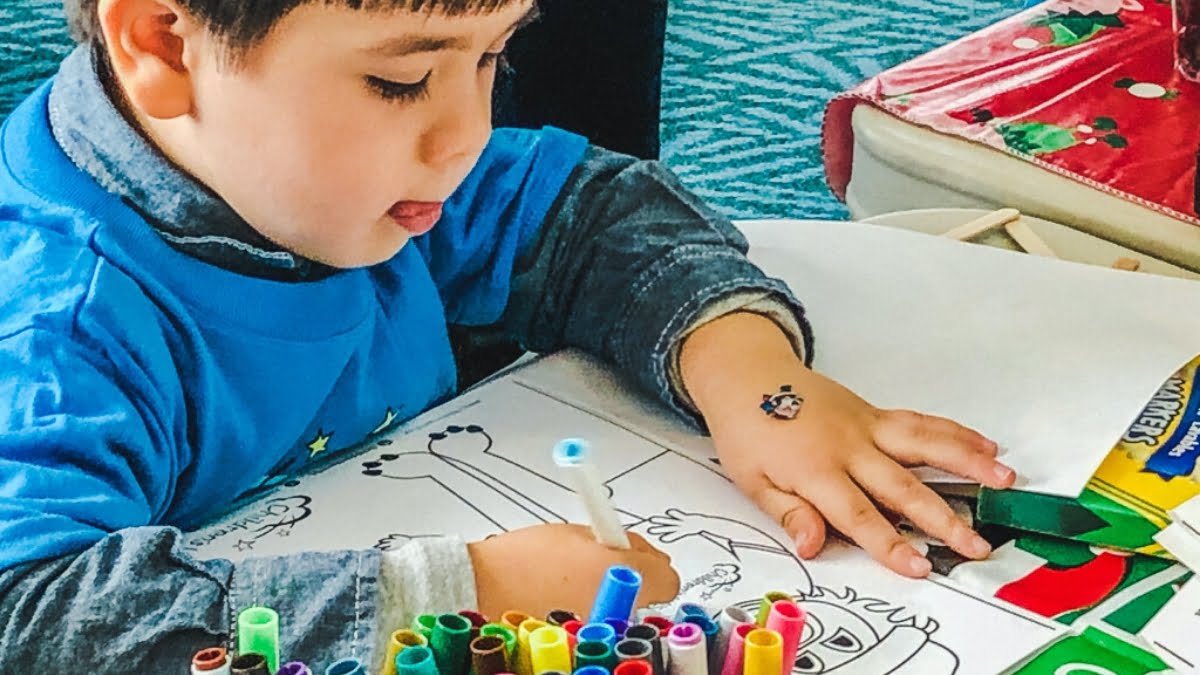 Colouring Station
It was here, among the myriad of merriment, that I met Chloe and her family.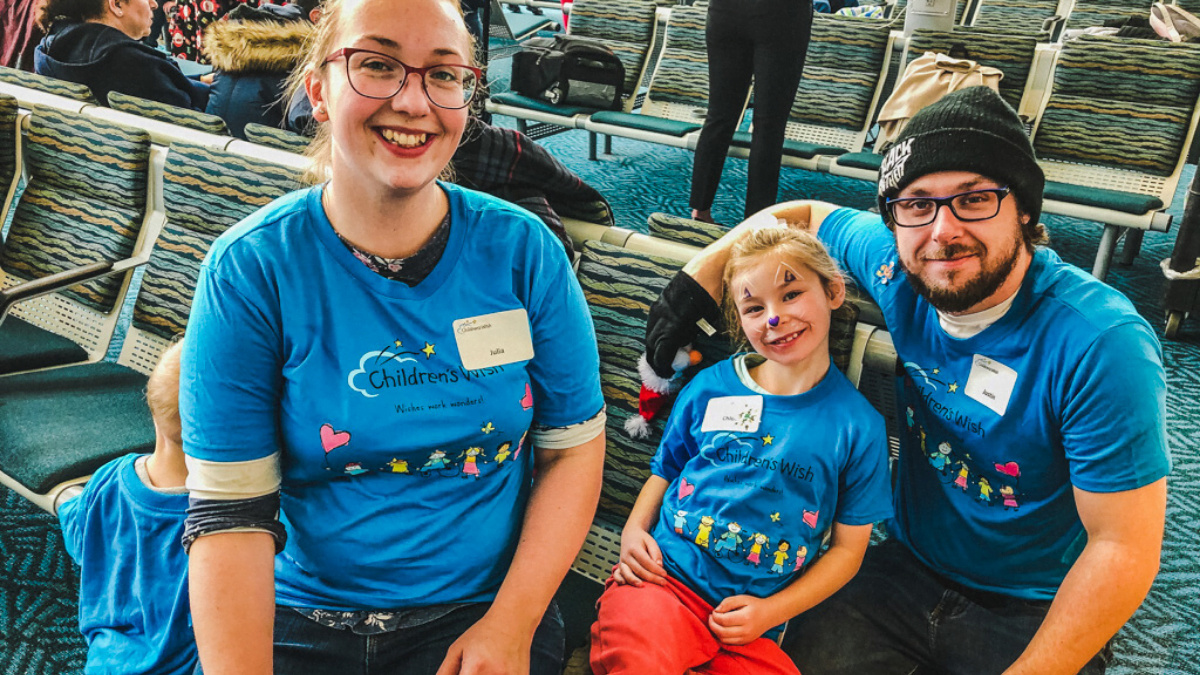 Chloe and her family
Choe Chapelle is a fun-loving eight-year-old girl with an elfin face and a wicked-cute smile. Chloe is similar to most girls her age – she loves to run and jump and have fun. But she is also a little different – she has a pacemaker. Chloe was born with a heart with holes and arteries that were switched around the wrong way. She was rushed into emergency surgery and, after suffering multiple strokes, pulled through with a functioning heart, and a brand-new pacemaker. She has since undergone several additional surgeries to keep her heart functioning.
I asked her mom what the most difficult thing about Chloe's condition was for their family.
"Always wondering if it is okay for her to do things. Judging the risk, and having to let everyone around her know what's going on."
She explained that one time, Chloe fell and damaged a wire in her pacemaker and had to be rushed to the hospital. Every activity that Chloe partakes in is a potentially serious threat to her health – difficult circumstances to live with for a little girl who loves to be active. Chloe's mom went on to note that some good had also come from the situation; they do a lot of things as a family to make up for missed opportunities, and they don't take anything for granted.
I asked Chloe what she was going to say to Santa if we found him.
"Merry Christmas!" was her reply. Thinking I would get a Christmas present wish list response, I kept prying.
"Anything else? Maybe something for yourself?"
"Nope. Just Merry Christmas!"
I was hugely impressed, and maybe just a little teary-eyed. If Chloe wasn't on the nice list, I was going to have to have a word with Santa on the flight.
Midair Rendezvous: Children's Wish Flight in Search For Santa
I was seated near the front of the large plane, and I peeked back over the headrest, looking for Chloe, but she must have been near the back, as I couldn't spot her.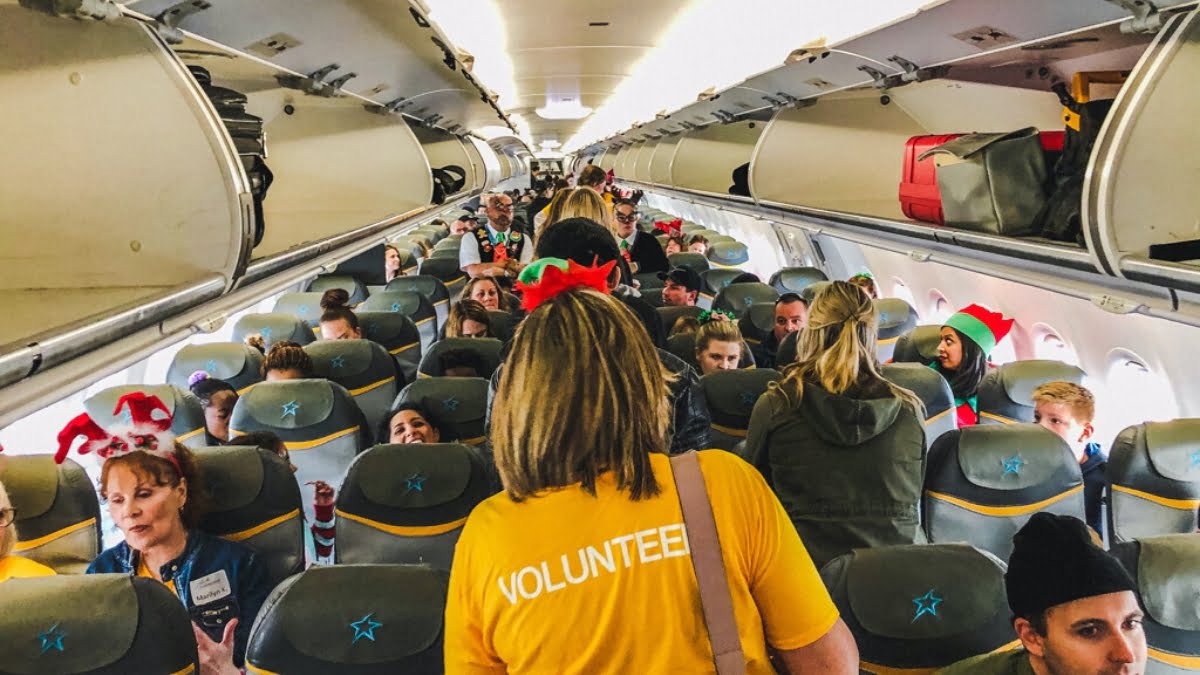 Soon, we were rolling down the runway, and lifted off with a little help from the stomping and clapping passengers. We veered north, over snow-capped mountain peaks, amid the continued onslaught of jokes from the crew.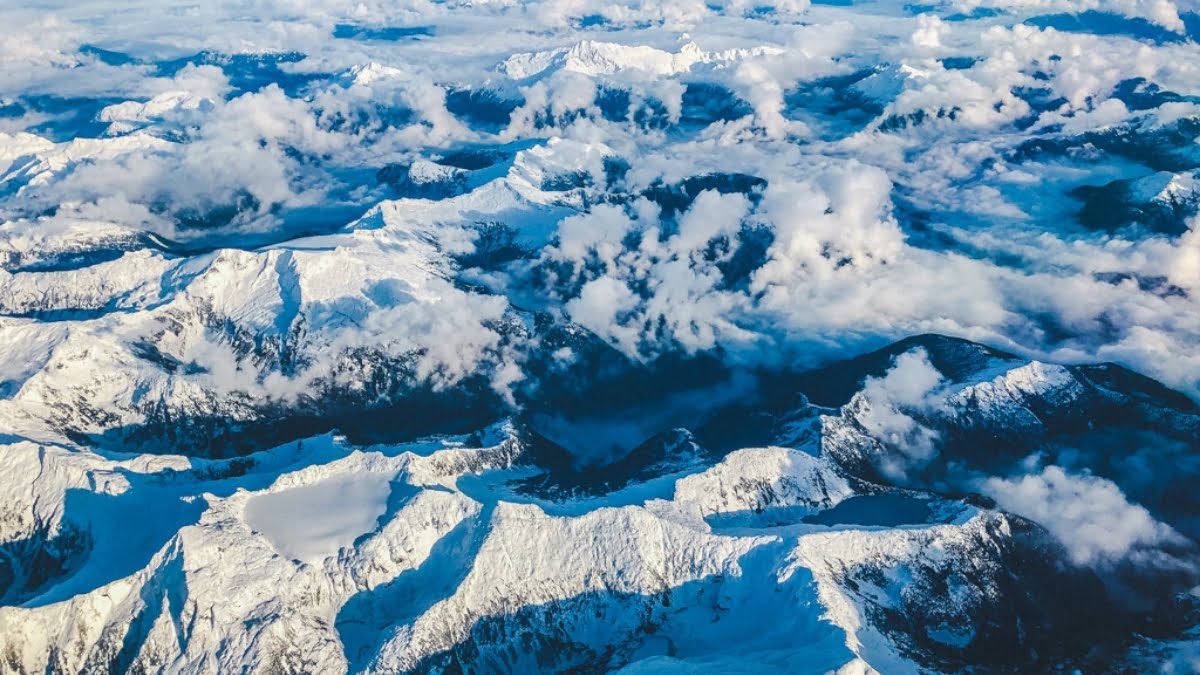 A quick lunch was followed by an announcement that we were closing in on Santa, and to sing some Christmas carols loudly (Santa loves carols!), which of course we did. He was seen on the right side of the plane, then on the left by the boy behind me, Noah Bredenhoff, who excitedly exclaimed he had spotted him through the clouds. Sure enough, moments later the flight crew announced that Santa was seen off our left side and was getting closer. Whoosh! Our stomachs fell as the plane dipped a little, which was soon explained by the Captain, who said that Santa had landed atop us!
The Big Man himself appeared from the cockpit, and made his merry way down the aisle, handing out gifts, and chatting happily to the kids and their families. The festivities were briefly interrupted by a bit of turbulence (Santa thought it was nothing…he's used to a lot more), but resumed shortly. To a chorus of cheers, Santa agreed to accompany us back to Vancouver, where he had some previously arranged secret engagements (I'm guessing a little recon for those on the 'Undecided' list).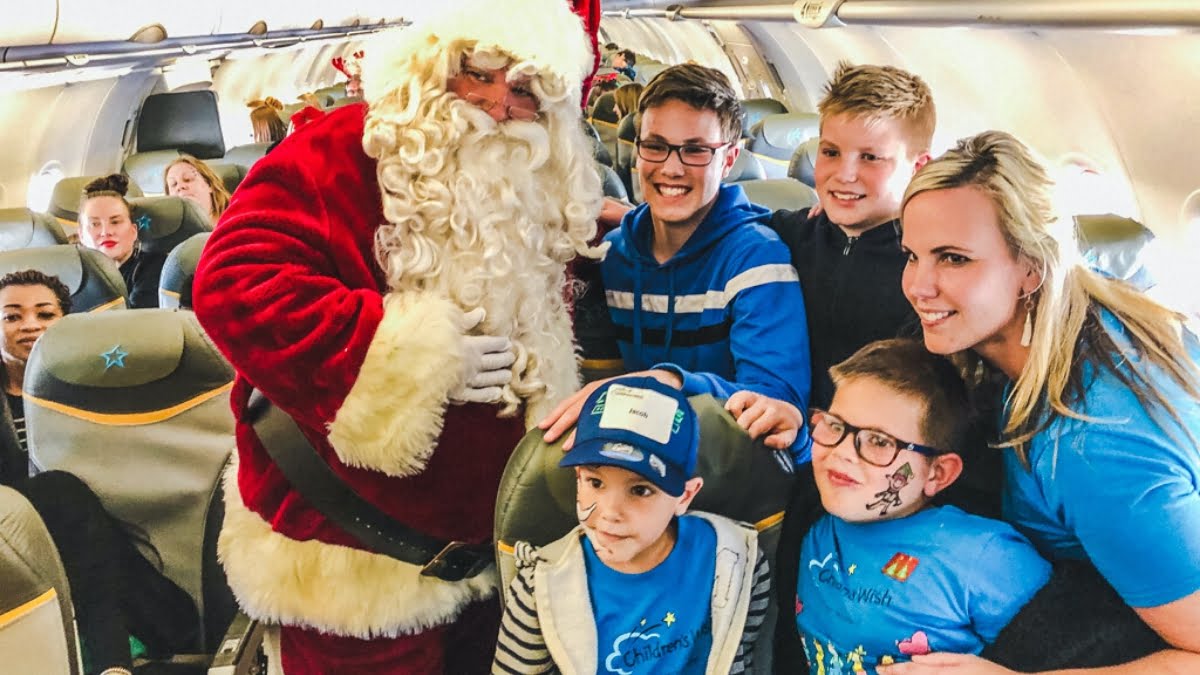 Noah Bredenhoff (bottom right) and Family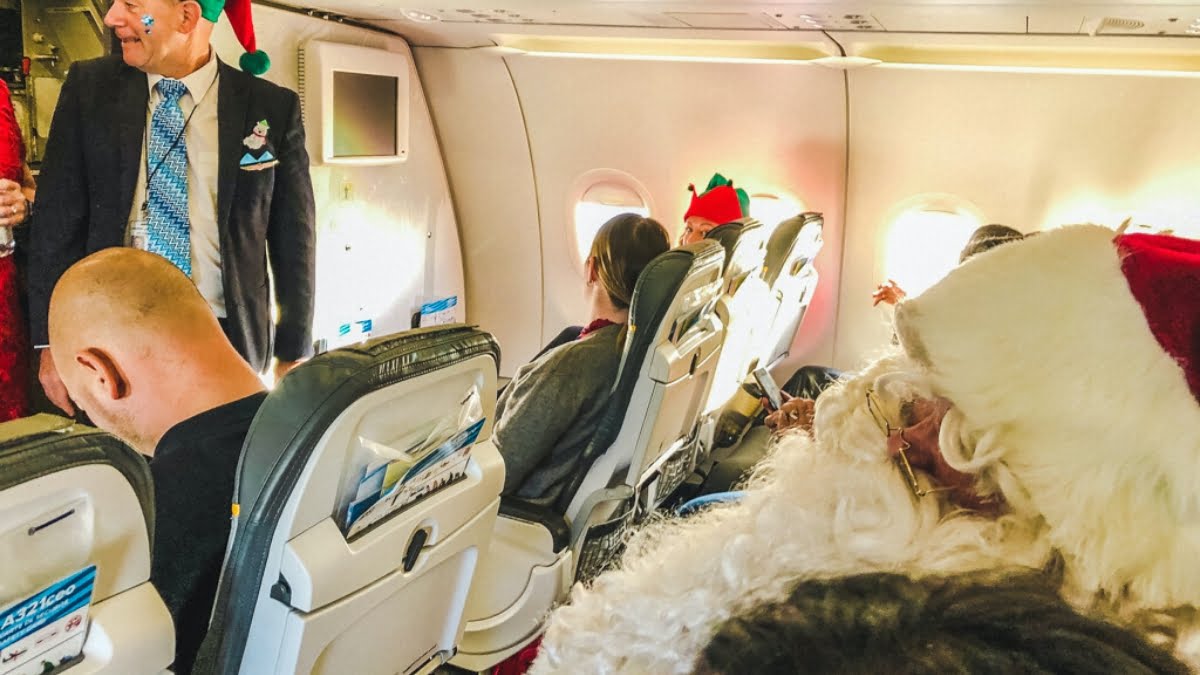 Arrivals: Children's Wish Flight in Search For Santa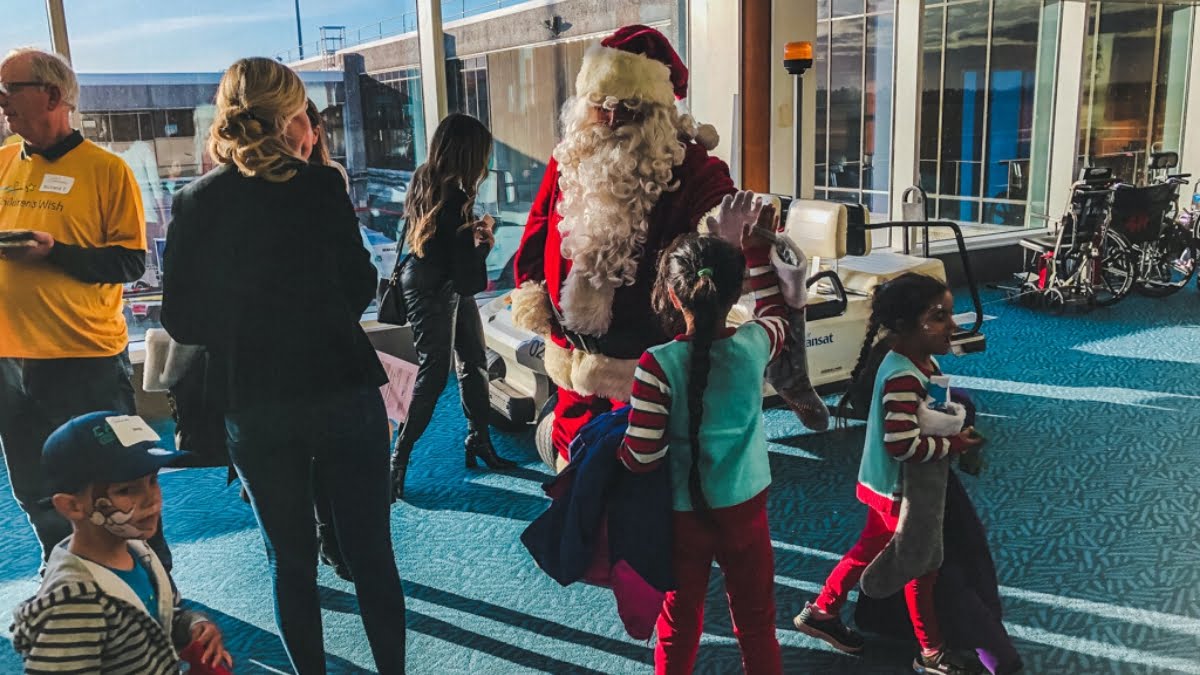 "Knock, knock! (Whose there?) Mary and Abbey. (Mary and Abbey who?) Mary Christmas and Abbey New Year!" It was the last joke of the day, and next thing we knew, we were deboarding back at our gate at YVR. True to his word, Santa stayed and greeted every passenger as they made their way off the plane and back into their everyday lives.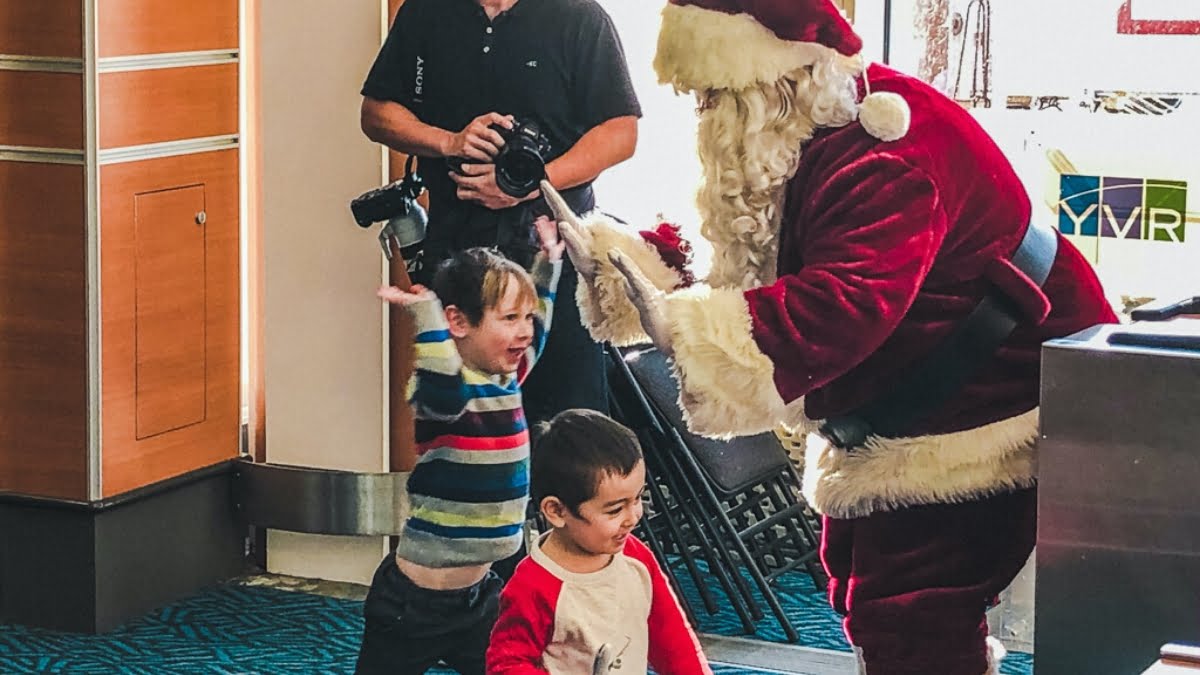 It's hard for me to understand what something like this means to the kids and families that flew on the Children's Wish Flight in Search For Santa. I imagine it is a break from the everyday routine and caregiving – a little magic in a perhaps very unmagical-feeling reality. I wondered what it was like for Chloe, who just wants to run and play like any other kid, and seemed as happy, perhaps happier, than most healthy children. Or her family – what did they think? Was it encouraging to be able to talk with others going through similar tough experiences? Others, who every day have to deal with the fact that there is an hourglass always running, counting down to the next emergency.
I spotted Chloe and her family leaving – they had forgotten their photo from the photo booth, so I ran it over. She was beaming.
"Did you have fun, Chloe?"
"Yes!" There was that smile again.
We exchanged goodbye's and, honestly, I was left feeling a bit shaken. The whole flight experience was so heartwarming: the joy of the children, the thankful faces of their families, the endless hours put in by the many volunteers. It was enough to restore my faith in humanity. But somehow, I couldn't help feel a little sad and contemplative. What would happen to Chloe? Would she live a rich, full life? What about all the other kids onboard? Then, I thought of my own children. In a way, we all have an invisible hourglass, certainly not as terrible and ominous as those of these kids and their families, but there nonetheless, that is counting down, one small grain at a time. I didn't know what to make of it all, but I hugged my kids a little harder that night.
Looking back a few days later, after some time to process, I think Chloe had it right. This year, I plan to enjoy the moment, not ask for too much, and wish everyone (including Santa) a very Merry Christmas.
---
Feeling the Holiday Spirit? Check out these blogs!
Is this a sponsored post?: No, we just wanted to share our experience of Children's Wish Flight in Search For Santa with our followers.