On my day trip to Todos Santos, I entered Kersten Kiehnle Mutzenbecher's shop, just off the main tourist street, and fell into a cornucopia of oddities. Painted metal figures of animals and people, their skull faces smiling happily, stared from the walls. The flaked paint and rust on many showed their age. Every available space on every shelf was piled with an astonishing assortment of arts and craft goods. Even the ceiling wasn't spared. A pervasive sense of oldness, something I associate with Mexico, greeted me. It took about two seconds to realize this was not a cookie-cutter tourist shop.
Todos Santos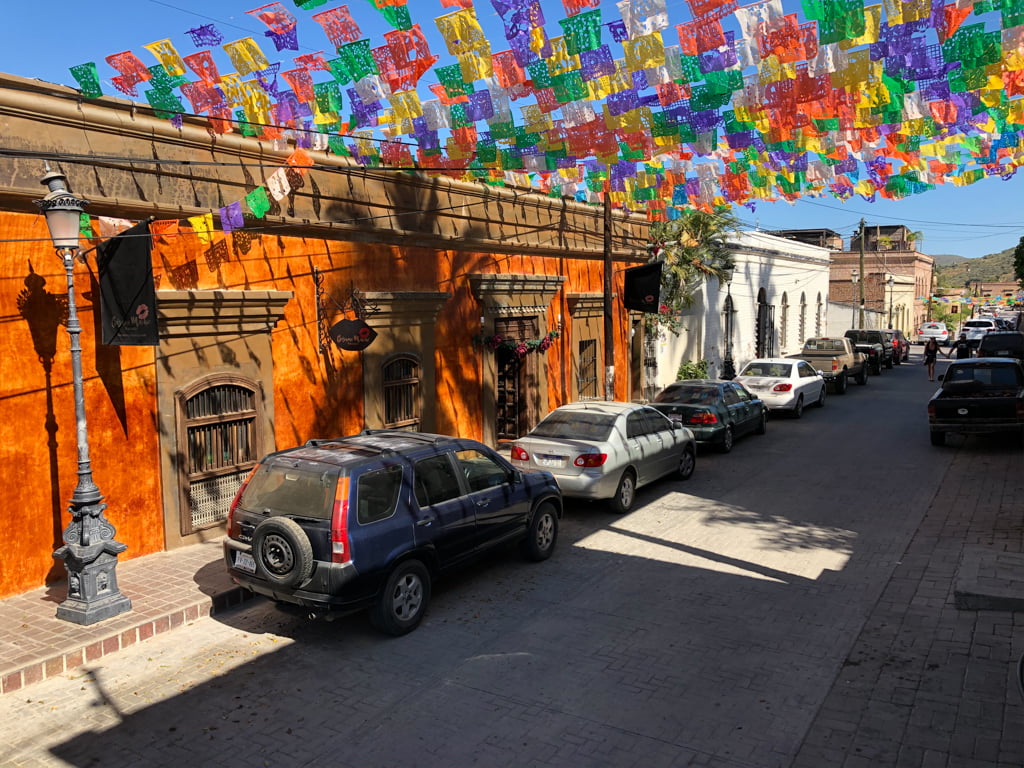 Todos Santos is a small community located about an hour north of Cabo San Lucas, roughly half way to La Paz. It rises up both sides of a seasonal river valley near the Pacific, and is surrounded by hills. It is a community of communities: a strong arts and music community, a large ex-pat community, and a farming community. In other words, it is a representative mixture of the Los Cabos region as a whole.
Artistic Enclave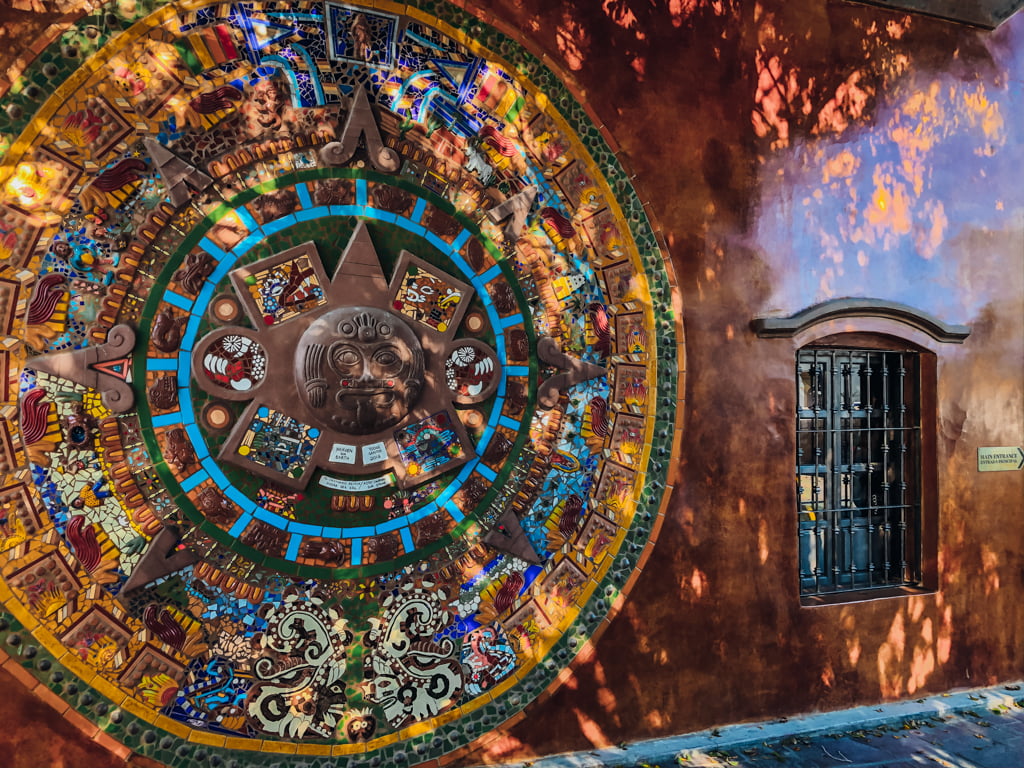 Small galleries from local and ex-pat artists line the streets. The funky and the odd, the old and the new are on display. The streets themselves are alive with colourful flags strung from building to building. But many of the gems of Todos Santos are on the buildings themselves. A quick search of the streets surrounding the square across from the Nuestra Senora del Pilar de Todos Santos church will reward you with one of the best. I can't tell you more because I don't want to deny you the experience of wandering through Todos Santos. For in wandering lies discovery, and in discovery lies reward.
Ex-Patriots and Festivals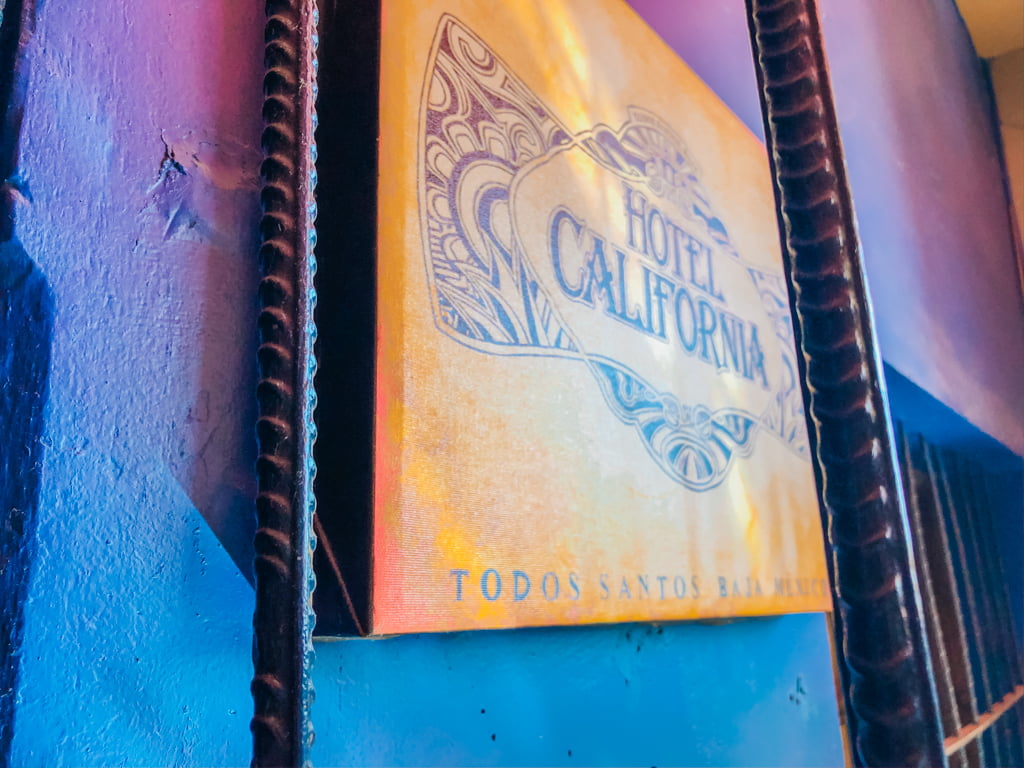 R.E.M. co-founder and lead guitarist Peter Buck started the Todos Santos Music Festival (now part of the Tropic of Cancer Concert Series) in 2012. He is rumoured to live in Todos Santos, in a house not far from the Hotel California. The festival runs for several days each January and helps to raise funds for local education initiatives. Peter is just one of the many ex-pats that contribute to the local economy and are proud to call Todos Santos their second home.
Agriculture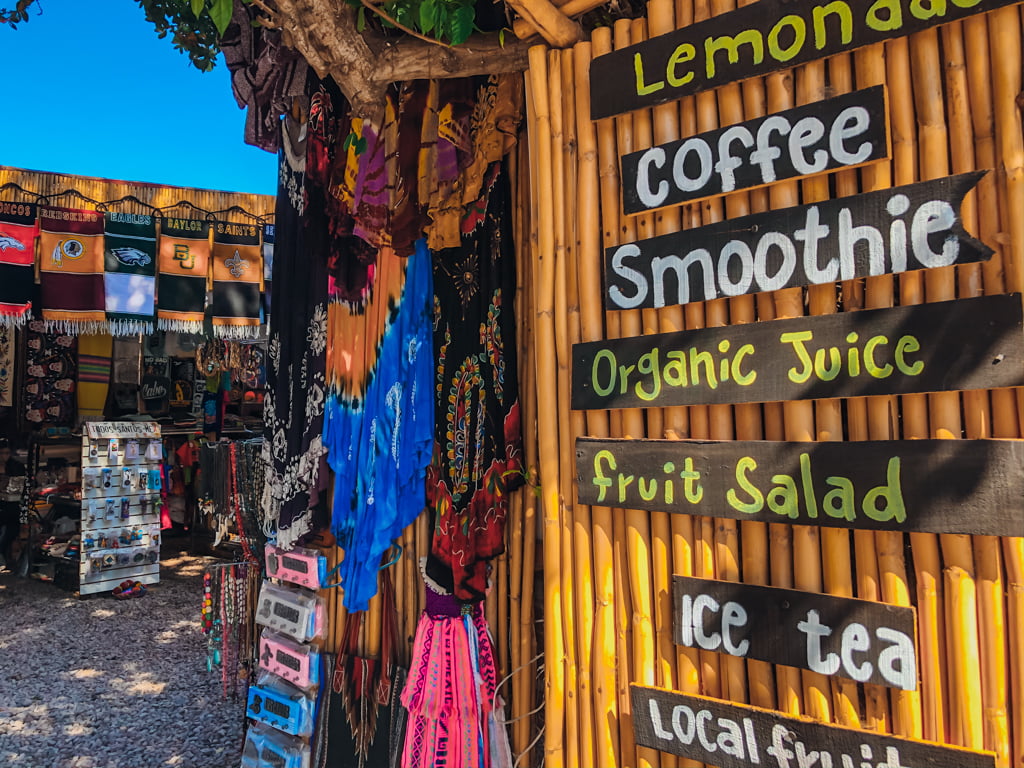 The fertile river valley running through Todos Santos supports a thriving farm economy. The tip of the Baja Peninsula is isolated, and shipping or trucking produce is cost prohibitive. Local farms grow a rich variety of vegetables and herbs in the Mediterranean-like climate. Organic practices are pervasive, and follow a deliberate, widespread focus in the Los Cabos region on sustainability and conservation. Farm to table restaurants, such as Jazamongo, are a fun way to turn a meal into an adventure for the entire family.
Day Trip to Todos Santos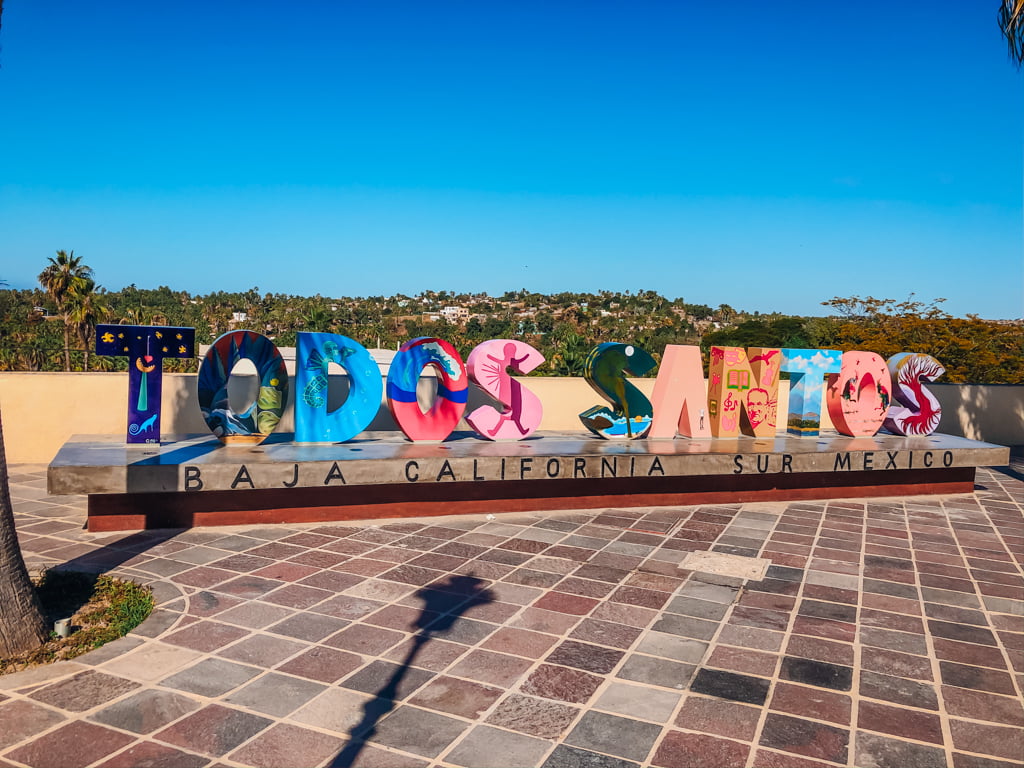 If I had to sum up my day trip to Todos Santos, I would describe it as a microcosm of the Los Cabos region. It has many faces – the farmers, the ex-pats, the artists, the musicians, and even the tourists. I will add a few additional descriptive words – quirky, laid-back, and friendly.
As I paid for my faded tin skull-boy (for my son) and a shiny tin butterfly (for my daughter), Kersten handed me my purchase and his homemade business card in a home-made bag, complete with string handle. In a year, like paint on tin, my memory will fade, and I will forget what I bought. But I won't forget the shop or Kersten. They formed a part of my Todos Santos experience, and experiences, I find, stick around longer than things.
---
Inspired to travel by our day trip to Todos Santos? Check out these blogs below to keep that inspiration flowing!
Is this a sponsored post?: Yes, but all opinions of our day trip to Todos Santos are our own!