In August we got to set sail on a dream vacation. Alaska had always been on our bucket list and we couldn't wait to experience the rugged mountainous coastlines, view marine wildlife, explore glaciers, and discover the history rich towns that make up the state.
And while we knew one of the main highlights of our trip would be experiencing Alaska itself (check out our whale watching and glacier adventure here!), we were also very excited to be experiencing it with Disney! Disney Cruise Lines have been in operation since 1998, with the first voyage of the Disney Magic. Today they operate 4 ships (Disney Magic, Disney Wonder, Disney Dream and Disney Fantasy), with 3 new ships being added by 2023.
Disneyland might be the "Happiest Place on Earth" but that happiness radiates throughout Disney Cruise Line and here is why!
Entertainment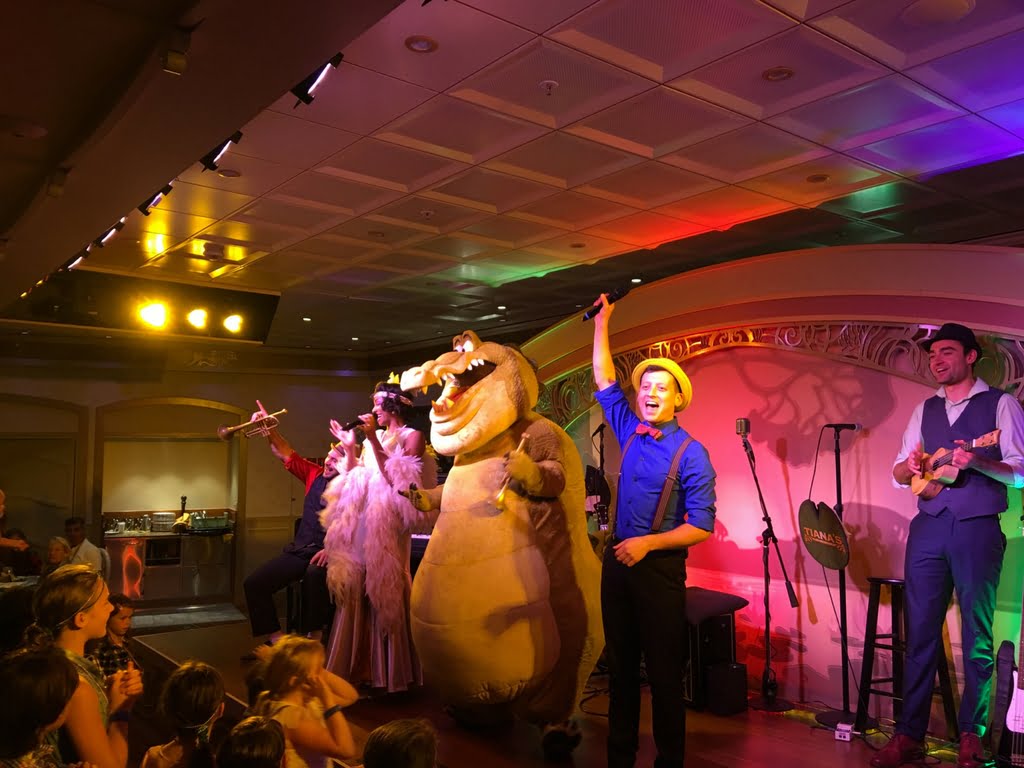 This is one area of the cruise that absolutely blew us away! It all started with the Sail Away Party as we were leaving the port of Vancouver. There was even a Frozen Party night while in Skagway. In addition to the themed parties on the deck, every evening after dinner there was a show. From high end Broadway Disney musicals, guest musicians, comedians, magicians to ventriloquists. There were even live bands and shows during dinner. We were constantly captivated by the family entertainment that was provided for us.
Tip: The evening shows are not to be missed! Because the seating is not reserved, we highly recommend lining up early, as the theatre always fills up quick.
Service Quality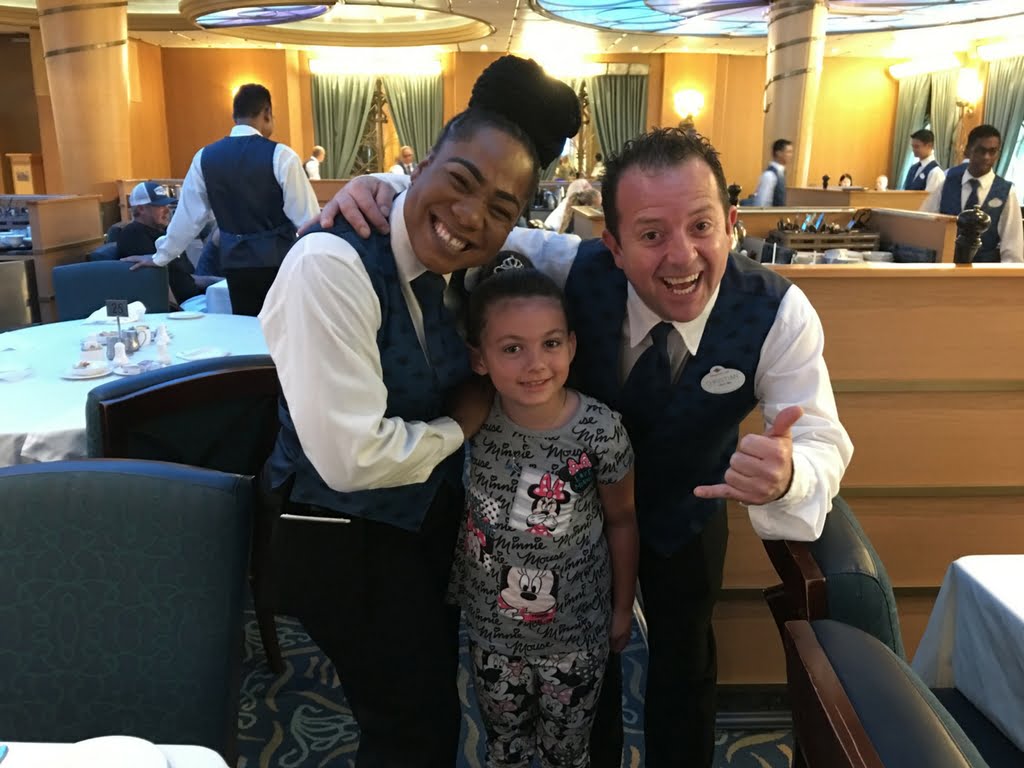 All of the staff (cast members) provided us with the highest level of service we have ever received on a vacation. They truly take their jobs to the next level when it comes to making sure you have the best experience possible. From announcing us by family name as we boarded the ship, leaving different towel animals on our bed during turn down service every evening, having our preferred drinks already at the table when we arrived for dinner, to addressing us by our first names (how random cast in the hall knew our names is beyond me!). If you ever had a question or concern, all of them were extremely approachable and were always incredibly helpful and accommodating. We have nothing but great things to say about all the cast members we encountered during our vacation.
Food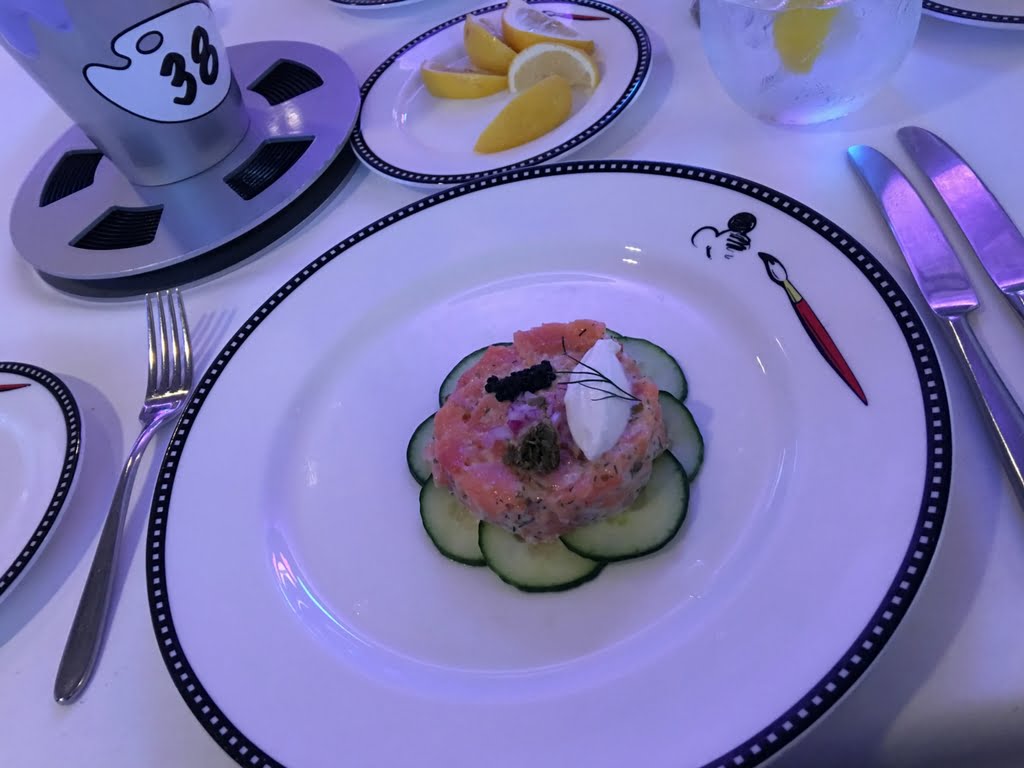 The Disney Wonder ship has 3 main dining rooms and you are given a dinner dining rotation, ensuring you get to experience each restaurant. Disney pioneered this rotational dining experience where guests rotate with their wait staff, thus ensuring you are given the best service because the wait staff are able to build relationships with you. In addition, there is also a buffet style restaurant open for breakfast, lunch and dinner, as well as 3 quick food locations serving pizza, burgers and fries, sandwiches, salads, and donairs. Room service is available 24 hours (some items are an additional fee). Plus, a self serve drink and ice cream station are located on the pool deck. There was absolutely no chance of anyone in our family becoming hungry.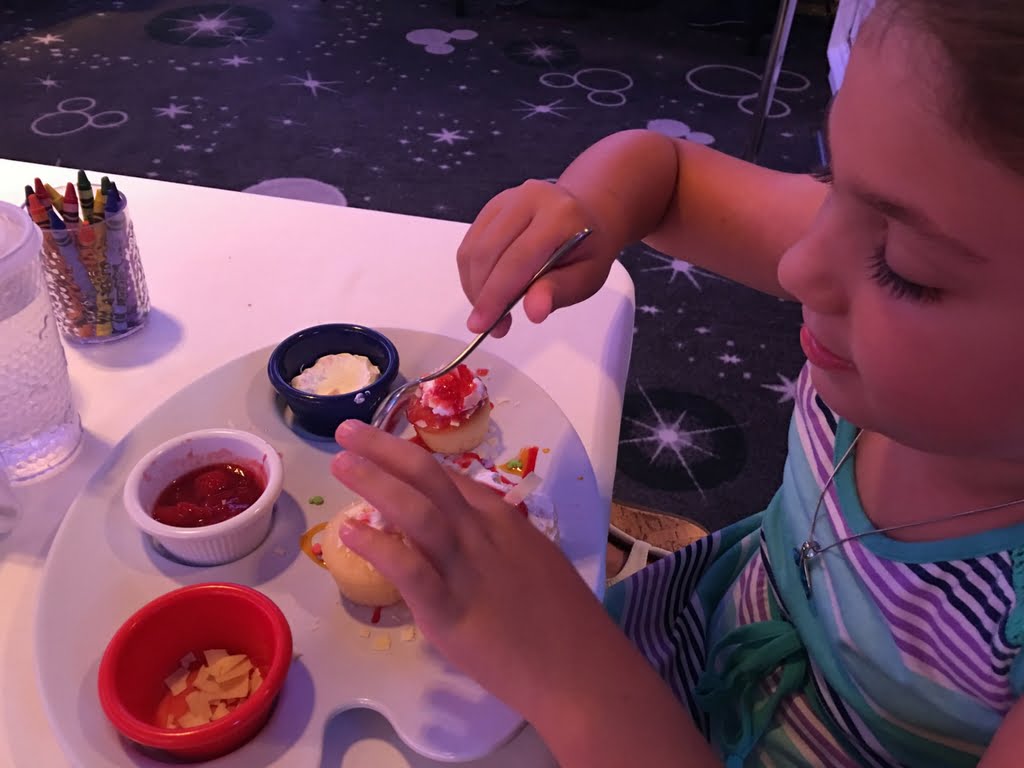 Not only is food widely available, but it's also delicious! The dinner menus were always varied, giving us many choices each night (and yes, if you can't choose between two entrees for dinner, they will bring you both, just ask my husband!). And every evening the kids had their own menus with selections like: Mickey's Mac and Cheese, Minnie's Cheese Burger, Pluto's Chicken Strips, Donald's Steak and Mickey Ice Cream bars for dessert! Not once did we ever hear a child say "There's nothing here I want to eat!"
One concern I really want to discuss is food allergies. While for our family this isn't a concern, for many others it is. I spoke with our head server and she assured me that Disney Cruise Line takes food allergies extremely seriously. They want to make sure that at all their guests have a positive dining experience. Their kitchens are equipped with separate food prep and cooking areas for allergies. There is also one dedicated chef who takes care of all the allergy meal concerns. One difference for guests when to comes to having an allergy safe food, is at dinner time they have you select all your meals for the following day.
Magic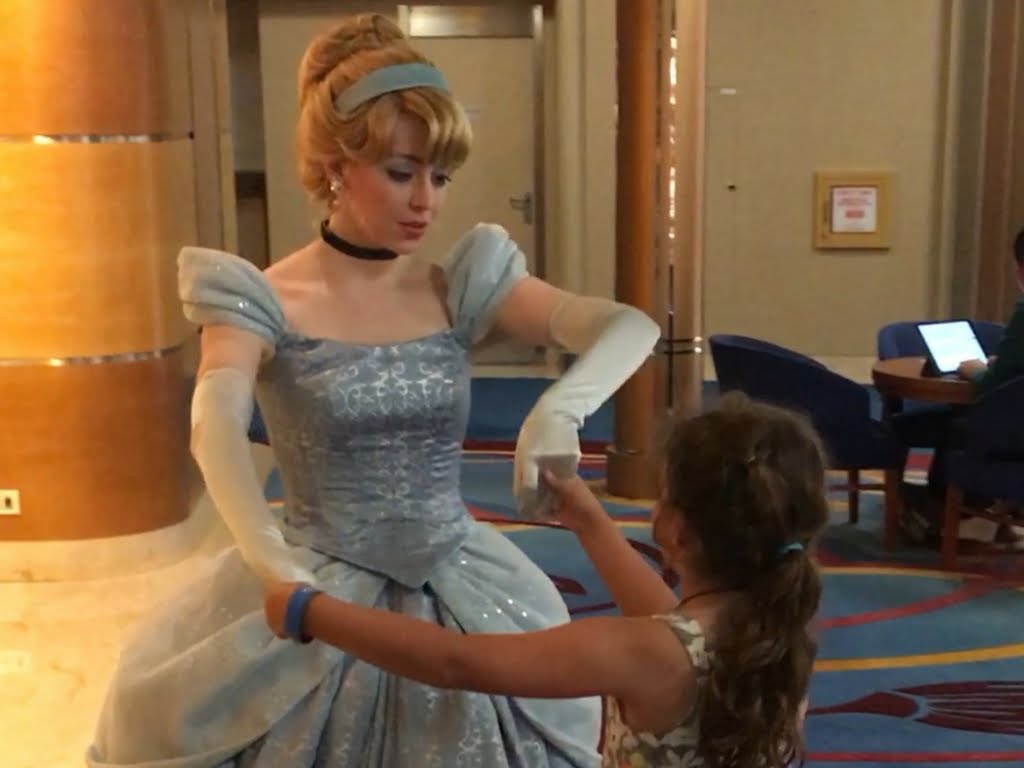 There was no shortage of "Disney Magic" on our trip. Finding some sweet treats and light up Elsa snowflake necklaces in your room, walking down the hall and having a private dance with your favourite princess, or getting back to your room after the evening show and discovering your child has special Disney Princess sheets on her bed. Even during dinner, there is magic! You don't expect it, and don't see who has done it, but the magic is always there.
Rooms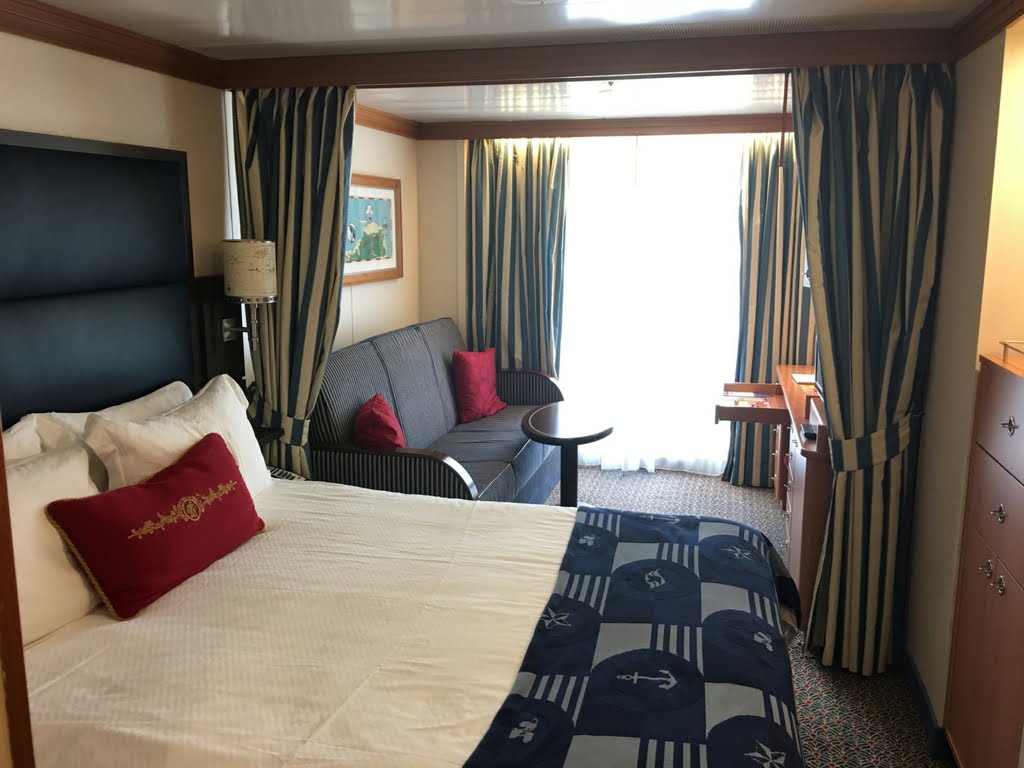 If anyone has cruised before, you know that the rooms on a ship are quite small. We had a deluxe ocean view stateroom with veranda, which was 268 square feet. There was a queen size bed for us and a flip down couch that turned into a twin-size bed for our daughter. Despite being small, the room was extremely well laid out and had lots of storage. Having our own private balcony was perfect for when we stopped to view the glaciers, however, the rest of the time we were only in the room to sleep.
Tip: Take the time to unpack and organize your belongings. There is plenty of storage room under the queen bed for your suitcases and ample space in all the dressers and closet.
Characters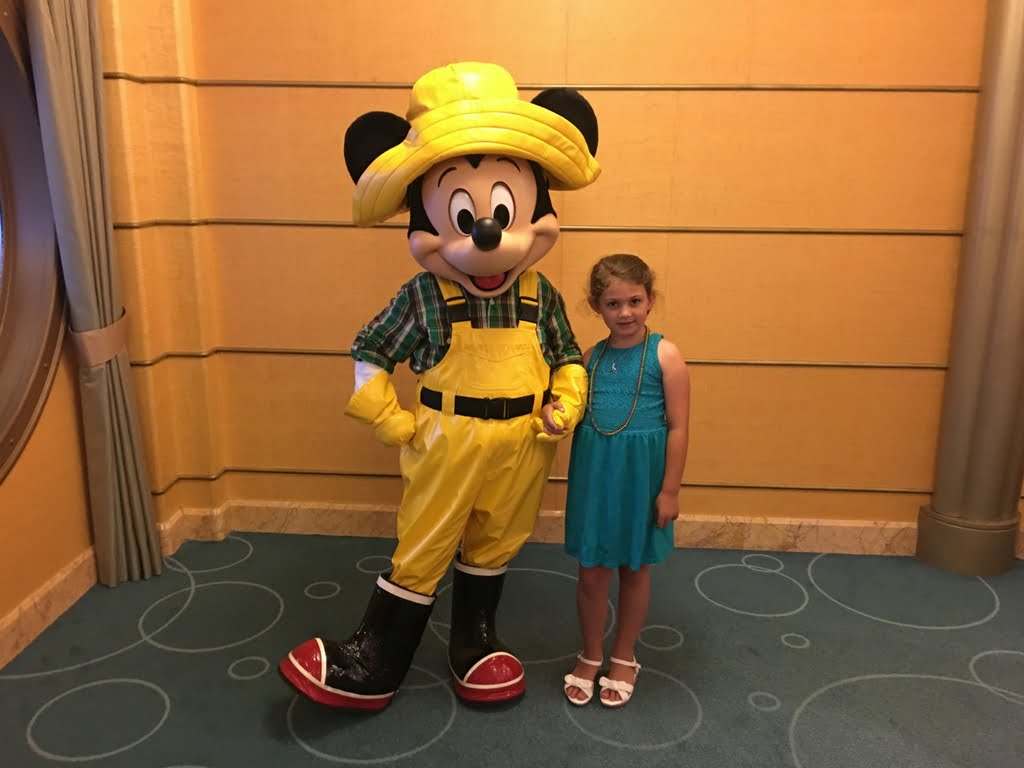 There were endless opportunities to meet your favourite Disney characters, give them big hugs, get their autographs and have your photo taken with them. These times were listed in the daily schedule, so you were able to plan your day around their appearance time. There are also a few character meet and greets that are included, but require tickets and these are booked during your online check in.
Tip: There were a few characters who only made appearances once or twice during our 7-night cruise, so make sure you plan well so you don't miss them!
Youth Clubs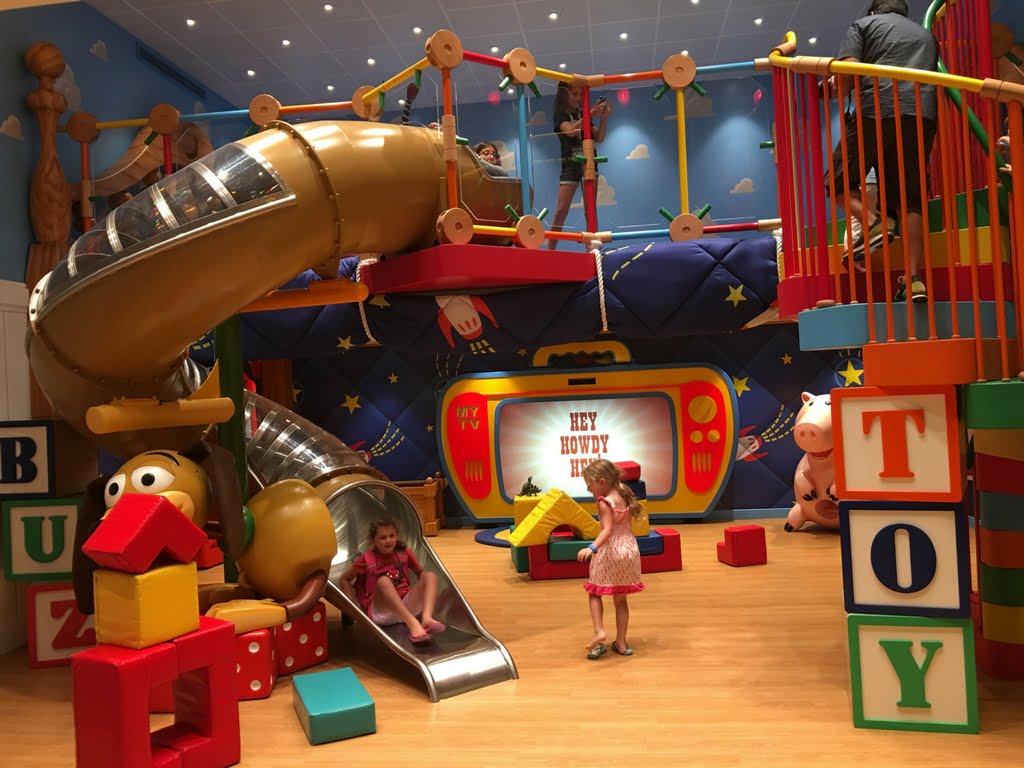 Disney Cruise Lines knows their audience, families. However, they also realize that parents (and kids) need some time alone. Enter, the kids only spaces! These spaces are incredible and are included at no extra charge! Crafts, organized games, play structures, character play sessions, and free time await. These areas are supervised by youth counselors and your child cannot leave without a parent coming and signing them out (only kids aged 8 and up are allowed to check themselves in and out, but must have parental permission first). Our daughter loved spending time in the clubs, giving us a couple hours to explore the adult only areas of the ship (pools, lounges and pubs). Make sure you check out their open house when you first board the ship, so you can visit with your kids first before dropping them off on their own. There is also a nursery available for kids under 3 years of age, but there is an hourly fee for that service.
Tip: Register your children during your online check in time. This will save you time when you are at the port and will allow your kids instant access once on the ship.
Activities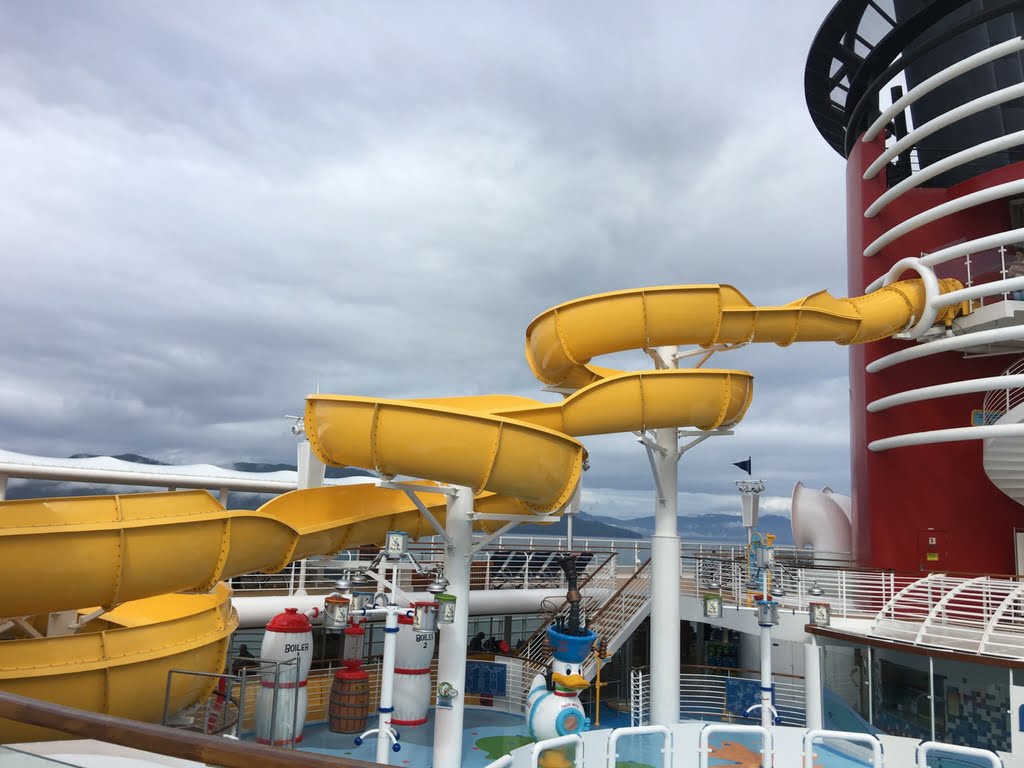 There is never a time you will hear "I'm bored" come whining from your kids while you are onboard a Disney cruise ship. There are pools, splashpads and waterslides. A huge outdoor movie screen to watch either while you swim or while you lounge. Bingo, trivia, cartoon sketching classes, karaoke and scavenger hunts. An indoor movie theatre showing the latest releases. A walking track that goes around the whole perimeter of the ship. A basketball court and ball hockey area on the top deck. Plus, don't forget, there are the ports to discover while on your trip as well.
Overall, we had the most amazing holiday. Alaska was such a beautiful place, we wish we had more time at each port so we could have gone exploring more. Disney Cruise Lines did not disappoint. We are already checking out their itineraries and planning our next adventure.
Here are some general Disney Cruise Tips & Tricks!
Download the Disney Cruise Line app onto your cell phone

before

you board the ship. This is free to use while on the ship and gives you an up to date schedule of what activities are going on (time and location). The app even allows you to mark activities as favourites and the app will send you a reminder 15 minutes before the activity is starting. Plus, the app comes equipped with a texting service so you can be in contact with all members of your family wherever you each are on the boat. Best yet, no extra charges apply for using this app. The ship provides WiFi specifically for their app.
Go onto Facebook and search for your cruise ship and date prior to cruising. We were able to find a group of people sailing with us on the ship! We were able to ask each other questions, find pen pals for our kids (our daughter had friends to meet up with in the youth clubs before we even sailed!), and even had a meet up on board to get to know each other. So much fun!
If you are in the second seating time for dinner, your servers will feed the kids first and then the youth club counselors will come and pick up your kids and take them to the youth clubs so that the adults can finish their dinner quietly.
Purchase the popcorn bucket at your first show. Refills of the bucket are much cheaper then the individual bags of popcorn.
Each member of your family will be given a Key To The World (KTTW) card upon check in at the port. This KTTW is your room key, is linked to your onboard account for purchases and has your muster drill station location and dining rotation on it. Most importantly, you will need this card each time you leave and re-board the ship at the ports. First time cruisers are not provided with a lanyard to hold your KTTW, so you might want to bring some with you.
Don't wait til the last day of your cruise to visit the gift shops, some items (like the limited edition Alaska trading pins on our cruise) sell out quickly!
Show up to character appearances 10 minutes early. They are strict with how long a character will make an appearance for and will shut the line up down if it gets too long.
Don't try and do everything! There are way more activities then you will have time for!
Book excursions through Disney Cruise Lines during your check in. Not only will these include transportation to and from the excursion (if required), but if for some reason the ship is late into port, or worse, has to cancel that port, you will be refunded your money.
If you are thinking about booking a Disney Cruise, now is the time, as 2019 cruise dates have just been released!
Is this a sponsored post?: No! We had already planned and booked this family vacation but wanted to share our experience with our followers!