The excitement in the room was palpable, so thick it was as though you could reach out and grab it with your hands. Sitting in the front row I could feel a wave of passion, expectation, anticipation, respect and love coming from the thousands of people standing behind me. The energy surged around me, through me, and up towards the stage where the one and only, President Barack Obama was standing, waving back, and smiling to his admiring crowd.
Wait… am I dreaming? How did I get here?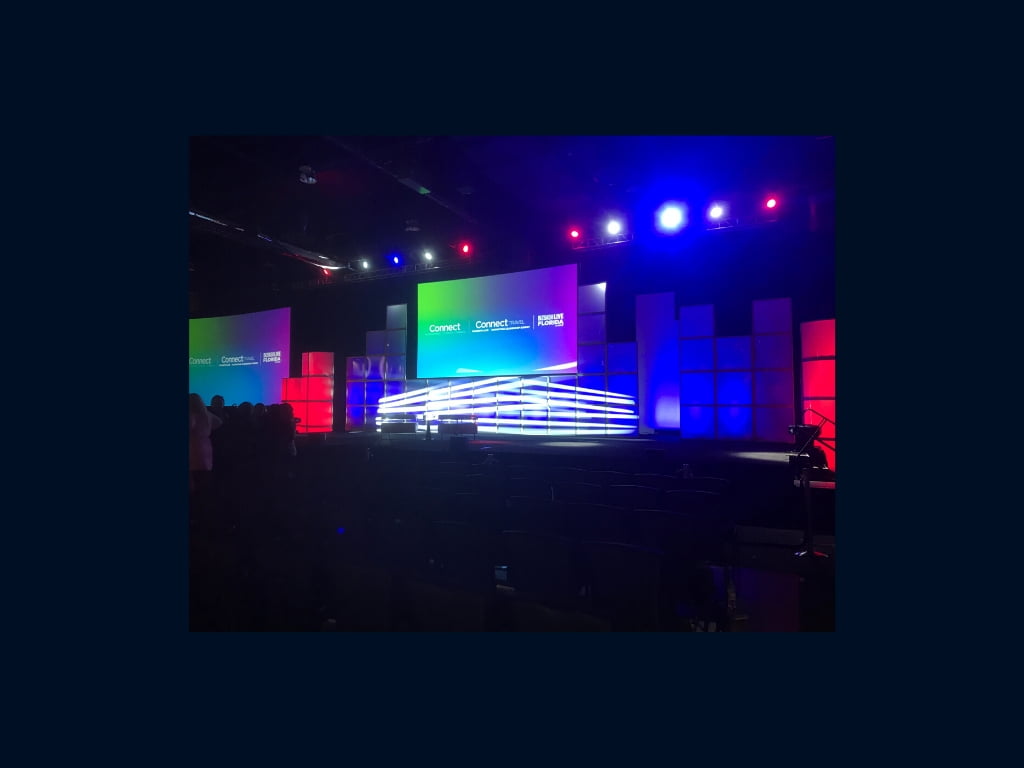 8 years ago, I posted a quote to Facebook (one of many) that simply stated, "If your dreams don't scare you, maybe they aren't big enough." A dreamer at heart, I found myself challenged to put my dreams into action and in 2014 launched a business with two distinct branches: A family travel blog and a digital media agency. The first two years consisted of 14 hour days spent learning these new industries and getting my business off of the ground. 5 years later—years of amazing clients and an incredible team—I found myself invited to this event by one of my clients who would be sharing the stage with the former president. And so there I was, standing 8 feet away from Barack Obama.
Lesson: Don't wait for everything to be perfect before you start chasing your dreams.
Attending this event was a dream come true and I want to share the highlights with you.
Let's not talk politics
With the crowd still quietly buzzing, it was time for a one-on-one interview with The President. Being that we were in Orlando—with a looming election coming up—the moderator opened with two things:
Let's not talk Politics!
I wonder if President Barack Obama is as nervous as I am?
A quick and witty response from the President, "I was nervous but he (the moderator) calmed me down" had us all laughing as we settled into our seats for what would be a very entertaining, educational, and fun interview.
When did you first know you were in love with Michelle?
A great, easy opener that leads to the backstory of how Barack and Michelle met. Barack started as an intern lawyer at the firm Michelle was at. After arriving LATE for his first day wearing a crumpled and wet suit, with rain-soaked shoes that didn't fit, they locked eyes and Michelle—perfectly poised—quietly scoffed as she took Barack around to introduce him to the team.
Definitely interested, Barack didn't give up on his beautiful and smart new advisor. He went so far as to offer to quit his internship if it meant he could take her out on a date. But Michelle didn't make him go to that extreme. Instead, Barack talked her into stopping for ice cream at Baskin Robins when she was driving them home from an event (the former president was broke and didn't have a car). According to Barack, he was "very charming" that night and even talked her into their first kiss… and today there is a plaque on that spot on the curb where they smooched for the first time! And the rest, as they say, is "Happily Ever After."
How did the girls handle the spotlight with their father being President Barack Obama?
Before Barack and Michelle decided to run for President, they took a lot of time to evaluate the impact that running, and possibly winning, would have on the girls. From living a life of luxury in a DC mansion, to having butlers and maids, to losing anonymity and growing up under a microscope, how would this affect the girls? If he won, they would be the youngest family ever to move into the white house—it was a lot to consider. Obviously, they decided to run, and the family adapted to the changes as they came. They took the oath and we all watched the girls grow up in the white house.
"Be useful. Be Kind."
Barack Obama said that all they asked of their girls was that they be useful—do something that is worthwhile. And to always, without question, be kind. He shared how proud he was of his girls and the way they navigated life in the spotlight as children and then as teenagers. Now 18 and 21 years old, they are living their own lives and working to decide what their futures will bring.
"What was your biggest high, and your lowest low when you were the president?"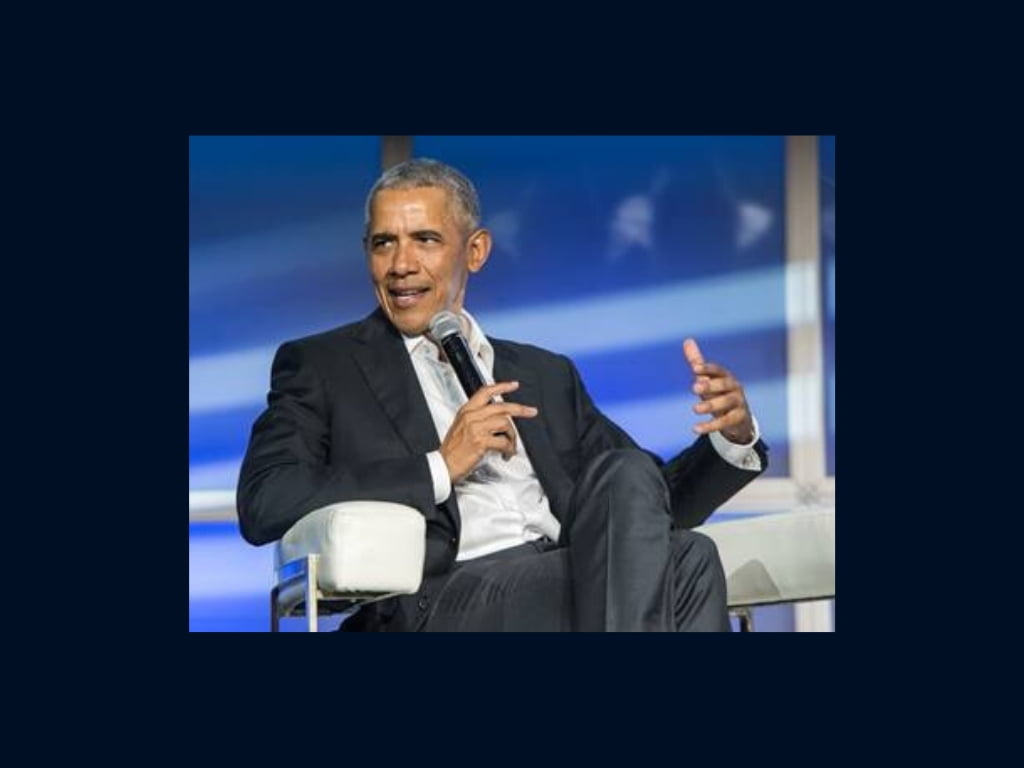 "My biggest high was getting Obamacare in place." (The crowd erupted!) "We are the only developed country to not have an affordable, accessible healthcare system in place and we worked hard to make that happen. So that was a very proud day." (As a Canadian, I still find it so shocking that universal healthcare isn't… universal!)
He went on to explain that his lowest day was Sandy Hook when 20 children were gunned down in their school. Upset and temporarily knocked off balance, Mr. Obama retreated back to his personal residences where he hugged his girls and took some time to regroup before heading back down to the office. They faced many horrible events during his time in office but this one was devastating beyond comprehension.
Over the days that followed, he went to Sandy Hook and visited with the parents, teachers, and siblings affected by this tragedy. He held them as they sobbed and was there for them in their time of need.
Obama really wanted this unfathomable shooting to be the catalyst for change—the call to action. However, with the NRA's hold on congress, they weren't able to get the reformed gun laws that they wanted. Subsequently, shootings of all kinds have continued since Sandy hook. Devastating.
What will we see first, President Michelle, President Sasha, or President Malia?
Don't get your hopes up for a second President Obama.
Michelle doesn't like politics. She doesn't like mess and being the president is messy. There's a lot of drama and chaos, which is the quintessential definition of everything Michelle hates. She has no interest in being president at all.
Sasha and Malia are on their own journeys and neither has shown interest in the role. in 30 years or so, maybe they will change their minds, but for now, it is unlikely the Obama's will return to the White House.
He concluded that he does hope to see a female president in the near future. And with that, a First Man to help showcase the responsibility and strain that is put on the president's husband. The role often comes with huge responsibilities but not all the resources necessary to execute the workload and fulfill their dreams.
Developing Tomorrow's Leaders, Today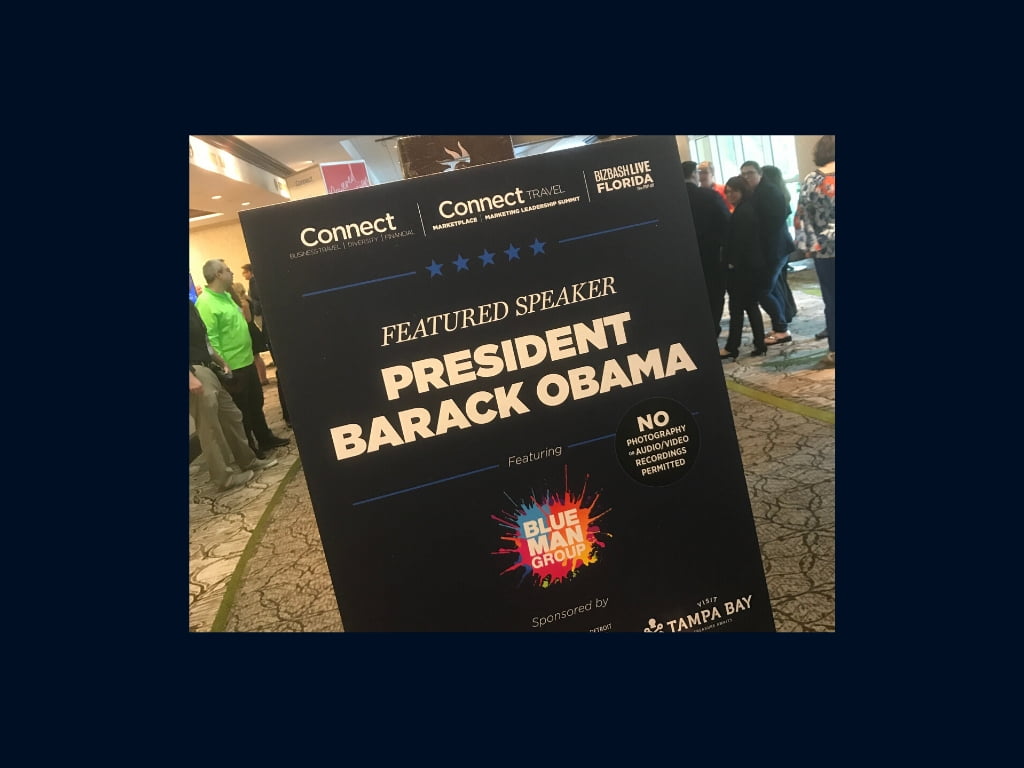 President Barack Obama shared the work that his not for profit is doing with youth and adults who are looking to make a real change. From leadership development opportunities to resource sharing and symposiums, the goal of the foundation is to educate, teach, and inspire young people to lead and to give them the tools and resources they need to make real change in their communities. "We need to enable them with the education and resources they are going to need to clean up this mess we are leaving them with"
Barack Obama On Climate Change
It's real. It's happening now. And we need to act now. Their nonprofit is passionate about supporting leaders who are tackling climate change.
Since Leaving the White House…
To rephrase Barack, "It took a while to adjust to the slow pace of civilian life. When we were working in the white house and someone said it had to get done right away, we would have hours, not days, or someone could die!
When I was recently working with a publisher, they said that they needed to get it done right away and I said, 'Okay, how's tomorrow, or Friday?' They said, 'No, no, we need at least 3 weeks.' To which I responded, '3 weeks? We planned Osama in 3 weeks!'
I've enjoyed having time to slow down, spend more time with Michelle, and play a few more rounds of golf. However, I do miss my anonymity. I dreamed of being able to go back to the grocery store or for a walk, which is a blessing and a curse that I can't do that now."
In closing…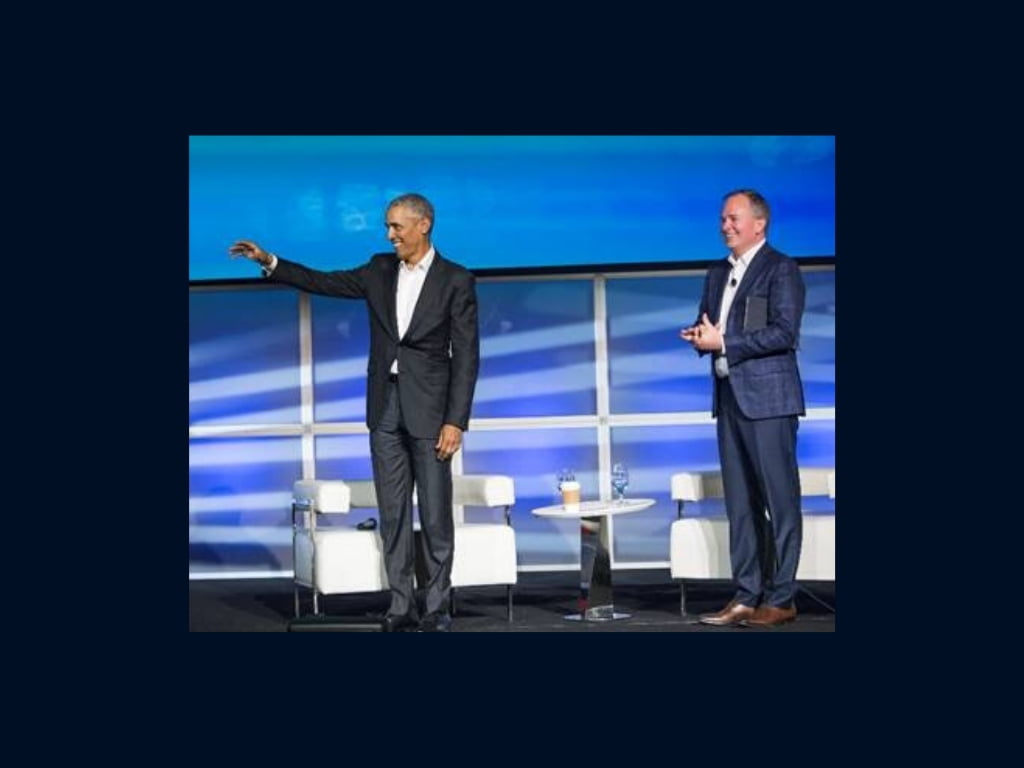 I think the most overwhelming experience from being in front of the stage with Mr. Obama actually came from feeling the energy and passion of everyone behind me. As a Canadian, I admire and respect Mr. Obama, but he's not my president. However, he was the president of everyone else in the room and the love, adoration, and respect that they shared, and shouted towards the stage, was truly inspiring.
He's inspired, challenged the status quo, made history, and left a legacy that will live on in the lives of people around the world. It was an honour to be in the same room as him and to hear him speak. A once in a lifetime opportunity ceased!
What are your dreams made of? Are you dreaming big enough?
---
Enjoyed face to face with Barack Obama and want more behind the scenes content? Check out the blogs below!
Is this a sponsored post?: No I just wanted to share my experience of Barack Obama with my followers.