Do you remember the fun and excitement of slumber parties from our girlhood days? Those days may seem like a distant memory now, but we have found a way for you to relive the experience.
Disclaimer: This article includes affiliate links from which I may earn a small commission if you choose to make a booking. Money goes to help fund Adventure Awaits and keep more informational and educational articles coming your way!
Here are our top five adventures for a girl's weekend getaway BC!
Surfing and Soaking in Tofino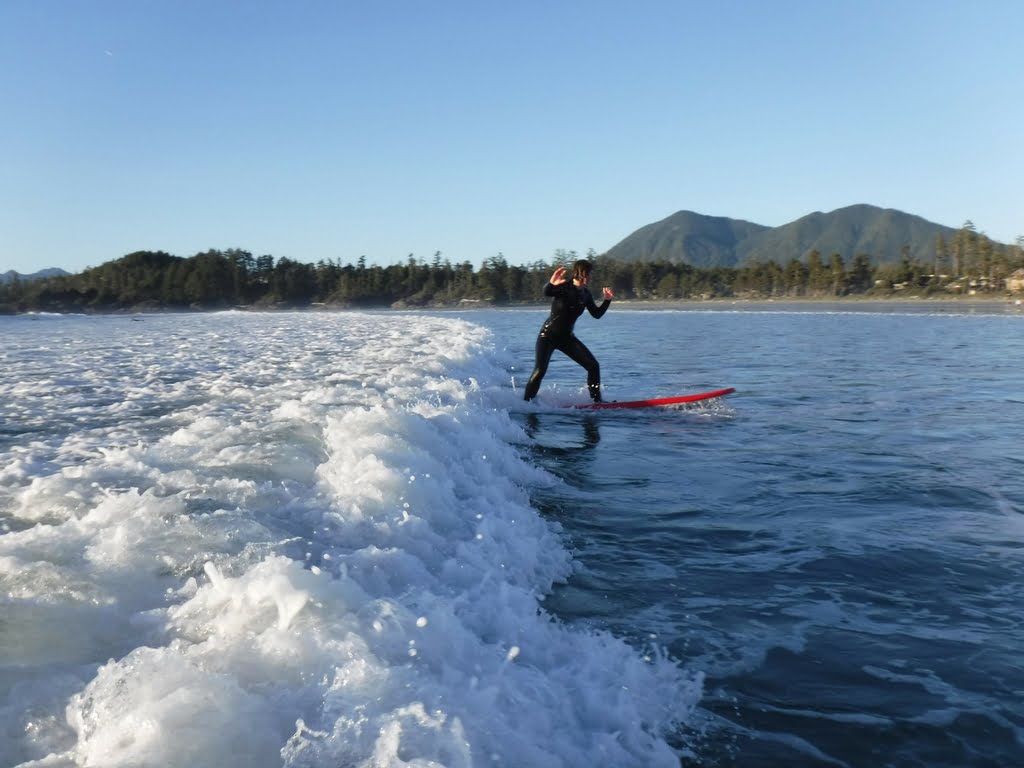 Welcome to Tofino Surf School! It is a local, owner-operated surf school offering surf lessons in Tofino, B.C. Their 3-hour group lessons are perfectly designed for first-time surfers or beginners. They offer lessons daily at 8:00 AM, 12:00 PM or 4:00 PM and the cost is $70 per person (tax included). They provide all necessary equipment (wetsuits, boots and surfboards).
After surfing Saturday, why not treat yourself to the hot springs on Sunday? Your body will thank you. We recommend the Hot Springs Cove Tour through Ocean Outfitters which is an exciting 6-hour adventure from door-to-door. Depart on their cabin-style vessels at 7:00 AM, 10:00 AM or 1:00 PM. The trip to the cove takes 1.5 hours and upon arrival, it is a 30-minute walk on a scenic boardwalk to the hot springs. You have 2 hours to enjoy soaking in the springs and then you will walk back and meet your boat. The cost is $157.60 per person (taxes included).
Travel Tip: There are two outhouses on the cove along with two changing facilities. No glass is permitted and anything you pack in, you must pack out.
Get Dirty ATV'ing in Invermere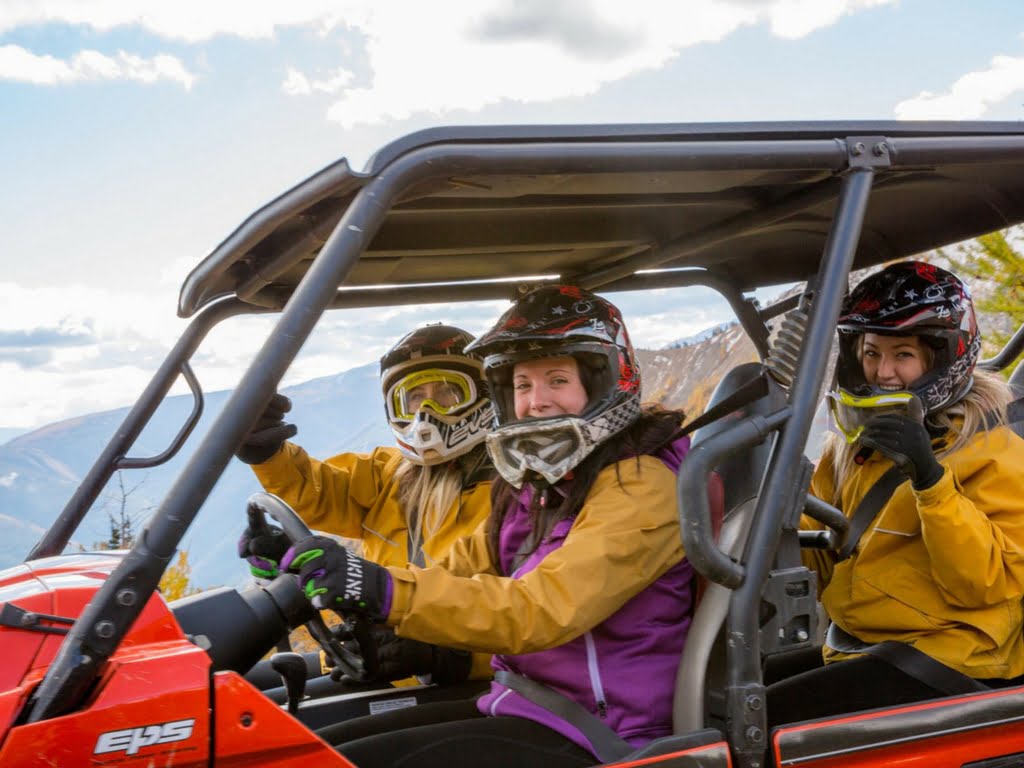 Take your getaway off the beaten path with the Paradise Ridge Full Day ATV Tour offered through Toby Creek Adventures Ltd. Ride all the way up to Paradise Ridge (8,000 feet) where you will view the vast expanse of the Canadian Rockies spread before you. Enjoy a barbeque lunch at their cozy alpine cabin before returning to base. There are daily departures at 10:30 AM and the duration of the tour is 4.5 hours. The cost is $269 if you want to be in the driver's seat and $135 if you're fine sitting shotgun.
Travel Tip: The best time to book this trip is July or early to mid-August. Wear pants and definitely don't pack your Sunday best as you're going to get dirty!
Mountain Biking in the Chilcotin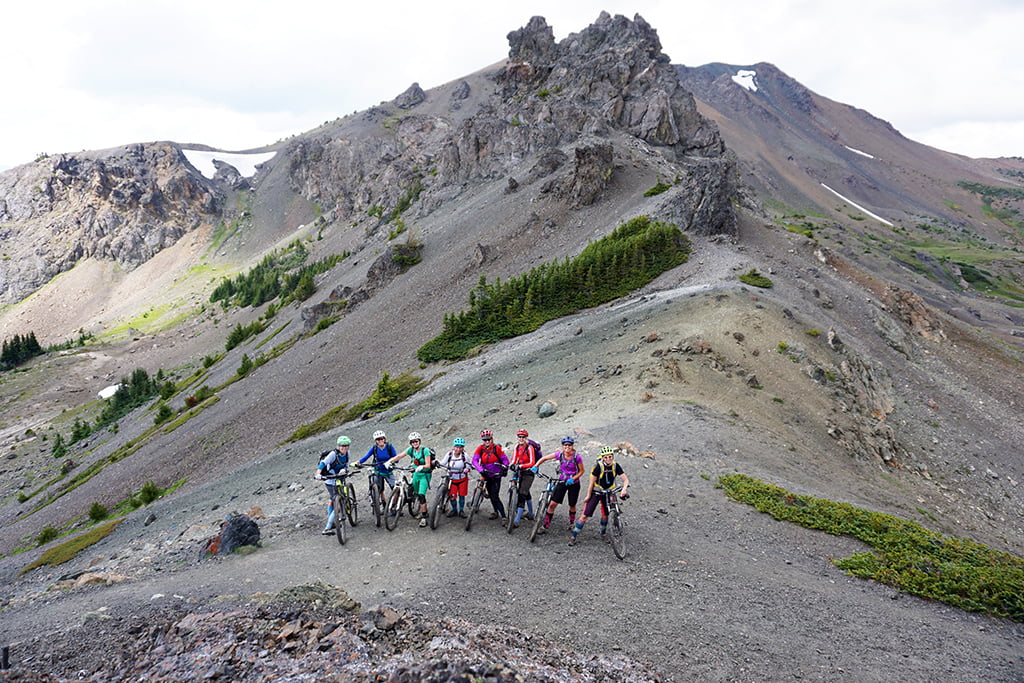 This 2-day/1-night backcountry mountain bike tour with Tyax Adventures begins with a charter flight from Tyax Resort into the heart of the Chilcotin Mountains where endless and mind-blowing single-track riding awaits. This trip is best for intermediate to advanced riders. The ride is cross-country, with some technical cross-country and some hike-a-bike included as well. The daily ride time is 4-6 hours and you will spend the night in the Spruce Lake camp where you can relax, fuel up and enjoy some lake activities before tucking into bed for the night. The cost is $750 with the flight starting from Tyax Resort (based on 4 people).
Travel Tip: You can book your trip starting as early as July 1st up until the end of September. Keep in mind; you may encounter snow if you decide to go when the season opens.
Sleep in a Tree House on Vancouver Island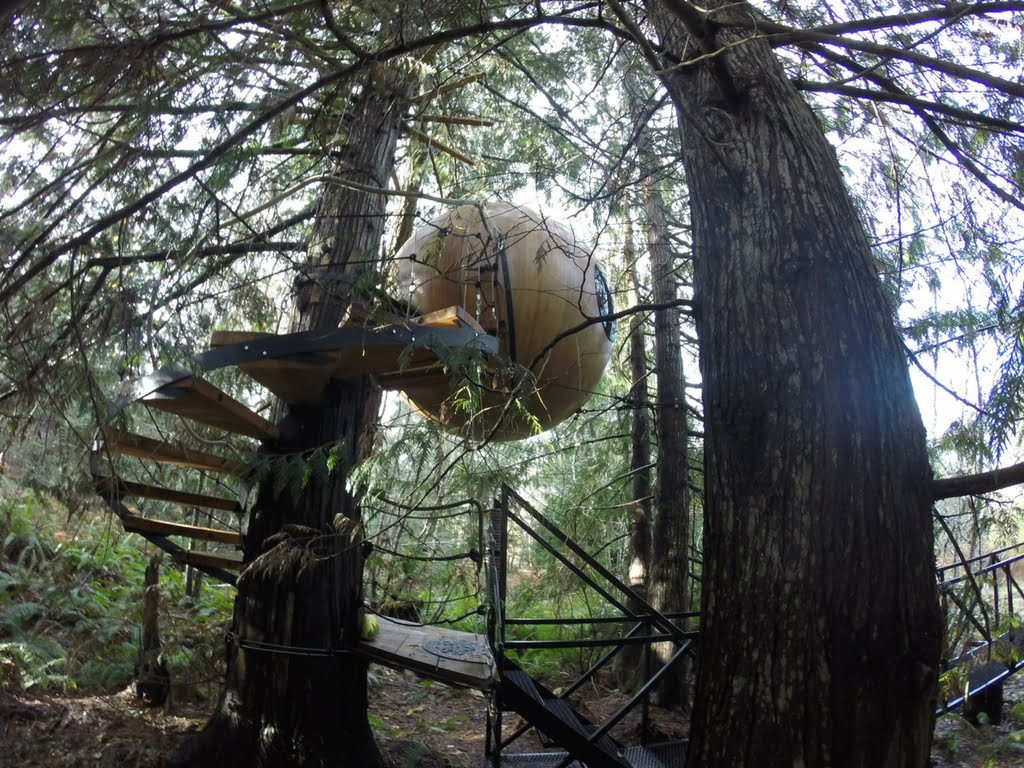 These cool, quirky and truly unique spherical treehouses are set in the coastal rainforest of Vancouver Island, B.C. Free Spirit Spheres offers three tranquil and unique spheres to choose from Eryn, Melody and Luna. If you want to have the full slumber party experience, we would recommend, Eryn. Eryn sleeps up to 3 with a double bed and a single in the loft. The cost is $299 per night (or $349 if there are 3 people).
Travel Tip: Something to keep in mind, there are no bathroom facilities within the spheres. There is a composting toilet outhouse at the base of each sphere, and each sphere has its own private 3-piece bathroom in the bathhouse, located approximately 50 meters from the base of each sphere. There is a min age of 16 yrs to stay in a sphere, also the loft in Eryn has a weight limit of 165 lbs and a requirement of some basic fitness and agility.
Soak Away Your Stresses in Parksville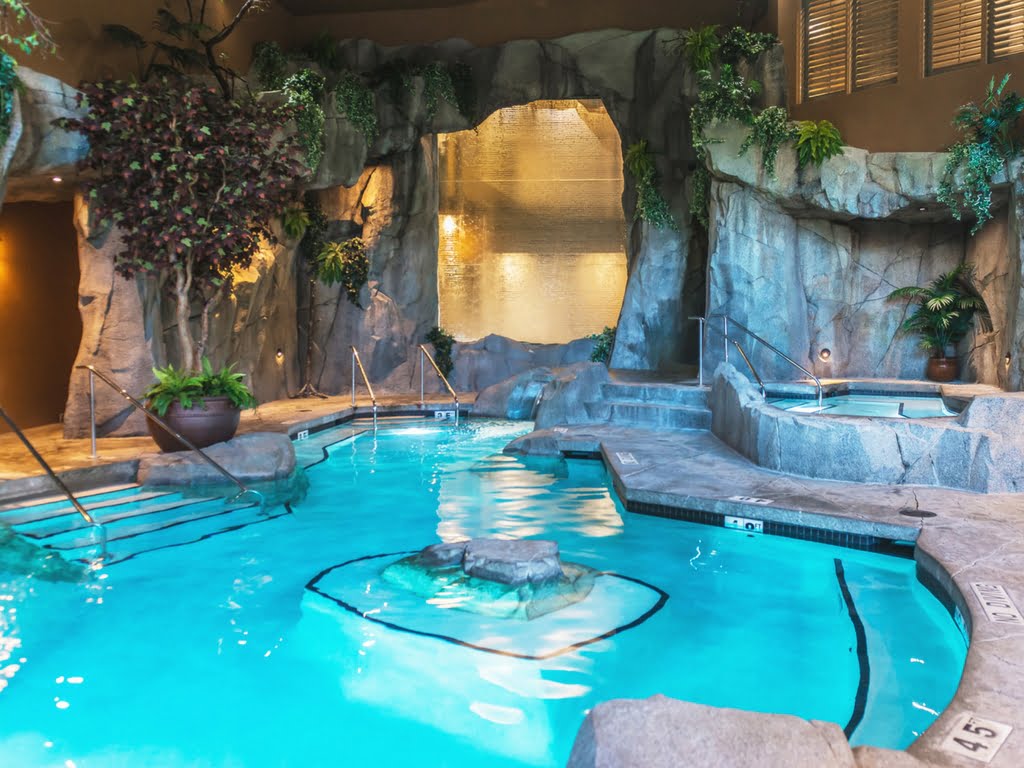 Do you want to get away from it all? Then the Tigh-Na-Mara Seaside Spa Resort may be the place for you. Power down and breathe in the tranquillity of 22 forested acres, 3 kilometres of sandy beach and the warmest ocean swimming in Canada. With a backdrop like that, their "Unplug Package" which includes two or more nights' accommodation and a $100 spa credit per person towards a Grotto Spa treatment, is perfect for your girls weekend getaway BC.
Click here to book your stay at Tigh-Na-Mara Seaside Spa Resort!
Curious about other weekend getaways? See what BC Ferry Vacations has to offer!
There you have it, our top five ideas for throwing a sleepover for a grown-up (and adventurous) girlfriends. Where have you gone for a girl's weekend getaway in BC? We'd love to hear your stories and suggestions! Are you looking for more inspiration for your weekend away with your girlfriends? Check out these adventures!
Is this a sponsored post?: No. We have been asked multiple times for recommendations of the best adventures for a Girls Weekend Getaway BC. So we did the research so we could inspire our followers to head out on some always much-needed time away!
Article Written By: Sasha Myers