Road trip season is OFFICIALLY HERE! Are you looking for some new tips and tricks to help you cram everything you need into the car for your next adventure? Here's how to pack for a road trip in a way to get you on the road FAST!
1. Print off my "Ultimate Camping Checklist"
You can download this checklist by signing up for my newsletter (on the right-hand sidebar), or right-click the picture above and print off that copy!
2. Hunt and Gather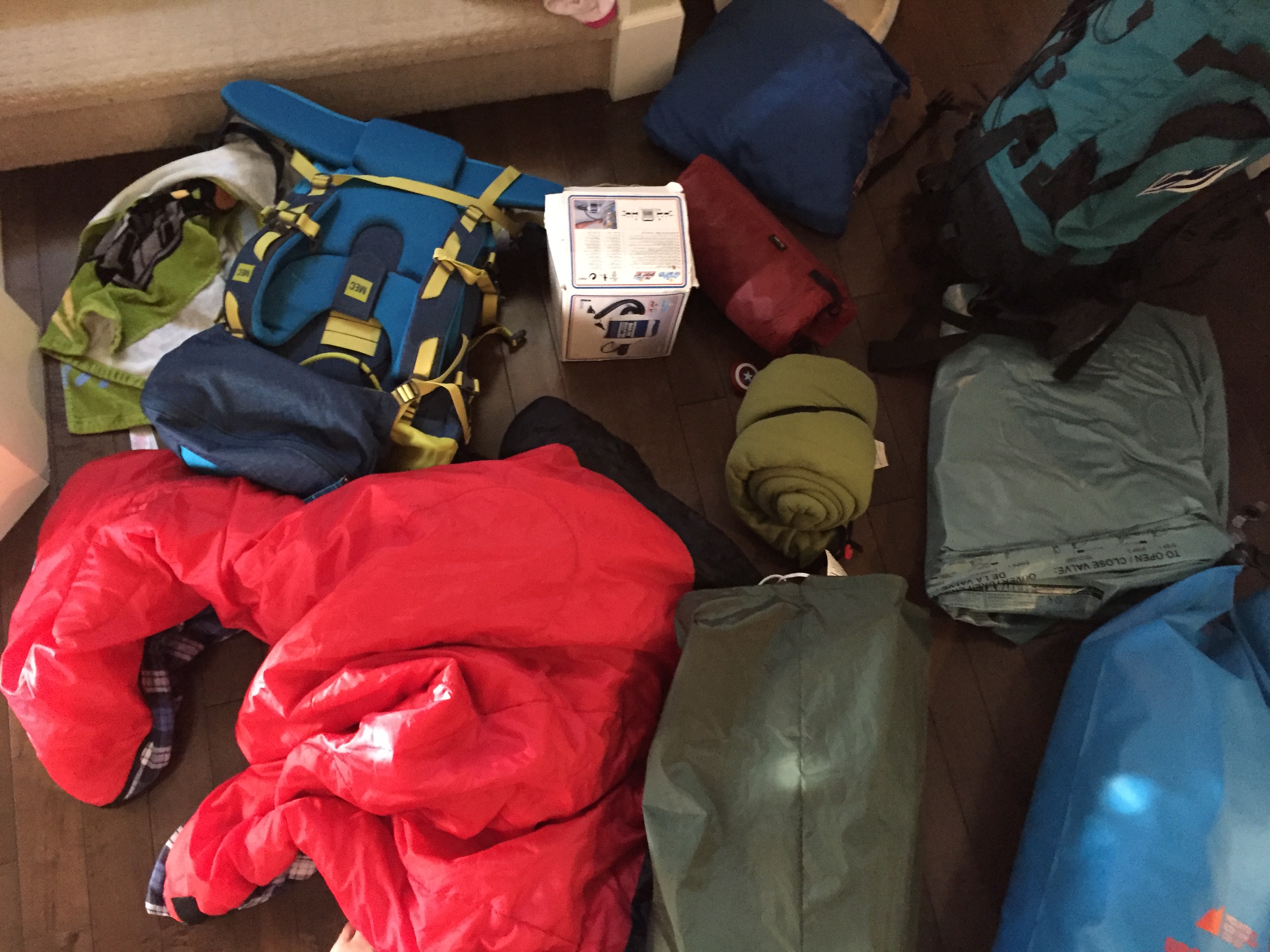 Have your family help you gather things from around the house. Pile them in their groups, shelter, clothing, food, activities, etc.
3. Everyone gets their own bag!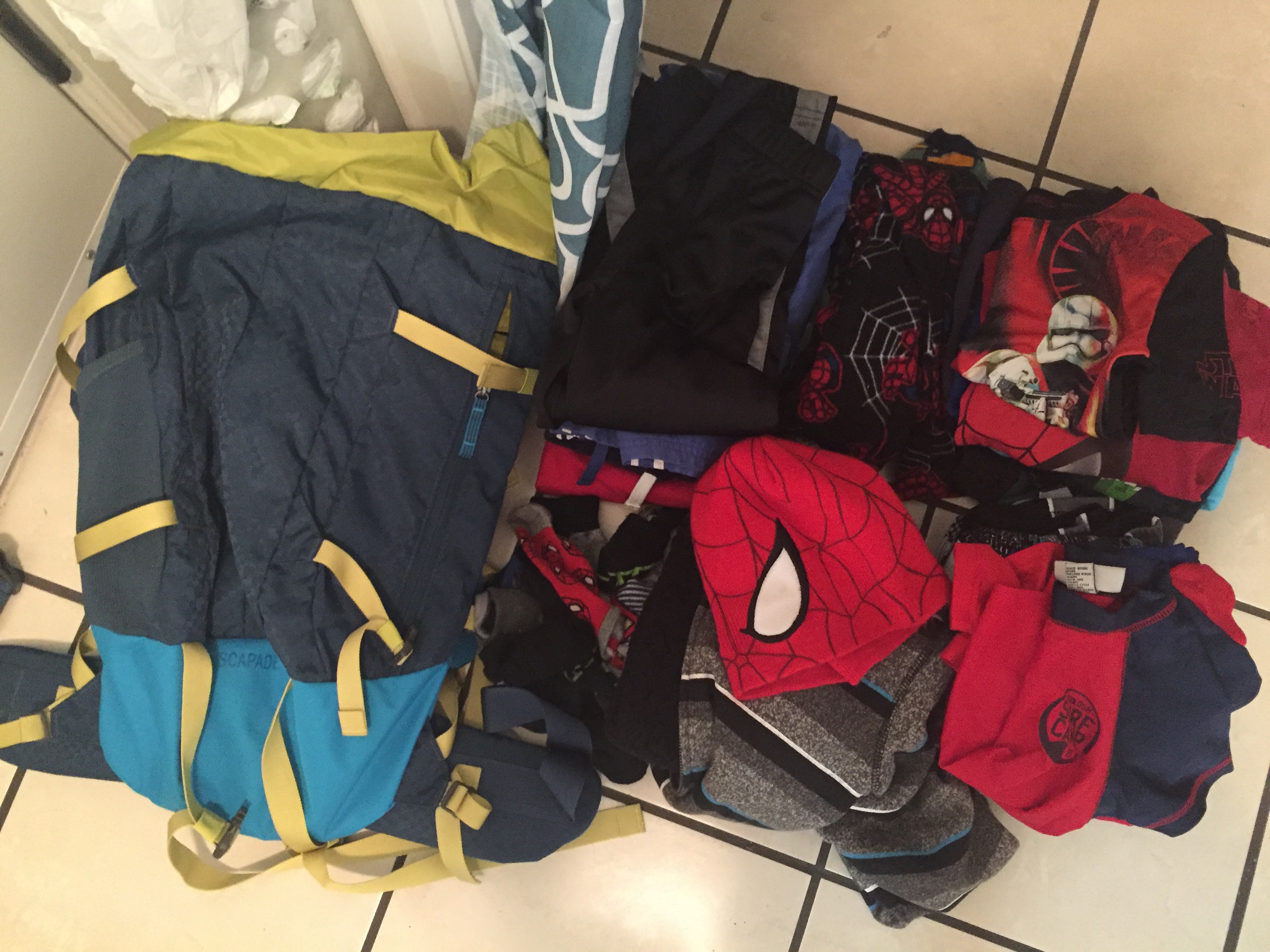 Have the children help you and teach them how to be self-supported. This means that they have everything they need in their own bags that they can carry. This will help them understand the differences between what they want and what they need, what they can carry (it's a great confidence builder) and will help reduce the amount of stuff in your car! Quick tip – Keep the things you need to easily grab on the outside pouches, like rain gear, toques, and flashlights.
4. Be organized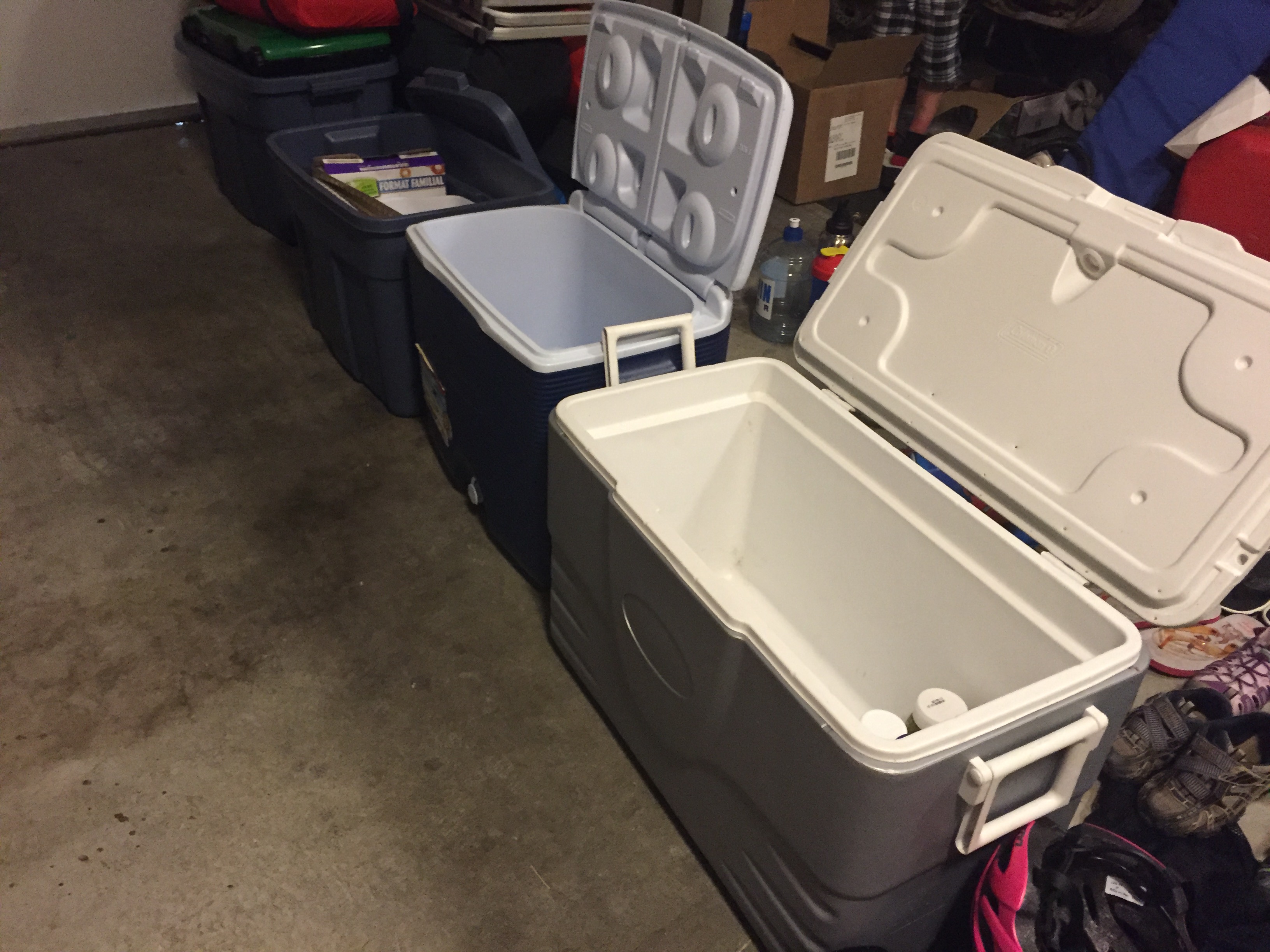 Open up all the bins that you'll be utilizing on your trip and start to organize things into their groups. I LOVE mesh bags for holding everything from utensils to shoes!
5. Stay waterproof
For the essentials that can not wet I highly recommend MEC's Brooks waterproof bags. (No this is not sponsored!) I love how durable their bags are and how they are 100% waterproof! I keep my tent and sleeping bags in these bags so that if they fall out, or get wet during the trip we always have a warm and dry shelter and sleeping bags to come home to!
6.  Pack Activities for the Kids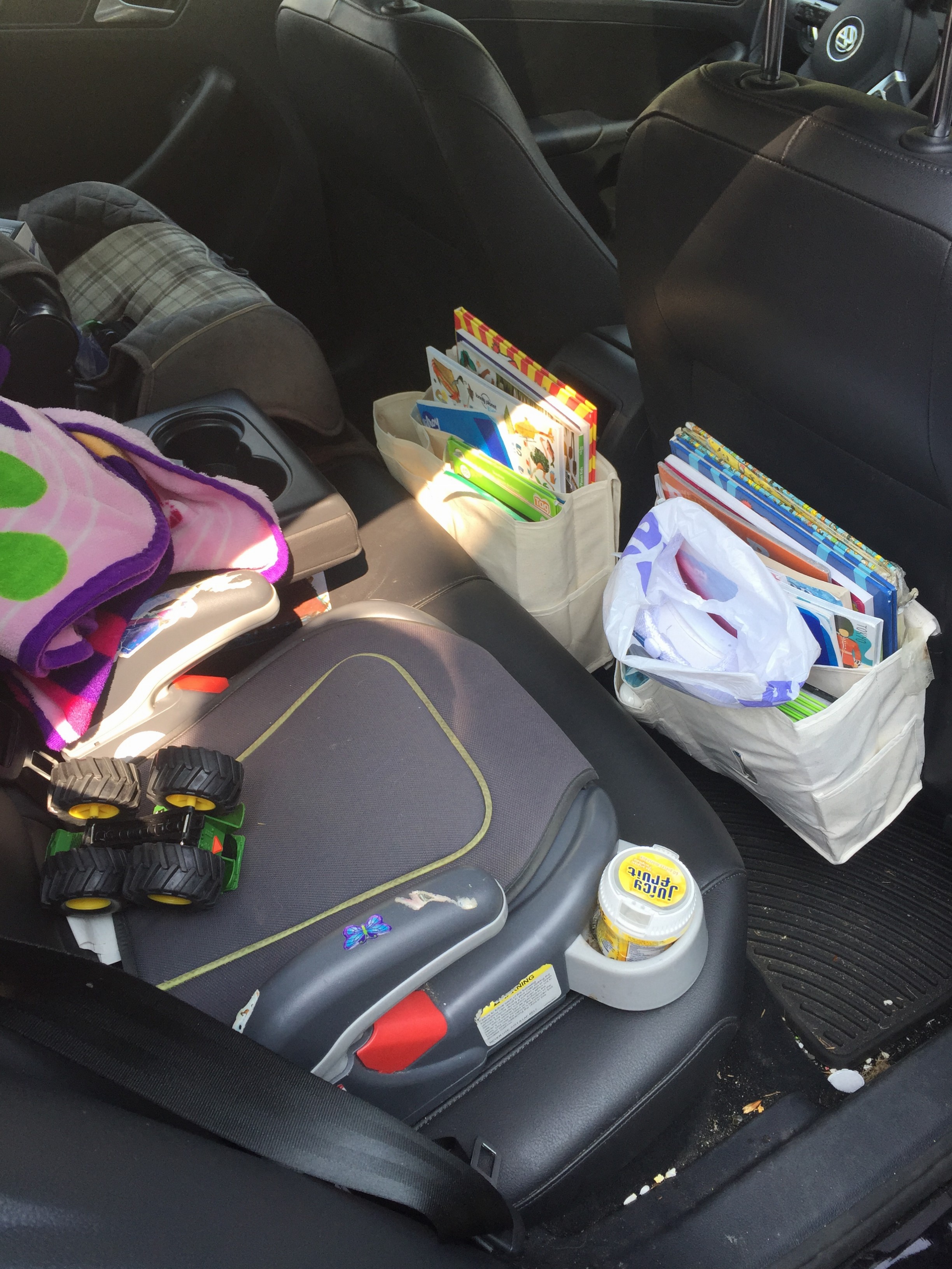 Entertained children are happy children, which makes for a happier road trip! You can include: search and find books, reading books, sticker books, colouring books, a cookie sheet and magnets (great for colouring or for magnet activities), felts, cards, small toys and games, read along books, ipads, sewing and crafts.
7. Have a PRIZE box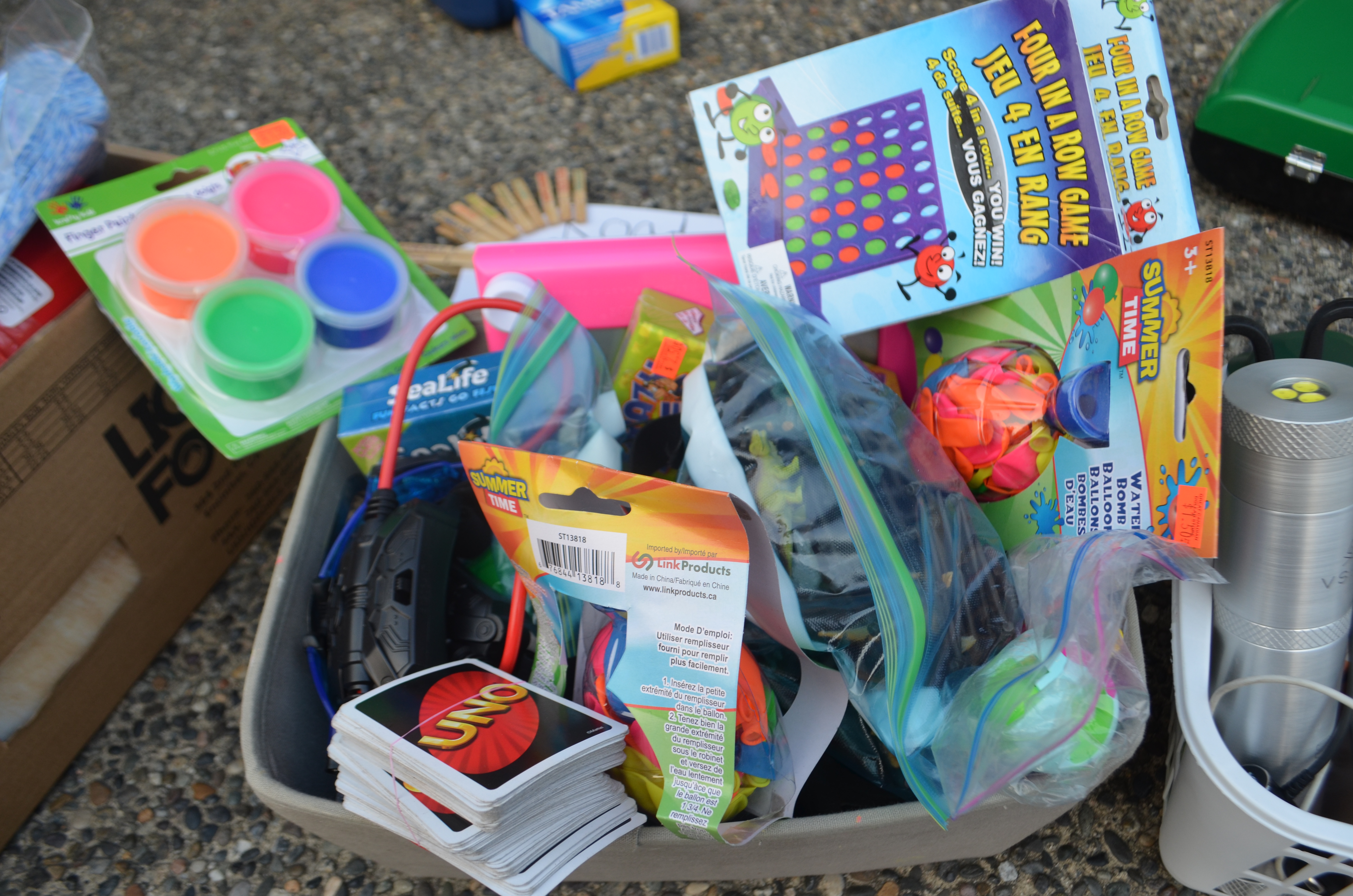 This is the biggest and best advice I can give… Have a prize box. Randomly award your children for good behavior with a small toy or new book to read. Or when things are getting hairy and you need another half hour, tell them they can pick something from the prize box when you arrive. COST SAVING TIP – Keep all of the little items from birthday party goody bags and throw them in the prize box! Or pick up small toys around the house and stash them away for your road trip!
8. Create an "Essentials" Kit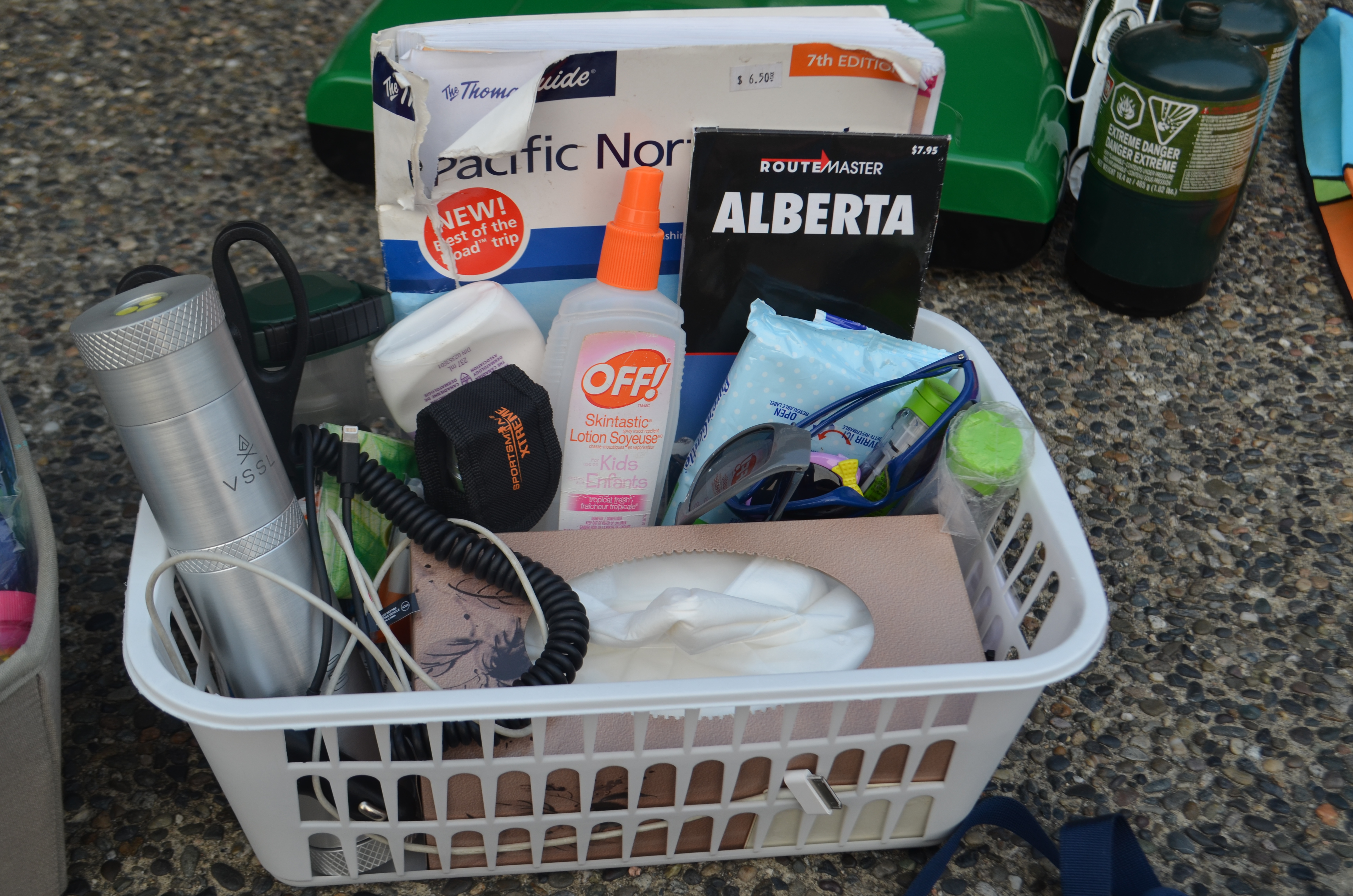 These are things that you need to be able to grab at the reach of a hand. Baby Wipes, Toilet Paper, Hand Sanitizer, sunscreen, bug spray, flashlight, maps… all in one basket that stays at the passengers feet.
9. Stock up on new books
Lonely Planet Kids has a host of amazing books available for road trips! We've enjoyed their adventure series and their latest collection is just as amazing. Whether you're looking for boredom busters that comes with road trip family games, or a road trip journal, or the ultimate travel colouring book, Lonely Planet is THE source for great adventure books!
Now that you know how to pack for a road trip, are you trying to decide where to go? Check out our favourite road trip locations!
Ultimate BC Road Trips For Families
The New 5 Star Camping Experience – Canadian National Parks
Vancouver Island Road Trip
Roadtripin' Through the Canadian Badlands