"There's no one here" my husband said to me. "This would never happen in Vancouver." And he was right… the red sandy beaches went on as far as we could see and the birds far outnumbered the people, a real rare sight for us Vancouverites! I guess with 1100 kilometers of coastline there's more than enough beaches to go around!
PEI National Park is located on the Northern side of PEI. As soon as you arrive you'll see why these coastlines are protected areas, the huge sand dunes and unique ecosystems are sensitive and we need to ensure we don't disturb them. With three different regions of the National Park to discover you should definitely give yourself a few days to explore this national park.
Search Out a Red Chair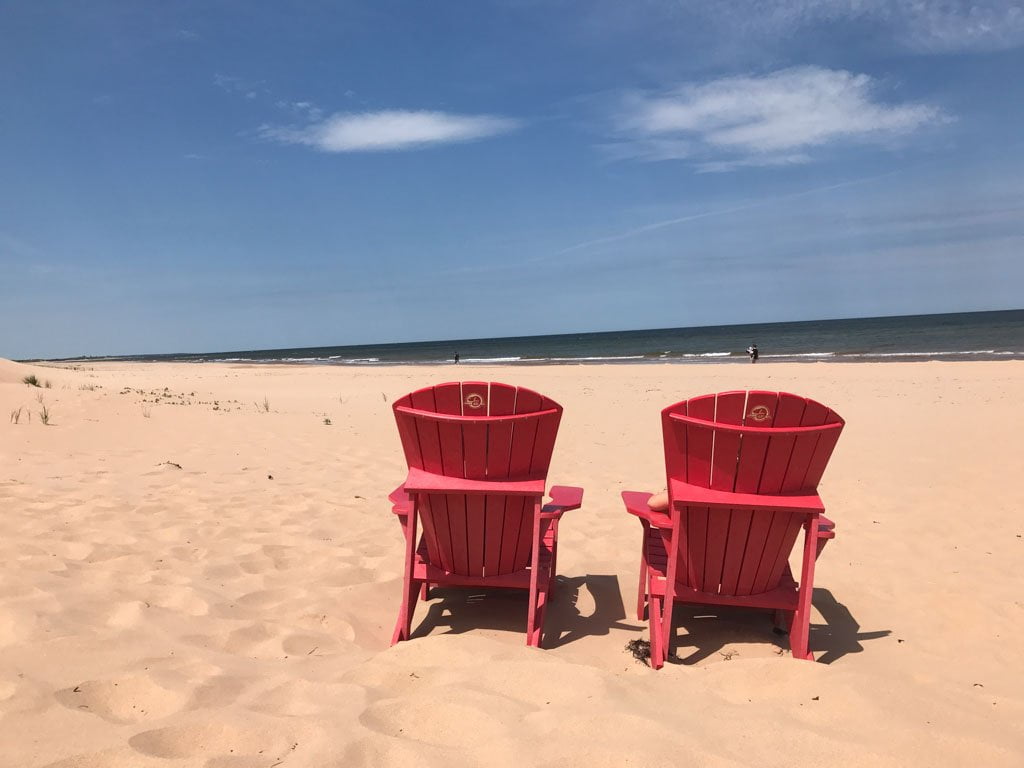 Parks Canada has strategically placed iconic red chairs at Canada's most beautiful viewpoints. PEI National Park hosts their own red chairs, so be sure to seek out some and soak in the amazing views.
Take A Stroll On The Boardwalk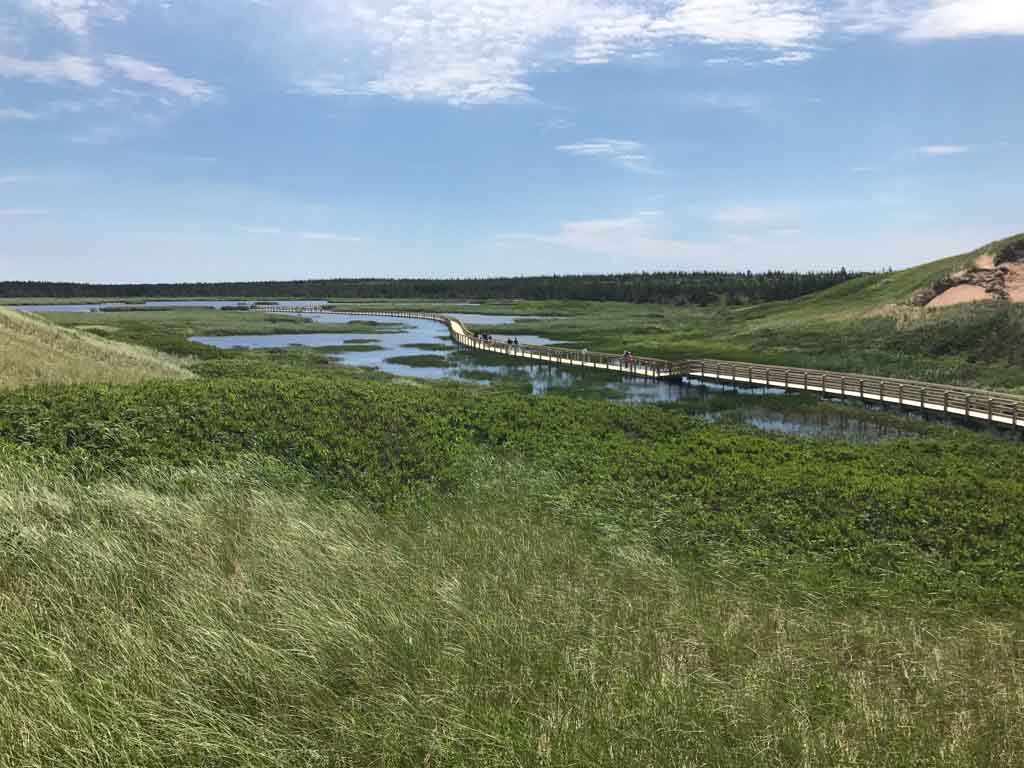 An absolute "must" trail to explore is the Greenwich Dunes Trail. This trail leads you over a new floating walkway and then to the biggest sand dunes in PEI, standing over 20 meters high! This is a really unique way to experience this ecosystem, hands on. There are a variety of lookout points and depending on when you go, there may be a Parks Canada staff member on site doing demonstrations or educational tours.
This is a 4 km loop and you should be prepared to face the weather, so we recommend wearing bug spray, sunscreen, and packing a lunch to enjoy at the beach!
Sand Dunes
The sand dunes are really neat to look at, and most of the beaches in the National Park are surrounded by them. Be sure to take photos from afar, visitors are not allowed on the sand dunes as they are such a sensitive ecosystem that they don't want to get damaged.
Greenwich Interpretation Centre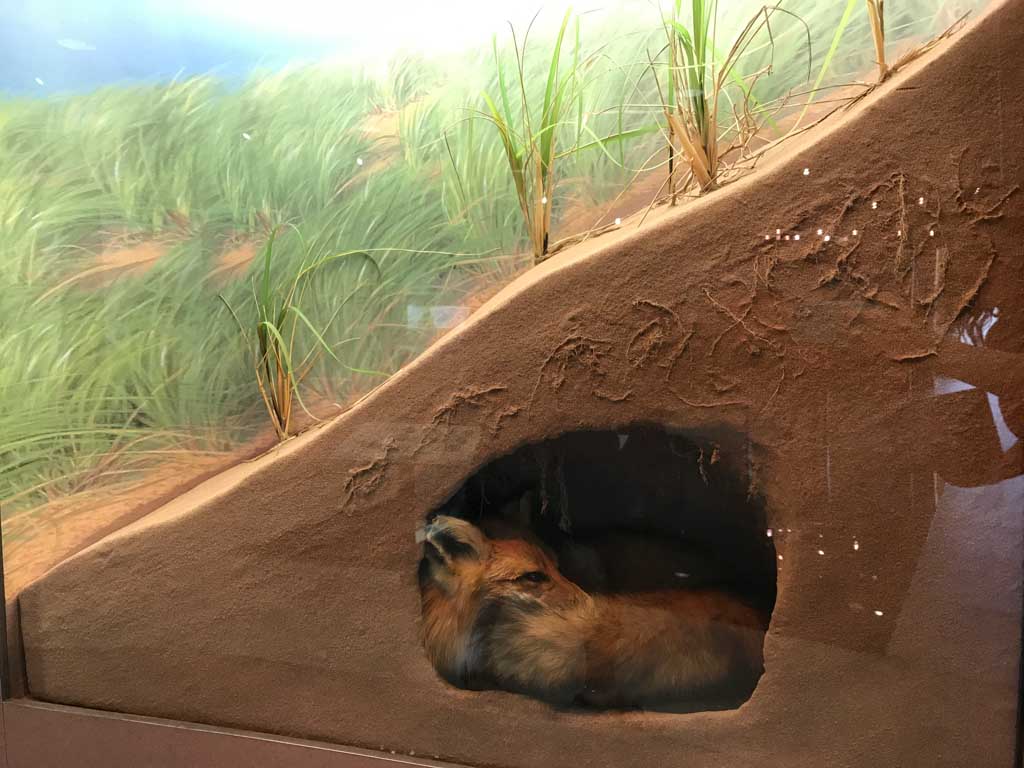 The Interpretation Centre at Greenwich Beach is really worth the stop. With amazing interactive displays, the whole family can learn about the sand dunes and surrounding Eco system, and really get to understand how they all are connected. We loved this display of a fox in her den in a sand dune… we certainly looked at them differently once we went outside (and found ourselves looking for foxes!). This is also a great place to pick up your Xplorers Program booklet and get to work on earning your PEI National Park badge.
Sunset
If you can, I'd highly recommend checking out a sunset on the beach while in PEI. We went down to check it out a few times and each time it was equally amazing!
Play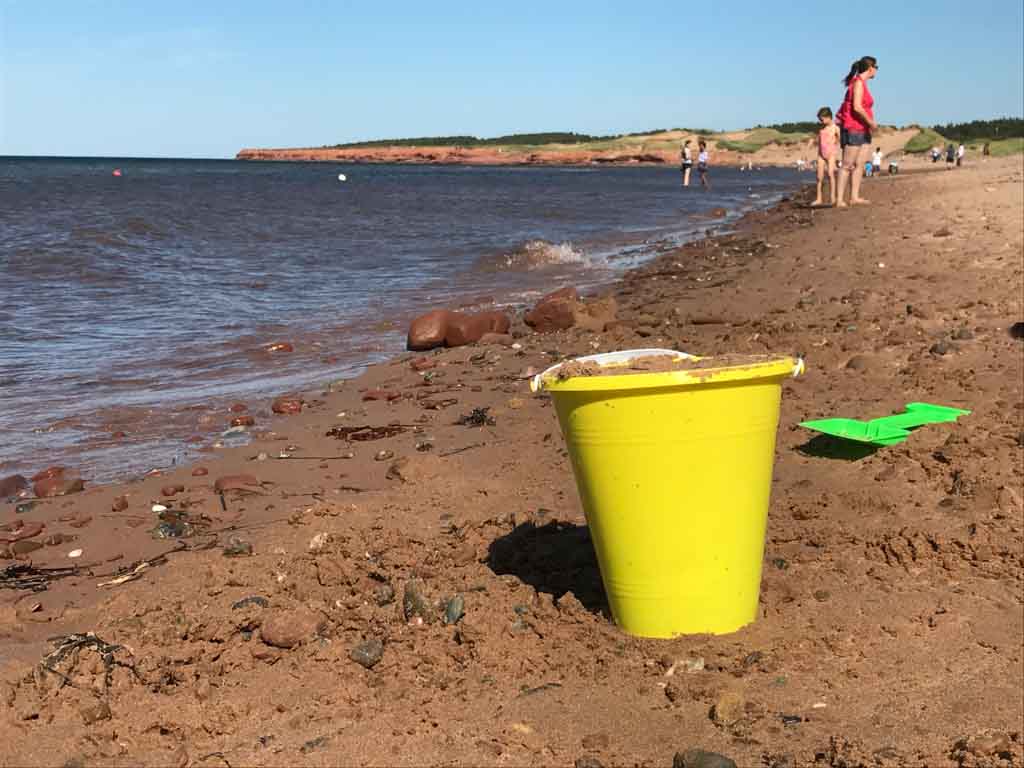 There's a reason that families have been travelling to PEI for vacations for over 100 years… the ability to sit back and play! Whether you're building sand castles, beachcombing, swimming in the salty sea, or spotting jellyfish, these beaches welcome you with open arms! (and we can guarantee, you'll have a hard time leaving!)
Go For a Bike Ride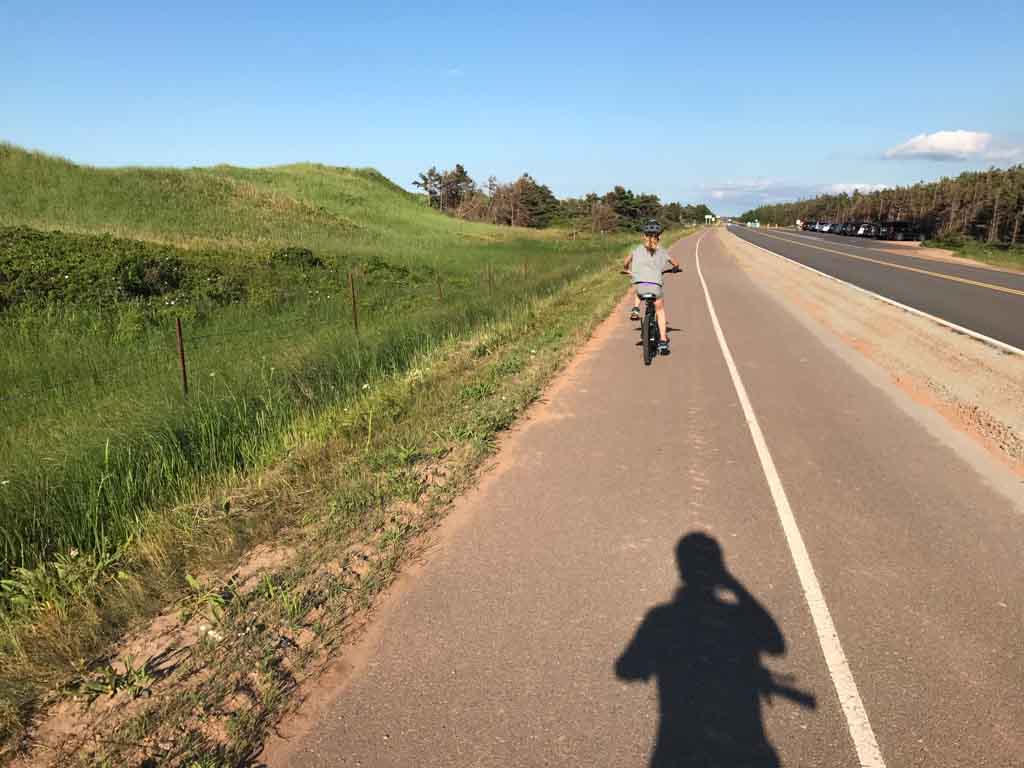 With a ton of dedicated biking trails along the PEI National Park, families can take off and experience the beach in another way. The long, flat terrain makes cycling easy for every member of your family. We rented bikes from where we were staying, Shaw's Hotel, and were able to do a huge one hour loop door to door from our cottage.
Anne of Green Gables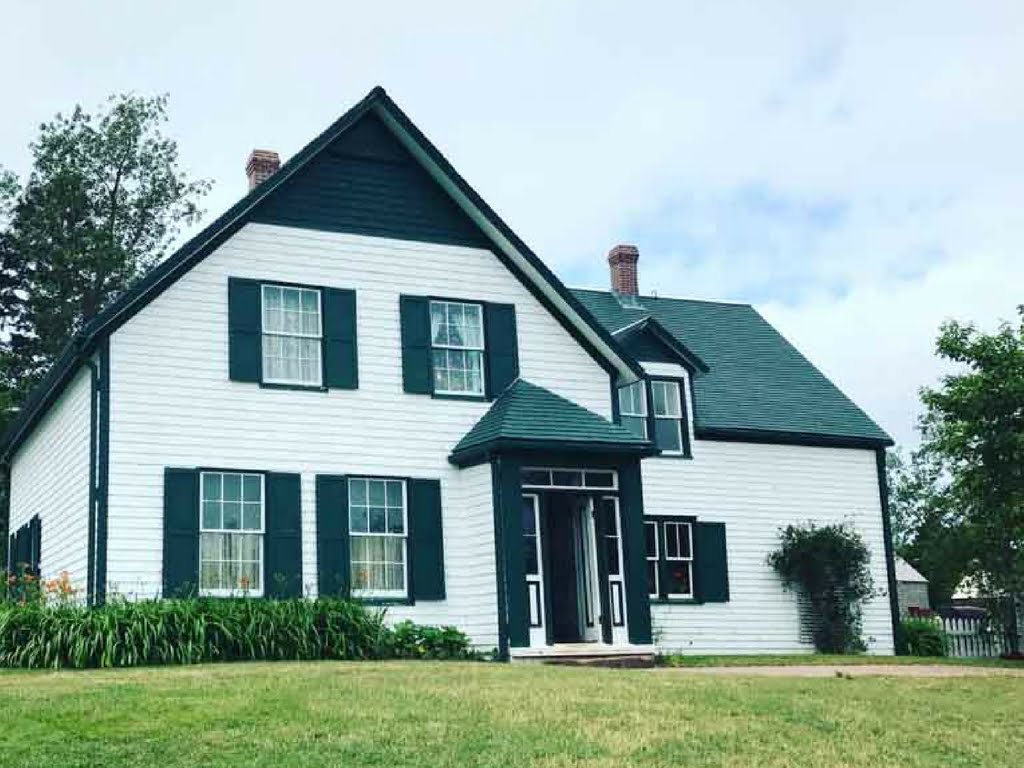 While you're visiting PEI National Park you should also check out some of the National Historic Sites around town. Located minutes from the park is the Anne of Green Gables National Historic Site… one of Canada's biggest attractions!
Visit a Lighthouse
Another historic site worth visiting is a lighthouse. PEI has a lot of them to tour, so they are easy to incorporate into your trip plans! (and most are easily identified on travel maps)
If you go:
We only had 4 days in PEI and wished we had at least a full week there. With so many beaches and family friendly attractions, four days was simply not enough time. PEI may be Canada's smallest province but it sure is action packed and perfect for families!
Give yourself time, at least a week (if not longer!)

Bring layers, the weather changes quickly and you'll want to be ready for sun and wind, all the in same day!

Think outside the big box hotels. Most of the accommodations on the island are small cottages and B&B's. A perfect way to immerse yourself in East Coast living.
Is this a sponsored post?: Yes, however my opinions and reviews are my own.
Read more about our East Coast Adventures here:
Cape Spear National Historic Site
Signal Hill National Historic Site
How to Explore St. John's in One Day
Hunting for Icebergs in Newfoundland
Terra Nova National Park
Gros Morne National Park
All Aboard – Gros Morne Boat Tour! Music, Memories and More!
Butterflies, Bugs and Bees – Hands on Experiences at Newfoundland Insectarium
The Fortress of Louisbourg
Silver Dart Lodge
Cape Breton Highlands National Park
Stepping Back to Simpler Times at Shaw's Hotel
Learning the Lobster Trade with Top Notch Charters
What Brings You to PEI May Not Be What Keeps You There…
East Coast Road Trip Summary