Near the end of our San Jose del Cabo walking tour of the Gallery District, our host, gallery owner Patricia Mendoza, took us to Frank Arnold's gallery. Frank graciously invited us through his stunning front display room and into his studio at the back. Painted canvasses, stacked side by side like a cheese and cracker platter, lined the walls and the ceiling, while sculptures in his signature form rested where they may. A strewn pile of multi-hued used paintbrushes took up a good section of his workbench. Here, behind the beautiful gallery, was where the magic happened.
San Jose del Cabo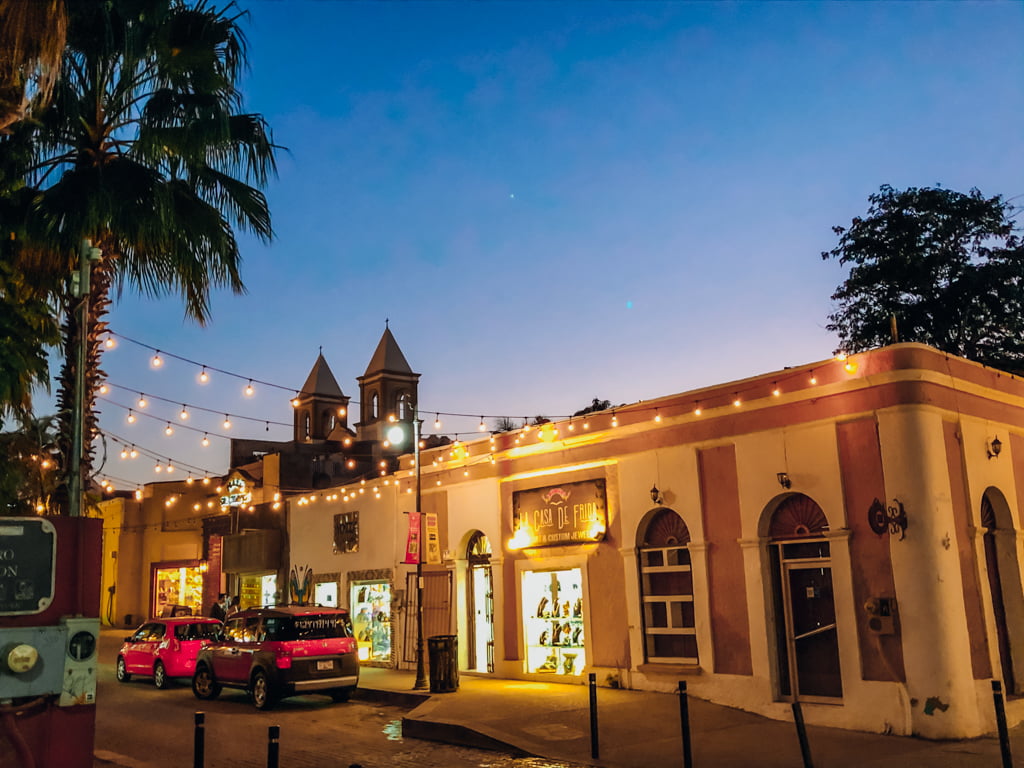 San Jose del Cabo is the elder, laid-back eastern sibling of Cabo San Lucas. Known together as Los Cabos, the twin cities are definitely of the fraternal variety. If Cabo San Lucas is wild, impulsive and extroverted, San Jose del Cabo is reserved, thoughtful and introverted. Know for its rich culture and Gallery District, San Jose del Cabo is a pedestrian-friendly town best explored on foot.
Gallery District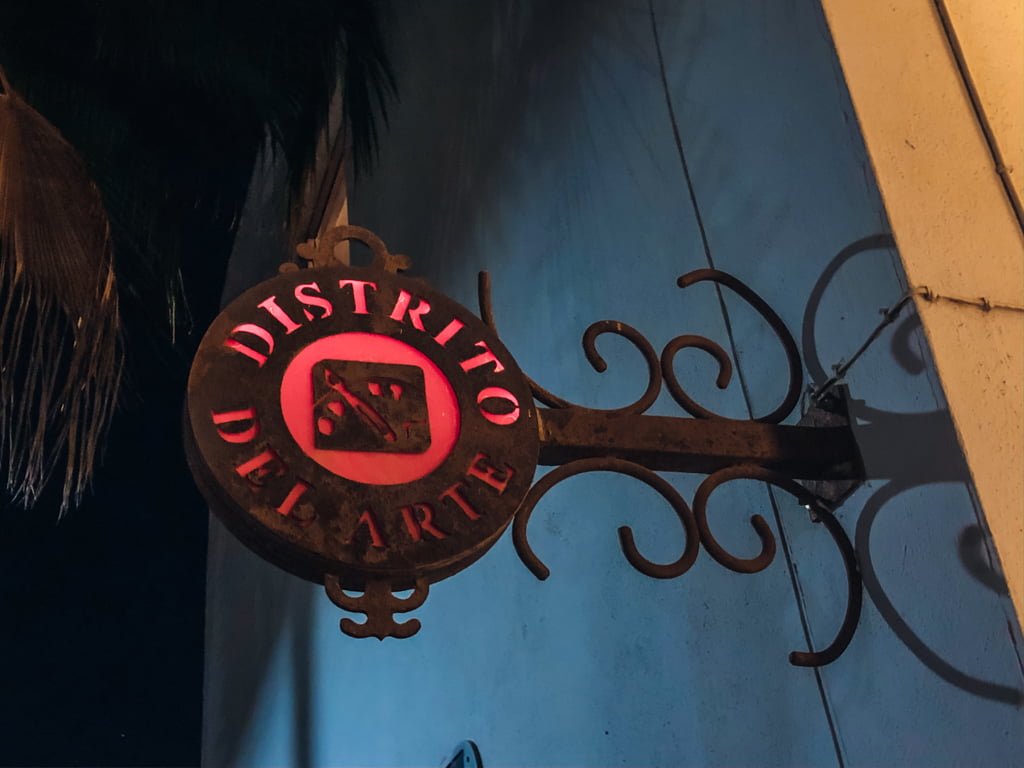 The Gallery District spreads out from the Plaza Mijares, just across Calle Miguel Hidalgo Costilla from the Mision de San Jose del Cabo Anuiti church. This sprawling, open plaza is the heart of the district, and hosts a variety of free evening music, art and dance events. Even on the Tuesday evening we visited, the square was vibrant. Along the surrounding narrow streets lie cafés, bars, shops, and, of course, galleries. According to Patricia, there are over ten serious galleries in the area, and many more casual ones. The San Jose del Cabo Art Walk is a weekly open gallery event, held 5pm to 9pm every Thursday night from November to June.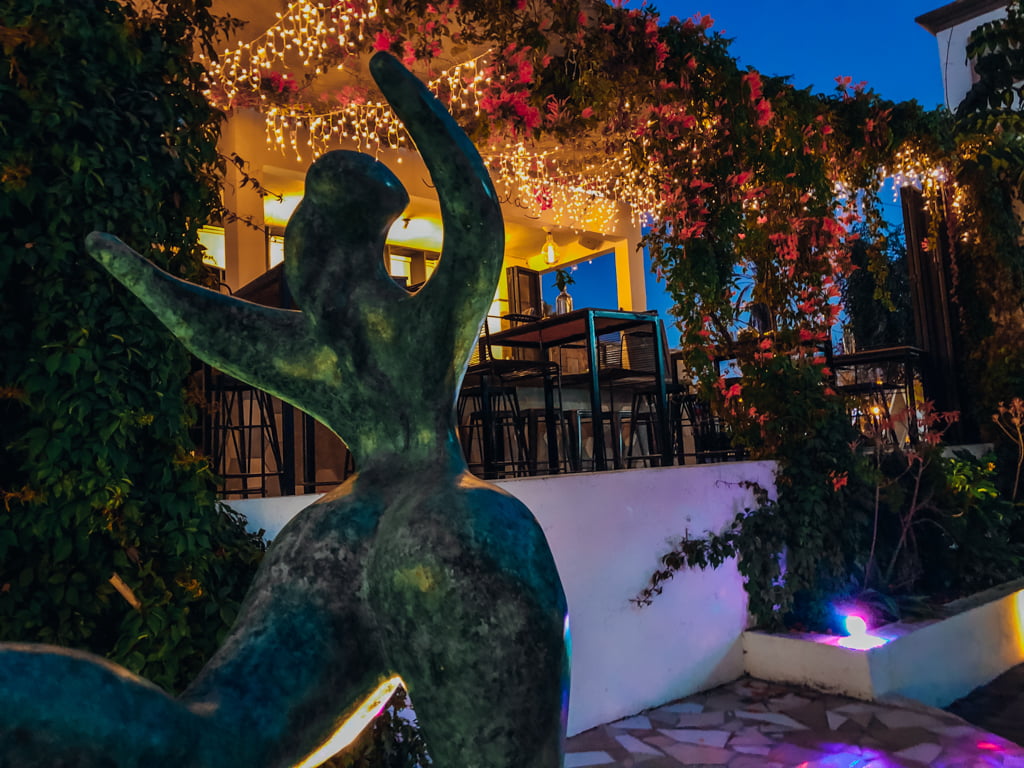 The Gallery District is fantastic to walk through, with little traffic – the main street of Obregon is closed to all vehicles on Thursday nights for the art walks. Want a coffee? Pick a café. An ice-cream? There's a shop on the corner. Need a few souvenirs for back home? Prepare to be overwhelmed with goods, from tacky t-shirts to hand-made local artisan jewellery. Hungry? You are in luck, mi amigo – your only problem will be deciding on a restaurant. All this within a few small blocks, and all interspersed with the creative beauty and energy of the galleries.
Patricia Mendoza Gallery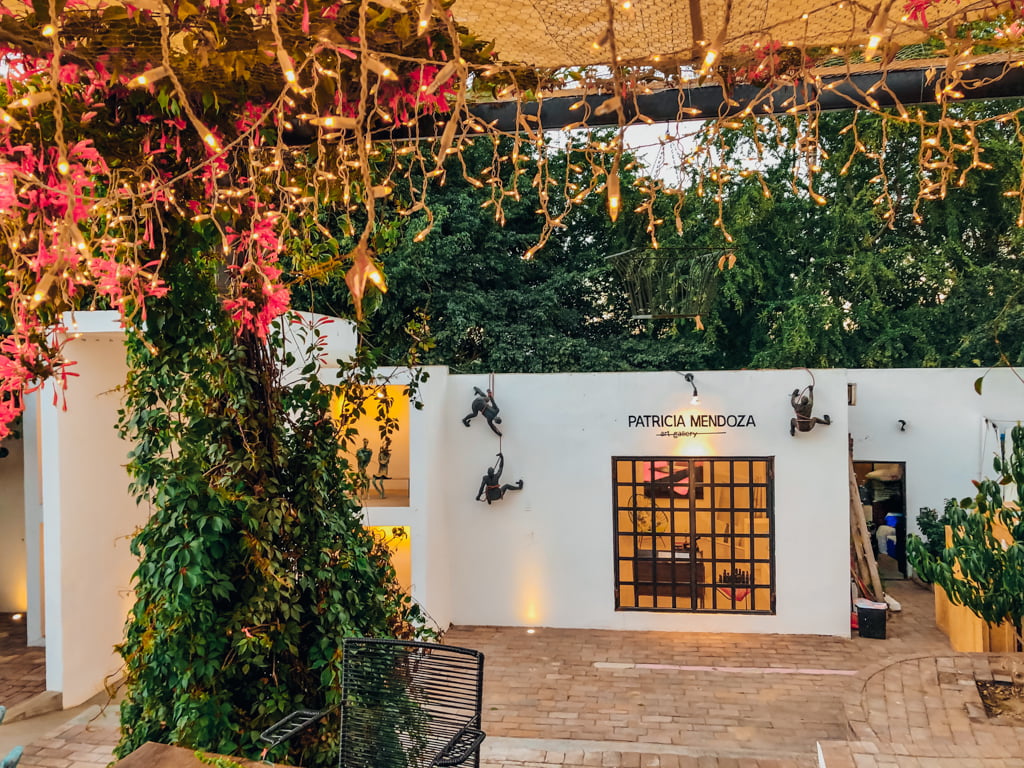 I have to give special mention to our engaging host, Patricia Mendoza, whose gallery, in addition to being the only one with an open-air bar attached, is stunning, both inside and out. As Patricia strolled with us around the District, I began to get a sense of the tightness of the community. It seemed Patricia knew everyone – not just the gallery owners and artists, but many of the folks out and about on the streets. She was present, vibrant, and full of life, traits that echoed so many of the people I met in Los Cabos. I could tell that this was her home.
San Jose del Cabo Walking Tour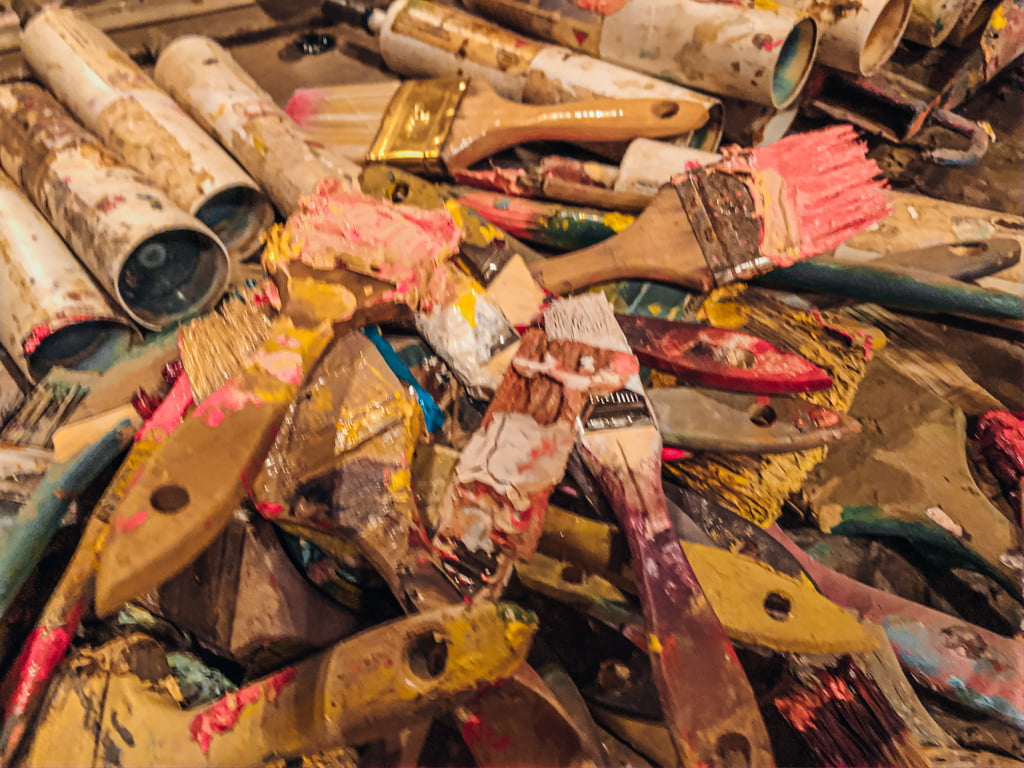 Frank Arnold's gallery was more than a gallery. It was a working art studio – public, polished order in front, and private, creative chaos in back. As I looked at the dried paint clinging to the bristles of the piled paint brushes, I realized that Frank's studio is not unlike the Gallery District itself – a dynamic, welcoming mix of business, creativity, and community in the heart of a working city.
---
Looking for more travel inspiration? Check out these other Los Cabos articles!
Is this a sponsored post?: Yes, while our San Jose del Cabo walking tour was sponsored, our experience and review is our own.