Sunshine Coast Trail
The Sunshine Coast Trail is one of BC's newest hiking trails but it is quickly gaining worldwide recognition. Nestled along the Sunshine Coast, this 180-kilometre trail winds from the ocean up through the backcountry of Powell River, taking hikers on a scenic journey through amazing landscapes.
The trail starts in the North, at Sarah Point and heads all the way south to Saltery Bay, taking hikers along beaches, through old-growth forests and up to mountain tops, with incredible views along the way.
Interested in visiting this BC gem? Here's our top things to consider when planning your trip:
Planning your trip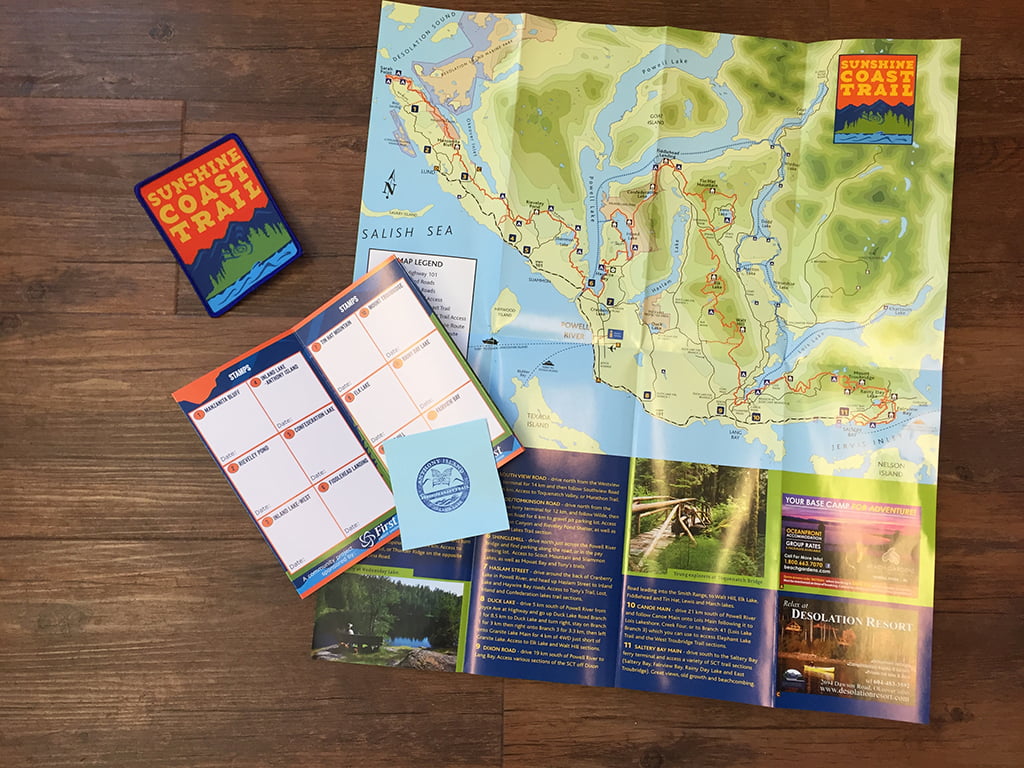 Interested in hiking the trail but not sure where to start? We stopped in to visit the Powell River Tourism Centre where we were welcomed by staff who shared a wealth of information. They told us about the best places to hike with small children, easy access points, as well as the SCT passport. I'd definitely recommend touching base with them BEFORE you start your hike as they will be able to tell you about hut closures, trail changes, and any other critical information you may need for your journey.
Hut to Hut Hiking
The Sunshine Coast Trail has 13 huts along the span of the trail. Hikers can enjoy not having to set up their tent and can meet fellow hikers while staying in these huts. Amenities at each hut vary but can include fire pits, pit toilets, picnic tables, insulated sleeping accommodations, and more. However, there are no reservation systems in place for the huts, so it's important to be self contained and prepared in case you need to set up your own tent for the night.
When to go
The Sunshine Coast Trail is open year round with most visitors choosing to visit in the warmer months. To date, the huts have never maximum capacity and there's always been room for everyone who's hiked in. Compared to metropolitan areas, the trail sees a lot less traffic, especially as this hike is still somewhat unknown and is still gaining in popularity and visits.
What to expect
This trail was built with families in mind and therefore is not an overly technical trail for hikers. However, it is still challenging, with some steep inclines and some longer distances, so families need to be plan accordingly for their trip. Our family, for example, would only go for day hikes, and plan carefully for a 1 – 2 overnight adventure, with the goal of hiking approximately 8 km per day.
Know the physical capacity of your team, as well as their patience level and endurance (both mental and physical) and plan your schedule accordingly. Be sure to bring child-friendly food and treats for those more challenging times! Doing so will ensure a more enjoyable trip for everyone.
What to bring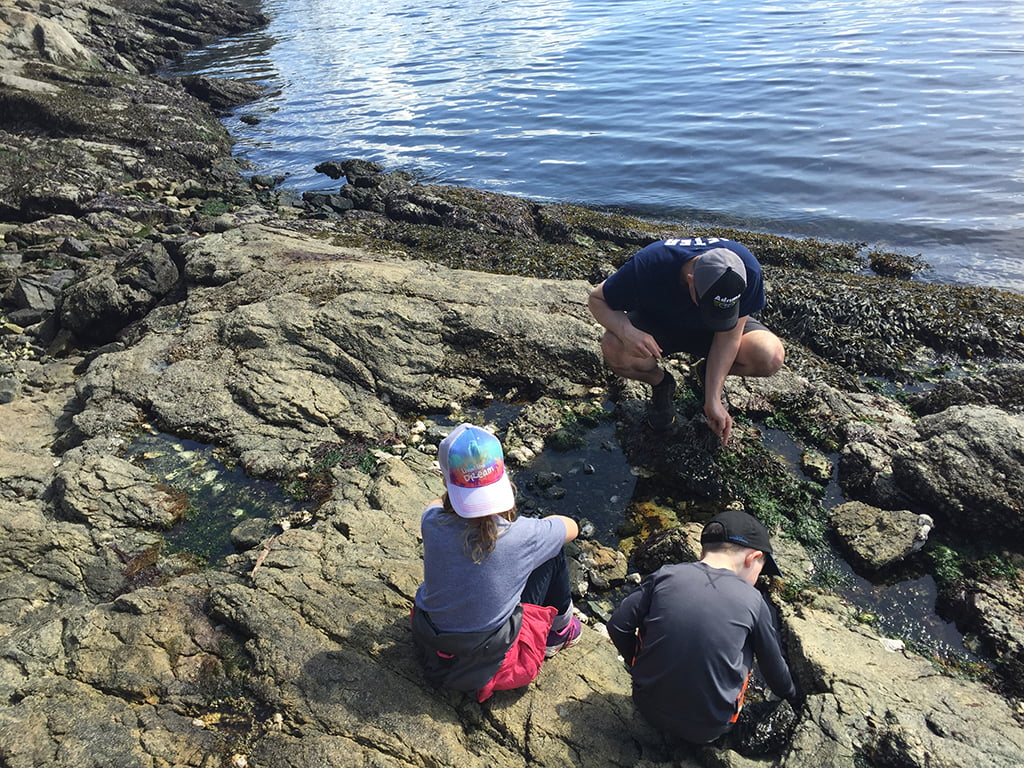 Ultimately the trail is a backcountry experience and hikers should be properly prepared and experienced with backcountry explorations. Here is a great guide on what to bring on your Sunshine Coast trip: http://sunshinecoast-trail.com/plan-your-hike/what-to-bring/
Trail Access
One of the best elements about the trail is that you can hike it for a day, a weekend, or complete the whole ten-day trip! There are over 24 access points off of highway 101, so you can choose the route, and the timeline that works for you!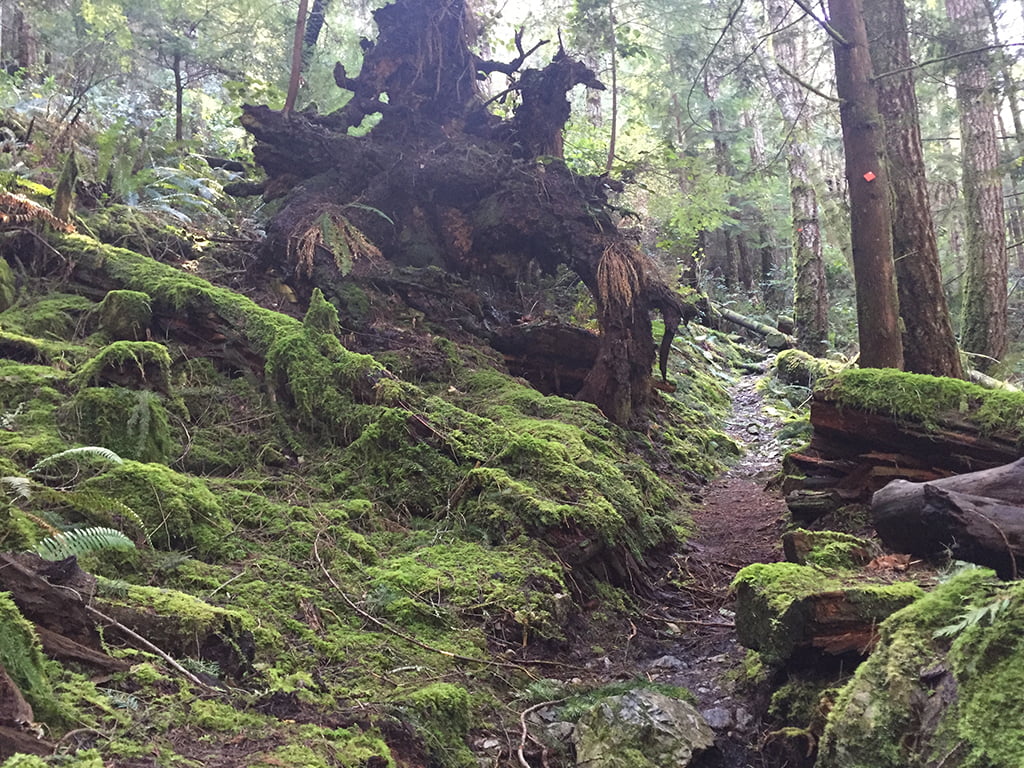 We are so excited to share this amazing trail with you and hope that you get a chance to experience it yourself. Feel free to send us any questions you have as we'd be happy to share our experience to help you plan your trip! To learn more visit: sunshinecoast–trail.com/