Los Cabos is a playground for sunseekers, nature lovers, and tourists in general – but are there things to do in Cabo with kids? Absolutely! From once-in-a-lifetime outdoor adventures to cultural experiences to just laying by the pool, Los Cabos is a sun destination your whole family can enjoy. Here are some amazing activities and information for your time in beautiful Los Cabos.
Los Cabos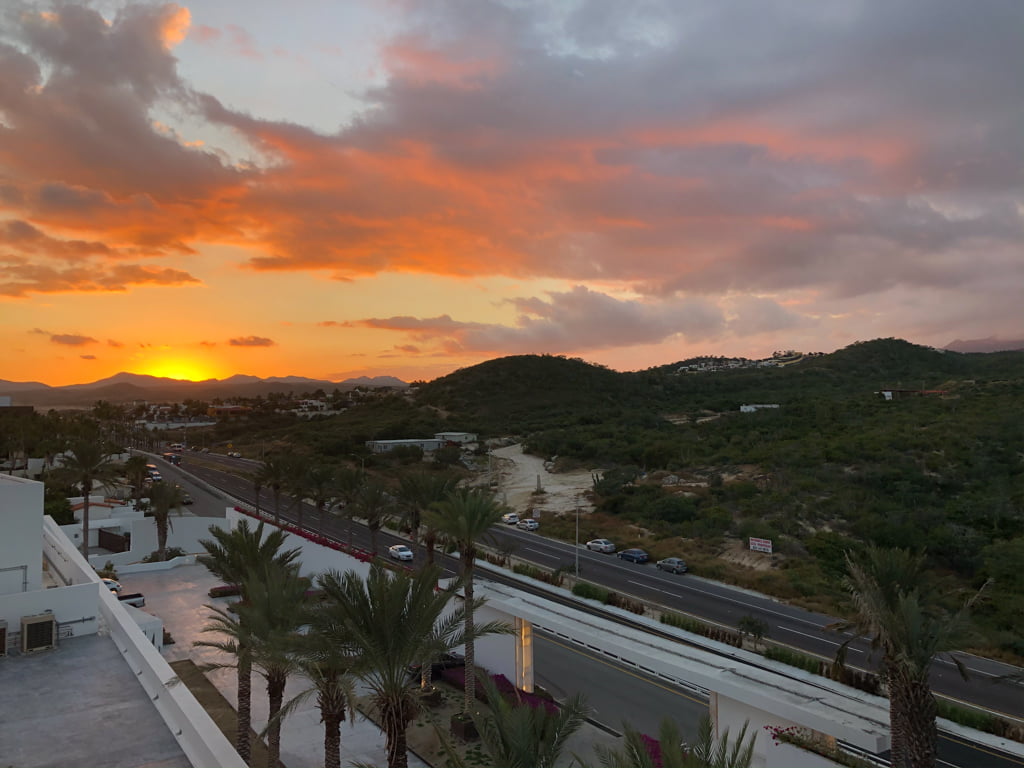 Los Cabos lies at the southern tip of the Baja Peninsula, a 4-hour flight from Vancouver, on the west coast of Mexico. Composed of the cities of Cabo San Lucas and San Jose del Cabo, Los Cabos is a region, rather than a specific place. Protected by the Baja Peninsula and mixing with nutrient-rich waters from the Pacific Ocean, the Sea of Cortez hosts an astonishing variety of marine life, prompting Jacques Cousteau to refer to it as "the world's aquarium".
Combined with rich local culture, a perfect Mediterranean climate, and its close proximity to western Canada, Los Cabos may be the perfect winter retreat. If you are in search of a sunny place to chill poolside, Los Cabos is your ticket. If you want adventure, a marine playground is at your door. Amazing food? Si. Culture? You bet. Read on to learn more about some of the experiences and places that make Los Cabos uniquely suited for your next family winter getaway.
Where to Stay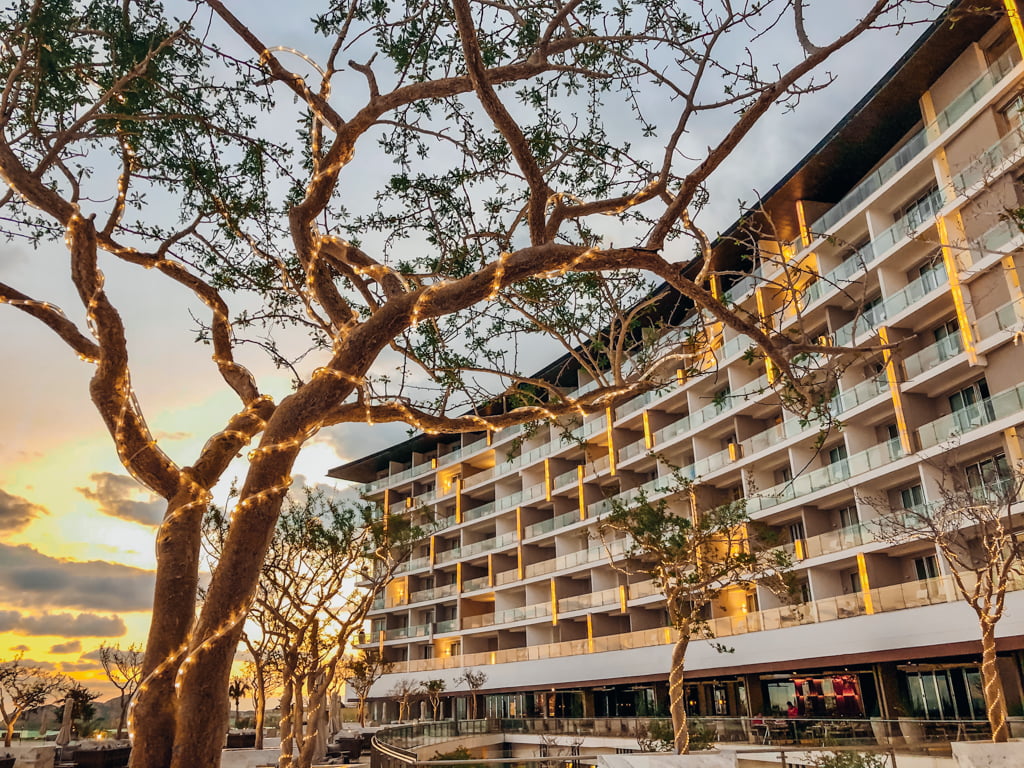 Long known as a tourist area, Los Cabos is mature in its services and amenities, and offers a huge range of hotels, resorts, and condos for accommodation. The area is divided into three main areas for accommodations – Cabo San Lucas, San Jose del Cabo, and the tourist strip between them. Cabo San Lucas is a bustling town with plenty of night life. I have to mention Los Tres Gallos restaurant, where I enjoyed a full Mexican eating experience – complete with serenade! The hotels along the Cabo San Lucas shoreline are at the centre of the action. Close to the famous Arch of Cabo San Lucas, this area offers predominately smaller properties, often with kitchenettes. It also offers swimmable beaches, a rarity in the heavy-surf region of Los Cabos.
Twenty minutes east lies San Jose del Cabo, a quieter, more laid-back town. Here, a wide mix of all-inclusive resorts, hotels and condos are available for all tastes and budgets.
Larger all-inclusive resorts for families and adults alike populate the tourist strip. I stayed at Le Blanc Spa Resort, a luxury adult only all-inclusive resort that set a new standard of all-inclusive for me that will be hard to match in my future travels.
San Jose del Cabo & Los Tamarindos Daytrip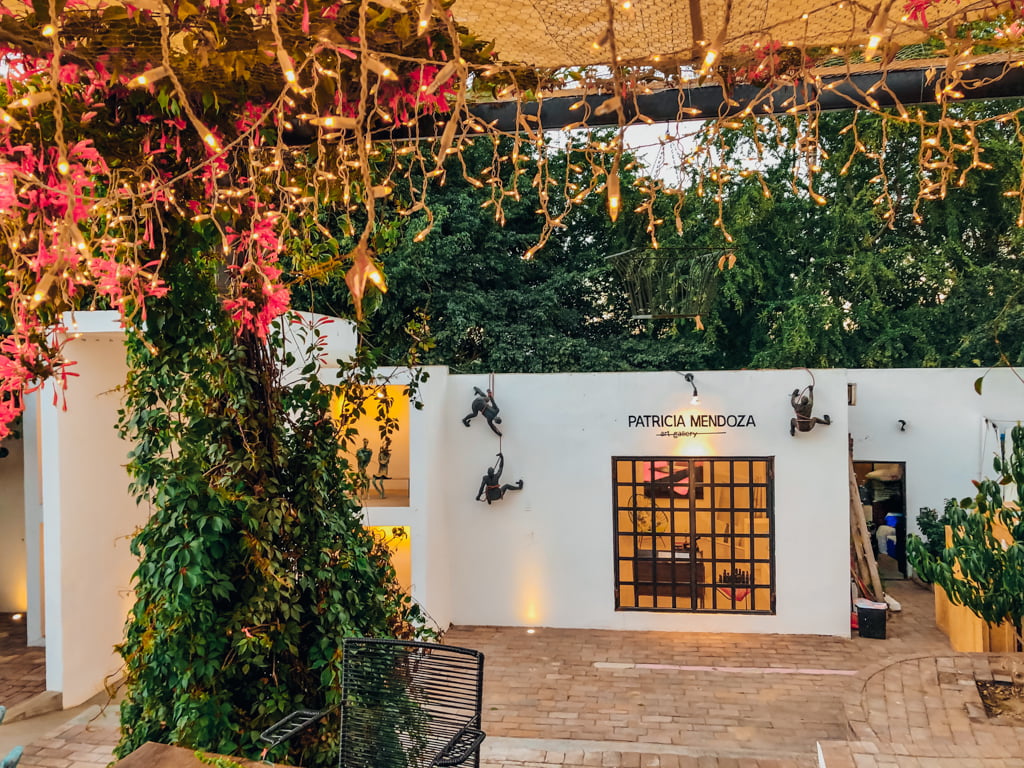 San Jose del Cabo is the more cultured, refined sibling to Cabo San Lucas. Known for its arts scene, the pedestrian-friendly Gallery District is the heart of old town, and the cultural heart of the city. Walking the district streets and visiting the galleries is a fantastic way to spend an evening in Los Cabos.
For a perfect day, sign up for a cooking lesson at Huerta Los Tamarindos, a farm-table restaurant just a 10-minute drive from San Jose del Cabo. Here, you and the entire family can pick fresh herbs and vegetables, learn to prepare a handful of traditional Mexican dishes, then sit down to enjoy your creations in a beautiful setting before heading to the Gallery District.
Todos Santos & Jazamango Daytrip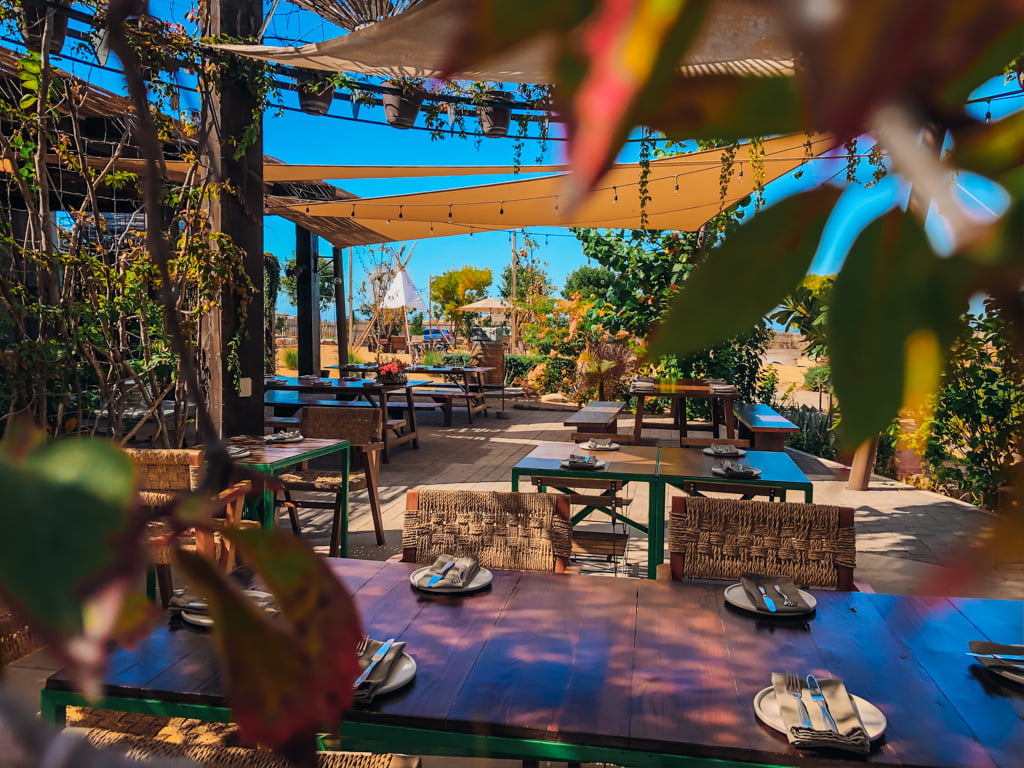 An hour north of Cabo San Lucas, the quirky, friendly town of Todos Santos lies nestled into the hills above the Pacific. This small town boasts a fascinating mixture of ex-pats, artists, and artisans – along with the tourists, of course. Todos Santos was my favourite town in Los Cabos, I think because it is symbolic of the region as a whole. The interesting mix of old and new, trendy and tacky, locals and ex-pats gives a sense of a community that is stronger for its diversity.
Searching the streets for the many murals and wall art pieces is best combined with lunch at Jazamango, another local farm-to-table restaurant. Jazamango was hands down the culinary highlight of my trip. Think ultra-fresh Mexican cuisine presented with rustic, beautiful simplicity. Delicioso!
La Paz – Snorkeling with Whale Sharks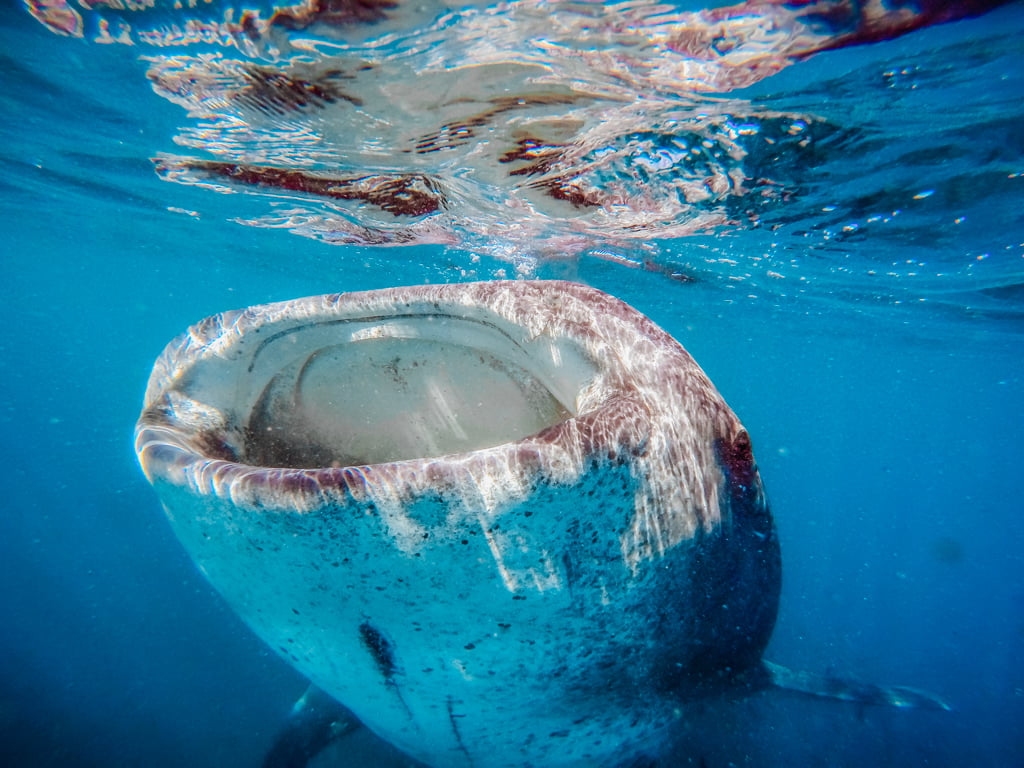 The port city of La Paz is the largest in southern Baja, and the gateway to the Sea of Cortez. Located two hours north of Cabo San Lucas, the La Paz area is an ocean lover's paradise. La Paz is perhaps best known for not one, but two amazing wild habitat marine experiences: swimming with sea lions at Isla Espiritu Santo and swimming with whale sharks in La Paz Bay. I did the latter, and I will remember it for the rest of my life – it was, quite simply, the most awe-inspiring animal interaction I have ever experienced.
It might sound terrifying to voluntarily get into the open ocean with a creature than can grow in excess of 45 feet in length, and to be honest, it is. But the fear soon passes and you are left with wonder. To learn all about it, and if it is right for you and your family, read my full article here. If you are in the Los Cabos region, I strongly encourage you to consider this once in a lifetime experience.
Sustainability in Los Cabos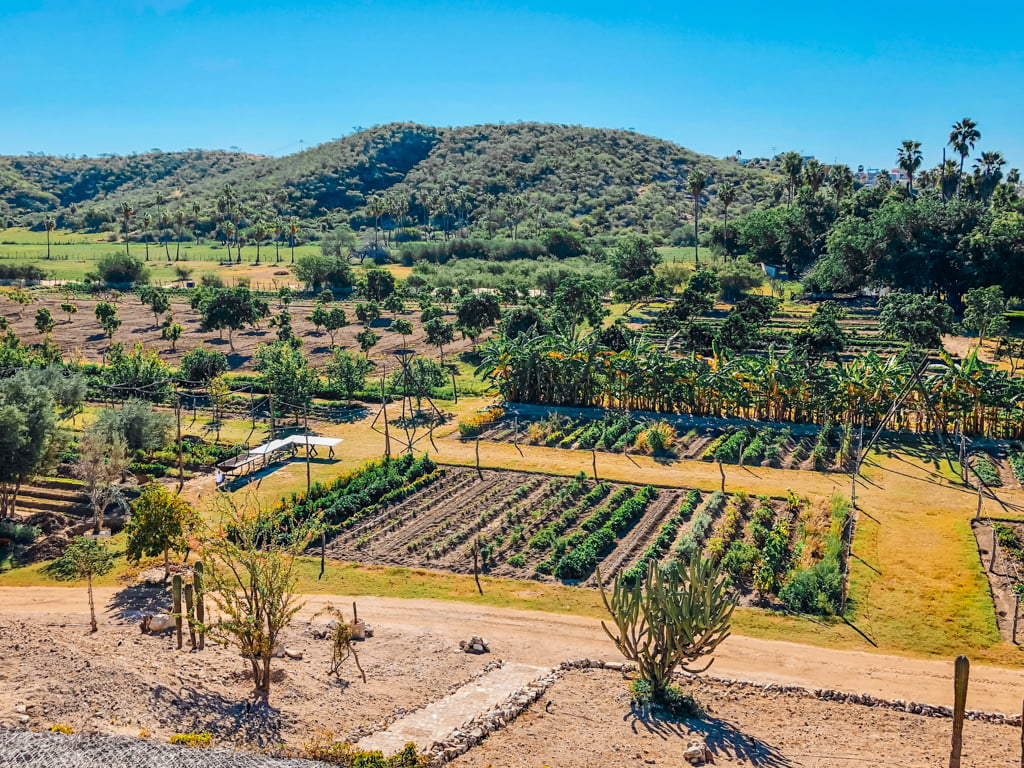 Sustainability in travel is a growing concern throughout the industry, and rightly so. I won't dive into the Pandora's Box of issues that present themselves when trying to reconcile travel with sustainability. There are no easy answers when people's livelihoods and the environment are at stake. But we can all make better choices, and we can choose destinations that make better choices.
I was impressed with the focus on sustainability in Los Cabos. As soon as I stepped off the airplane, I was handed a sheet explaining how I could contribute to local conservation initiatives. From organic farming to avocado pit straws to strict wildlife regulations, everywhere I went there was an aspect of sustainability or conservation. Los Cabos is dependent on tourists, who come, in large part, for its natural beauty and marine biodiversity. It is clear that the people of Los Cabos know this, and are striving to protect it as best they can.
Things to do in Cabo with Kids – or Not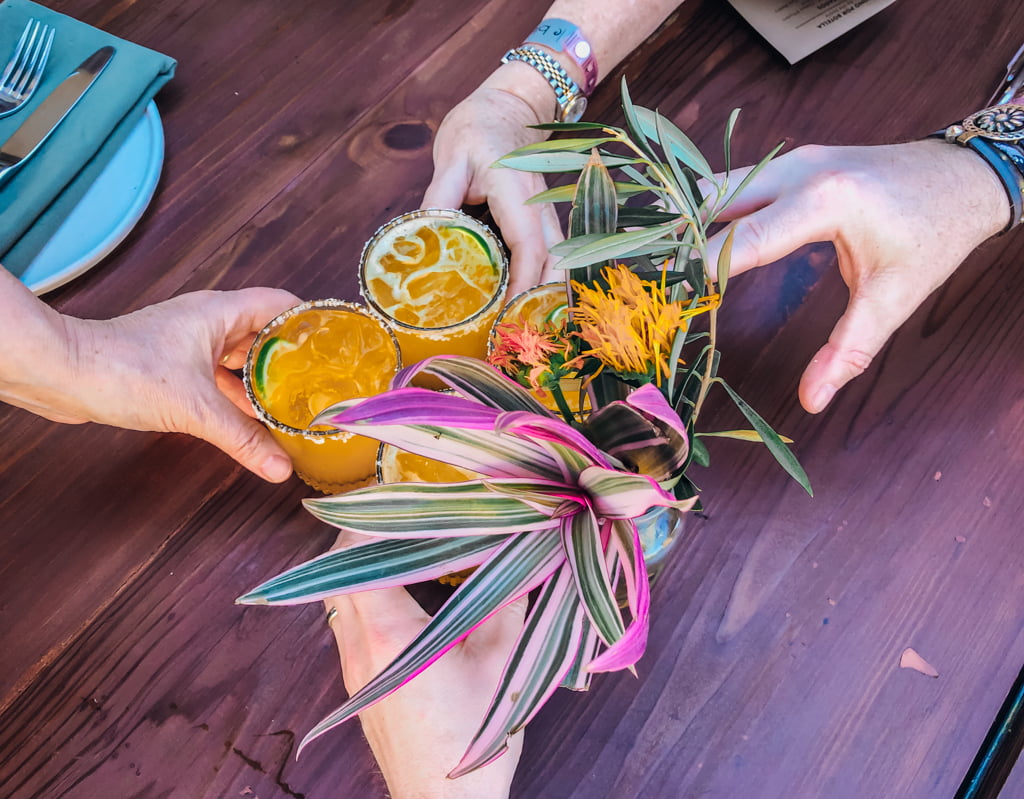 Full disclosure – I didn't bring my kids on this trip, though I did my best to look at everything through a family lens. My kids were both mad at me for leaving them behind – we have been to Mexico with them on two other trips, and they remember them fondly.
With its amazing marine environment, Mediterranean climate, close proximity to western Canada, and variety of activities, Los Cabos may be the perfect place for your next family vacation – or not. I say this tongue in cheek, because it really is a great place for a family vacation (I would bring my family in a heartbeat), but it is also a great place for adults. For an anniversary or romantic getaway, Los Cabos is about as good as it gets.
So, head to Los Cabos, and bring your kids (or not). Either way, you are bound for a unique adventure under the golden Mexican sun.
---
Inspired to plan your own trip to Mexico? Check out the blogs below for more ideas!
Is this a sponsored post?: Yes while our "Things to do in Cabo with Kids" article is sponsored, all views and opinions are our own.