As camping season approaches my Facebook feed is filled with moms and daughters who are off to their first Spark or Brownie Mother Daughter Girl Guide Camp. Some are excited and some are dreading the experience. As a Guider of over 25 years, I wanted to prepare you for this adventure, so I came up with my list of the top 6 things you need to know to survive.
Take What's on the Kit List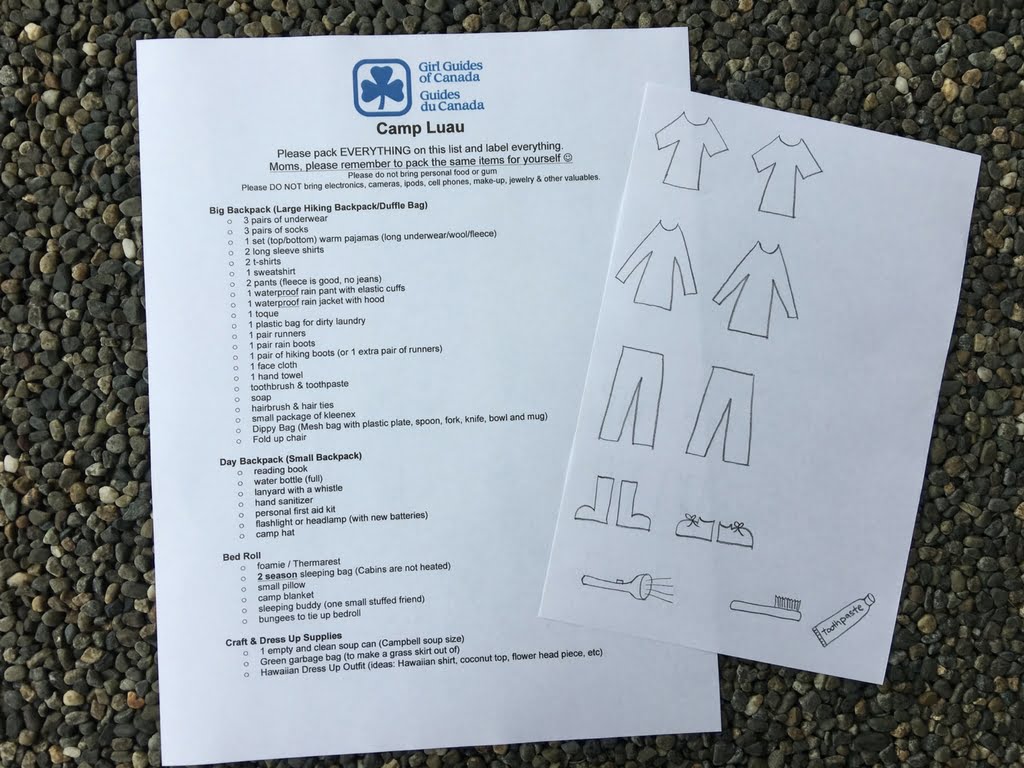 This document is not up for interpretation… this is what we send out to your family to help prepare you and your daughter for camp. Don't feel like finding a tin can for the craft? It's going to be awkward when your daughter can't do that activity…(okay, we're Guiders, we will have extra ones, but help us out please). Thought you should bring three suitcases instead of one backpack? That's going to really suck when you're having to lift those up to the top bunk, and there's no room for extra bags.
Have Your Daughter Pack Her Own Bag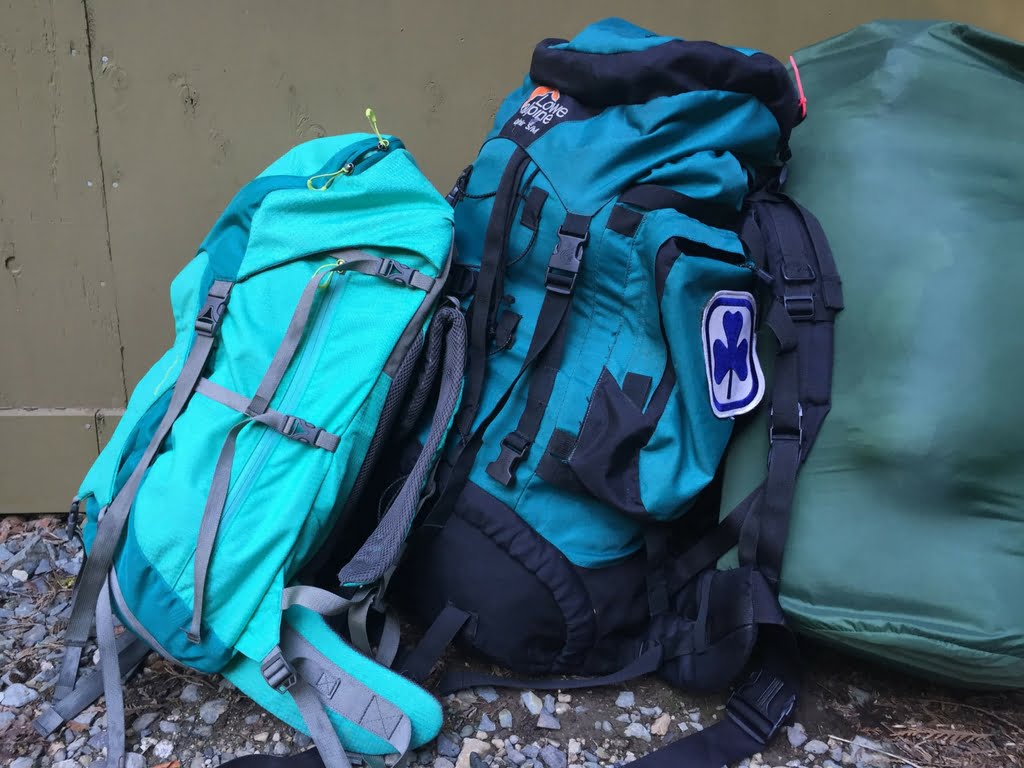 For goodness sake parents, please STOP PACKING FOR YOUR GIRLS! This is the absolute worst thing a parent can do for a girl that is going off to camp. The reason? I can't tell you how many times I've heard, "I don't have ________". This means a trip back to their bag to dig through and discover what Mom has packed. I've had girls break down and cry because they are missing a piece of equipment only to discover that it was actually packed in their bag.
Please either let the girls read the kit list, OR what I did when my daughter was younger, draw little pictures next to the items. Then we laid them all out, checked them off the list and then packed them up.
This is an excellent way for the girls to learn the following things:
What clothing is appropriate for camp:

When they add something that isn't appropriate you can discuss why it's a good fit or not, and they can learn about materials, length, and layering capacity.

How to pack a bag:

At first everything may seem like too much stuff to pack, but with the proper folding it'll fit. This is especially a critical skill when girls are leaving camp and having a hard time fitting everything back into their bags – however, if they know it has been done before you're more likely to have the items you sent to camp returned.

How to carry their own gear:

Being responsible for all of their own gear is a great skill, as is being able to carry it all. It is super helpful at camp when girls are self-sufficient and well prepared.
Give Yourself Lots of Time to Get to Camp
One of my funniest Mother Daughter Girl Guide Camp memories has always been trying to find the place with my Mom. Seriously, I can't tell you how many times we got lost or turned around, trying to find hidden addresses and heading down long, windy roads. Google maps is helpful but a lot of time, for security reasons, Guide Camp address are not on Google or are actually the post office box address. So make sure you pay special attention to the address that your leaders have put on the form and give yourself extra time to be there.
Stay for the Whole Camp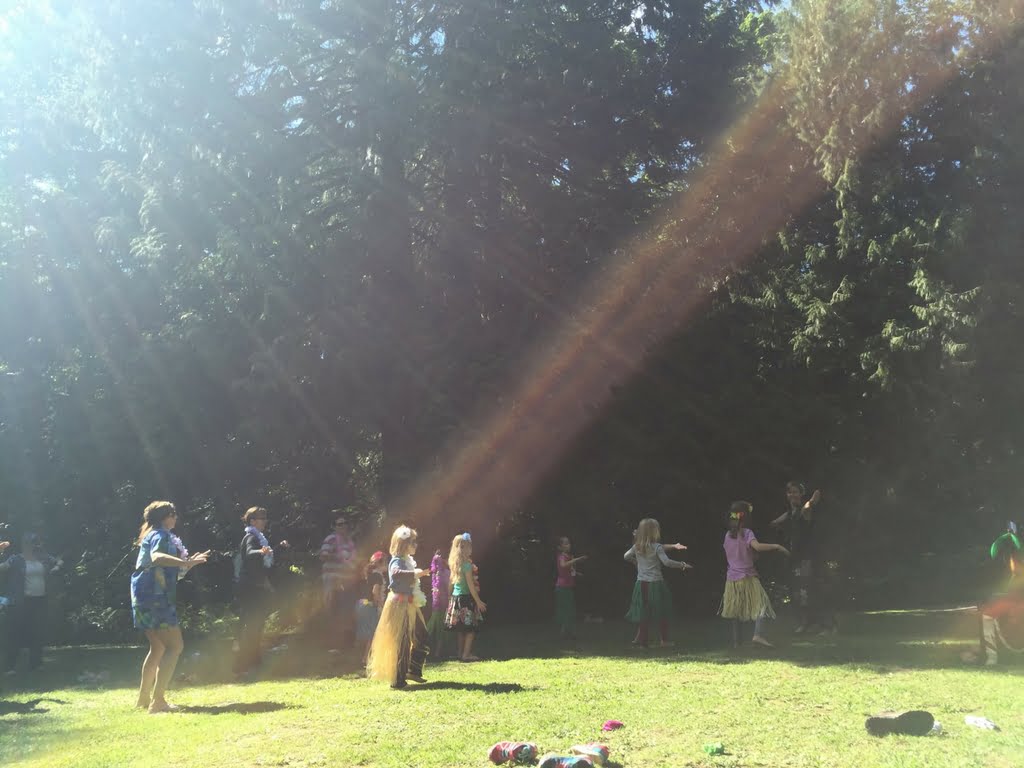 I've noticed a new trend with parents to, "just go for one night". I'm going to be honest with you… this drives me crazy. As leaders we've dedicated a ton of effort and time into planning this experience for you and your daughter, and we're not a drop-in day program that you can "fit into your schedule." We buy food, crafts, and supplies for activities based on how many people are going to be there, and it gets really frustrating when that number changes by the hour. It also isn't fair to your daughter if we're working on program work and then she gets pulled from camp halfway through and doesn't earn the badge. So, if you're going to go to camp, please go. For the whole camp. Period.
Embrace Your Inner Six Year Old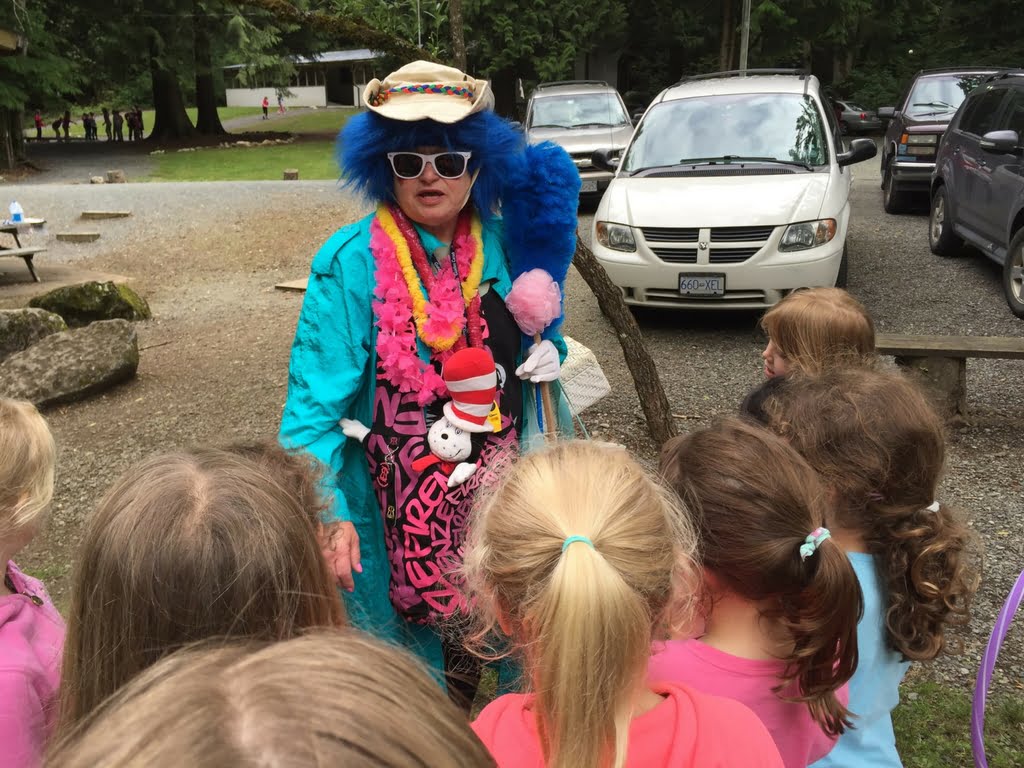 Camp is going to be silly. We'll have funny names and silly games. There will be songs about Auntie Monica who wiggles and jiggles as well as bananas that poop. Don't be the Mom that rolls her eyes and is "too cool" for all the silliness – jump in with both feet. Play tag, get dirty, be the funny voice in the story, and make a craft like you're Martha Stewart. You might just have some fun while you're at it.
Say Thank You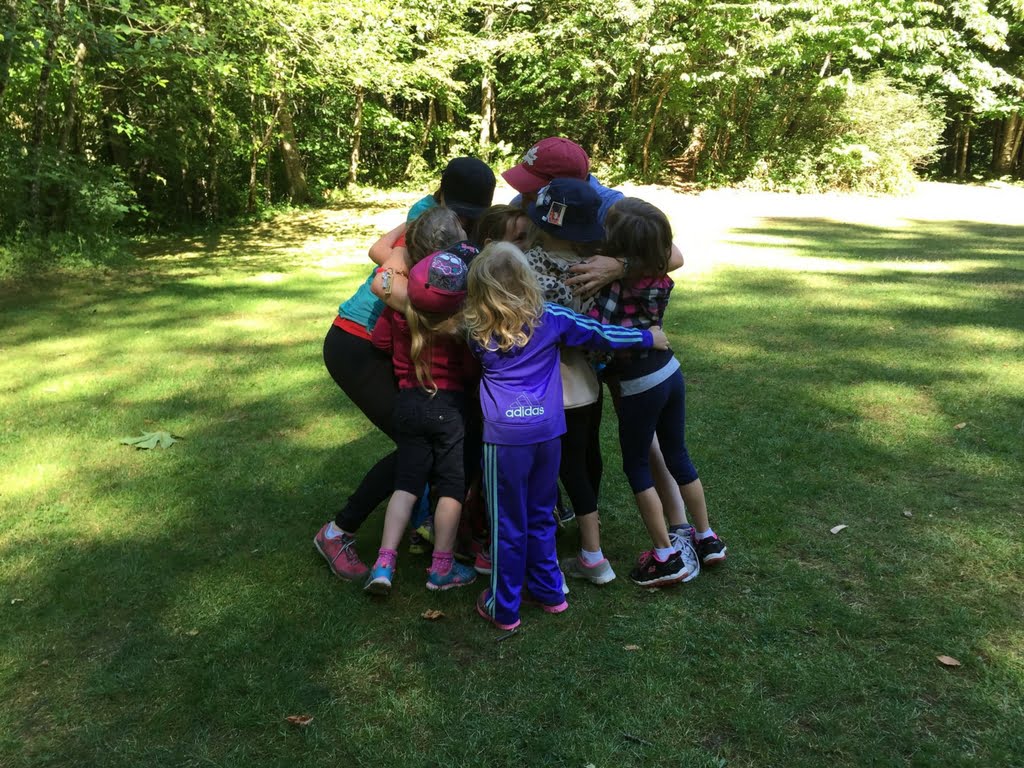 Thank you hugs never go unnoticed.
I'm going to tell you something that every Guider wants to tell you. We put a lot of hours into planning your girl's camp. We fill out more forms then you can imagine (I'd tell you but you wouldn't believe me). We labour over prepping crafts so that they are on theme and developmentally appropriate. We plan, schedule, replan, and have meetings to plan for camp. Then we go shopping for food for 20 – 30 people, all, I swear, with their own dietary requirements (I can say this as my daughter and I both have severe needs and I know how challenging and time-consuming that can be.)
We do this because we love it – because we love Guiding, the organization, the history and the traditions. We love seeing your girls learn new skills and unveil hidden confidence. We're not asking for accolades or awards.
But please, when you leave… don't forget to say, "Thank You!". To this day I can still remember from 15 years ago the little girls who always ended our camps with thanks.
One Final Thing… It's Not About You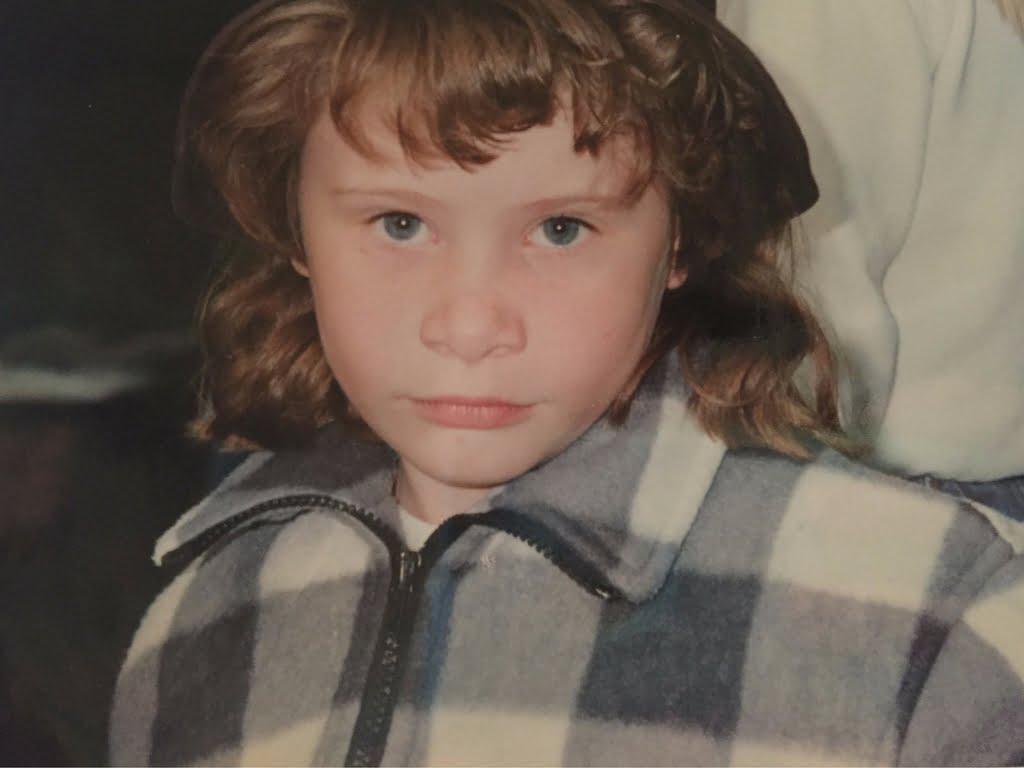 I'll never forget the moment this picture was taken. It was at my very first Brownie mother daughter Girl Guide camp with my Mom. The fire was hot and smelled of fresh burning cedar. The girls were buzzing with excitement as we swilled our hot chocolate and cuddled in next to our Moms for some songs. My mom held out her 35 millimeter camera and said, "Jami, smile." I can still see her looking through the lens… 1990's hair flowing, a slight sign of her morning makeup on, big puffy black jacket wrapped around her like a blanket.
What followed was an unforgettable campfire. What seemed like an hour of silly songs, quiet songs, reflective songs, and loud repeat-after-me songs. I don't think I could have been happier to be singing at the top of my lungs, only to hear my Mom's voice singing next to me.
My mom and I have never talked about that day. It's not one of those cherished memories that we look back on and recall fondly. The reality is that may not even be a day that she remembers… but it's one I'll never forget.
And that's what Girl Guide camp may be for you. It may not have anything to do with you… but everything to do with your daughter. I can't tell you how excited girls are to bring their moms into their unit – to fuss over what to pack and what to wear, to pick out bunk beds and help "remind mom" of the Girl Guide rules.
You're not going to sleep well. You're not going to eat gourmet food of have a glass of wine after dinner. What you will have is a daughter who is beaming ear-to-ear and a memory that they may still recall 30 years later.
By the way – Thanks, Mom! Who would have thought that 26 years later I'd still be your Girl Guide.
Being a part of the organization for this many years has truly made a positive impact on my life, especially when I was awarded my 25 Year Guiding Pin!
Want to know more about Girl Guides of Canada and how you can get involved? Check out their website!
Looking for some ideas to add to your list of things to do with your Guiders? Try incorporating Geocaching or a local Fraser Valley Hike into one of your meetings!