Are you thinking of taking your kids to Windborne Call of the Canadian Rockies at FlyOver Canada?
We are huge fans of the FlyOver Canada experience and the new Windborne ride is easily one of our favourites. Showcasing some of Canada's most remote locations in the beautiful Canadian Rockies, this 4D ride experience is an incredible way to experience Canada with the kids.
Here's our detailed review showcasing our experience and listing some of our FAQs to help you plan your own trip to Windborne.
Disclaimer: This article includes affiliate links from which I may earn a small commission if you choose to purchase your tickets. Money goes to help fund Adventure Awaits and keep more informational and educational articles coming your way!
Windborne Call of the Canadian Rockies at FlyOver Canada
FlyOver Canada's Windborne answers the "Call of the Canadian Rockies" inviting guests on a 4D immersive ride through the Canadian Rockies. Riders will soar on a multi-sensory journey through snow-capped mountain peaks, jade teal lakes that can only be seen in the Rockies, and world-renowned spots that make you feel like you are right there.
Click here to purchase your FlyOver Canada tickets!
What is Windborne in FlyOver Canada?
Creative Directors, Dave Mossop and Rich Rothschild created the Windborne FlyOver Canada experience that captures the magic and the power of the Canadian Rockies by going deep into the Rockies' remote regions, allowing you to get a rare glimpse into some of Canada's most incredible wonders. These areas are unreachable to hikers, enabling you to see a bird's eye view into our treasured National Parks' untouched areas.
If you're looking to check out Windborne and FlyOver Canada, this is an incredible showcase of one of Canada's most special regions! It's fun for all ages and will leave you inspired and entertained.
Where was Windborne filmed?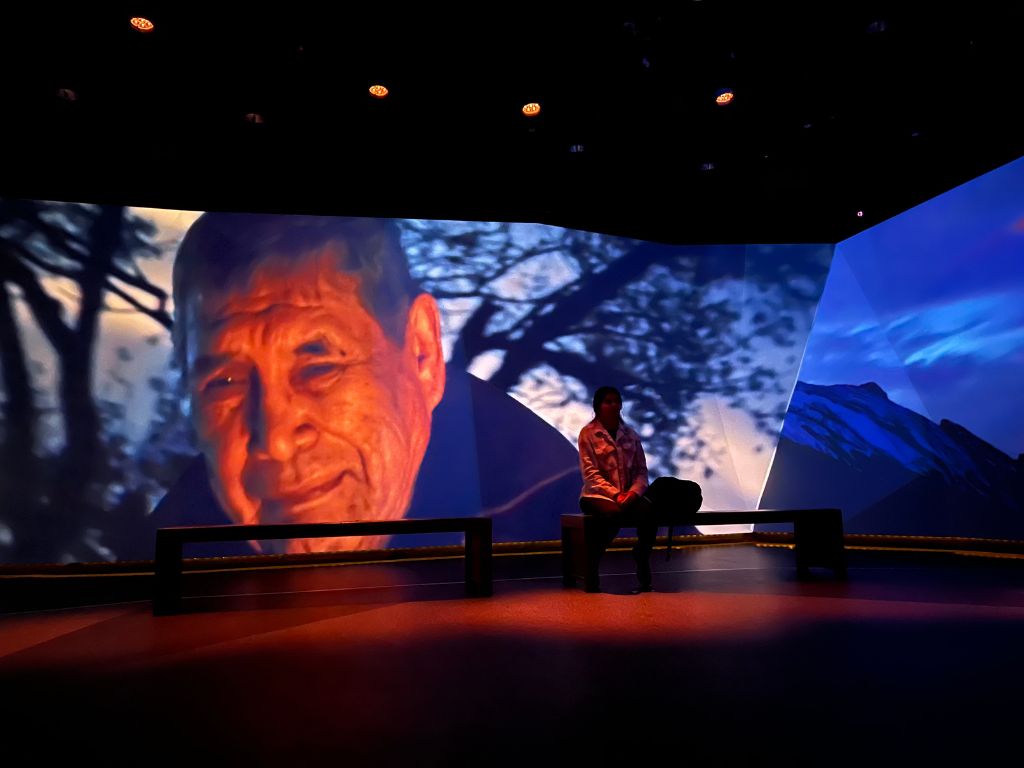 Windborne: Call of the Canadian Rockies was filmed on the traditional territories of the Nakoda, Blackfoot, Tsuut'ina and K'tunaxa Nations, who have been stewards of these mountains since time immemorial. We appreciate how the flight ride includes an important Indigenous perspective of the mountain range, which the local Nations call "The Backbone of the World." Filming of this experience was through a collaboration with the local Indigenous communities, and Parks Canada.
FlyOver Canada is committed to protecting the ecology of the region as well as the health and safety of all adventurers and communities. All requirements for filming in this sensitive region were fully respected and all athletic feats were done by professionals.
When is Windborne FlyOver Canada playing in Vancouver?
FlyOver Canada Windborne launched in Vancouver on April 27th and runs through to June 25th. Originally debuted in the Summer of 2022, this show is back in Vancouver for a second year, inviting guests to come and experience the epic footage that was filmed in the most remote areas of Canada's Rocky Mountains.
What is the FlyOver Canada ride like?
Once you get your ticket to FlyOver Canada Windborne you'll head upstairs to get in line for the preshow. There your flight attendant will invite you to take a fun group photo, and while you wait TV screens will challenge your IQ with fun facts and quizzes.
Once the doors open you'll be invited into a pre-show… where a 360-degree screen helps set the scene for your flight, sharing insight about the upcoming experience and what you can expect.
Finally, it's time to head down the runway and get in line for your seats! A tour guide will take you up the stairs to board your flight. You'll buckle up into your seat and get ready for the best part… take off!
How does FlyOver Canada work?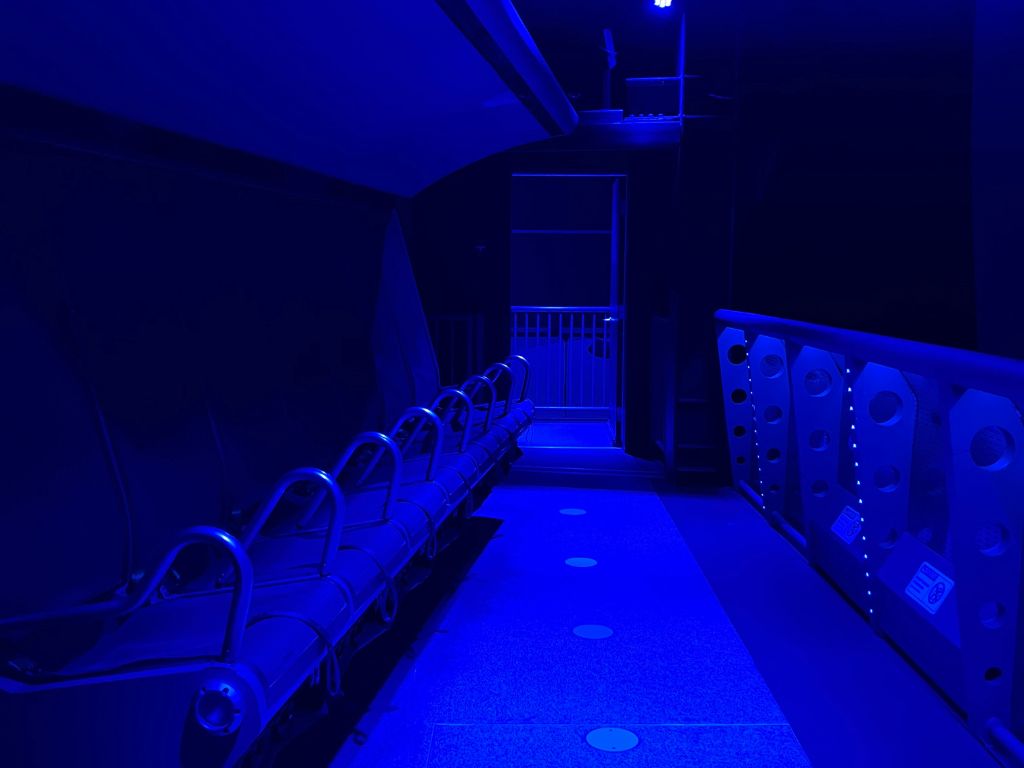 Once everyone is in the "captain" takes to the air, and all of your state-of-the-art seats will move out into the 20-metre half-spherical screen, where your feet can kick out and your senses will allow you to feel like you truly are flying. The seats move and align with the experience happening on screen, immersing you in the destination and the experience!
You'll experience special effects including wind, mist, and scents, but I won't share all the details with you and leave some of the magic to happen when you take flight!
Where has Windborne been featured?
Windborne FlyOver Canada originally debuted in Vancouver and has since been shown at the Las Vegas, Nevada and Reykjavik, Iceland FlyOver locations! It's exciting to have this incredible show back in Vancouver for the summer.
5 FlyOver Canada Photos to inspire you to Visit Windborne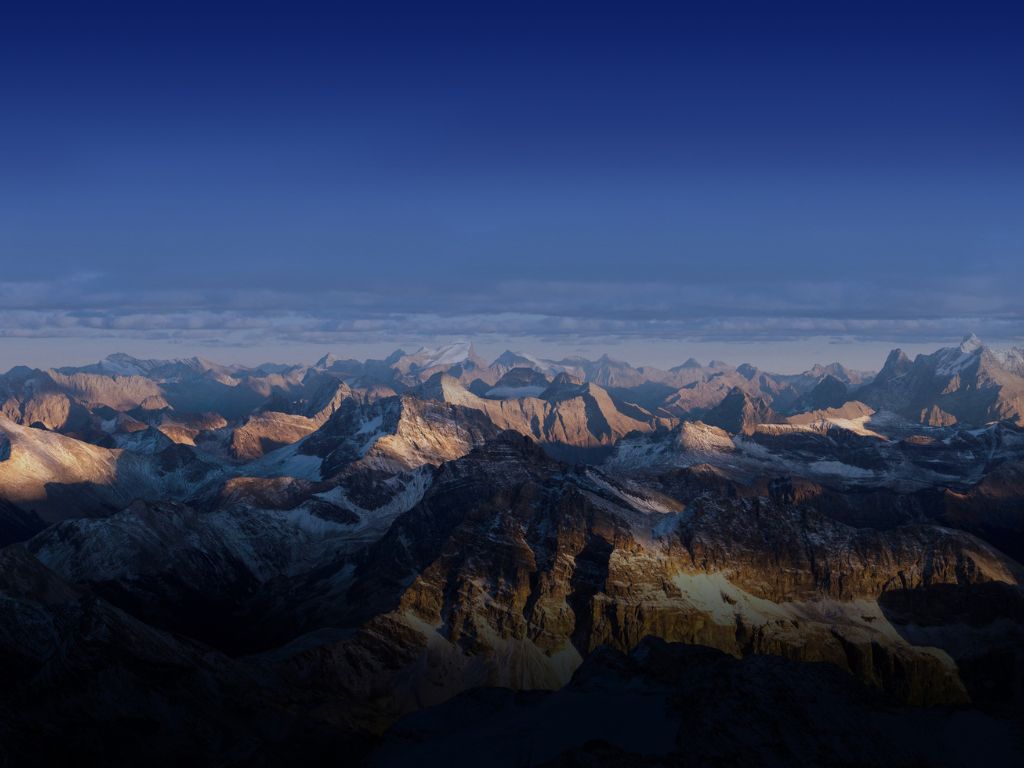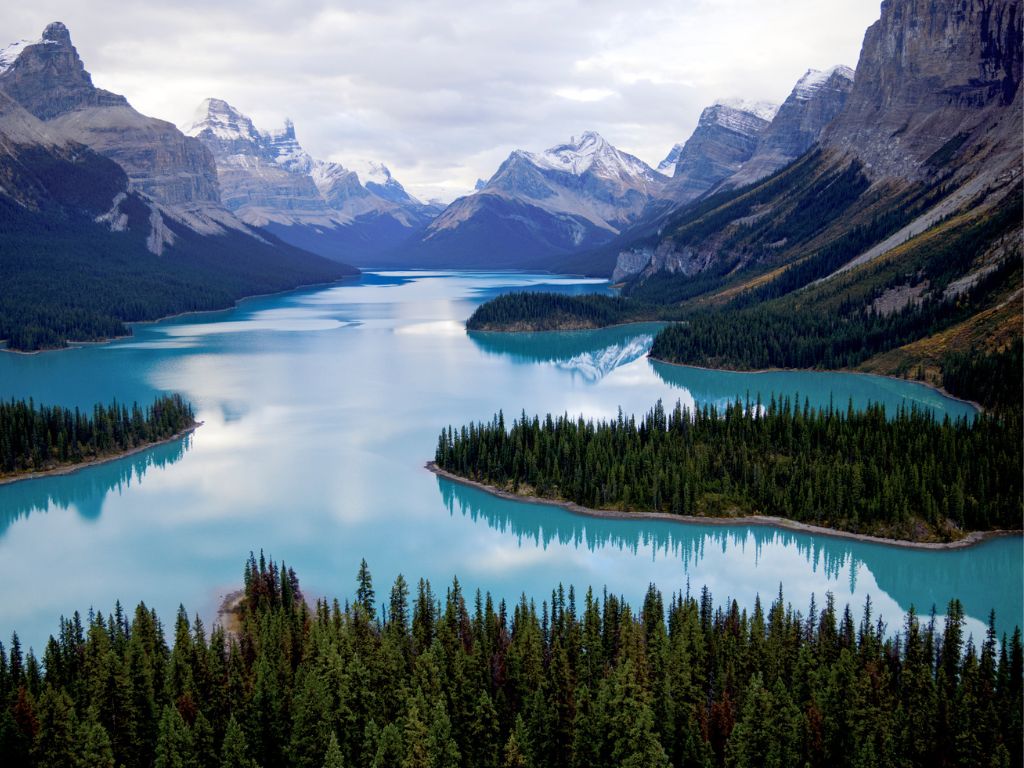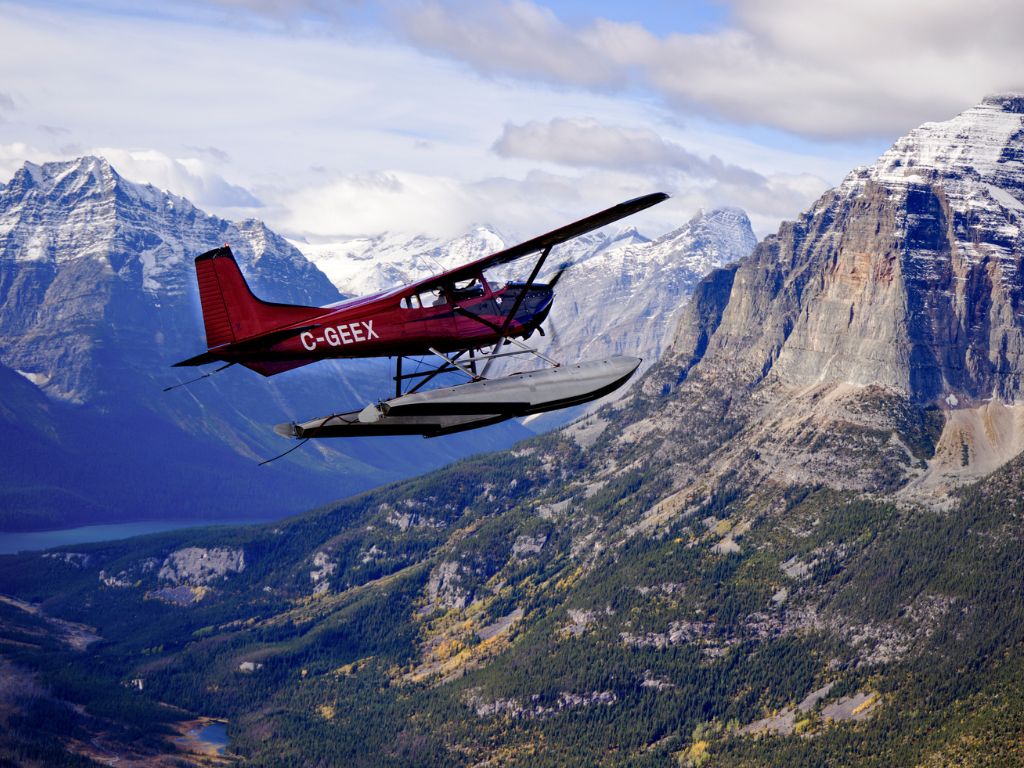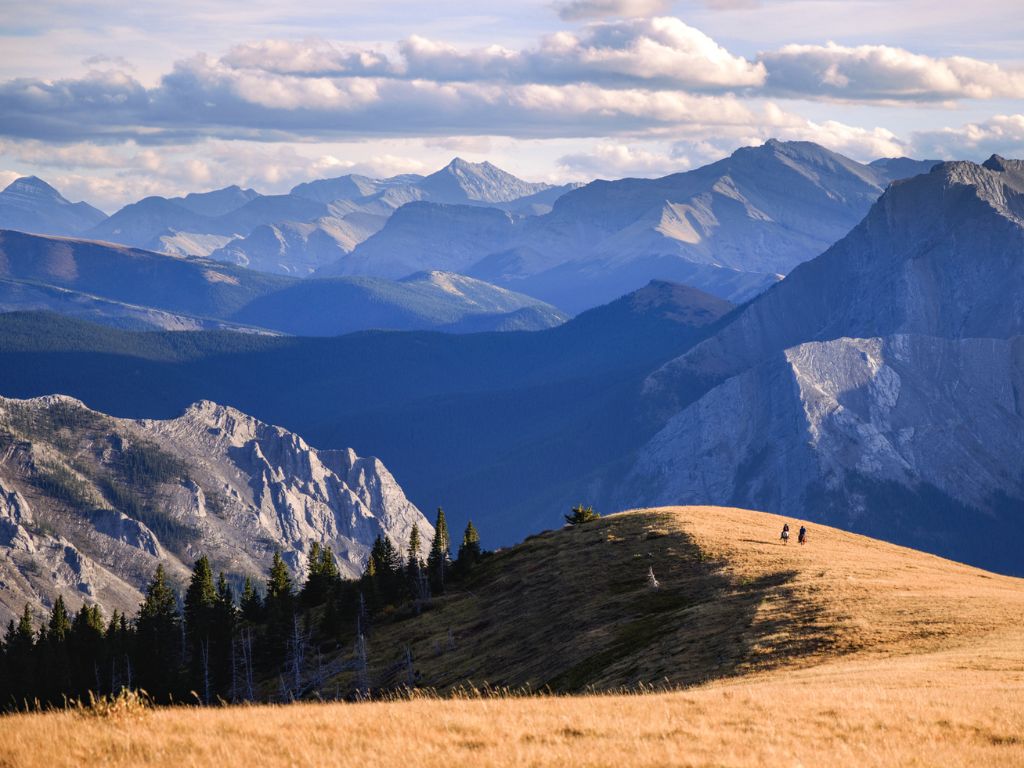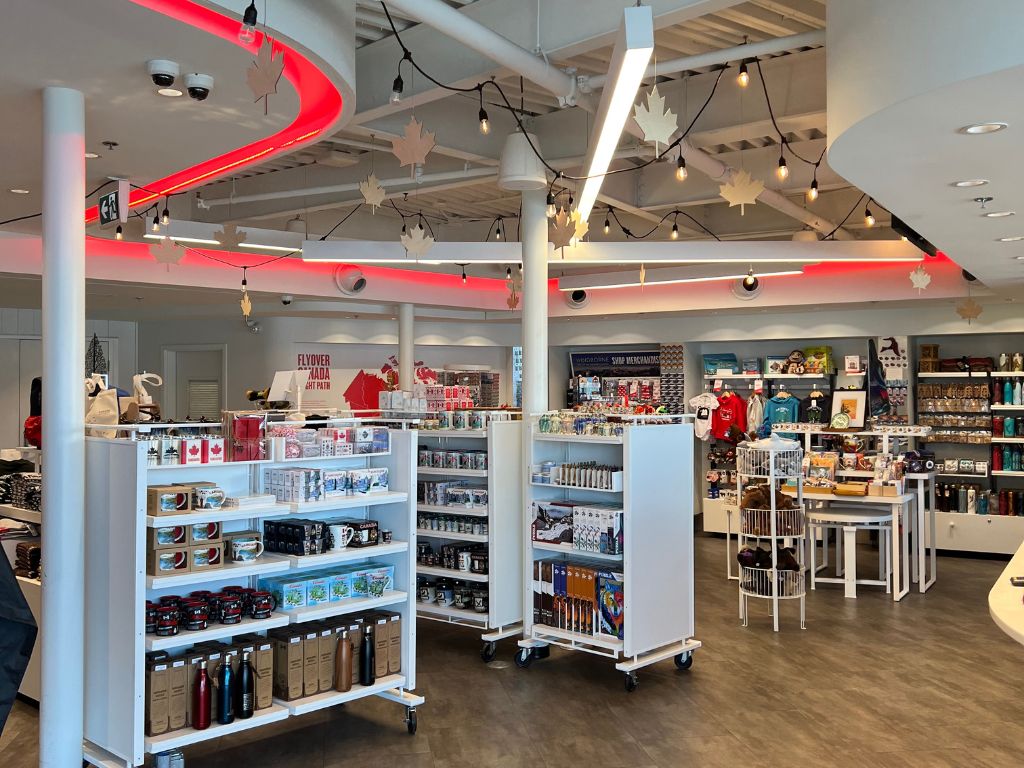 Windborne Call of the Canadian Rockies Reviews:
Trip Advisor FlyOver Canada Reviews-
"Felt like you were on a private helicopter ride. I have done 3 chopper excursions and this is WAY cheaper…..lol. It was breathtaking-loved it. The mountain scenes reminded me of days flying in our super cub in Alaska. The pre-show was lame but the main attraction was worth the $$. Highly recommend it. (I went during the week and there was no line up- in and out in 40 min or so)" Judy H.
"An amazing experience – came in not knowing what to expect and was a bit blown away with the experience. Would have loved more time for the price but it's absolutely worth it." Victor
FlyOver Canada Reviews from Google-
5 Stars:
"Looking for a special birthday treat? Or an amazing experience for your special visitors from around the world? No place better than here! Enjoy the ride inside, and the views from outside at Canada Place. Kids and adults both will love the ride and to top it off, a souvenir shop, take a little memory back home perhaps? The shows were on time, safety-conscious staff, professional conduct and clean facility. Bathrooms available, so Use it before that ride unless you would like to take that bladder full on board.. your choice! 😄 Go check this out!" Nikki
5 Stars:
"Was really neat to see a Disney-type attraction here in Canada. Pretty much exactly like Soarin at EPCOT. but getting to see all of Canada. Very well done. Great staff. Great instruction. Love the water effects. Thanks for a great afternoon" Thunderstorm
5 Stars:
"Super fun. It's really immersive. You feel like your speeding up and the water shoots at you when u go through the clouds, wind blows at you. Alot going on. Would 100% recommend trying if your looking for a place to chill with family or friends." Sulkveer
Who owns FlyOver Canada?
Pursuit is an attractions and hospitality company that owns and operates a collection of incredible and unforgettable experiences in iconic destinations across Canada and the world. They focus on world-class attractions, with elevated experiences ensuring guests leave with memories that will last a lifetime. Cliche? Yes. True? Absolutely. To learn more about this Canadian company visit their website here.
Windborne Call of the Canadian Rockies FAQs
Do you need to book in advance to visit FlyOver Canada?
If you have a tight schedule or are looking to go on a specific date or time, advanced tickets are recommended. Otherwise, you can purchase at the ticket booth.
When is FlyOver Canada open?
FlyOver Canada times in Vancouver are typically open 9:30 am – 7:30 pm 7 days a week but the schedule can vary due to holidays and private functions. It's best to check the schedule for when you are planning to visit.
How long is the FlyOver Canada Ride?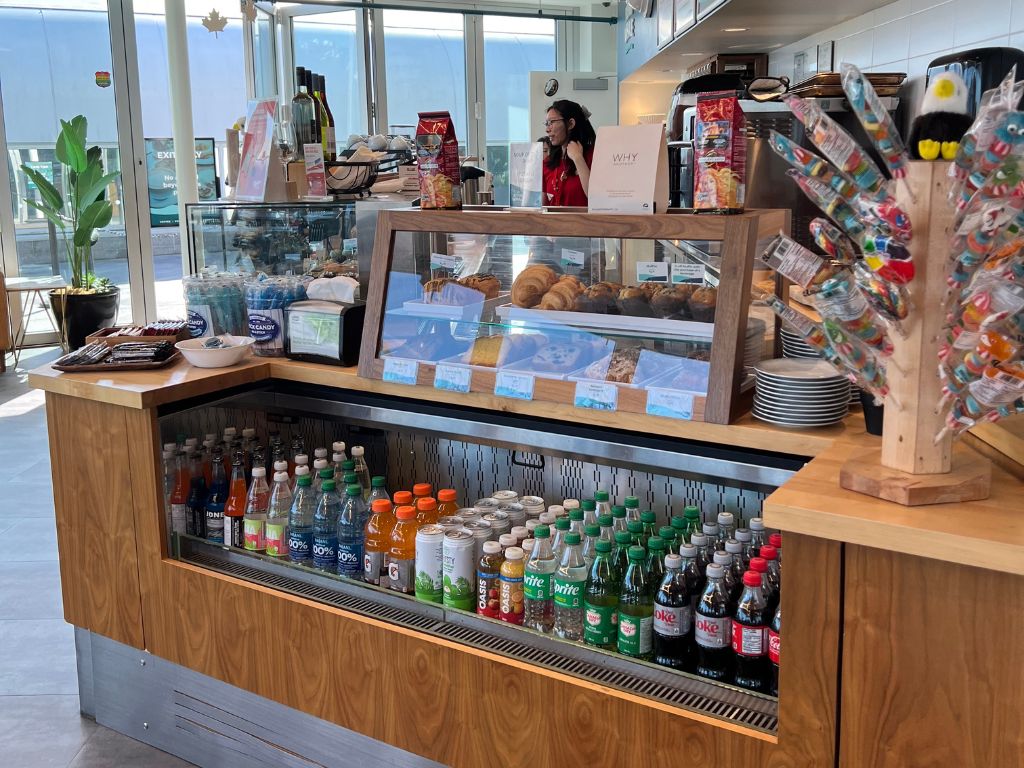 The whole FlyOver experience lasts about 40 minutes, with the pre-show taking about 10 minutes, the actual flight about 15, and then transition time in between activities. Be sure to give yourself extra time to visit the souvenir shop as well as the on-site cafe.
Is FlyOver Canada worth it?
The biggest complaint that many people have is that the show isn't long enough, and that's a testament to how great the flight is, as it leaves you wanting more. The tickets average around $40 for a 40-minute experience, which compared to other local attractions is right on par with activity pricing.
We do love the experience and we often pair it with a day downtown, checking out restaurants and visiting Stanley Park.
How much does FlyOver Canada cost?
The average ticket price is approximately $40 but can vary based on when you book and if you are paying for an adult or a child seat. Prices vary by about $5 so it's best to book in advance if you want to secure those extra savings for your family.
Where to get FlyOver Canada Tickets
The easiest way to get tickets is to book in advance, allowing you to skip the ticket booth when you arrive and head right into the pre-flight lineup.
Click here to purchase your FlyOver Canada tickets!
What is the minimum height for riding at FlyOver Canada?
Children must be a minimum of 102 cm (or 40 inches) tall in order to safely ride at FlyOver Canada.
What is the age limit for FlyOver Canada?
Children 12 and under must be accompanied by an adult or a guardian who is aged 14 years or older when visiting FlyOver Canada.
How many seats are there in a FlyOver in Canada?
There are 61 seats "on board" for the FlyOver Canada experience.
Is there a weight limit on FlyOver Canada?
There is no weight limit on the FlyOver Canada rides. The seats are 21 inches wide which is larger than a standard airplane seat, and seatbelts extend out as well. If you are interested in seeing what the seats look like check out the show trailer for a quick behind-the-scenes look.
Do the seats move at FlyOver Canada?
Yes! The seats move a LOT! Due to 6DOF motion technology, they can move in all directions and on all axes. This puts you right in the front of the plane moving up and down, side to side, and even front to back! This is why it's called a ride and not a show!
Is FlyOver Canada scary?
The shows are not scary but they do encourage adrenaline, which is the best part about the show! From soaring heights to swooping through the clouds, the 4D experience gives you a sensory feeling that you are an eagle flying through the trees! It's a fun feeling but definitely not scary.
FlyOver Canada Place Address:
#201 – 999 Canada Place, Vancouver, BC V6C 3E1
Click here to purchase your FlyOver Canada tickets!
---
Check out These Articles for some Rocky Mountain Inspiration!