Alberta
East of the Rocky Mountains, Prairie Lands, Boreal Forests and Canada's 4th Largest Province.
From the golden hue of wheat fields that glow under the late summer sun, to the sparkling glaciers of an ancient ice field, Alberta is both your gateway to the Canadian Prairies and path to the Rocky Mountains. And in true-north-strong-and-free-style, adventures abound throughout it all. Country roads and city skylines collide in Western Canada's province of Alberta. On the doorstep to urban living you'll find both a cowboy's dream and mountain lover's paradise making the call of the wild—and the Wild West—hard to ignore here.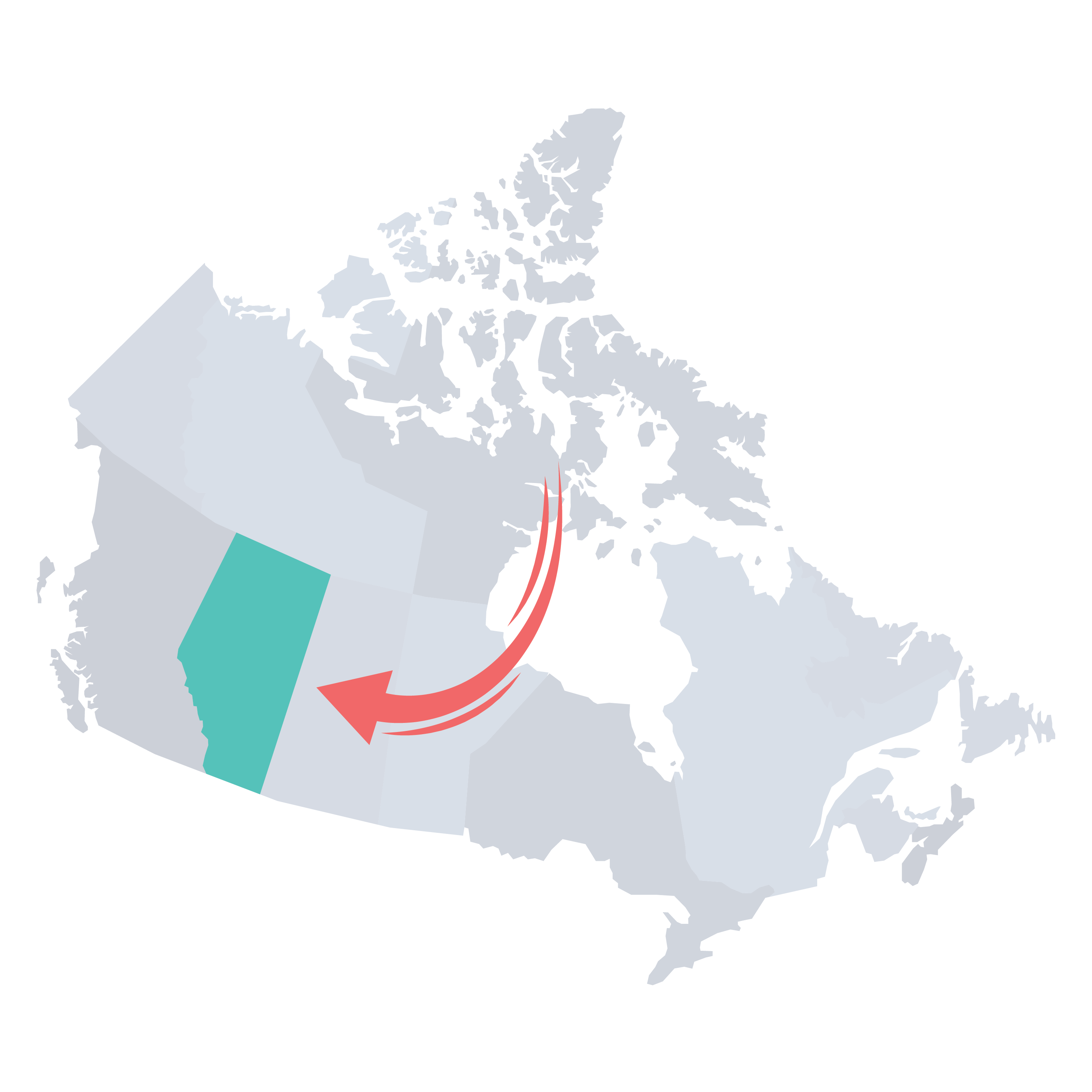 It's here you can walk along the land that once belonged only to the dinosaurs and uncover fossils waiting to be discovered.
Find yourself climbing up the mountains—by foot or by gondola—and taking in the breathtaking views of the snow-covered peaks above you and the forest-drenched valleys below. In the midst of one alpine adventure you'll find yourself day-dreaming of the next. Hiking? Skiing? Biking?
Spend the summer months swimming, kayaking and fishing in the region's many lakes. Then watch as temperatures plummet into winter and turn the brilliant blues of flowing water to a thick, opaque ice.
Find your inner rancher and ride horseback against the backdrop of The Rockies. Or take in one of the province's many rodeos.
No matter the season—no matter the adventure—Alberta is always ready and waiting for you.
From dinosaur discoveries to alpine adventures, authentic rodeos and more, there is something for every traveller in Alberta. There is small town charm and big city fun within many must-see destinations that stretch far and wide. Whether you want to plan a weekend escape to the mountains or a road-trip across the province for the full Alberta experience, we can help! Here are some highlights to get you started.
Promote Your Business
Work With Me
Our campaigns are all-inclusive, offering pre, during, and post social media coverage, article and video production, as well as integration into other articles.