On November 1st, 2022, I celebrated my 8th year of blogging and looking back on the past 8 years I can't even believe how starting a blog forever changed the trajectory of my life. So in short, is blogging worth it? YES. However, I want to put together a detailed post and share my experience, and my HARD lessons and help you learn from my mistakes so you can learn how to start a blog and make money in 2023.
Disclaimer: This article includes affiliate links from which I may earn a small commission if you choose to purchase your tickets. Money goes to help fund Adventure Awaits and keep more informational and educational articles coming your way!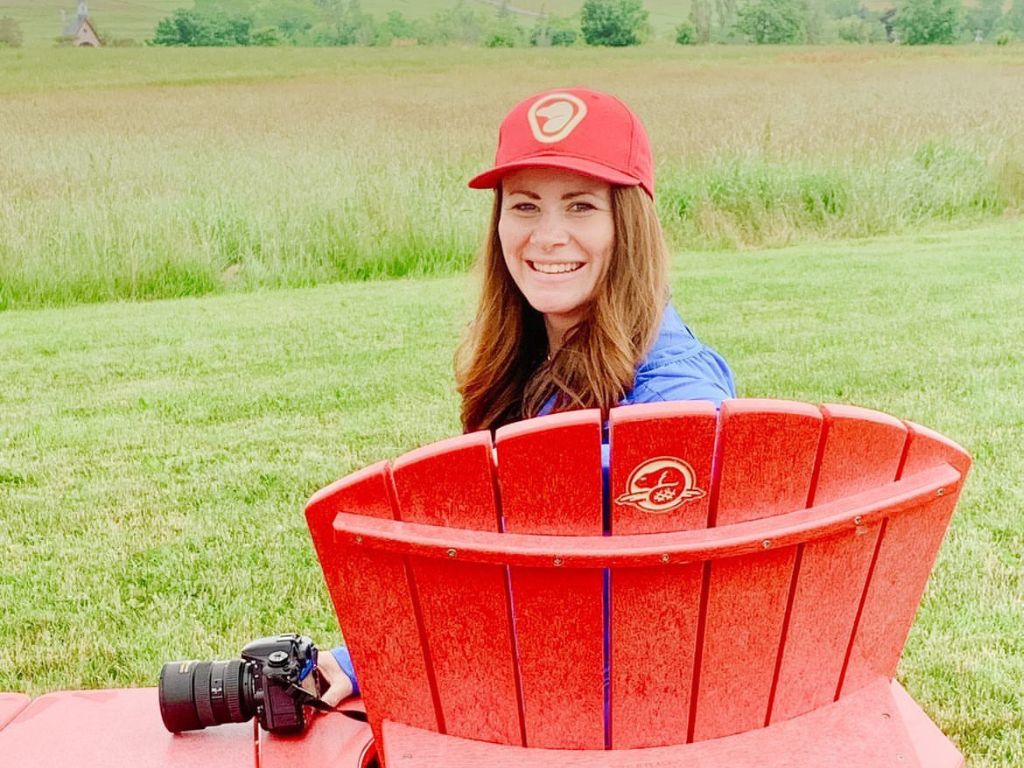 Is Blogging Worth It?
In November 2014, I started a tiny little blog called Adventure Awaits. The goal was to share my adventures and recommendations on how to get outside with your kids, family and friends. It was only intended to be a personal side project, thinking only a few people would see it. One year into my journey I realized I was a travel blogger, with the potential for education and professional development, and thus I started to hone my craft and develop my skills in the travel blogging space.
8 years later I can tell you that Adventure Awaits has grown far beyond my wildest dreams. As a travel blogger, I have worked with over 250 brands, taken part in over 100 trips around the world, been featured in major media like CTV, and won awards for my work. My office is filled with pictures of every imaginable adventure, from island hopping in the Great Barrier Reef, to posing with castles in Ireland, to canoeing on Canada's iconic Lake Louise, to watching polar bears in Churchill Manitoba. The "pinch me did this really happen?" moments are something I experience on a regular basis and I still can't believe this is my life. And it can be yours too.
So is blogging worth it? Yes, but let's dig a bit more into what it all entails before you dive right in.
Why is Blogging so Popular?
Blogging can be an extremely rewarding experience, both personally and professionally. Not only does it give you a platform to share your thoughts and ideas with the world, but it can also help you build a strong online presence and connect with like-minded people. And, if you're looking to make some money from your blog, there are plenty of ways to monetize your site.
According to a recent study by Blog Her, 81% of women surveyed said that blogging had helped them make valuable connections and 70% said it had helped them build their confidence. In addition, 58% said that blogging had helped them land a job or promotion and 24% said it had helped them start their own business. Clearly, there are many benefits to be gained from blogging.
Are Blogs Still Relevant in 2022/2023?
Are you wondering if you're too late to the game and is blogging worth it in 2023? The answer is YES! Blogging is only growing as it is an easy way for people to build trust, and with trust comes the recommendation of products and services. Blogging remains one of the most popular new models for marketing and it's only growing as brands continue to work more and more with influencers.
In 2023, blogs will still be relevant for several reasons. First, because of the role they play in SEO (Search Engine Optimization). While the algorithm for ranking websites on search engines changes frequently, one constant is that fresh content is always rewarded with higher placement. A blog can help to ensure that a website has new content on a regular basis, which can in turn attract more organic traffic. Additionally, blogs can be a valuable tool for building thought leadership and establishing expertise in a given industry. In a world where consumers are increasingly skeptical of advertising, blogs can provide an authentic and trustworthy source of information. Finally, blogs can be an effective means of driving conversions, whether through direct sales or by generating leads for a sales team. In summary, while the blogosphere may have changed over the past decade, blogs will remain an important part of the internet landscape in 2023.
Is Creating a Blog Worth It?
Is blogging worth it?? You're the only one who can answer this question and my recommendation is to really do your research BEFORE starting a blog, and then invest in learning how to do it right BEFORE you start. Let me share my mistakes so you don't repeat them.
I started off in 2014 and had a lot of fun picking out a blog theme, designing it, and writing my first articles. However, I didn't know a THING about SEO (Search Engine Optimization) or WordPress. Let's start with the basics… SEO is how search engines send traffic to your website. In other words, if you don't know SEO, NO one is going to see your articles. So not knowing SEO dramatically hurt my site.
WordPress – The most popular platform for building websites isn't the easiest one to maneuver. I spent countless hours trying to learn how to install a theme, build out posts, and set up widgets and optimization settings. If all of this sounds foreign to you, it was to me as well. But instead of learning how to do it right, I struggled through and my business suffered.
And suffer did it. Because I was trying to blog and work full-time, I had diluted efforts which created diluted results. If only I had taken the time to do this right from the start, my business trajectory would have forever changed. Instead, I estimate that it took me four times longer to see the success that I would have seen if I started off on the right foot. 4X! That means that while yes I was successful after 8 years, I could have achieved the same success in two years if I had done it properly. 96 months vs 24 months is a big difference and I don't want you to go through the same stress.
So whether you're looking to treat this blog like a hobby OR like a business I recommended you do your research and sign up for the right courses to help you learn how to blog. In 2022, I took a course and within 3 months the whole game changed for me. In 6 months I received 1 million more impressions on google than the previous month and an extra 10,000 visitors to my site PER MONTH!
Yes, 1 million more impressions. #GameChanger
Blogging for Fun Vs. Blogging for Business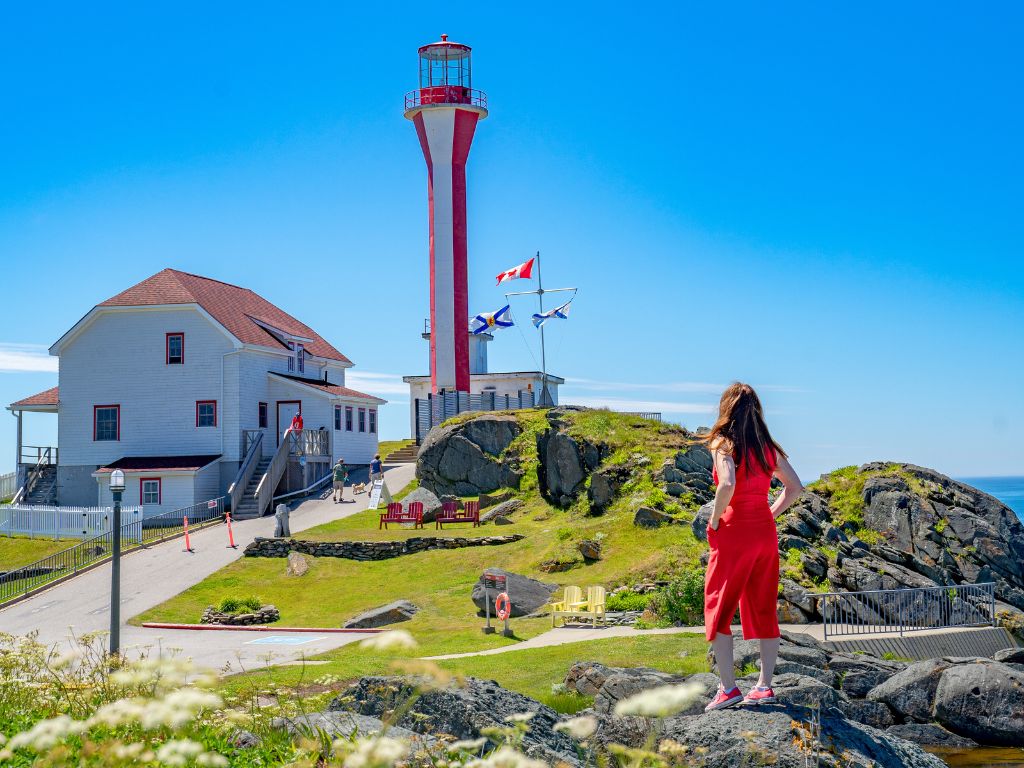 When it comes to blogging, there are two main types: blogging for fun and blogging for business. While there are some similarities between the two, there are also some key differences. For instance, when blogging for fun, you generally have more freedom in terms of what you write about. You can choose any topic that interests you and write in any style that you like. However, when blogging for business, it is important to be more strategic in your content choices. You will need to select topics that are relevant to your industry and write in a way that will appeal to your target audience. Additionally, businesses will often use their blog as a platform to promote their products or services.
This means that while personal blogs can be more relaxed and informal, business blogs need to be professional and polished. Ultimately, the decision of whether to blog for fun or for business depends on your goals and objectives. If you're simply looking to share your thoughts and opinions with the world, then blogging for fun is the way to go. But if you're hoping to build up your brand or generate leads for your business, then blogging for business is the better option.
How long does it take to make a blog profitable?
There is no one-size-fits-all answer to this question, as the amount of time it takes to make a blog profitable can vary depending on a number of factors. For example, if you already have a large following on social media, it may take less time to get people to visit your blog than if you are starting from scratch. Additionally, the niche you are blogging about can also impact how long it takes to become profitable. For instance, if you are blogging about a popular topic that lots of people are interested in, you may find it easier to generate advertising revenue than if you are writing about a less well-known subject. Ultimately, the amount of time it takes to make a blog profitable will depend on your individual circumstances. However, with dedication and hard work, it is possible to achieve success in this venture.
Well if you're like me and don't take the time to learn how to do it right, it can take years! If you want to learn how to become an SEO expert and how to utilize things like affiliate marketing, then you can start monetizing your blog and realistically see results within 6 months. I only wish I had taken this course sooner when I had originally asked myself is blogging worth it?
Do beginner bloggers make money?
I'm sure there are exceptions to the rule, but based on being in the industry for 8 years I think it's safe to say that most blogs don't generate income for the first six months. But after that, it is quite realistic to generate income if you have the right systems and are committed to consistently working on your blog!
Is it Still Profitable to Start a Blog?
Yes, and the industry is only growing along with the affiliate marketing industry. Consumers are more likely to purchase from people they know, like, and trust, and having a blog is a great way to build that relationship. Statista estimates "the affiliate marketing industry will be worth $8.2 billion by 2023, up from $5.4 billion in 2017. It's also a low-to-no-cost business venture you can profit from immensely creating a lot of space in the market for blogs." We will see niche blogs do especially well as we move into the next few years of blogging.
Can a travel blog be profitable?
Yes, a travel blog can be profitable as it allows you to develop a variety of diverse income streams. As a travel blogger, there are also a lot of experiences that you can get in kind, that while they don't pay money, they are INCREDIBLE to have, and give you lots of content to write about, which you can monetize later.
Who pays a travel blogger?
There are multiple ways that travel bloggers get paid. Here's a high-level overview:
Affiliate Marketing – Affiliate links embedded in your posts can generate passive income for you.
Freelance Writing – As a writer, you can sell your writing services to others.
Being an Ambassador – Brands are often looking for ambassadors and offer compensation.
Press or FAM trips – Free or paid trips that also give you great content for your blog.
Social Media – Content creation for our channels or paid content creation for others.
Products – Develop and sell your own products.
Public Speaking – Establish your expertise and share your experiences with others.
Selling Photos – Photography and travel go hand in hand and there's a market for selling photos.
Is there a downside to blogging?
Is blogging worth it? Is travel blogging hard? Yes… it's a LOT of work! Bloggers spend an average of 2-3 hours per article that they are writing, and that doesn't include posting, promoting, getting backlinks, and traction. However in order to maximize your time and build efficient systems, learn how to do it right so that you can enjoy the art of blogging and not have to worry as much about the technical aspects that can be so overwhelming.
Is Blogging Worth it? Specifically a Travel Blog?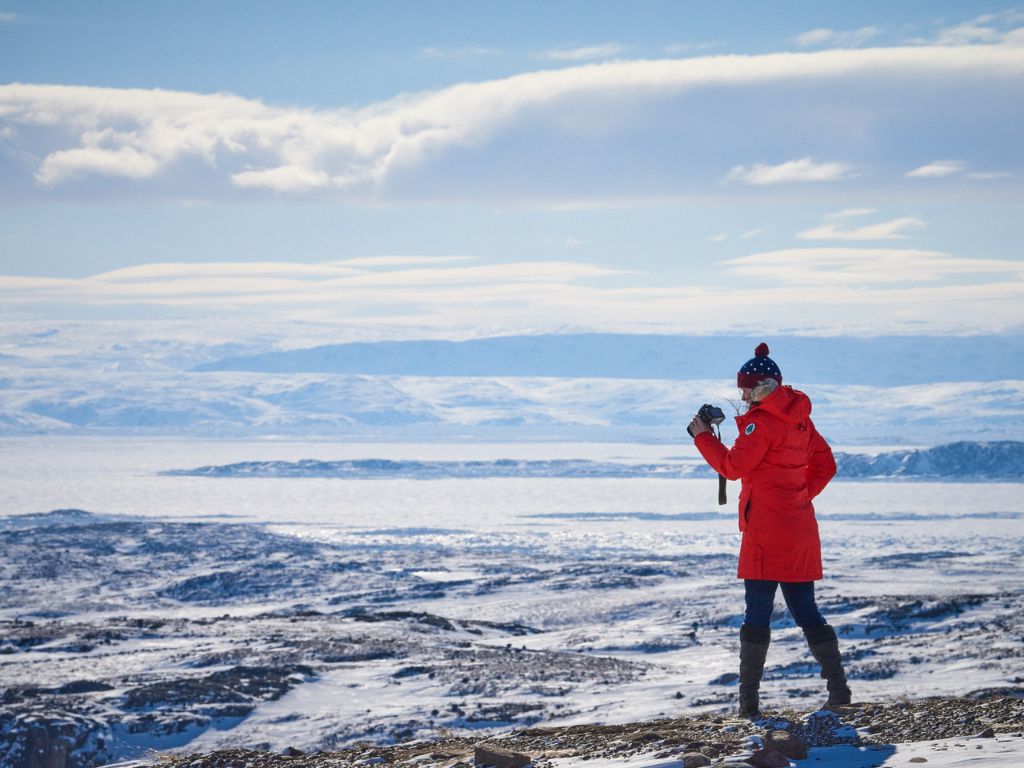 Now that we've talked about blogging in general let's narrow down on my niche and answer the question, "Is it worth it to start a travel blog?" If it's something that you are passionate about, then absolutely I can say that starting a travel blog was one of the best decisions I ever made in my life. Here's why:
It has allowed me 100% freedom in my schedule, allowing me to spend more time with my family, and have the flexibility for things like fitness classes.
It has given me financial flexibility and earns a steady income.
I've been able to quit my full-time job and just focus on my travel blog.
I get to travel for a living!
I have had more incredible experiences than I ever could have imagined.
I get to be a thought leader in an industry I love and share stories I am passionate about.
Is it too late to start a travel blog?
It's never too late to start a travel blog! Whether you're a seasoned traveller or just getting started, there's always an audience for well-written, informative travel content.
How Do I Start my First Travel Blog?
Don't do what I did. LOL. Do what I say…
No seriously. I started with a bucket full of passion and a whole lot of work ethic. But I made every single mistake in the book, which in the end, hurt my business. The reason I'm writing this is that I don't want you to make the same mistakes I did. Here's what I'd do if I could do it all over again:
Take courses from experts who will teach you hands-on how to do it.
Don't reinvent the wheel! Learn from those who have mastered the art and science of blogging and are happy to share their learnings as well as set you up for success.
Find a niche – the more specific the niche the better as you'll be more successful quickly.
Develop systems to ensure success – Set aside time and be diligent about committing to your practice.
Overview Of How To Start A Blog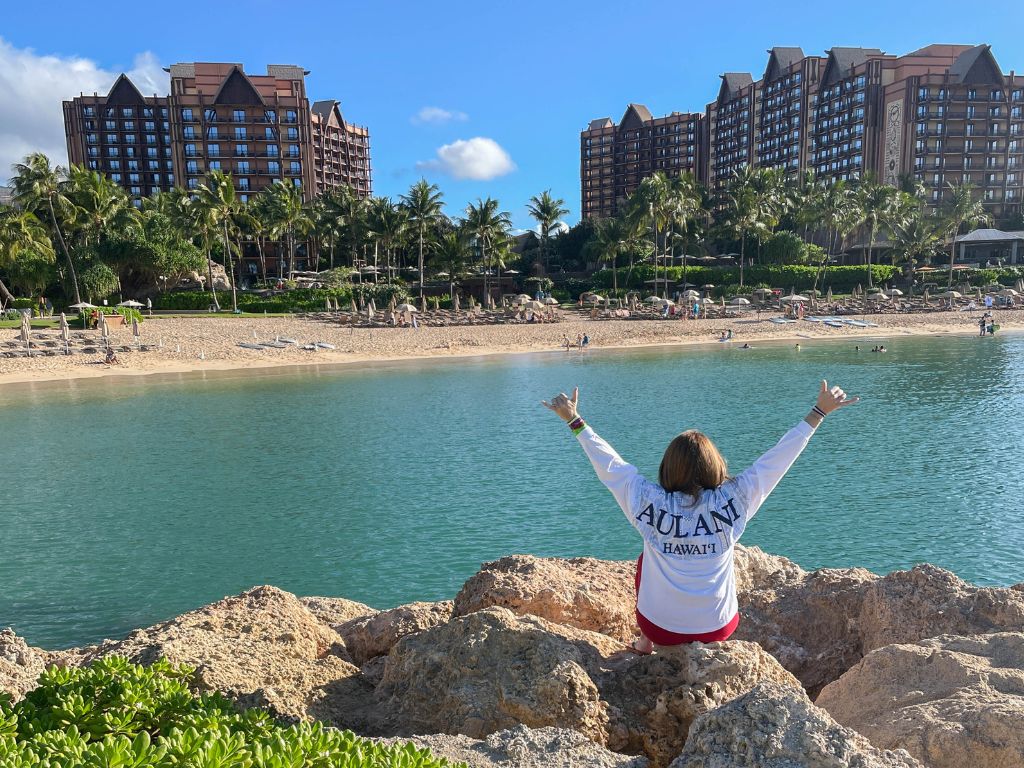 How To Start A Blog
If you're still with me that tells me that you're understanding that starting a blog is worth it and you're wondering what your next steps should be. Let's break down the high-level overview of how to go from "Should I start a blog?" and "Is blogging worth it?" to "I just started a blog!"
1. Learn from the Experts
Hands down the best course I ever took was Scale Your Travel Blog, which completely changed the game for my business in six months. Laura is the founder of this course and she gives you an in-depth, step-by-step guide starting at the foundation and building your website, to becoming an SEO expert, ninja hacks for creating excellent posts in record time, to affiliate and email marketing so you can monetize quickly. This course changed my life, and if you're interested in being a successful blogger, this is the way to go.
Click here to sign up for this FREE live training session from Laura at Scale Your Travel Blog!
2. Become an SEO Expert
Becoming an SEO expert is hard if you're out in the jungle and trying to learn from Google and YouTube. With the amount of information out there and a consistently changing algorithm invest in taking a course that can show you how to build a strong foundation and content that keeps the "machine" happy and drives traffic to your blog long-term.
3. Find Your Niche
This can be a challenge for new travel bloggers, but it's a really important step that can help you grow your success quickly when done right. The more specific your niche is, the more successful you will be as you can offer expertise and customized articles to that market. For example, you may choose "travel blog." Then I narrowed it down to "family travel blog" but there are more opportunities to be even MORE specific. Whether it's destination-specific, food, festivals, arts and culture, sports, or adventure… get finite about the stories you like to write about and narrow down the niche knowing it'll help you in the long run!
4. Start your Blog
After investing the time in learning how to start your blog, it's time to get behind the keyboard and make it happen. In the SYTB course, you'll learn what programs and themes to use, how to set them up, and what to do next in order to be successful. You'll also have access to a private group allowing you to ask technical questions when they come up (and they will!).
5. Grow your Audience
Once your site is launched you'll be able to start writing incredible content that helps drive traffic to your site and grows your audience.
6. Monetize
With sufficient traffic to your site, you'll be able to start generating affiliate income as well as starting to pursue other forms of monetization (based on your interest, skills, and time available).
Is Blogging Worth it? – What to do Before You Start a Blog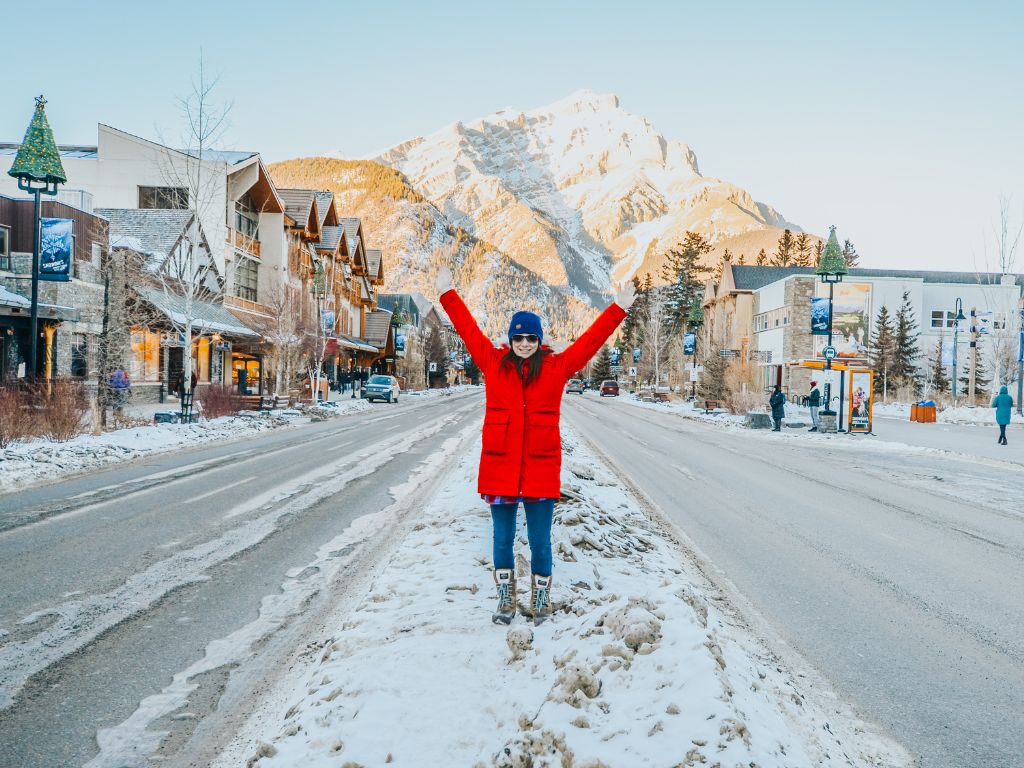 If you've read this far and you're still interested in starting a blog and seeing the ways it can change your life… then before you start I'd recommend you take Laura's free training to learn the ins and outs of the industry and how you can scale your travel blog to six figures!
Please note… I've said it before and I'll say it again… I made ALL the mistakes. If I could go back and invest in my business with this course when I first started I would have saved myself thousands and probably made an estimated $168K in revenue, or more (it's depressing, I know). However, I'd rather be honest with you and share my experience so you can start off on the right foot and learn from the experts who can teach you how to accelerate your business!
Click here to take this FREE COURSE from Laura at Scale Your Travel Blog and learn how and what to do before you start a blog so you can accelerate your success! 
Have questions? Message me! I'm always happy to talk to others who are interested in getting into blogging!