Quebec
Where the land takes cover under a thick blanket of snow in winter and emerges - lush and green - in summer.
If you find yourself where rocky plains intersect dense forest and rivers wind their way to rushing waterfalls and sprawling lakes; where the land takes cover under a thick blanket of snow in winter and emerges—lush and green—in summer; where wildlife thrives and adventures abound, than you have found yourself in Quebec.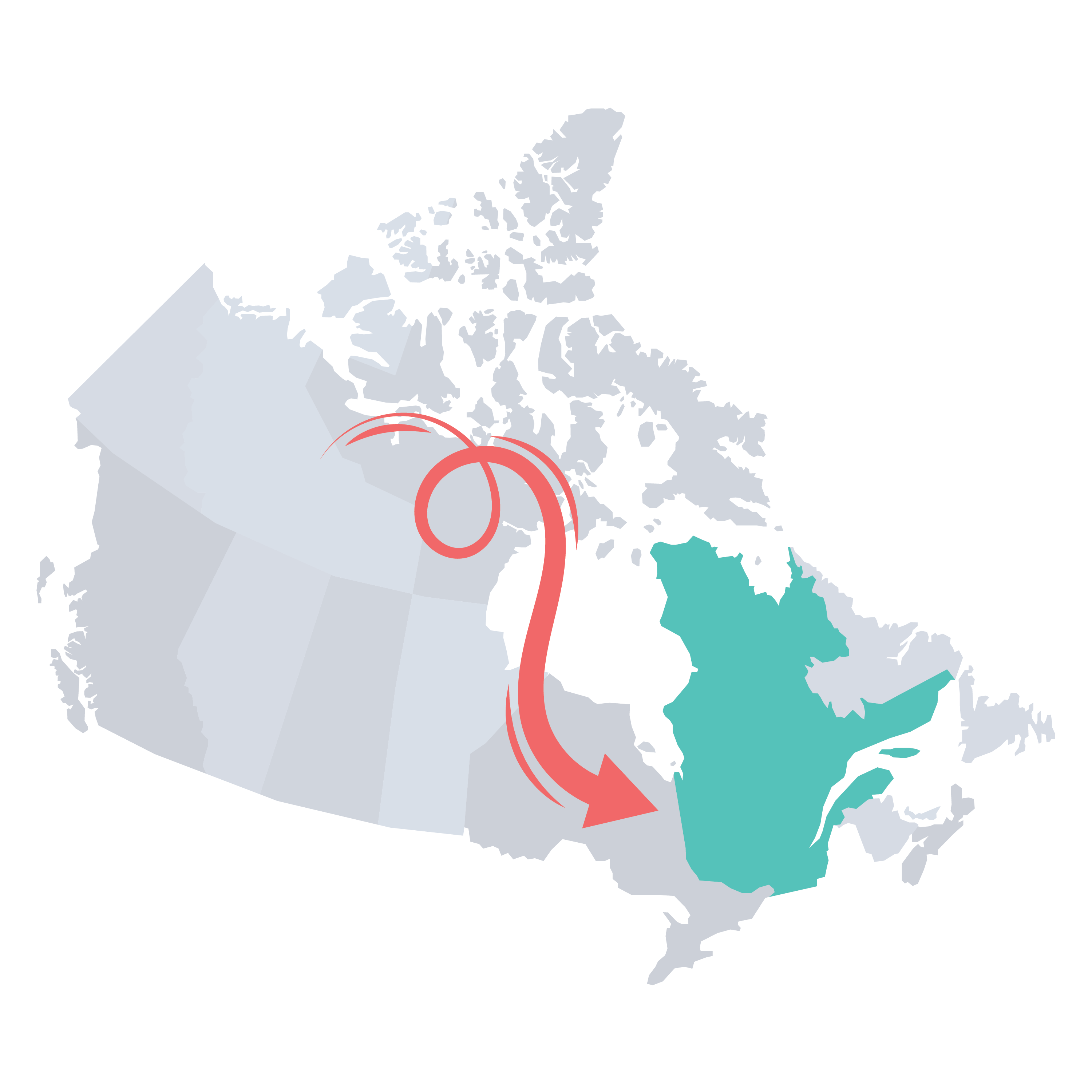 Launch yourself down a mountain in a snow tube and laugh with your kids while the wind whips your faces giving you the rosy cheeks of winter. See the trees sag underneath the weight of a fresh snowfall and skate across the frozen waterways. From one snowy adventure to the next, you will realize one thing is for certain: Winter lives here. 
Feel a change in the air as the seasons shift and set the scene for a different kind of Quebec. A Quebec where you can head off on a paddleboard and feel the sun on your skin as you cut through the water. Retreat to your spot on the beach to play in the sand and stay lakeside long into the warm evenings to watch the sunset. 
Feel the old world charm of Quebec City and open yourself up to the creative and exuberant energy that exists here. Brush up on your French and practice with the locals or simply observe, and cultivate a deeper understanding of the French-Canadian culture.
With so much to see and do, this is a perfect destination for the entire family. There are many ways to explore Quebec, but the best way, is your way.
As the largest province in Canada, Quebec is every adventure lover's paradise. The variety of landscapes throughout the province along with the changes they see in each season, make for an endless amount of activities to enjoy. Virtually all adventures have a wide-range of difficulty ratings and are fun for every age and skill level. Families who insert your adventure here together, stay together.
Promote Your Business
Work With Me
Our campaigns are all-inclusive, offering pre, during, and post social media coverage, article and video production, as well as integration into other articles.