British Columbia
Perfected wedged between the Pacific Ocean and the Rocky Mountains, this is where we call Home.
Let British Columbia into your soul and it will live in you forever. Canada's west coast overflows with wild beauty ready to explore. Cities sit nestled between the vast mountain ranges, rolling waves of the Pacific Ocean and rainforests brimming with life—all of it connected by a labyrinth of rivers and lakes.
Each season brings fresh beauty to the landscape and new opportunities for adventure. You can pause in the stillness of nature and feel rejuvenated in the midst of the pristine world that simply exists. Hike the mountains that overlook your kayak trip from the day before. Ski down the face of a hill you conquered on your bike just months earlier. Surf. Swim. Walk. Breathe.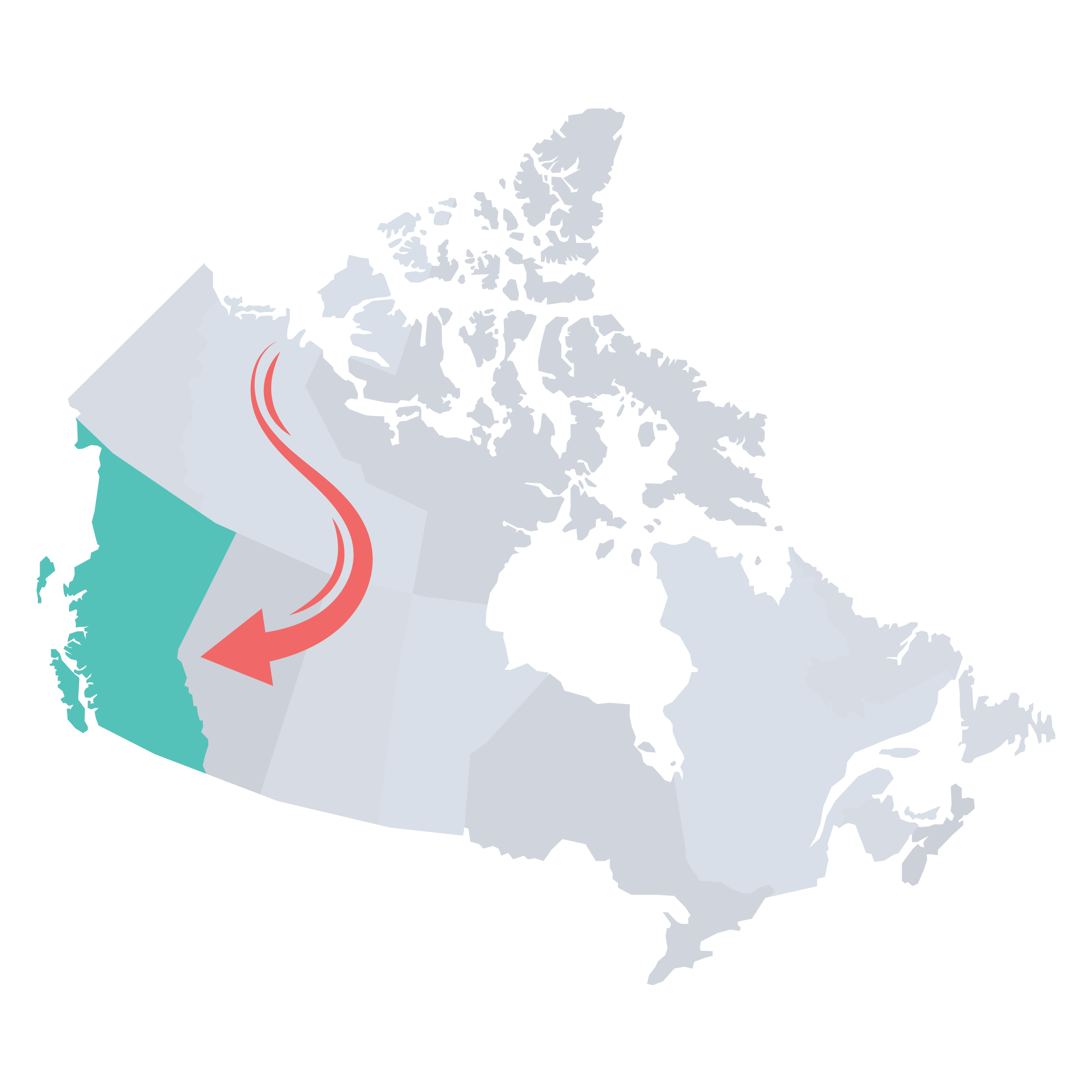 Explore British Columbia
Blogs
In British Columbia there is always another trail, lake or hidden oasis to explore. Whether you like to venture off the beaten path or stick to the safety of a road well travelled, you will find plenty of both within this beautiful province. Come here to catch your breath, refresh your spirit and immerse yourself in the adventures to be had in the natural world.
And I promise you that—if nothing else—the brilliance of a west coast sunset will have you leaving a piece of your heart in BC.
Did Someone Say Road Trip?
From the southernmost tip of Vancouver Island to the legendary Alaska Highway up north, every inch of British Columbia is waiting to be explored. More than double the size of California, BC encompasses six distinct regions—each with their own captivating landscape.
Top Sights
British Columbia
While there is no wrong way to see this wild and free destination, we say the best way is with an old-fashioned-car-snacks-license-plate-game-amazing-playlist road trip. From rustic camping excursions to luxury vacations and everything in-between, you can pack up the car, pick a route and head off to discover everything waiting for you within the vast and diverse province of British Columbia.
Promote Your Business
Work With Me
Our campaigns are all-inclusive, offering pre, during, and post social media coverage, article and video production, as well as integration into other articles.