Manitoba
HISTORICAL ATTRACTIONS, POLAR BEAR CAPITAL OF THE WORLD, CULINARY DELIGHTS
Situated in the heart of Canada, Manitoba is a province that has something for everyone. Nature lovers can explore the boreal forest, see belugas and polar bears in Churchill, or stay up past bedtime soaking in the Northern Lights. History buffs can dig deep into Canadian History at the Canadian Museum for Human Rights in Winnipeg or walk through the Forks National Historic Site, or take a tour though the Manitoba Parlement. For those that want to get out of the city, Hecla Provincial Park offers everything from hiking, to sightseeing and hanging out at the beach.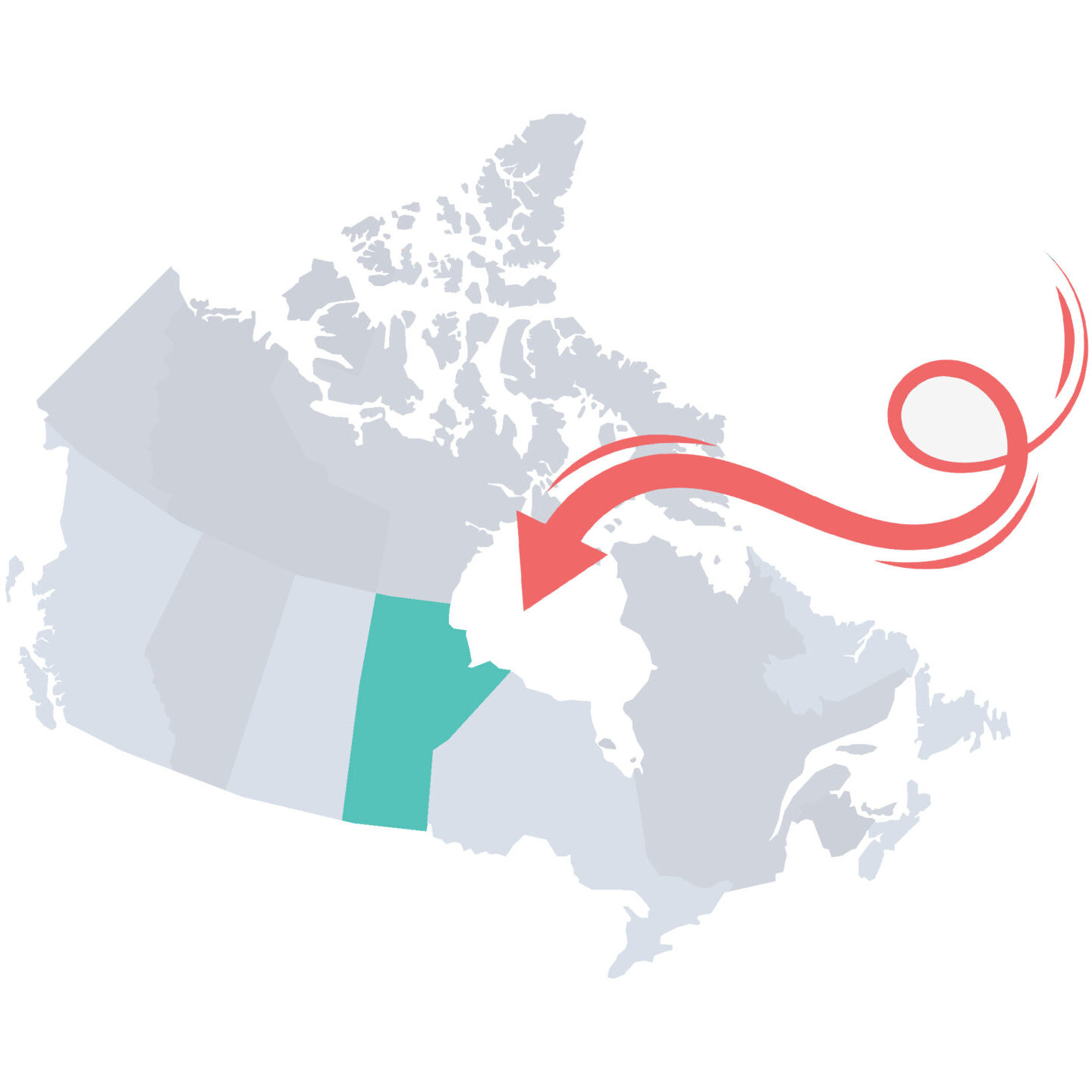 Manitoba is a province full of natural beauty and adventure. From the rugged shores of Canada's sub arctic to the grassy prairies of the interior, there is much to explore. Travellers can find themselves hiking through dense forests, paddling through waters surrounded by beluga whales, or horseback riding across open fields.
In addition to its stunning scenery, Manitoba is also home to a rich cultural heritage. Indigineous  peoples have been living in the region for thousands of years, and their traditions can still be seen and experienced today with a plethora of Indigineous experiences. 
Known as the "Heart of Canada" Winnipeg Manitoba is literally the center of North America and was once expected to be the biggest city in all of North America as all major railway lines ran through the epicenter at that time. With travel expanding into flight the city's trajectory changed but the stories are remarkable. From the Forks which have been a gathering place for over 6000 years to Manitoba's Parlement which has stories upon stories that will surprise and entertain you. 
Winnipeg has now transformed into an innovative hub welcoming artists and creatives to inspire the city through a variety of initiatives. In Winnipeg you'll find a vibrant art scene, world class culinary experiences, and unique places to experience it all, under one bustling skyline. As they say, "If you haven't been to Winnipeg in the last ten years, you haven't been to Winnipeg." 
As someone who just had their first experience in "The Peg" I can assure you, it won't be my last. Whether you're looking for excitement, history, arts, or culture, Manitoba provides the perfect setting for an unforgettable journey.
Manitoba is a province full of adventure. From unique animal encounters to exploring provincial and national parks, there is no shortage of incredible places to explore. And for those who prefer a more urban setting, Winnipeg, the province's capital city, offers a vibrant arts and culture scene as well as plenty of historical sites and experiences to explore. If you're into festivals and events the province has lot of unique opportunities for you to take part in.
Promote Your Business
Work With Me
Our campaigns are all-inclusive, offering pre, during, and post social media coverage, article and video production, as well as integration into other articles.