Newfoundland
Atlantic Ocean, Canadian Shield Lands, Martimes and Canada's Most Eastern Province.
Standing on a rocky point at the eastern edge of Canada, your breath materializing as a puffy cloud in front of you, a thin line peaks over the horizon. The first streaks of light stream toward you as the sun emerges and begins its daily task of waking up North America—starting with Newfoundland and Labrador.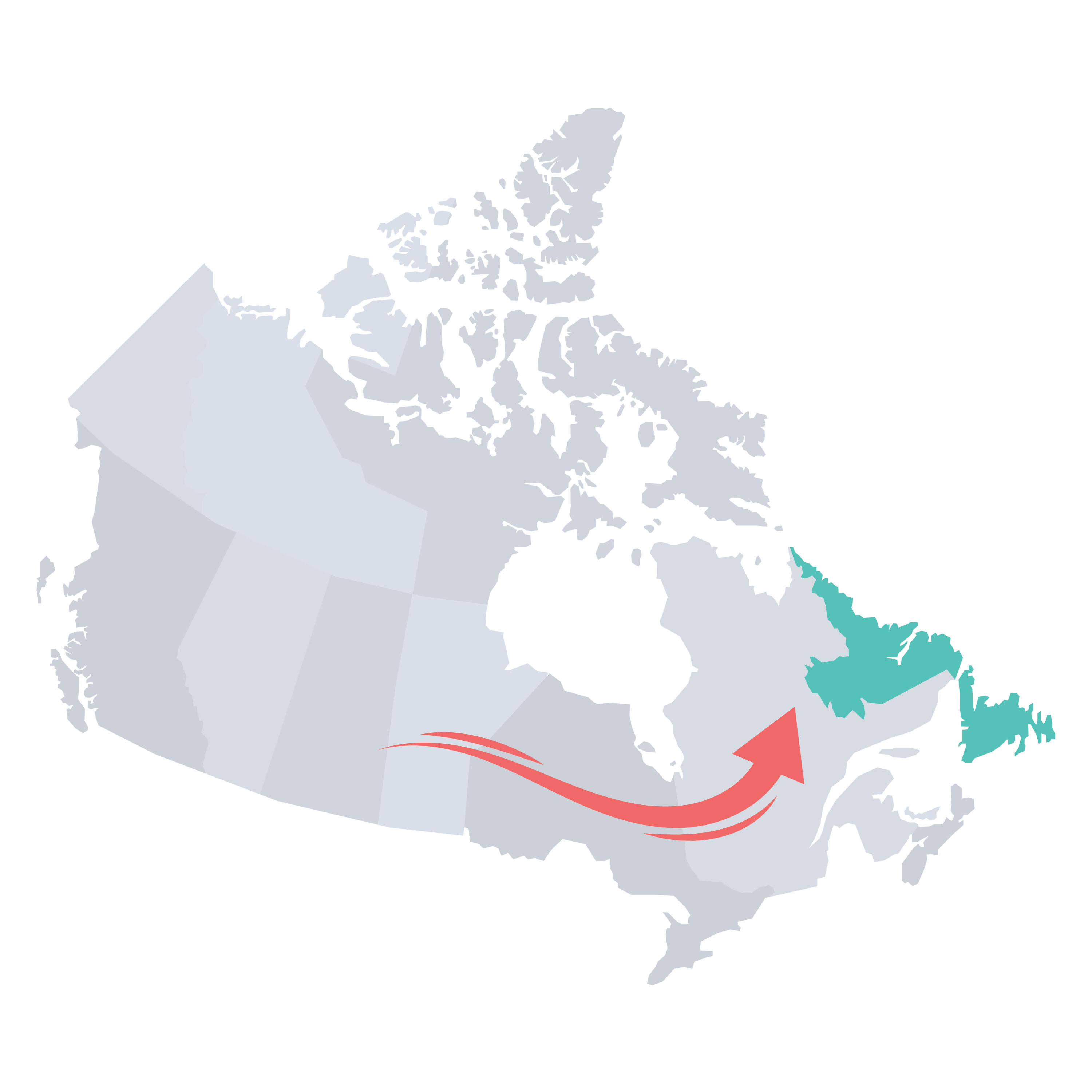 Explore Newfoundland
Blogs
Daylight spreads across this Maritime province bringing life to the towns nestled into fjords, perched on rocky mountainsides and spread out along thousands of kilometres of coastline. Boats are prepared to head out onto the sea carrying fishermen, sailing enthusiasts and adventurers looking to spot rogue icebergs and travelling whales.
People emerge from their brightly coloured homes and greet every passerby as though they're old friends. The character of the architecture and charm of the locals assure that no matter how unfamiliar you may be, you feel as though you're home.
The pull of the land leads you to the trails alive with legends and waterways storied with time. A puffin flies overhead and a fox watches you from it's hiding spot in the tall grass. Rugged peaks, hold the valleys in their grasp and every wooden dock, open field and pebbled shore has a story.
The language, wildlife and adventure that comes alive each and every day in Newfoundland and Labrador is a sight and experience to behold. Be here to discover it for yourself.
Newfoundland and Labrador is best explored in marathon style, taking time to truly immerse yourself in its uniqueness and savour the experiences. From hiking and biking to boating adventures and more, this Maritime province is sure to satisfy your need for adventure. But when you look beyond the obvious, you will see there is so much to discover that is distinctive to the region—things that tell you that, without a doubt, you're in Newfoundland.
Promote Your Business
Work With Me
Our campaigns are all-inclusive, offering pre, during, and post social media coverage, article and video production, as well as integration into other articles.