This summer we took off with a goal to explore our beautiful home province of British Columbia (and a bit of Alberta too.) From crashing waves on Vancouver's west coast to sky-high mountains through the Rockies, to pristine warm lakes in the Okanagan, we put together Ultimate BC road trips for families and now we want you to plan your own trip! Take a portion of our adventure or do the whole 7 weeks on the road!
Disclaimer: This article includes affiliate links from which I may earn a small commission if you choose to make a booking. Money goes to help fund Adventure Awaits and keep more informational and educational articles coming your way!
Are you ready? Here we go!
Route
We planned the trip so that it would take you in one big circle throughout BC and Alberta. There aren't too many spots where the same road was travelled twice, allowing for the maximum number of new adventures! We know that a trip this length would be a huge undertaking for one family (which is why we split it up!), but with the layout and roadways of both provinces, shorter circle routes can easily be executed!
Day 1-3 – Camping in Ucluelet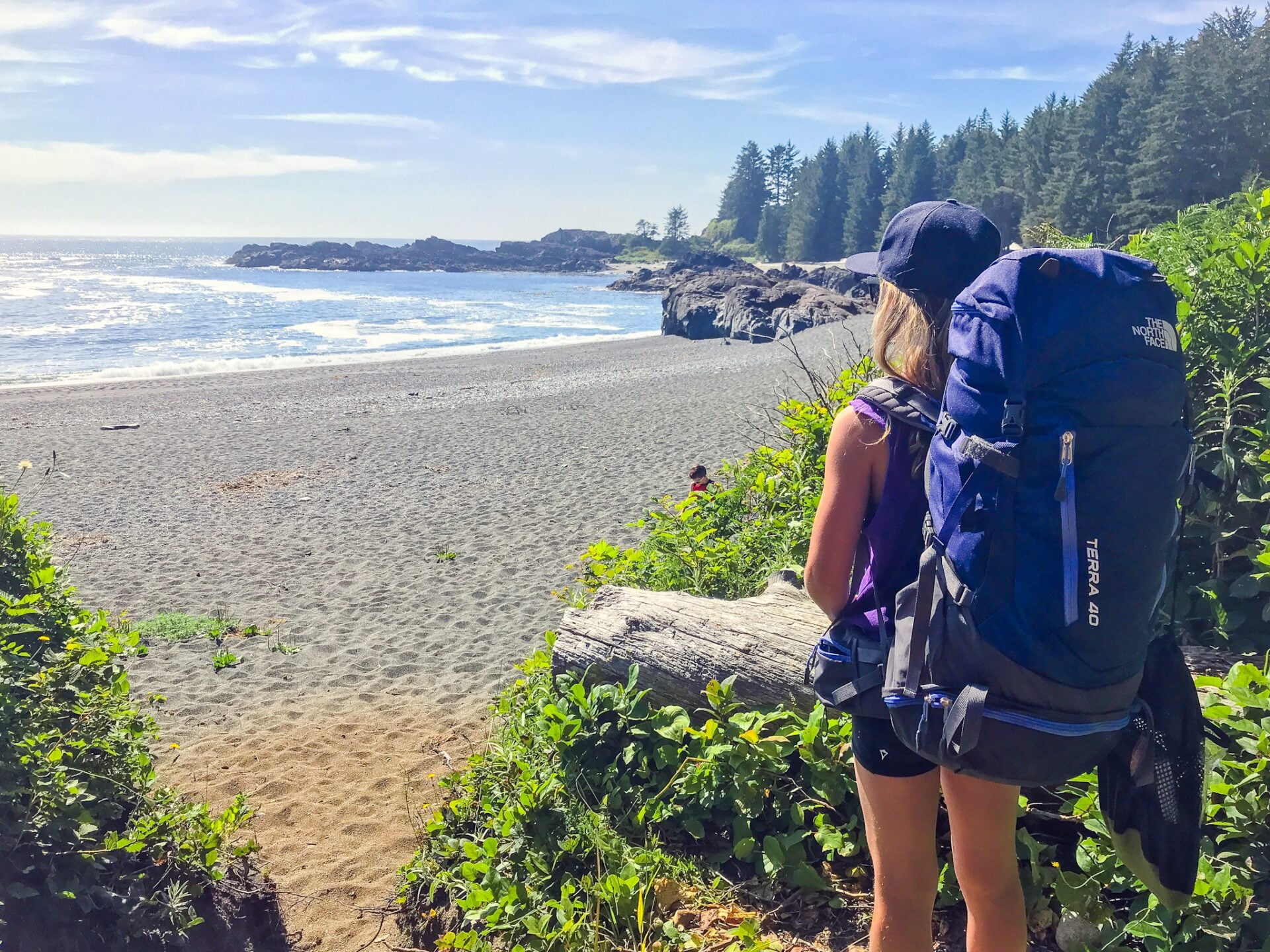 We started off our adventure on a beachfront campsite at the Wya Point Resort in Ucluelet. It was the perfect place to transition into holiday mode allowing the kids unlimited play on the beach and giving the adults some well-needed vitamin sea.
Click here to book your stay at Wya Point Resort in Ucluelet!
Recommended Adventure – Surfing in Tofino!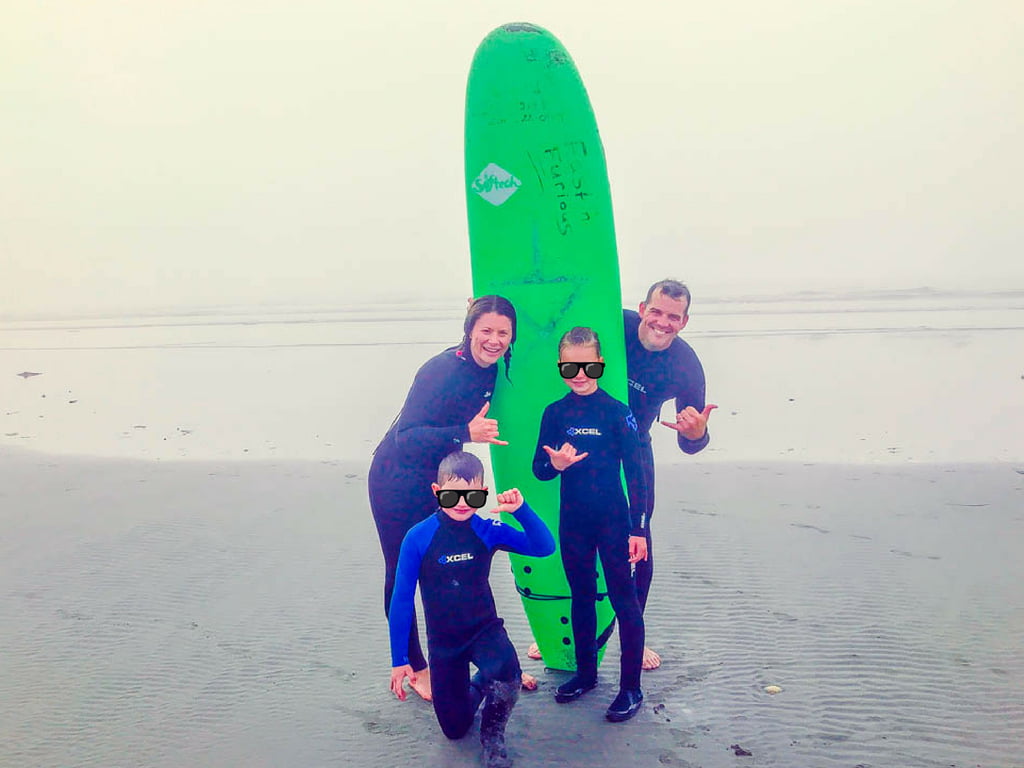 We headed up to Tofino to take family surf lessons with the Tofino Surf School. The family lessons were a perfect way for all of us to learn the sport, while my kids got all the support they needed to have a successful day. The only problem? My son has been asking every day to go back! (A great problem to have).
Day 4-6 – Resort Experience at Black Rock Oceanfront Resort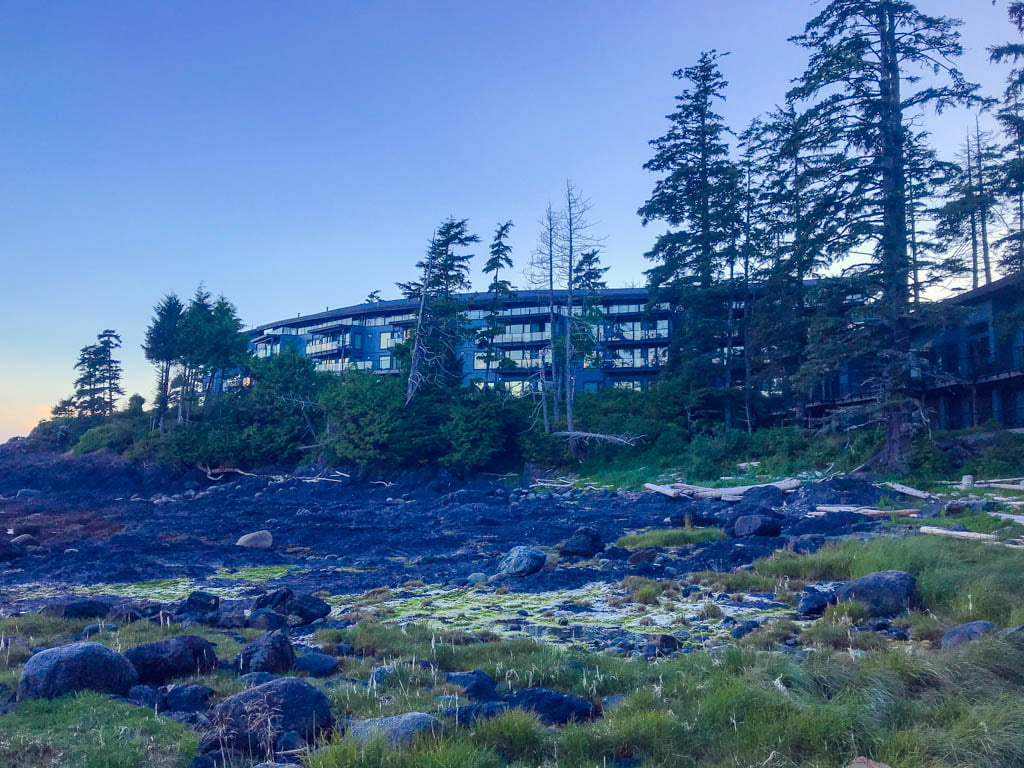 After three days of camping, we were ready for fresh linens, hot tubs and a room with a kitchenette. The Black Rock Oceanfront Resort was truly an unbelievable resort, a masterpiece as if Mother Nature built it herself. We swooned over the views and even left our doors open at night so we could fall asleep to the sound of the waves.
During the day we took in local hikes, wandering some trails including the Wild Pacific Trail. We loved strolling through town for some retail therapy and my daughter loved making her own t-shirt at Pina. Lazy afternoons were spent in the oceanside hot tubs watching the waves crash into the huge black rocks.
Recommended Adventure – Hot Springs!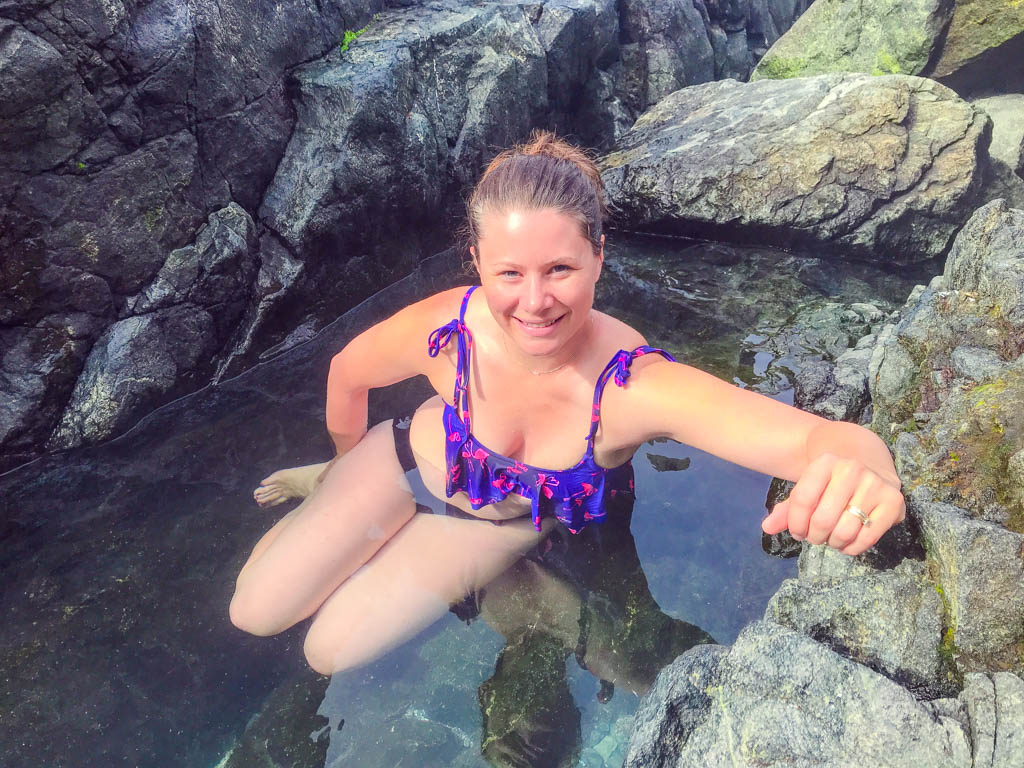 We woke the kids at 5 am and were on the road by six allowing us to join Ocean Outfitters for a Zodiac tour that took us Hiking, to Hot Springs, and watching Humpbacks! It was a six-hour experience we will never forget!
Point of Interest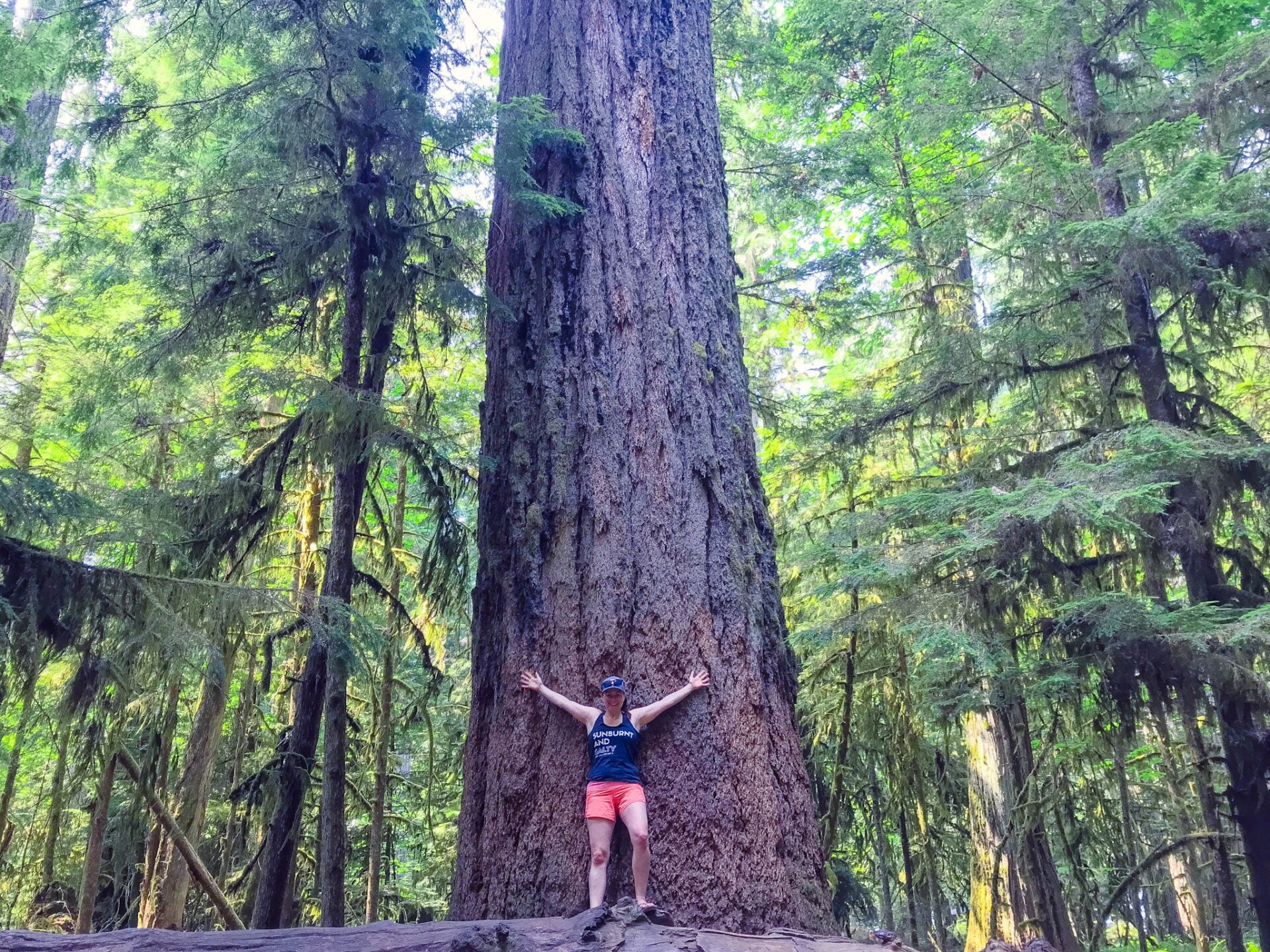 If transitioning from the west coast you have to stop at Cathedral Cove to visit the towering heritage trees! Be sure to pose for a selfie with the oldest tree in the park, standing strong after 800 years.
Day 7-8 – Horne Lake Caves Regional Park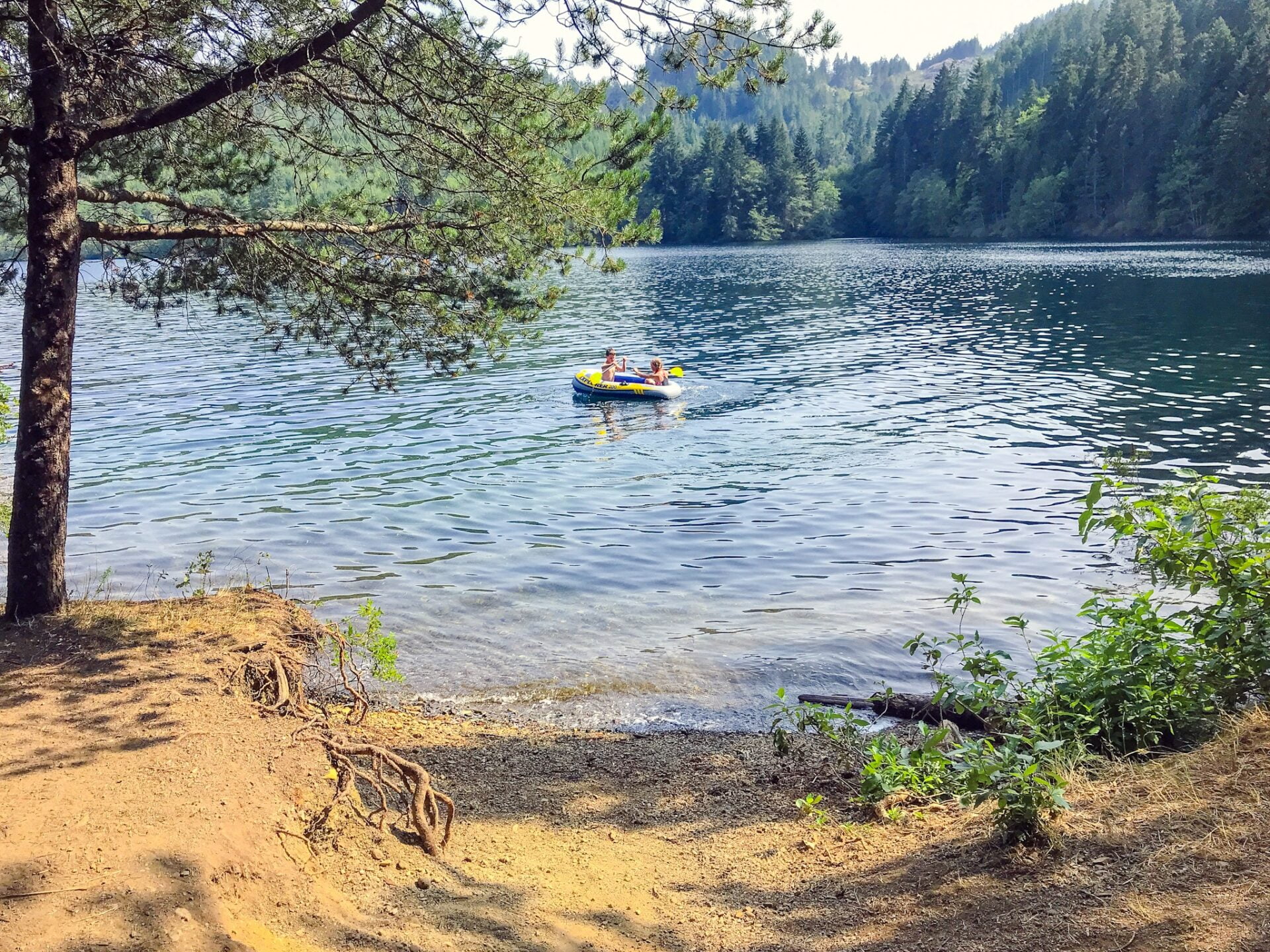 We restocked our groceries in Port Alberni and made our way inland to Horne Lake Caves Regional Park. There we set up camp right next to the lake! The kids loved being able to swim out in the water, wander and build stick creations and play unlimited rounds of Monopoly Deal with their parents.
Recommended Adventure – Caving!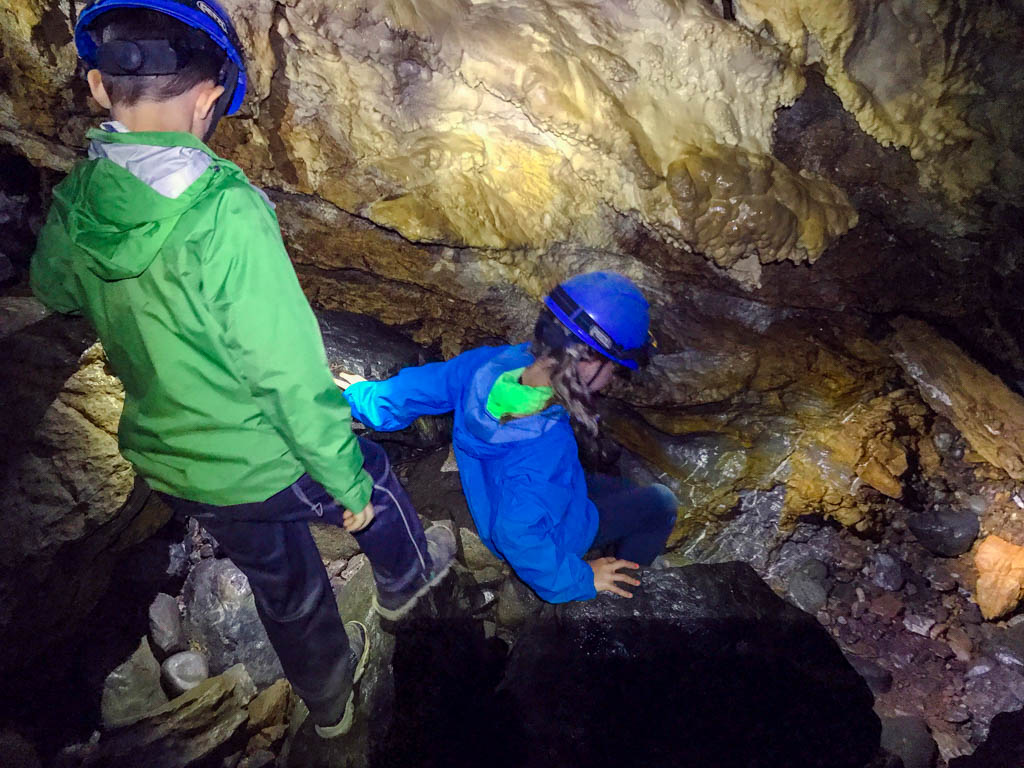 If you're in the Horne Lake Region a trip to see Horne Lake Caves is an absolute must! We took part in a guided tour that provides you access to caves that are not open to the public. Whether you've got little kids (minimum 5 years) or bigger ones the whole family will love this underground Eco tour.
Point Of Interest
Another must-stop visit is Coombs. Famous for the goats on the roof, this market has everything and anything you could imagine from specialty food items to artisan crafts, to toys for the kids. Go hungry and give yourself time for lunch and touring around. From surf shops to ice cream eateries, it's a destination all in one little town.
Day 9 – Parksville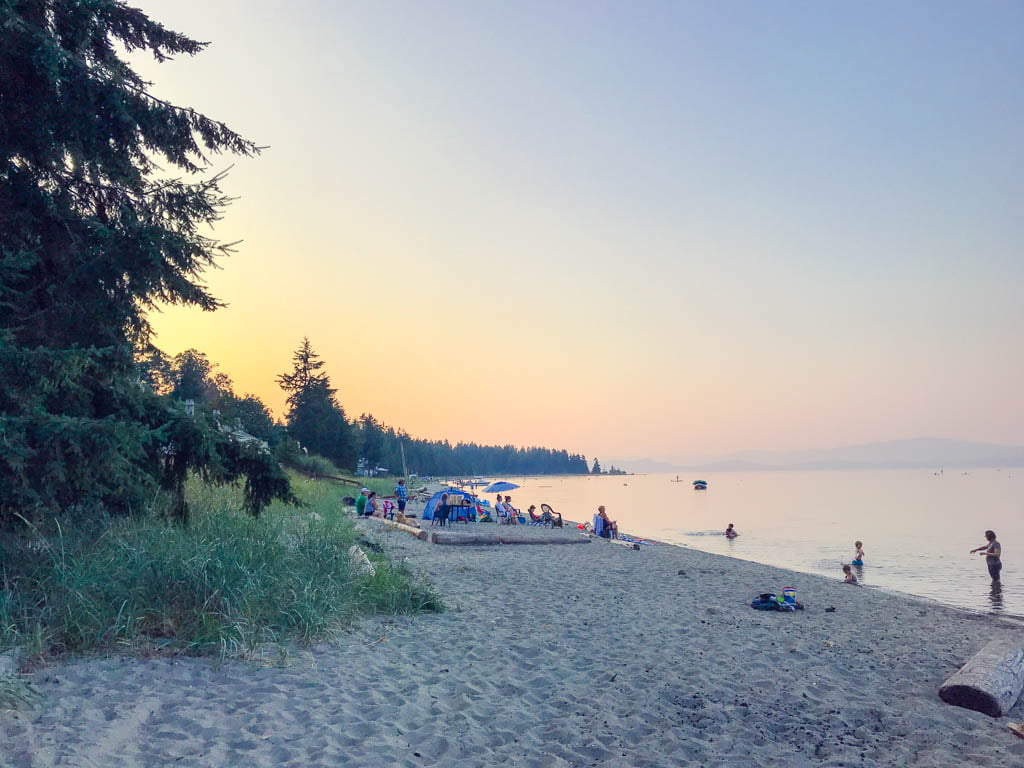 Originally not scheduled to be on our BC road trips itinerary, however, we moved things around to allow a stop in Parksville and couldn't be happier that we did! We were only there for 36 hours but cramped as much as we could in and the kids did NOT want to leave! Some of our highlights included the sandcastle competition, community park, huge beaches at Rathtrevor beach and family-friendly accommodations at Tigh-Na-Mara. (We highly recommend more than one day in Parksville!)
Click here to book your stay at Tigh-Na-Mara Seaside Spa Resort!
Day 10 – Ladysmith & Chemainus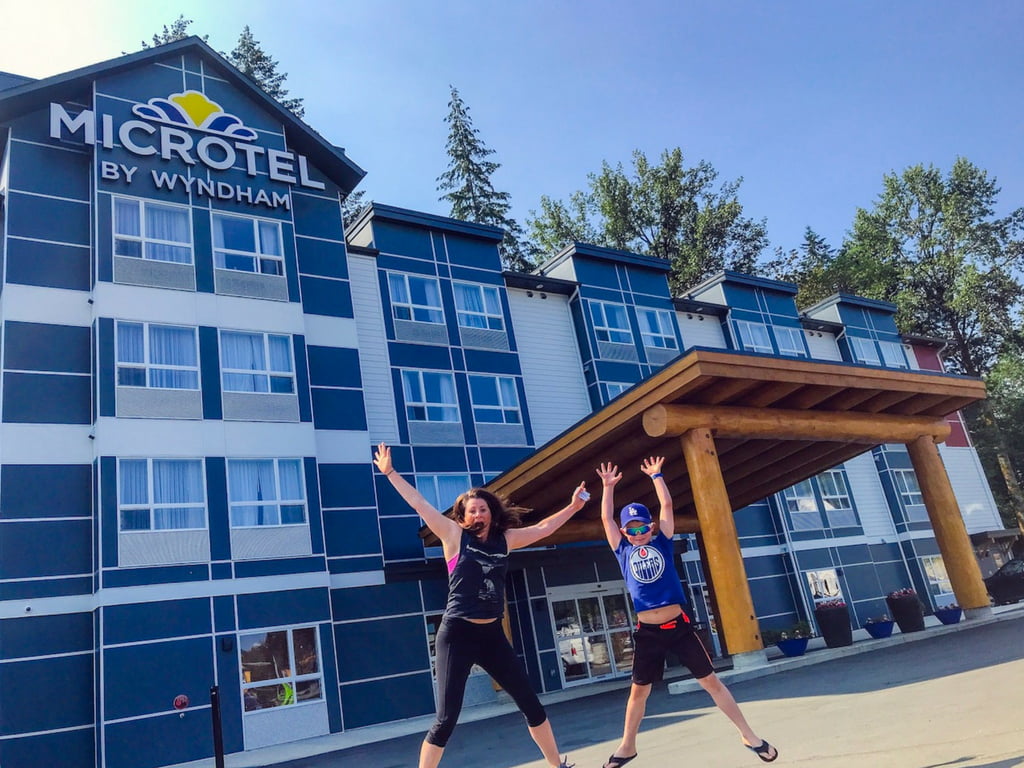 Families on Vancouver Island BC road trips should definitely include a stop at the Microtel in Ladysmith. Centrally located just off the highway, this family-centred property has everything you need to entertain the kids (pool, games lounge) while you do laundry, get in a workout and enjoy a great sleep in comfortable beds. Before you head out for the next day fuel up on the hotel's full breakfast and be ready for an adventure-filled day.
Click here to book your stay at the Microtel Inn & Suites!
Recommended Adventure – Birds of Prey!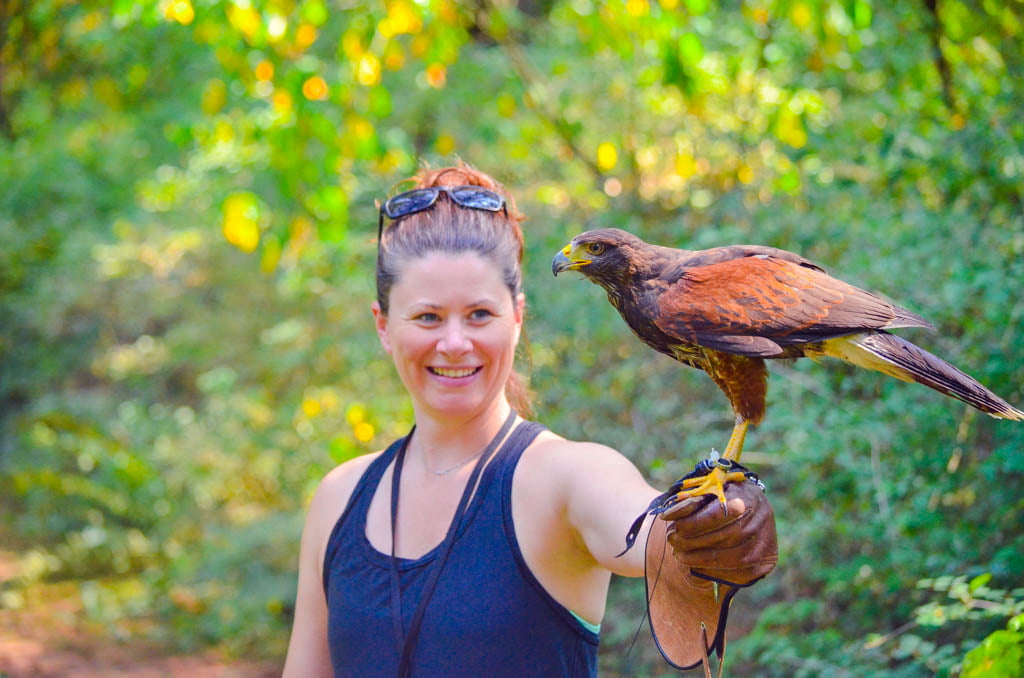 The Raptors experience surpassed any expectations and any other animal encounter we have ever had. From an up-close and personal flying demonstration to a hands-on "close encounter" to a "Hawk Walk." We had intended to stay for one hour and didn't want to leave after 3! A must-do if you're in the region!
Day 11 – Duncan & Merridale Cidery & Distillery
Take in the ambiance of the Cowichan region and slow down, sip, and savour family time while on holiday. Our Merridale experience was a glamping retreat like no other filled with amazing food, an abundance of space to explore and an amazing yurt to cuddle into for the night.
Recommended Adventure – Take in the Sights!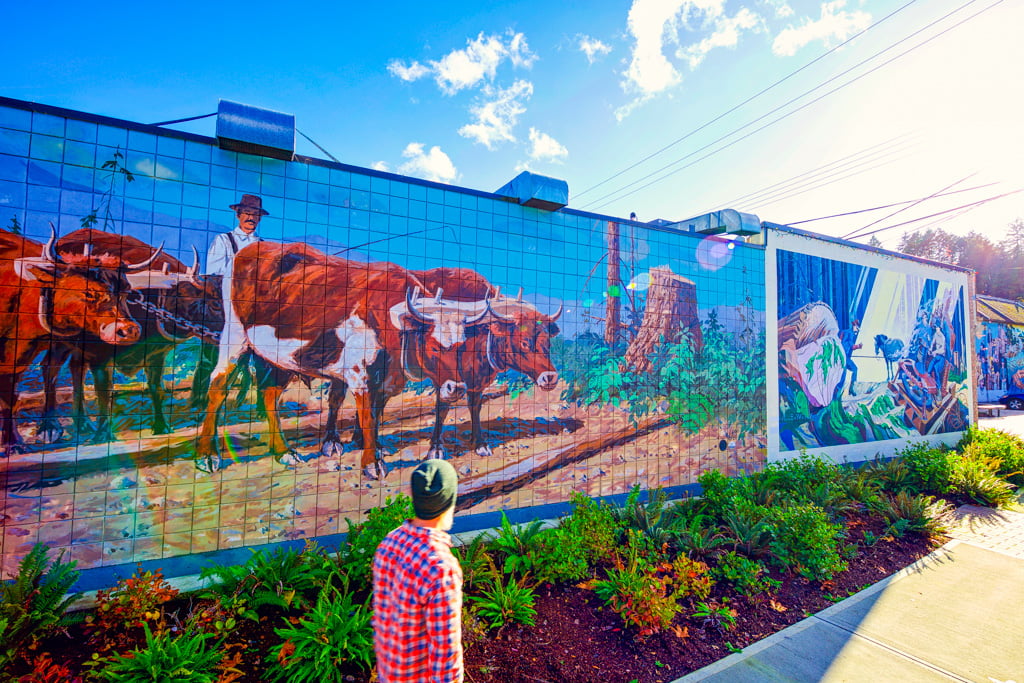 Central Cowichan is an area that needs to be explored. From educational experiences including the BC Forestry Museum in Duncan, to walking alongside history with the Chemainus Murals, to strolling across an iconic trestle bridge, there's so much to explore in Cowichan!
Day 12-13 – Victoria & Bear Mountain Resort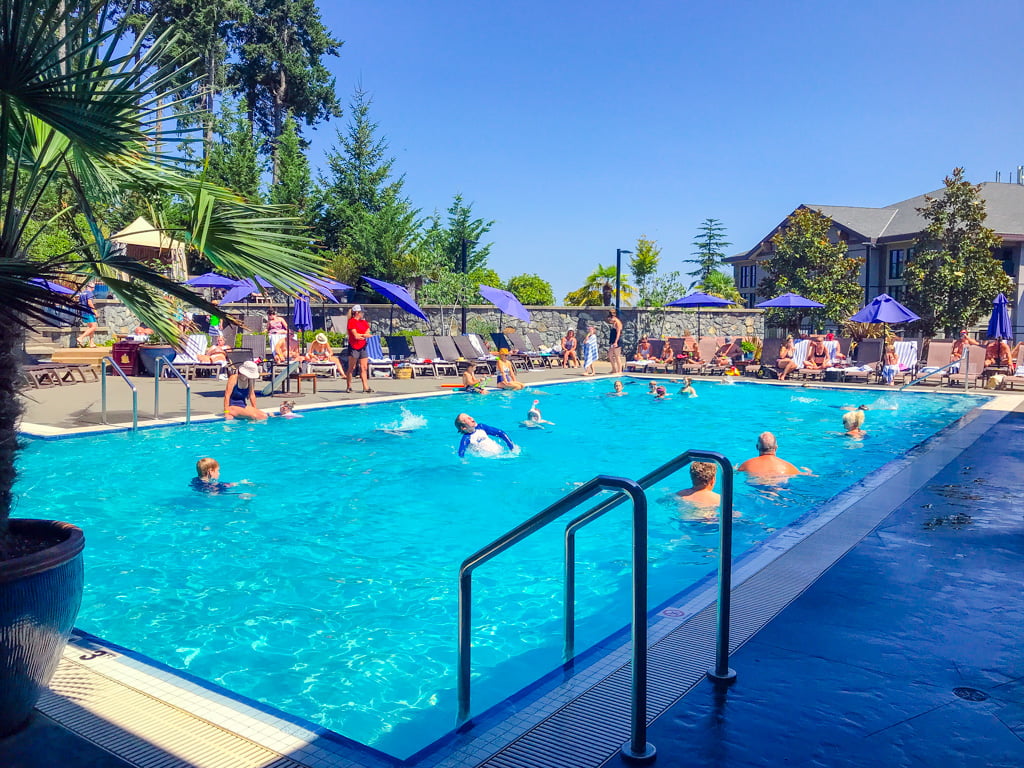 For our final days on holiday, we soaked in luxury at the Bear Mountain Resort. Our children loved "The best pool ever" and visited it daily, while my husband and I swooned over the poolside bar and restaurant. From luxury food to family-friendly amenities, to huge soaker tubs to sit back and reflect on the day, our stay at Bear Mountain was the perfect way to wrap up the Vancouver Island portion of our trip.
Click here to book your stay at The Westin Bear Mountain Resort!
Day 14-15 – Vancouver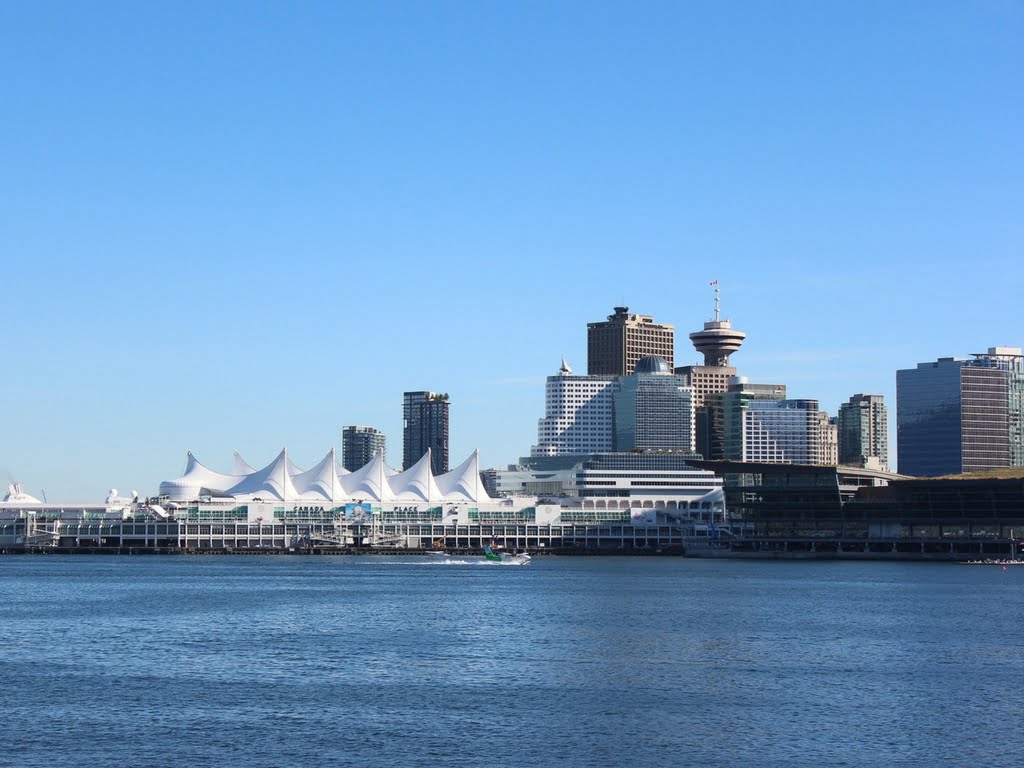 Vancouver is an iconic city with world-famous skylines and lots of great places to explore. We recommend an authentic Vancouver experience and an opportunity to connect with what makes us unique by exploring these day trips while you're in our region!
Day 16-17 – Whistler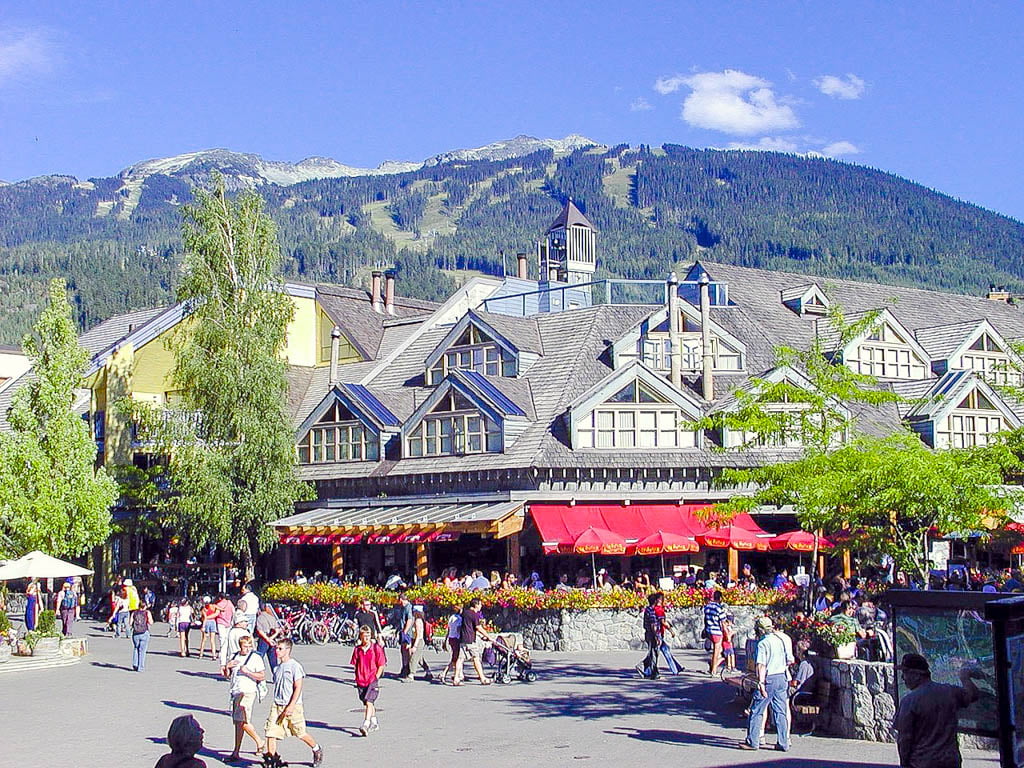 Whistler is such a family-friendly destination and is full of adventures for the whole family. From resorts right in the village, zip lining, mountain biking, shopping, great eats and ATV adventure tours, there is something for everyone! We never hesitate to stop and spend time in Whistler, as we know we are never disappointed!
Click here to book your adventures and accommodations in Whistler!
Day 18-19 – Search for Gold in Barkerville
As soon as you step into the welcoming visitor centre at the Barkerville Historic Town and Park, you are instantly taken back to 1862 and the booming gold rush days in the Cariboo of British Columbia. As you walk through town you can almost feel the excitement that the gold prospectors felt as they mined the hills in hopes of finding riches. Shows, stagecoach rides, gold panning and sleeping in luxury cottages are just a few of the things to discover here!
Day 20-23 – Tumbler Ridge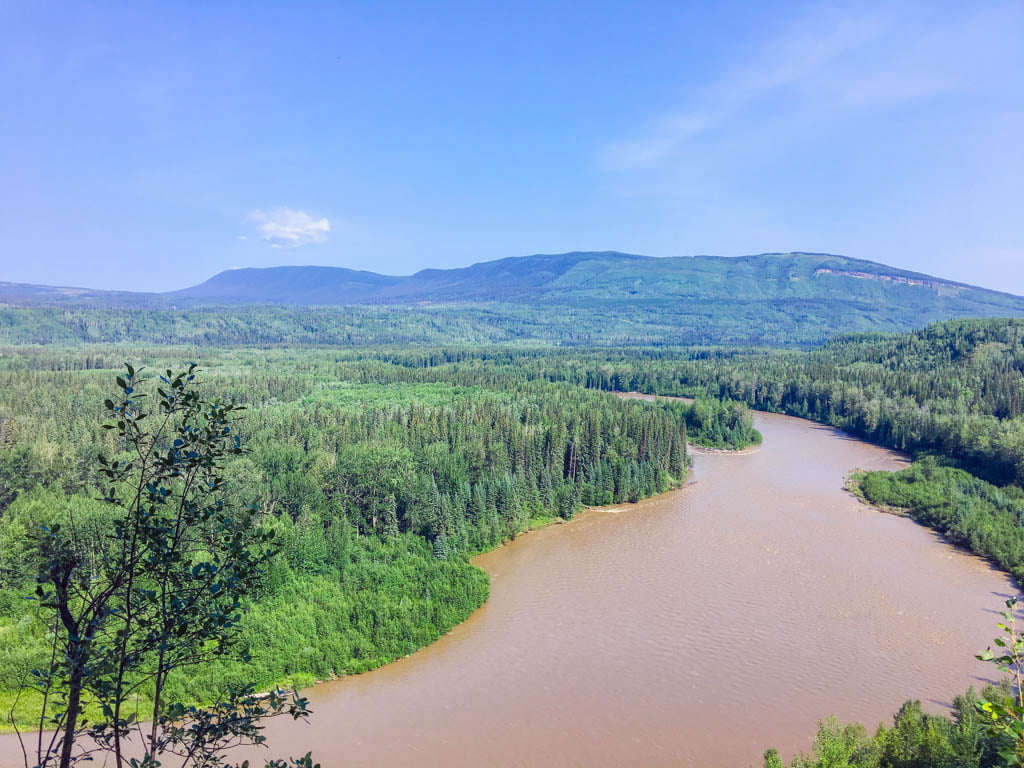 Tumbler Ridge should be on the radar for any outdoor-loving family! With all of the adventures the area has to offer, combined with amazing hospitality, there is no reason why you shouldn't visit this outstanding town. From exceptional hiking, dinosaur discoveries, camping, mountain biking, golf and waterfalls, this town has it all!
Click here to book your stay at the Trend Mountain Hotel!
Recommended Adventure – Chasing Waterfalls!
It is no secret that Tumbler Ridge is known for its wilderness adventures, sprawling forests and many waterfalls. Being able to explore waterfalls, especially those off the beaten path, are one of the main highlights for visitors to the region. Wild River Adventure Tours offers jet boat excursions to view the spectacular Kinuseo Falls. This adventure is not one to be missed!
Point of Interest
East of Tumbler Ridge, on the outskirts of Grande Prairie, is the Philip J. Currie Dinosaur Museum. This incredible hands-on facility is full of exhibits to entertain the whole family. Kids (and adults!) can pretend to be paleontologists and search for dinosaur bones and footprints. Stand beside full-size replica dinosaur skeletons and touch real dinosaur fossils! This is one pit stop that all families need to experience on their BC road trips!
Day 24-26 – Jasper National Park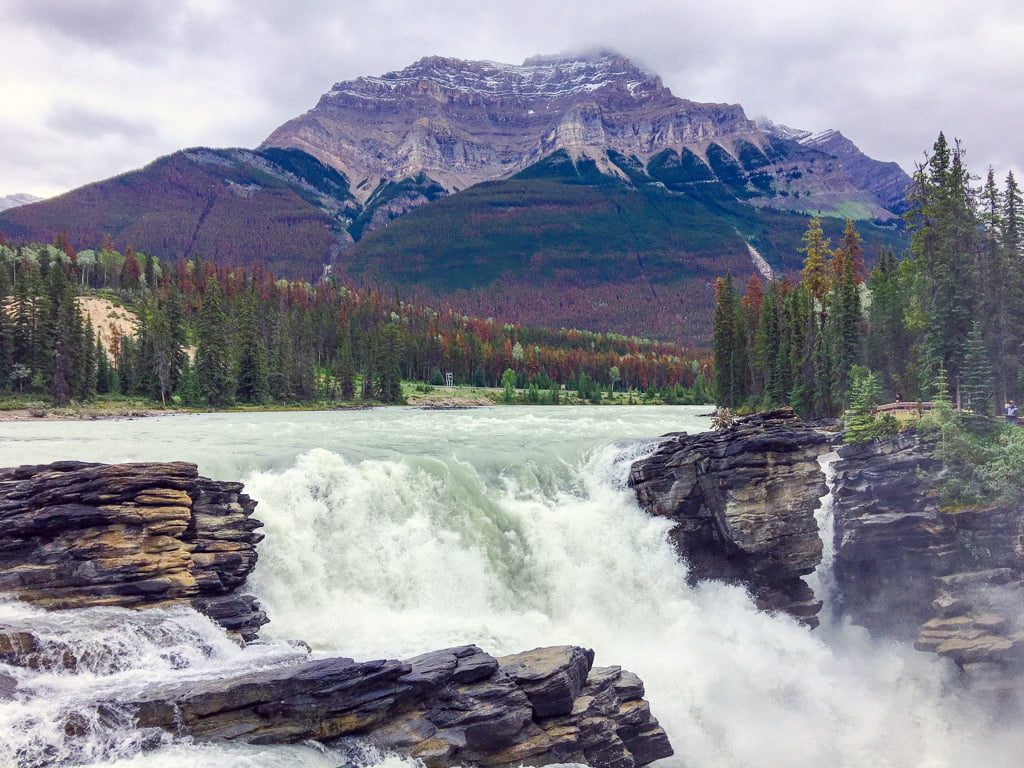 Camping in Jasper National Park has been an activity that families have been experiencing for many years. Whistlers Campground was built in the 1960's and is ready for some major renovations! It has had upgrades and additions over the years, but the campground is showing its age and it's time for a HUGE facelift. Big changes are coming for Jasper!
Recommended Adventure – Glaciers!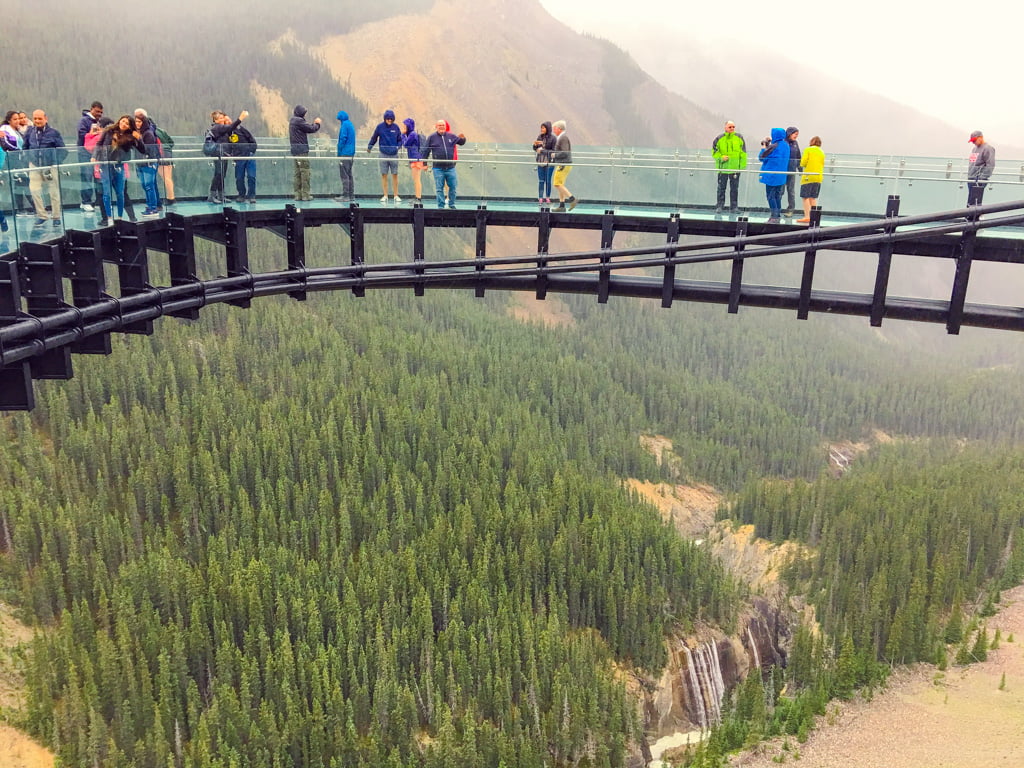 Imagine stepping out onto a glass walkway 918 feet above a river valley! This is the Jasper Glacier Skywalk, an exhilarating way to experience the Athabasca Glacier and Columbia Icefield. This 1-kilometre-long glass walkway allows you to have an unobstructed view of waterfalls, river beds, fossils, glaciers and mountains with exposed rock tops. A great family-friendly experience!
Click here to purchase your tickets to the Jasper Glacier Skywalk & Glacier Tour!
Point of Interest

Head into the mountains and soak away the day at the Miette Hot Springs. Located an hour's drive Northeast of the town of Jasper, this is somewhere not to be missed. Kids will love plunging into the cold pools and then jumping into the hot springs pools to warm back up. Don't forget to go for a hike after your soak to find the source of the hot springs!
For more places to check out in Jasper read my blog Top 20 Things to do in Jasper!
Day 27-29 – Banff National Park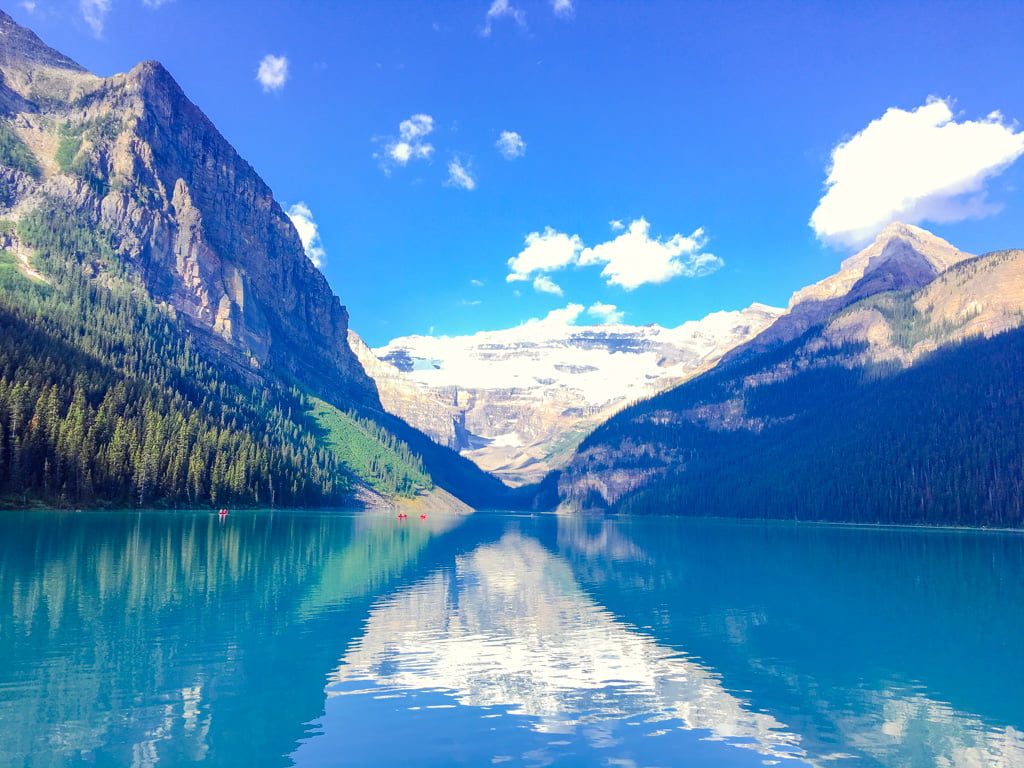 Banff is a popular vacation destination for people from all over the world, on average there are 3.5 million visitors each year. Knowing how busy the park was going to be, we decided to make use of their public transit and Parks Canada shuttle systems to get around and see the sights. It was so convenient and easy to leave our car parked at our campsite and explore Banff by bus!
Recommended Adventure – Banff Gondola!
At 2,281 meters above sea level and surrounded by 6 scenic mountain ranges, a trip up the Banff Gondola truly gives you the feeling of being on top of the world. With breathtaking views, an interpretive centre and a boardwalk hike, this attraction is the perfect addition to your Banff experience.
Click here to purchase your Banff Gondola tickets!
Point of Interest
If you are going to visit any of the National Historic Sites, make sure Cave and Basin is one of them! It is the birthplace of Canada's national parks system and visitors can explore the smelly hot springs inside the cave and enjoy the beauty of the bright green waters in the basin outside. Kids, don't forget to grab your Xplorers booklet when you arrive!
Day 30-33 – Alberta Badlands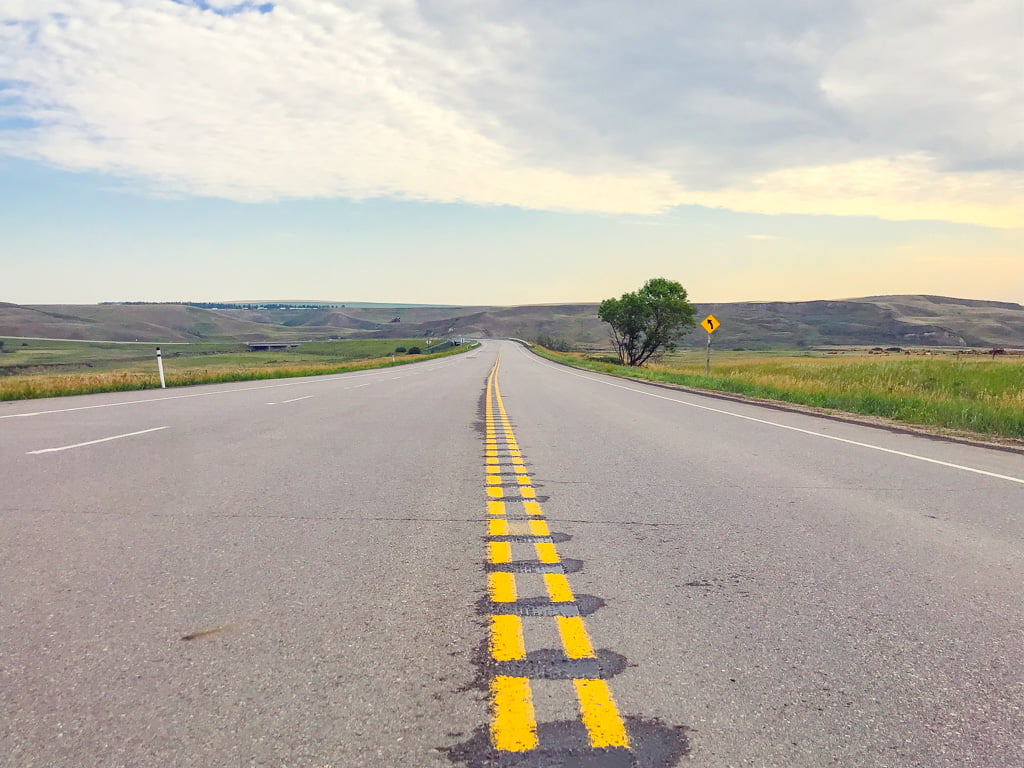 From cowboy hats to camping, to living the lake life, we were very fortunate to have the opportunity to experience the diversity of what Calgary has to offer, set against the picture-perfect backdrop of the Alberta countryside. Whether you're interested in seeing a one-of-a-kind event like the Strathmore Stampede, taking a trip down memory lane or living the lake life, there's something here for everyone and my only hope is that you fall in love with the Canadian Badlands as much as we did.
Day 34-36 – Kamloops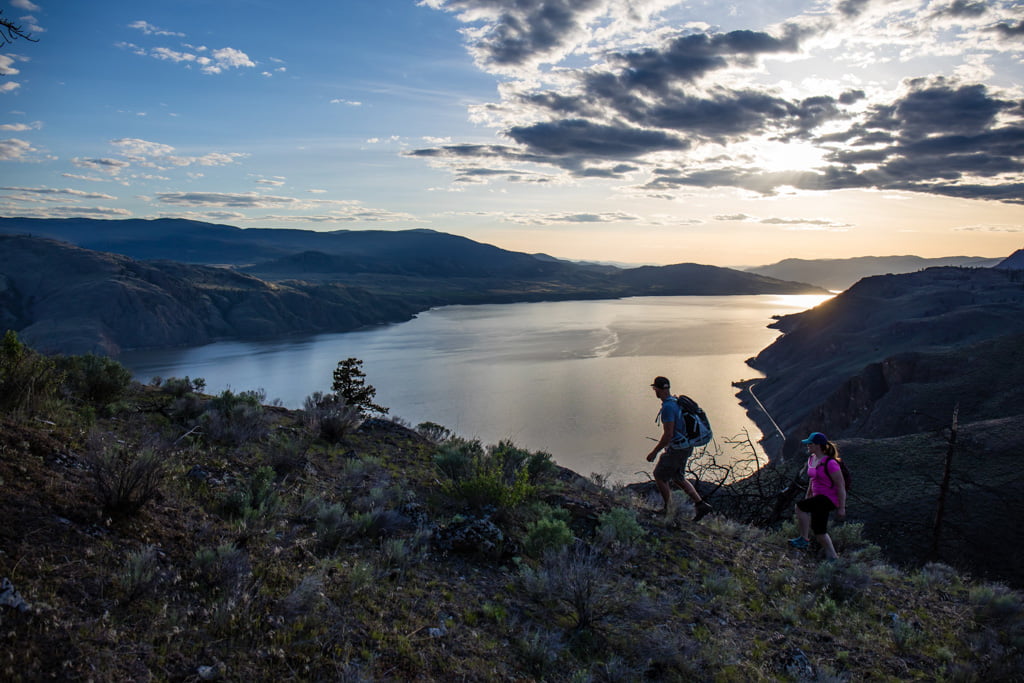 Often a transition or an "in-between" destination, Kamloops is a mecca of outdoor activities waiting to be explored! We spent three action-packed days in Kamloops where we rode a Nui for the first time, got lost in an escape room, took my son zip lining for the first time, came face to face with rescued animals including 2 grizzly bears, and also learned about local mountain biking, hikes, and even a theatrical train to explore! Needless to say, Kamloops is a destination not just a pit stop for BC road trips!
Recommended Adventures – Everything!
With so many adventures to recommend we can't choose one! Whether you're looking to take the whole family on one big SUP, try zip lining with Treetop Flyers, or spend the afternoon at the BC Wildlife Park, choose the adventure that's right for your family (or stay a couple of extra days and do them all!).
Click here to purchase your tickets to the BC Wildlife Park!
Day 37-39 – Sun Peaks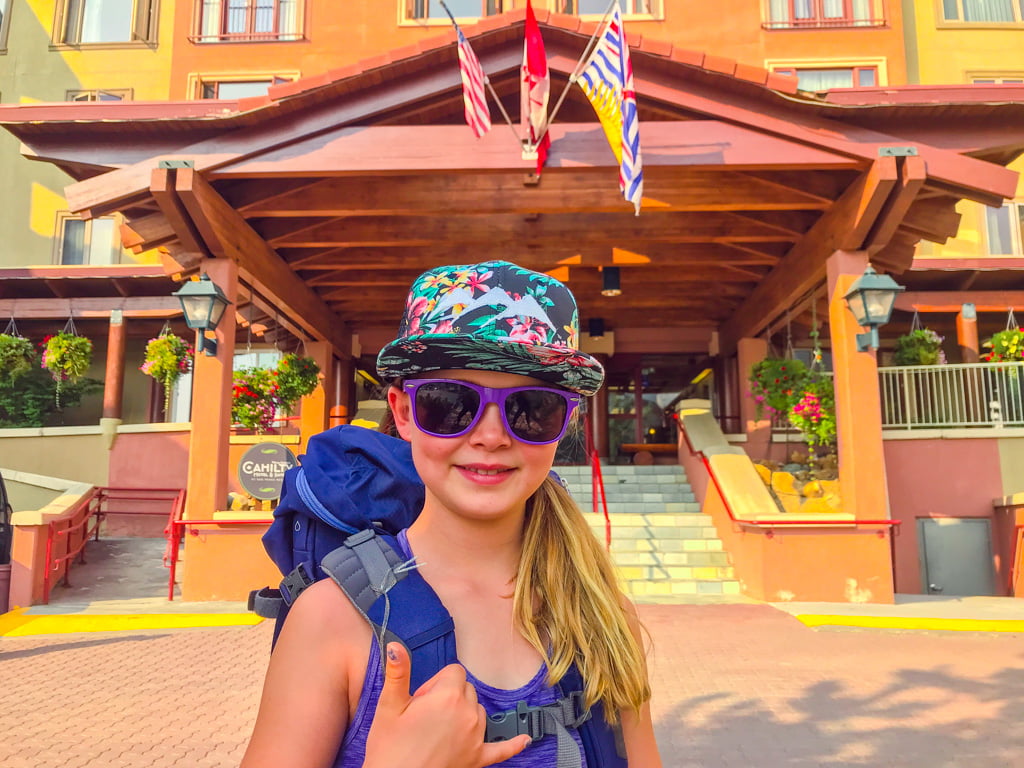 A European village tucked into the mountainside, we felt right at home at Sun Peaks. From my daughter learning how to do her first drops on a mountain bike, to seeing my son get thrown 20 feet in the air in the kid's zone, to alpine hiking and voyager canoeing, Sun Peaks is the perfect place for an outdoor family to explore during BC road trips! 
Click here to book your stay at Nancy Green's Cahilty Hotel & Suites!
Recommended Adventure – Mountain Biking Lessons!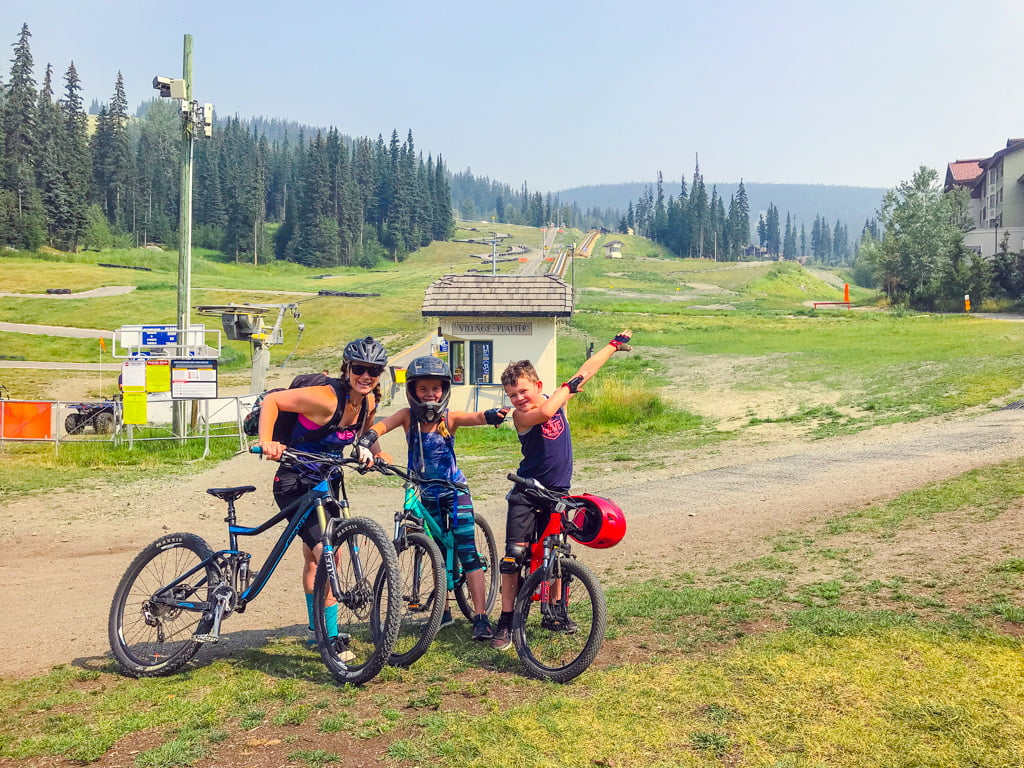 Barely confident standing on her bike my daughter was inspired and quickly connected to our female instructor, Melissa. After lots of great activities, my daughter's confidence was up and by the end of the two-hour lesson she had mastered her first drop!
Day 40-44 – Vernon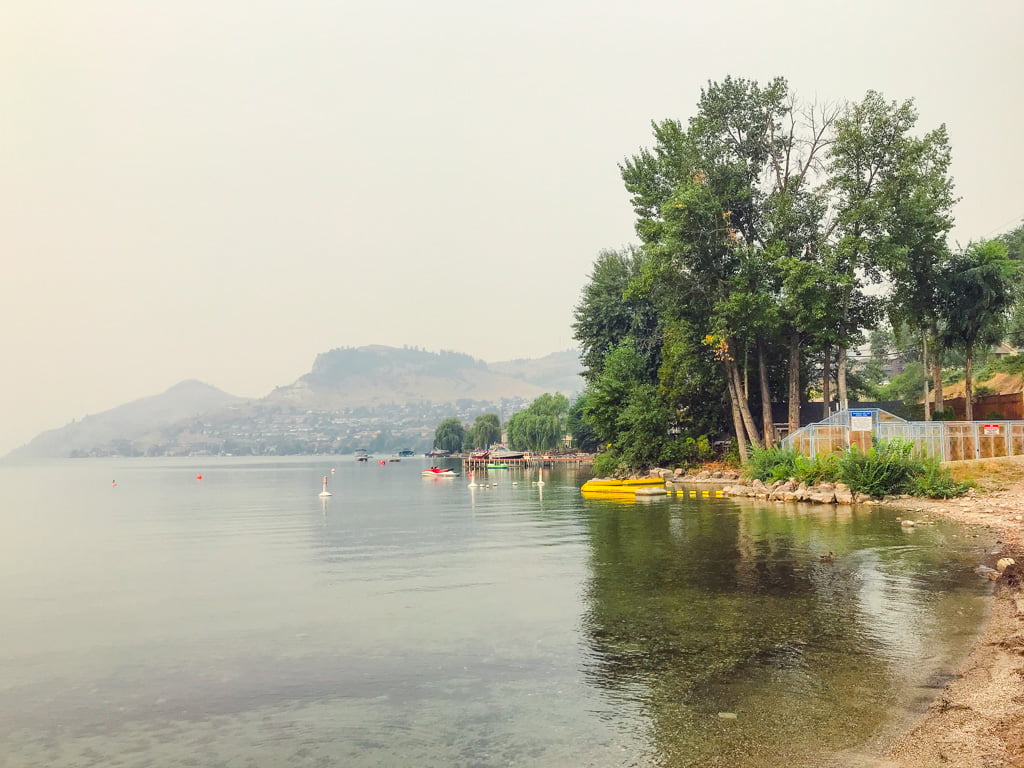 Sandy beaches with warm water that whispers up to you "jump in"! From swimming and paddling on Kalamalka Lake to looking down on it from Predator Ridge after mountain biking, the scenery and the activities in and around Vernon beg you to stay and explore. When we were spent from physical activity, we took part in a variety of local family-friendly activities including shopping for freshly baked pies at Davison Orchards, searching for the queen bee at Planet Bee, and stepping back in history at O'Keefe Ranch.
Click here to book your stay at Predator Ridge Resort!
Recommended Adventure – Turtles & Tunnels!
SUPing with Kalavida!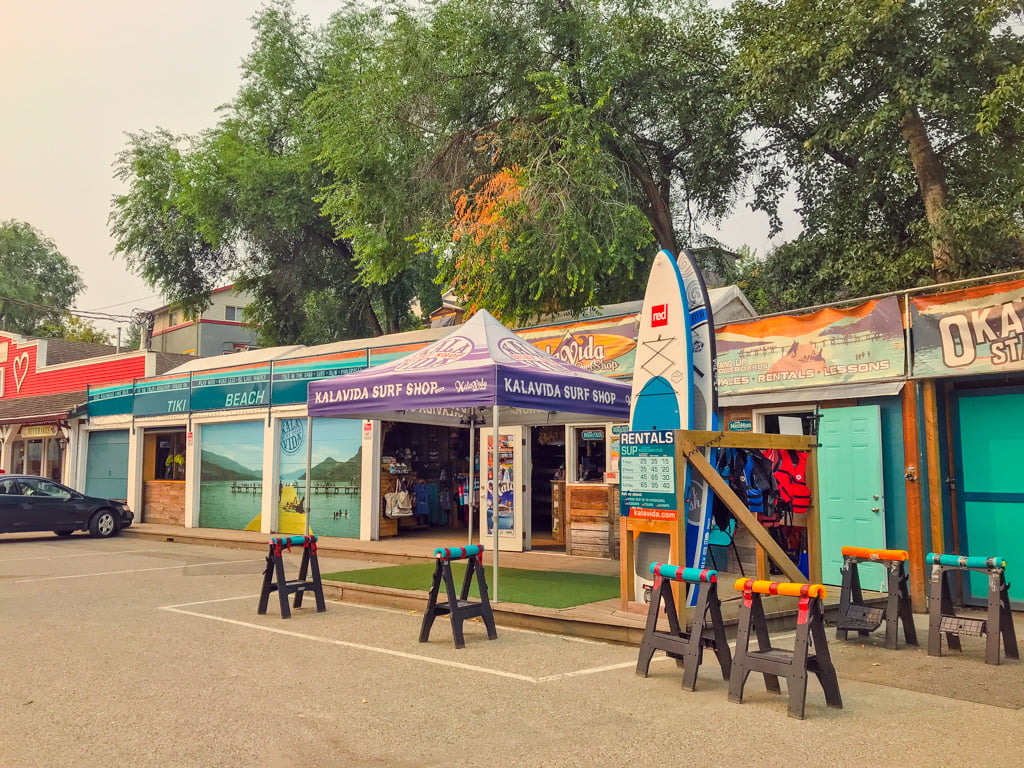 Did you know you can find Turtles in Kalamalka Lake? A short distance from the beach in front of the Kalavida shop brings you to a side estuary and the best experience of paddling through a tunnel. After going through the hanging willow tree branches, you'll be on the lookout for turtles sunning themselves in the heat!
Day 45-47 – Penticton
Penticton was made for kids, or at least that's what my children have said. A paradise for parents, where kids have lots of opportunities for free outdoor playtime combined with modern entertainment centers, family resorts and amenities. If a destination was made for Summer BC road trips, this…was…IT!
Click here to book your stay at Ramada by Wyndham Penticton Hotel & Suites!
Recommended Adventure – Kayaking!
Hoodoo Adventures has a lot of opportunities to get outdoors, whether you're looking for an easy afternoon paddle on the lake or looking to make a weekend adventure out of it and try one of their adventure races.
Day 48-50 – Osoyoos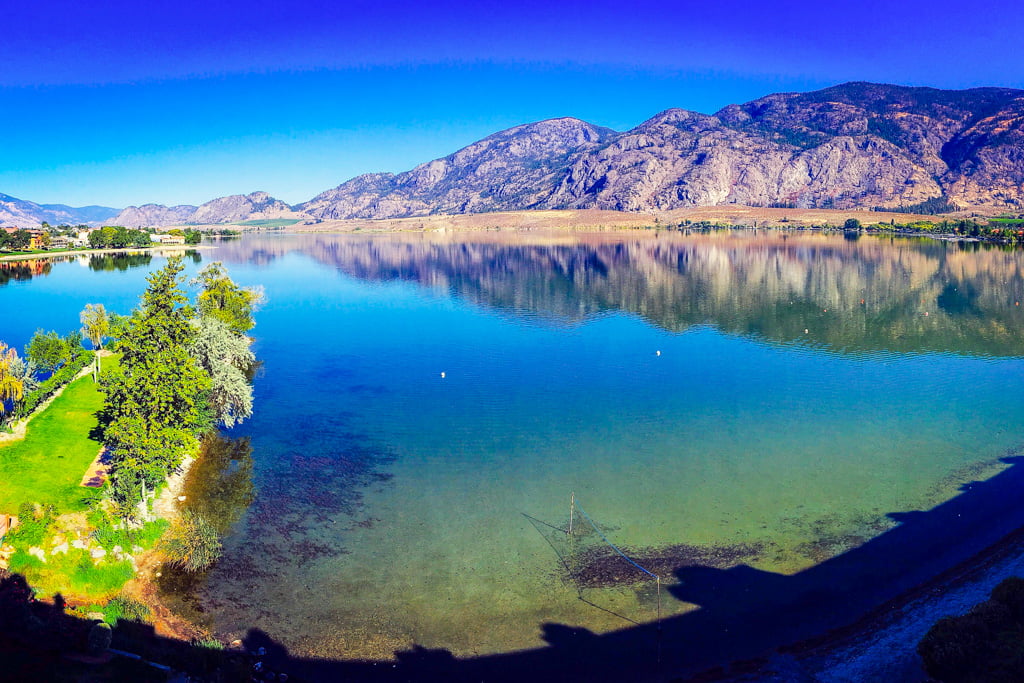 Osoyoos gives families the chance to slow down and spend a lot of time together, doing quality activities in the summer. A quaint, lakeside community begs you to slow down as soon as you enter. With world-class resorts and accommodations for every style and budget, Osoyoos is ready for families looking to slow down and spend time together in the summer.
Click here to book your stay at the Watermark Beach Resort!
There you have it folks! 7 weeks, over 4,800 kilometres travelled and endless memories were made while British Columbia and Alberta were explored! We hope that by sharing our experiences, you have been inspired to plan ultimate BC road trips for your family!
Now that you are armed with all the destination information you need, here are some great articles to help you with the logistical side of your road trip planning!