Nova Scotia
Historical attractions, beach-time-bliss, hikes, kayak trips or fresh lobster.
Come explore the colours of Nova Scotia where vibrant landscapes twist and bend effortlessly into one another as they make their way to the water's edge. Rolling green hills give way to sandy beaches and clear, turquoise waters while rocky escarpments drop to rugged shorelines. The setting sun envelops the world in a multitude of dusky hues and even the buildings and fishing boats pop with colour and whimsey—greatly mirroring the spirit and charm of the local communities.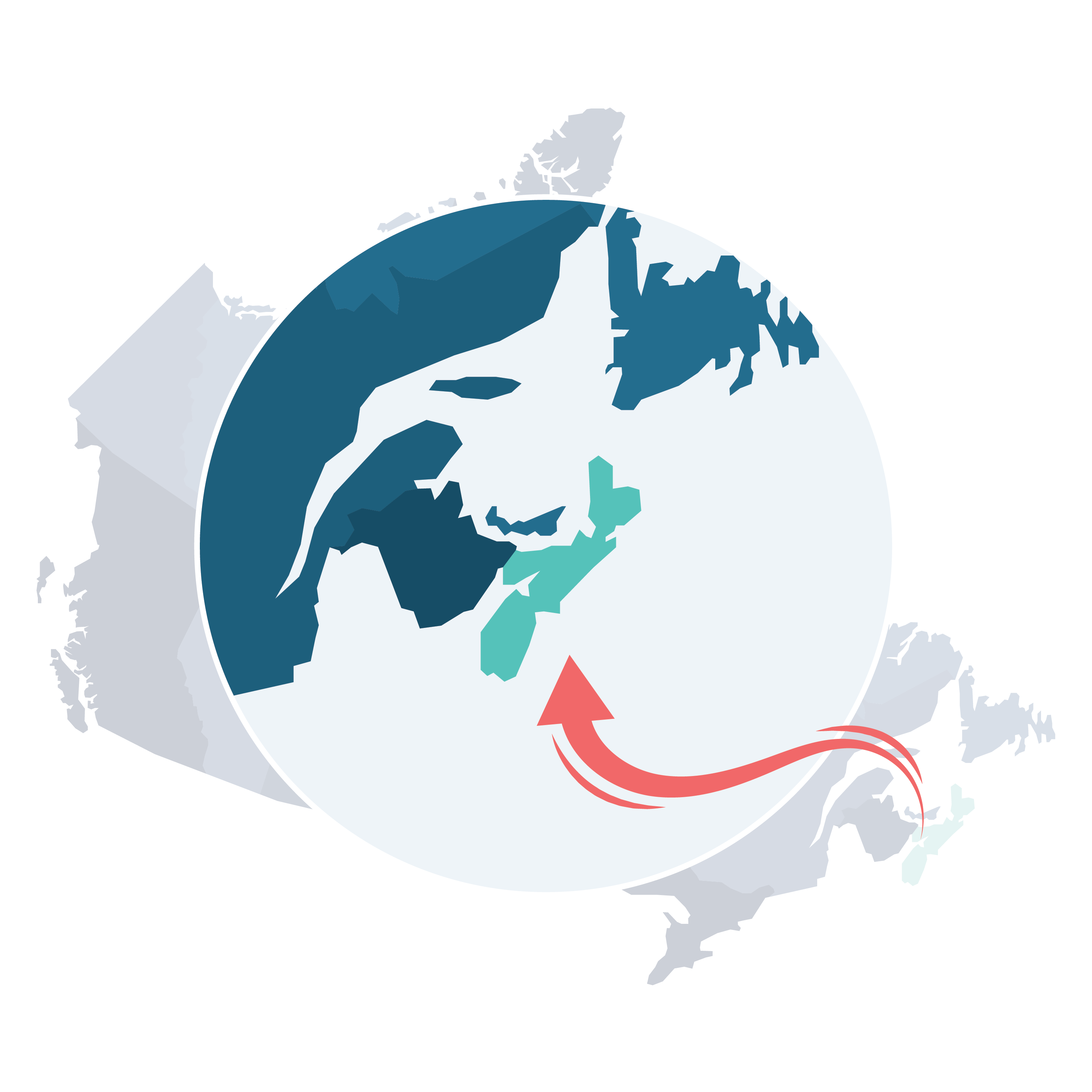 Known as Canada's Ocean Playground, you are never more than 70km away from the sea no matter where you are in this Maritime province. Breathe in the salty ocean air as you relax on the beach or let your fingers glide through the water as you take a break from paddling your kayak. Get up close and personal with one of the quintessential fishing communities that dot the shore and visit the iconic Peggy's Cove Lighthouse perched on windswept rocks. 
Discover hiking trails that weave through old growth forests and others that lead to lookout points you will never want to leave. Enjoy sweeping views of the coastline and discover for yourself that no filter could do justice to what is naturally Nova Scotia.
Don't let Nova Scotia's small size fool you—from the highest cliffs to the sand that's only exposed when the moon pulls the water to its lowest tide—this Maritime province is packed with adventure. Whether you're looking for historical attractions, beach-time-bliss, hikes, kayak trips or fresh lobster, you are guaranteed to find it all in one of the seven regions across this beautiful province.
Promote Your Business
Work With Me
Our campaigns are all-inclusive, offering pre, during, and post social media coverage, article and video production, as well as integration into other articles.