Abbotsford Sunflower Festival
Their blonde braids bounced down the sunflower patch as soon as the gates opened for the Abbotsford Sunflower Festival. Giggly and in awe of the simple things, each of my four little adventurers was quickly squealing "Look Mom" as they made me photograph each of their favorite flowers as if it was the first time they had ever seen a sunflower.
And isn't that the magic of seeing things through children's eyes? The awe and wonder all wrapped into one magnificent yellow flower? The keen eyes of a bumblebee, taking stock before heading out on a flight. Or the curious eyes of a garden gnome, who's purposely playing "peek a boo," with guests, if you're quick enough to catch them.
Abbotsford Sunflower Festival at Taves Family Farm
The Sunflower Patch at Taves Family Farm is a part of Abbotsford's sunflower trail, and a great seasonal addition to the family farm experience. With beautiful blooms including Ring of Fire, Autumn Beauty, and Mardi Gras, kids and adults will both enjoy the experience of adventuring in a Sunflower Patch. Here are a few pictures to inspire your Abbotsford Sunflower Festival.
Experience: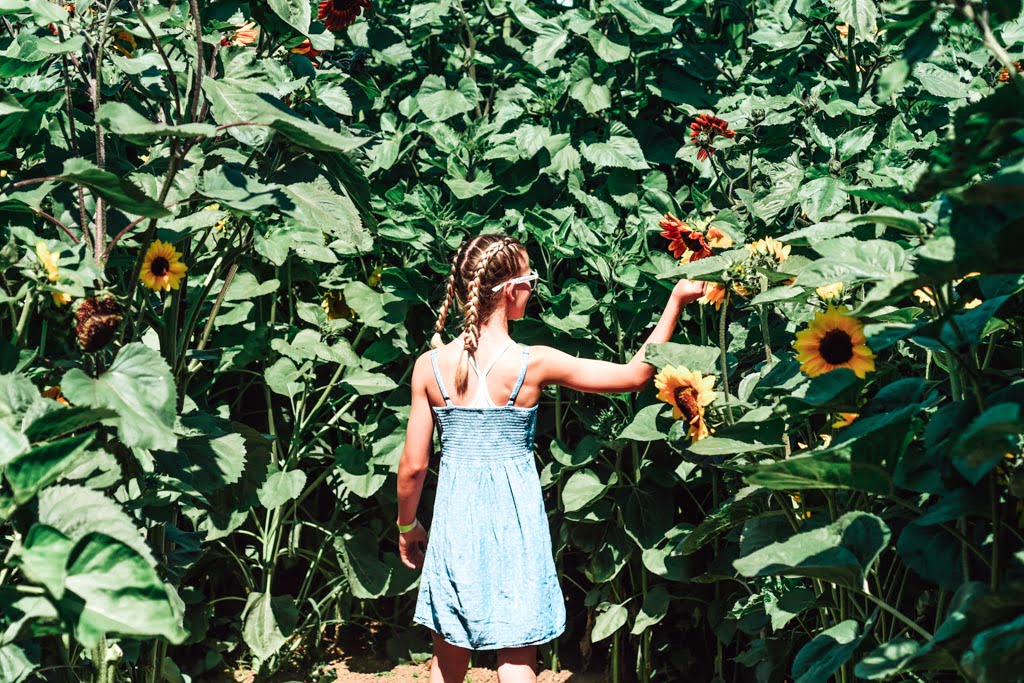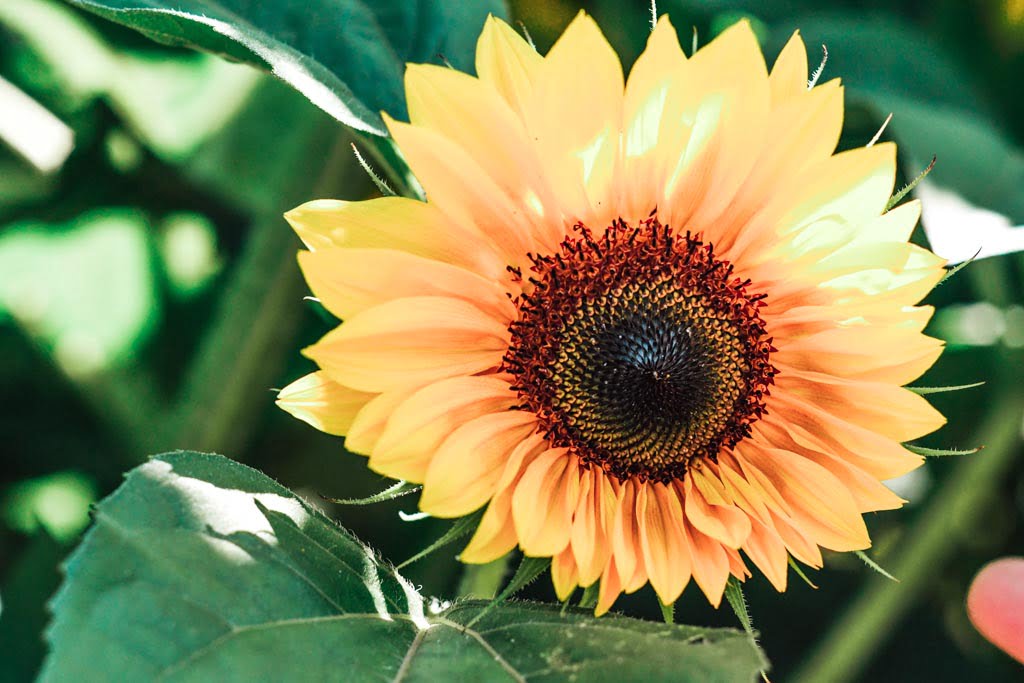 What to bring to the Abbotsford's Sunflower Festival: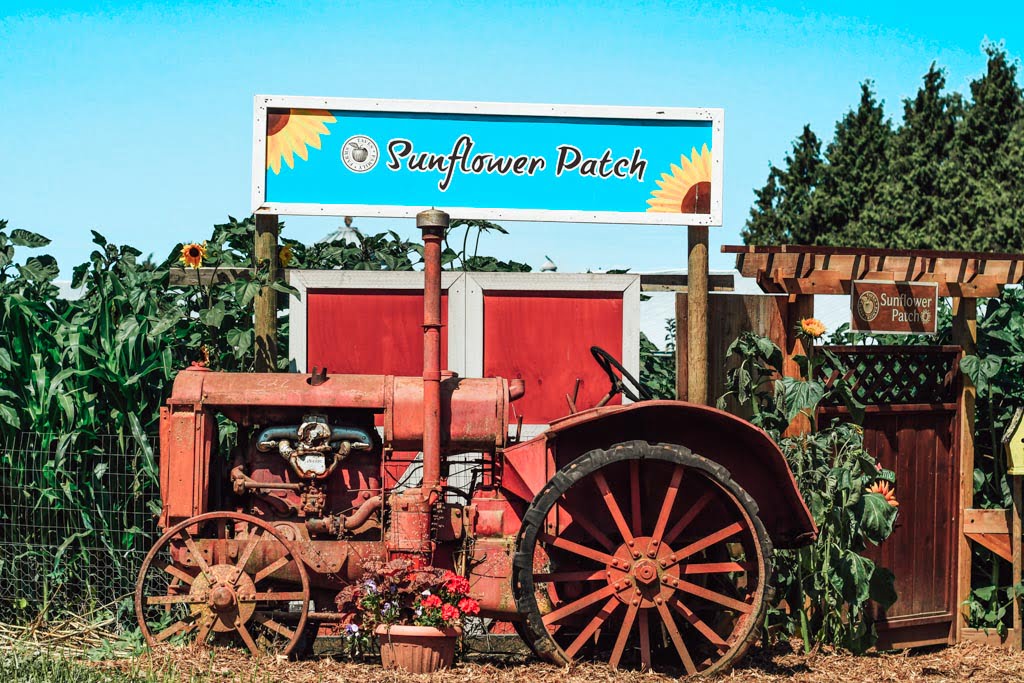 Sturdy walking shoes for all members of the family
Sunscreen
Hat
Water
Cash or Cards for treats (Hint, the Apple Cider slushy and mini doughnuts are a MUST)
Time – No rushing the experience
What to Know before you go to Taves Family Farm's Sunflower Patch:
There are two passes to choose from:
Fun Pass – Available Thursdays to Sundays for $18.95 per person.
Includes access to Farmville and the sunflower patch
Super Fun Pass – Available Saturdays and Sundays for $23.95
Includes everything in the fun pass as well as a hayride!
To learn more about the packages and book your sunflower patch experience here.
Other Adventures To Explore after the Sunflower Patch
Farmville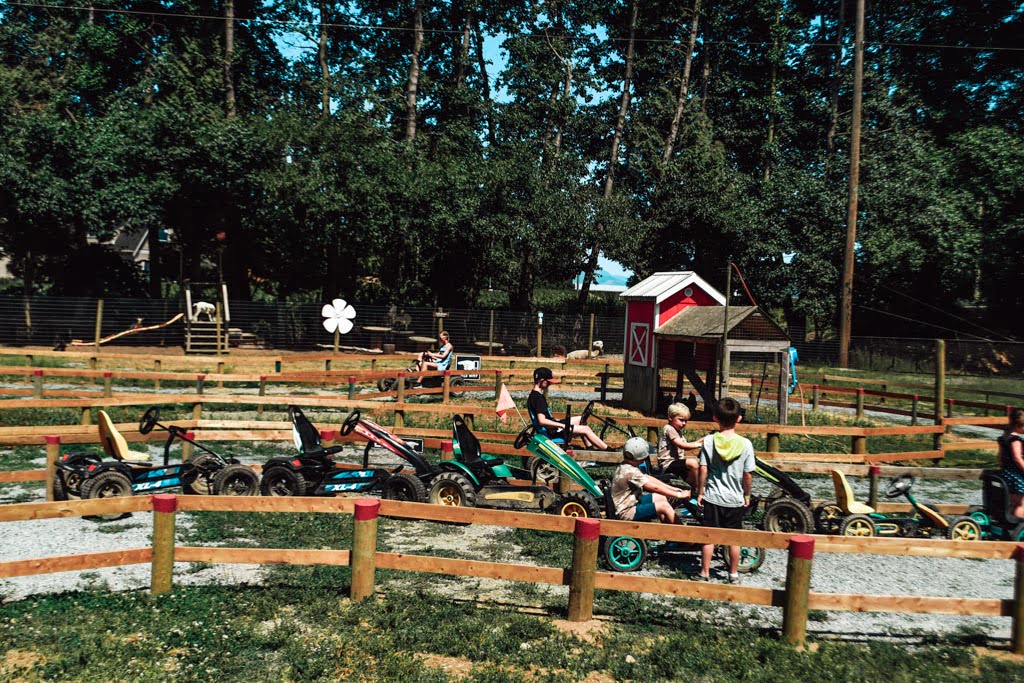 A combination of animal encounters and kid-approved adventures, Farmville allows your littles to burn off energy, one bounce or ride at a time. Kids can jump on one of two bounce pillows, race around the cart track, come face to face with farm animals and run across the field. Stop by the Cider store and stock up on apple cider slushy and mini doughnuts for the perfect farm side treat.
Mater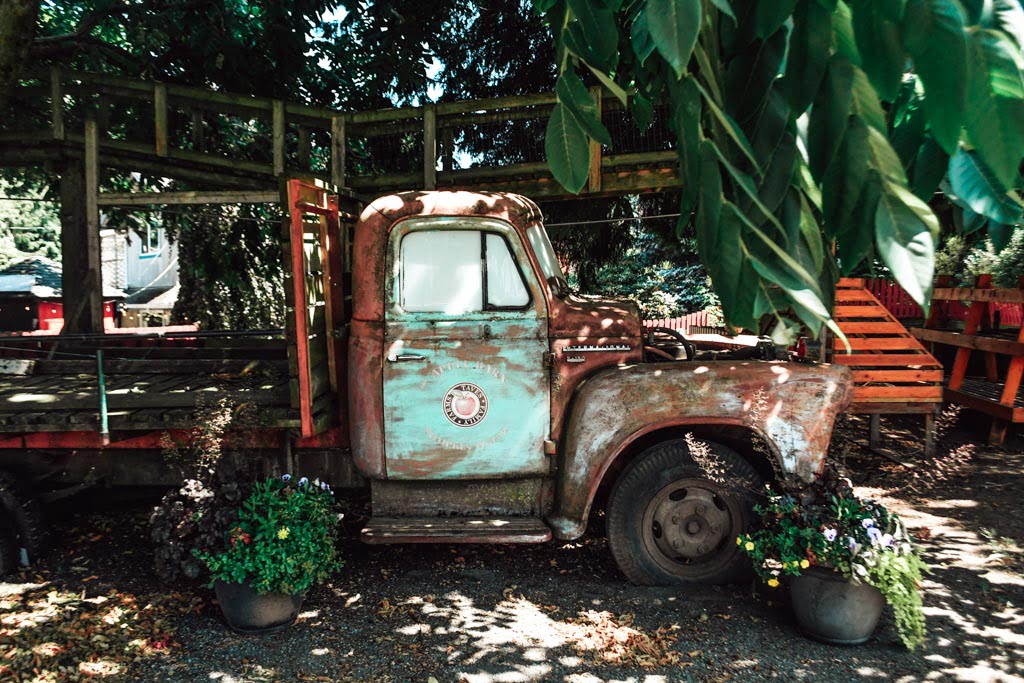 If you have any cars fans in the family, be sure to stop and see the "real" Mater and pose for a photo or two!
Goats On The Roof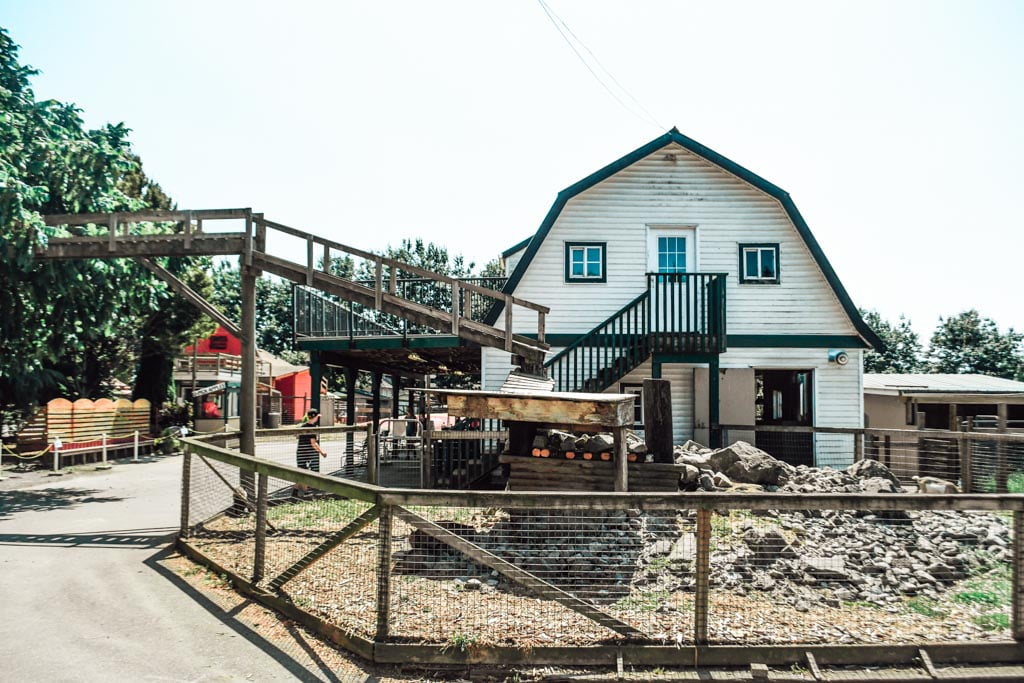 On the roof or on the hay, in shade or out to play! From baby goats to big belly Moms, you'll see (and be able to feed) all the goats out on the run.
Farm Life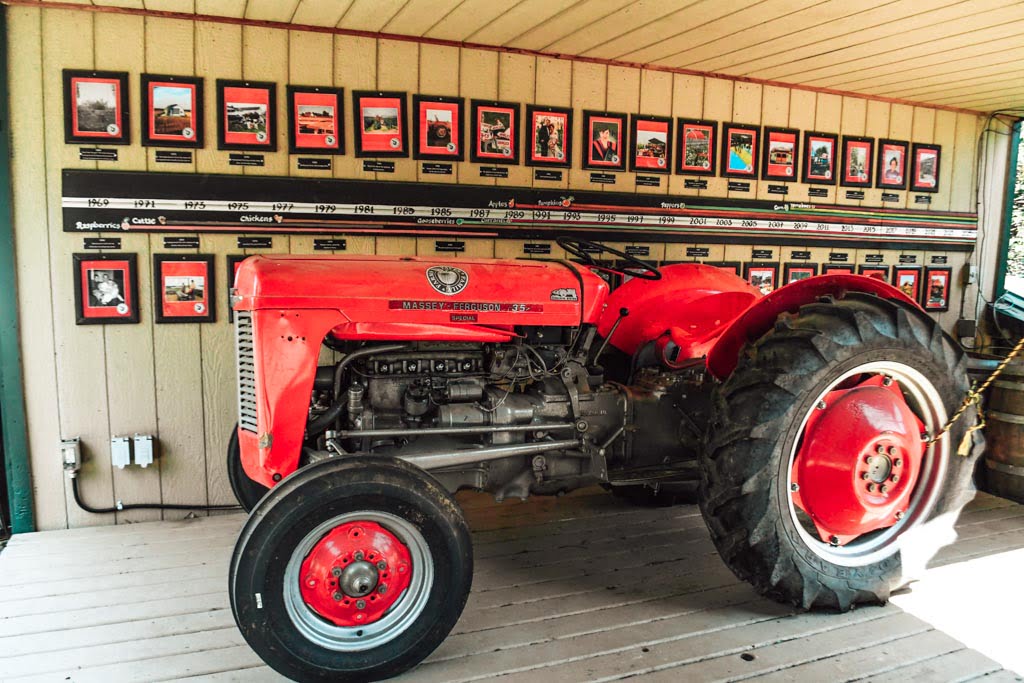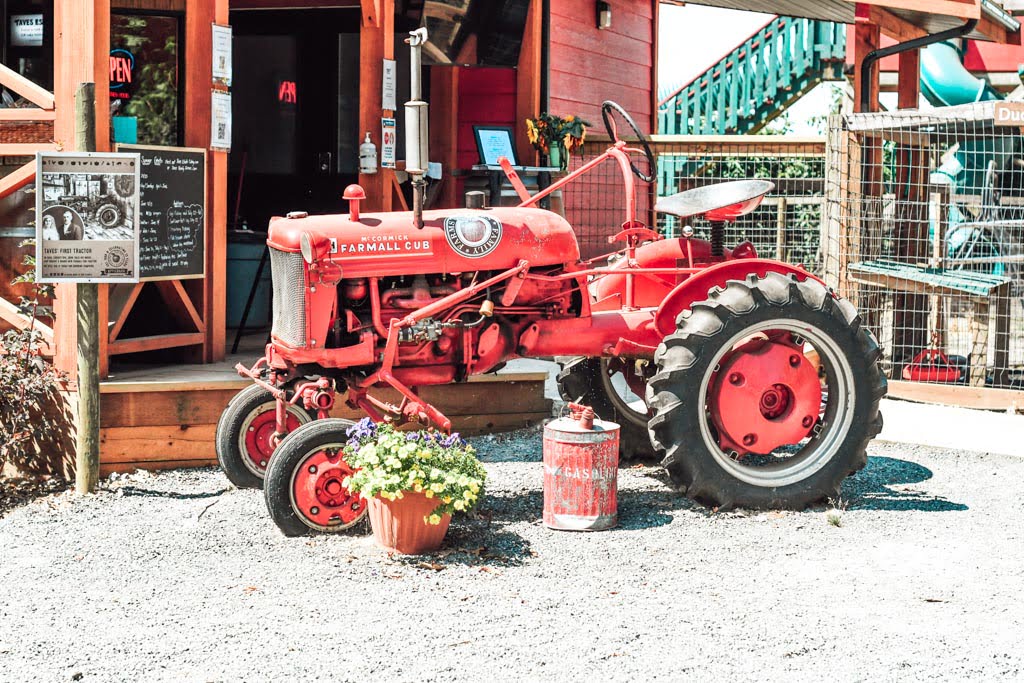 Tractors, hayrides, berry picking, and more… there's just so many things to explore! I may sound like Dr. Seuss as I finish up this blog, but if I put all the adventures to explore, it would just be too long!
So embrace your sense of adventure and be ready for a few surprises, and get ready to head out to Taves Family Farm for adventures of all sizes.