My legs were crossed as I sat on the hardwood floor, the sound of the modern mix of traditional Indigenous music reverberating through my body. As the dancer's feet swiftly cascaded past me with ease, I sat with my camera clicking hundreds of photos but experienced so much more at that moment up close and personal watching the dancer. From storytelling through the magical movement of dance, to shared traditions and ancestral pride, being able to experience Canada's Indigenous culture inside a long house at Mādahòkì Farm ignited my passion for investing and exploring more Indigenous cultural experiences in Canada.
23 Incredible Indigenous Cultural Experience To Have In Canada in 2023
Experiencing the traditional Indigenous cultural experiences of Canada contributes to a deeper understanding and appreciation of its Indigenous cultures. Canada is particularly well-suited to offering these unique, often spiritual journeys due to its vast landmass and size, allowing for a wide array of different experiences based on the different geology, geography, ecosystems, and cultures of the different territories across our beautiful country.
By engaging in traditional Indigenous cultural experiences, whether these include sampling Indigenous food and beverages, participating in cultural ceremonies or trying your hand at crafts like beading or carving, you can gain insights into the lives of people living on traditional Indigenous lands and the stories that will help us protect and preserve these important places and people going forward. Experiential learning through Indigenous activities is a fantastic way to develop an appreciation for the diversity and complexity of Canadian Indigenous culture as a whole.
Here are 23 different Indigenous cultural experiences you can explore in Canada in 2023!
Indigenous Cultural Experience in British Columbia
1. Klahoose Wilderness Resort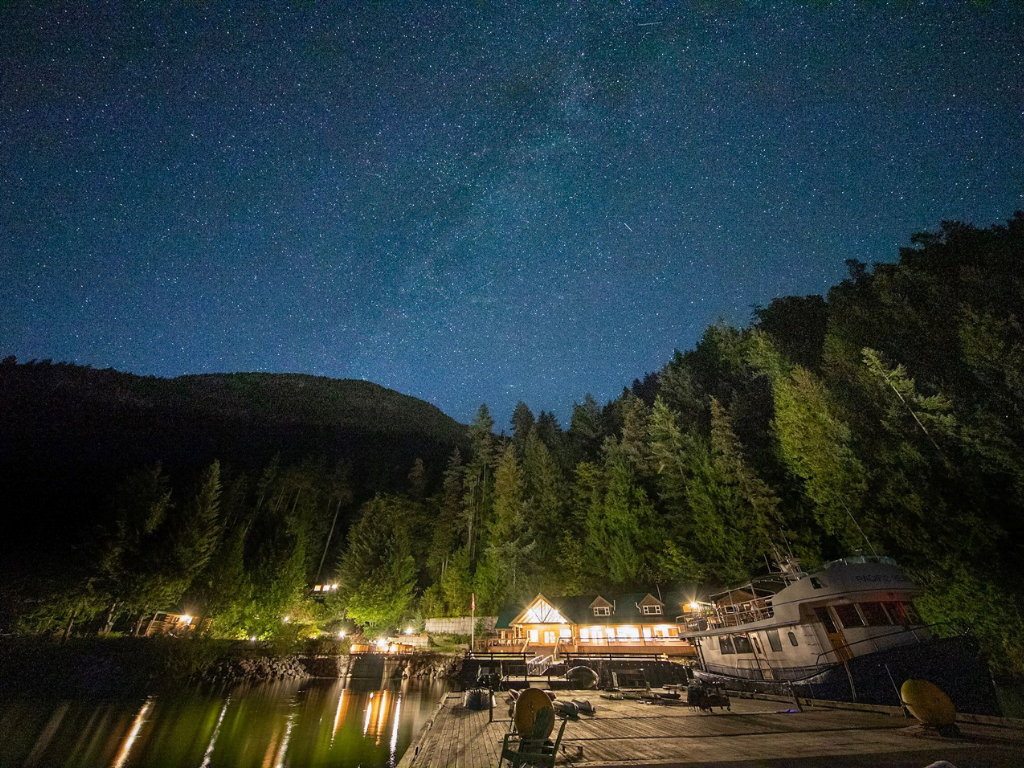 Your adventure begins before you've even arrived as you traverse your way through Desolation Sound by boat or seaplane to the Klahoose Wilderness Resort. This off-the-grid eco-lodge invites you to enjoy an all-inclusive luxury experience in the coastal wilderness of Desolation Sound.
Klahoose is one of BC's newest Indigenous cultural experiences offering families a retreat that reflects the traditional Indigenous values and offers an immersive exploration into the wilderness, culture, and wildlife in the region. The summer is the best season to visit allowing you to enjoy your time outdoors, swimming, kayaking, SUP, and hiking. The hands-on adventure model will have you pulling up prawn traps, investigating intertidal zones, and checking out the off-the-grid power system. If you are visiting in late August you will be taken further into the rainforest to see BC's beautiful Grizzly Bears, as they feast on salmon in a remote wilderness river. Back on shore, guests can participate in Indigenous activities such as cedar weaving, storytelling, and evening campfires.
To learn more about Klahoose visit their website here.
2. Skwachàys Lodge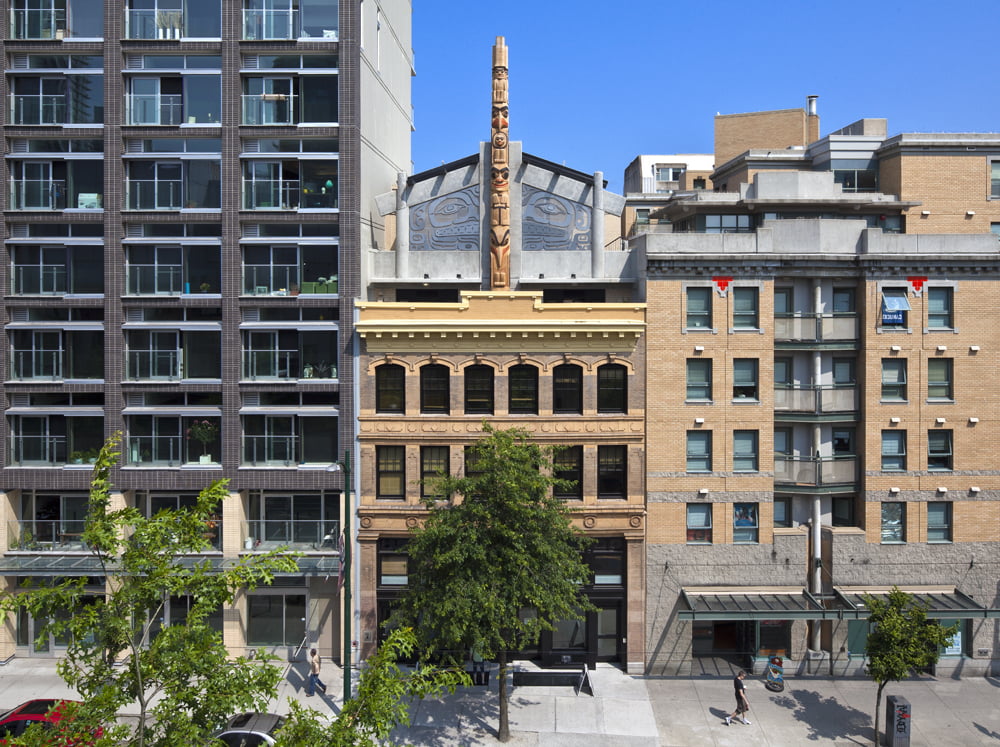 Skwachàys Lodge in Vancouver, Canada is a unique Indigenous social enterprise combining a boutique hotel and an Aboriginal art gallery. What makes Skwachàys Lodge stand apart is that it has 24 resident artists that call Skwachàys home, while they develop their craft and share their art with the world. From carvers to musicians, poets, to authors, guests can expect to meet and see work from these incredibly talented artists when staying at Skwachàys Lodge.
The Boutique hotel invites guests to stay in one of the 18 unique rooms, each custom-designed and showcasing local Indigenous art. The most popular room is the King Salmon Room, which has a private patio and a totem pole on the deck! The Urban Aboriginal Fair Trade Gallery showcases local Indigenous art from some of BC's most talented artists, allowing visitors to explore new perspectives on local culture through dynamic installations and exhibits. With its plentiful culinary experiences and cozy atmosphere, Skwachàys Lodge provides travellers with an unparalleled lodging experience that connects travellers with Canadian Indigenous Artists.

To learn more about Skwachàys Lodge, visit their website.
3. Haida House at Tllaal
Haida House at Tllaal is a unique cultural hub in Haida Gwaii, British Columbia. Situated close to the Pacific Ocean and surrounded by unspoiled old-growth forests, this one-of-a-kind lodging offers guests the opportunity to not only explore their wildest travel fantasies but also learn about Canada's First Nation culture firsthand.
With traditional and modern amenities combined, visitors can enjoy luxurious on-site accommodations (12 new oceanside two-bedroom cabins in addition to 10 rooms in the main lodge) as well as numerous outdoor activities such as whale-watching tours, kayaking day trips, and guided eco walks. Guests can also participate in special Indigenous cultural experiences including cedar weaving classes, archaeological activity hikes and seasonal salmon feasts with traditional songs and stories. With its breathtaking natural surroundings and immersive First Nation culture offering guests an unforgettable experience, Haida House at Tllaal is surely one of the Northwest's top vacation destinations.
For more information about the Haida House at Tllaal, visit their website.
4. St. Eugene Hotel and Resort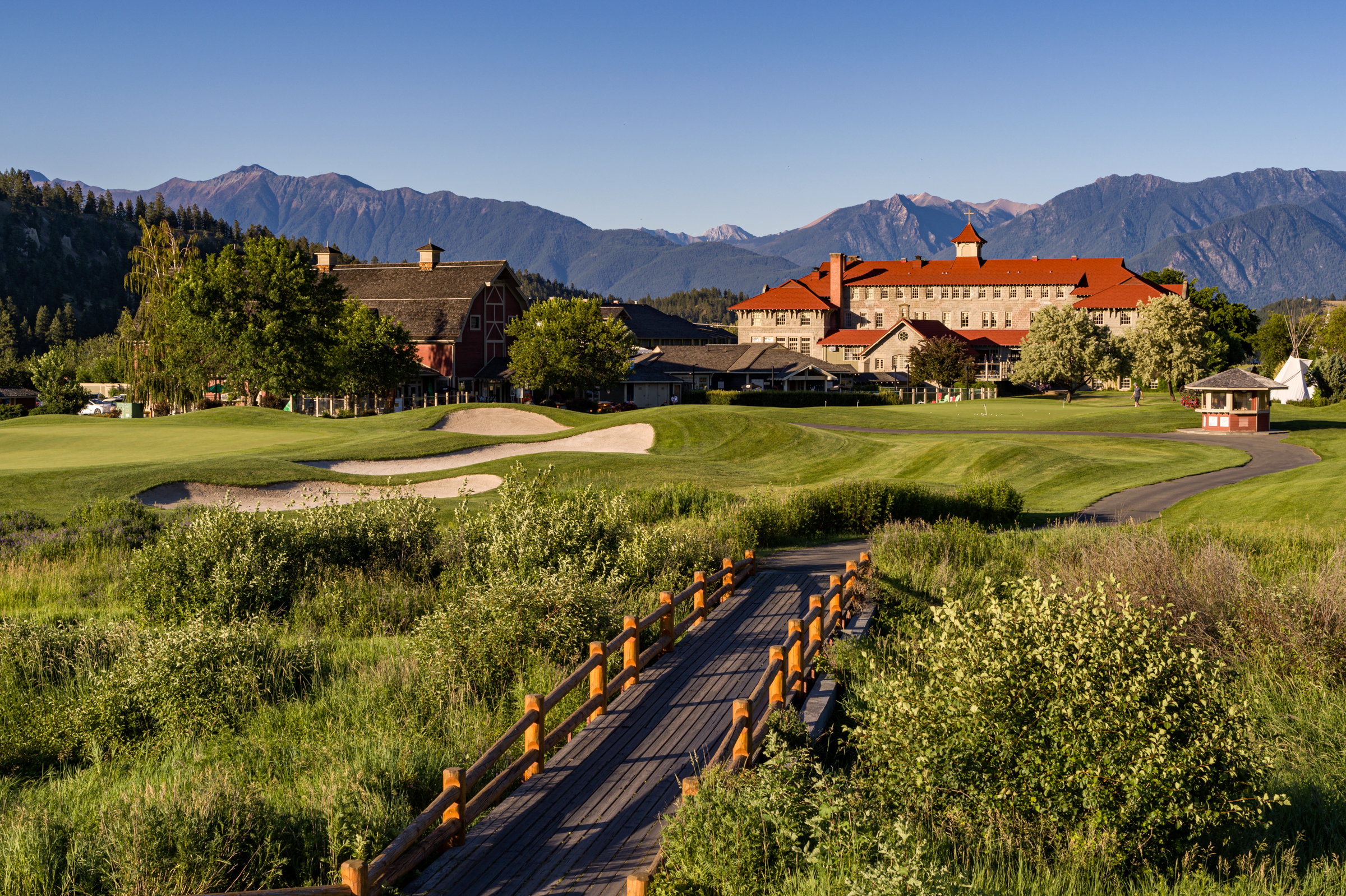 St. Eugene Hotel & Resort is a proudly Indigenous-owned resort in Cranbrook. This picturesque resort and casino are focused on the bright future of the Ktunaxa people through reclaiming their culture and carving a new way forward. The property is set in what was once a Residental School but today has been transformed into a world-class resort offering an array of activities for every guest's particular interests and preferences.
From an 18-hole world-class golf course, spa, interpretative center, a lively casino, and year-round walks and hikes, St. Eugene has something for everyone. Visitors can also take part in guided interpretative tours that introduce them to its unique Ktunaxa history – from the storytelling of the past to sharing of traditional artifacts to intimate discussions with local elders about Ktunaxa culture past and present.
In addition, there are plenty of delicious dining options on-site, as well as several relaxing spots where guests can unwind and take in stunning views of the stunning landscape. Each stay includes luxurious amenities with white linen service including cozy bedding to state-of-the-art sources of entertainment like flat-screen TVs and high-speed internet access. All these amenities combine to make St. Eugene one of Cranbrook's ultimate vacation destinations and an incredible Indigenous cultural experience that you won't soon forget!
To learn more or plan your trip to St. Eugene Hotel and Resort, visit their website.
Alberta
5. The Lodge at Métis Crossing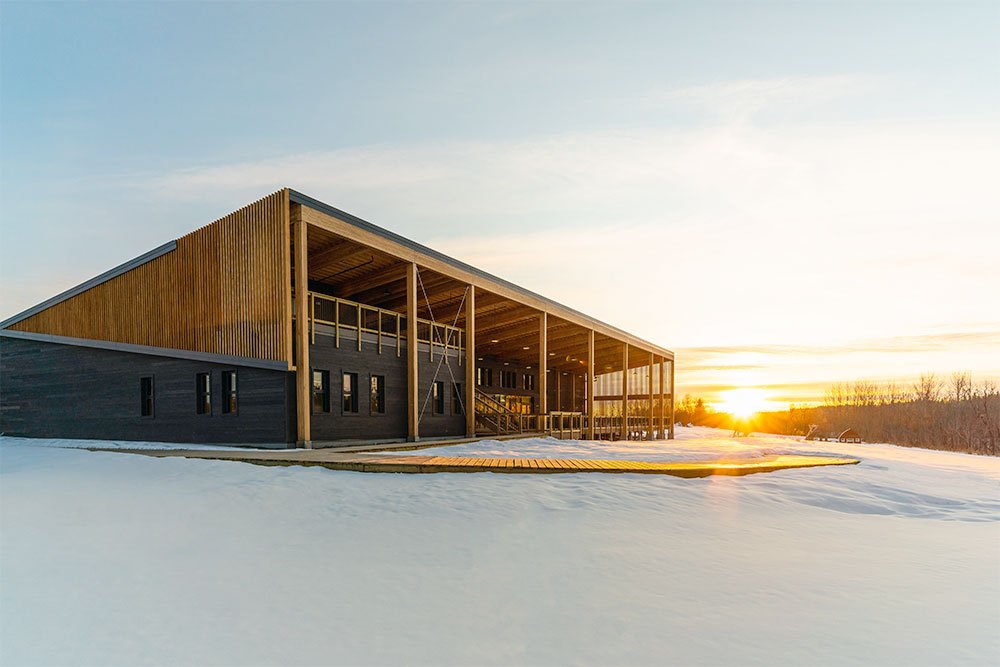 The Lodge at Métis Crossing is more than just an accommodation in Northern Alberta, it is a way to experience the vibrant culture of the Métis people and be immersed in their heritage. Its scenic views of traditional homesteads, grassy plains, and natural wetlands offer visitors a unique glimpse into the past. This 40-room, boutique luxury lodge, located on historical Métis river lots is all designed with comfort, convenience and eco-Friendly sustainability in mind.
Métis Crossing is Alberta's first major Métis cultural interpretive destination. Created as a place for Métis people to share Métis stories, they welcome everyone to join them for family-fun and cultural learning. Métis Crossing offers a variety of traditional workshops, providing an opportunity for interactive, hands-on learning experiences. Plus, with nearby activities such as hiking trails, horseback riding, fishing and cross-country skiing, there's something to suit everyone regardless of age or interest. With The Lodge at Métis Crossing, you'll never forget your unique Canadian holiday experiences that are full of adventure and lasting memories.
To learn more about The Lodge at Métis Crossing, visit their website.
6. Mahikan Trails, Indigenous Medicine in the Canadian Rockies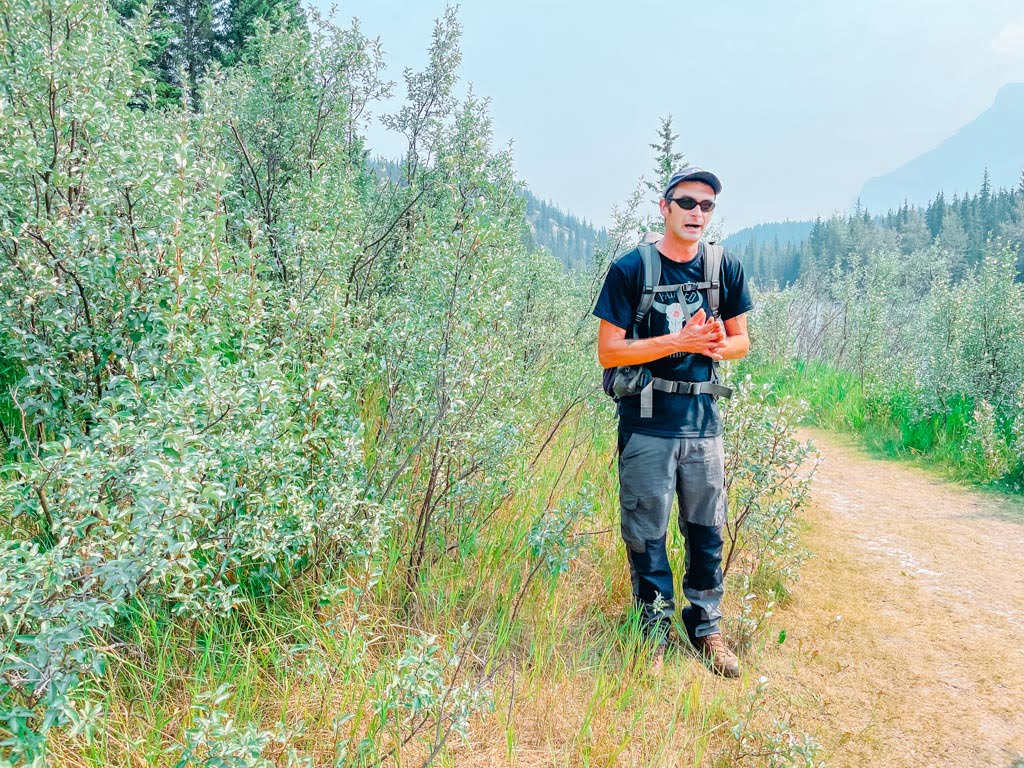 Walk among the forest trees and hear stories of ancient survival skills from local Indigenous tour guides. Brenda Holder of Mahikan Trails Indigenous Experiences, based out of the Banff/Canmore area, has built a business around sharing her passion for the plants and stories connected deep within the land. Whether it's Brenda or one of her team members, your tour will be educational and entertaining (just ask my kids about bear poop), as guides take you on a tour through the forest teaching you about the trees, plants, and bushes, and how they can be used for first aid, survival, medicine, food, fire starter, or to play tricks on your friends.
Take your experience to the next level with a custom workshop. Mahikan Trails offers natural soap-making, medicine, salves, butter & lotions, and plant first aid workshops. For pictures and stories from our recent tour with Mahikan Trails click here to read the full article.
Saskatchewan
7. Dakota Dunes Resort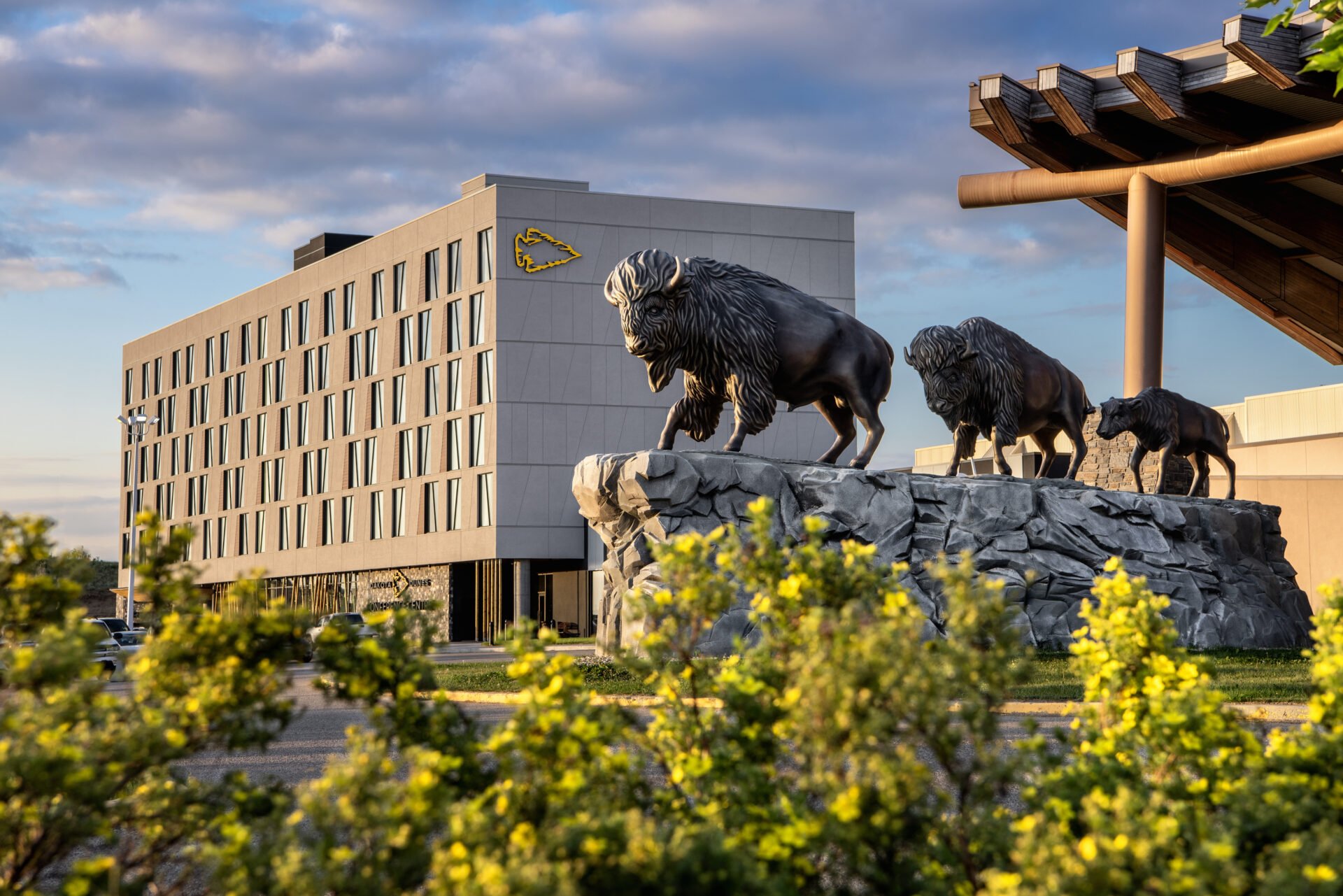 Dakota Dunes Resort is truly a hidden gem located on the South Saskatchewan River Valley on Whitecap Dakota First Nations lands and is Saskatoon's first full-service resort experience. This newly built 155-room resort is a tribute in design to its Indigenous heritage, echoing the traditional tipi. Specializing in affordable luxury and top-notch hospitality, guests will be delighted by the variety of amenities they can enjoy during their stay.
Not only are there spacious hotel rooms and suites that boast breathtaking views of the surrounding area, but visitors can also experience a wide range of recreation activities such as golfing at Dakota Dunes Golf Links, hiking, canoeing, and fishing. Furthermore, the resort boasts four onsite food and beverage outlets sure to tantalize all appetites plus an endless selection of shopping. Whether visiting for business or pleasure, guests at Dakota Dunes Resort will have peace of mind knowing that they are provided with exceptional comfort and quality service to make their stay pleasant and memorable.
To learn more about the Dakota Dunes Resort, visit their website.
8. Wanuskewin Heritage Park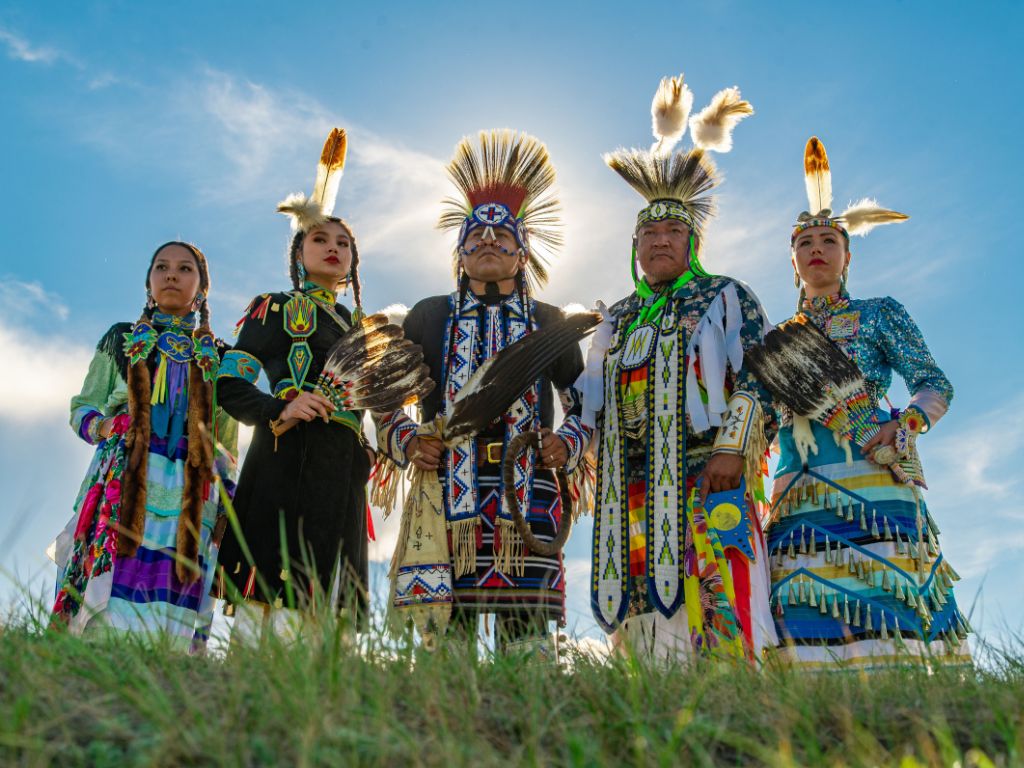 Wanuskewin Heritage Park is an outstanding Indigenous cultural experience and historical gem located just 15 minutes from downtown Saskatoon, Saskatchewan. It offers visitors the chance to explore the area's rich ancient Indigenous heritage and enjoy its pristine natural beauty. The park pays homage to the diverse cultures, histories, and values that make up Canada's prairies and aims to foster understanding of the Northern Plains People through authentic and meaningful experiences.
With exhibitions, ceremony grounds, interpretive trails, bison roaming acres of grasslands, and guided walking tours, there are many ways to take advantage of all the park has to offer. Visitors can expect an unforgettable visit which includes learning about Indigenous cultures while observing sites that have been used for thousands of years by every Nation on the Northern Plains as bison hunting grounds; participating in traditional activities such as tipi setting or First Nations drumming; visiting archaeological sites that provide insight into Indigenous lifestyles 6000 years ago; or simply appreciating nature with a peaceful stroll through this rural landscape.
To learn more about Wanuskewin Heritage Park, visit their website.
Indigenous Cultural Experience Manitoba
9. Go Dog Carting with Wapusk Adventures in Churchill
Wapusk Adventures is an outdoor adventure company, located in the Churchill area of Manitoba, and is an Indigenous cultural ecotourism company founded in 2001 by 7th-generation Churchillian, Dave Daley. Offering a range of tours, activities and expeditions in the nature-rich wilderness of the subarctic region, Wapusk Adventures caters to thrill-seekers as well as eco-tourists.
A proud Metis, Dave is a humble dog sledding tour guide with 40 dogs in his care, who are his family. The passion for these animals is shown with every interaction between Dave and his entire human leadership team. The guides know how to make the most out of your encounter with wildlife and untouched nature. Whatever tantalizes your spirit for adventure, Wapusk Adventures is sure to live up to your expectations!
To learn more, read the full article about our dog carting adventure with Wapusk Adventures.
10. Feast Cafe Bistro, Winnipeg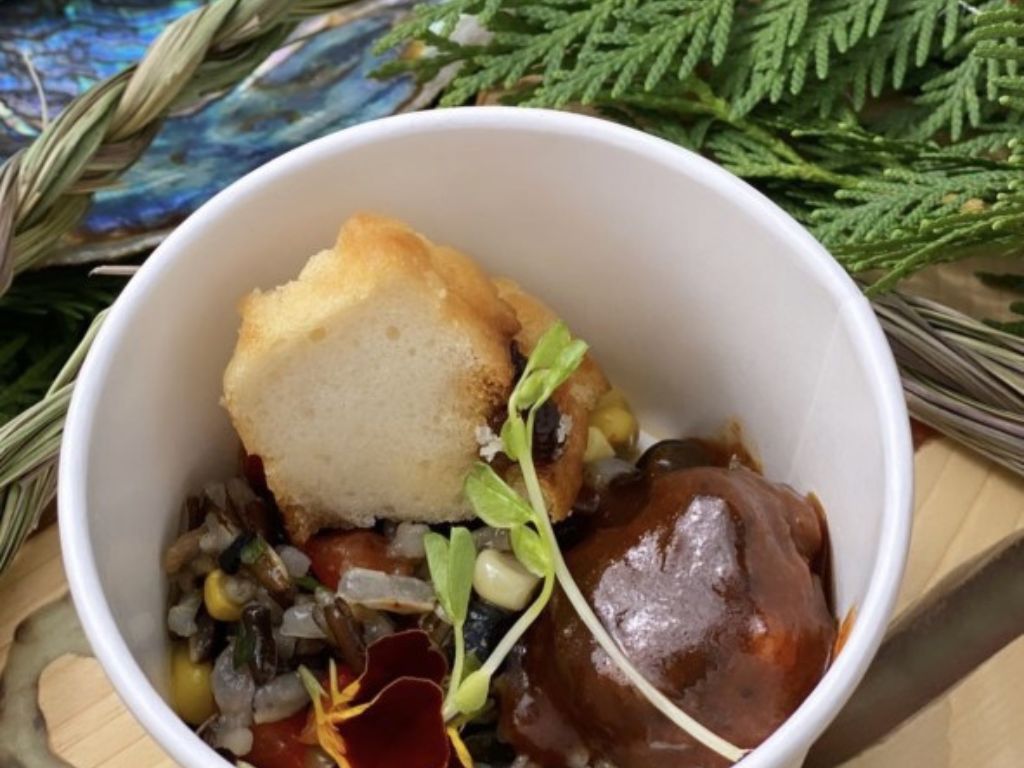 Located in the heart of Winnipeg, Feast Cafe Bistro focuses on "seasonal simple food: bold flavours from our great land." Born and raised in Winnipeg, Manitoba, and a proud member of Peguis First Nation, owner and executive chef Christa has spent nearly 20 years refining her cooking skills and expanding her knowledge of Indigenous foods. Christa started Feast with a focus on community and a goal of becoming a pillar in her community, "she wants each visitor to experience modern dishes rooted in traditional First Nation foods while celebrating the spirit of her culture."
At Feast, they "pay respect to the plants and animals that give themselves to nourish our bodies. As we eat together, we honour our connections, preserve our history, and share our stories. We are fed in mind, body, and spirit."
To learn more about Feast Cafe Bistro, visit their website.
Indigenous Cultural Experience in Ontario
11. Wiikwemkoong Tours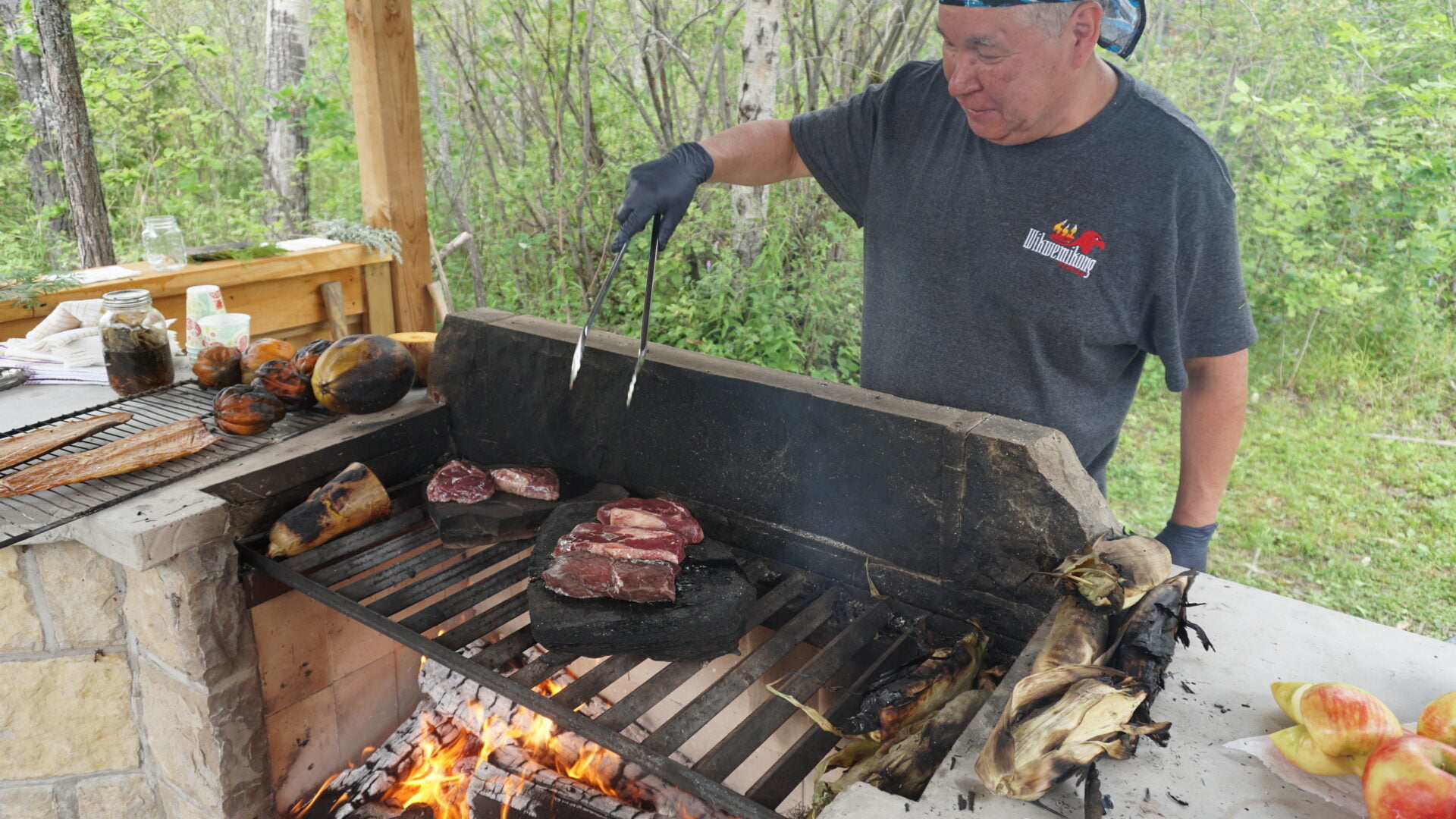 Wiikwemkoong Tours offers a unique opportunity for exploration and discovery of this beloved Manitoulin Island community. Led by knowledgeable guides, visitors gain a deeper understanding of the rich history, vibrant culture and stunning beauty of Wiikwemkoong Unceded Territory.
From guided hikes with extraordinary views to educational canoe tours, there's something that appeals to everyone. All tours provide an opportunity to delve into the ecological richness of the area while immersing themselves in Indigenous teachings and wisdom passed down across generations. When you've experienced Wiikwemkoong Tours, you can be sure that your visit was filled with amazing stories and lasting memories!
For more information on Wiikwemkoong Tours, visit their website.
12. Mādahòkì Farm
Located only 25 minutes from the bustling city of Ottawa, Mādahòkì Farm is a new all-women-owned and operated business that is welcoming guests to their land to enjoy a unique, Indigenous cultural experience (okay, there's one gentleman that helps out occasionally so we do want to recognize his contributions). Mādahòkì Farm is located on 200 of the traditional and unceded territories of the Algonquin peoples and their descendants. There they invite you to slowly explore the property and engage in their educational and entertaining activities.
One of the most popular attractions on the farm is to visit the endangered Ojibwe Spirit Horses. These beautiful and welcoming horses are stunning to see, and a guide can share their importance in saving this breed and what the Mādahòkì Farm is doing to support these beautiful horses. Also on the farm, you can experience traditional dance performances, and farm-to-table culinary experiences and visit the Indigenous Marketplace which promotes products made by local Indigenous artists.
To learn more and plan your visit to Mādahòkì Farm check out their website.
Quebec
13. The Wendake Adventure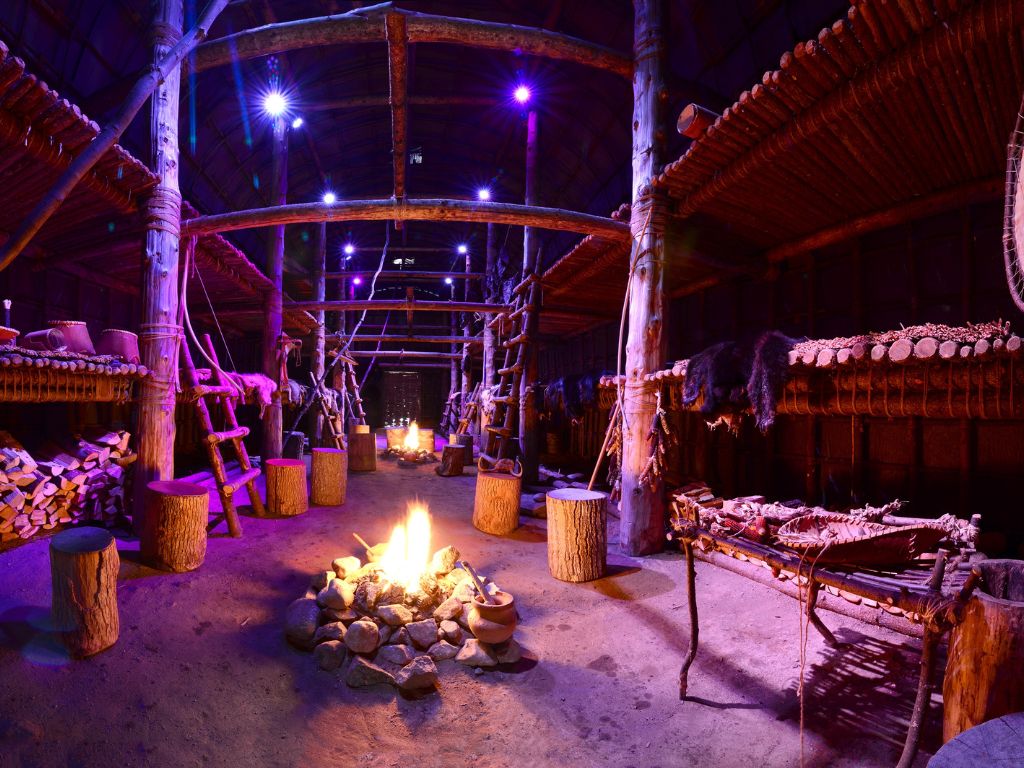 The Wendake Adventure offers a unique and engaging experience for visitors, providing them with a guided tour of the traditional Huron-Wendat Nation, located in Quebec City. Guests will become immersed in local culture, with stops including The Culture Centre, the historic church and cemetery, and various other attractions around the community. There's something for everyone – from a 10-day long stay to shorter visits of several hours or even an entire day!
Experience an overnight longhouse stay, a handicraft workshop, a discovery-interpreted tour, a snowshoe adventure or a bed and bannock stay package. As you explore these fascinating areas, you'll learn about Indigenous history and art while observing magnificent architecture. These Indigenous cultural experience adventures provide guests with an unforgettable glimpse into this vibrant young nation.
To learn more about The Wendake Adventure, visit their website.
Nova Scotia
14. Millbrook Cultural and Heritage Centre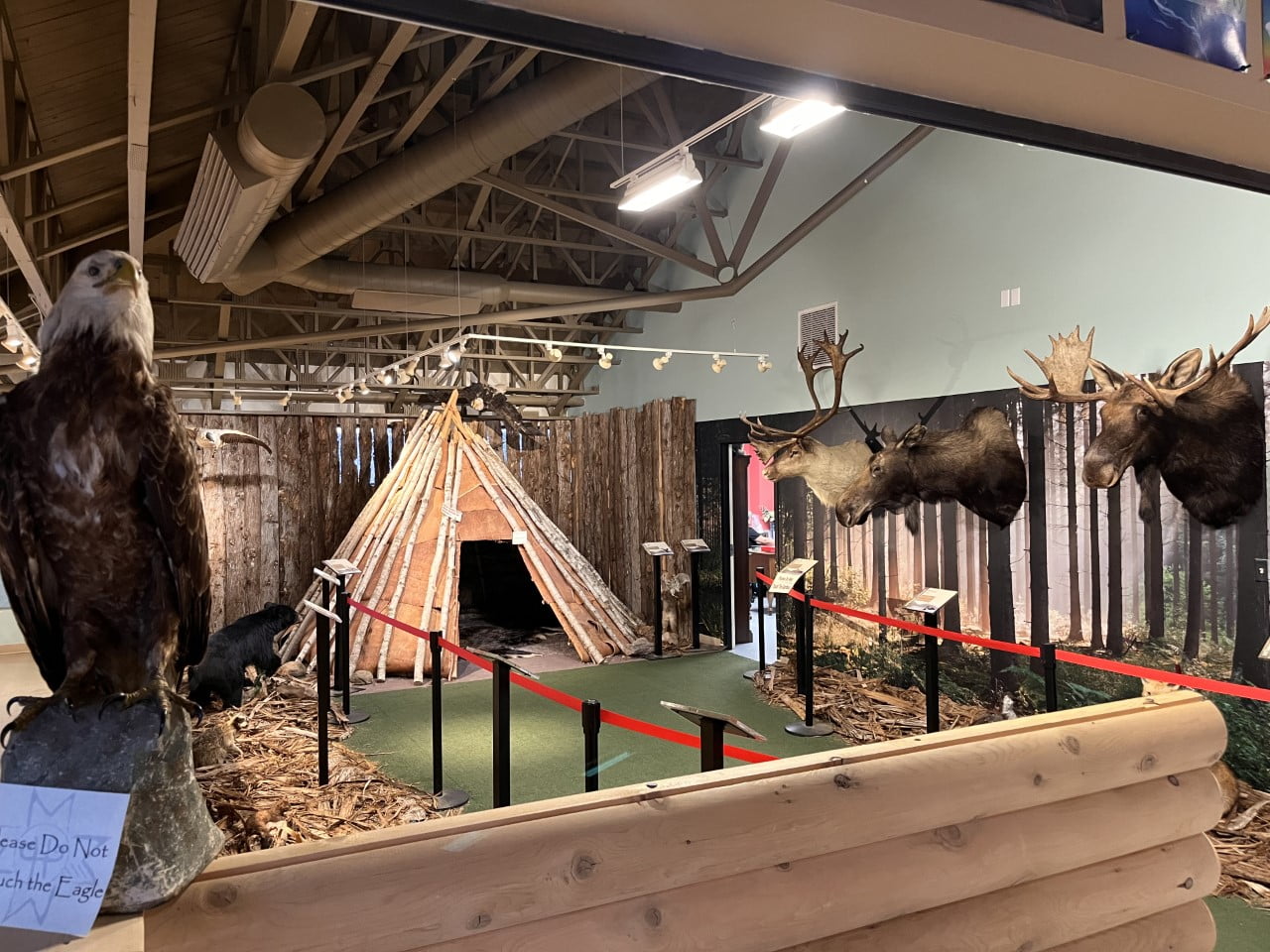 The Millbrook Cultural and Heritage Centre is an innovative organization that
has created a new way to share traditional Mi'kmaq culture with guests. This
Nova Scotia experience is located on the Millbrook First Nation Reserve where
they have transformed part of their reserve into a lifestyle centre that welcomes
you to learn and experience Mi'kmaq culture and learn Glooscap legends through
a variety of activities. From interpretative tours led by Gooscap guides, to multimedia
presentations, to ten thousand-year-old Aboriginal tools, and stunning Mi'kmaw
quillwork, beadwork, clothing and artifacts there's lots to explore at the The
Millbrook Cultural and Heritage Centre.
If you're looking for a hands-on experience there are a variety of workshops
that you can take part in, from making Journey Stones where you can learn about
traditional symbols and storytelling through stones and rocks, to crafting
your own personalized talking stick and decorate it with traditional coloured
ribbons and natural leather ties and feathers. If you're more into games, the
staff would love to challenge you to a game of Waltes Waltes, a traditional Mi'kmaw
game played with bone or antler dice and a hardwood bowl.
The Millbrook Cultural and Heritage Centre is part of the
Truro Power centre and a thriving commercial real estate development will
continue to provide a positive economic impact for future generations of
Millbrook Mi'kmaq.
For more information about the Millbrook Cultural and Heritage Centre, visit their website.
Prince Edward Island
15. Lennox Island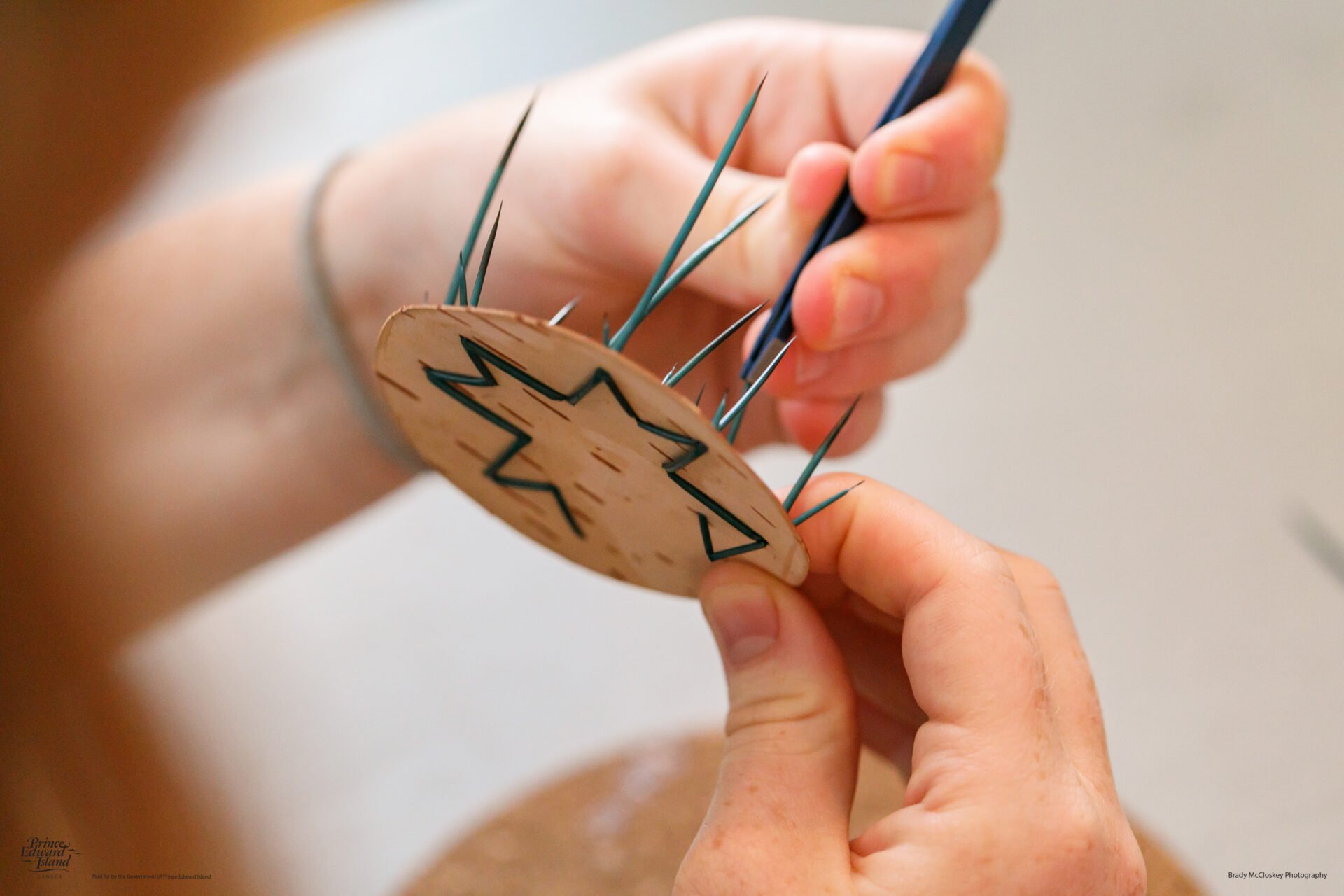 Lennox Island, located on the eastern coast of Prince Edward Island, is a unique destination where visitors can experience the traditional and modern culture of the Mi'kmaw community. This beautiful area offers opportunities to relax on its sandy beaches overlooking breathtaking views of water and coastline with endless recreational possibilities—including world-class golfing facilities and nearby provincial parks, perfect for activities such as hiking, camping, swimming, kayaking and more. Guests can also discover mainland culture by exploring centuries-old Acadian settlements, museums showcasing Mi'kmaq artifacts and history, ancient fish weirs crafted by indigenous peoples who have called this place home for generations, as well as many local galleries featuring Indigenous arts. Book one of the many experiences like quill work on birch bark, preparing and cooking bannock or weaving together your very own moose hide drum to fully immerse yourself in the Mi'kmaq culture.
While on the island, be sure to visit the Lennox Island Mi'kmaq Culture and Tourism Centre. It provides a wealth of insight into the proud Mi'kmaq culture and history and offers an array of activities for guests to enjoy their stay. Visitors can take part in guided tours of the facility, learn about traditional crafts, watch cultural performances or simply browse the gift shop for a range of souvenirs. The Centre also features a museum display that includes various artifacts from the community's heritage as well as interesting images and artwork. This is one Indigenous cultural experience you don't want to miss.
To learn more about Lennox Island and the Mi'kmaq Culture and Tourism Centre, visit their website.
New Brunswick
16. Red Bank Lodge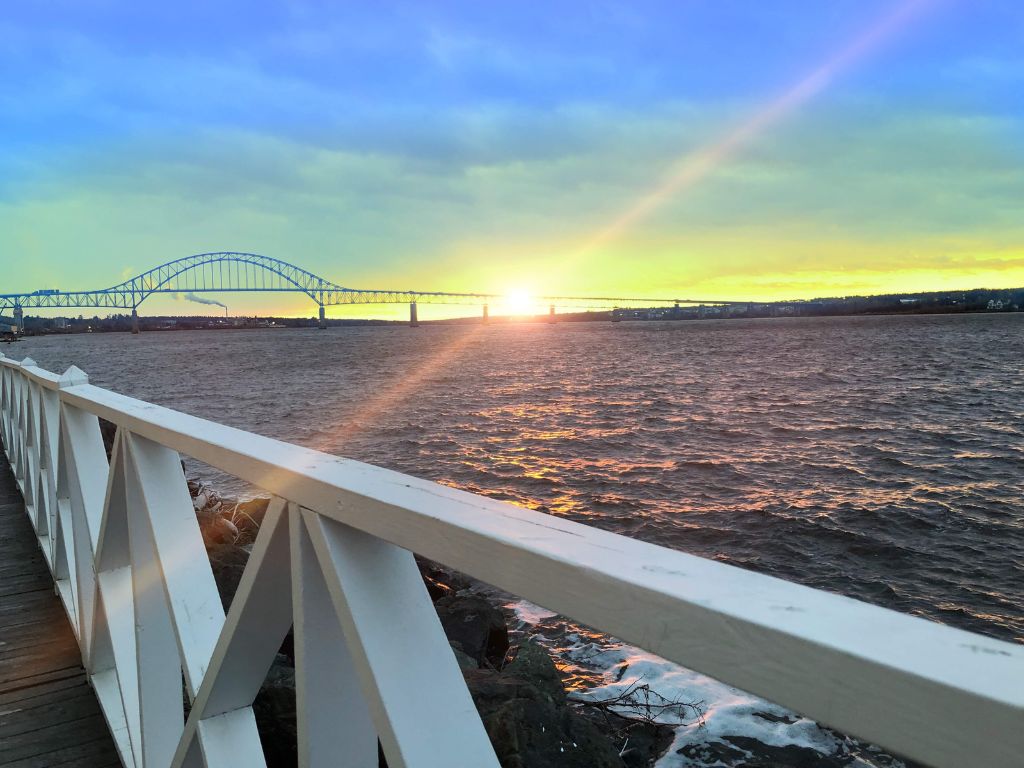 The Red Bank Lodge sits on the high banks overlooking the Miramichi River and is just 20 minutes outside the City of Miramichi. The whole lodge, made of locally harvested cedar and assembled with help from Indigenous people from the community, features a variety of room types. Instead of the traditional numbers, each room has a Mikmaq word name, describing something local from the environment, from animals to nature.
The lodge also offers packages where you can add an Indigenous cultural experience to your stay. With a culinary fishing experience, nature viewing, national historic sites experience and a winter snowshoe experience, there is something for everyone at Red Bank Lodge.
For more information about Red Bank Lodge, but sure to visit their website.
17. Heritage Path Tour – Elsipogtog First Nation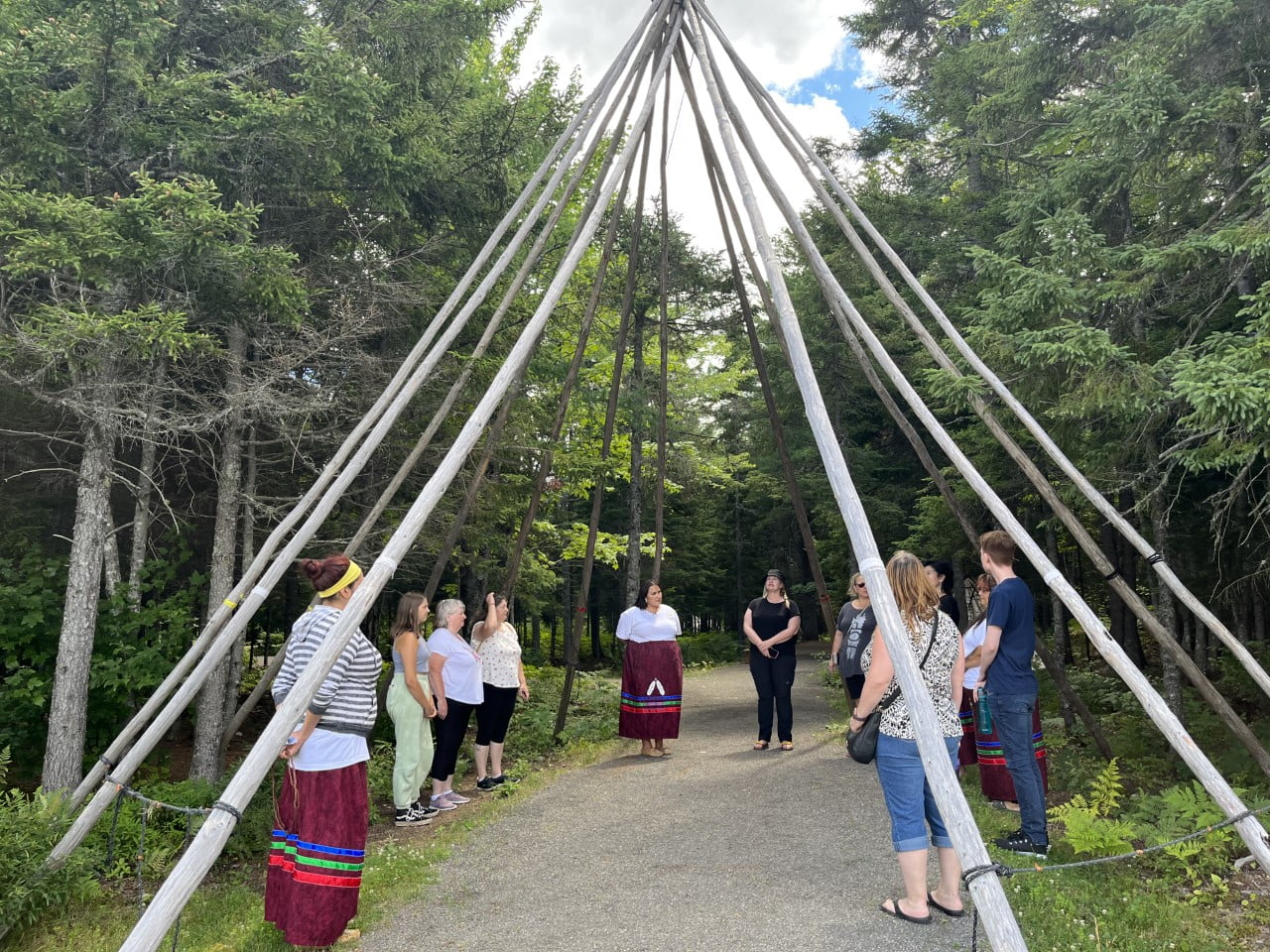 The Mi'kmaq Heritage Path Tour at Elsipogtog, First Nation, New Brunswick is an award-winning Indigenous experience in Canada. In October 2022 they were awarded the ITAC Indigenous Tourism Award and it was incredible to see them receive this honour. A visit to the Mi'kmaq Heritage Path Tour is a 2.25-hour experience that will welcome you to connect to the past and present cultural ways and customs. The tour starts off with a traditional teepee and then an invite into a community-raised teepee for a smudging ceremony. From there your interpretative knowledge keeper will welcome you into the natural forested Heritage Path where you will learn about time-honoured ways of using Mother Natures' gifts and medicines.
In 2023 there will be new additions including an authentically constructed wigwam longhouse and sweat lodge, a new Indigenous cultural experience to be had! Your tour will finish with a visit to the Mi'kmaq Culture Centre, and you'll be invited to visit the artisan shop. The goal is for guests to leave enriched with a deeper understanding and connection to the cultural teachings and ways of the Mi'kmaq.
To learn more about the Heritage Path Tour, visit their website.
Indigenous Cultural Experience in Newfoundland
18. The Torngats – "The last true safari in the world"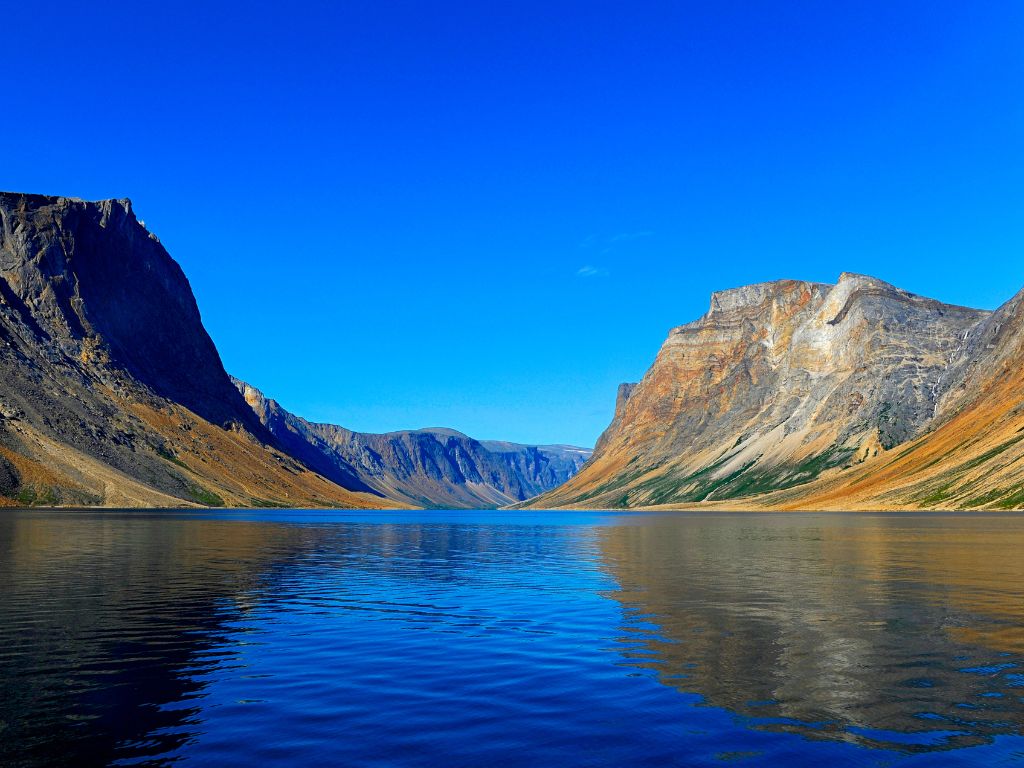 The Torngats are a mountain range in Labrador, Canada that offers breathtaking scenery and numerous opportunities for exploration. Touted by one adventurer, "They are a once-in-a-lifetime experience, the last true safari in the world. It's completely untouched. Just magical."
Planning a trip to this breathtaking region is sure to be an unforgettable experience – from its majestic peaks, vast tundras and crystal clear glacial lakes to its diverse wildlife, the Torngats are one of Canada's most sought-after destinations that few will get to explore. Visitors are invited to experience the Torngats with the local Indigenous tour operator in partnership with Parks Canada. The Torngats are a sensitive ecosystem and sacred land and so both organizations work in parallel to protect this special place.
Yukon
19. Shakat Tun Adventures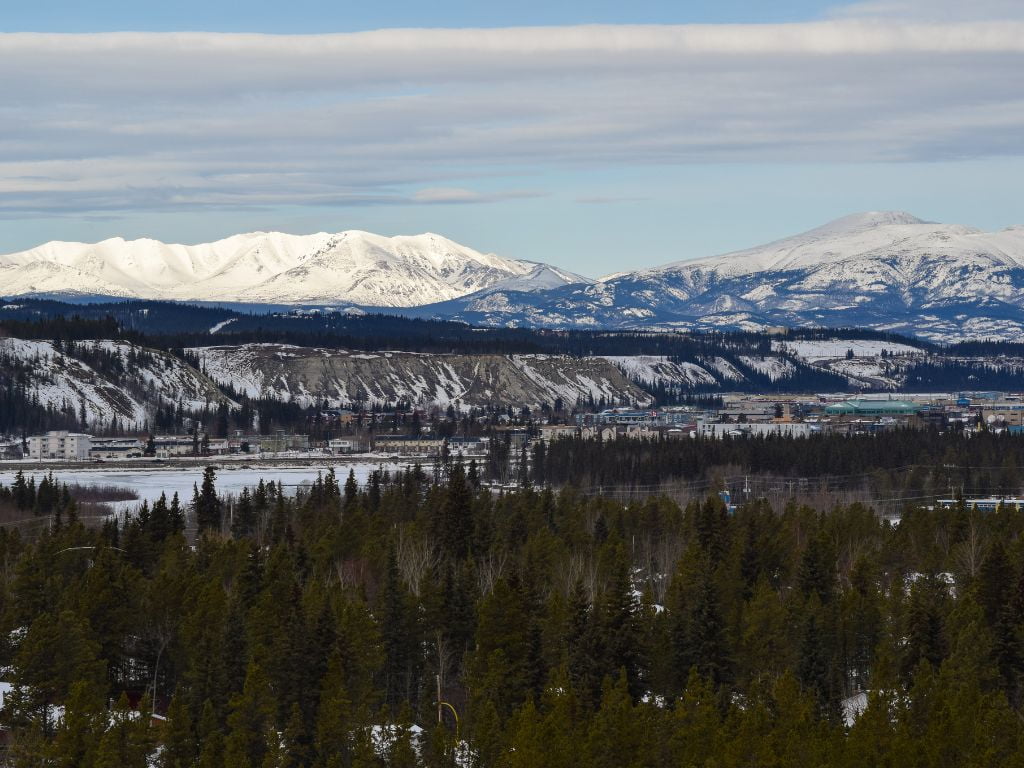 Shakat Tun Adventures invites you to explore "Authentic Indigenous Immersion in Canada's Yukon Territory" at Shakat Tun Wilderness Camp. The camp is located 3 hours from Whitehorse, and 1 hour north of Haines Junction off of the Alaska Highway.
Shakat Tun Wilderness Camp offers travellers an opportunity to experience small group travel through intimate accommodations nestled into the traditional land, all while taking part in Indigenous cultural experience activities. In the summer guests can spend time in the great outdoors, connecting with nature and taking part in hands-on artisan classes including dream catcher and drum making. The winter brings cooler weather but smaller crowds for you to view the Northern Lights. During winter days you can try traditional ice fishing, or take part in one of the cultural classes where you can learn about the deep connection and respect that First Nations people have for the land and animals. Whether travelling solo or as a group, Shakat Tun Adventures provides an unforgettable adventure into the rugged beauty of Canada's North through the leadership of the lands' traditional Indigenous people.
To learn more about Shakat Tun Adventures, visit their website.
20. Destination Carcross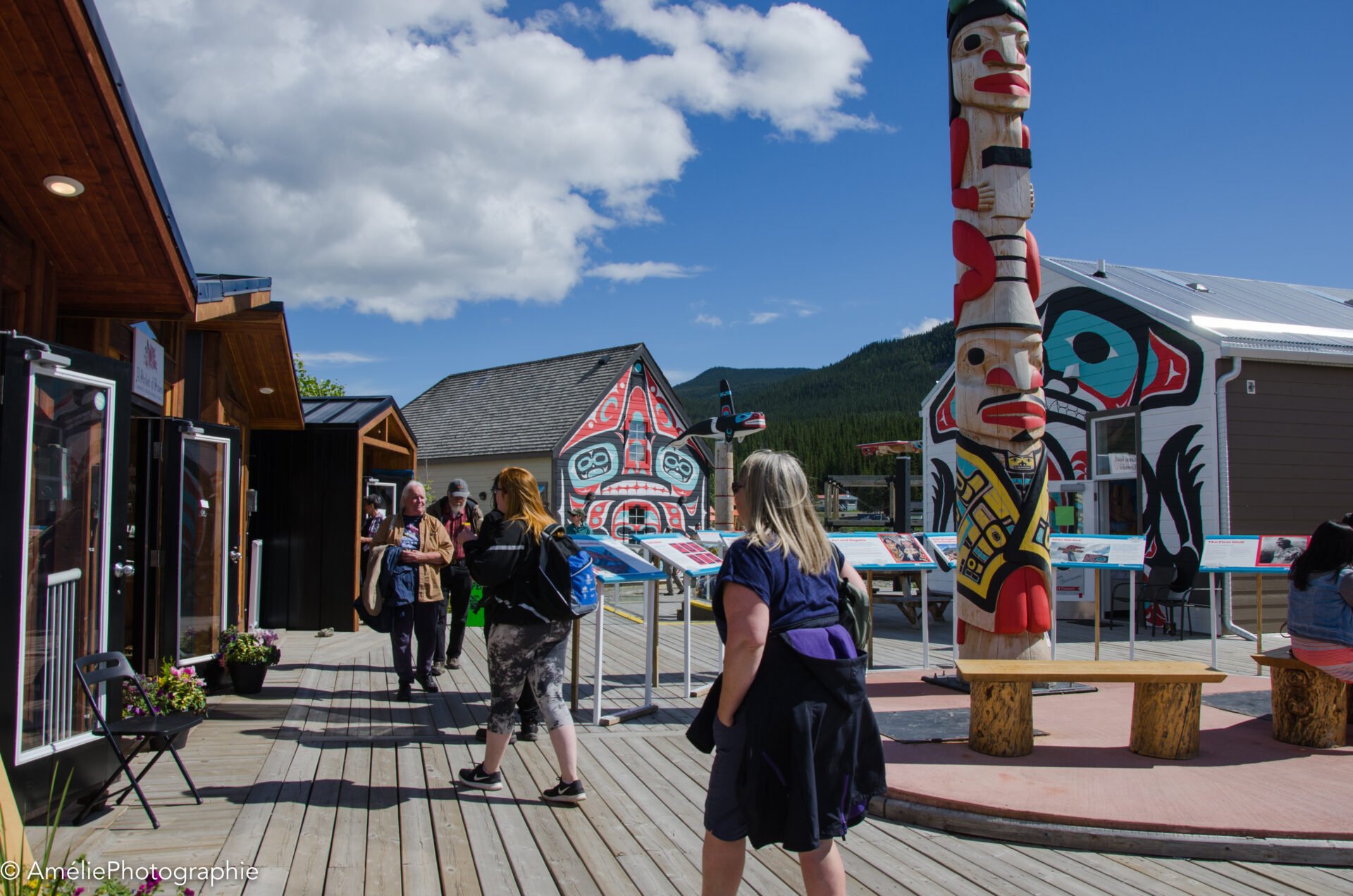 A friendly community in the Traditional Territory of the Carcross / Tagish First Nation awaits your arrival. Alive with Indigenous Art and Culture, Destination Carcross welcomes you to experience this unique town that boasts treasures including the only one-way street in the Yukon, the oldest hotel in the territory, the smallest desert in the world, and Yukon's strongest bridge.
While in town be sure to visit the Haa Shagóon Hídi Learning Centre, take a short interpretive walk along Nares Lake to reach downtown Carcross, and be sure to stop at Carcoss Commons, an artisan's hub. For those looking for adventure, Carcross is in the middle of the mountains offering you world-class mountain biking and hiking. Hire a local guide to hear stories about the gold rush, or the old mule trail and how it has transformed over the years.
To learn more or plan your next visit the Destination Carcross website.
Northwest Territories
21. North Star Adventures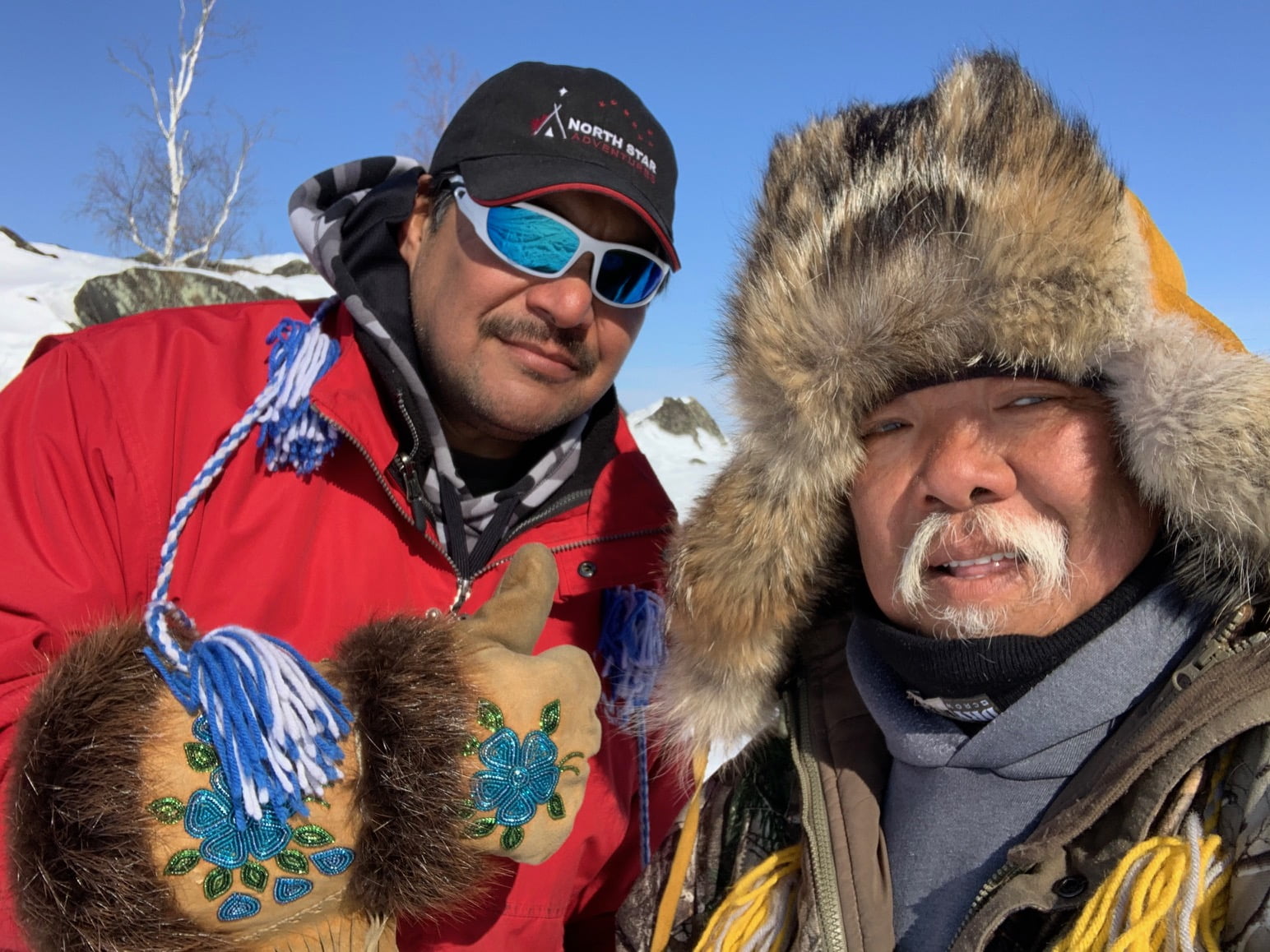 North Star Adventures invites you to explore Yellowknife through a variety of cultural and adventure-based eco-tours that connect you to the land and the people. North Star Adventures is "100% Indigenous owned with 50,000 years of experience" specializing in providing guided trips, cultural immersion opportunities, and eco-tours in and around Yellowknife.
They are also known as "The world's first Aurora Hunting Tour Company" and offer a variety of accessible packages that bring you to Yellowknife to see the world-famous Aurora Borealis.
For each Indigenous cultural experience, guests can expect a highly qualified guide with extensive knowledge who will lead them safely throughout their adventure. The company's commitment to service and sustainability gives travellers peace of mind as they embark on a once-in-a-lifetime trip that is sure to be memorable.
To learn more about North Star Adventures, visit their website.
22. Aurora Village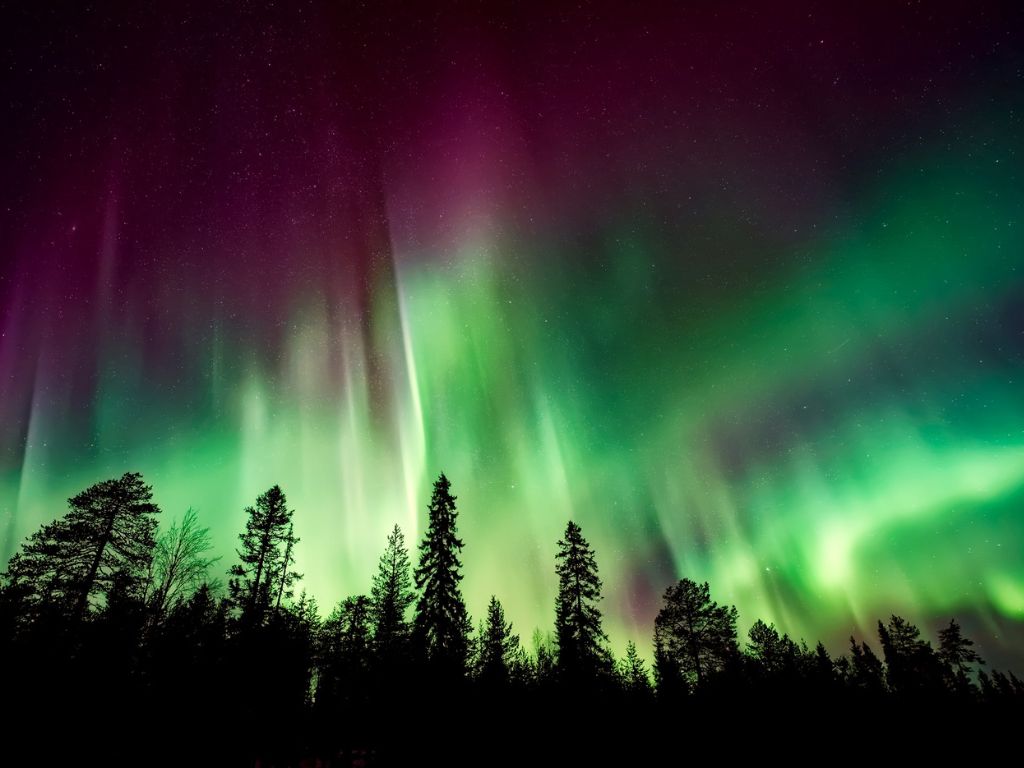 Aurora Village is the perfect destination for adventurers seeking to witness the beauty of the Northern Lights. Located in Yellowknife, it is Canada's premier destination to see the majestic aurora borealis. Guests can choose from a variety of packages that cater to all types of travellers and budgets. From basic viewing packages with a knowledgeable guide to full-day luxury tours complete with meals and warm accommodations, Aurora Village has something for everyone.
During their stay, visitors can participate in Indigenous cultural experience tours and activities led by experienced local guides and learn about the history of the region. Plus, each package includes bonus equipment such as hot water bottles or backcountry survival gear – ensuring guests are ready for any adventure life throws at them! With breathtaking views and plenty of memorable experiences waiting at Aurora Village, no guest leaves disappointed.
For more information on Aurora Village, visit their website.
Nunavut
23. Arctic Bay Adventures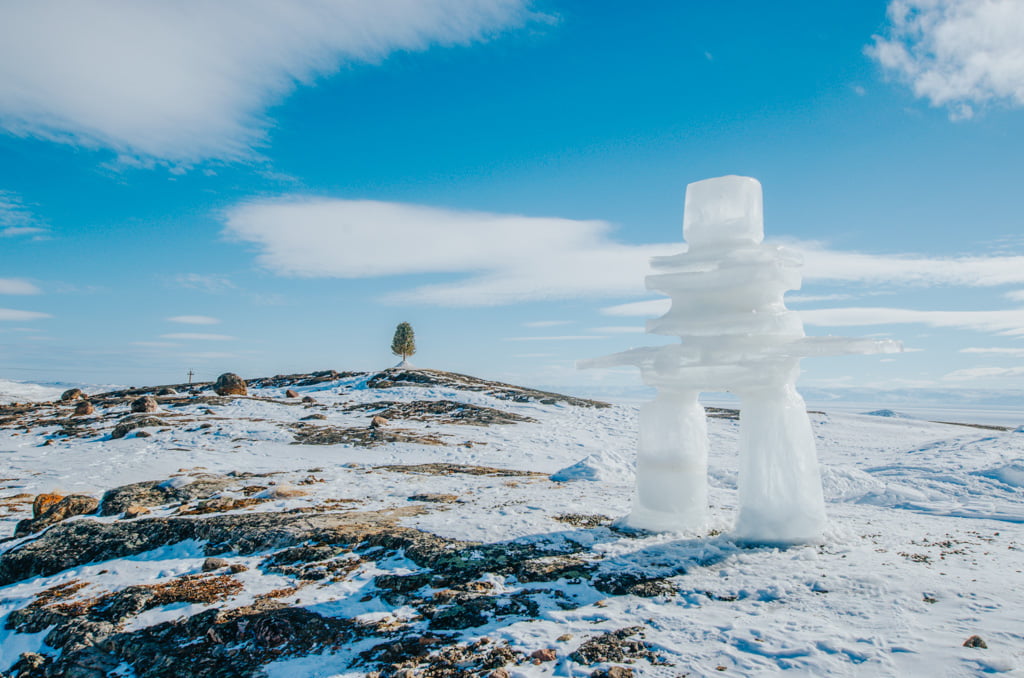 Arctic Bay Adventures, is an Indigenous-owned and operated adventure tour company located in Arctic Bay, Nunavut. Arctic Bay Adventures specializes in offering unique and exciting northern tours with experienced professionals and local Inuit guides. The region of Arctic Bay is located on the northeast coast of Baffin Island in the Qikiqtani Region of Nunavut. It is a traditional inlet with remarkable beauty and a unique environment for adventurers to explore.
Guests can choose from a variety of packaged tours that range from life on the floe edge, watching for birds and wildlife, dog sledding, and 24-hour days in the summer and nights that have you dancing under the northern lights. Their feature tour, "Life on the Flow Edge" brings you to the Arctic for a 9-day experience that only few will ever get to have. Guests will spend time on the Admiralty Inlet on the north end of Baffin Island, seeing where the floe edge meets the ocean and the arctic wildlife come into action. From Dog sledding to a fishing trip via ski doo, to a birding dinner on a 4X4, this unique experience is truly a unique way to connect with Canada's Indigenous people, animals, and marine life.
To learn more or plan your Arctic Bay Adventures, visit their website.
Investing in an Indigenous cultural experience in Canada is a fulfilling way to support local Indigenous culture and support local artists and communities. Here's a list of other helpful websites to guide you through planning your own Indigenous experience right here in Canada:
Destination Indigenous:
Canada's Indigenous Tourism Site connecting travellers and service providers with uniquely Canadian Indigenous experiences, visit here: https://destinationindigenous.ca/
Provincial and Territory Websites:
---
Check out these Pages for More Inspirational Canadian Travel Ideas: