There is something magical in that moment when you hop off a new chairlift for the very first time, turn to face the world, and realize that you've arrived in ski and snowboard heaven. You know, that 360-degree view filled with nothing but beautiful mountains, fresh powder, and runs screaming "let's play".
Well today, at Sunshine Village Ski & Snowboard Resort Banff, I was lucky enough to have one of these moments…
After taking it all in, I quickly strapped into my board and set sailing off towards my first run of the day. Sun at my back and wind in my face, it was mere seconds before I found myself asking the mountain: "Sunshine, why is this the first time we've met?"
Though I regret it taking so long to visit this iconic ski resort for the first time, I can say for certain that after a day like today, it certainly won't be the last time we experience the magic of this mountain.
Banff's Sunshine VillageThe Basics
While it's panoramic mountain views make it feel like you're a million miles from civilization (in the best possible way), Sunshine Village Ski & Snowboard Resort Banff is actually a quick 15-minute drive from Downtown Banff, making it super convenient. Its unique location 7,200 feet high on the Continental Divide means Sunshine has a ski season that's nearly 7 months long, with opening day taking place in early November, and the last call not coming until May 20th. Best of all, lifts are open all season long from 8am – 5 pm, seven days a week, giving you plenty of opportunities to carve fresh powder!
The Mountain
Located in the heart of the Canadian Rockies, Sunshine Village is actually comprised of three different mountains, each offering a variety of ski terrain. The result is a resort with seemingly endless ski areas (3,300 acres, to be specific), and plenty of great runs for all levels. From beginners to double black daredevils, anywhere you go on the mountain you'll find a run that's right for you!
Family Tips and Tricks for Visiting Sunshine Village
On the Gondola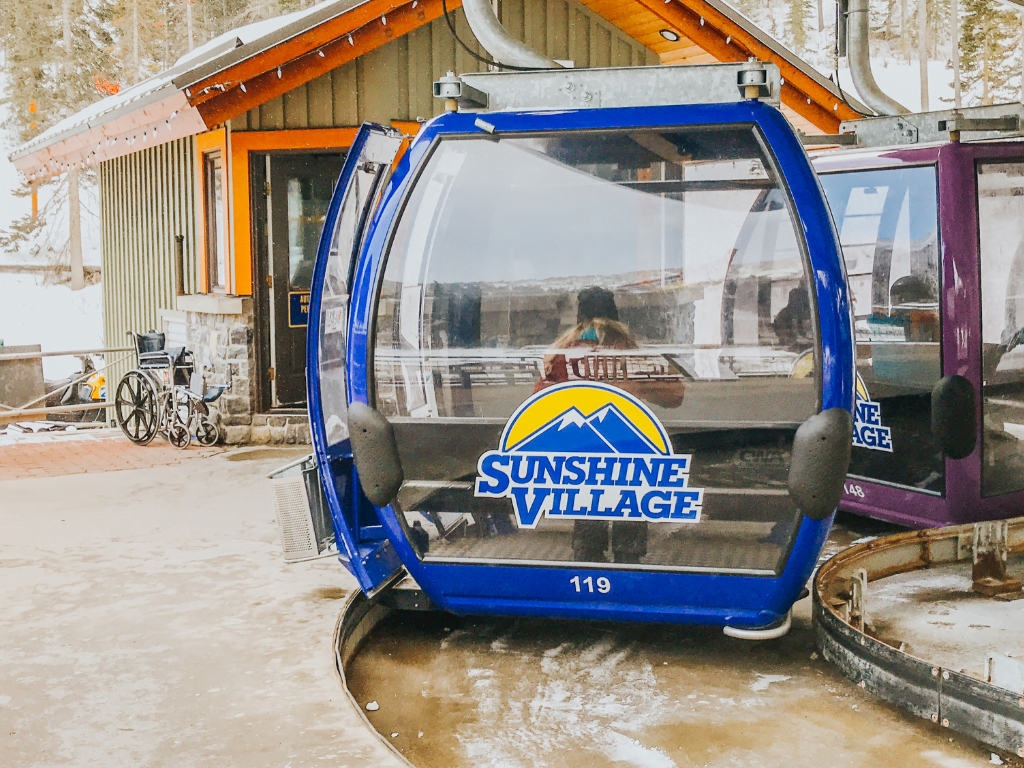 After arriving at Sunshine Village and grabbing your gear, all that's left to do (after looping on your tickets and making one last run to the washroom, of course) is cuddle in for the 20-minute ride on the Sunshine Village Gondola. With its scenic views, this journey can go by in an instant for adults. But the kids? Well, their attention span may wane a bit earlier.
Here are a few ideas to make the trip up and down a little bit easier for the young ones:
Read the Map – 
Familiarizing yourself with the map may seem obvious, but sharing the experience with your kids may not. Not only is reading the map a great way to keep the kids engaged for the gondola ride, but it creates a valuable teaching moment, allowing you to talk about the responsibility of being prepared, understanding how to read and navigate the ski area map, and what to do if you get separated on the hill.
Go Fully Dressed –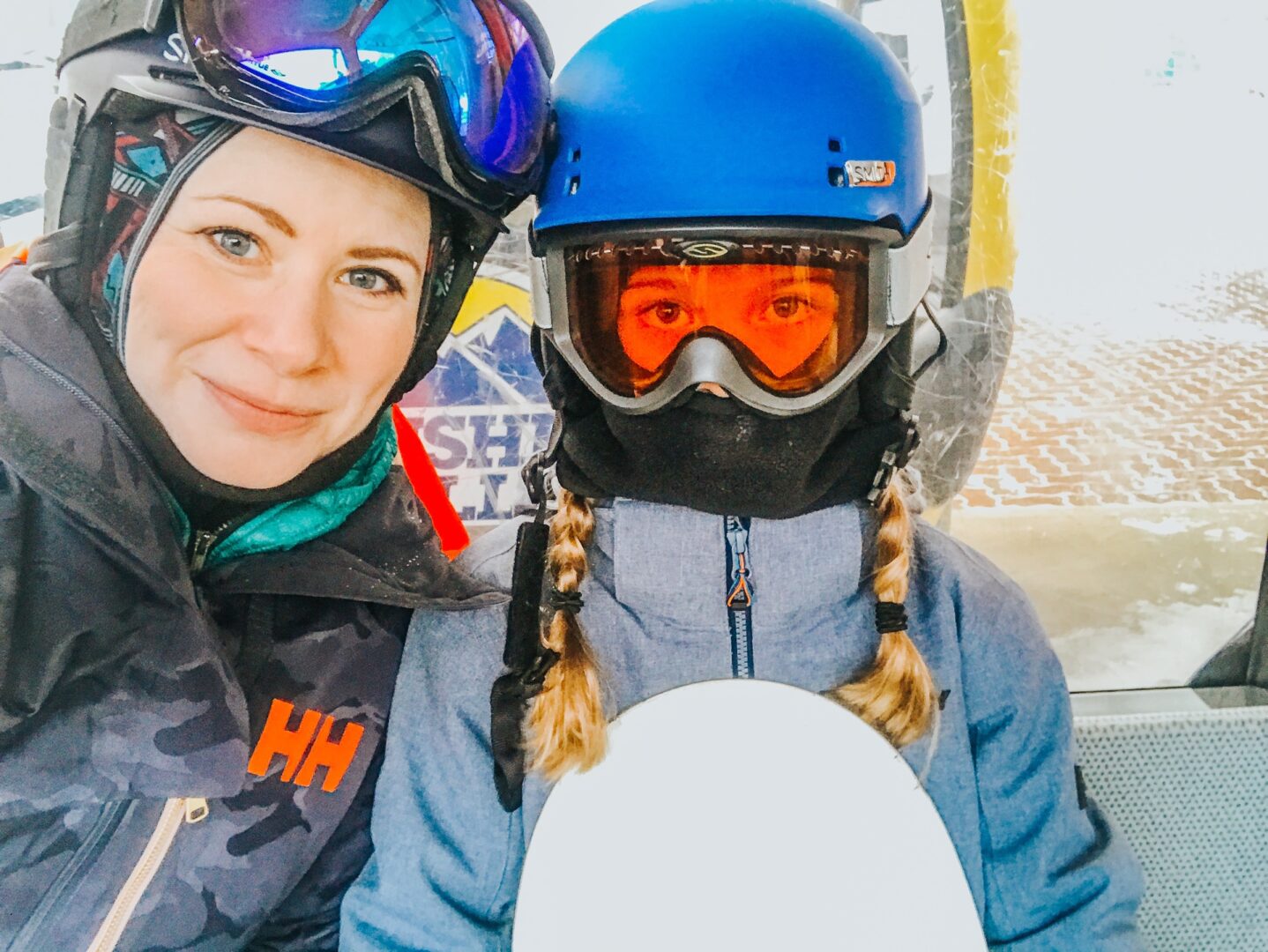 While the gondola keeps you protected from the elements, it can still get chilly over the course of the 20-minute ride. From having gloves tucked in to putting balaclavas on, make sure the little ones are fully dressed, so that they can focus on the scenery and the conversation rather than cold fingers.
Bring Treats – 
There's nothing that can take away from a good day on the slopes faster than a grumpy kid. And as any parent knows, a hungry kid is a grumpy kid. Before any trip up the mountain, I am sure to stock the kids' pockets with candies, which serves as the perfect sweet distraction for the gondola, chair lift, or while waiting for a transition.
On The Hill
After our scenic gondola ride, we reached the summit and were ready to begin our day of shredding the slopes. With its three mountains and vast ski area, Sunshine Village Ski & Snowboard Resort Banff can be gloriously overwhelming at first. To help you and your family tackle Sunshine like seasoned pros, here are a few tips and tricks we learned along the way:
Ride Like a Wolf Pack –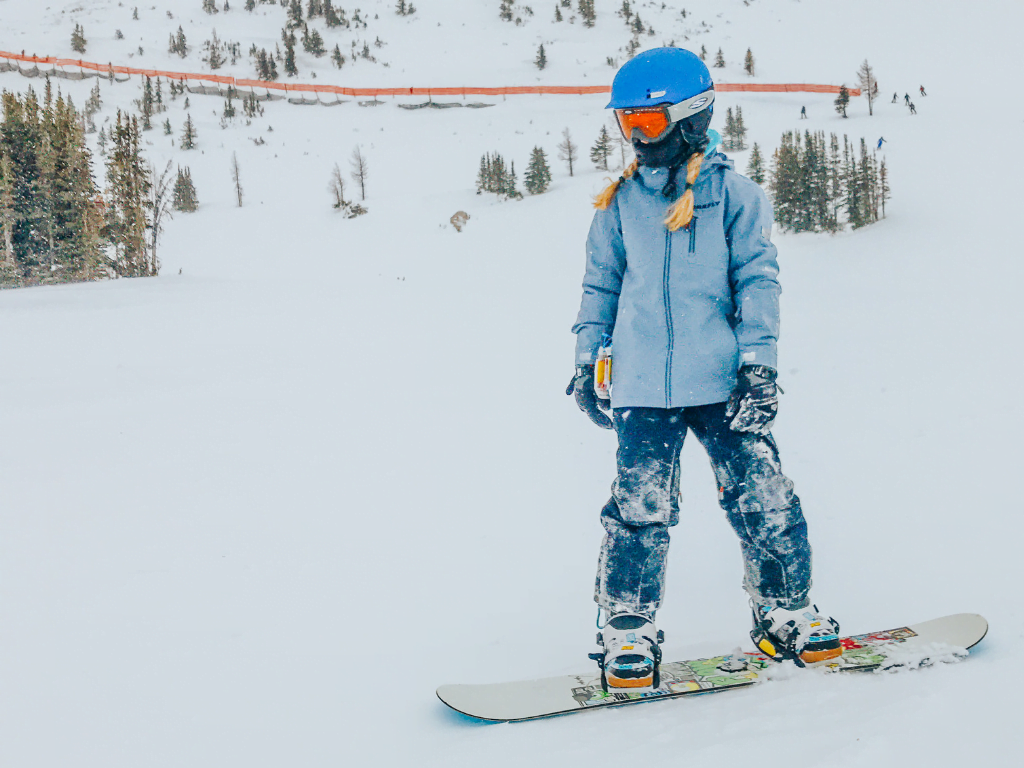 With more snow to ride than my kids had ever seen before, within seconds of strapping in, my son naturally wanted to take off and explore. Thankfully, our conversation while reading the map on the gondola allowed me to reinforce the idea that we needed to stick together – especially considering that I was a solo parent for this adventure, and we didn't have our typical 1:1 ratio.
To make it easier (and more fun) for my son to understand, I explained that we needed to act like a pack of wolves, sticking together as we made our way down the mountain!
Explore Different Terrain –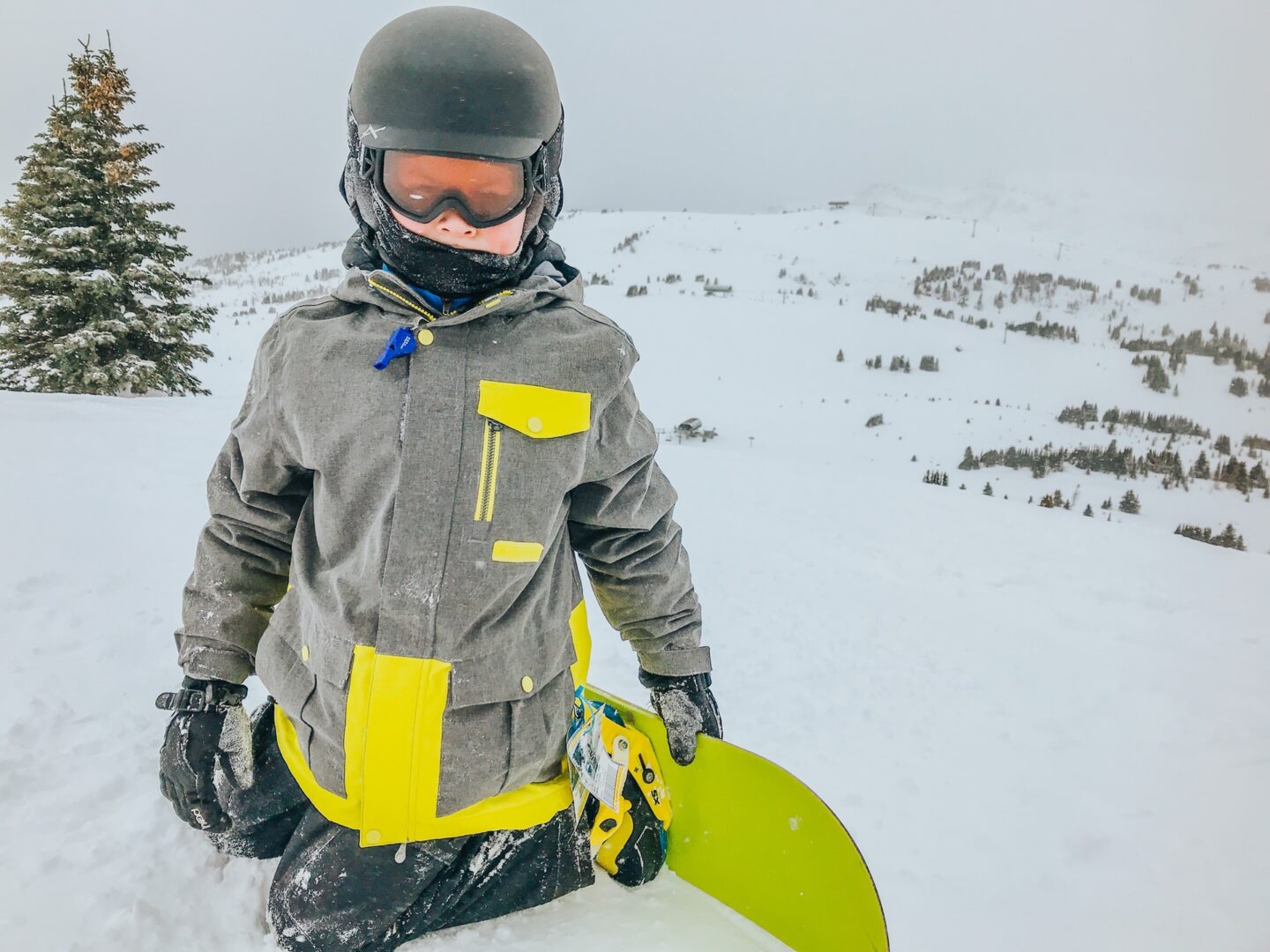 As we started making our way down the mountain, we quickly realized just how vast Sunshine really is. The variety of terrain was very welcoming to us, and we got such a joy out of exploring all the different areas of the park. Honestly, it felt like you could ski all day and only just scratch the surface of all the great runs.
While I love our downtown Banff hotel, I could easily see how a family could benefit from staying right on the hill, maximizing the number of runs they hit in a day with ski-in, ski-out features of Sunshine's unique hillside accommodations.
Take Time to Warm Up and Refuel –
On top of the mountain, you'll find Centennial Lodge, a great place to grab a quick bite or full-blown meal. Though you and your family might have the urge to stay out for every single second soaking in the sun and the slopes, it's important to carve out time to head inside for a few minutes to catch your breath and warm those fingers and toes.
Another great perk of the Centennial Lodge was the fully stocked store filled with all the winter essentials and gear. Because the last thing you want is to cut your trip early due to a lost glove!
A New Family Tradition
From that first panoramic glimpse of the Canadian Rockies that engulf Sunshine Village, I immediately understood why this place is so special and so revered by families across Canada (and beyond). "Epic" is really the only word I can find to accurately describe the place. With three majestic mountains, deep, lush snow, endless runs, plenty of amenities, and its close proximity to downtown Banff, this place really does have everything you could possibly want in a family ski destination.
While this was our first time exploring Sunshine Village Ski & Snowboard Resort Banff, I have a feeling it was the start of a whole new family tradition. Because it'll only be a matter of time before this magic mountain comes calling our names, and we'll be cuddling right back into that gondola to take our journey up to the top of ski heaven.
For tips on other great winter adventures to explore while in Banff, be sure to check out these articles!
Breathtaking Snow Sculptures at the Banff SnowDays Festival
Moments, Memories & a Giant Moose: Inside Banff's Newest Luxury Lodge
Explore Banff National Park by Bus
Is this a sponsored post?: Yes, however all our thoughts, opinions and views of our experience at the Sunshine Village Ski & Snowboard Resort Banff are our own.