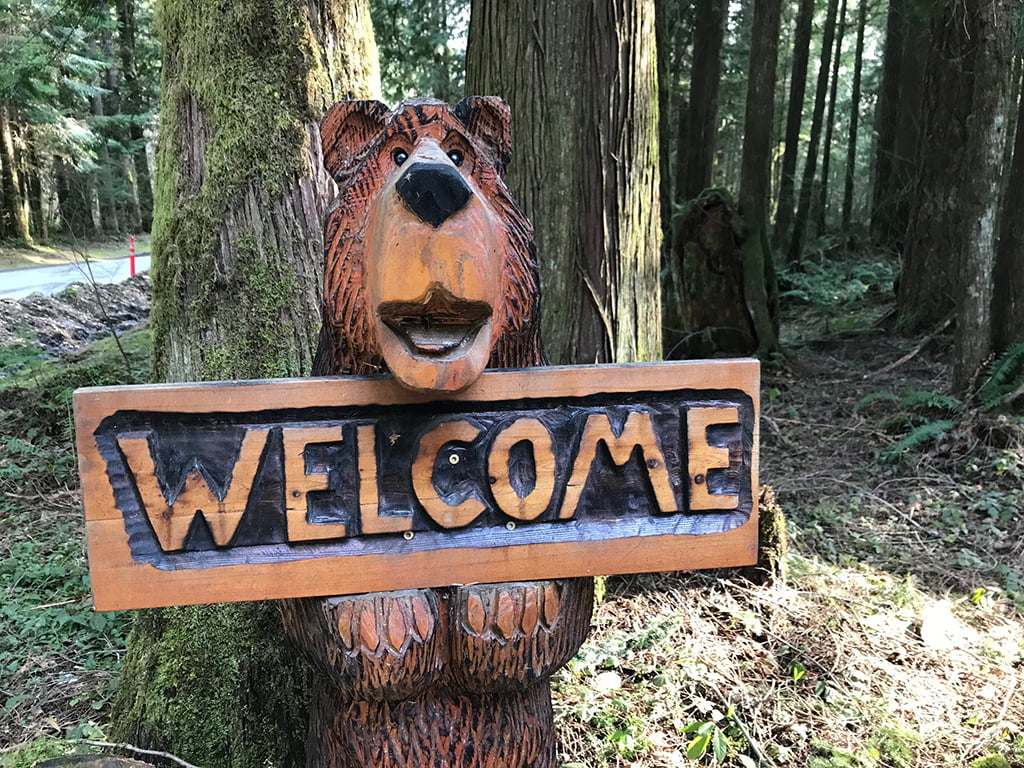 Are you thinking about buying a place at The Glen at Maple Falls?
Perhaps you were invited down to spend a weekend with friends and find yourself searching the web for real estate listings. Or maybe you stumbled upon our little paradise with the help of a google search. Either way you've come to the right place to hear all about our Glen experience and what you can expect when buying and becoming new owners at the Glen.
The Glen at Maple Falls is a beautiful recreational property and is only a 20-minute drive South of the Canadian Sumas border crossing in Abbotsford. The property is 700 acres and has 1200 lots, making it a whole community within itself. It's the perfect base camp for adventures year round, whether you want to head over to the lake for a day of kayaking in the summer, or head up to Mt. Baker in the winter for some world-class powder. With prices ranging from $16k USD for land to over $100k USD for one-acre lots, this property is an affordable and close getaway for Canadian families.
We have been owners at The Glen for over ten years. We love having a family escape that is always ready to welcome us on weekends, holidays, and whenever we're needing a few days away from the city. Here's a detailed review of our experience as owners at The Glen at Maple Falls.
Disclaimer: Adventure Awaits assumes no responsibility or liability for any errors or omissions in the content of this site. The information contained in this site is provided on an "as is" basis with no guarantees of completeness, accuracy, usefulness or timeliness.

Affiliate Disclaimer: While I share my own thoughts and stories about The Glen, should you click on the affiliate links, I may receive a small commission on that sale which helps fund Adventure Awaits.
Here's our Review of our Little Oasis at The Glen at Maple Falls:
Ownership
Purchasing a lot at The Glen allows you to own land, and structures in The Glen At Maple Falls community. The Glen is a Community Association of home-owners tailored to recreational, part time use. The Community Association is managed by a Board Of Directors and has a paid operating staff who are responsible for day to day operations and maintenance of The Glen.
Glen owners enjoy fee simple (condominium title), fully-deeded property. In most comparable recreational communities in Washington State, "title" is secured by shares in a corporation (Co-op ownership).
The land is considered recreational use, so no permanent structures are allowed to be placed on the property. This is governed by the Whatcom County. Access to The Glen is restricted to Association Members and their Guests.
Home Away From Home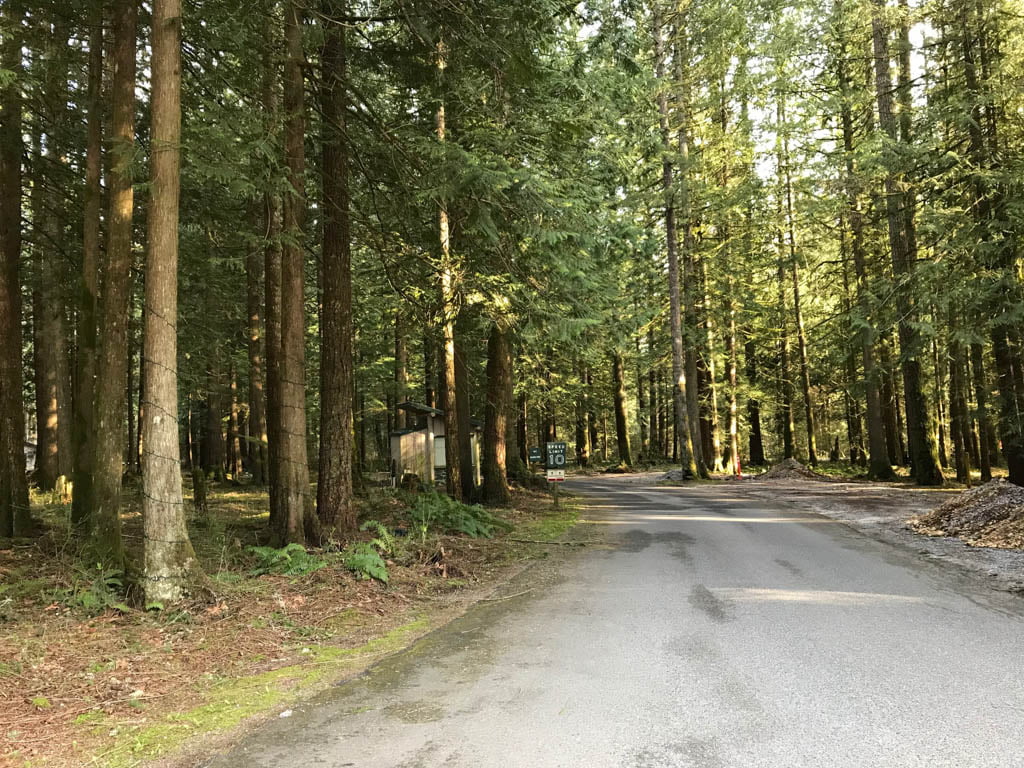 As soon as we enter the Glen our blood pressure goes down and our excitement goes up as we know we've reached our hideaway. The forest… the drive… the ambiance.
Kid Oasis
With kid-friendly events going on about once a month, The Glen is truly an outdoor oasis for the littlest members of your family.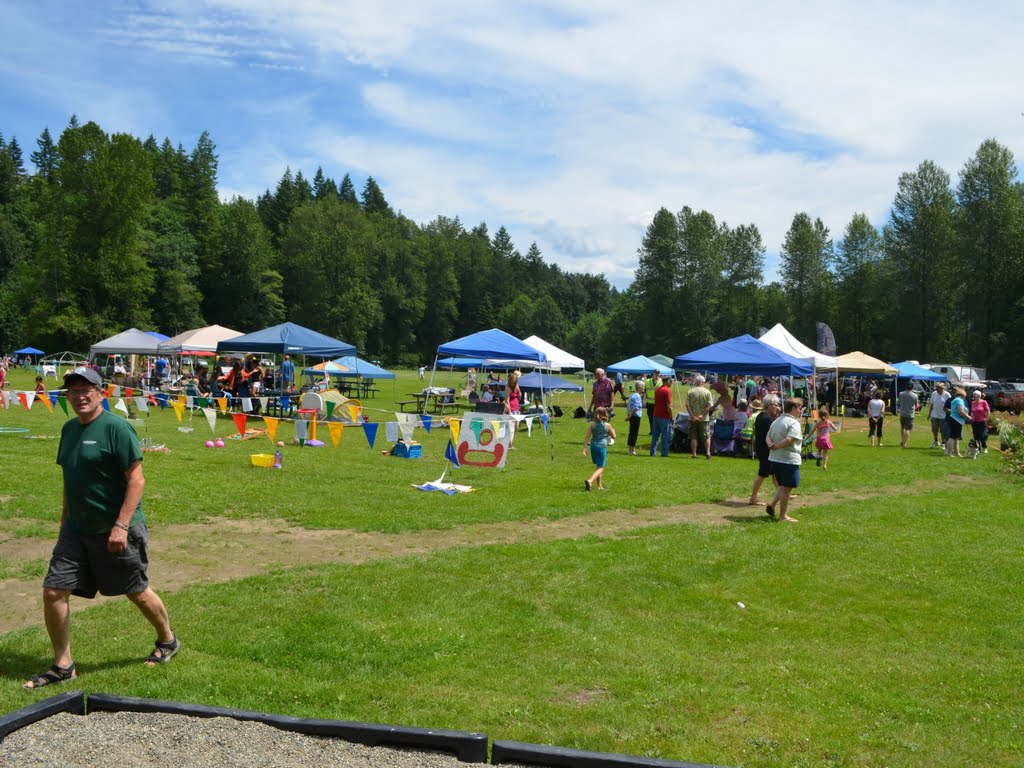 From "The Glen Days" in July which includes a parade, outdoor carnival games, face painting, and more, to seasonal community events like the Christmas party and Easter egg hunt, kids will love all of the activities and events they can take part in at The Glen.
Base Camp for Adventure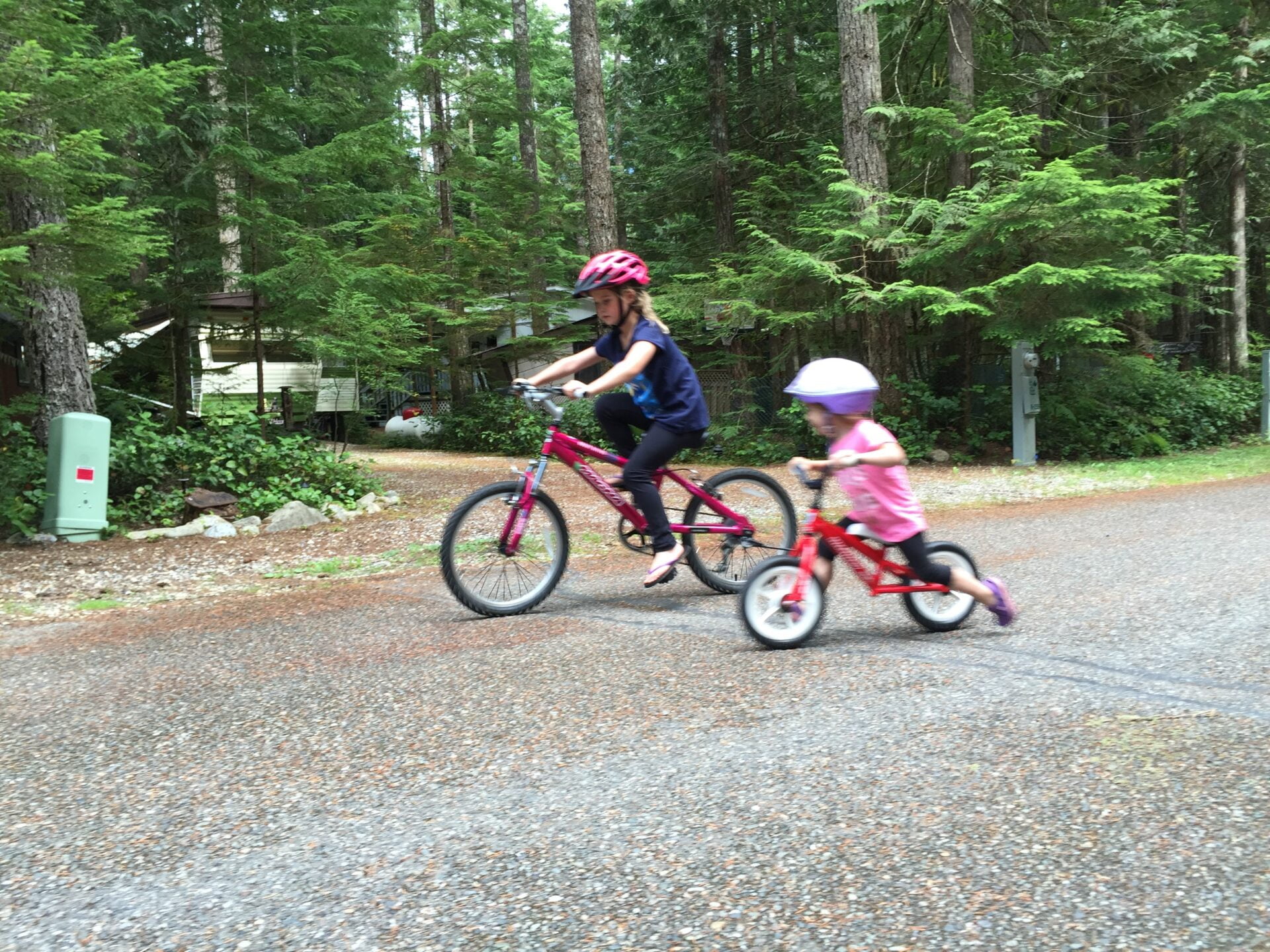 If you're an outdoor family who loves to camp, then The Glen is the perfect place for a weekend home. Families enjoy biking, hiking, walking, swimming, sports, and lots of recreation nearby…The Glen is the perfect base camp for your adventures. Spend your days playing hard and then come home to a campfire and s'mores.
Book Nook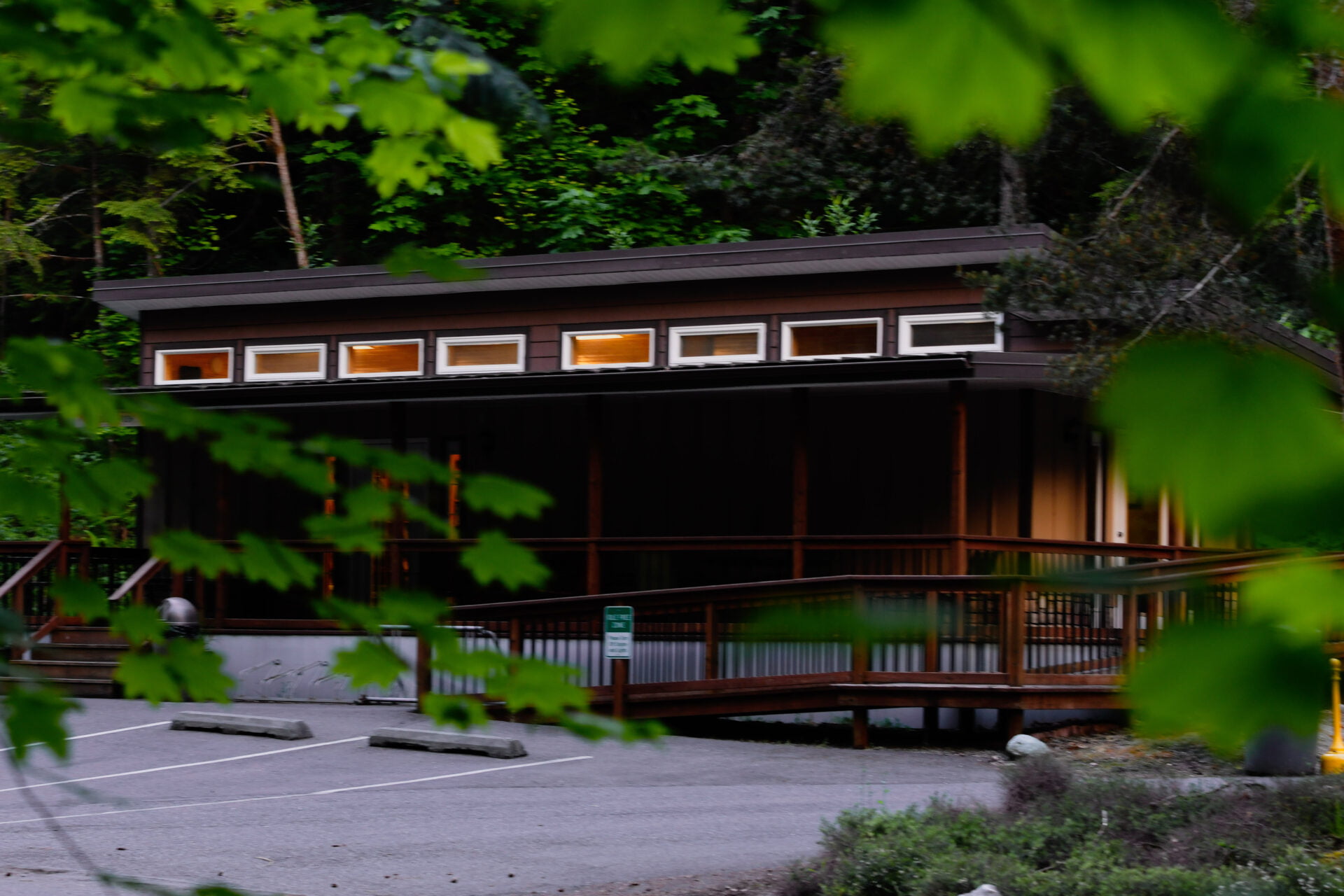 At the centre of the park is the "Book Nook", a meeting point and library combined. Inside the building, you'll find a very well-stocked donation library and reading lounge. Outside you'll find a beautiful deck which is a great place to "check-in" with WiFi before you get to leave and "check out" again.
Playgrounds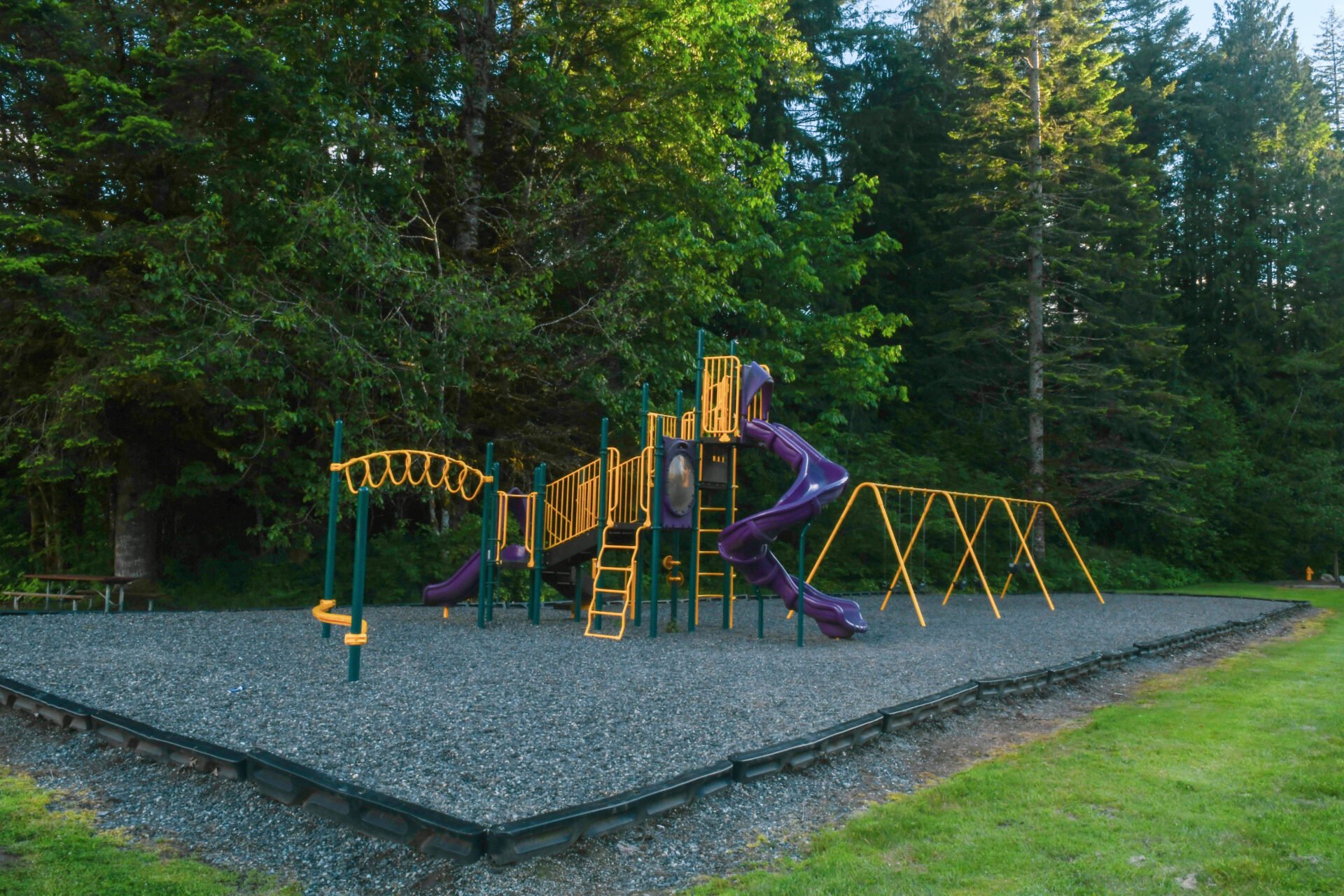 The Glen is home to 7 different playgrounds, each of which has been upgraded to new structures in the past ten years. Our kids have names for each playground, and I'm sure your family will customize their own too. Each playground is a different and when my kids were younger we'd pack a picnic and head out for hours on a "playground tour."
Pools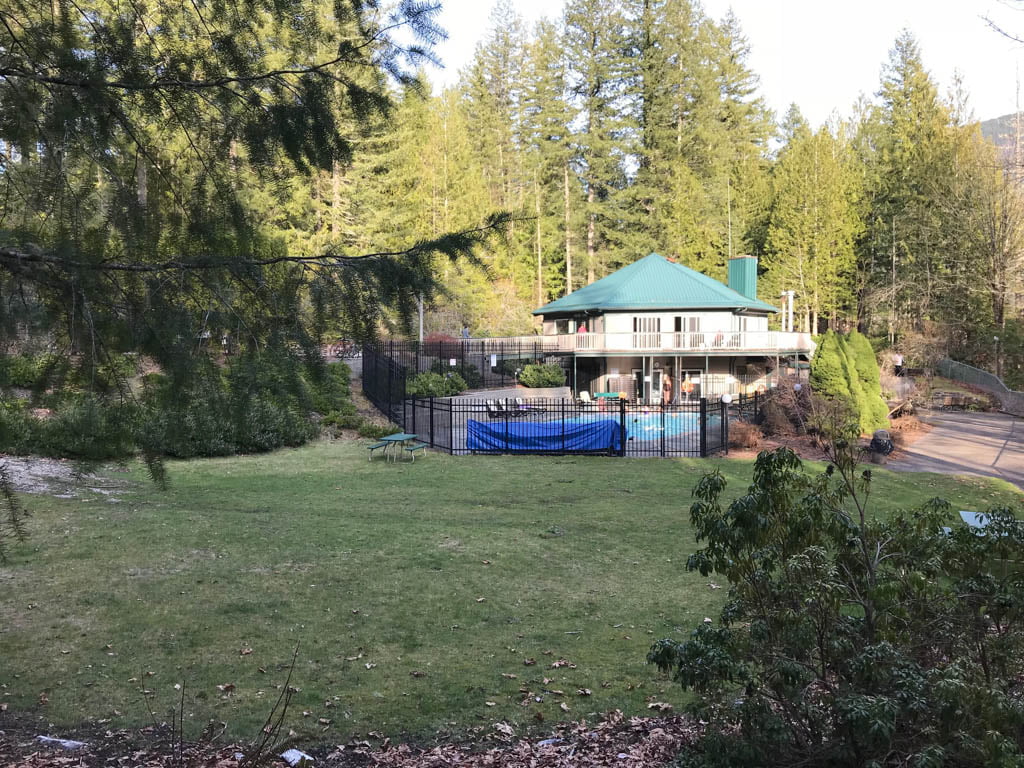 The Glen at Maple Falls has two pools: the Fireside pool, which is heated and is open year-round and the Riverside pool, which is a family-friendly pool that is open during the summer season. When Riverside pool opens in the summer, Fireside becomes an adult-only oasis for those looking for a quieter swim.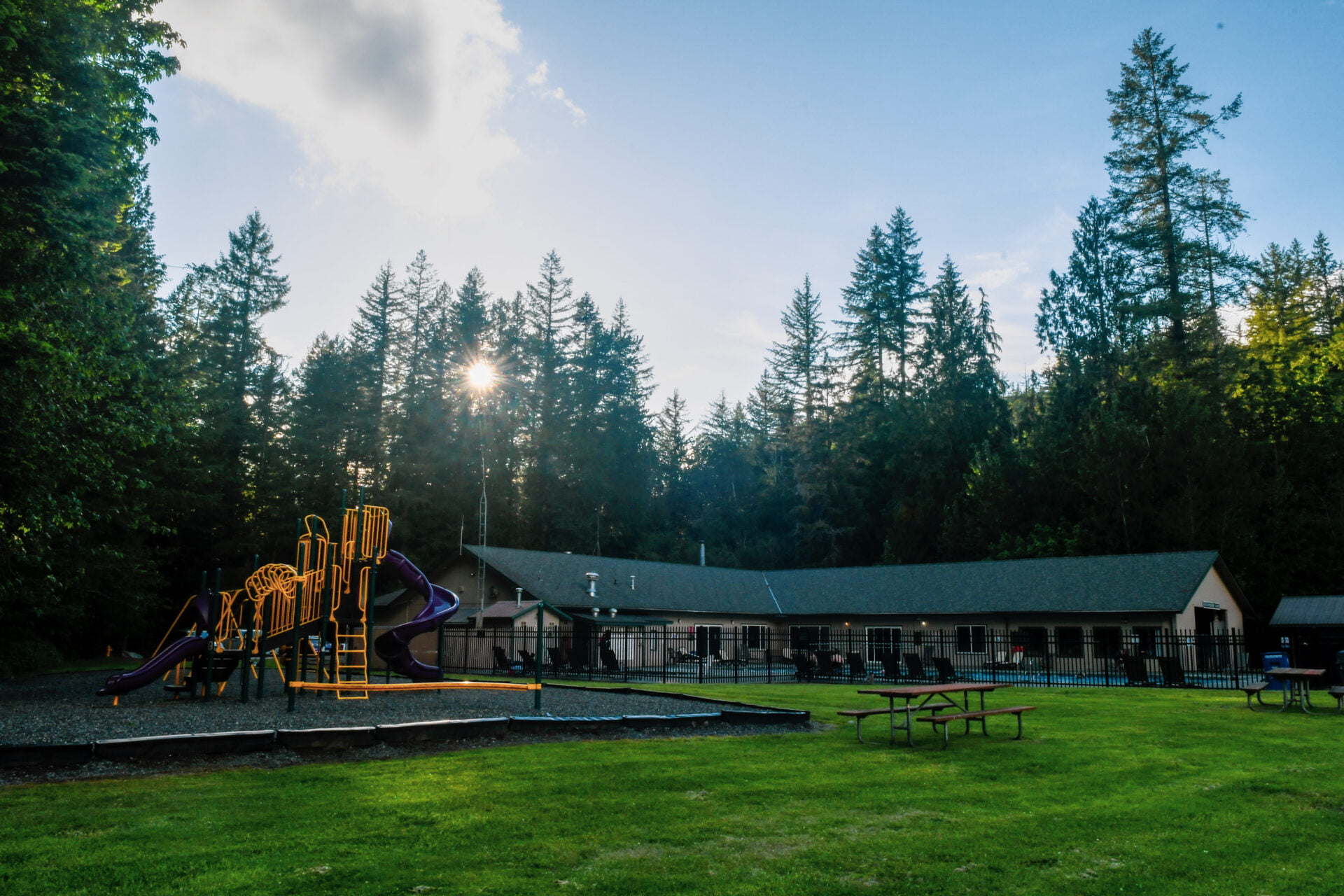 Frisbee Golf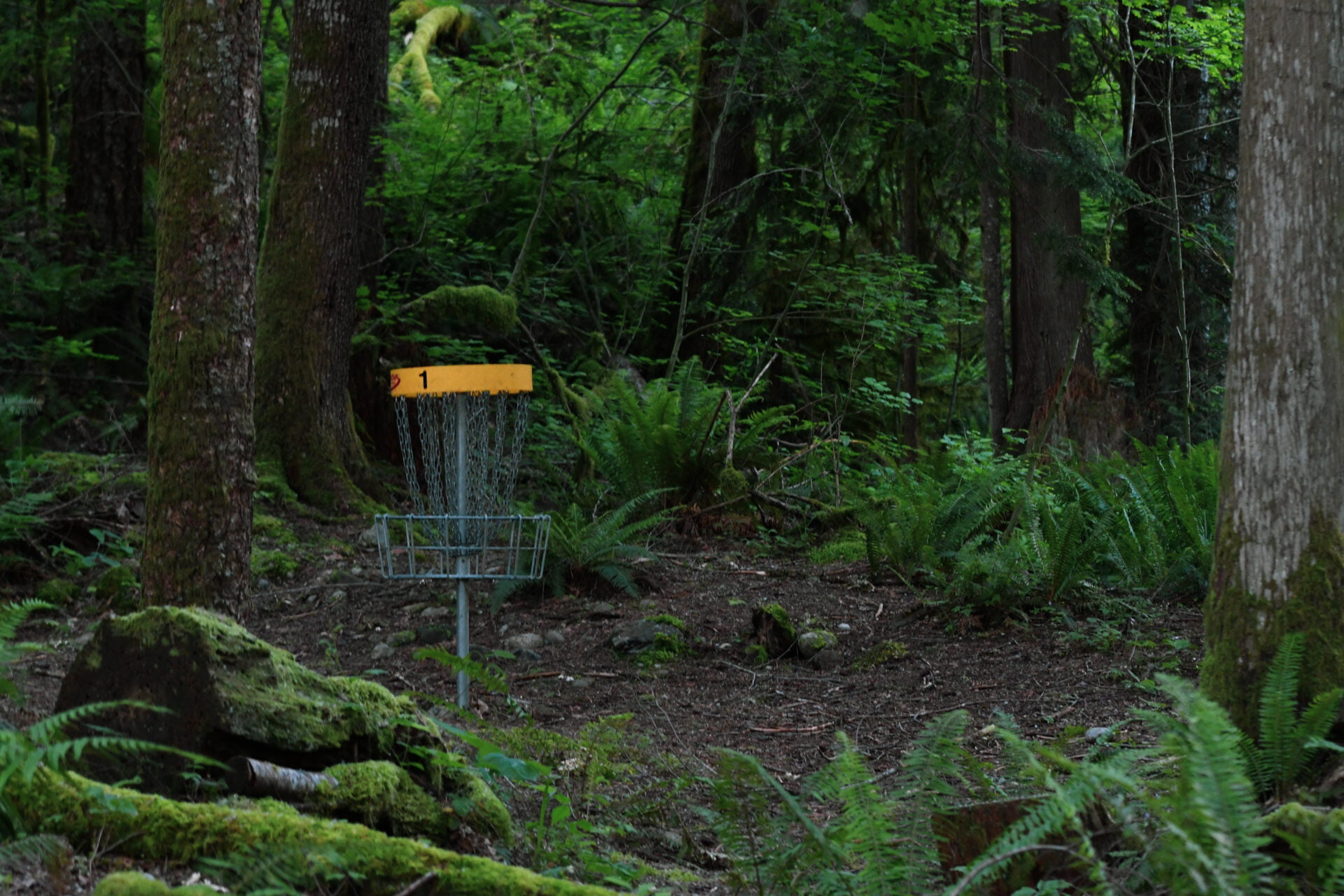 One of the newer additions to the Glen is a 9-hole disc golf course. Running parallel to the Nooksack and nestled into the side of Riverside field this forest-based disc golf course is a challenging and fun activity for the family. Note, you'll need sturdy walking shoes and be able to navigate varying terrain and either bring your own discs or borrow them from the security shack.
Tennis Court
Want to hit a ball back and forth? Bring your rackets and head up to the sun-drenched tennis courts!
Basketball Court
There are two basketball courts at The Glen and it's a great place to bring a ball and make new friends. You'll find hoops at the family centre and next to the playground at Division 1.
Riverside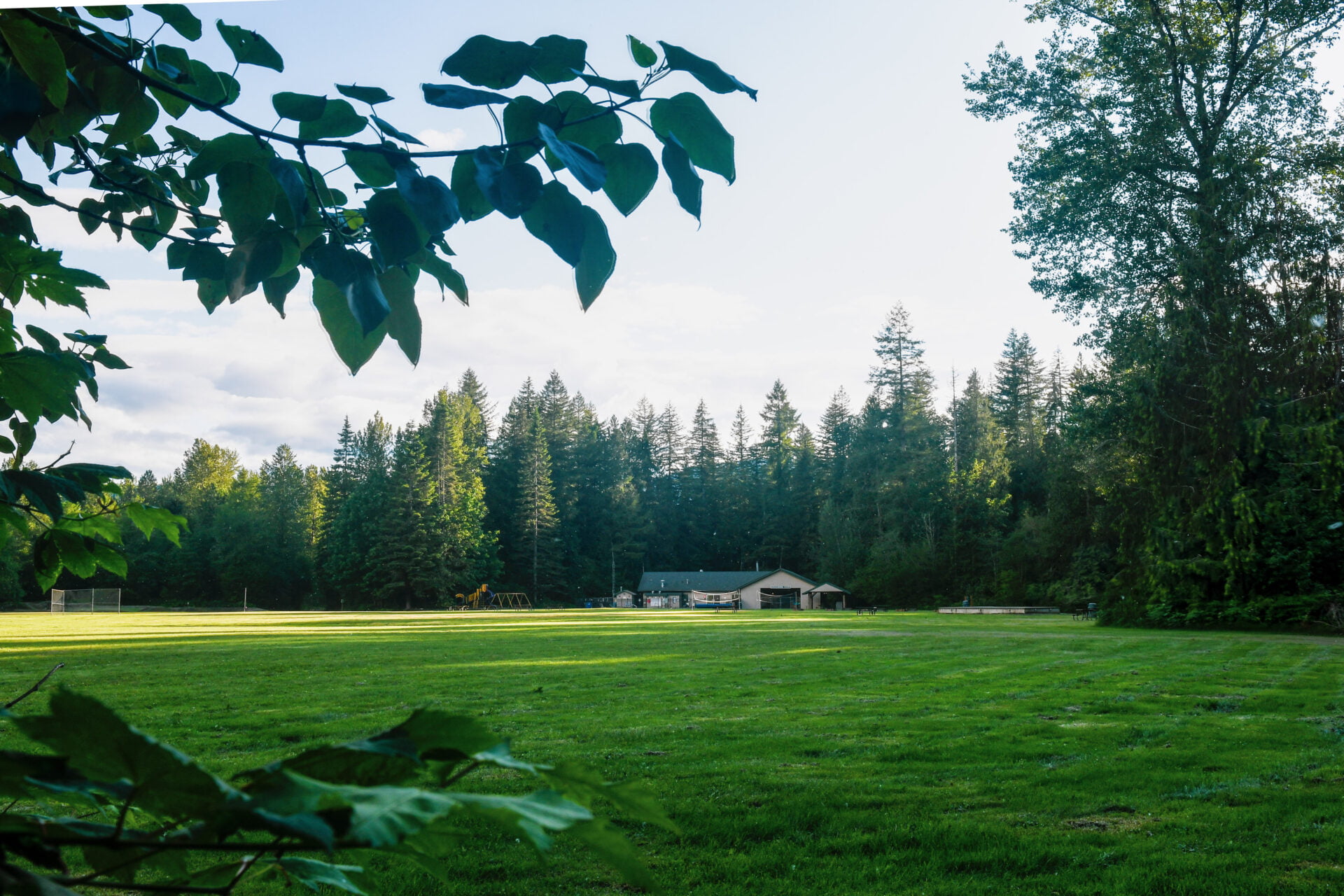 Riverside comes alive on Summer weekends when the place is lined with tents, lawn games, kids running between the playground and the pool, and dogs laying in the sun next to their owners. But it is also a tranquil getaway for 99% of the time where you can go for a run, play baseball with the family or escape down to the pool.
Bikes & Bike Park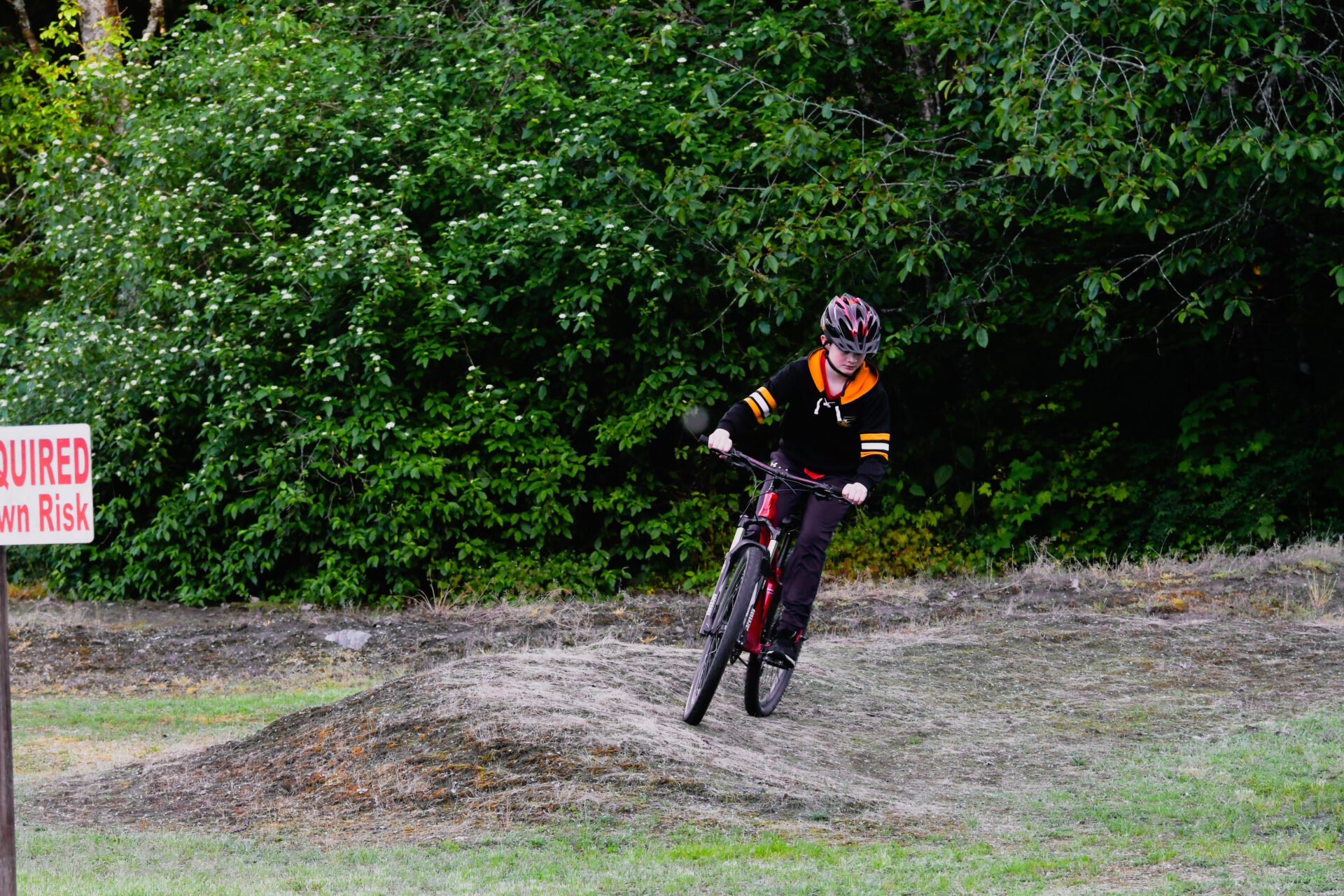 The Glen is one of the best places for kids to learn to ride a bike and the best way to get around. From biking to the Book Nook, to the Riverside field, there are more bikes than cars on the road many days.
If you're interested in BMX / mountain biking there is a great little bike park down on the Riverside Field that you can play in.
Baseball Diamond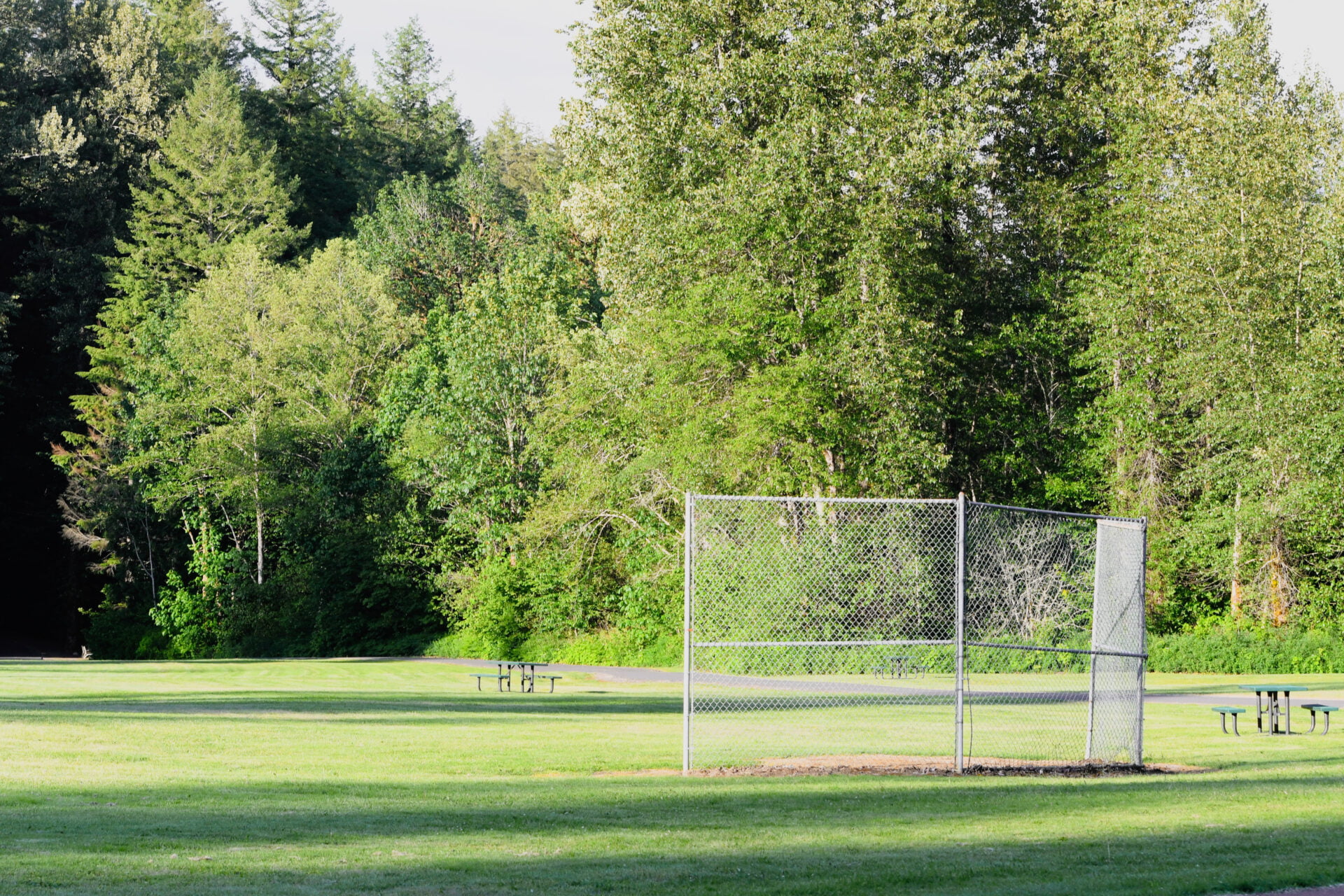 There's nothing like a classic game of baseball to bring the family and friends together, and meet new friends down at The Glen!
Tetherball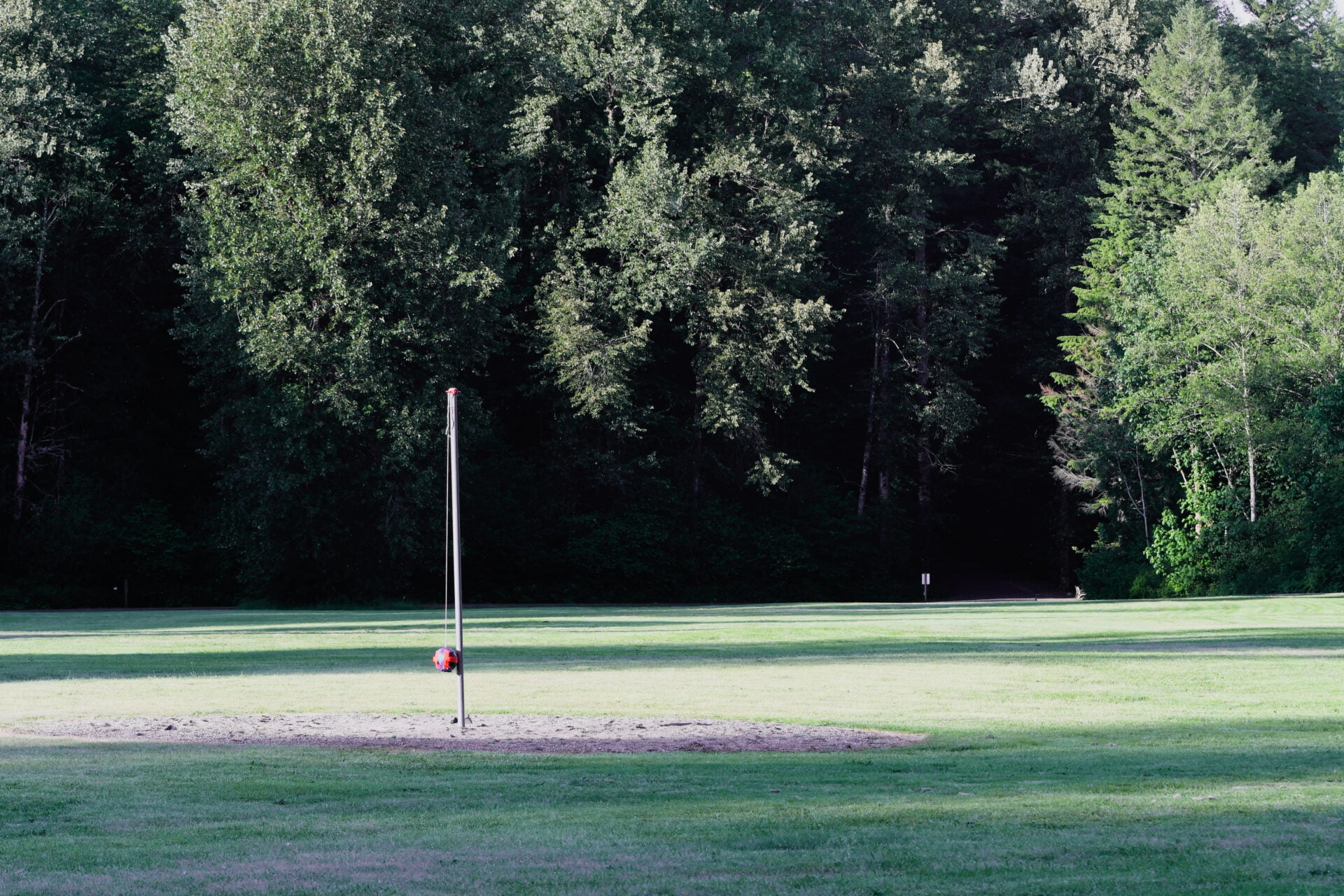 Look at the fancy new tetherball, always a fan favourite among the kids!
Picnic in the Park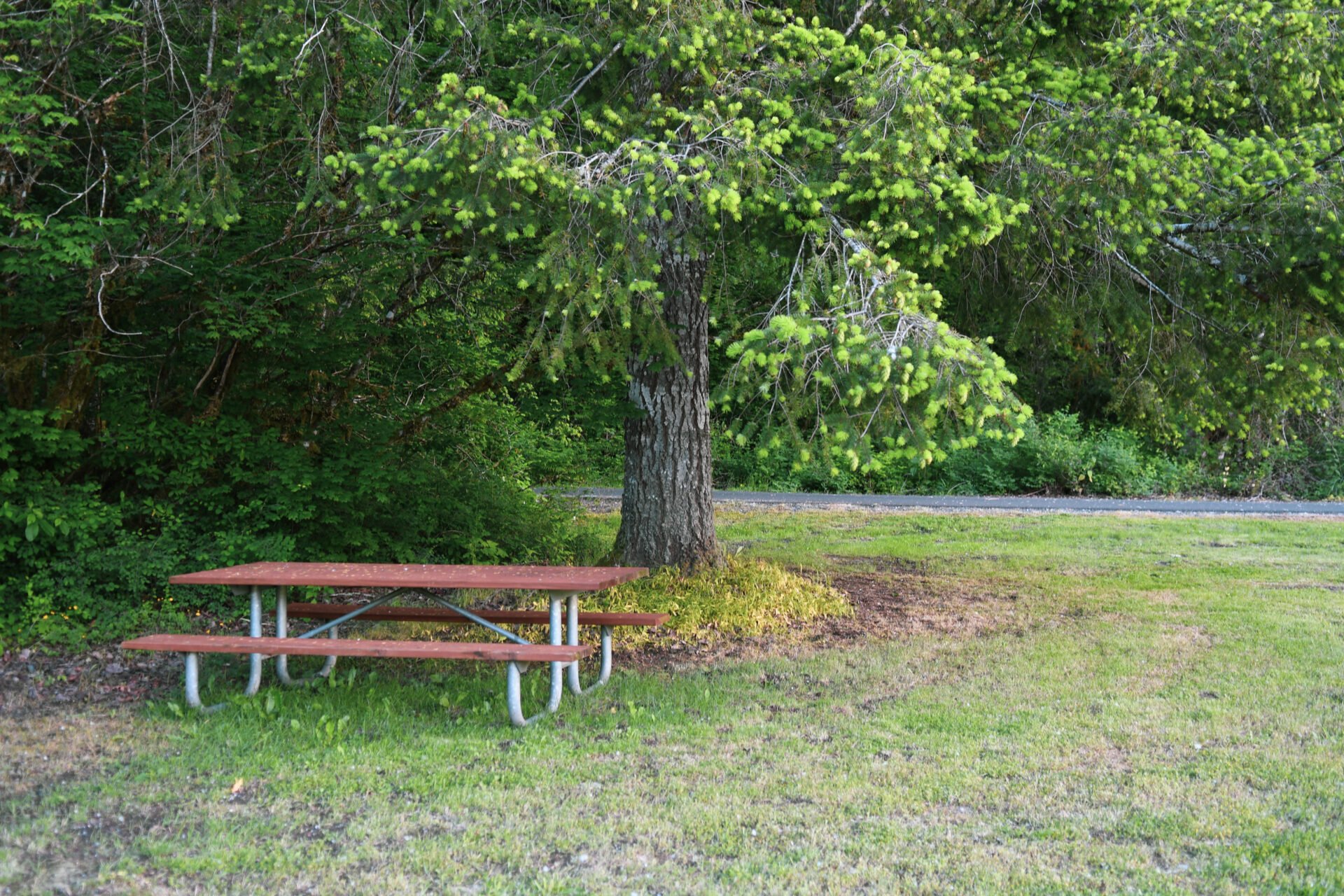 There really is something for everyone at The Glen at Maple Falls. If you look around you'll see private picnic areas all around the property, perfect for finding a shady spot to retreat from the sun and refuel the kids before they run off again.
Horseshoe Pits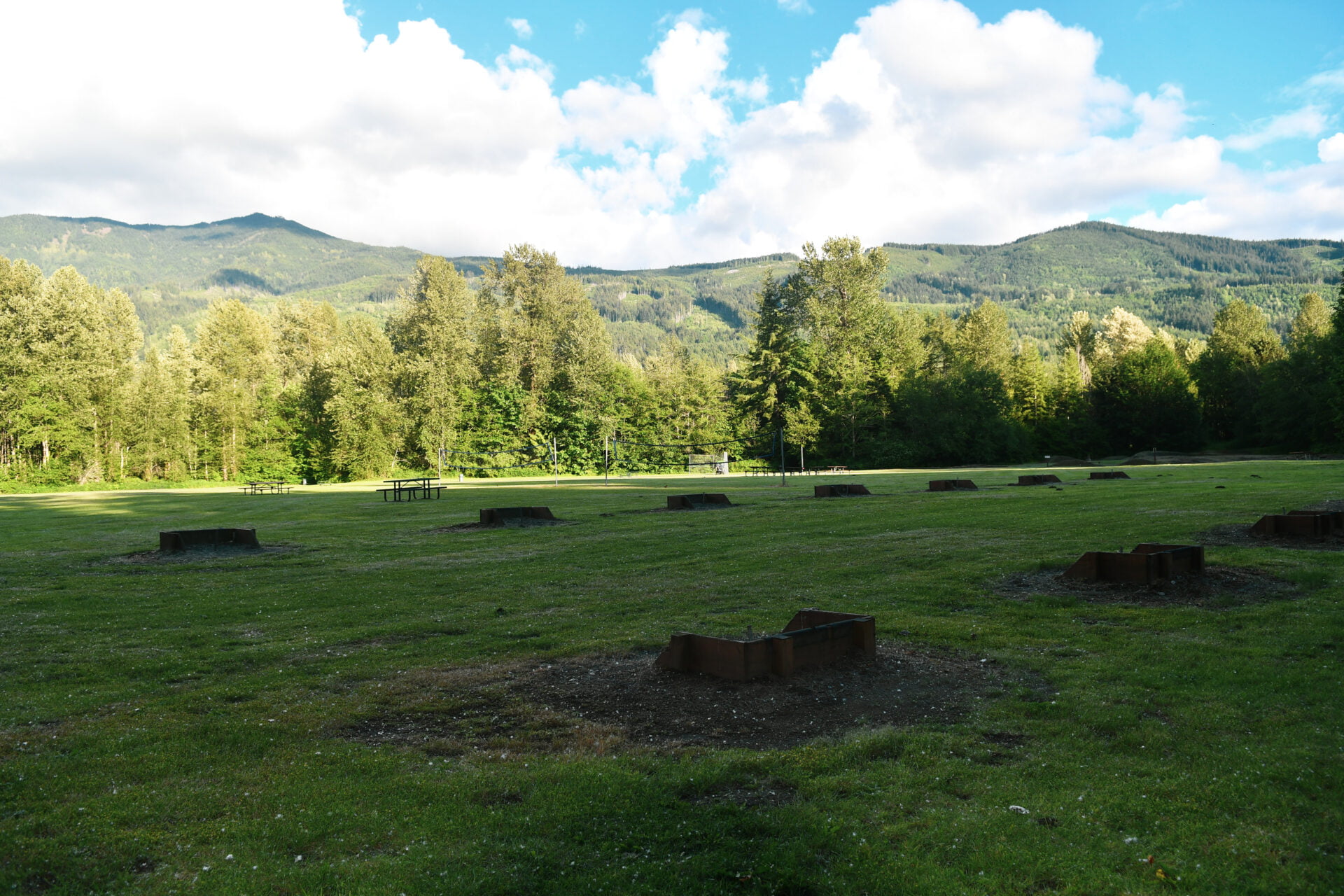 Whether you're looking for a family-friendly game or looking to enter one of The Glen tournaments, there are lots of new pits that are waiting to host your game.
Riverside Living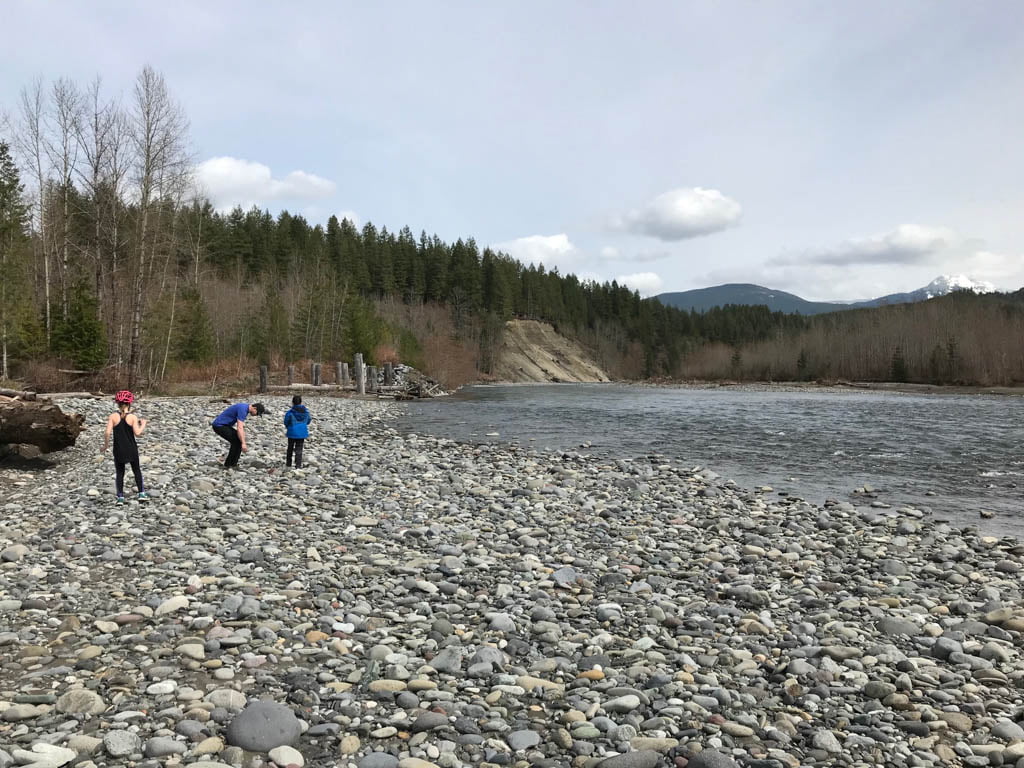 One of our favourite things to do is head down to the river and skip rocks. We've been known to pack a lunch and head down there for a couple of hours to explore!
Teen / Family Centre

Near the front entrance there is a family centre that has a collection of donated large games for youth and families to play on. From foosball to pool tables, there are a few different activities to check out. I won't glamorize it though, it's in need of a facelift and needs some new life breathed into it.
Campfires and Community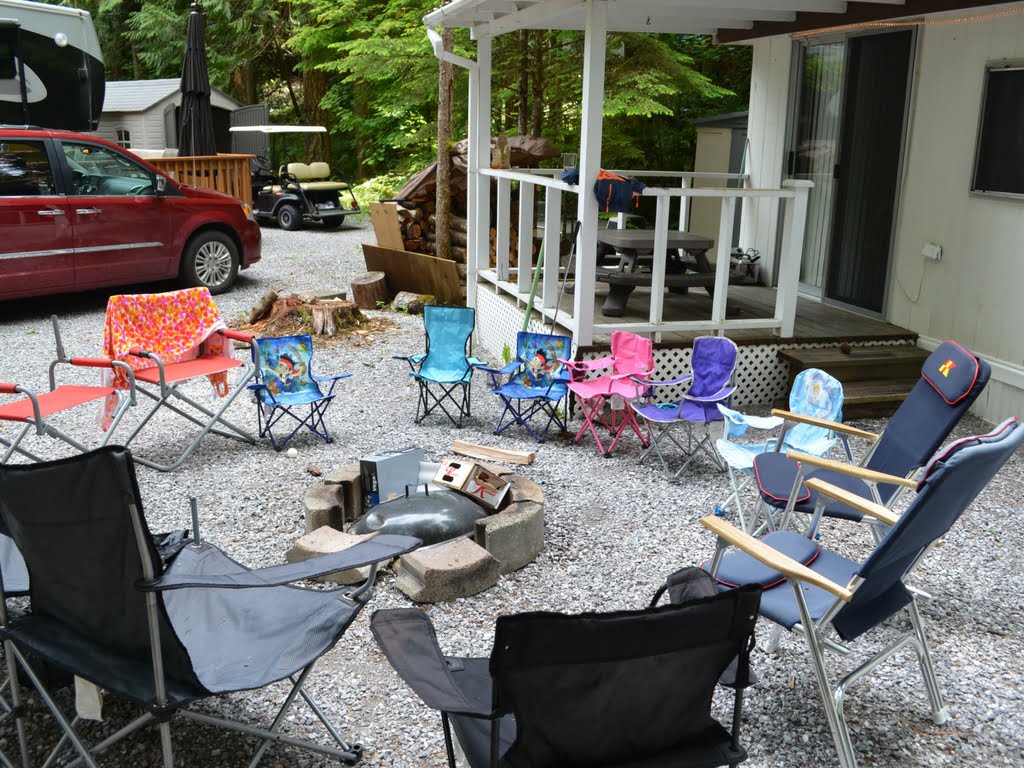 If you're looking to make new friends there's always a campfire around with an extra seat! Glenners are friendly and welcoming people, and making friends is easy! Be sure to have a propane fire pit ready to go for when there is a campfire ban.
Laundry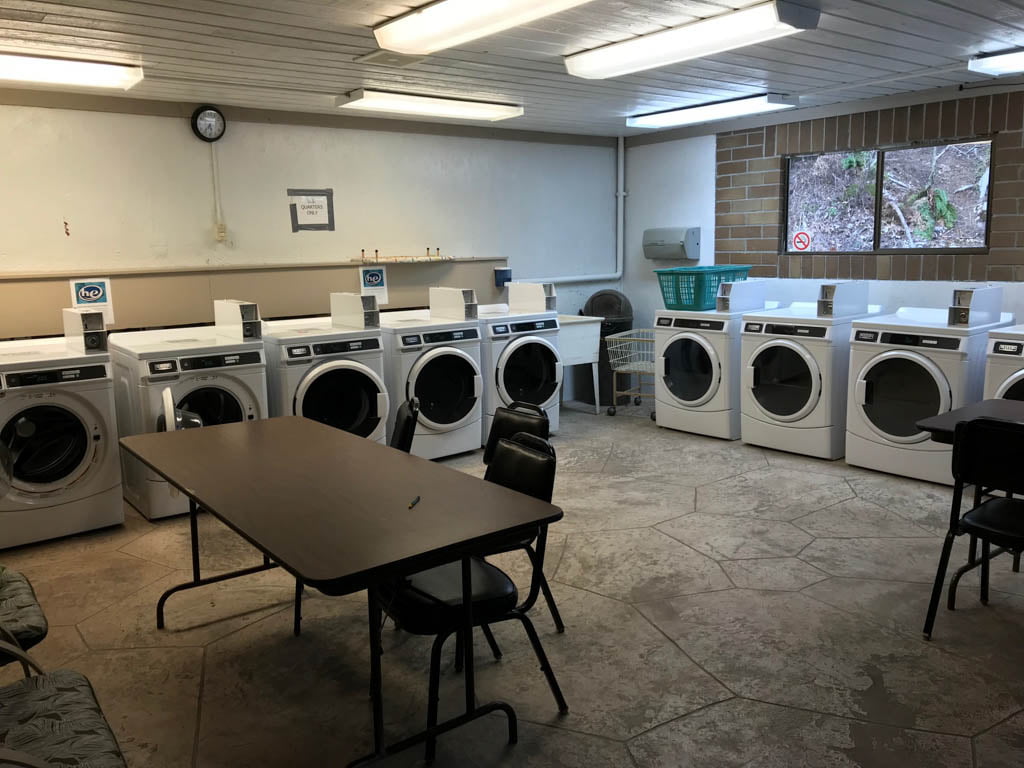 Need to do some laundry? No problem! With 5 washers and 5 dryers which are open 12+ hours a day you can do your laundry anytime you need.
Special Events At The Glen
The Glen Goodtimers committee is a dedicated group of volunteers who puts on a variety of events throughout the year. Here are just SOME of the events that you can take part in:
Glen Days
The biggest event of the year is Glen Days, which happens every year on the July 1 – 4th weekend. In celebration of both Canada Day and Independence Day the whole community comes together on Saturday for the biggest party of the year. Events start off with an epic parade where local vendors come out to shower the community with treats. Glen Owners can get in on the fun by either watching the parade or joining in the golf cart portion of the event.
After the parade is over everyone heads down to the lower field where there are games, food trucks, golf cart competitions, and tons of Owners set up for the day. It's one of the best days that is not to be missed.
Easter
The Easter Bunny loves The Glen and children are invited down to Riverside Field for an afternoon of fun. The day starts off inside Riverside where a variety of crafts and hands-on activities take place. Then children are broken up into age groups and sent out outside to designated areas where the Easter Bunny has dropped a bunch of eggs for the kids to find. Super fun!
Christmas Party
Every year the Kids Christmas Party sells out and for good reason. From arts and crafts, games, sweets and treats, a customized gift for each guest as well as a visit from the man in red, this is a family fun event that many owners love to attend. This is a paid event and tickets need to be purchased in order to attend.
Adult Dances
Adult dances used to be a big hit and appear to be making a comeback at The Glen. Hosted down at Riverside I've heard rumours of DJ's and live bands hitting the stage and rocking all night long. There's a group that's working towards bringing them back so stay tuned for more details in the Glen Pipeline!
Special Workshops
Throughout the year there will be a variety of special workshops offered. From paint nights to salsa dancing, depending on the interests and the skillset there's always lots going on.
Annual Garage Sale
Every year there's an annual garage sale where owners can put their items out for sale at the end of their lot and shoppers will walk/stroll/roll or drive by to do some shopping. It's a great way to rehome items that you no longer need and make some extra cash.
Guests at The Glen
Guests are welcome to join you at your property at The Glen. There are two types of guests that you can welcome:
Occasional Guest – A guest who is minimum 16 years old. Guests are registered by the owners by completing a form and leaving it with security. Owners will be charged $3 per adult guest, per day, and the guest can pay at the office or Owners can cover the fee and have the charges added on to their quarterly dues.
Annual Guest – A guest who visits regularly and will be listed on the lots Annual Guest List (maximumn of 6 guests allowed). The cost is $10 per guest per year! (Pretty affordable if you have a regular guest!)
Responsible Guests – As an owner you are responsible for your guests, their behaviour and can be held responsible for any fines they incur. (Garbage dumping, speeding, etc).
Tents
Tents can be used for the duration of a member or their guest's stay, but are to be taken down after completion of use, or when the member's lot will be vacant for more than seven (7) days.
Summer at the Glen
With so much to do at The Glen, you can easily spend all day, every day exploring, playing, making friends and glamping until your heart is content. However, if you're like me you like to head out and explore the local region, which includes hiking at Mt. Baker, paddleboarding on Silver Lake, and heading into Bellingham for the beach and other eco-experiences. I have put together a whole article showcasing the top 9 Summer daytrips from the Glen to help showcase what to do outside of the property. (One of our favourites is actually North of the Canadian Border, The Cultus Lake Waterpark and Cultus Lake Adventure Park.
Winter at The Glen
Winter at the Glen is stunningly beautiful. There are a ton of fun things to do outdoors and there's nothing more magical than a campfire in the snow. While it doesn't snow all winter at The Glen, there are some things first-time owners should know in order to make their first winter trip go a bit smoother:
Road Conditions
The roads to the Glen are considered mountain roads and drivers should be prepared for winter driving conditions from October – April. If you do want to head down to your chalet in the snow, and it has snowed quite a bit (we typically get a few good dumps per year) then the Glen maintenance team will clear the roads but there's a very good chance that your lot will have a large snowplow pile at the entrance.
The maintenance team is AMAZING. If you let them know in advance of your arrival, and they have the capacity they will remove the snow from your entrance and possibly even plough your driveway. In case they aren't able to make it I'd pack a snow shovel for your car so you can clear the entrance when you arrive, or have an accessible snow shovel staged at your lot for when you arrive. 
Best Place To Go Sledding At The Glen
There are a lot of great places to go sledding at or around The Glen. Here are our top three recommendations:
Fireside Hill
In the yard in front of where the cars park at Fireside there's a great hill that kids (and adults) can slide down. It's got the perfect angle for speed and a long run out for kids. It's a short run but a good one, allowing lap after lap.
BMX Track by Riverside
Down at Riverside there's a few great hills in the BMX Park that transition into a sledding hill in the winter!
Silver Lake
A short 5 minute drive from The Glen is Silver Lake Park. There are a variety of rolling hills that were MADE for sledding. So if you're up for the drive I'd recommend heading over to Silver Lake. Last time we went we had the whole park to ourselves and it was simply magical.
Dogs
Four-legged family members are welcomed at The Glen! In fact, I'd say more than half of Glen Owners have a dog! (This is statically based on no stats but my own personal perception!) If you're bringing your dog down to the Glen there are a few quick things you should know:
Border Requirements
If you're crossing the border you'll want to confirm that your dog has all the paperwork, shots, as well as food that is allowed to cross the border. I'm not a dog owner nor an expert so be sure to check the appropriate sites so that you don't end up in a delay at the border.
To Leash Or Not To Leash…
Well, it's not really a question after all, the answer is always "leash." The Glen Rules state that dogs must be leashed at all times. If you want to customize your lot and fence it in so that your dog can be off-leash in your yard, you can consult the ACB rules on how to do that. But if you're out and about, the leash is required.
Off Leash Park
At this time there is no off-leash park at The Glen but there are many owners who have stated that they would like one, as well as proposed potential places for such parks. So this could be something that comes in the future, but to be transparent at this point my understanding is that it's still in the idea stage.
Are You Thinking About Buying At The Glen At Maple Falls?
Do we have you want to know more? When we were first looking we had a lot of questions, here are some things to consider:
How big are the lots at The Glen at Maple Falls?
Lots range from 2500 square feet to one acre lots and prices range from $16,000 USD for a lot to over $100,000 USD. Every lot is really unique so you'll have to shop around and find what's best for you.
Lot Location
Every family will have their own "ideal location" so take some time to prioritize what is your camping style and create a list to help you narrow down what properties to look at. For example, a young family may LOVE being next to a playground where there's lots of action, whereas another family may want a quieter street with more access to walking trails. With 1200 lots there's a lot for every family, you just have to figure out what's important to you and then go find it!
What's Included
When you purchase a property in The Glen at Maple Falls, most of them come fully stocked and depending on the seller, that could include everything like furniture and dishes! Of course, it's buyer beware and you'll have to negotiate what you want to be included in the purchase as well as what you don't want (or you'll have to pay to have it removed).
Types of Lots
Every buyer has different needs and there is ample variety at The Glen to suit every need. Here's the basics when it comes to different types of lots:
Bare lots
There are still a few bare lots in The Glen that have never been developed, and there are also lots that have been cleared but no longer have trailers or structures on them. These are a great fit for those that own a trailer and want to bring it to The Glen, or for those that want to start from scratch and design their own oasis.
Older Trailers with Additions
The Glen opened in 1975 and there are some older original trailers that have built-on additions kicking around. (Like mine!) We LOVE our older trailer, it's well-built, has had a lot of upgrades including flush toilet, full-size fridge, hardwood flooring, and more. It's also huge, at 40 feet long with 2 huge tip-outs. We have a 8 X 30 enclosed addition which provides us with an extra 240 square feet adding a large room for the kids as well as a great front entrance and additional living room.
5th Wheels
5th Wheels are a common sight in The Glen, specifically for couples who like the extra ceiling height space, larger kitchen, and big cozy living room.
Park Model Homes
Park Model Homes (or now the trendy name of "Tiny Homes") are abundant at The Glen and can give you more of a cottage or cabin feel, with more classic comforts than you find in an RV. Some models also offer lofts which are approximately 5 feet in height and can add a lot of sleeping space to your home without increasing your foodprint. There are two types of park model homes you can look to purchase:
Used Park Model Homes
These are either the park model homes that you find already on lots at The Glen OR they are on sale at brokers or online and you can buy them and have them delivered to your bare lot. The benefits of buying used is that they are more affordable.
New Park Model Homes
These are brand new park models that you can either choose from inventory or design your own custom model. The benefits are that you get to choose the layout, size, if you want a loft or not, and the colours. The drawback is the cost, as with anything, newer is more expensive.
Older Trailers
Some trailers date back to the 1970's, when The Glen first opened. Most "originals" have been majorly updated with renovations including upgrades like flush toilets, a full fridge, additional bedrooms, and living rooms. These transitions make them half trailer, half cabin!
Decks & Additions
Owners are allowed to have an addition onto their trailers, which can be a deck, an enclosed addition, or a combination of both. This needs to be done with due care, and you must follow the rules as per the Board of Directors ACB Guidelines.
Rules & Regulations
All properties are required to follow the ACB Guidelines. The ACB stands for Architectural Control Board. "This ACB Rules and Regulations Manual contains the details and guidance needed for Association Members to properly develop and maintain their lots. It is established under the authority and guidance of the Architectural Control Board and approved by the Board of Directors. Each manual holder is responsible to keep his/her manual current at all times, or to obtain the latest version from the Website or the Glen office.
Buy It or Build It?
We really wanted a turn-key property that only needed a bit of customization and there are a lot of lots that are available with these… If you're interested in building your own retreat, you may want to look for an empty lot or something that can be renovated.
Purchasing a recreation property for our family was one of the best decisions that we could have made. Due to its close location, we can choose to head down for a quick weekend trip, or spend weeks at a time there during the summer break. Being able to escape to our oasis at The Glen is absolutely priceless. If anyone has questions about The Glen, send me a quick email and I would be happy to answer them!
Insurance
Similar to getting house insurance at home it is recommended that Owners get insurance for their property. (Think Fire, Flood, Theft, Liability) We have had an incredible experience with Kelly Insurance, and have appreciated their expertise, ease of service, ability to auto withdraw payments, and help when needed.
Property Maintenance & Management
Glamping 101
Each lot has its own electrical hookup and meter and its own water connection and septic system.
Water & Standpipe
Each lot has a waterline and a standpipe that is manually controlled. Standpipes require maintenance and may need to be upgraded or replaced while being an owner, due to leaky pipes and water loss.
Septic System
Each lot has its own septic system, which you can ask to have assessed before you purchase a lot. Maintenance of the septic is important, and we use septic tank packets by flushing it down our toilet once a season, or after we've had a big week with a lot of guests.
As an owner, you may be required to have your septic assessed, of which you can take a course and learn how to do it yourself or you can hire someone to do it for you as well.
Electrical Hook-Up and Fees
Each property is individually metered and owners will pay based on usage. We've had bills as low as $18 and as high as $187 (when we were down for a few weeks). If you're buying a newer trailer, running air conditioning or other high-volume units, your energy consumption and associated billing may be higher. Owners are charged for their power use on quarterly bases and it is a fee that is added to your quarterly statement.
Internet, TV, and Phone
As part of your quarterly dues, you get a basic cable package that is offered by Comcast. From there you can add on any special channel packages, Internet, and even a landline if you would like one. The internet is fantastic and the whole family can stream music, movies, facetime, or you can work.
If you'd prefer to unplug at the glen, you can access wifi at one of the wifi stations which include the Fireside Lodge, The Riverside Lodge, and the Booknook.
Propane
Most trailers come equipped with a large propane tank that is connected to their trailer. Main tanks can vary from 50 – 200 gallons, which would be placed based on expected usage and appliances.
Smaller Propane Tanks
If you have smaller propane tanks for your BBQ or your propane firepit and want them filled there are a few places to head locally:
Starvin Sams – Kendall – Members have said it's best to call before you go to make sure there's someone on staff who can help.
Super Duper – Sumas
Costco – Bellingham 
Winterization
Winterizing your trailer will really depend on how much and how you plan on using your trailer over the winter season. We use ours year-round, so when we winterize, we keep it simple so we can use it again quickly. Other owners prefer to move to "dry camping" (not using water) while others land somewhere in between.
The main things to consider about winterizing your trailer are:
Frozen pipes – In the winter we have a box around our standpipe and we have heat tape and a heat lamp over the standpipe to keep it warm.
Drain Pipes – When we turn the standpipe off, drain all the pipes (leaving the lines "open") and flush the toilet a lot of times with septic-friendly antifreeze.
Heat Retention – We use plastic window wrap to cover our windows and add an extra level of protection to keep the warm in and the cold out. 
I also open the cupboards under the sinks so that the heat can get in there and keep them warm in really cold temperatures.
Depending on how you want to camp there are LOT of great articles and youtube videos online about how to winterize your specific trailer. I am NOT an expert so my recommendation is to do the research on what winterization YOUR specific lot needs.
Air Conditioning
Air Conditioning at The Glen is rarely needed, but on some hot summer days, they are a great asset. If AC is important to you (I would say most places don't have AC) You can either get an AC unit that comes with your trailer, or you can get a portable AC unit and pop it in a window for the summer. 
Garbage Disposal
Owners are responsible for bringing all of their garbage up to the community garbage disposal, where large bins await your household garbage. If you have larger items (like furniture or a mattress) you need to get approval from security and pay a fee to dispose of them. Don't risk throwing larger items or dumping next to the bin, it is an area that is under video surveillance and owners (and their guests) can be charged hefty fines.
Brush Pile
In the Spring owners often do a deep clean, raking up sticks and twigs, and the hundreds of needles that have fallen over the winter. The glen has a brush pile for you to load up these items and bring them to. If you don't have a truck or trailer to haul, The Glen has one you can borrow. There is also 1 – 2 annual brush pile days where you can pile all of your debris at the end of your lot and the maintenance team will come by and pick it up. Dates are announced in the monthly newsletter.
Recycling
Recycling is available for glass, metal, and cans. Glass, plastic, and paper all goes into the garbage, which is a foreign concept for many Canadians. (Some who opt to take their recycling home with them.)
"The Mall"
If you have an item that is in good use but needs to find a new home you can take it to "The Mall". Located in the same area as the garbage dump it's jokingly a gathering place for people to go "shopping" for used items and find some special treasures. From bikes that kids have outgrown, to bookshelves, to BBQ's, to lamps, and housewares, you never know what you'll find up at The Mall!
Technically Advanced Operations
Wifi Thermostat
Energy conservation is a great way to be more environmentally friendly as well as save money so turning your thermostat down when you're not at the Glen is recommended. However, there's nothing to kick off your "Glen Time" than pulling up to a warm and cozy abode. Some owners have installed wifi thermostats allowing them to control the heat, check on the place and always arrive to a warm and cozy home away from home. 
Smart Plugs
Depending on the age and the technology of your trailer you may not be able to update to a wifi thermostat. One of the hacks is to buy a smart plug and a "dumb" heater, allowing you to turn things on remotely. It's also much more affordable at $20 compared to the $120 wifi heater. 
Wifi Security Cameras
If you like being able to keep an eye on your place from home, you can install a wifi security camera. Most of the time you'll get to see video streams of your happy place, all while causing serious FOMO. Or you'll catch one of the locals hanging out, wandering through the woods eating grass, and roaming your property when you're not home. (Think deer, bunnies, coyotes, and this summer some bears!) 
Heated Blankets
For extra cozy winter nights, throw a heated blanket on the bed and have it warmed up before you snuggle in for the night.
Hiking – Best Local Hikes From The Glen
The Glen is the perfect base camp for those who love hiking, with a lot of great trails within driving distance. The Visitors Centre in Maple Falls has access to maps, trail conditions, parking recommendations and more. Here are some of the "must see" hikes in the area:
Heather Meadows & Artist Point
A 4.7 km loop trail up on Mount Baker. This easier route takes about 1:45 minutes to complete. Its great for scenic views, birding, hiking, and snowshoeing in the winter. This can be a busy trail so best to travel in off peak times as well as plan for parking congestion. Dogs are welcome but must be on a leash. Learn more here.
Chain Lake Loops
An 11.4 km loop trail up on Mt. Baker. This moderately challenging trail takes an average of 4 hours to complete. This is a STUNNING hike in the fall when the foliage is full of reds, oranges, and yellows. This is also a popular trail, so expect it to be busy during peak seasons. Dogs welcomed on leash. Learn more here.
Deception Pass Bridge & Beach Trail
About an hour and a half drive from The Glen, is Deception Pass. The perfect day trip for stunning views, easy hikes, and quality beach time. There you'll find an easy 1.6 km out-and-back trail near Oak Harbour. This easy route is family-friendly and takes about 45 minutes to complete. Dogs welcome on a leash. Learn more here.
FAQs About the Glen At Maple Falls:
How big are the lots at The Glen?
The average lot at The Glen measures 40 by 80 feet or 3200 square feet. However, there are a variety of larger ones, corner lots, or even 1 acre lots available!
What are The Glen at Maple Falls rules?
The Glen at Maple Falls is governed by a Board of Directors with a staff that is responsible for executing the vision and the day-to-day work. There are a lot of general rules that you'd expect (clean up after yourself, quiet hours, etc) but the basic rule for us is, "don't cause a problem and you won't have one" (aka. behave yourself). If you're looking for the full list of rules, regulations, and bylaws, click here.
Can I rent out my property via Air B and B or VRBO?
Glen Community Association By-Laws and Policies prohibit permanent residency, renting,
leasing, subletting or operating any business from within the Glen
Can you live at The Glen at Maple Falls full-time?
According to the bylaws you can spend 120 days at The Glen, each year. This is on the honour system as it's tricky to track (for example if you leave early on a Sunday morning, is that considered a full day? We think so). While we've done up to 109 days at The Glen, most people don't get anywhere near the max. Also, make sure you have travel insurance to be visiting!
Why is The Glen at Maple Falls so cheap?
That's the same question we asked… and still think that we got a steal of a deal, especially when compared to the Canadian recreation real estate market. It is a remote location and with 1200 lots over 700 acres there are a lot of people contributing to the overall operating cost of the property keeping the monthly dues down. I don't anticipate that prices will stay this low forever although in the ten years we've owned we haven't seen them go up too much keeping it accessible for families.
How much are taxes at The Glen?
Taxes
As a property owner you'll be required to pay taxes, which are a reflection of the assessed property value. A $30,000 property can expect to pay $300 per year in taxes. You'll be given the opportunity to break up your taxes into two payments, or you can pay lump sum. Tax statements and payments are processed by the Whatcom County, and are mailed to your primary residence (not to your property at The Glen, as there is no mail distribution at The Glen)
Is The Glen at Maple Falls family-friendly?
Yes, this article definitely showcases the family-friendly services that The Glen has to offer. However, if you're looking for a weekend away or an adult-only experience there are lots of opportunities for you to be able to sneak away to the adult pool or hideout in one of the many quieter spots as well. Something for everyone!
When you buy a place at The Glen, what does it come with?
Depending on the seller, you'll find that most places come with "everything." Many sellers will offer to include furniture, appliances, and the big items, and many include smaller items like appliances, dishes, pots and pans, campfire supplies, tools, and more. Be sure to be clear about what you'd like included in your sale. Also be sure to articulate what you don't want included, so that you don't incur the cost of having to remove personal items or items you don't want from the trailer.
How many pools are at The Glen at Maple Falls?
There are 2 pools at The Glen at Maple Falls. Fireside is the first pool that is open year-round for everyone and then transitions to an adult-only pool in the summer when Riverside Pool is open. Fireside is great for those looking for a hot tub, which is a special treat after spending the day on the ski hills in the winter!
Riverside is the summer pool where you'll find families at the pool and surrounding playground and field area. I like to sneak down before it's open for the full family swim and swim laps in the morning.
Glen at Maple Falls Pool Hours
The Fireside pool is open 365 days a year and the riverside pool is open May long to Thanksgiving (typically, this can change with the weather).
The pool hours are usually:
– Fireside 7 am to 10 pm
– Riverside 10 am – 6 pm (With open for early lap swimming for adults only 8-10 am)
These hours are subject to change so check with security upon arrival or signage at each pool to confirm.
If you buy one of the mobile homes for sale, does the price include the lot?
Most of the time when sellers are looking to leave The Glen they will sell the property as is, including the trailer on the property (not guaranteed but tends to be the consistent practice). Some will sell "everything included" down to the silverware, bed sheets, furniture and accessories. Be sure to review this when buying so you get what you want (and what you don't want) agreed upon between the buyers and sellers.
Is The Glen a seasonal park?
The Glen at Maple Falls is open YEAR ROUND and we enjoy it just as much in the winter as we do in the summer. With activities for every season and the perfect family getaway, we even love going there in the rain and have had many enjoyable family board game marathons in the trailer under rainy skies!
How many days a year can I spent at the Glen?
The Glen is open year-round. Occupancy is limited to 120 days per calendar year.
Are there any vacant lots for sale?
Check out the recent listings to find lots for sale, every time I look there's often one or two vacant lots available for purchase.
Do I need a US credit card?
While you don't need one to own a property at The Glen, life was so much easier after I got one! As a Canadian owner bill payments via Canadian Credit card can add up when paying the exchange rates, so I have a US account and a US credit card which saves me money. Vendors prefer a US credit card too, so it makes the whole process a lot easier.
Realtor 101
To purchase a lot at The Glen you do not need to have a Realtor. We found our lot on The Glen listings page. We however had the benefit of knowing people and being comfortable with recreational property management, so we opted not to have a realtor.
However, if you're new to trailer life, US property ownership, and want the expertise of a local (and an owner) I highly recommend Realtor, Mark Frye. He is one of the kindest humans, an expert at his job, and genuinely wants the best for his clients. From having inventory to knowing the ins and outs of the Glen, I highly recommend connecting with him if you're shopping in The Glen.
Wondering how other owners would review the Glen at Maple Falls? Check out these Google Reviews:
"We moved into The Glen a few months back. Such a heaven. This is a place where you can live in the middle of the forest using your RV, (or constructed etc. shed). Access is through 24/7 security and they tour the neighbourhoods often. Bunch of swimming pools/community areas and friendly neighbours. HOA includes high-speed internet, all the community amenities, along with security and water."
"Staff is very friendly and easy to work with. Great security on duty 24-7. The amenities are wonderful. Very close to the Canadian border and extremely cost-effective."
"We have had our property for 8 years and it is an amazing place to bond with our kids. Always lots of fun adventures by the river, at the pool, book nook and our favourite time of year is Glen Day!"
"This is what we work all week for. The Glen At Maple Falls. This place is our getaway, our hideout, our home away from home. A place to bring friends and relatives for good times. A place to meet new friends from down here in the states as well as good friends we have made from BC. This is a place where you are always welcome to pull up a chair and sit by the fire. Pass around the jug, tell tales, laugh, play cards and enjoy life the way it was meant to be. If it wasn't for The Glen, we would lose our sanity. Can't say enough good about The Glen At Maple Falls WA."
---
Check out these Articles for More Outdoor Travel Ideas: