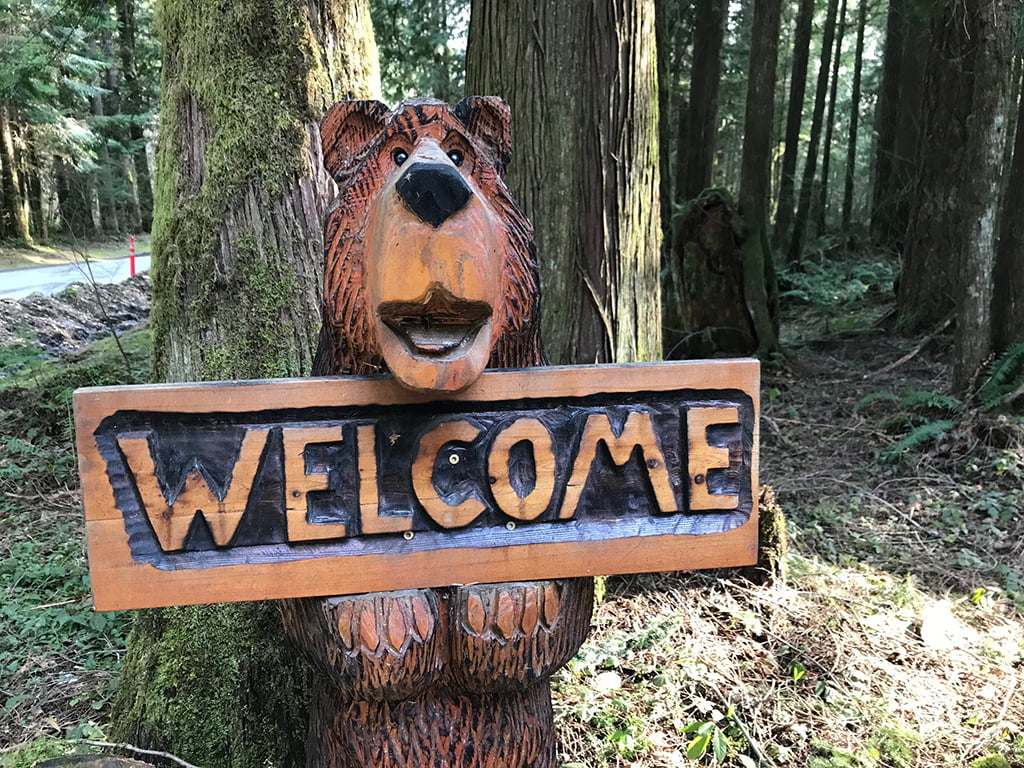 The Glen at Maple Falls is a beautiful recreational property and is only a 20-minute drive South of the Sumas border crossing in Abbotsford. The property is 700 acres and has 1200 lots, making it a whole community within itself. It's the perfect base camp for adventures year round, whether you want to head over to the lake for a day of kayaking in the summer, or head up to Mt. Baker in the winter for some world-class powder. With prices ranging from $16k for land to over $100k for one-acre lots, this property is an affordable and close getaway for Canadian families.
Nine years ago we bought our trailer in The Glen at Maple Falls and still claim that it is one of the best purchases we've ever made. We love having a family escape that is always ready to welcome us on weekends, holidays, and whenever we're needing a few days away from the city. Here's a detailed review of our experience as owners at The Glen at Maple Falls.
Here's our Review of our Little Oasis at The Glen at Maple Falls:
Home Away From Home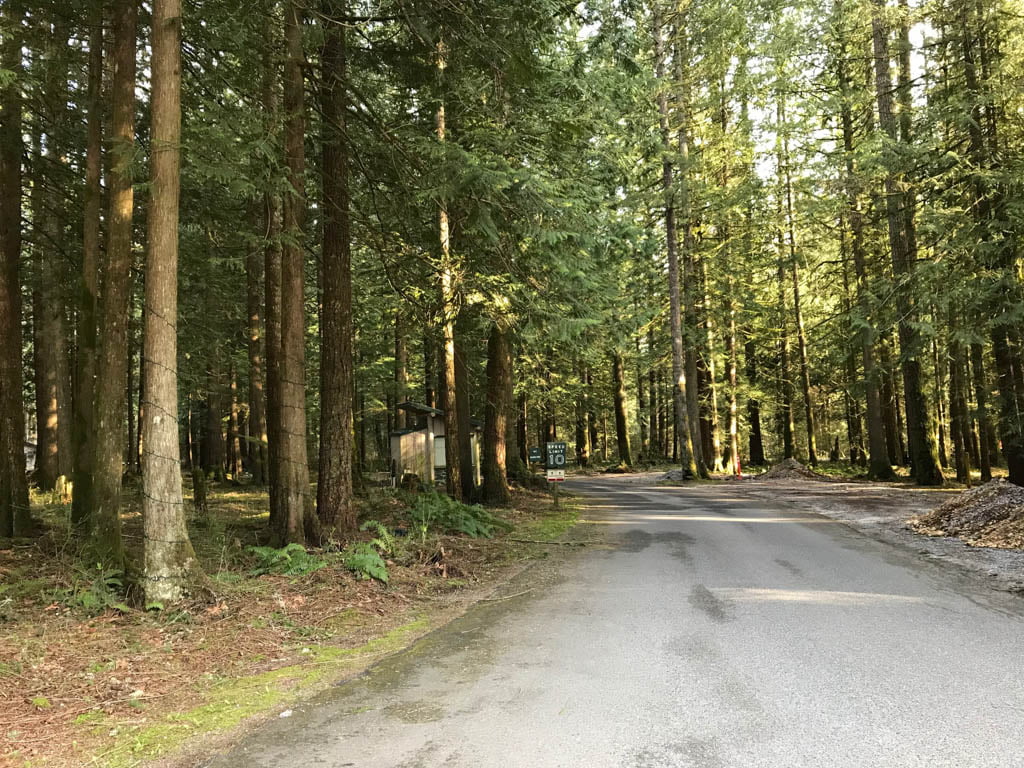 As soon as we enter the Glen our blood pressure goes down and our excitement goes up as we know we've reached our hideaway. The forest… the drive… the ambiance.
Kid Oasis
With kid-friendly events going on about once a month, The Glen is truly an outdoor oasis for the littlest members of your family.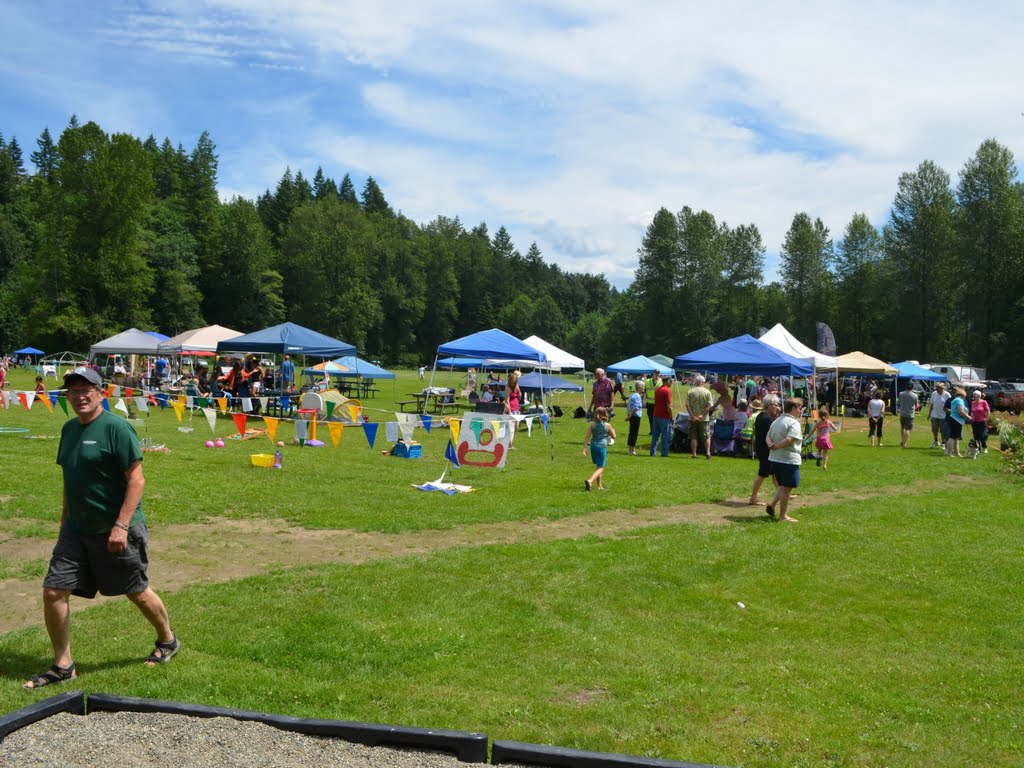 From "The Glen Days" in July which includes a parade, outdoor carnival games, face painting, and more, to seasonal community events like the Christmas party and Easter egg hunt, kids will love all of the activities and events they can take part in at The Glen.
Base Camp for Adventure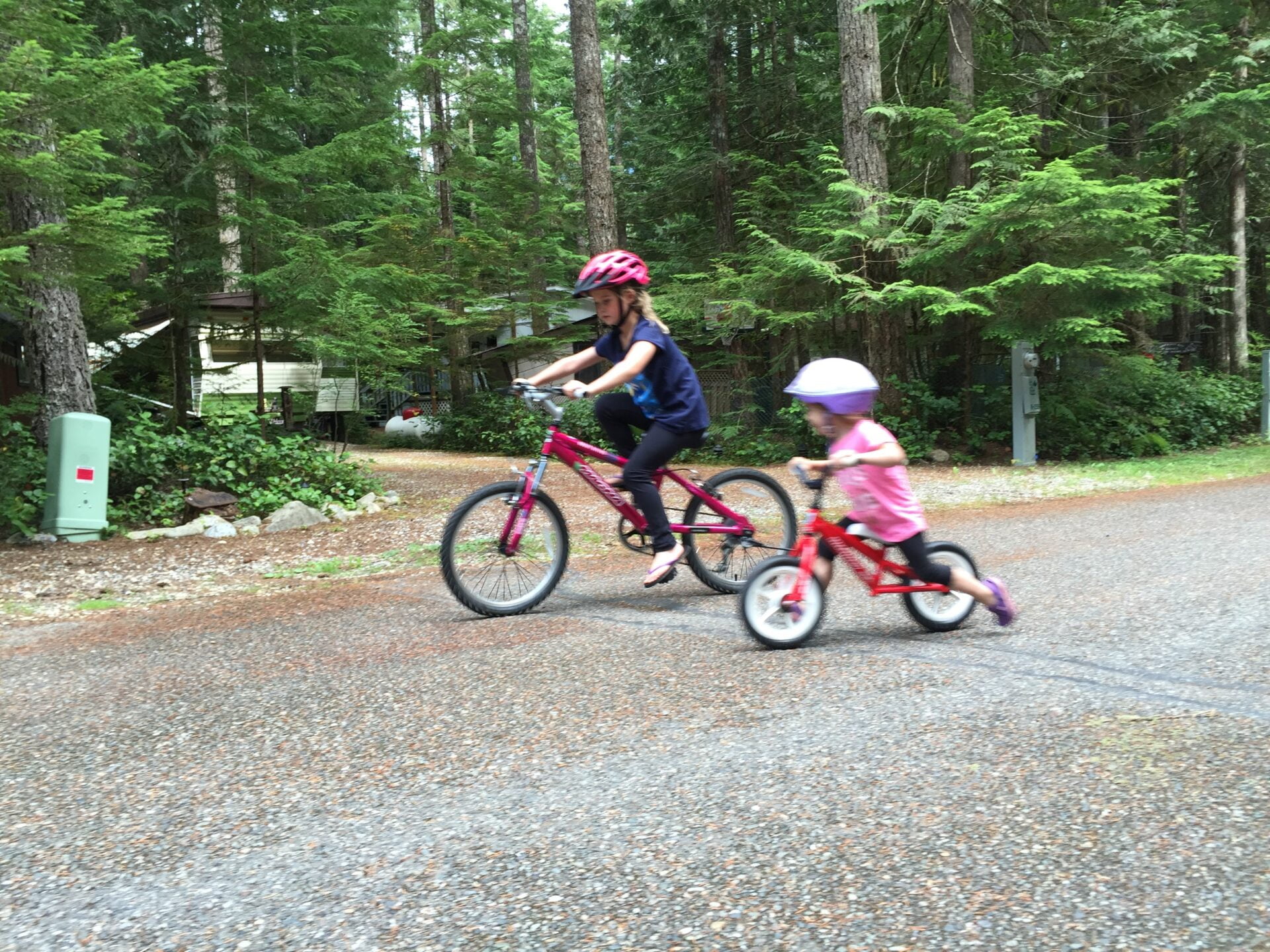 If you're an outdoor family who loves to camp, then The Glen is the perfect place for a weekend home. Families enjoy biking, hiking, walking, swimming, sports, and lots of recreation nearby…The Glen is the perfect base camp for your adventures. Spend your days playing hard and then come home to a campfire and s'mores.
Book Nook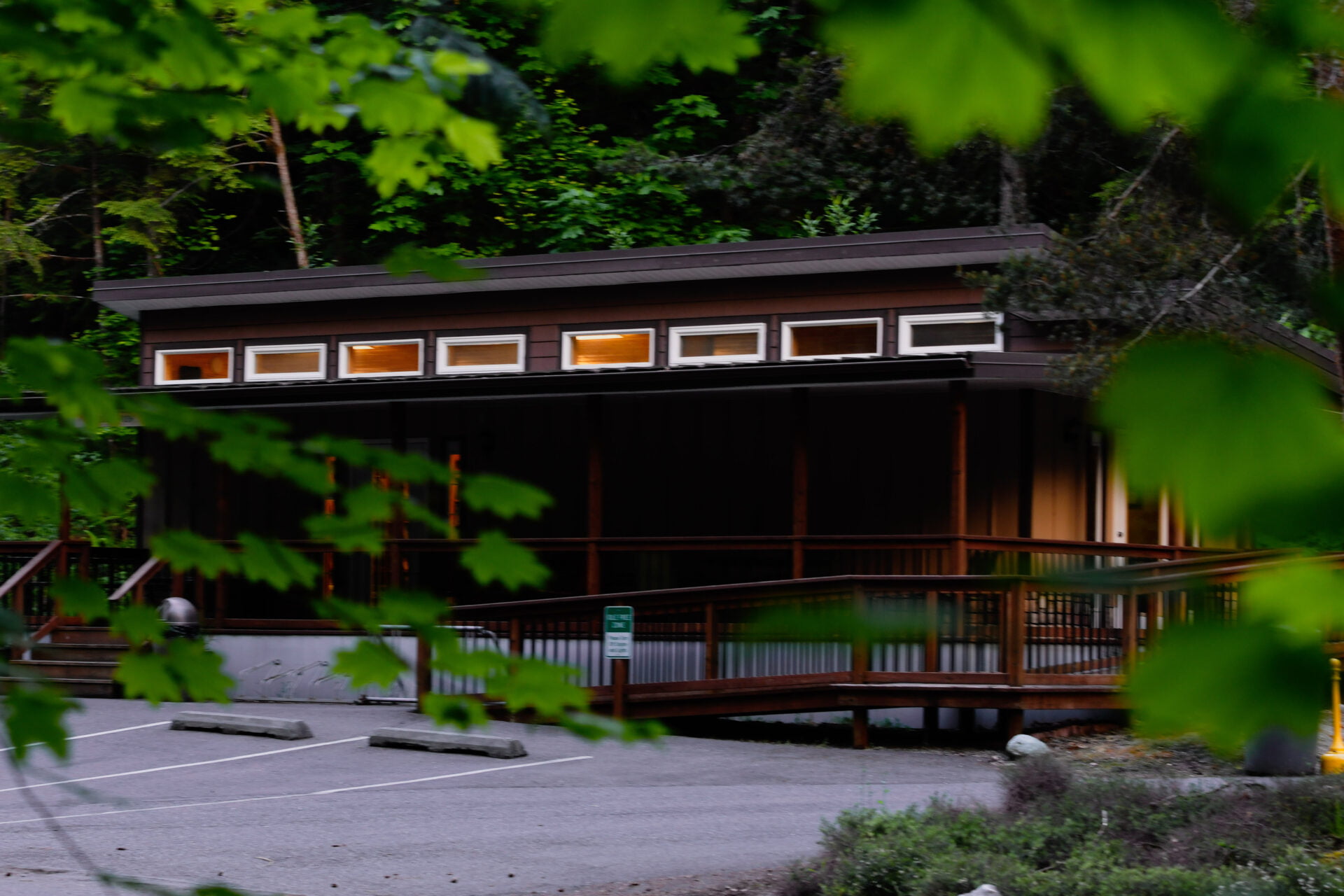 At the centre of the park is the "Book Nook", a meeting point and library combined. Inside the building, you'll find a very well-stocked donation library and reading lounge. Outside you'll find a beautiful deck which is a great place to "check-in" with WiFi before you get to leave and "check out" again.
Playgrounds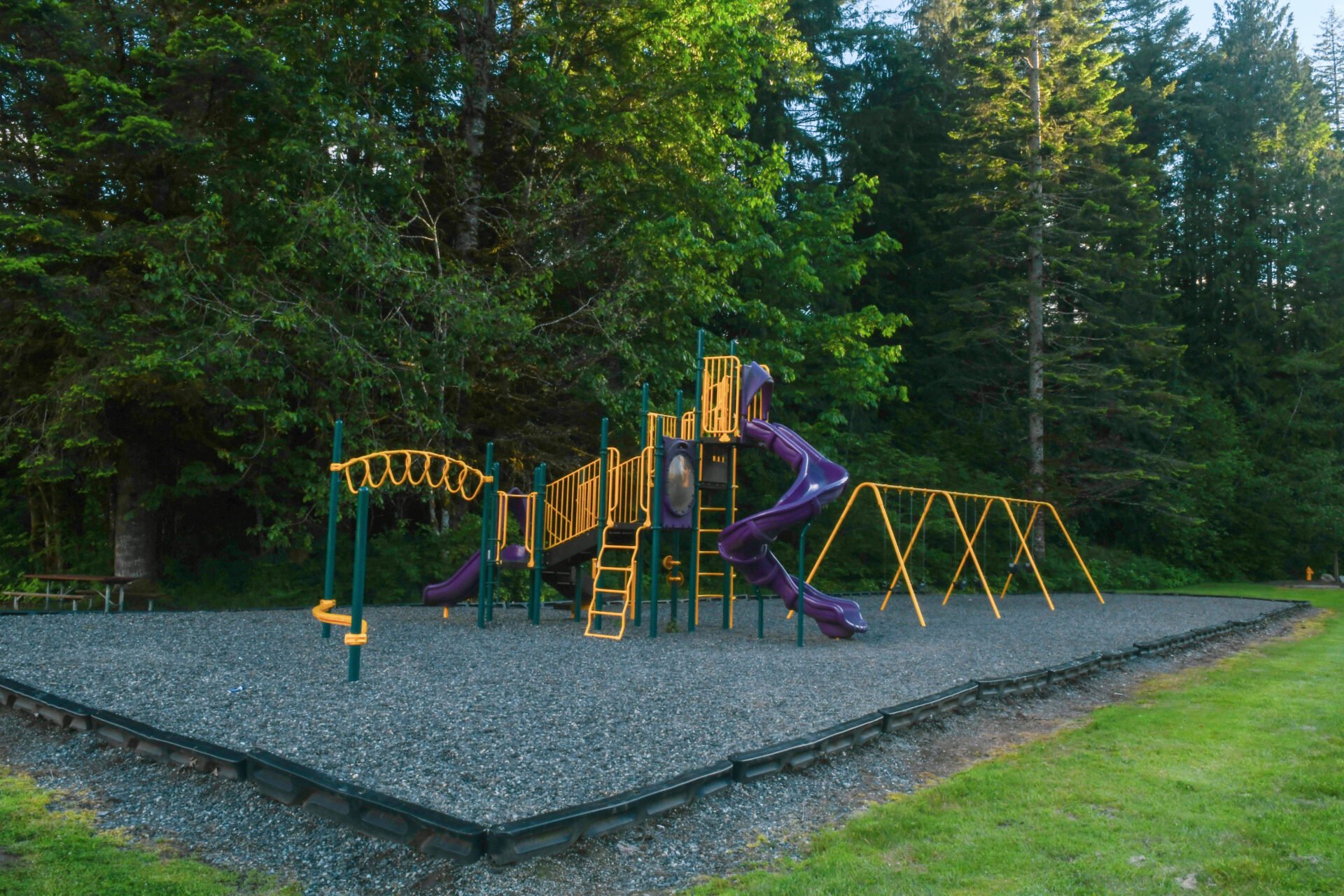 The Glen has 5, yes 5 brand new playgrounds throughout the property… each offering different activities for kids to enjoy. We will often head out for a "playground tour" packing a backpack with snacks and be gone for a couple of hours bike riding from playground to playground.
Pools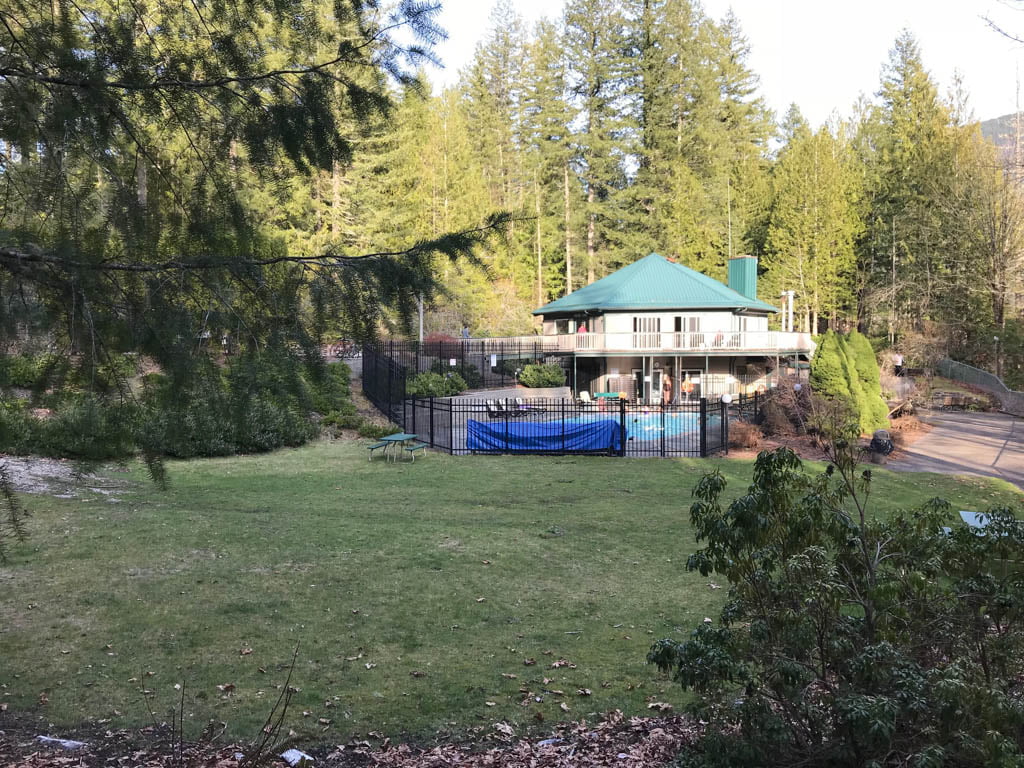 The Glen at Maple Falls has two pools: the Fireside pool, which is heated and is open year-round and the Riverside pool, which is a family-friendly pool that is open during the summer season. When Riverside pool opens in the summer, Fireside becomes an adult-only oasis for those looking for a quieter swim.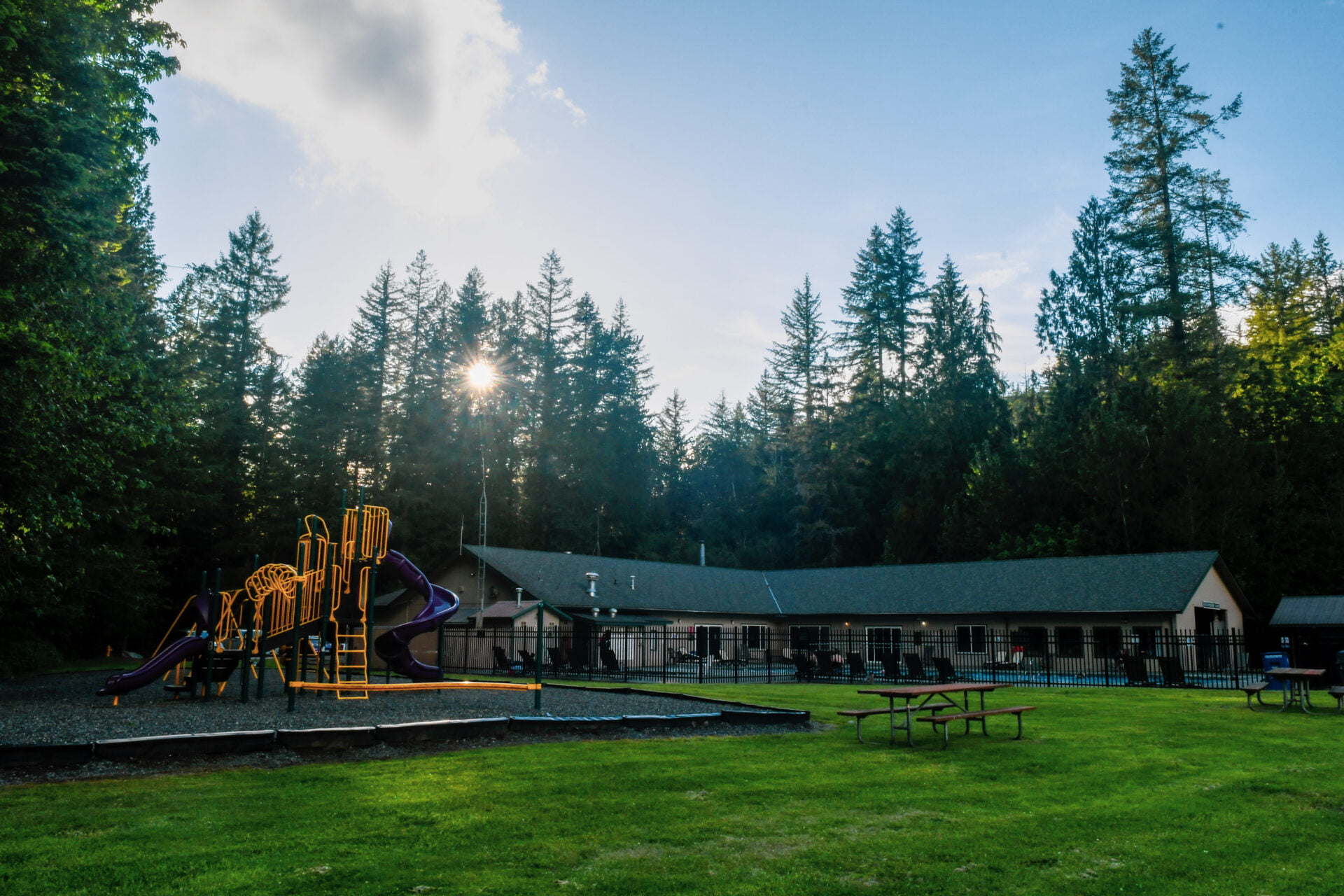 Frisbee Golf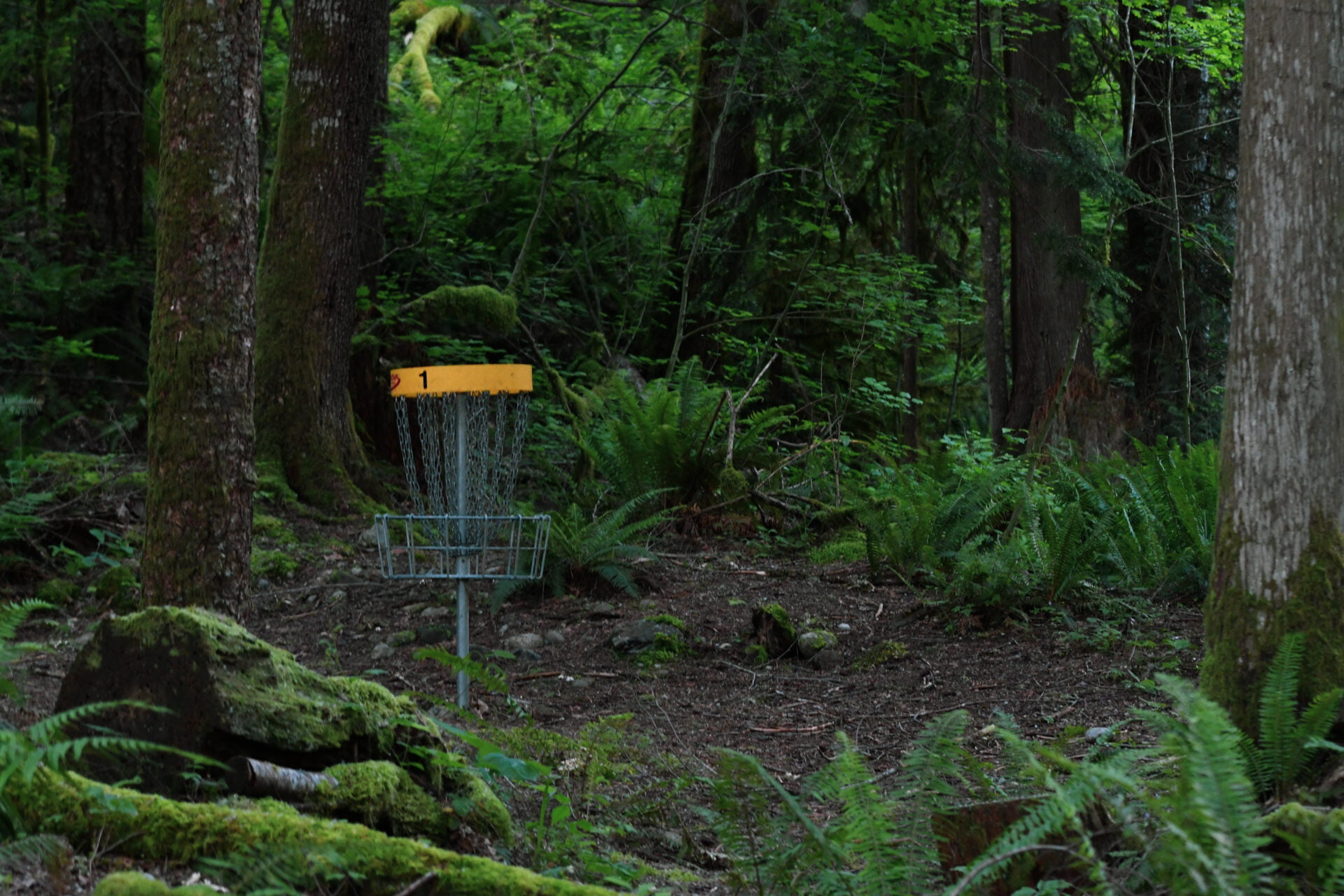 One of our favourite things to do is head down to the frisbee golf course and play a round or two. Beautifully located next to the river, this course takes you through winding paths and is a challenging and fun course that everyone can enjoy.
Tennis Court
Want to hit a ball back and forth? Bring your rackets and head up to the sun-drenched tennis courts!
Riverside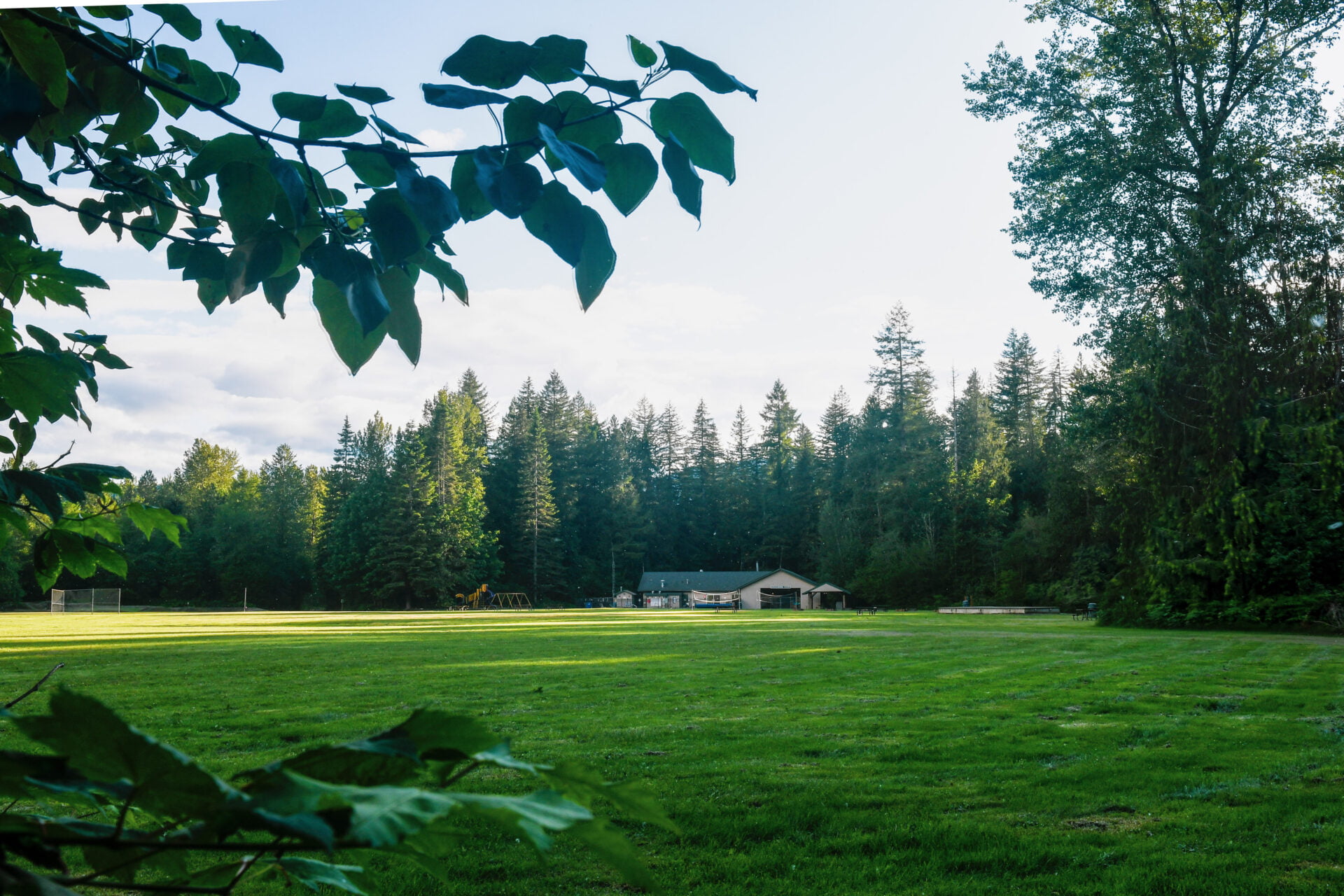 Riverside comes alive on Summer weekends when the place is lined with tents, lawn games, kids running between the playground and the pool, and dogs laying in the sun next to their owners. But it is also a tranquil getaway for 99% of the time where you can go for a run, play baseball with the family or escape down to the pool. 
Bike Park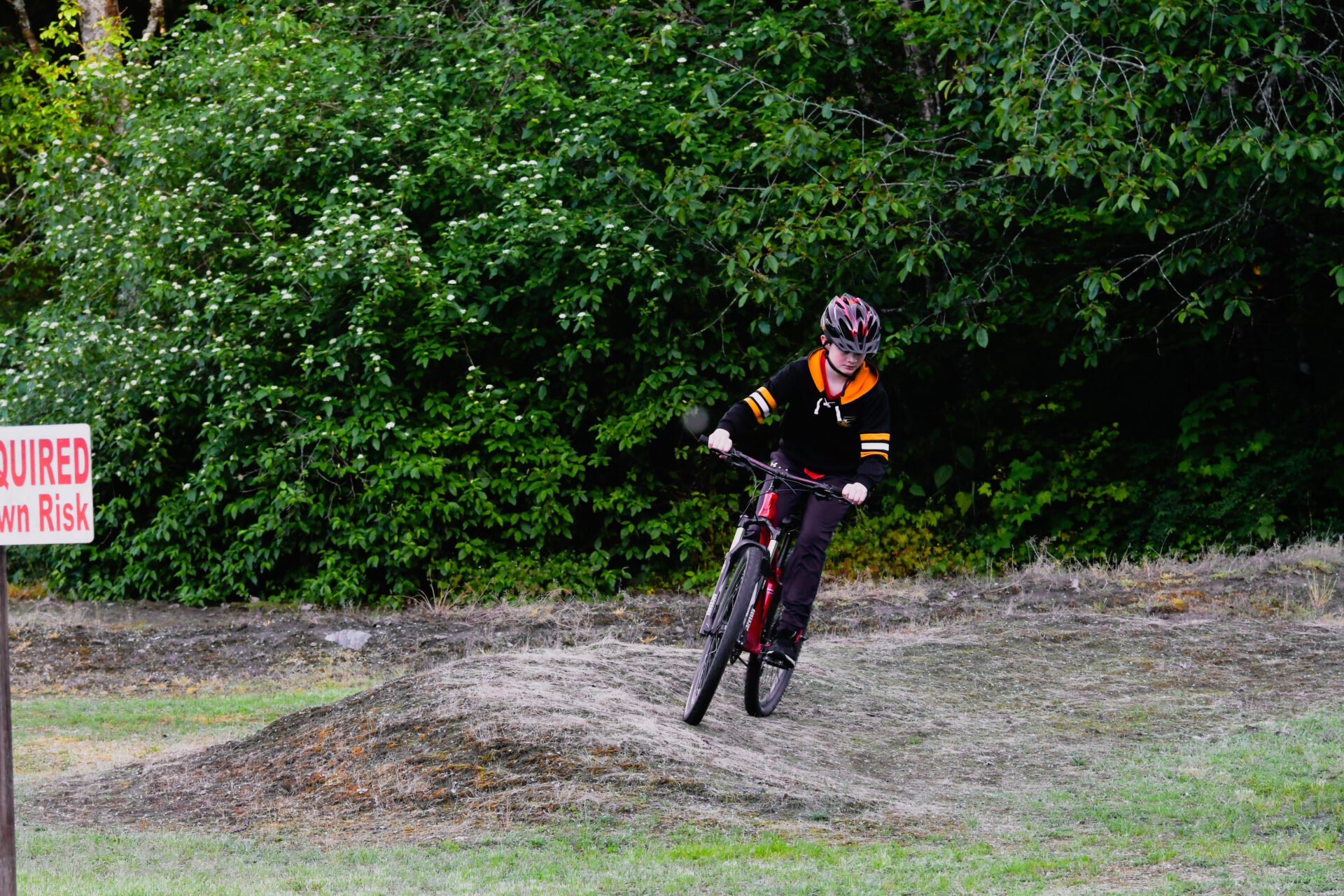 My kids love heading down to the bike park to play on the mounds and practice jumps (helmets required). If you're adventurous loop to the back of the park and ride down the steep hill! 
Baseball Diamond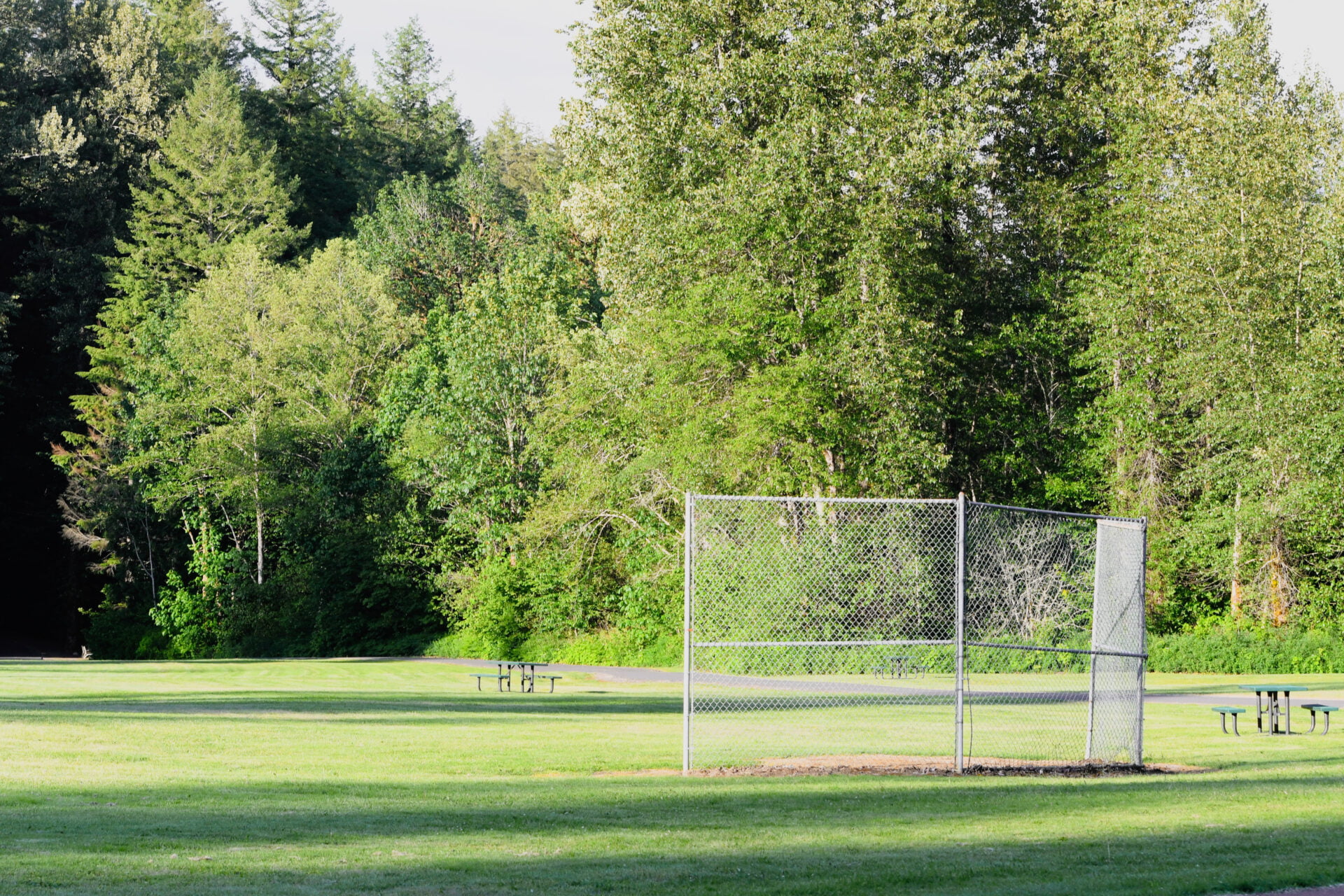 There's nothing like a classic game of baseball to bring the family and friends together, and meet new friends down at The Glen!
Tetherball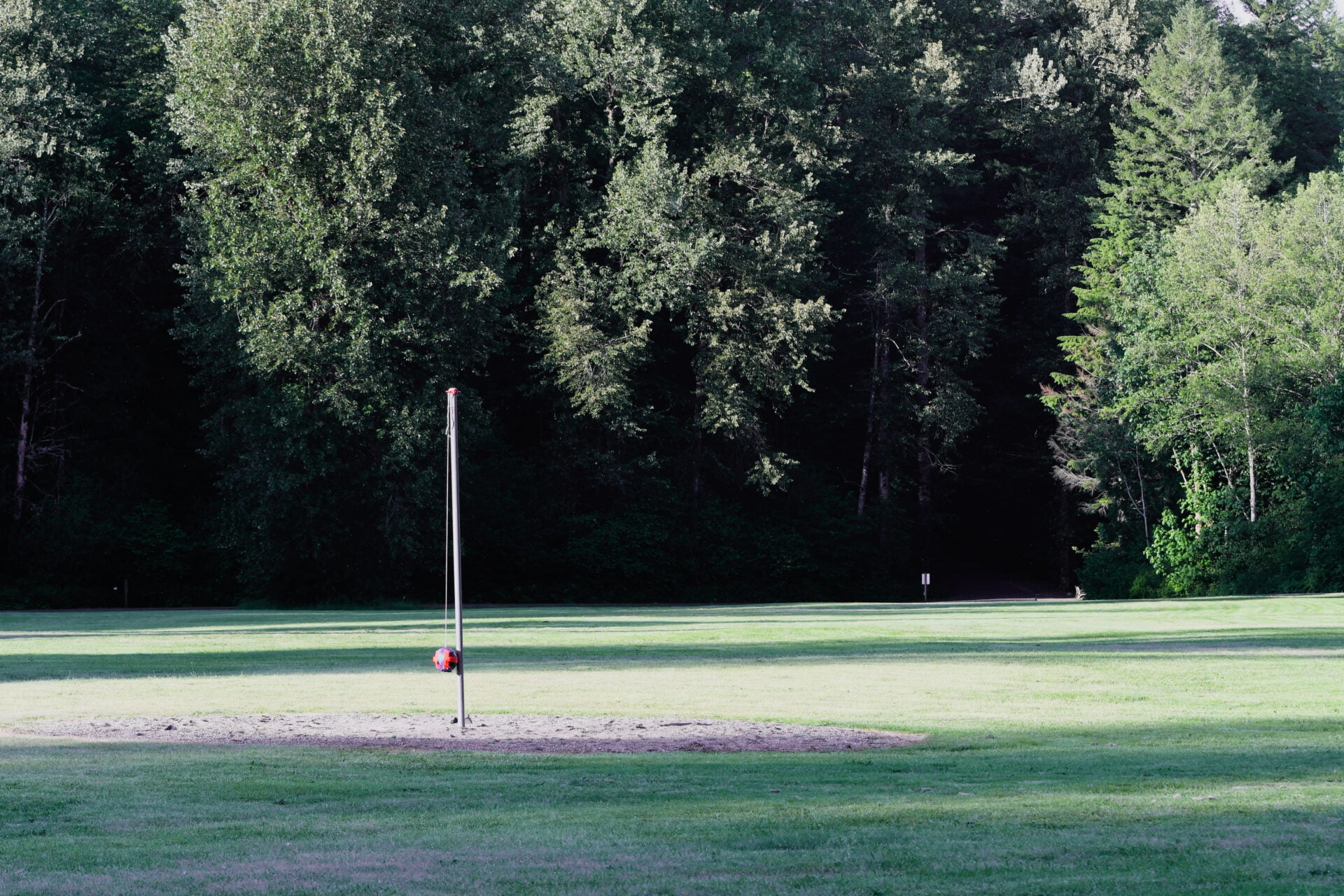 Look at the fancy new tetherball, always a fan favourite among the kids!
Picnic in the Park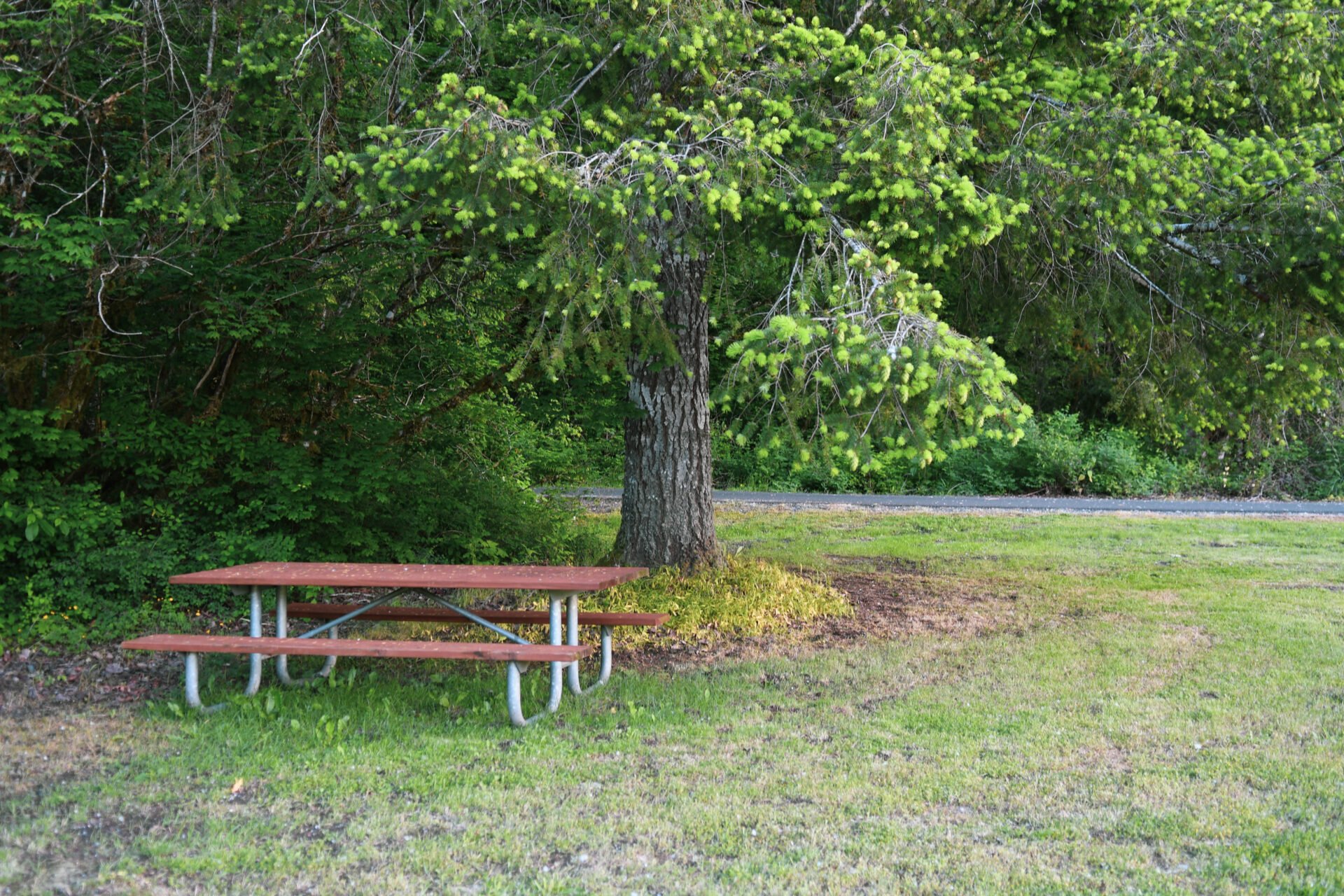 There really is something for everyone at The Glen at Maple Falls. If you look around you'll see private picnic areas all around the property, perfect for finding a shady spot to retreat from the sun and refuel the kids before they run off again. 
Horseshoe Pits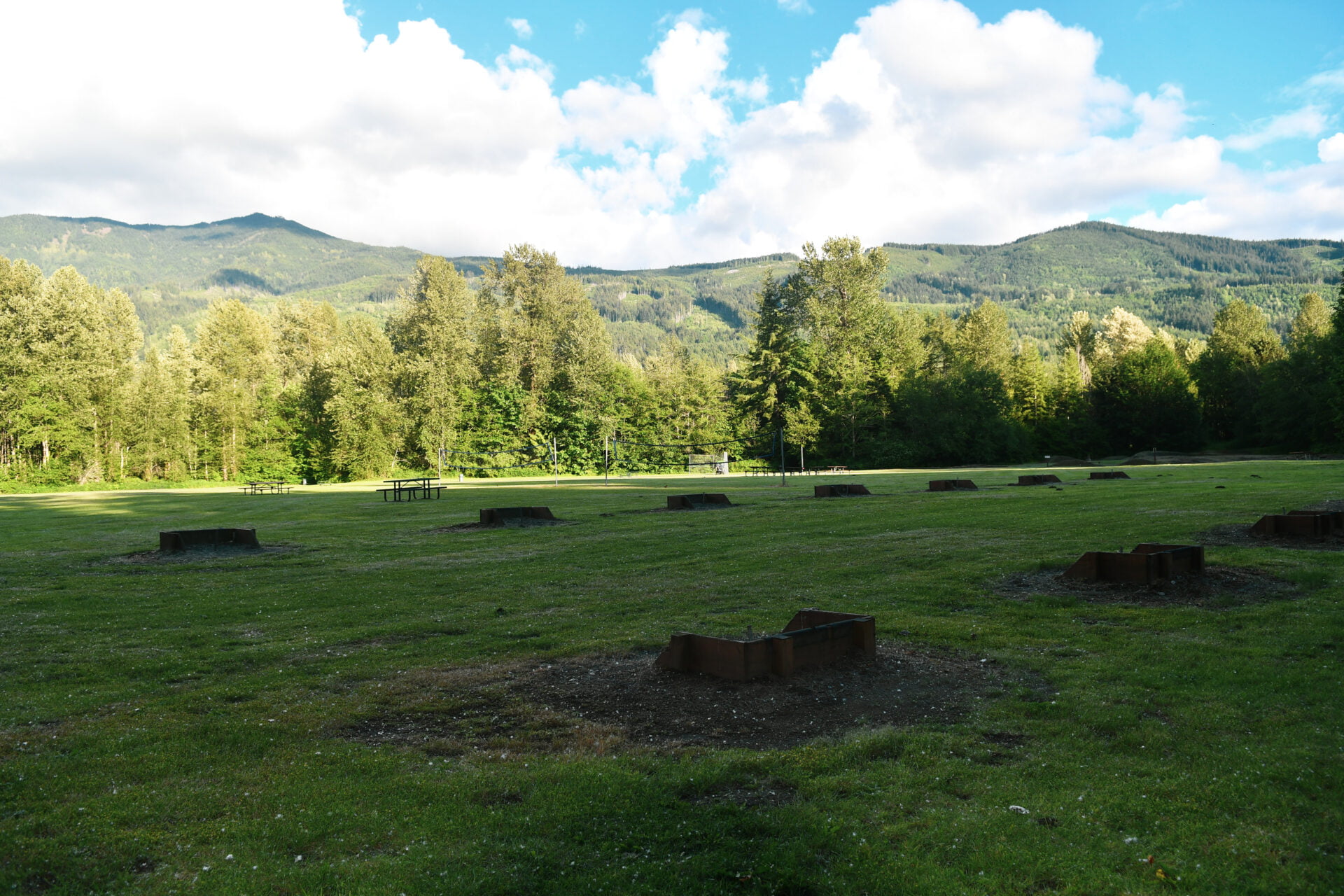 Whether you're looking for a family-friendly game or looking to enter one of The Glen tournaments, there are lots of new pits that are waiting to host your game.
Riverside Living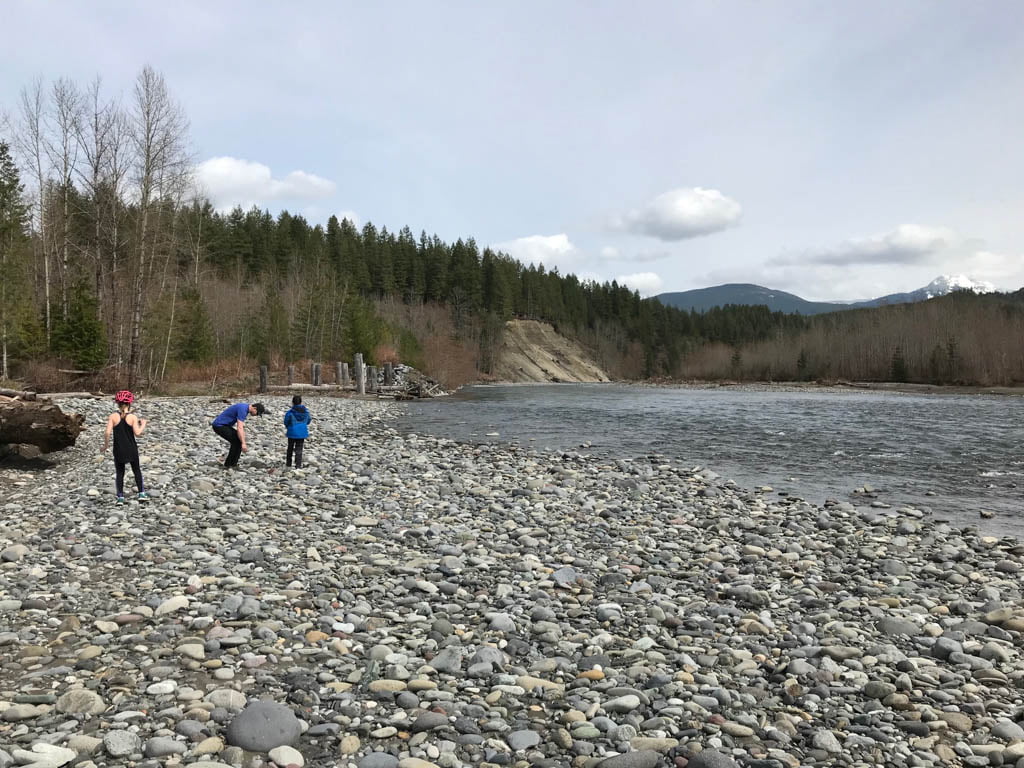 One of our favourite things to do is head down to the river and skip rocks. We've been known to pack a lunch and head down there for a couple of hours to explore!
Teen Centre
Have some teenagers in your family? Then the teen centre is the perfect place for them. With Foosball and couches, it's a great place for teens to lounge around and hang out with other Glenners.
Campfires and Community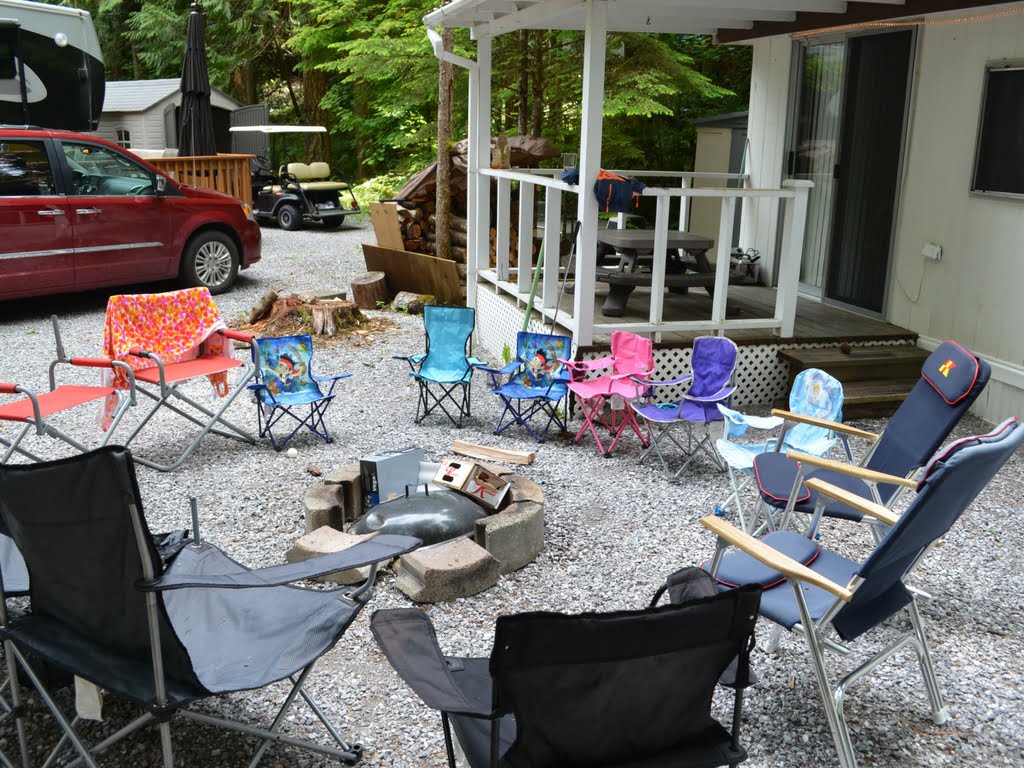 If you're looking to make new friends there's always a campfire around with an extra seat! Glenners are friendly and welcoming people, and making friends is easy!
Laundry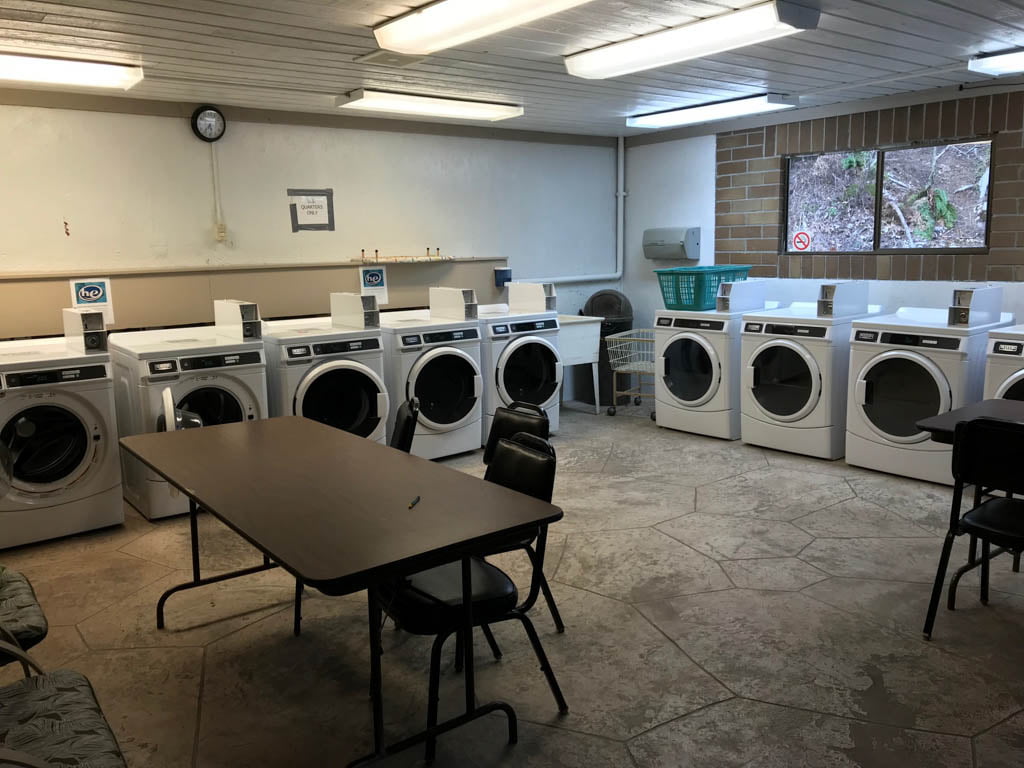 Need to do some laundry? No problem! With 5 washers and 5 dryers which are open 12+ hours a day you can do your laundry anytime you need.
Are You Thinking About Buying At The Glen At Maple Falls?
Do we have you wanting to know more? When we were first looking we had a lot of questions, here are some things to consider:
How big are the lots at The Glen at Maple Falls?
Lots range from 2500 square feet to one acre lots and prices range from $16,000 USD for a lot to over $100,000 USD. Every lot is really unique so you'll have to shop around and find what's best for you.
Lot Location
We really wanted to be on a quieter street or cul-de-sac, so we narrowed down our searches to lots that met that criteria. We also wanted to be close to our family and friends so we kept our searches for divisions that were in those areas.
What's Included
When you purchase a property in The Glen at Maple Falls, most of them come fully stocked and depending on the seller, that could include everything like furniture and dishes! Of course, it's buyer beware and you'll have to negotiate what you want to be included in the purchase as well as what you don't want (or you'll have to pay to have it removed).
Types of Trailers
Park Model
Park model homes are manufactured homes that feel more like a cabin than a trailer. Some even have a loft for an additional playroom and sleeping area for the kids.  You'll find two types of park models at The Glen, new and used. Used ones may be a bit outdated in terms of decor but also are cheaper than new models, so there are pros and cons to both.
Fifth Wheel
Some opt for a fifth wheel and then customize their own deck and outdoor space. You can build in the skirting and add extra storage as well as build a roof allowing for extra protection for the trailer roof.
Trailer
Here's a 1978 Travel-air with a 30′ x 10′ addition, making it a total of 500 square feet of living space. The previous owners had updated it to include flush toilets, a full fridge, two bedrooms, and two living rooms. It's more than enough space that makes it half trailer, half cabin!
Additions
If you're looking to add more living space you can choose to add on to your park model home or trailer with either an indoor extension or a deck. You'll see a variety of configurations from full bonus rooms, to full decks, to a combination of both!
Buy It or Build It?
We really wanted a turn-key property that only needed a bit of customization and there are a lot of lots that are available with these… If you're interested in building your own retreat, you may want to look for an empty lot or something that can be renovated.
Purchasing a recreation property for our family was one of the best decisions that we could have made. Due to its close location, we can choose to head down for a quick weekend trip, or spend weeks at a time there during the summer break. Being able to escape to our oasis at The Glen is absolutely priceless. If anyone has questions about The Glen, send me a quick email and I would be happy to answer them!
FAQs About the Glen At Maple Falls:
What are The Glen at Maple Falls rules?
The Glen at Maple Falls is governed by a Board of Directors with a staff that is responsible for executing the vision and the day-to-day work. There are a lot of general rules that you'd expect (clean up after yourself, quiet hours, etc) but the basic rule for us is, "don't cause a problem and you won't have one" (aka. behave yourself). If you're looking for the full list of rules, regulations, and bylaws, click here.
Can you live at The Glen at Maple Falls full-time?
According to the bylaws you can spend 120 days at The Glen, each year. This is on the honour system as it's tricky to track (for example if you leave early on a Sunday morning, is that considered a full day? We think so). While we've done up to 109 days at The Glen, most people don't get anywhere near the max. Also, make sure you have travel insurance to be visiting! 
Why is The Glen at Maple Falls so cheap?
That's the same question we asked… and still think that we got a steal of a deal, especially when compared to the Canadian recreation real estate market. It is a remote location and with 1200 lots over 700 acres there are a lot of people contributing to the overall operating cost of the property keeping the monthly dues down. I don't anticipate that prices will stay this low forever although in the ten years we've owned we haven't seen them go up too much keeping it accessible for families.
Is The Glen at Maple Falls family-friendly?
Yes, this article definitely showcases the family-friendly services that The Glen has to offer. However, if you're looking for a weekend away or an adult-only experience there are lots of opportunities for you to be able to sneak away to the adult pool or hideout in one of the many quieter spots as well. Something for everyone!
How many pools are at The Glen at Maple Falls?
There are 2 pools at The Glen at Maple Falls. Fireside is the first pool that is open year-round for everyone and then transitions to an adult-only pool in the summer when Riverside Pool is open. Fireside is great for those looking for a hot tub, which is a special treat after spending the day on the ski hills in the winter!
Riverside is the summer pool where you'll find families at the pool and surrounding playground and field area. I like to sneak down before it's open for the full family swim and swim laps in the morning.
Glen at Maple Falls Pool Hours
The Fireside pool is open 365 days a year and the riverside pool is open May long to Thanksgiving (typically, this can change with the weather).
The pool hours are usually: 
– Fireside 7 am to 10 pm 
– Riverside 10 am – 6 pm (With open for early lap swimming for adults only 8-10 am) 
These hours are subject to change so check with security upon arrival or signage at each pool to confirm. 
If you buy one of the mobile homes for sale, does the price include the lot?
Most of the time when sellers are looking to leave The Glen they will sell the property as is, including the trailer on the property (not guaranteed but tends to be the consistent practice). Some will sell "everything included" down to the silverware, bed sheets, furniture and accessories. Be sure to review this when buying so you get what you want (and what you don't want) agreed upon between the buyers and sellers.
How much are The Glen at Maple Falls dues?
This changes regularly so we base it on about $200 per month Canadian. From The Glen's website, it says, "Our fiscal year runs from 7/1 – 6/30, this year's quarterly billings (2021/2022) total $425.59 per quarter and include: $340.89 for Dues – These funds are used for the day-to-day operations of The Glen, such as employee wages, repair and maintenance of equipment/facilities, supplies, and refuse disposal."
Is The Glen a seasonal park?
The Glen at Maple Falls is open YEAR ROUND and we enjoy it just as much in the winter as we do in the summer. With activities for every season and the perfect family getaway, we even love going there in the rain and have had many enjoyable family board game marathons in the trailer under rainy skies!
Are there any vacant lots for sale?
Check out the recent listings to find lots for sale, every time I look there's often one or two vacant lots available for purchase.
Wondering how other owners would review the Glen at Maple falls? Check out these Google Reviews:
"We moved into The Glen a few months back. Such a heaven. This is a place where you can live in the middle of the forest using your RV, (or constructed etc. shed). Access is through 24/7 security and they tour the neighbourhoods often. Bunch of swimming pools/community areas and friendly neighbours. HOA includes high-speed internet, all the community amenities, along with security and water."
"Staff is very friendly and easy to work with. Great security on duty 24-7. The amenities are wonderful. Very close to the Canadian border and extremely cost-effective."
"We have had our property for 8 years and it is an amazing place to bond with our kids. Always lots of fun adventures by the river, at the pool, book nook and our favourite time of year is Glen Day!"
"This is what we work all week for. The Glen At Maple Falls. This place is our getaway, our hideout, our home away from home. A place to bring friends and relatives for good times. A place to meet new friends from down here in the states as well as good friends we have made from BC. This is a place where you are always welcome to pull up a chair and sit by the fire. Pass around the jug, tell tales, laugh, play cards and enjoy life the way it was meant to be. If it wasn't for The Glen, we would lose our sanity. Can't say enough good about The Glen At Maple Falls WA."
---
Check out these Articles for More Outdoor Travel Ideas:
Is this a sponsored post?: No it is not. I regularly get questions about The Glen so I wanted to provide you with all of the information I could about our favourite place!