Minnekhada Regional Park
Location:  4005 – 4037 Quarry Road, Coquitlam
Distance: 2.5 km to the High Knoll Lookout. (5km return trip)
Time: 2.5 hours (snacktime and break included!)
Elevation: 180 meters
Additional HIke: If you'd like to do a longer hike there is a 10km loop option that will take you through the historic Minnekhada Lodge.
Dog-Friendly: Yes
Stroller Friendly: No
Washrooms: In Parking Lot
Bikes Allowed: No
Horses Allowed: No
Description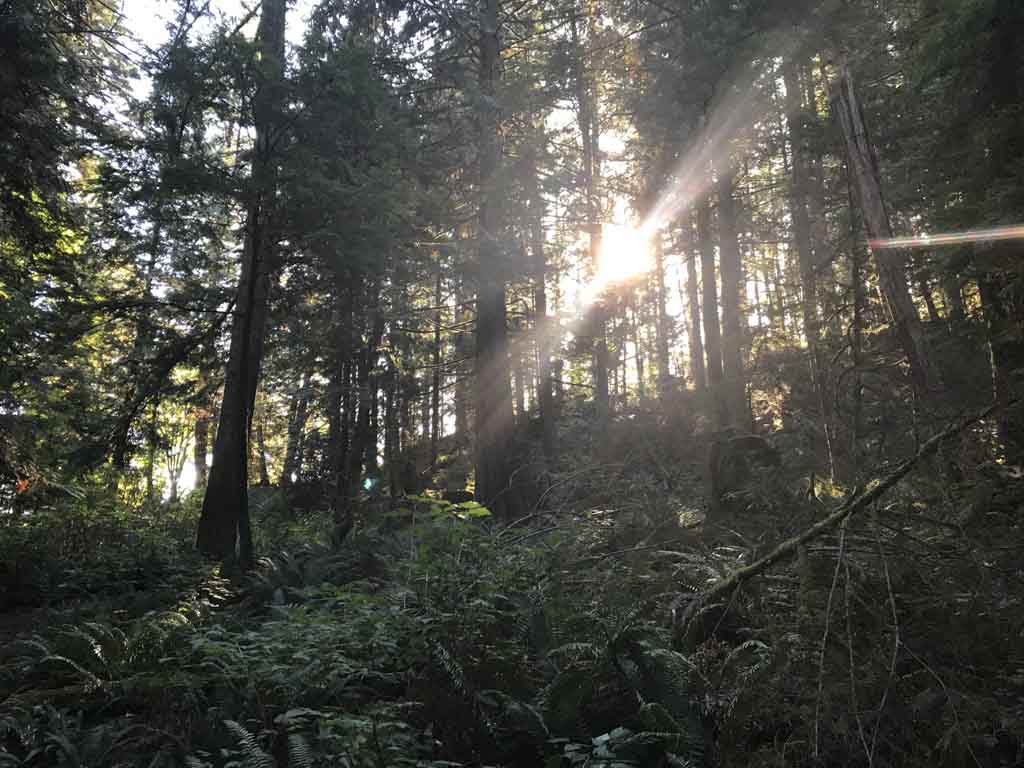 Minnekhada Regional Park – High Knoll Trail is the perfect hike for families or beginner to intermediate hikers looking to get outside and explore. This beautiful hike winds you through lush old-growth forests, an upper and lower marsh, and two lookouts. Since this hike is within a regional park, hikers are greeted by well marked, well-maintained trails, making this the perfect family-friendly hike.
Intensity
While this hike offers some steeper climbs, overall hikers will enjoy a wide trail that has a gradual climb through the hillside. The hike is most intense for the last 15-minute climb to the lookout, however, the view is so amazing that it's worth pushing through!
Points of Interest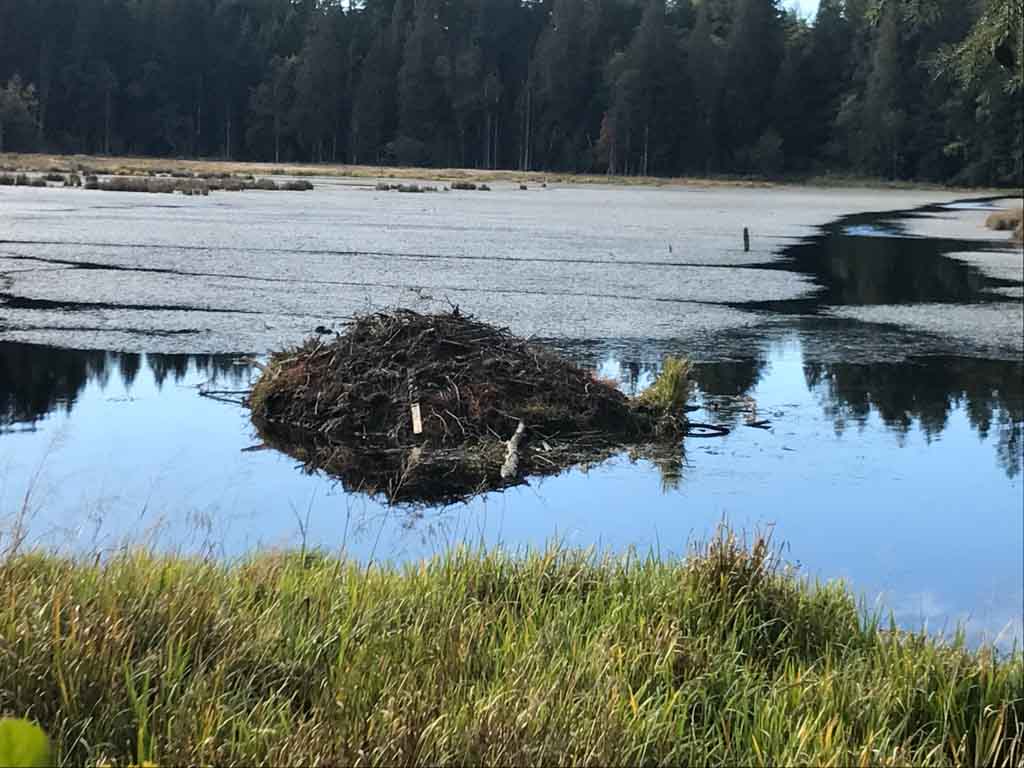 Animal lovers on the lookout for beavers, as evidence of their existence, is all around the park. (As seen in this Beaver Dam). The park is also home to a wide variety of species of birds, as well as some bigger animals of prey, including bears. Be sure to make lots of noise, and be "bear aware" while exploring the park!
High Knoll Lookout
After a sweaty grind to the top, you'll be greeted with views as far as your eyes can see. Not only will you be able to see over the lower marshes that you just travelled through, but you'll see farmlands, rivers, bridges, and even Mount Baker on a clear day! In this picture, you can see that it is cranberry harvesting season, and the bright red cranberries were on full display for those at the knoll.
Snacktime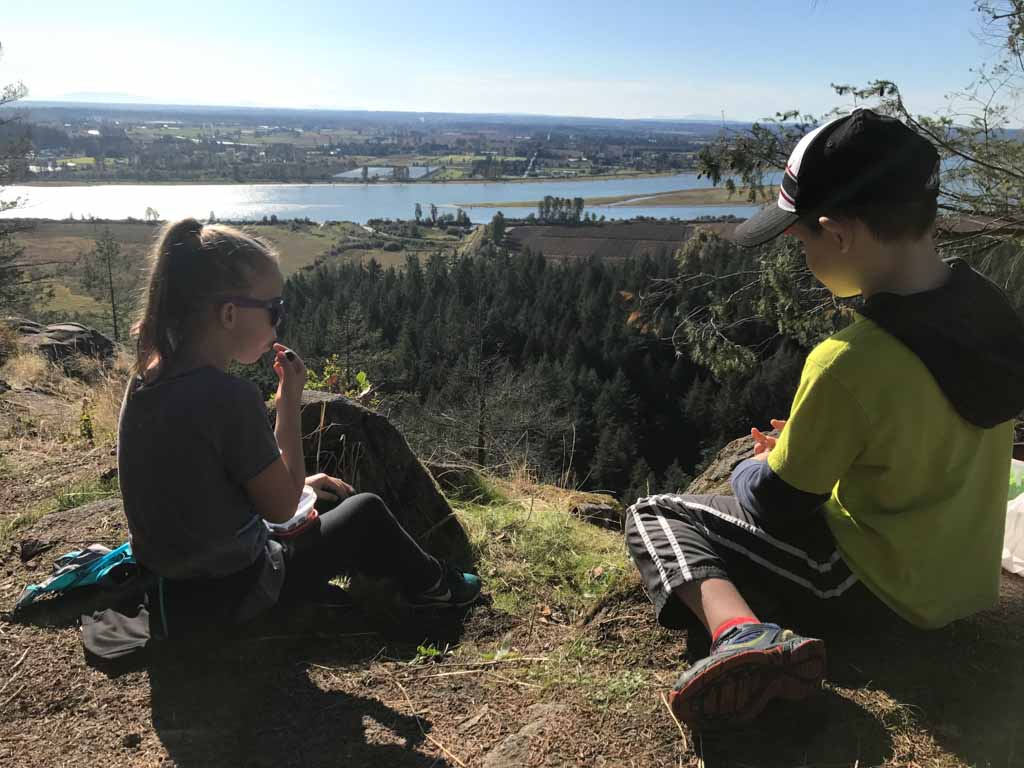 There's nothing like a snack after a good hike, especially when there's a view like this to look out over!
Well Marked Trails
One of the reasons I love GVRD Parks is because trails are well maintained and exploring with the family is safer and easier to measure with their informational signage. Found at every intersection and including critical information like distance and expected length of travel, these signs are great for beginner hikers and those new to the area. 
Best time of year to go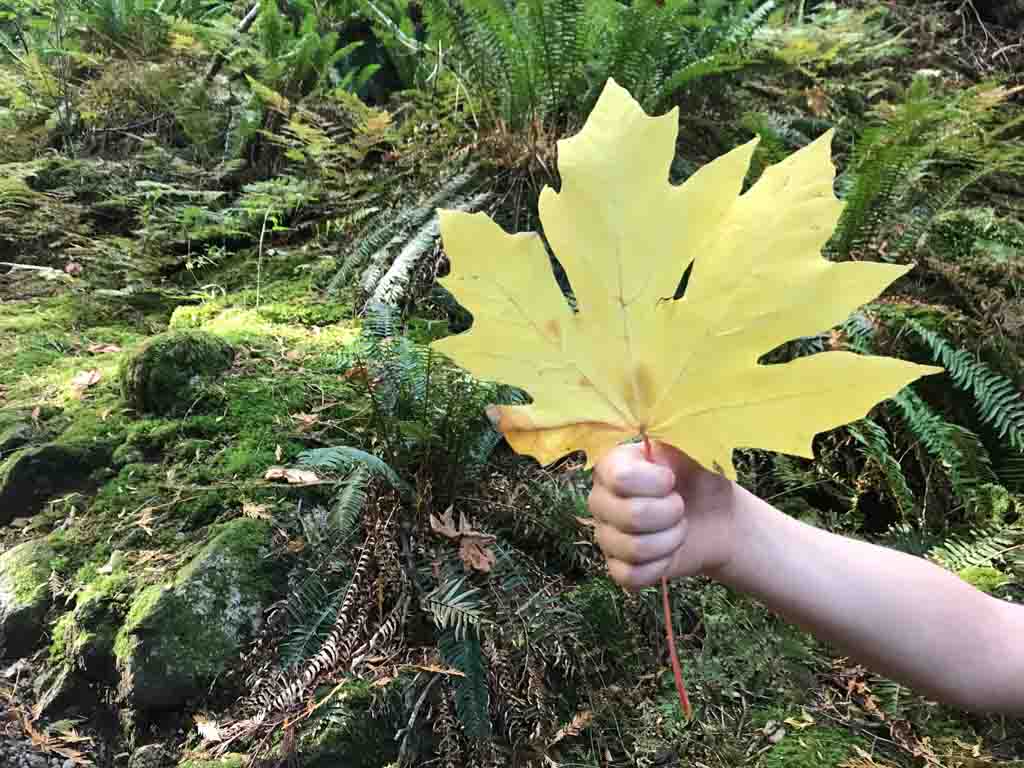 While this hike would be perfect in any season, we visited in the Fall and loved looking out on all the amazing colours of oranges, reds, and green leaves.
What the kids said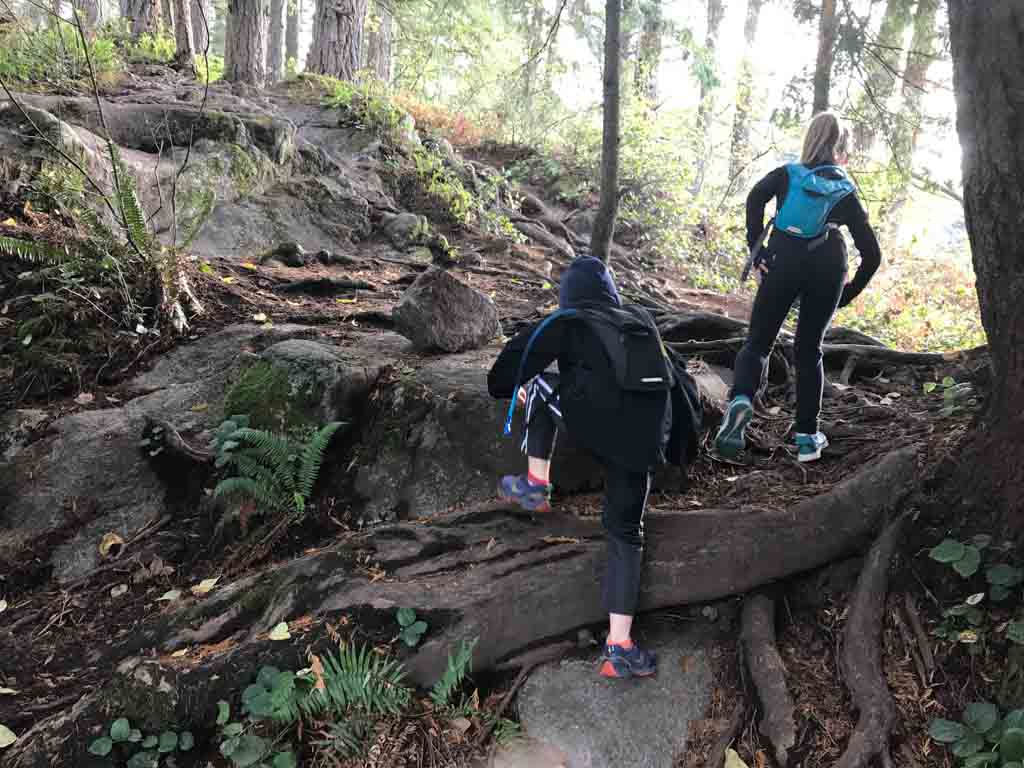 "Where's the fuzzy peaches!" Typically I have a little candy bag that I bring along as treats for tough climbs, or when they are feeling like they need a little extra motivation. I happened to forget our treats for this hike and was surprised how quickly the kids reminded me of my error! Needless to say, we stopped on the way home for fuzzy peaches!
Looking to head out on a hike and want some inspiration? Check out our other recommendations and resources:
Top 7 family-friendly hikes in the Fraser Valley
Hiking Outdoors; Bear and Wildlife Safety Tips
Is this a sponsored post?: No, we were not paid for this post. We simply want to share amazing experiences and adventures with our followers! We hope this inspires you and your family to get outside and try something new!