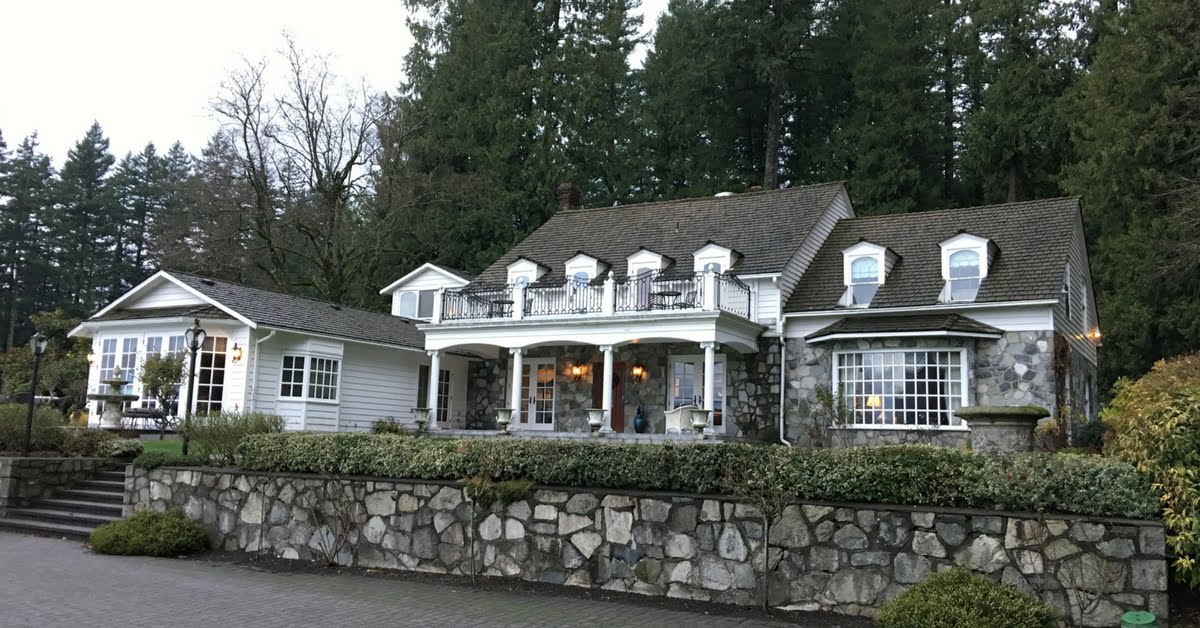 How long has it been since you have really enjoyed the constant rushing noise of a river as it jumps over rocks? What about time spent deeply inhaling the rich aroma of a damp forest in winter? Or the sounds of a blazing fire as heated sap crackles from within the burning logs? For many of us parents, we often don't take the time (or have the time) to sit back and relax without our children.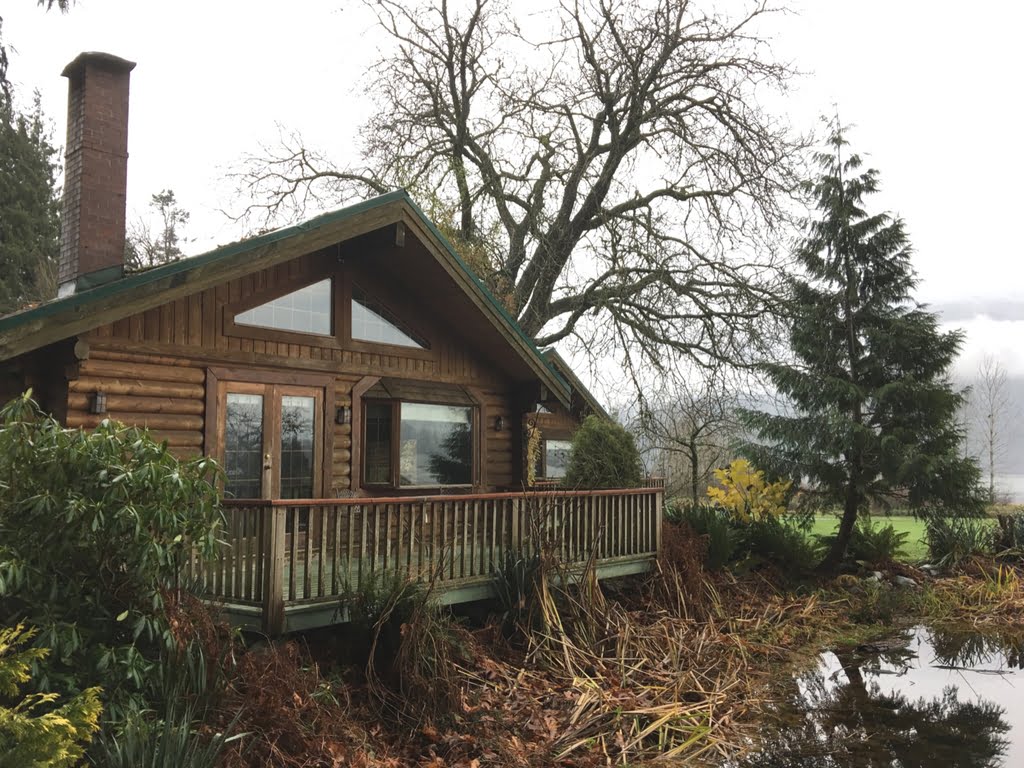 Don't get us wrong, we love the time we spend as a family, out on adventures and exploring the world around us. However, as parents, we often spend the majority of our time being chauffeurs, chefs, tutors and personal assistants to the children in our lives. If you are like us, date nights are few and far between and when they do happen, they consist of take out and movies on the couch once our daughter is in bed. We were due for a getaway, but didn't have a lot of time for travel.

We wanted somewhere quiet, rustic and relaxing. And with those in mind, we found the perfect retreat, Rowena's Inn Cabins.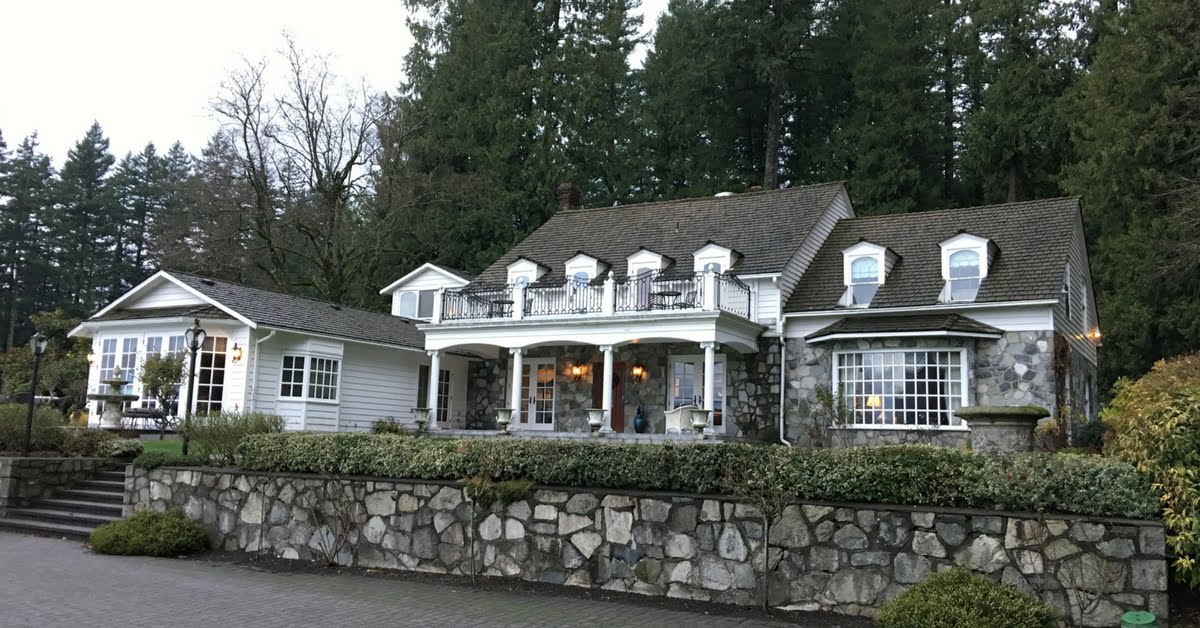 Located in Harrison Mills, Rowena's Inn on the River, is an English-style manor that has been converted into a beautiful bed and breakfast. The inn is part of the Pretty Estates Resort, which spans 160 acres on the Harrison Rivers edge. The resort also home to the Sandpiper Golf Course and The Clubhouse Restaurant. Rowena's Inn is a short 1 hour and 30-minute drive from Vancouver, and is just far enough from the city to feel like you have truly gotten away.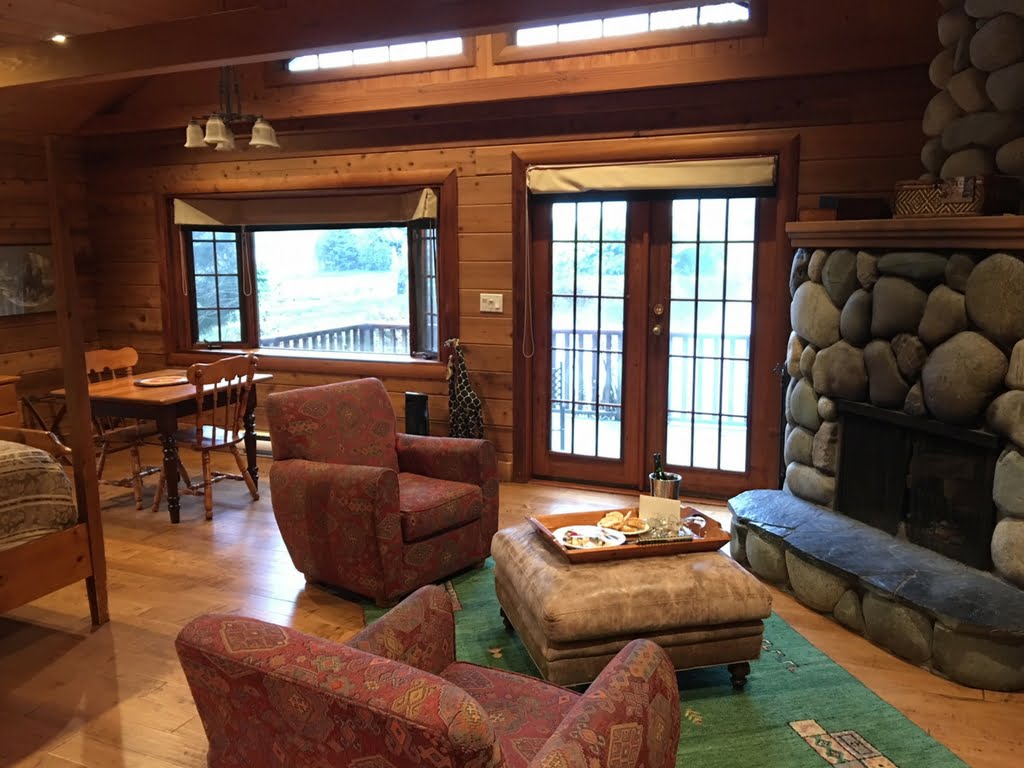 There are two accommodation choices at the resort, 5 boutique rooms in the main Inn and 4 luxury cottages. We booked ourselves into Phyllis' Cottage and were not disappointed. It was the perfect combination of rustic charm mixed with many luxury amenities. Our cottage featured large picture windows overlooking stunning river and golf course views, a beautiful and very comfortable King size bed, a deep soaker jacuzzi bathtub, heated floors and a wood burning fireplace complete with 2 armchairs in front for lounging. As soon as we walked in the door we knew that this was the perfect place to relax.

There is no shortage of incredible walking trails available. We took a walk on trails that meandered throughout the golf course, eventually leading us to the Pretty Estates Observatory, a raised gazebo right on the Harrison River. From this observatory we had sweeping views of the stunning mountain ranges and the Chehalis Flats Bald Eagle and Salmon Preserve. We were so lucky to be able to experience the end of the salmon spawning season, which meant to our delight, many bald eagles enjoying the salmon feast.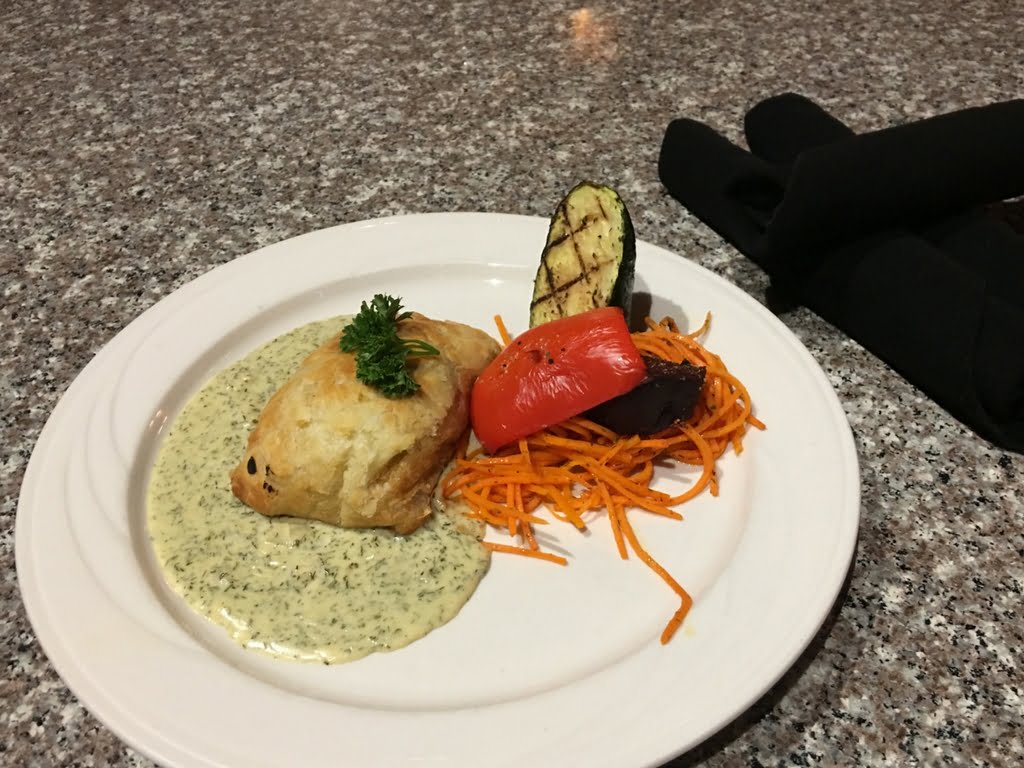 Our nature walk made us work up quite the appetite, so we headed over to The Clubhouse Restaurant, located in the main Inn building. We were blown away by the immense choices on the menu and eventually settled on the Salmon Wellington and the Pork Loin Schnitzel. The food was delicious and the Chef did a wonderful job incorporating B.C.'s west coast ingredients into the dishes. The restaurant has a nice casual atmosphere, the perfect spot to dine after exploring outside all afternoon.


Although the walk between the main inn and our cottage was very short, the crisp and cool evening December air gave us both quite the chill. We were happy to light our fire and curl up in the soft and cozy robes that the resort provides in each cabin. There are no TV's in the cabins and although we had cell reception (the resort provides free WiFi for guests), we turned off our phones so we could completely unplug from the real world and enjoy our time together. Armed with a good book and a glass of wine, I set off into my evening of quiet and secluded bliss.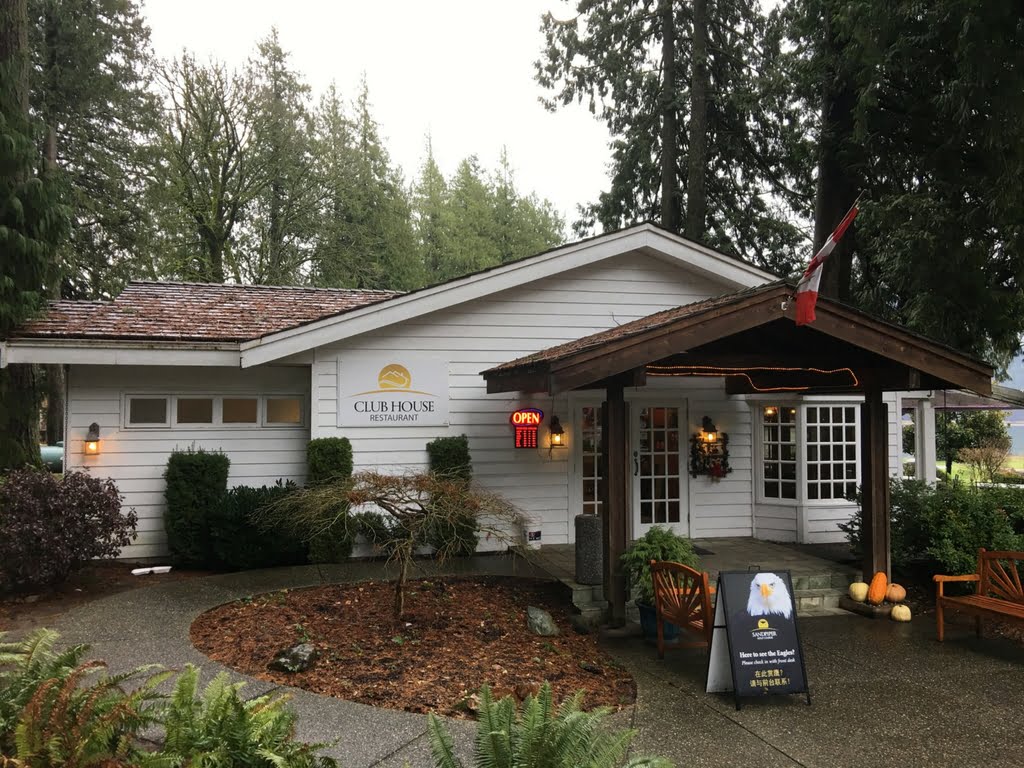 A deluxe breakfast is included with your stay in either the inn rooms or the cottages. There were a variety of options to choose from in The Clubhouse Restaurant. From a classic 2 egg breakfast, eggs benedict, omelettes to waffles complete with fruit and whipped crème, there is something for everyone on the breakfast menu.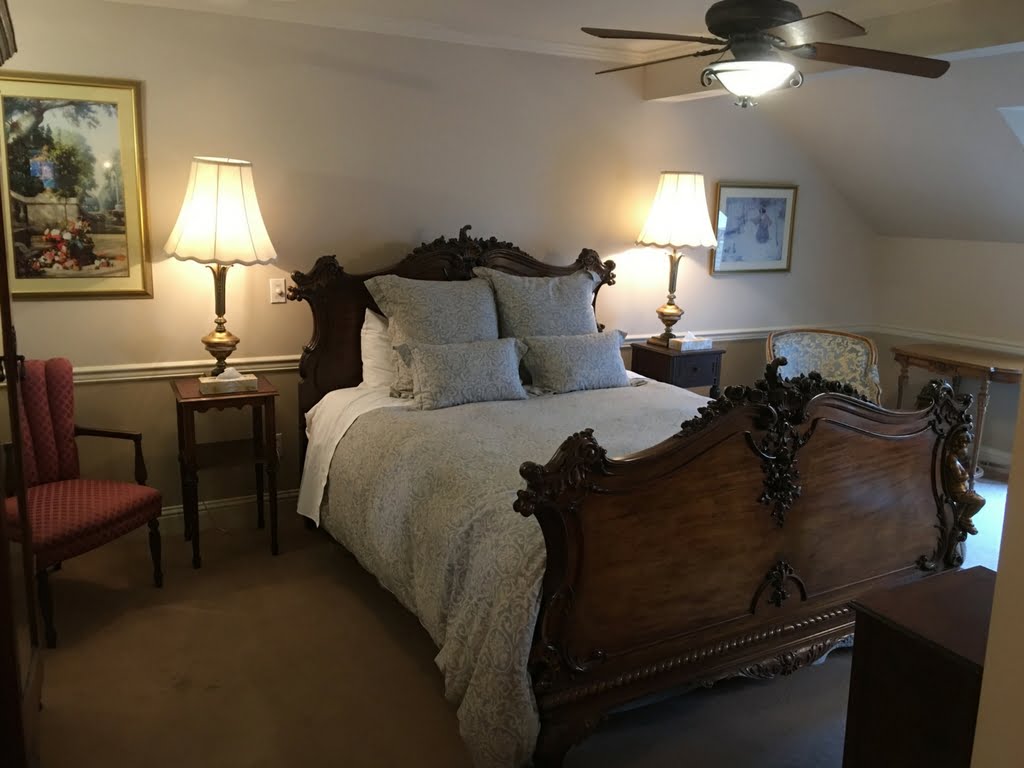 We were so fortunate to have a personal tour of the Inn from Betty Anne Faulkner, the last remaining Pretty family member. Rowena's Inn, named after her Mother and Sister, holds great memories for Betty Anne. As she took us for a tour, she beamed with pride over what her family has built and now shares with the world. The inn is rich in antiques, fine art and BC history. With part of a railing from the original Hotel Vancouver and a dining table used by King George VI and Queen Elizabeth, there is no shortage of stories to learn about.

Rowena's Inn and their luxury cottages are truly the perfect relaxing oasis for anyone looking to unplug and relax. As parents we are so focused on the needs of our children, that we often forget that we too need our own time to kick back and unwind, without the children. So book yourself one of the Rowena's Inn Cabins and enjoy your escape from the everyday!

Is this a sponsored post? Yes, however our words reflect our experience and we're excited to share Rowena's Inn Cabins with you!
Looking for more getaway ideas? Check out our blogs featuring Tin Poppy Retreat and Chateau Victoria!