To me, the absolute best part of travelling is immersing yourself in the local way of life. Whether it's trying the local cuisine, enjoying the local arts, or participating in local activities, I believe our best experiences and memories from travel come when you follow the adage "When in Rome, do as the Romans do".
Transportation is a big part of this. Some of my greatest travel memories come from getting around town as the locals do. Whether it's New York City's iconic subways or London's double-decker buses, making an effort to use different modes of transportation is a surefire way to add to your travel experience.
This week, I was able to check a new transportation experience off my bucket list: taking the iconic SeaLink to Kangaroo Island Ferry!
Getting to Kangaroo Island via. the SeaLink Ferry
As the name suggests, Kangaroo Island is indeed a real island, located nearly 14 km off the mainland of Southern Australia. While it is home to one tiny airport, the main mode of transportation of both people and vehicles is the legendary pair of SeaLink Ferry Vessels.
During the busy tourist season, these two boats – The SeaLion 2000 and Spirit of Kangaroo Island– make the 45-minute journey back and forth between the island and Cape Jervis dozens of times a day. Onboard are upwards of 378 passengers, 50 cars, 4 coaches and/or 8 semi-trailers – everything Kangaroo Island needs to bring its residents, guests, and supplies onto the island.
Needless to say, my family and I were pretty excited to be included in the mix for this incredible journey!
Checking In at the SeaLink to Kangaroo Island Ferry
On the day of our departure, we got to the SeaLink Ferry Terminal at Cape Jervis the recommended 30 minutes before our departure time. SeaLink asks that you arrive with at least this much time to spare so that you can make it through the check-in process before the ferry departs.
The check-in process itself was super simple and was made easier by the incredibly friendly staff at the terminal. We were travelling onto the island with our rental car, so my kids and I said goodbye to my husband and went inside the terminal building, while he completed the vehicle check-in and boarding process.
Kangaroo Island is an ecological wonder. Because of that, SeaLink has the responsibility to ensure that nothing damaging gets introduced to the island. Throughout the check-in process, they ensure that no passenger or vehicle is carrying potentially harmful items such as potatoes, honey, bees, various vegetables and more. SeaLink provides a comprehensive list to passengers ahead of time, so it was easy to comply. Super important too…once you experience the magic of Kangaroo Island, you realize how vital it is that everyone plays their part in ensuring the island stays safe for generations to come!
While my husband remained with the car, the kids and I went inside to get settled. We didn't have to wait long to board our ferry, but we appreciated how nice and clean the SeaLink terminal was for our limited stay. There was plenty of comfortable seating, a nice café for pre-ferry snacks and drinks, plus restrooms, free Wi-Fi, tour information, and more.
But before we could even explore it all, it was time to board our SeaLink Ferry and hit the open water!
On-Board the SeaLink Ferry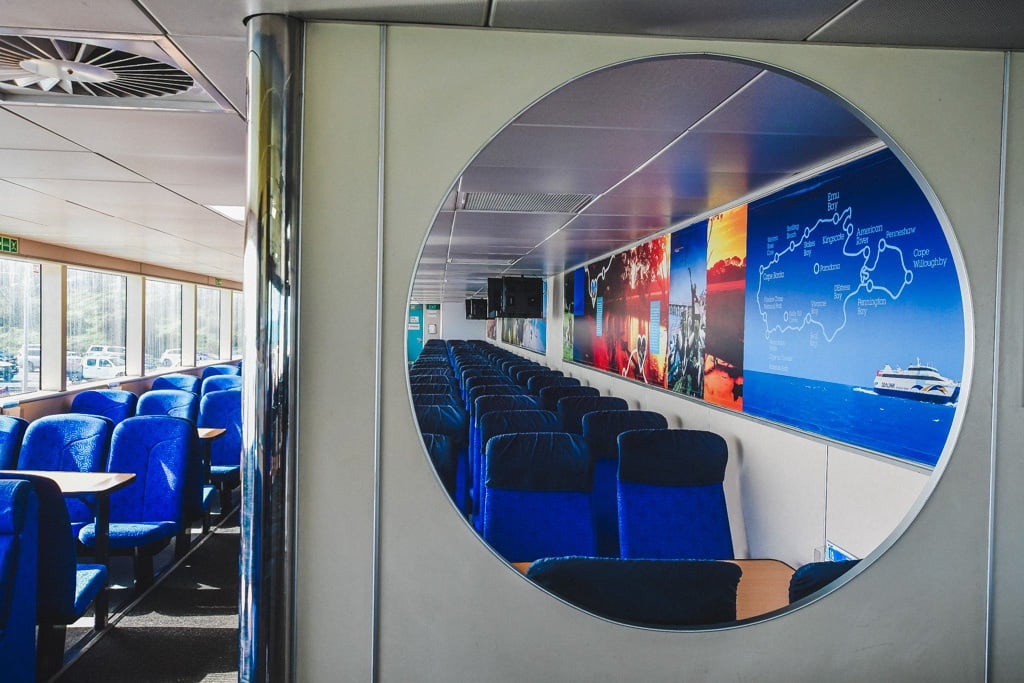 The kids and I boarded onto the passenger deck, and we reunited with my husband, who had come up through the vehicle entrance assisted by more friendly SeaLink staff. With the kids eager to explore the ship, we immediately began to stroll around and check things out.
I have been on many ferries in my lifetime, but I honestly cannot recall one as nice as this.  The boat was impeccably clean, with plenty of comfortable indoor seating and large windows. And though it's not a terribly long journey, SeaLink offers some incredible amenities on board, including a full-service licensed café, air conditioning, tour information, multiple family-friendly restrooms, and even a top deck viewing platform.
Knowing that we only had 45 minutes to enjoy the ferry, we opted as a family to make our way to the top deck to enjoy the scenic views!
Enjoying the Sights from the SeaLink Ferry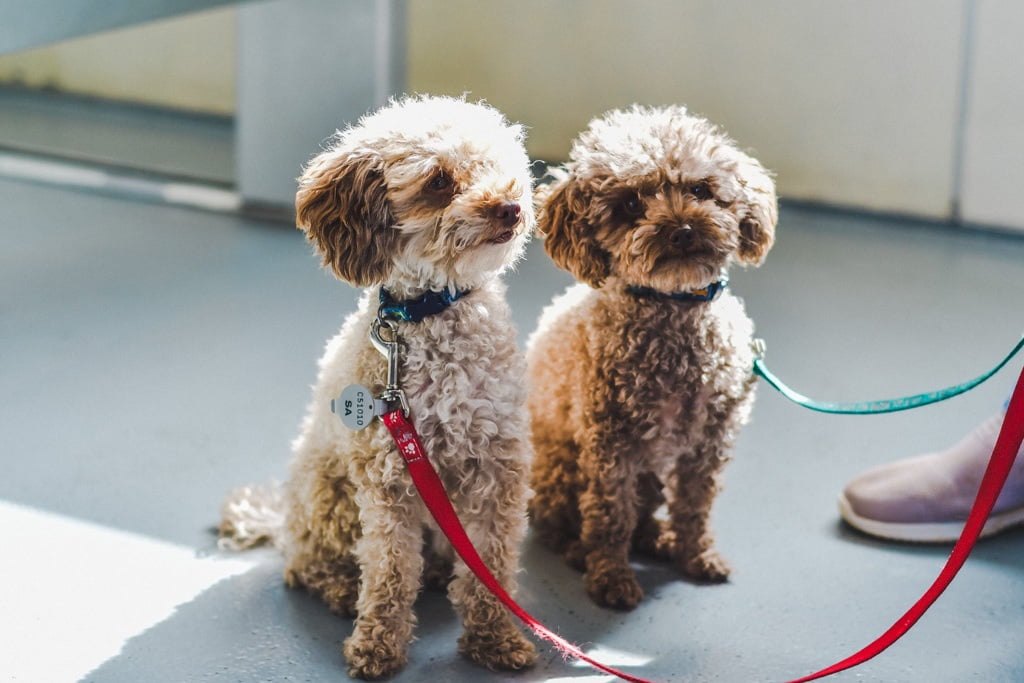 When we reached the top deck, we were immediately greeted by the first wildlife of the day: two cute poodles names Gracie and Gizmo. We had a nice chat with the owner, who informed us of SeaLink's friendly four-legged passenger policy, which allows them to safely and easily bring their dogs to and from the island. Though we didn't have our own pup in tow, we were also thankful for this policy, as it allowed us to take several photos with these two cuties!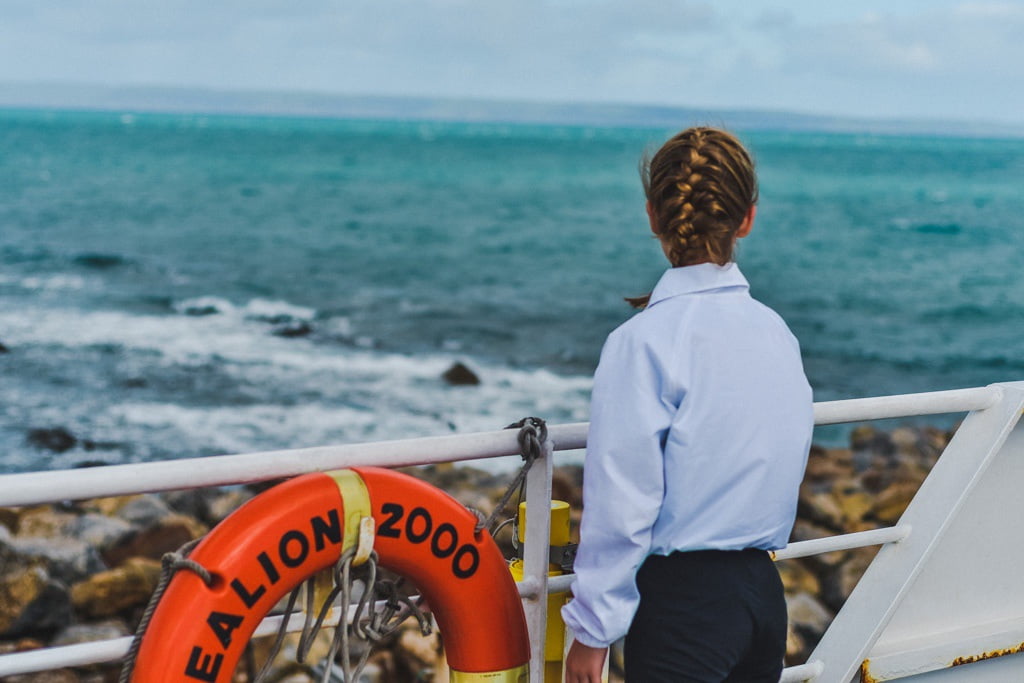 After the doggie photo op, we finally had a chance to make our way to the railing on the top deck. The view was incredible! One of the coolest ways to experience the Australian coastline. Keeping our eyes peeled for dolphins, sea lions, and the many varieties of birds that call this part of Australia home, the journey was a great reminder of why it's important to travel like a local. Our experience on the SeaLink Ferry was one of the best parts of visiting Kangaroo Island, and a great way to scope out the local sights and have a friendly chat with the local residents.
The only bad part was that it was over so soon! Though we were having a blast on the top deck, before we knew it, it was time for us to make our way down and prepare to disembark. Once again, with the help of friendly SeaLink staff, my husband made his way down to retrieve the car, and we were offloaded onto the island in a matter of minutes.
All in all, the SeaLink Ferry was the perfect way to kickstart our Kangaroo Island adventure!
What to Know Before You Go on the SeaLink to Kangaroo Island Ferry
There are several things to keep in mind when booking your SeaLink Ferry to Kangaroo Island:
Book Ahead
Certain ferry trips do sell out, especially during the busy tourist seasons. Save yourself some time and hassle by booking your tickets in advance online.
Save Money with a Package
In addition to operating the ferries, SeaLink also runs a variety of lodging and tour options on the island, as well a coach charters to the Cape Jervis terminal. There are a ton of different packages available, and nearly all of them will save you a lot of money vs. booking individually, so be sure to explore these options before you go!
Check the Weather
Most of the wonders of Kangaroo Island come from being outdoors, so be sure to check the weather ahead of your trip and plan accordingly. We were able to build in some flexibility to our travels, which allowed us to delay our voyage by a day, and save ourselves from an unusual storm that crossed the island.
Leave Enough Time
There is a TON to do and see on Kangaroo Island, and you may be tempted to cram it all in during a one or two-day trip. I urge you to avoid this temptation, as it will likely lead to adventure burnout. After travelling here as a family, I can say honestly that three days is the minimum you want to leave yourself to explore the island comfortably.
Check it Out for Yourself
 While I hopefully provided you with a good glimpse as to just how enjoyable our SeaLink journey to Kangaroo Island was, there is nothing like experiencing it for yourself. Thankfully, the SeaLink website has a ton of wonderful passenger information that gives you everything you need to book your trip confidently. Plus, with plenty of photos, videos and 360 tours, you can get a real sense of just how magical your trip will be.
Learn more by visiting the SeaLink website today!
Read more about our plans for Australia here.
Planning your own trip to Australia? Here are some articles that are sure to give you some vacation ideas!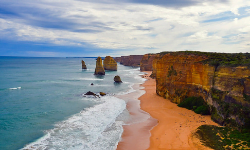 Exploring Melbourne & the Great Ocean Road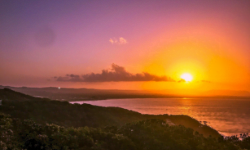 Feeling at Home at Vivonne Bay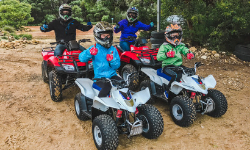 Immersive Adventure with Kangaroo Island Outdoor Action
Is this a sponsored post?: Yes, while we were graciously invited by Sealink to visit Kangaroo Island, all of our thoughts, views and words are our own.