Our family's time on Kangaroo Island has been nothing short of spectacular. With incredible people, animals, nature and adventure, there really is something here for everyone, as there are so many things to do on Kangaroo Island South Australia.
Learn more about our ferry adventure to Kangaroo Island here.
While we couldn't do it all, we definitely did quite a few things throughout our visit. And for anyone looking to come experience this magical place themselves, we wanted to share our list.
Here are the Top 10 Things to Do on Kangaroo Island South Australia:
Penneshaw Penguin Centre Tour on Kangaroo Island
This fun, relaxing nighttime wildlife tour is a must for anyone visiting Kangaroo Island. Paired with a friendly, knowledgeable guide, we took to the trail after sunset in search of the island's cutest residents: little penguins! Throughout our tour, we saw several collections of penguin colonies, complete with plenty of cute little ones. And we even got to see a dad returning home with fresh-caught food for his kiddos. Super fun!
One quick tip: driving at night on Kangaroo Island is incredibly dangerous. In our short trip from Penneshaw back to Vivonne Bay, we had 12 close calls with wildlife on the road. If you are going to do the nighttime penguin tour, we highly recommend that you stay overnight in town to avoid a potential accident!
Vivonne Bay Beach on Kangaroo Island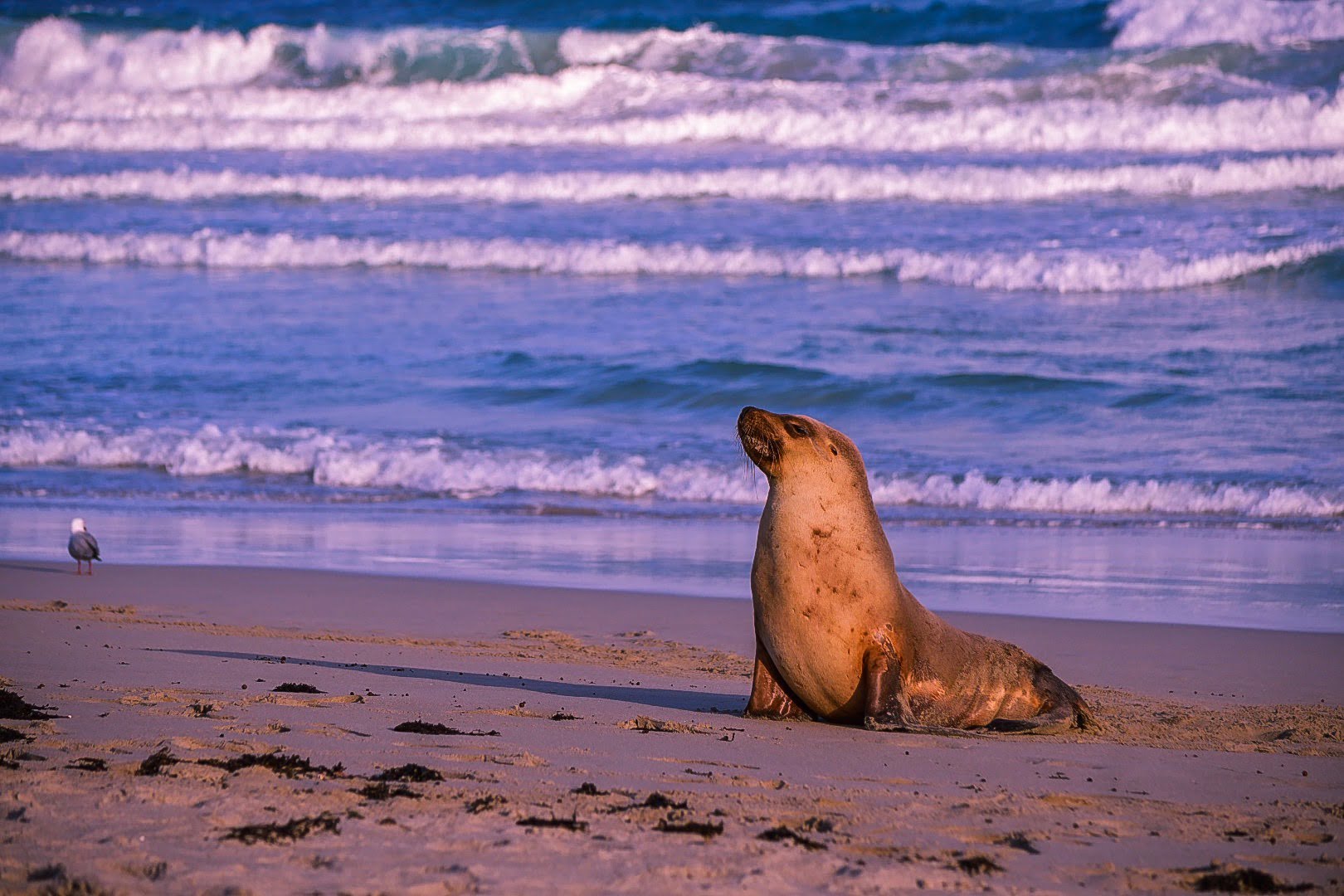 With our house's close proximity to Vivonne Bay Beach, we couldn't resist taking several trips to this iconic Australian locale. Once voted the best beach out of 10,000 that were evaluated, Vivonne Bay Beach is a surreal stretch of golden sand, clear blue water, and incredibly green brush and rock formations. Truly a sight that needs to be seen in person! Read more about our experience here.
Remarkable Rocks on Kangaroo Island
Remarkable Rocks is the whole reason I wanted to come to Kangaroo Island in the first place. This majestic structure is located in Flinders Chase National Park, as is comprised of a collection of gigantic granite boulders perched above the sea. Formed over a period of 500 million years, the granite has been eroded by wind, rain, and sea spray, forming its now iconic shape that rivals any priceless sculpture you'd find in a fine art museum.
Truly a must-visit while on Kangaroo Island!
Admiral's Arch, Kangaroo Island
One of the most incredible pieces of nature I have ever seen, Admiral's Arch is another rock structure in Flinders Chase National Park that has been formed over millions of years of erosion from the sea. What's left is a breathtaking rock arch that frames the ocean on Kangaroo Island's southwest coast.
Take the boardwalk leading out to the arch, and you'll be sure to catch sights of many sea lions sunbathing down below.
Flinders Chase National Park on Kangaroo Island
While Remarkable Rocks and Admiral's Arch may be the stars of the show at Flinders Chase National Park, you'll want to be sure to leave plenty of time to explore the rest. With its wild beaches, Rocky River, vast wilderness areas and many other cultural heritage sites (including multiple lighthouses) there is plenty to see and do at the park, and one of the best ways to experience the local Australian ecosystem.
Kangaroo Island Outdoor Action Quad Bike Tour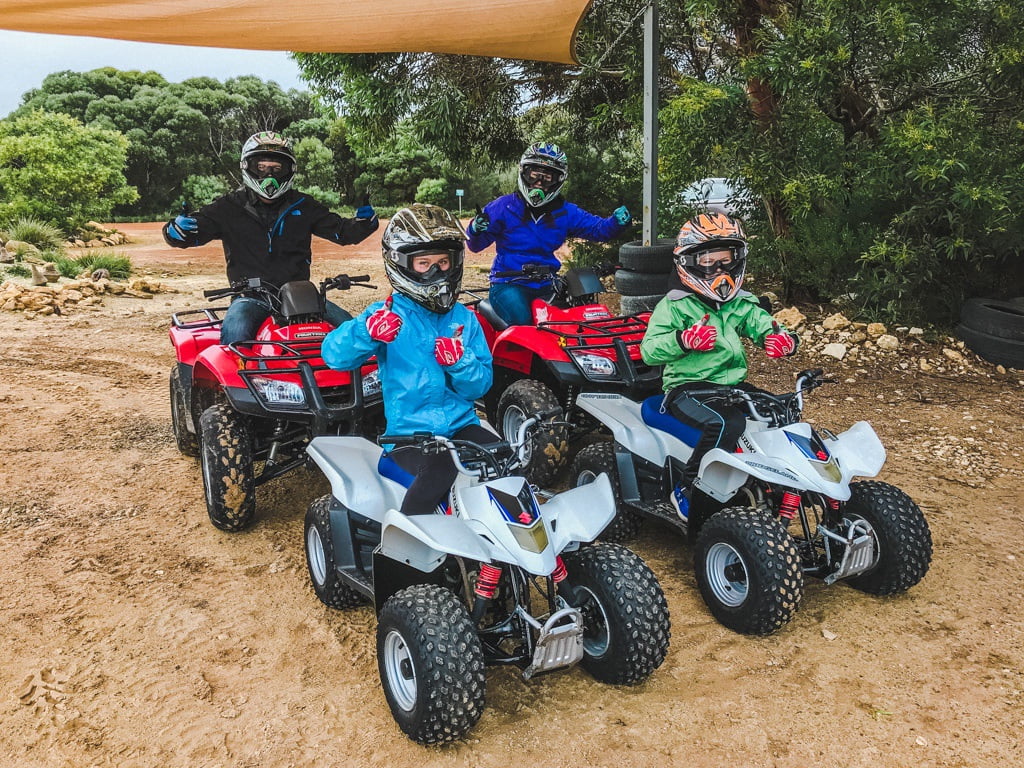 Our kid's favourite activity! The Kangaroo Island Outdoor Action Quad Bike Tour is one of the most incredible ecotours I have ever been a part of. With quad bikes available for riders as young as six years old, this excursion is perfectly safe for the entire family, and the ideal way to immerse yourself in some of Kangaroo Island's most treasured nature spots. Be on the lookout for plenty of friendly koalas, and even a photobombing kangaroo or two! Learn more about our experience here.
Sandboarding on Kangaroo Island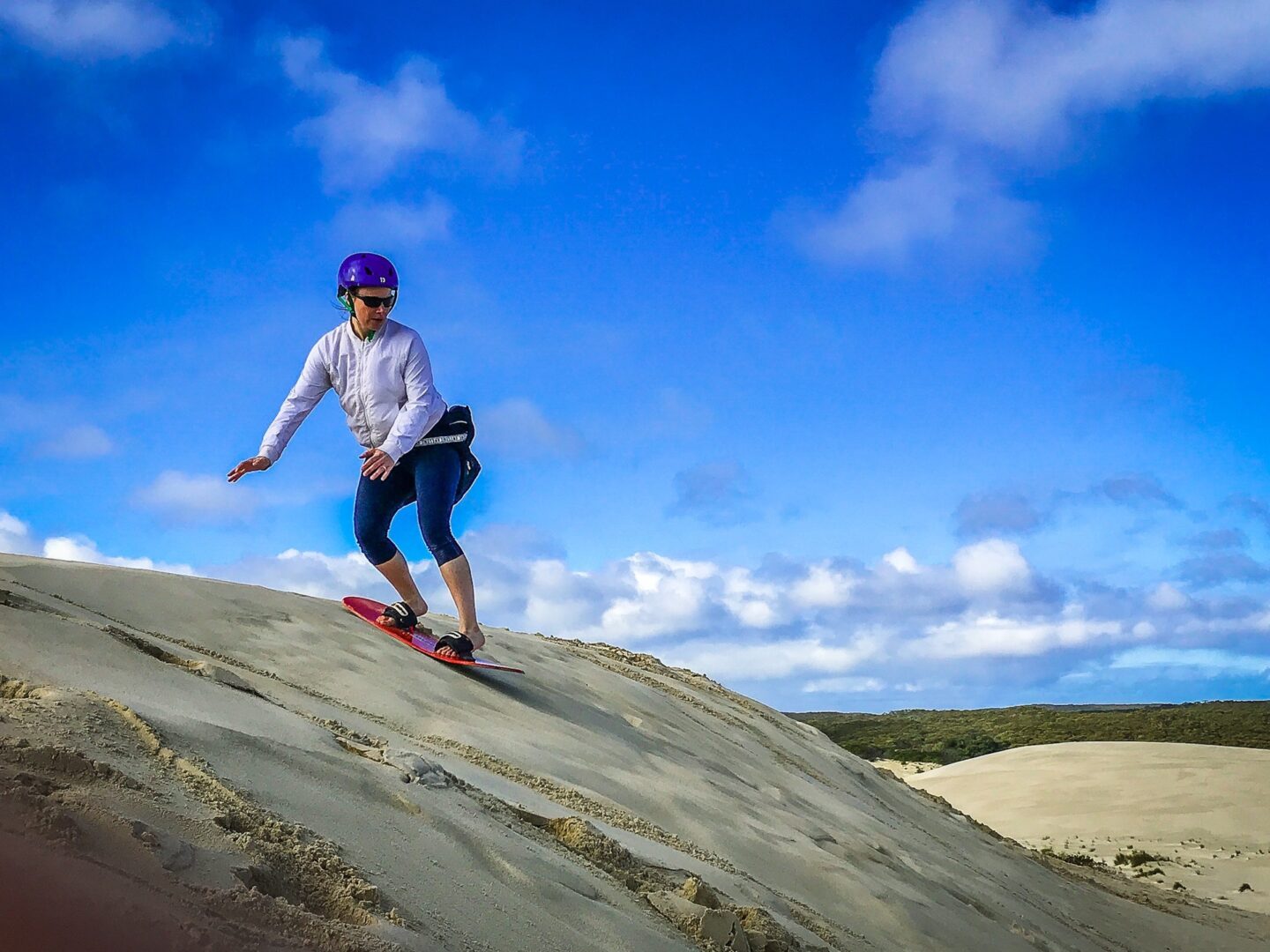 Another fun, adrenaline-filled activity from the friendly guides at Kangaroo Island Outdoor Action, sandboarding is exactly as it sounds: snowboarding on the sand. But don't fool yourself, there is definitely a learning curve, even for our family of skilled snowboarders. Yours truly took a faceplant or two, eating more than her fair share of Australian sand. However, with the help of our guide, we were able to get comfortable quickly, and ended up having a ton of fun cruising down the dunes!
Seal Bay on Kangaroo Island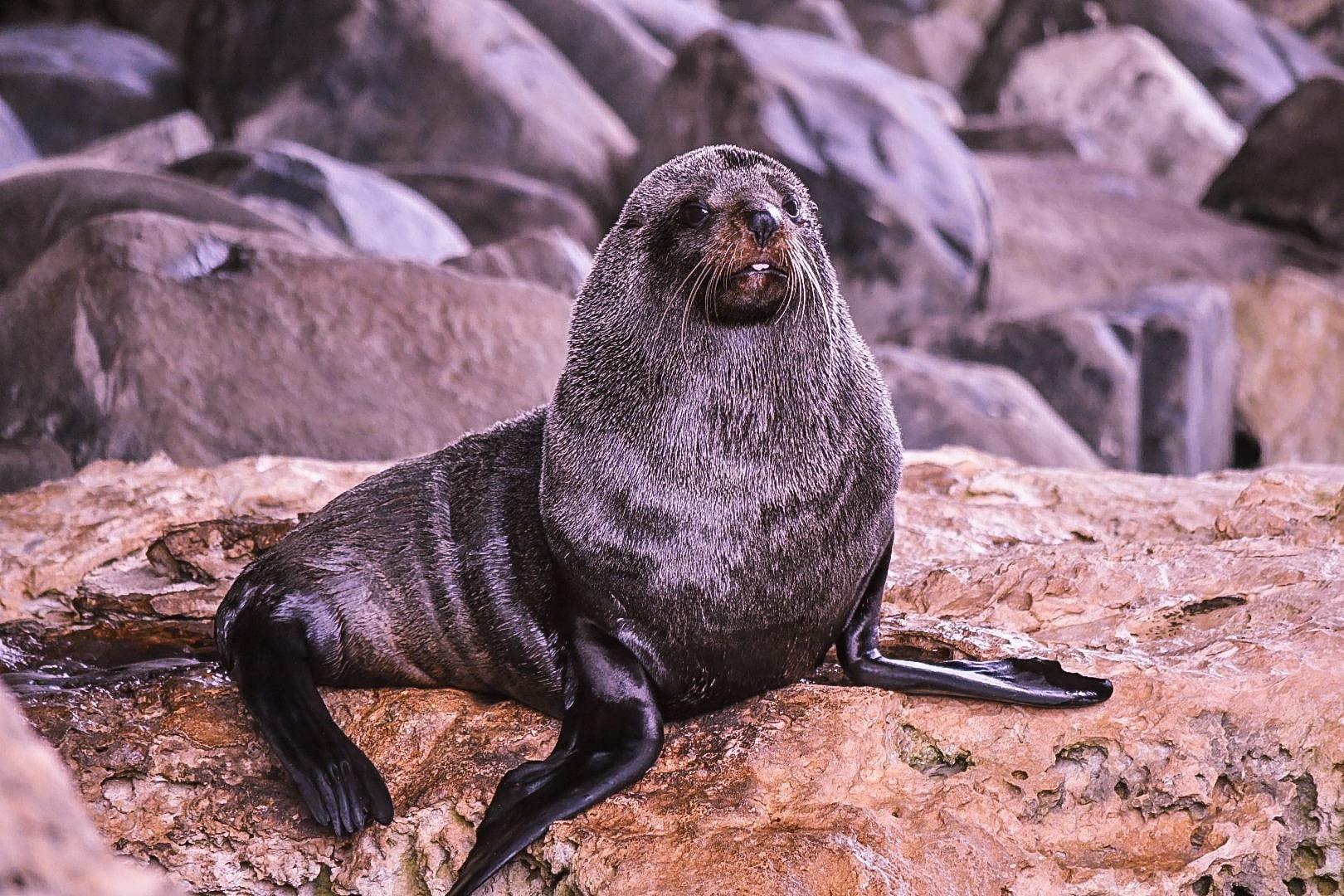 Seal Bay has been home to a population of sea lions for thousands of years and is the only place in the world where you can enter right into a cage-free environment of over 1,000 Australian sea lions – one of the world's rarest breeds.
There are both guided and self-guided experiences available, and a family of four can gain entry to the park with a family pass that runs $44.50. Let me tell you right now that the experience is totally worth it! Not only do you get the benefit of knowing that your entry fee goes directly back into helping the preservation of the sea lions, but you also get to have one of the most incredible experiences of your lifetime. As our family walked through the park, there were moments where we were literally 3-4 feet away from an uncaged sea lion – it was truly breathtaking, and something we'll never forget!
Visit Kingscote on Kangaroo Island
The oldest and largest town on Kangaroo Island, Kingscote was the first European settlement in southern Australia. Now it's home to a quaint downtown area with plenty of fun shops, restaurants and more.
For a taste of what life used to look like in Kingscote, take a trip of the historical Hope Cottage Folk Museum, which is located inside the oldest house on the island, built in the 1850's. And if history isn't your thing, there are plenty of other things to see and do, including a local art gallery and several nearby wildlife conservatories. A guaranteed fun afternoon with your family!
Wildlife Parks and Rescues on Kangaroo Island
Unfortunately, life on Kangaroo Island can be difficult for some of its inhabitants. Kangaroos have an especially difficult time, as they are known to frequently clash with motorists on the island's roads. In fact, countrywide it's estimated that an astonishing 4 million marsupials die from automobile accidents in Australia each year.
Thankfully, there are many wildlife sanctuaries and rescues across the island to help nurse injured animals back to health, and take care of orphaned joeys who lose their parents too soon. Depending on your itinerary, you should search for local options. Kangaroo Island Wildlife Park is a well-known and respected destination, offering all sorts of wonderful wildlife encounters for visitors.
As you can see, there is no shortage of amazing things to do and see while on Kangaroo Island. Whether you're there for the local wildlife or to get your adrenaline pumping, hopefully, this list can point you in the right direction! So start planning your trip today, and come experience the magic that is Kangaroo Island!
---
Check out these other articles about our experience in Australia!
Is this a sponsored post?: Yes, while our trip to Kangaroo Island was sponsored, all of our opinions and thoughts are our own.