Bear's Hump Hike can be found directly behind the Visitor Information Centre in Waterton Lakes. It's an intermediate hike that takes you up to an outlook overlooking the town of Waterton and Waterton Lake.
It took our young family about 45 minutes to hike up. It was a physically challenging hike for the kids, so I had to bring jelly beans to motivate them every step of the way… I'm okay with bribery in certain situations!
When we got to the top we were greeted by the locals… local chipmunks that is. These guys were quite aggressive as they've been fed by many tourists (a big no-no) and so when the kids were enjoying a snack the little fellows were there to take any scraps or even try to steal a treat right out of their hands! We had to shoo them away and I felt like I was in a live version of "whack a mole".
The view at the top of the hike was absolutely amazing though…. I wish pictures could do this place justice! Here's a few more favorites:
The town of Waterton below: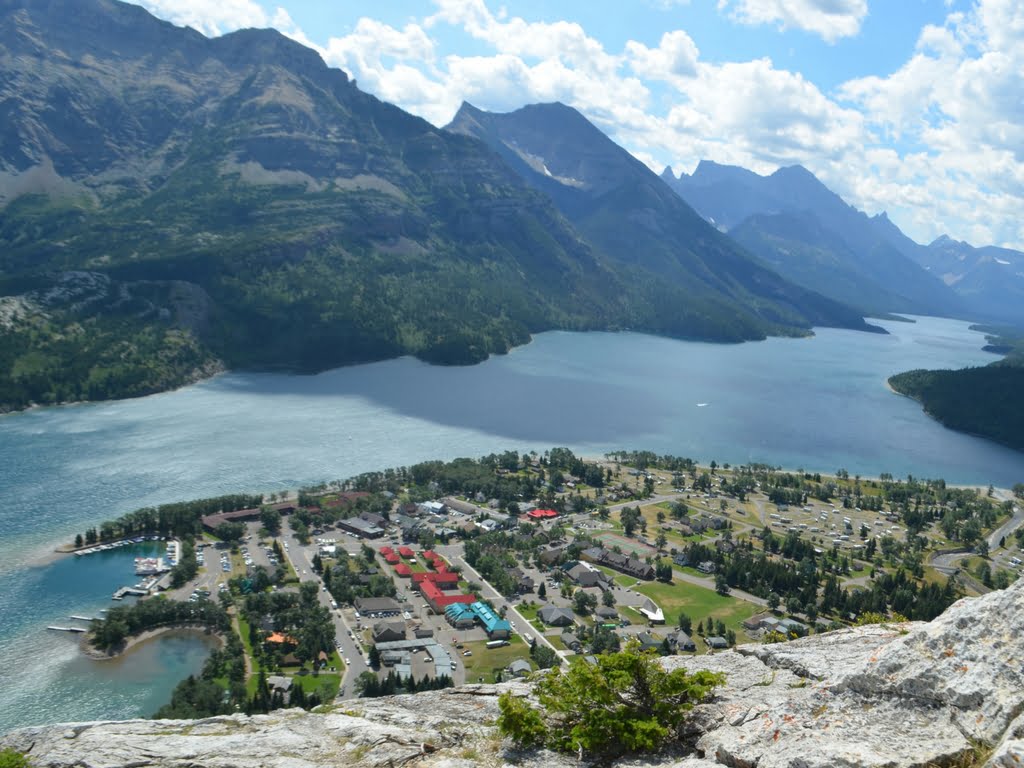 The kids were proud to show off where they had hiked to: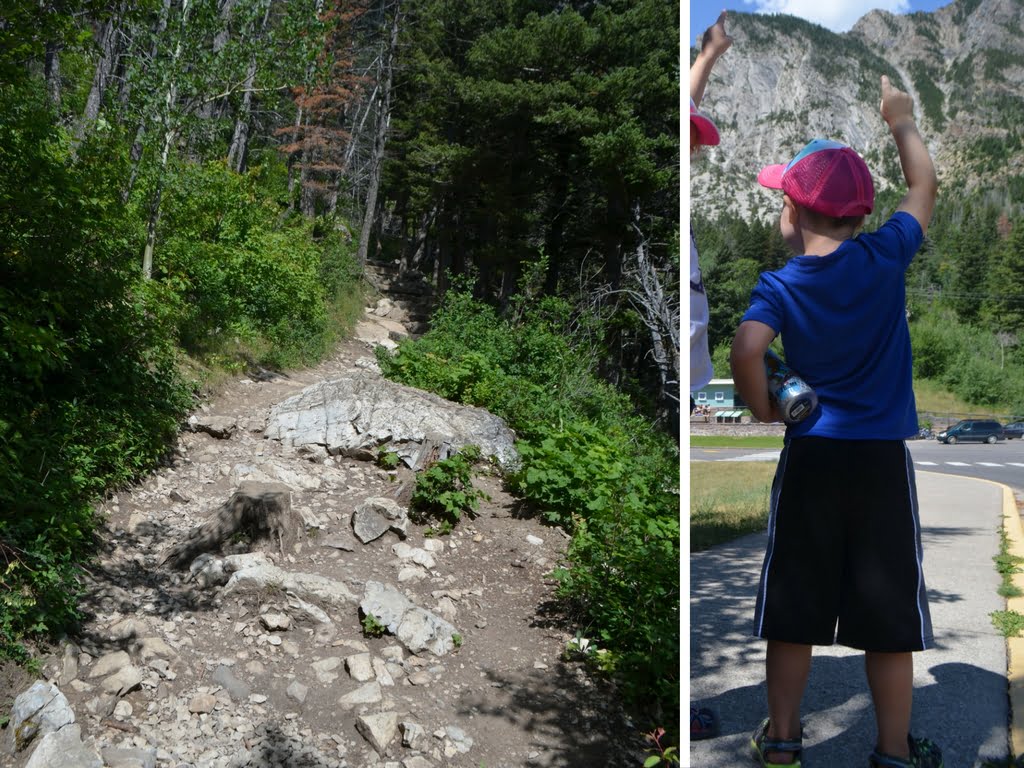 This is my favorite picture from our trip and is enlarged and framed on my living room wall: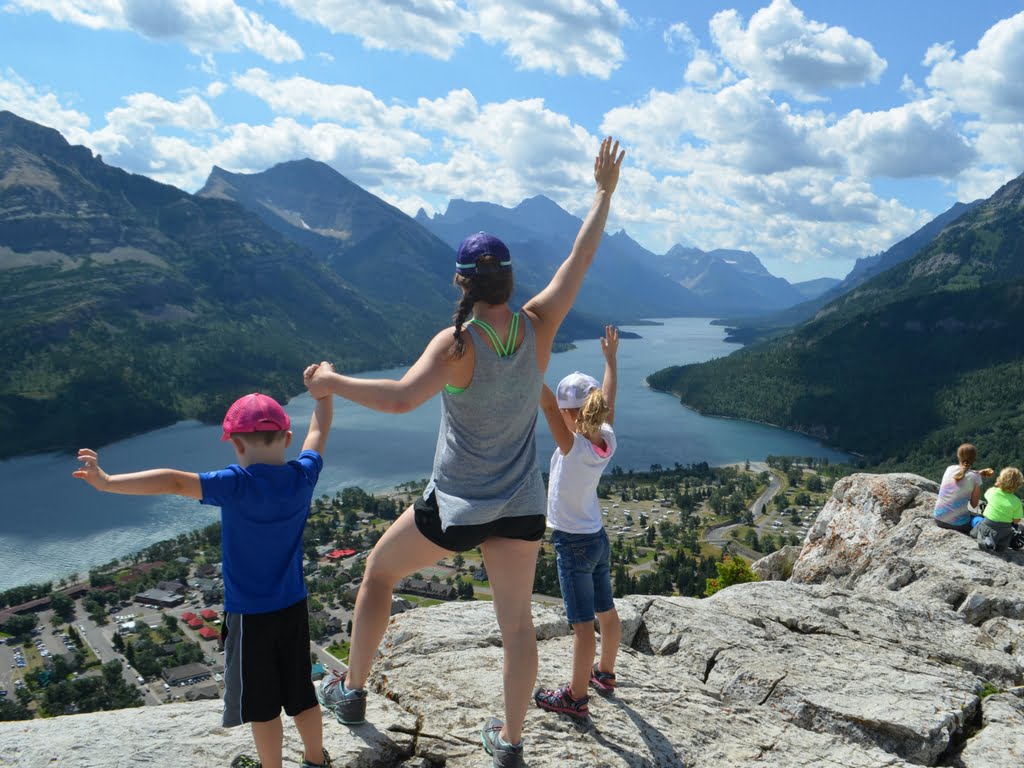 I tried with a video but I still think that the best way to experience Bear's Hump Hike would be to go there yourself!