Red Rock Canyon is a MUST SEE if visiting Waterton Park. Red Rock Canyon is a scenic 16 kilometre drive from the town of Waterton. When you arrive you'll find yourself in a busy parking lot filled with lots of tourists who are looking to take in the amazing sight of the Red Rock Canyon.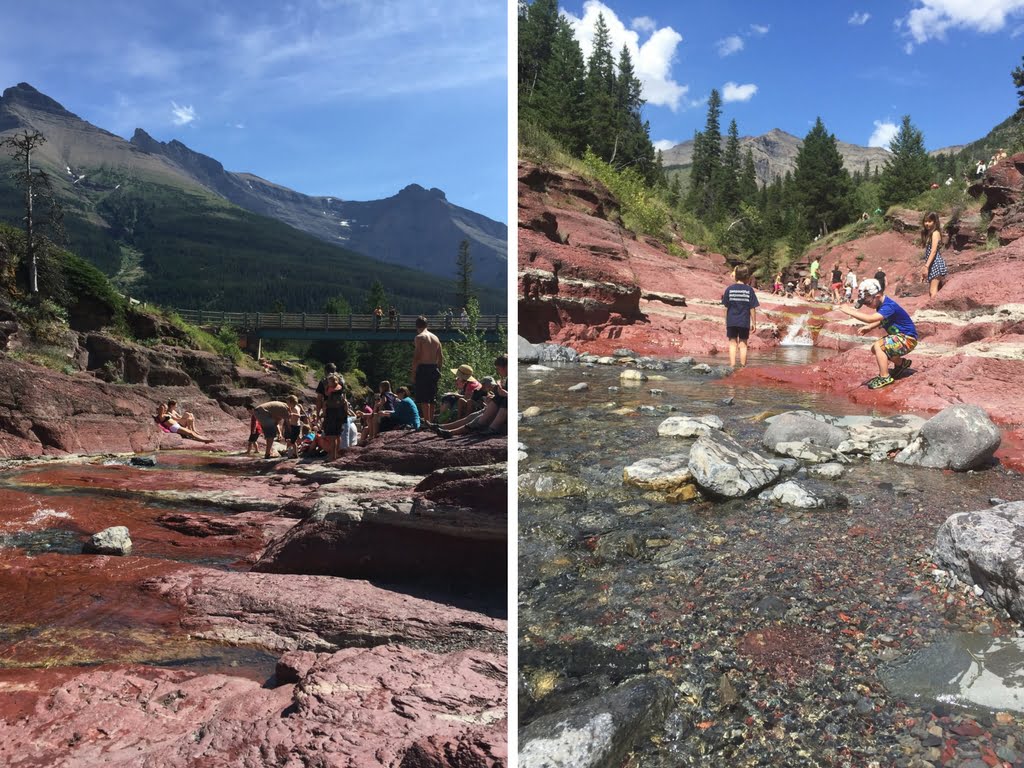 There is a .7 kilometre loop that takes you around the top of the canyon however we decided to skip the crowds and head right INTO the canyon and the glacier fed water to experience things up close! The red rock layers of bedrock are really hard to believe until you see and experience them in person. There really is nothing like walking through a canon, with towering stories of rock surrounding you.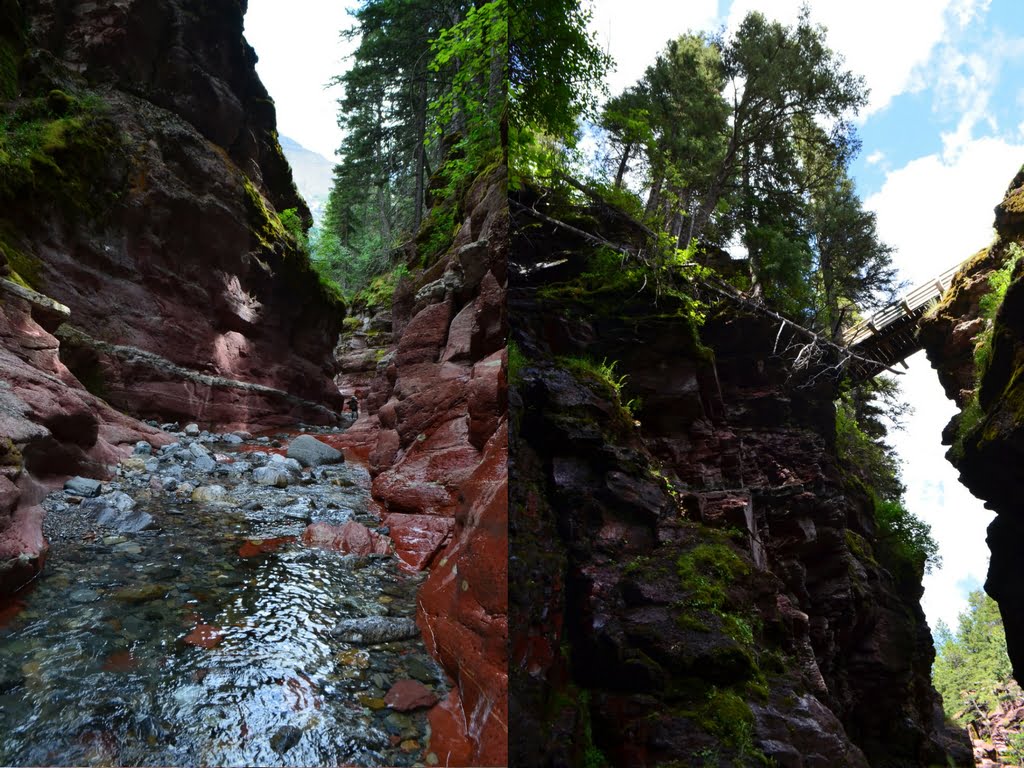 We decided to follow the stream up the canyon and the more we went up the more natural wonders we uncovered. We found natural "pools" where water was 4 feet deep and the kids could "swim"… that was if they could stay in the water long enough!!!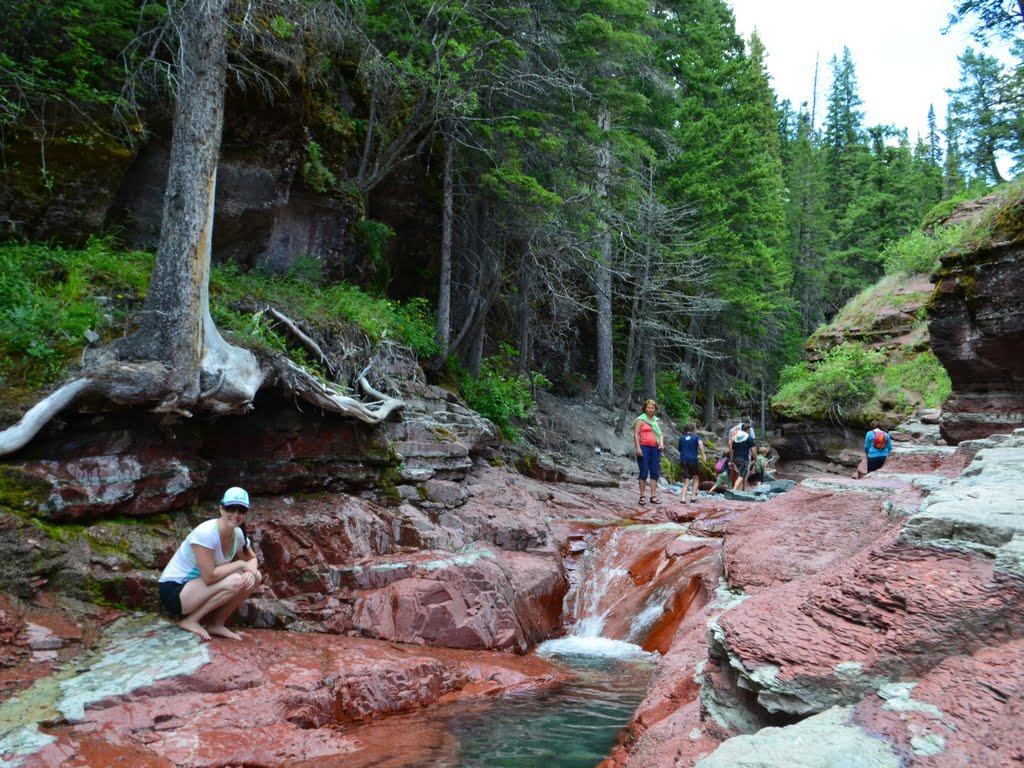 Mother Nature's Playground on display at Red Rock Canyon. A Climbing gym, spray park and pool all in one!
We also found a lot of natural slides… rocks that had been worn down by the water and kids would slide down from the rocks into a pool. One of the slides was about 6 feet long and went into a pool bigger than a hot tub! My daughter tried it and came up gasping for air… needless to say she was excited to have a warm towel greeting her when she was done!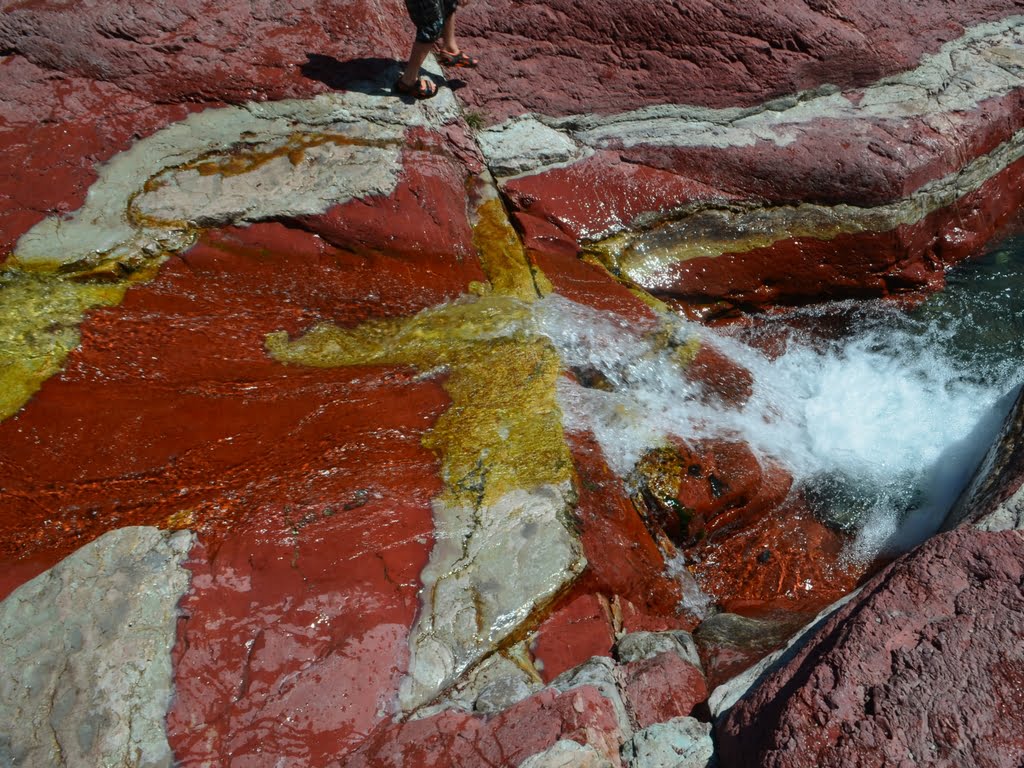 The canyon goes on and on and on. We followed it for about an hour and never did reach the end!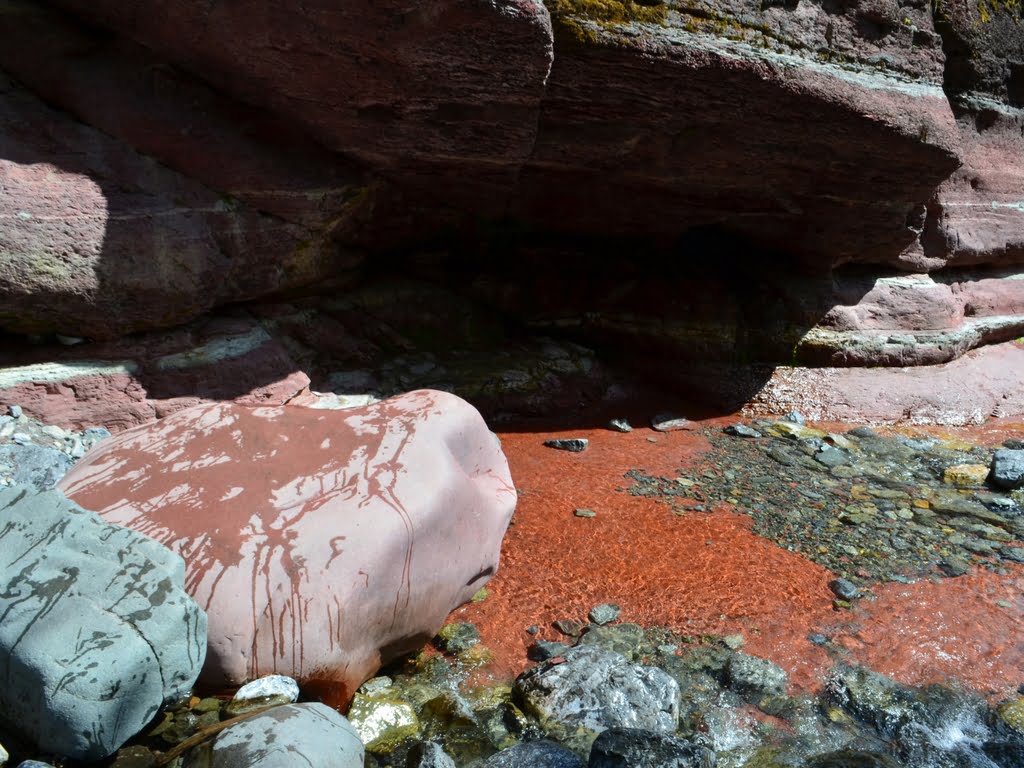 Ready to plan your own trip to Waterton Lakes National Park? Our National Parks are a Canadian treasure that I really hope everyone gets to explore! Canada's National Parks really are the new 5 star camping experience! Whether you're looking to book a site and bring your own gear, or go Glamping in Canada's National Parks, either experience will bring you an unforgettable adventure for the whole family!
So pack your bags and hit the road! The Adventure Awaits!!!