Click here to watch Jami Savage of Adventure Awaits, live on CTV News, as she suggests some beautiful Victoria Weekend Getaways on Vancouver Island, BC.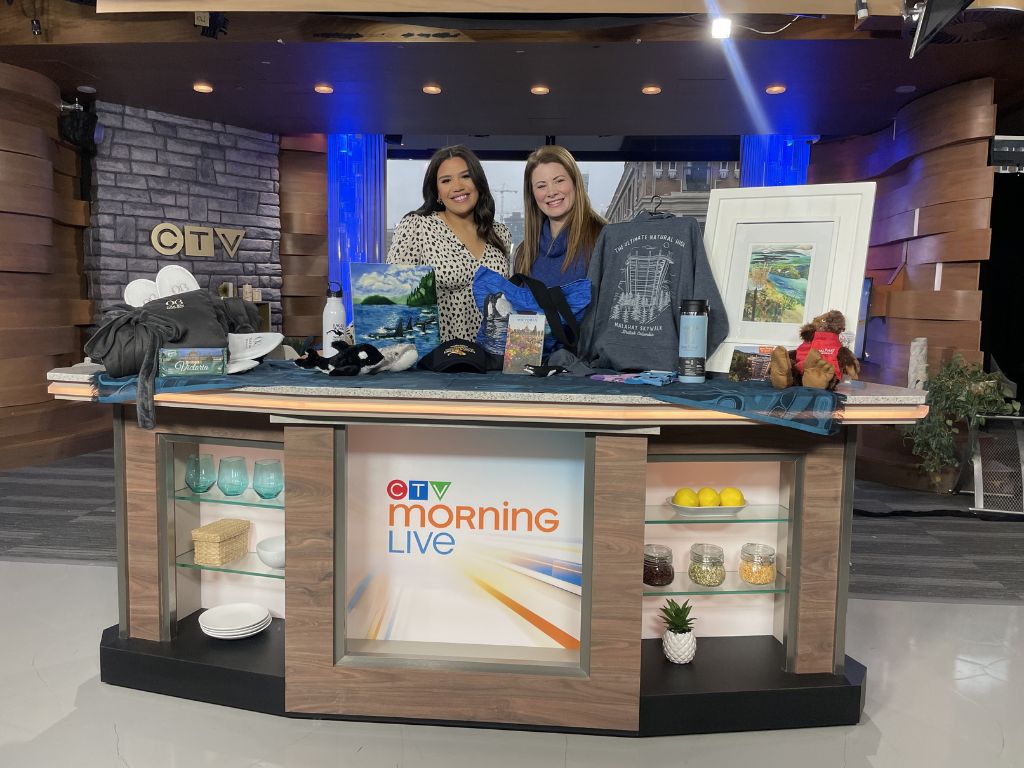 I started giggling at the squealing noise that was coming from behind my rear tire. An old friend decided to join me for a new adventure and we took to the streets of Victoria via e-bike. The sound of her escapades as she learned how to navigate the new ride was only drowned out by my own giggles, laughing at her adventures and loving my own ride as it was unfolding on our Victoria weekend getaways.
Victoria has all the ingredients you need to put together the perfect recipe for 72 hours filled with adventure. The seaside capital of British Columbia, this city is filled with local eco-tours to fill your day, mixed with the most restaurants per capita for you to dine on at night. Add in some of their arts and culture, history, or indigenous experiences and you'll be faced with the biggest challenge of all… how to cram it all into a weekend!
Ultimate Guide To A 72 Hour Victoria Weekend Getaways
Where to Stay In Victoria
Oak Bay Beach Hotel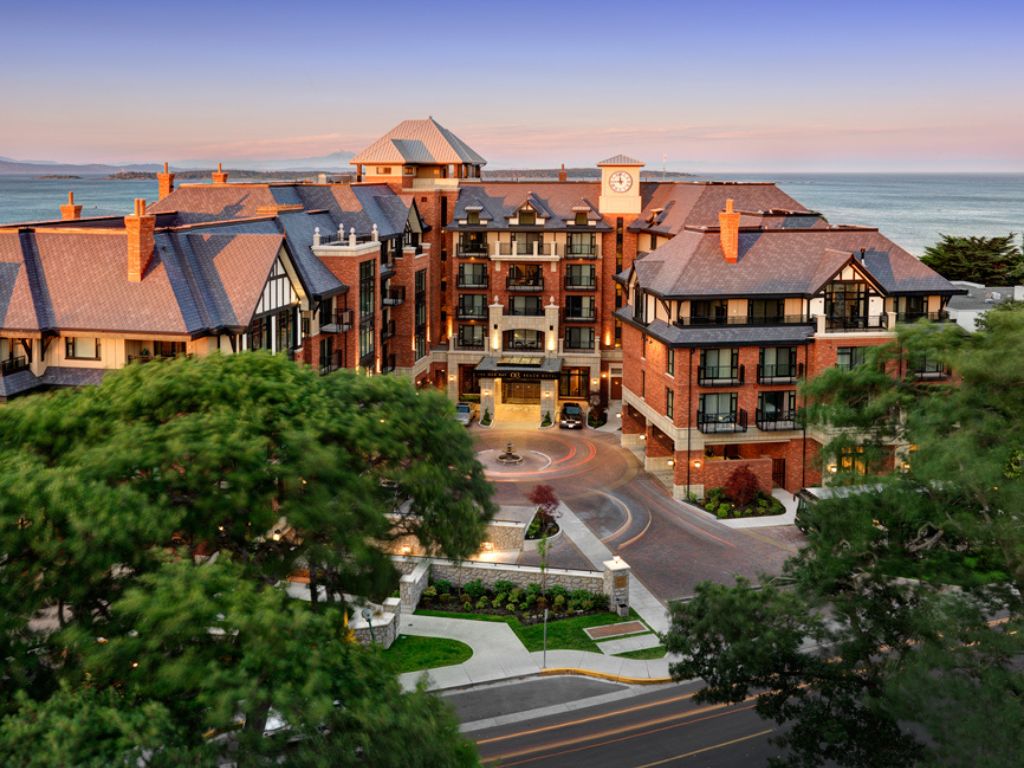 Our adventures started off at the world-class Oak Bay Beach Hotel. This 100-room oceanside resort is nestled into the beaches of Oak Bay, the balconies overlooking manicured lawns, seaside mineral pools, and a 180-degree view of the Salish sea. Architecturally inspired by the Victorian era that you'd expect to see in the city. With all the modern luxuries of a 2023 building, the Oak Bay Beach Hotel allows you to indulge in rest and relaxation and then head out on adventures that will fuel your soul.
Oak Bay Beach Mineral Pools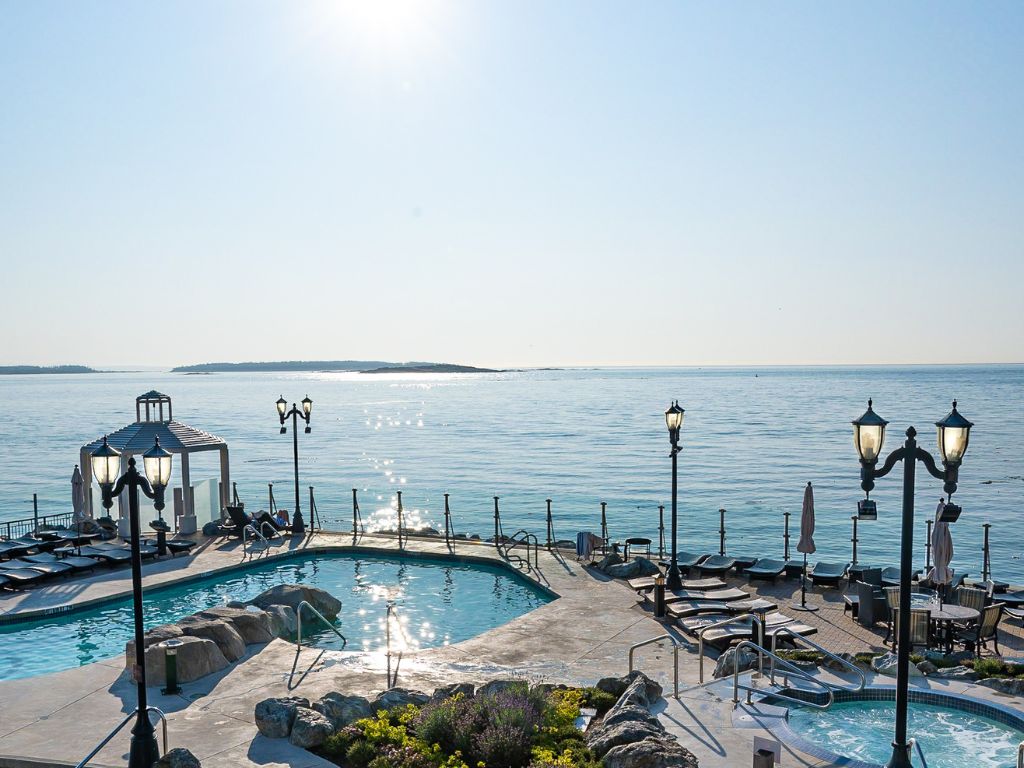 After you check in, wrap yourself in the luxurious terry cloth robes and slippers and make your way to the resort's mineral pools. A host will welcome you into the seaside pool area, greet you with a towel, refreshments, and welcome you to unwind. Settle into the place and take your time to choose your deck lounge chair and your view. When you're ready, head to either the pool or one of the two mineral hot tubs. This experience is designed to help you relax and rejuvenate, so move slowly and with intention, speak softly, and give yourself ample time to take in all of the benefits of the relaxing atmosphere.
Boathouse Spa at Oak Bay Beach Hotel
Inspired by the Salish Sea and in line with the resort's commitment to helping you disconnect from the untamed world and reconnect with your best self, a trip to the Oak Bay Beach Hotel should include an appointment at the Boathouse Spa. BC's only oceanfront spa, you're invited to choose a treatment that's right for you, from massages to reflexology, to facials and skincare treatments. Click here for their full list of services.
Luxury Dining At Oak Bay Beach Hotel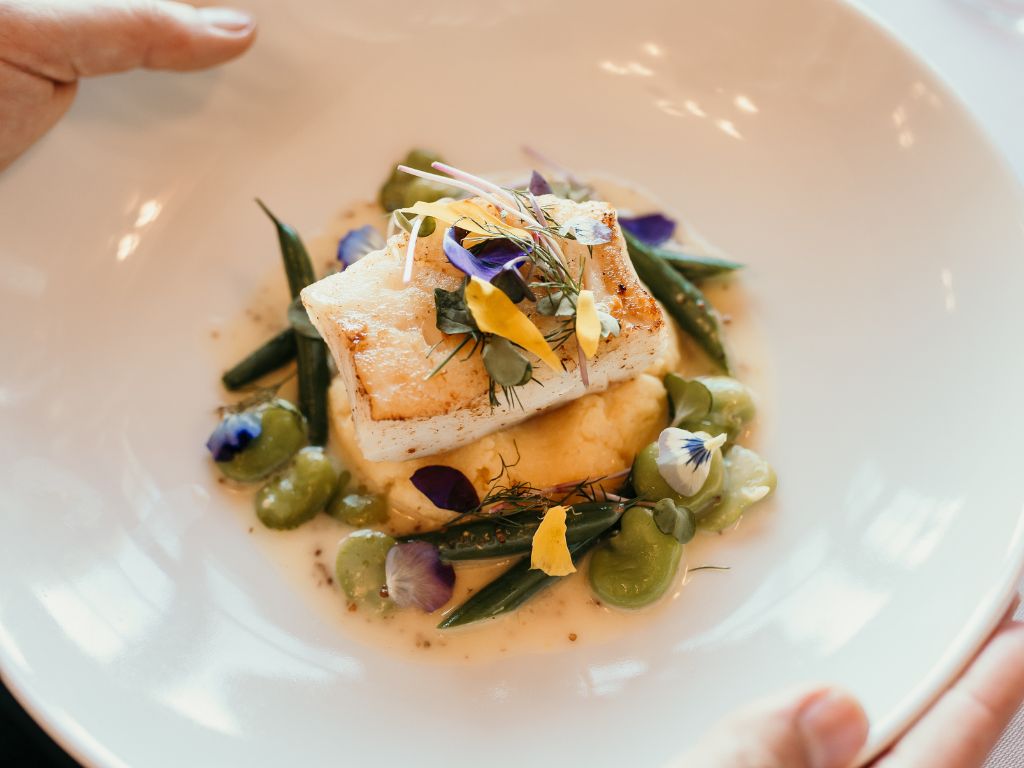 Healthy bodies start from the inside out and the Oak Bay Beach Hotel offers culinary-focused offerings that fill the tummy and fuel the soul. I personally started off my morning in the mineral pools. Then I ordered avocado toast which included Arbequina olive oil, tomatoes and roasted red peppers, onion, pumpkin seeds, and radish all over the gluten-free toast. This in-room service upon my return was by far the most delightful and delicious way to start my day.
The hotel also offers two other on-site restaurants including the Snug Pub, Victoria's first neighbourhood pub which opened in 1954 and is now an institution that welcomes both locals and guests. FARO (which means beacon or lighthouse) is an onsite restaurant offering handcrafted pizza and a tasting room. For the most intimate and luxurious dining experience visit The Dining Room, showcasing the best of the Pacific Northwest, stunning views, and fresh local ingredients.
Adventure Awaits on Victoria Weekend Getaways
Located only an 11-minute drive from Victoria's waterfront, a stay at the Oak Bay Beach Hotel is filled with adventures on-site and a lot of accessible adventures right outside your doorstep. From sunrise yoga classes, and wellness weekend retreats, as well as offsite activities that can be arranged such as golf, cycling, culinary tours, hiking, kayaking, stand-up paddle boarding, and more… adventure really does await at Oak Bay Beach Hotel on Victoria weekend getaways. Here are two of our favourite "must-see" adventures!
Best Adventures in Victoria
Eagle Wing Tours – Whale & Wildlife Watching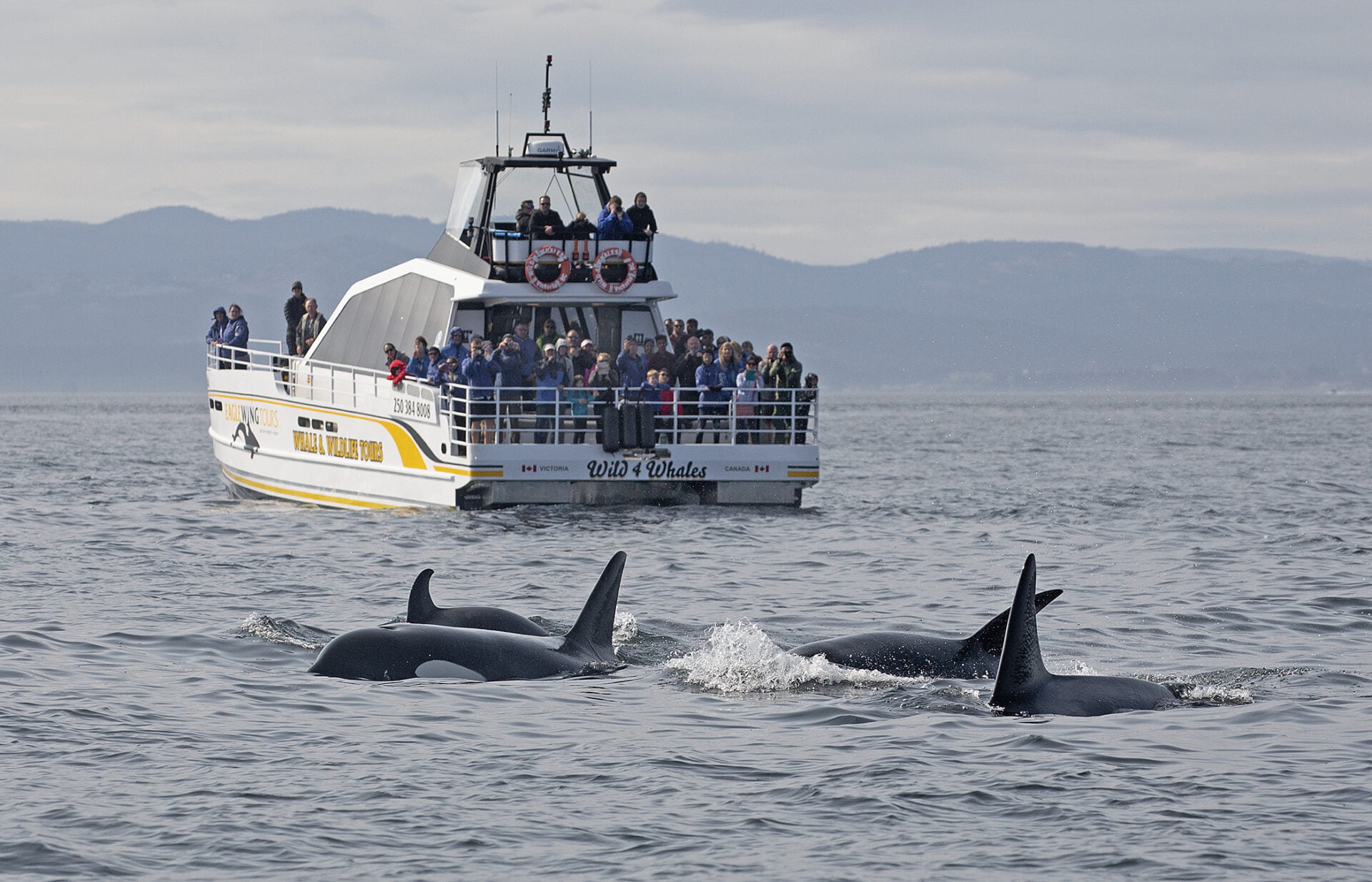 One of the most spiritual and sacred experiences I have ever had was on the water, seeing a pod of killer whales in their natural habitat. I've been fortunate enough to experience this many times in my life and it always brings me to tears to see such a magnificent animal, living right here on our Westcoast.
Eagle Wing Tours is a locally owned and operated company that has been sharing its passion for the Salish Sea with guests for 23 years. They are leaders in the industry prioritizing conservation and sustainability at every turn all while creating life-changing guest experiences through educational tours. Some of the Captains have been on the water for all 23 years, taking you on an intimate journey and sharing some of the best places to see Victoria's marine life.
Way Beyond Whales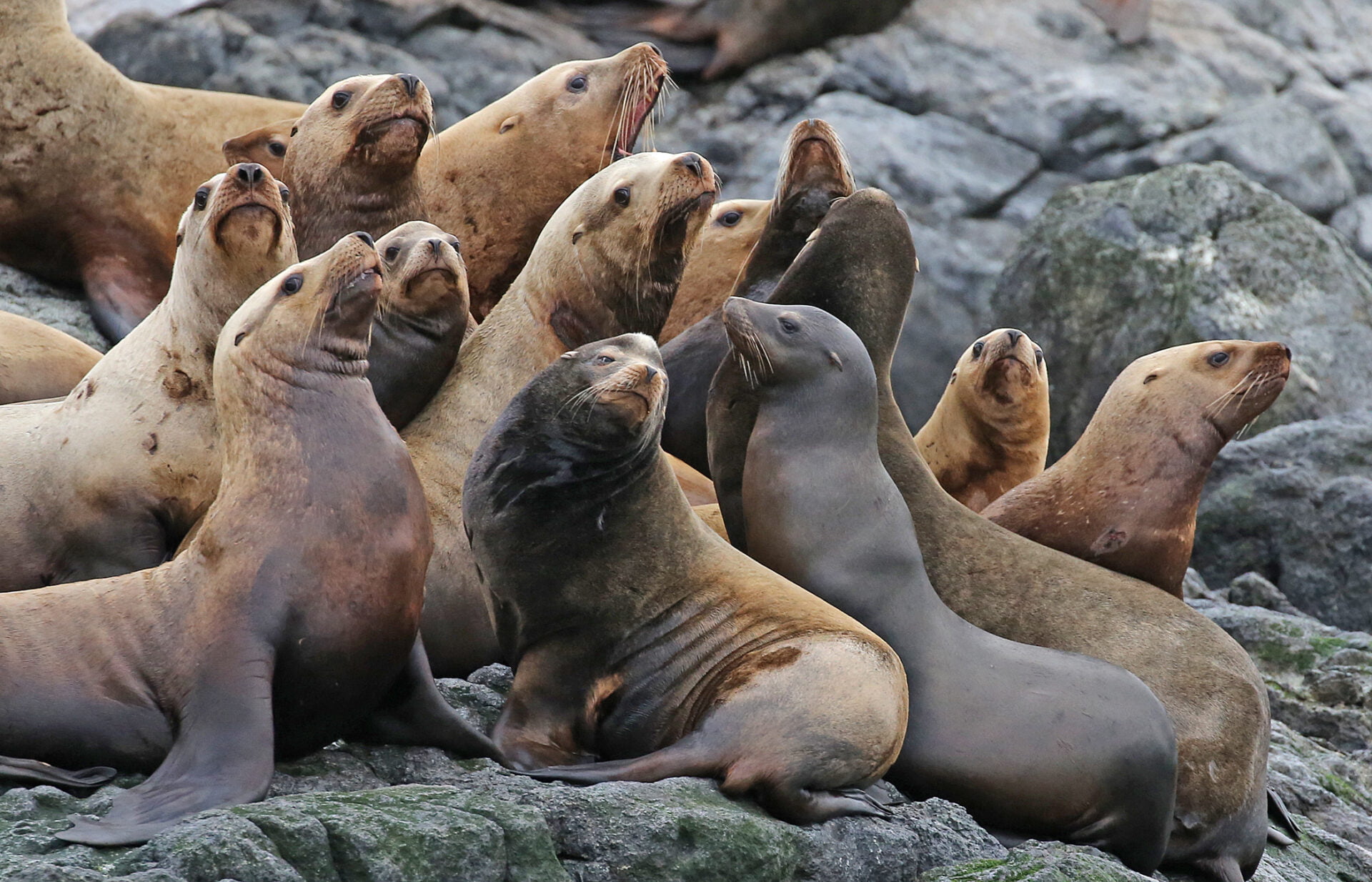 Many guests book a whale-watching tour to see the whales, but what they get is so much more. A tour with Eagle Wing invites you to experience all of the incredible creatures that call the Pacific Northwest home including otters, seals, sea lions, eagles, grey whales, dolphins, and more.
Educational Tours
The staff at Eagle Wing are well-educated and passionate leaders who love sharing their knowledge with guests. While on board you may even get to take part in some of the community-based research projects that the team participates in as part of their work and it makes for a unique experience for guests. Their educational approach also includes their lofty goal of bringing 10,000 kids out onto the water by 2030, turning their tours into floating classrooms for local children.
Leaders in Sustainability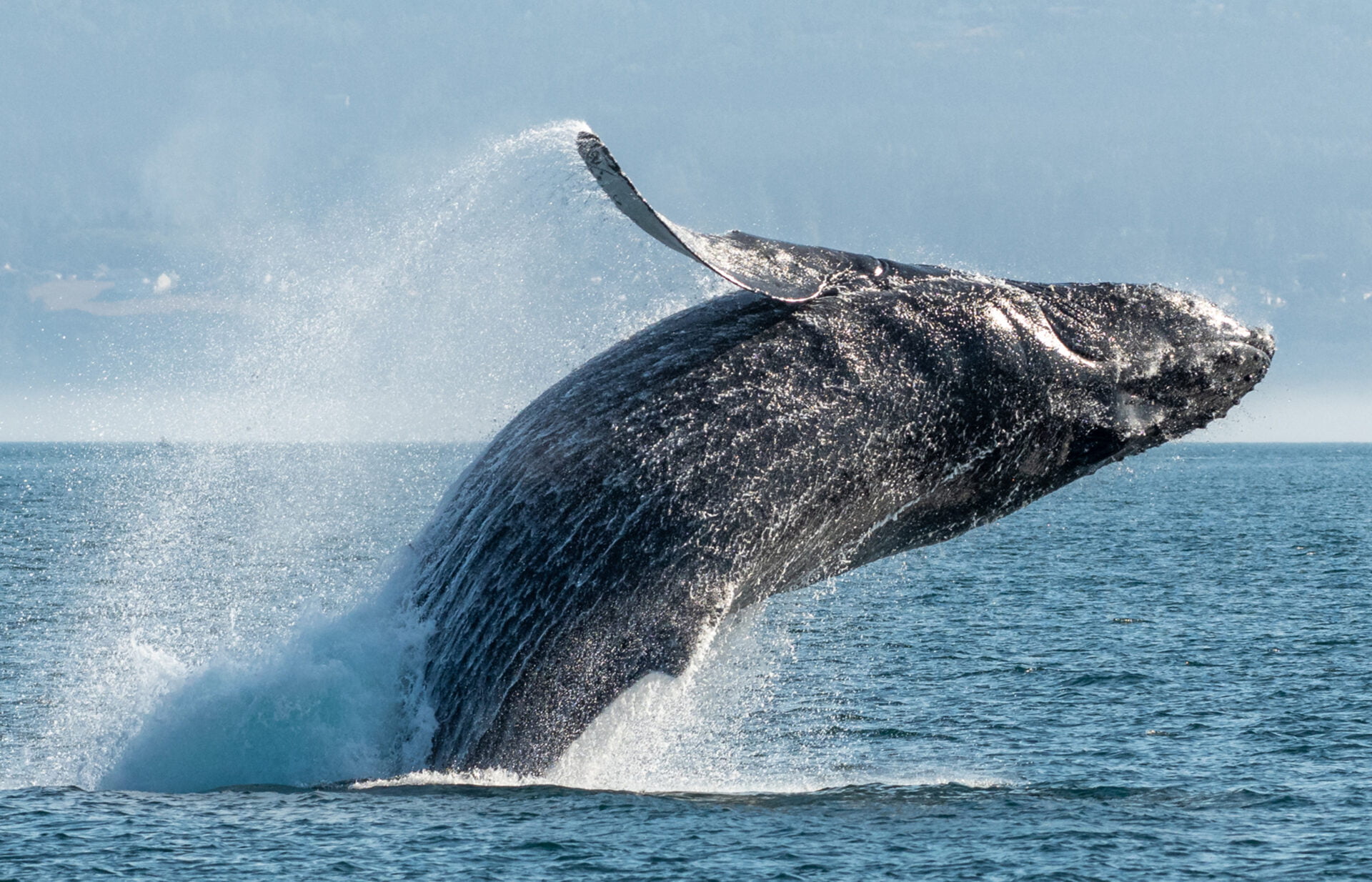 Sustainability is in the DNA of Eagle Wing Tours. They think green and back it with tangible actions. They strive to eliminate their environmental impact and act as advocates for marine conservation. Eagle Wing Tours is Canada's first 100% carbon-neutral whale-watching company and the first to support the 1% For The Planet initiative (every year they donate a minimum of 1% of their annual sales to environmental programs). They have won countless accolades and awards for their work, including the "Top Sustainable Business In Canada Award" by the Tourism Industry Association of Canada.
Malahat SkyWalk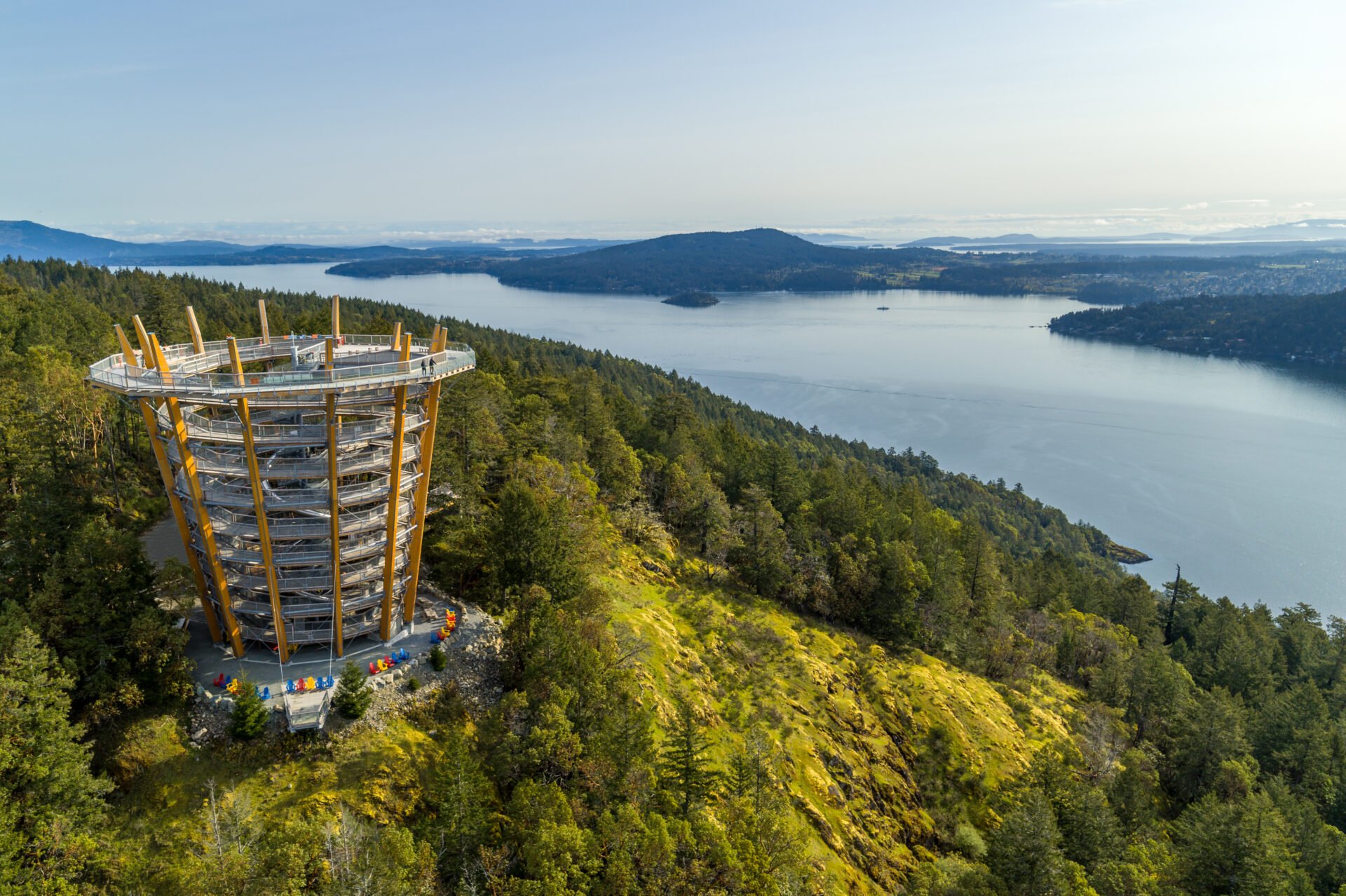 "Wheeeeee!" I couldn't contain my ear-to-ear smile as I went down the 20-meter-high spiral slide… a four-second ride that reminded us that we're never too old to have fun!
Just a short 35-minute drive north of Victoria, The Malahat SkyWalk is one of Vancouver Islands' newest experiences. Located 2350 meters above sea level, guests are invited to walk amongst the old-growth forest and head out onto a skywalk to take them to the 360-degree panoramic views. And when you're done… walk down or embrace your inner child and slide down the centre of the spiral, squealing optional!
TreeWalk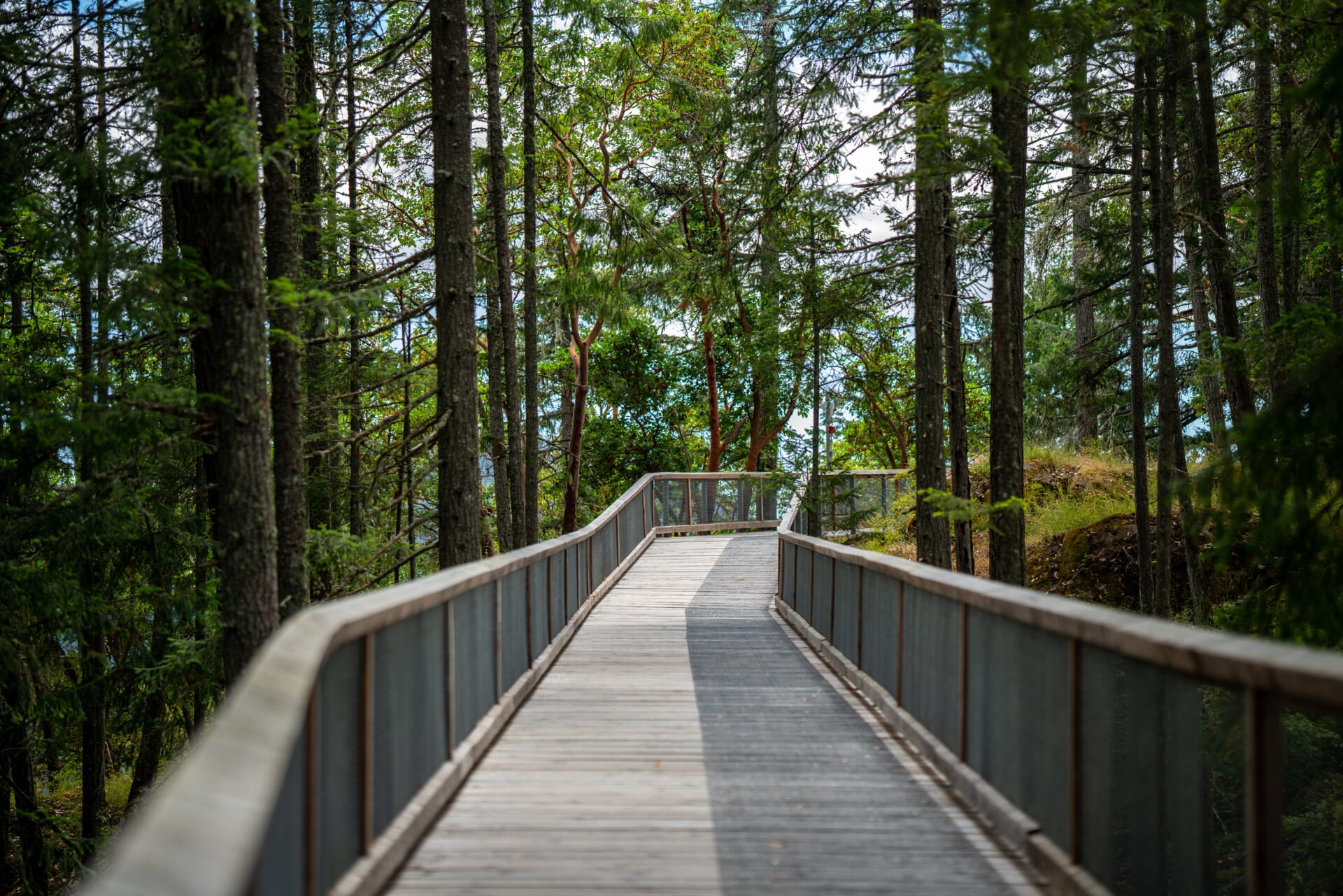 Once you've got your ticket, your adventure will start off with an elevated 600-meter-long TreeWalk inviting you to walk in the treetop canopy. You'll meander your way through a mature Arbutus and Douglas Fir forest, seeing a birds-eye view of the forest below.
Artist At Work
Keep an eye open when you're walking through the forest as Artist Tanya Bub has some magical creations that may be looking back at you. Formed from driftwood, Tanya has created beautiful masterpieces showcasing sculptures of animals and birds that are indigenous to the land.
Spiral Tower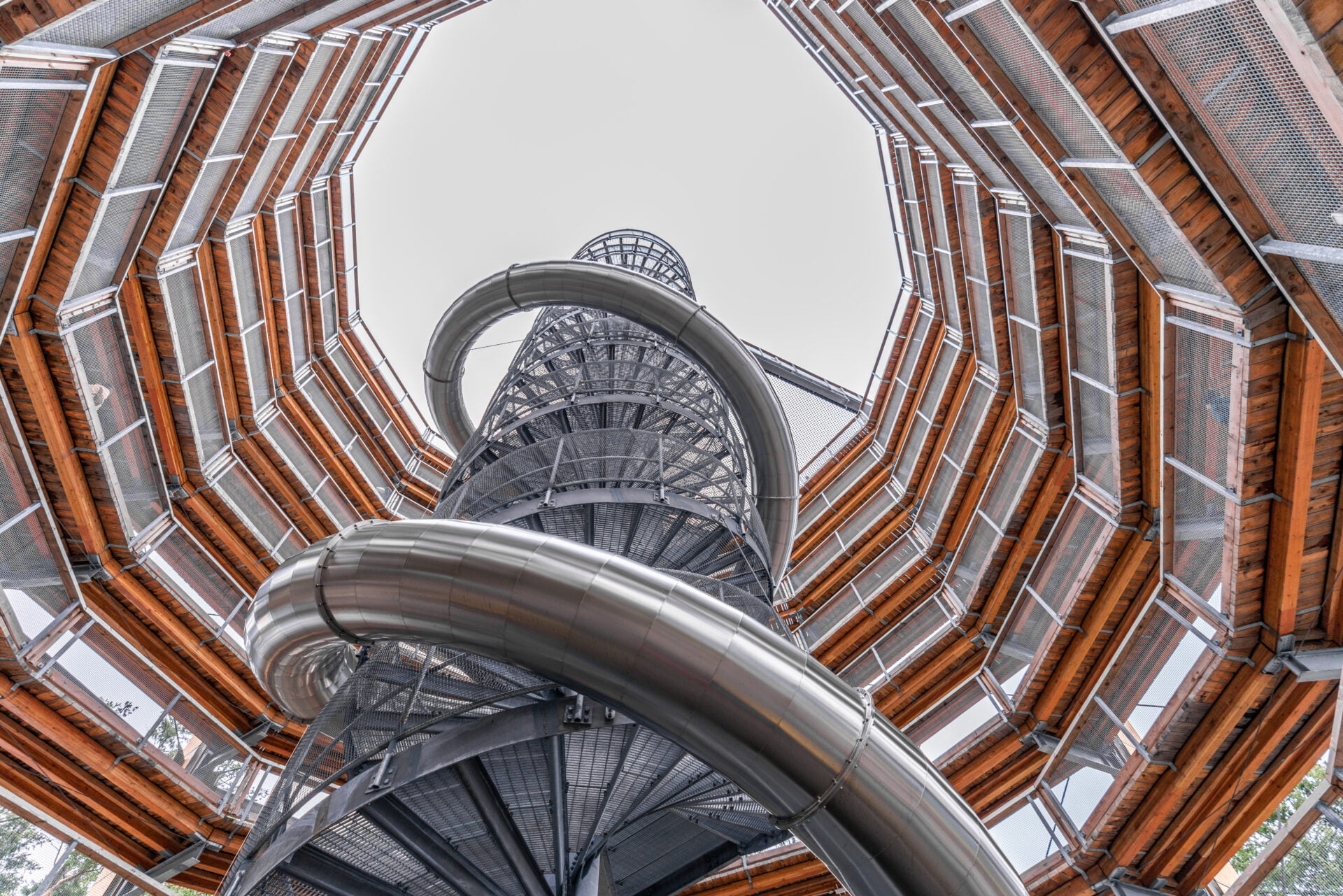 After your 600-meter TreeWalk, your eyes will start to look up, way up to the top of the 32-meter tall Spiral Tower. The accessible design invites you to walk around, seeing all views from all angles as you wind your way up to the top.
Best Panoramic Views On Vancouver Island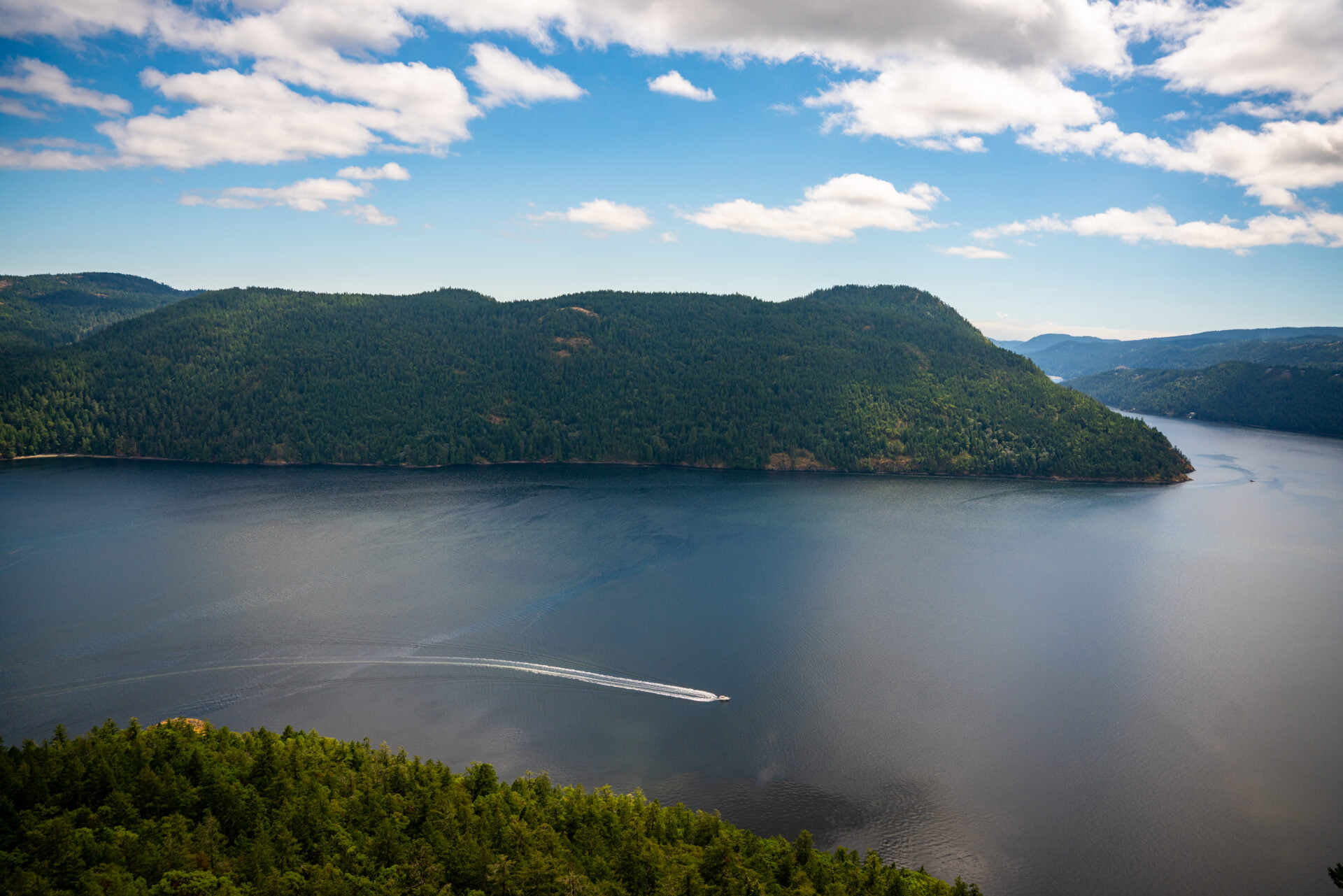 Up there you'll be 250 meters above sea level and enjoy views of Finlayson Arm, Saanich Inlet, Saanich Peninsula, Gulf Islands, San Juan Islands, Mount Baker, and the Coast Mountain range. If you're feeling brave head out on the Adventure Net, which offers you a view straight down (note: not for the faint of heart!).
A trip to Victoria should have you embracing "Island Time" moving a little slower, with intention, and allowing you to enjoy all the moments that make up your special long weekend. So from mornings in the mineral bath, to an afternoon out with marine life, to sunrises with panoramic views, Victoria is the perfect place for the ultimate weekend adventure!
Victoria Weekend Getaways FAQs
Is it easy to get around Victoria without a car?
Yes! There are many ways to make your way around Victoria without a car. The BC Transit bus system is very user-friendly, has routes to take you to all the great tourist spots and is affordable (a day pass is $5.00, and kids 12 and under are free). Another great option is to rent an e-bike and navigate your way around the city that way.
What is the best month to go to Victoria?
Fall is a great option, as you can admire the beauty of the changing leaves in any of the numerous parks. Winter is also the ideal time to take advantage of tourist discounts around the city. Spring might be considered one of the best times, as it brings in warmer temperatures and blooming flowers for travellers to admire. And what could be better than soaking up all those summer vibes along with Victoria's temperate climate? For a truly memorable trip, why not visit Victoria in all four seasons?
Is Victoria BC worth visiting?
Victoria, BC is a destination for thrill seekers and nature enthusiasts alike! It offers an amazing combination of sublime cityscapes, stunning natural beauty, plus an abundance of activities that beckon you to explore its depths. Whether you're looking for a weekend away or you plan to make it your home base while exploring the province, Victoria could offer the ideal spot.
Is one day enough for Victoria BC?
This thriving capital city of British Columbia is filled with unique beauty, from its outdoor activities and hearty seafood scene to its amazing array of history. But given its immense size, is one day really enough to embrace all that this beautiful city has to offer? We'd say no! While you can certainly check out some of the city's best attractions in one day the majority of Victoria's wonders call for more than 24 hours. Did someone say Victoria weekend getaways?
---
Check out These Articles on Vancouver Island!