"This is the only part of the walk that we ask you not to take photos". And with that, our guide placed a gift of tobacco down on the trailhead. A quiet ceremonial moment to thank the land for what it has given us and for letting us visit and explore it today, and with that, we headed out on our Banff plant medicine walk.
Indigenous Inspiration Through Storytelling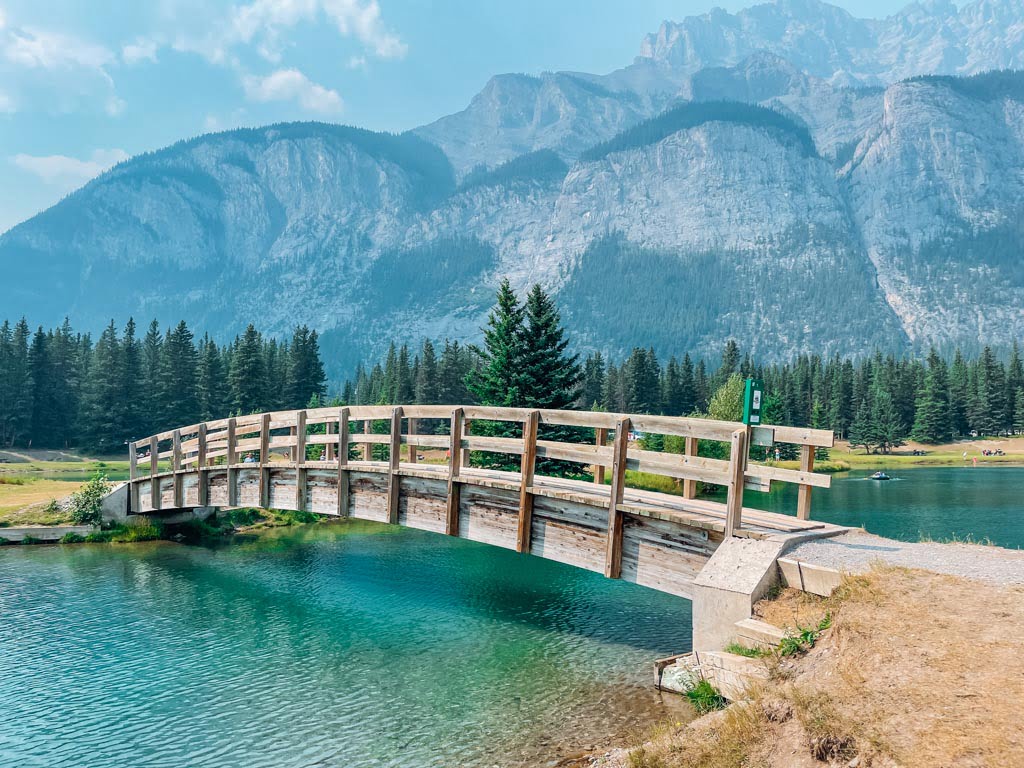 With that, we were off on our walk with Mahikan Trails Indigenous guide Jordan, who shared with us that he was Cree. As we meandered over the bridge to the other side of the Cascade Ponds, Jordan shared with us his history of growing up Cree and how his mother was known as the local healer who used local flora and fauna of the Boreal Forest to raise him and help their community that has been passed down generation to generation. He was honoured to share these lessons with us today (along with a few funny stories) on our Banff plant medicine walk.
Plants and Pranks on Our Plant Medicine Walk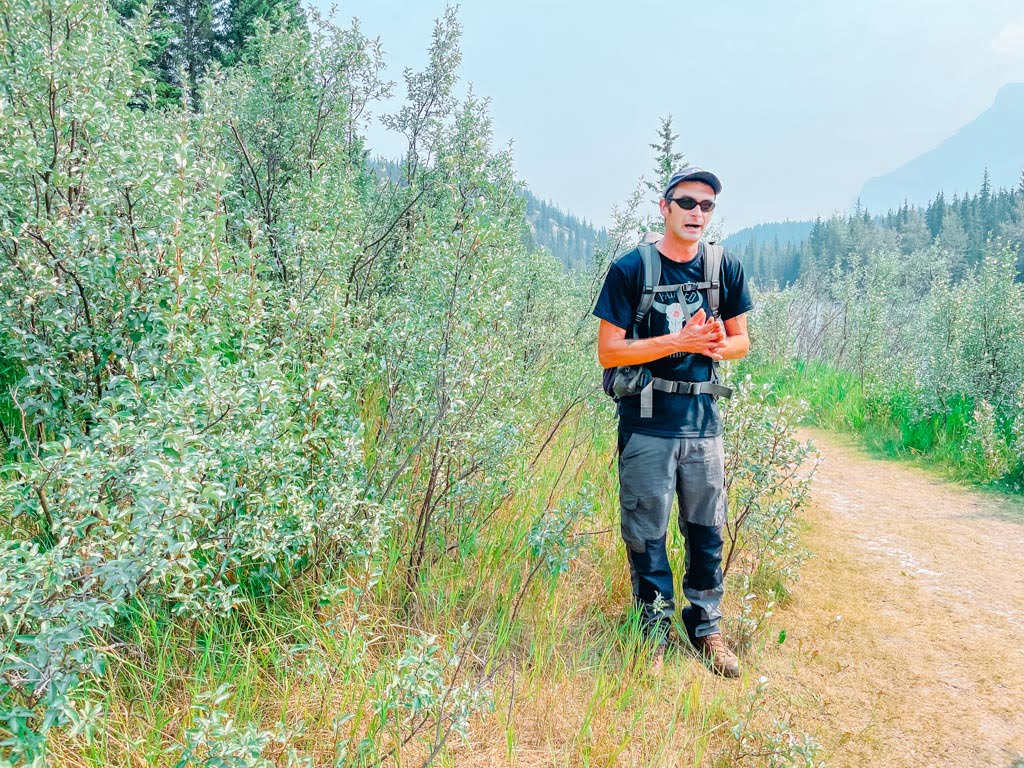 We were on tour with another family with children ages 10 – 12 years old. While my kids were genuinely excited about the tour, I was thrilled to see how our guide ensured that it was educational and entertaining for the kids as much as the parents. While I won't share the specifics of the tour (you have to be there to experience it on its own), he not only shared the medicinal stories and history of the plants found in the Boreal Forest, but he also taught my kids some good practical jokes you could play with these Wolf Willow plants if you were around a campfire with friends!
Mom approved: Kids educated and entertained for the win!
Does a Bear Poop In The Woods?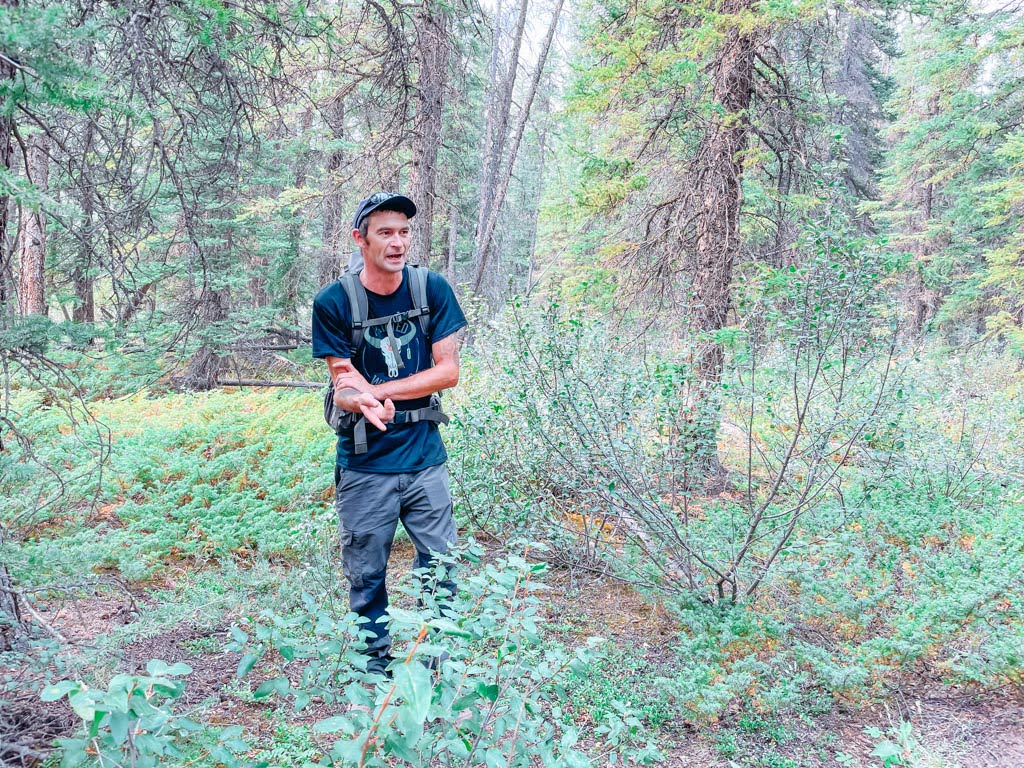 On another plant stop, we learned about the Buffalo Berry. We learned about the practical uses it can have (such as the creation of gin), how there are male and female bushes, and about how it's a favourite with the locals… the local bears! This bush is a staple in a bear's diet where the average Banff Black Bear eats 250,000 of these berries a day!
How do they know how many berries bears eat in a day? The unlucky staff members who are responsible for tracking the bear skat and sending it off for testing! It was another great stop where the kids learned a lot about a local plant, the medical benefits, and some interesting facts about other members of the community who enjoy indulging in these delicious Buffalo Berries.
The Power Of Cultural Connections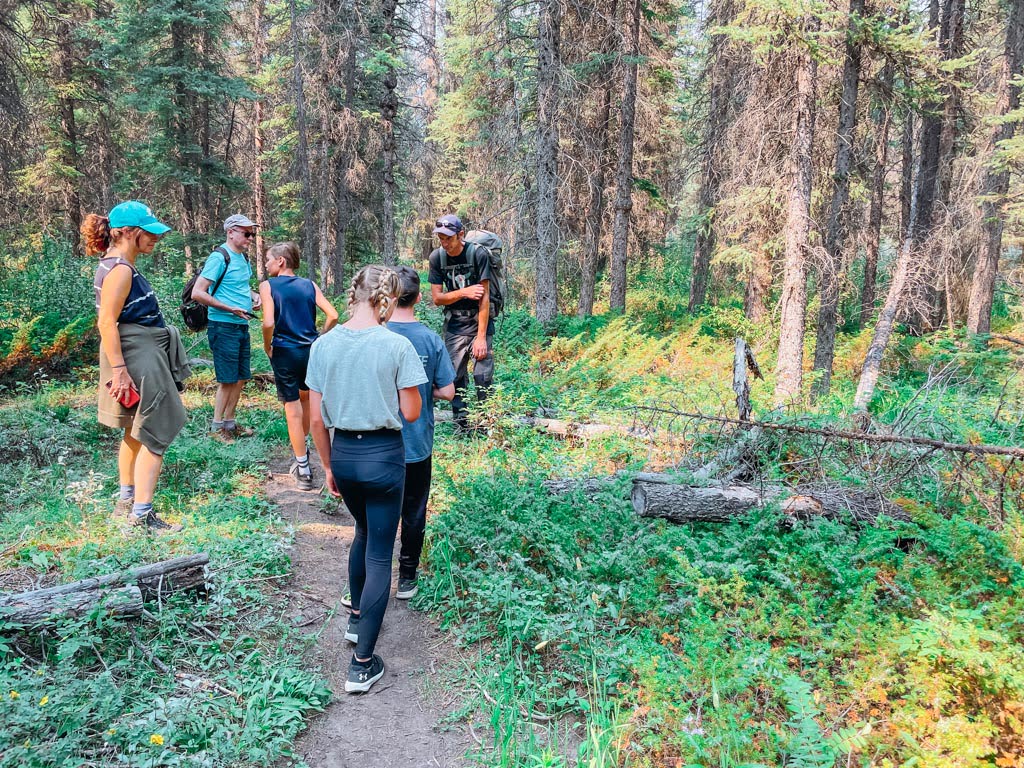 We were fortunate to meet another family on our tour who had travelled from Quebec to visit Banff. While our traverse wasn't from nearly as far, it was evident that this tour had brought us together, to learn more about the history and culture of the region. Collectively it was interesting to sit back and see how three different Canadian Cultures (French Canadian, English Canadian, and Cree) had come together to honour, respect, and learn together. "Transformational Travel is intentionally travelling to stretch and grow into new ways of being and engaging with the world" and it was important to acknowledge that these experiences exist right here in our Canadian backyard.
Sweet Treats and Eats On Mahikan Plant Medicine Walk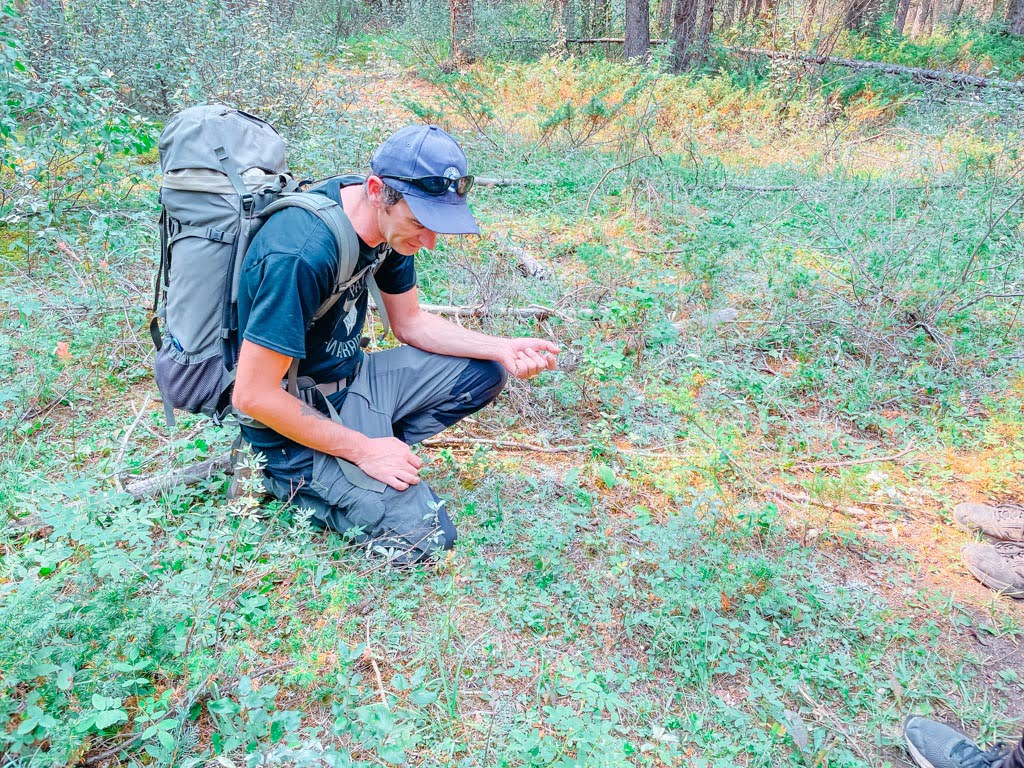 Wild strawberries anyone? From something as simple as a wild strawberry to something as complex as a fire retardant medicinal tree to bushes that could be transformed into tools, the tour provided a wide array of insight into a forest that was filled with a purpose beyond what the eye could see. If we didn't have a guide we easily could have walked by these berries and so many other things, and the ability to not only learn the practical medicinal uses but also the fun stories behind each plant made for an engaging and interactive experience.
What to Pack on your Banff Plant Medicine Walk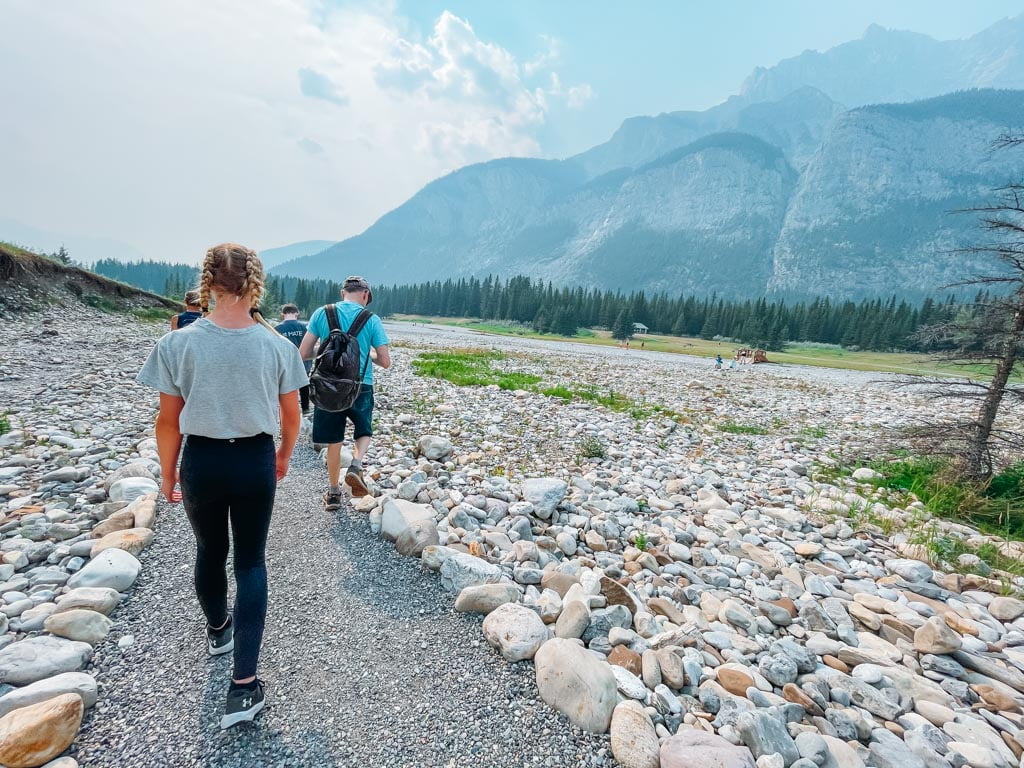 Being prepared for an experience always helps make for the best tour possible. Here are some "Mom tips" to ensure you bring what you need on your Banff Plant Medicine Walk:
H20

– Hydrated kids are happy kids so make sure to bring a water bottle for each person. Even though you're in the forest it can get deceptively warm, quickly.

Sunscreen

– While most of the tour is in the forest we did get to explore the riverbed where the warm sun quickly greeted us.

Bug Spray

– The forest is home to many, many mosquitos during peak season. Bring bug spray and have it handy to reapply when needed.

Camera

– There's a ton of beautiful flora and mountainscapes to be captured. Take nothing but photos though!

Notepad or phone

– I was grateful to have my phone handy to take notes as there was so much to learn.
To learn more about the Banff Plant Medicine Walk visit their website.
---
Heading to Alberta? Check Out These Banff Adventures!
Sponsorship Disclosure: While this experience was hosted on behalf of Banff & Lake Louise Tourism and Mahikan Trails, the opinions, thoughts, recommendations, and media is all my own. I only recommend companies that I would trust my family and friends with and that I would invest resources into myself.