Rice Lake Hike in North Vancouver is the perfect family hike. Found about ten minutes north of the Lynn Valley Exit in North Vancouver, this hike is easily accessible and worth the drive!
This trail is perfect for families as it is a three-kilometre loop around the lake. Young families will love that the main trail is hard backed gravel and perfect for strollers. It's nice wide pathways make it easy for everyone to navigate and provides lots of room on the trails.
A real outdoor classroom
What we loved best about this hike though was the fact that this is where one of North Vancouver's Forest School's takes place. The students were not in attendance that day so we got to play in their "classroom". The boys loved exploring by climbing over logs, balancing, crawling under and finding forts, building bridges over the water, and running among the trees. This of course meant that our intended hike, wasn't so much a hike but rather a slow stroll, as the kids ran from one side of the forest to the other!
Explore the Flumes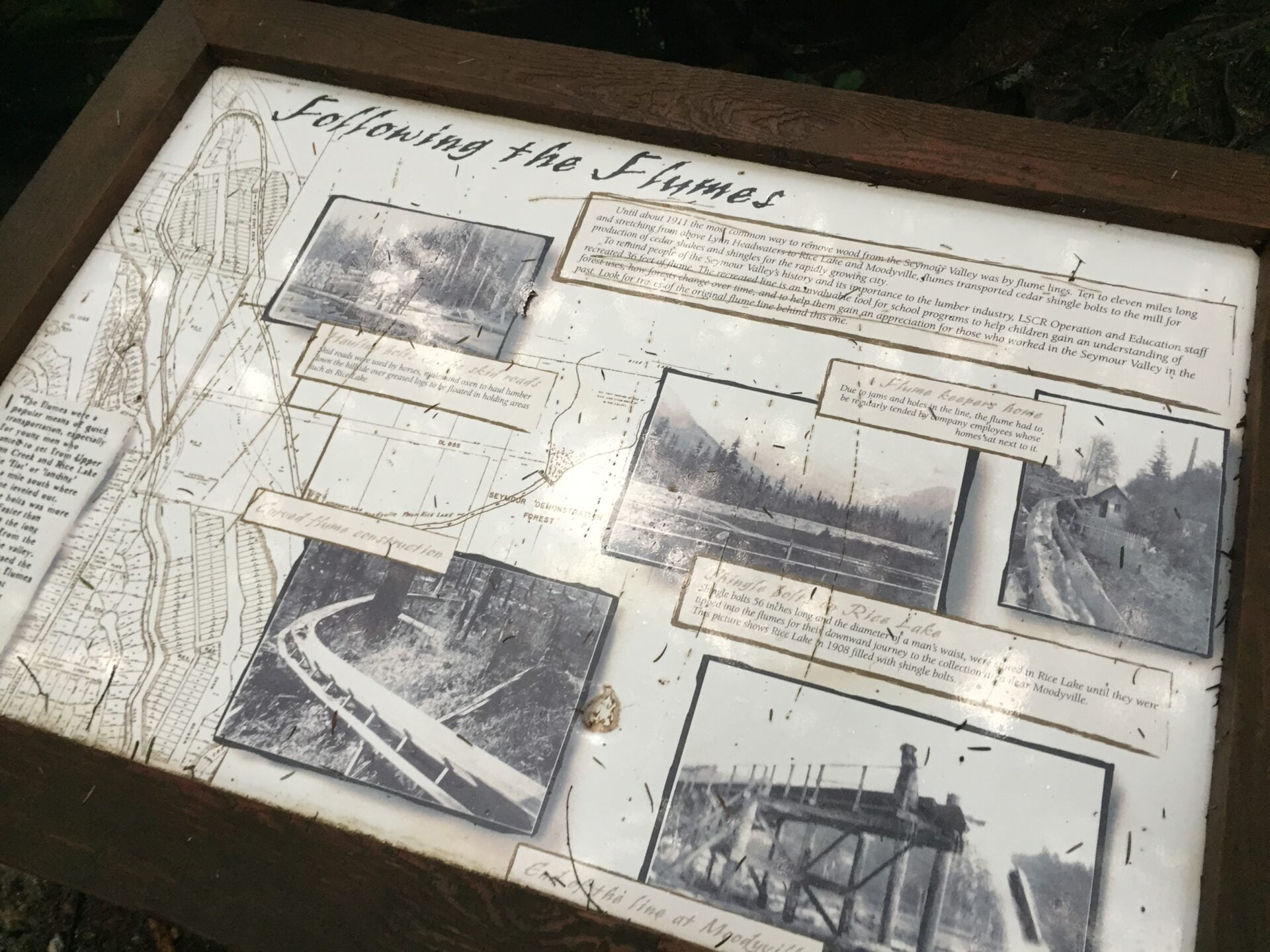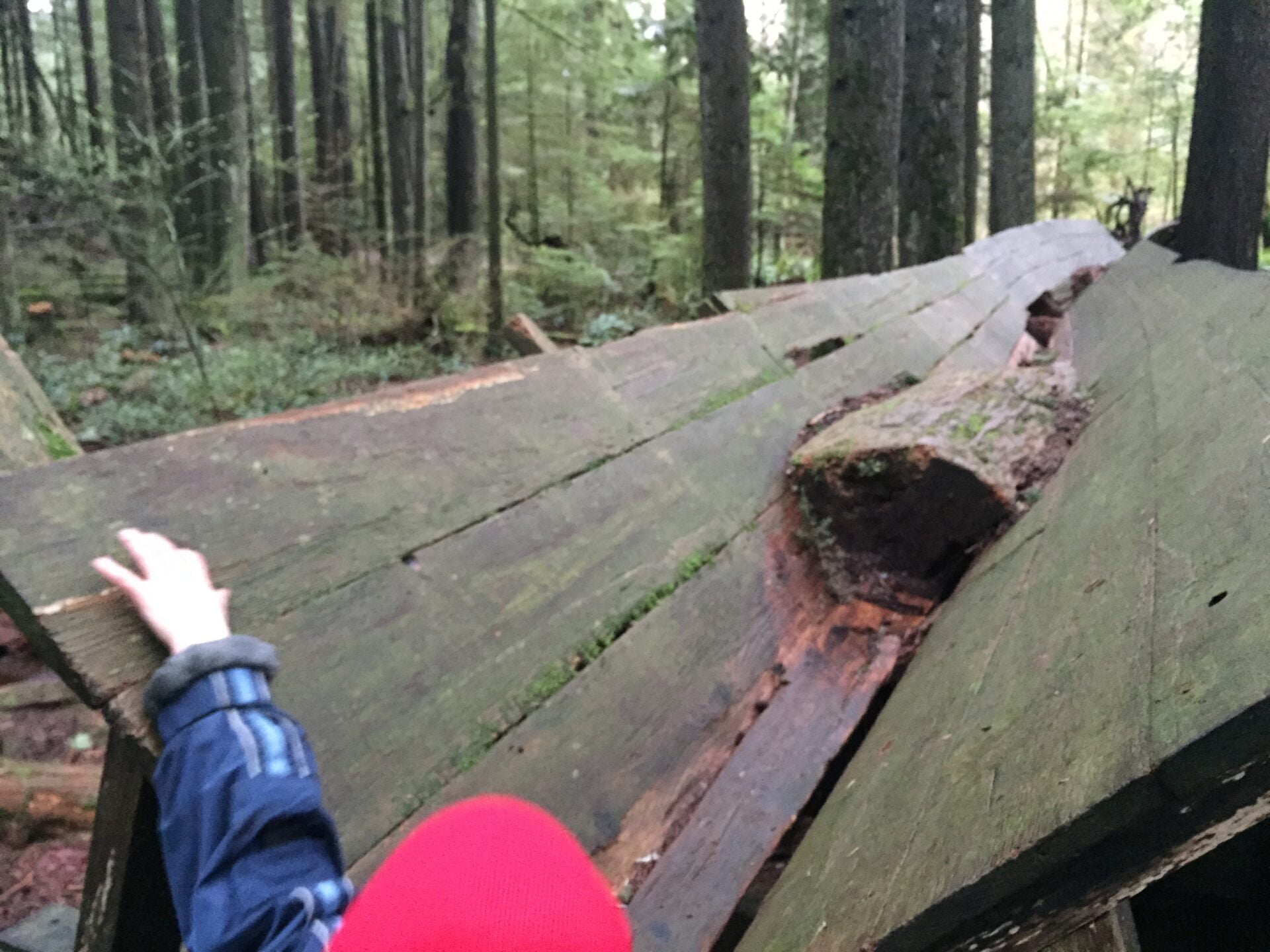 These flumes were reconstructed to help demonstrate how flumes were used in the past to transport logs down the hill. The kids loved crawling along them and we loved sharing the educational opportunity!
When to go off the trail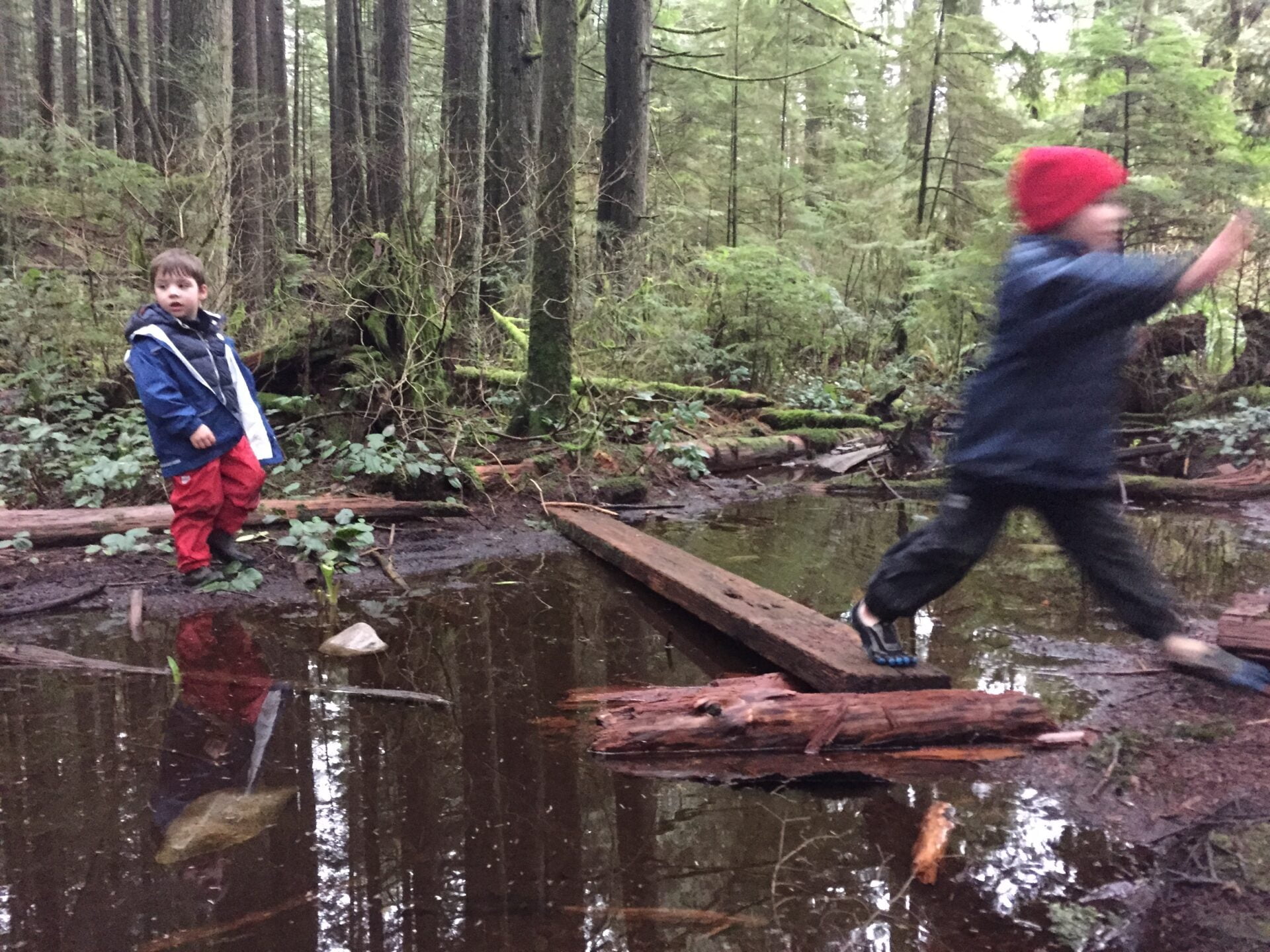 Typically, it's best practice to stay on the trail when hiking. This helps reduce our impact on the environment and protect the species we are enjoying. However, when an outdoor classroom is created it is done so with the local parks department, and elements are put in place to protect the area. So if you get a chance to explore an area like this, definitely let the kids loose to play!
Where to stop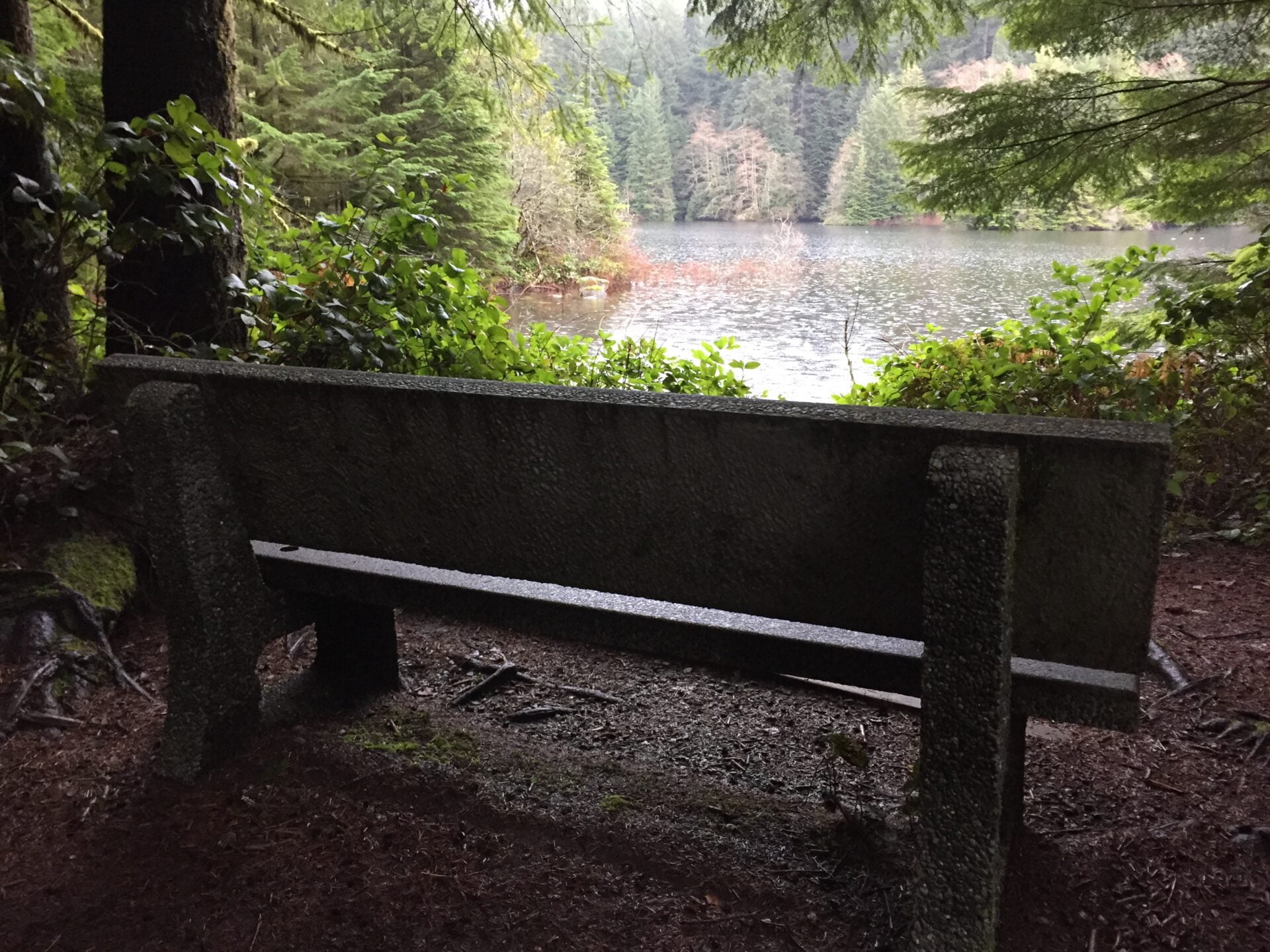 Rice Lake Hike has lots of great places to stop and have a rest or a snack. Enjoy a lakeside picnic, pull up a view on a bench, or hang out on the dock and watch the birds!
When to go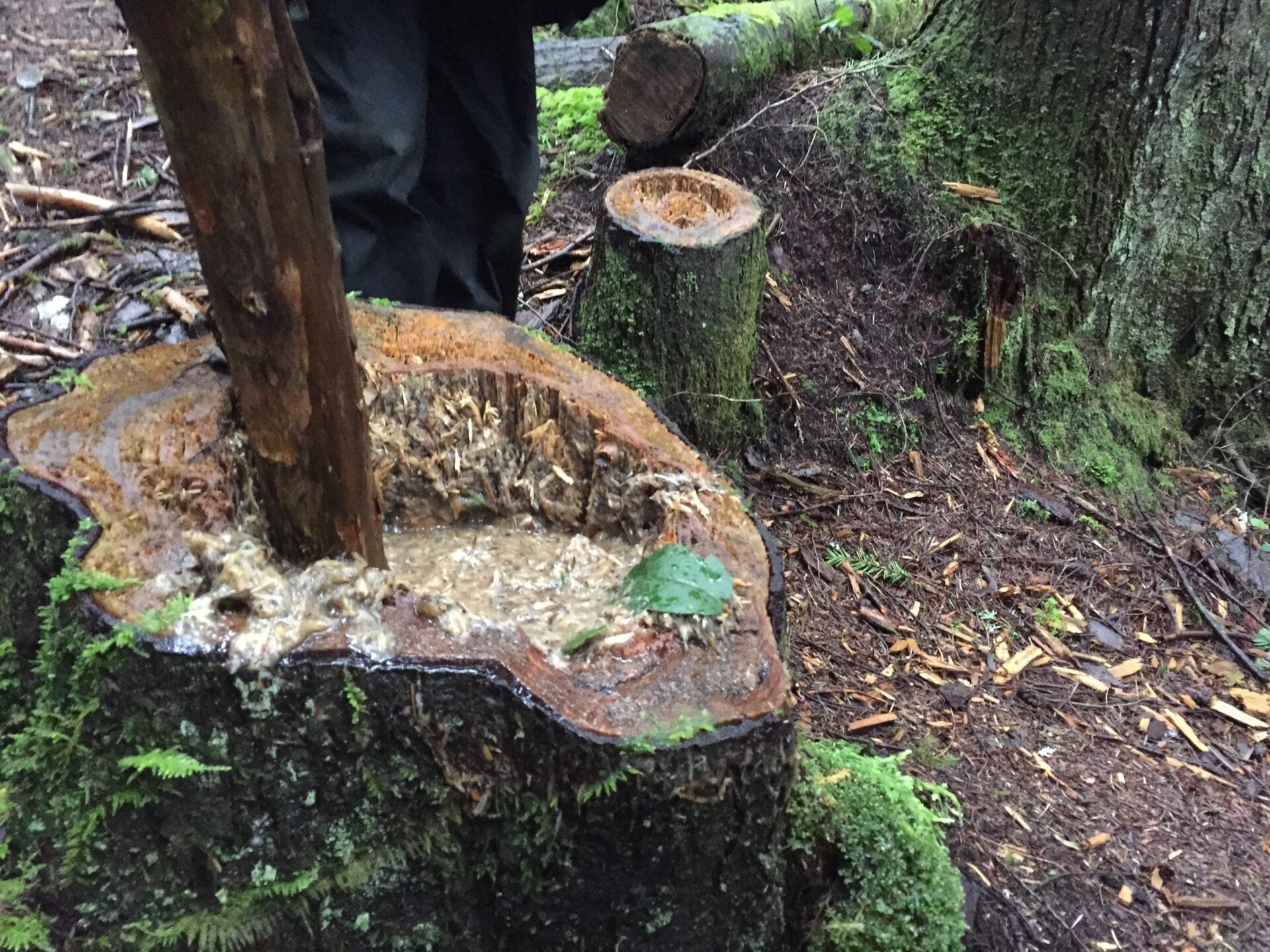 The old-growth forest that surrounds Rice Lake Hike provides ample coverage even in the rain. It was absolutely pouring rain when we attended, but a good set of boots and the proper clothing kept us warm. We received a fraction of the rain underneath the canopy and the little bit that we did have only helped make our "stump soup" a lot easier to brew!
What to bring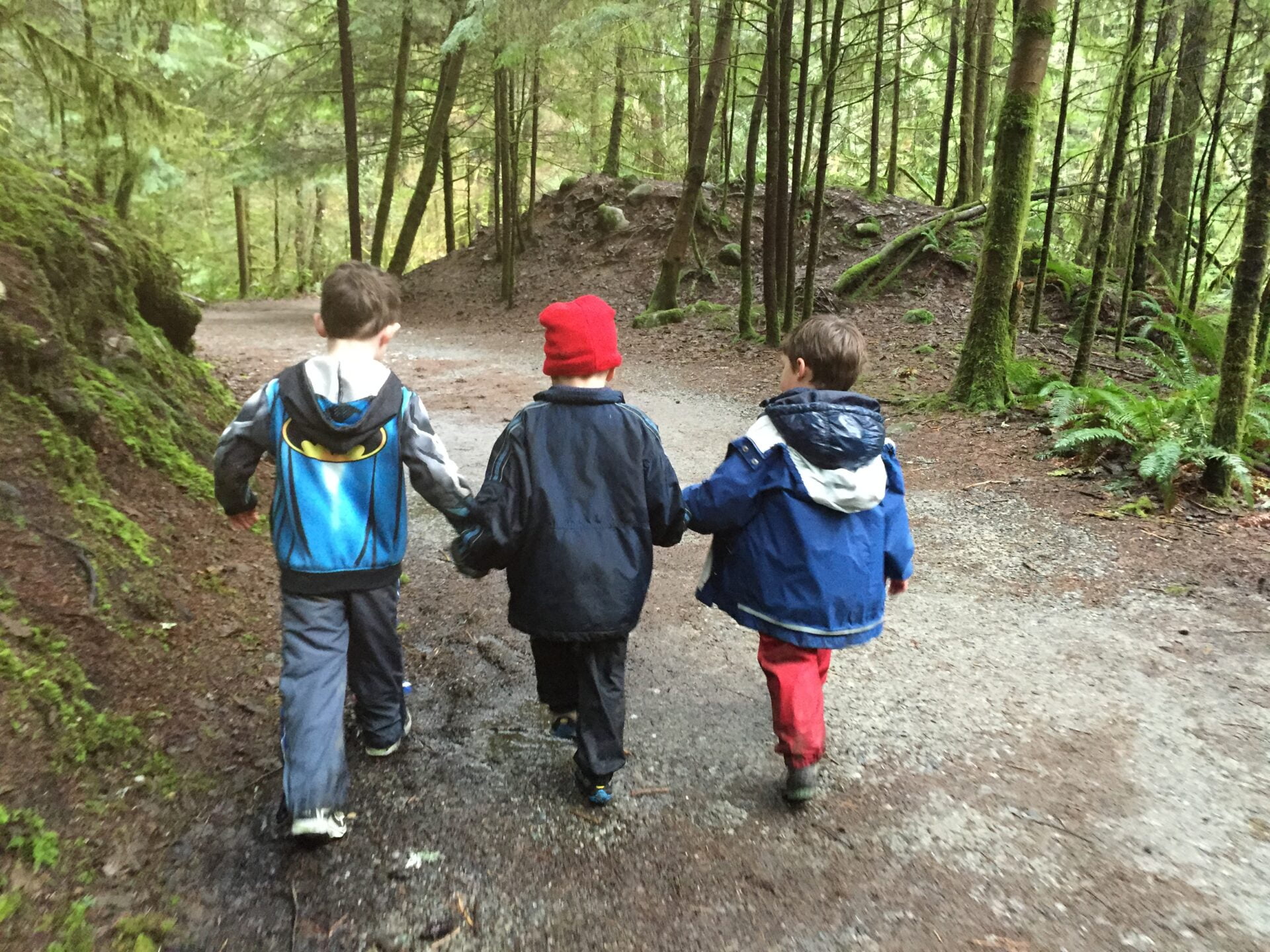 Rice Lake Hike is an easy and accessible trail so you don't need to show up with a full day pack with extra supplies. Here are the basics I would recommend:
Waterproof boots or hiking boots
Layered clothing with a waterproof shell
Lunches / Snacks – For ideas on what to pack read, "What to pack on a hike"
Bribery – I totally endorse a pocket full of jelly beans to help motivate the little legs
Camera – I typically use my phone as a camera but put it on airplane mode so I don't get called to work.
Phone – In case of emergency… or for a post-hike Instagram photo!
The most important thing about hiking is that you get out there and do it. Sometimes I struggle with everything on my to-do list and the excuses mount against the reasons I should hike the trails, but I have never come back home and said, "Man I wish I didn't do that hike!" No regrets, ever!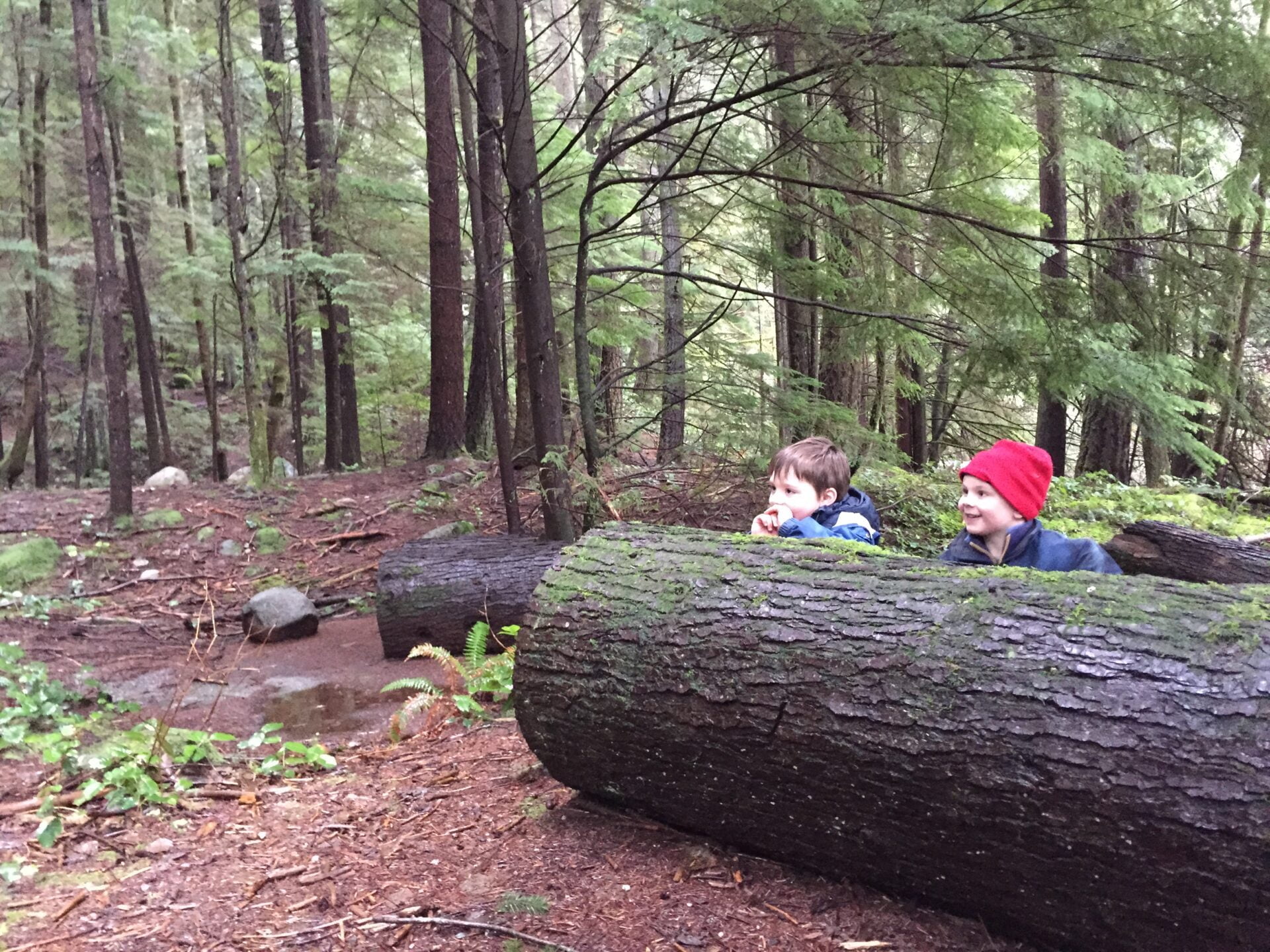 Interested in doing more hikes around Vancouver? Check out these other resources: