While we have been grateful that our children have been able to continue their learning virtually at home, like many, we are ready for a screen break. Getting the kids outside and learning is good both physically and mentally (for them and for us parents too!).
And even though we are enjoying the slower-paced mornings of not having to rush and get out the door, we are craving some outside adventures as a family. Wherever possible, we like to add some education into the adventures that we enjoy with our kids.
Continue your child's learning outside this June by visiting one of our Top 5 Adventure locations in the Lower Mainland for outdoor educational activities!
Before You Go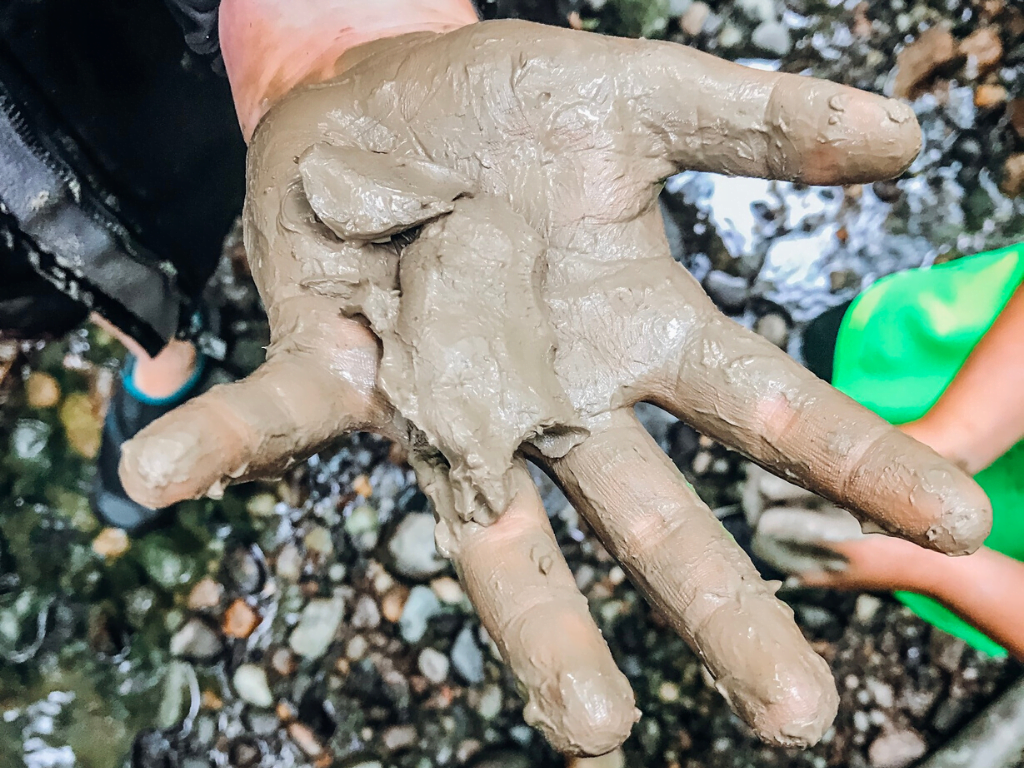 Do your best to maintain social distancing and try to visit these trails during OFF PEAK times. For families that typically works well as they can visit during the week, when the trails are quieter. Be sure to park in designated spaces only, respecting the neighbourhoods that these communities are in.
Stave Dam Interpretation Trail – Mission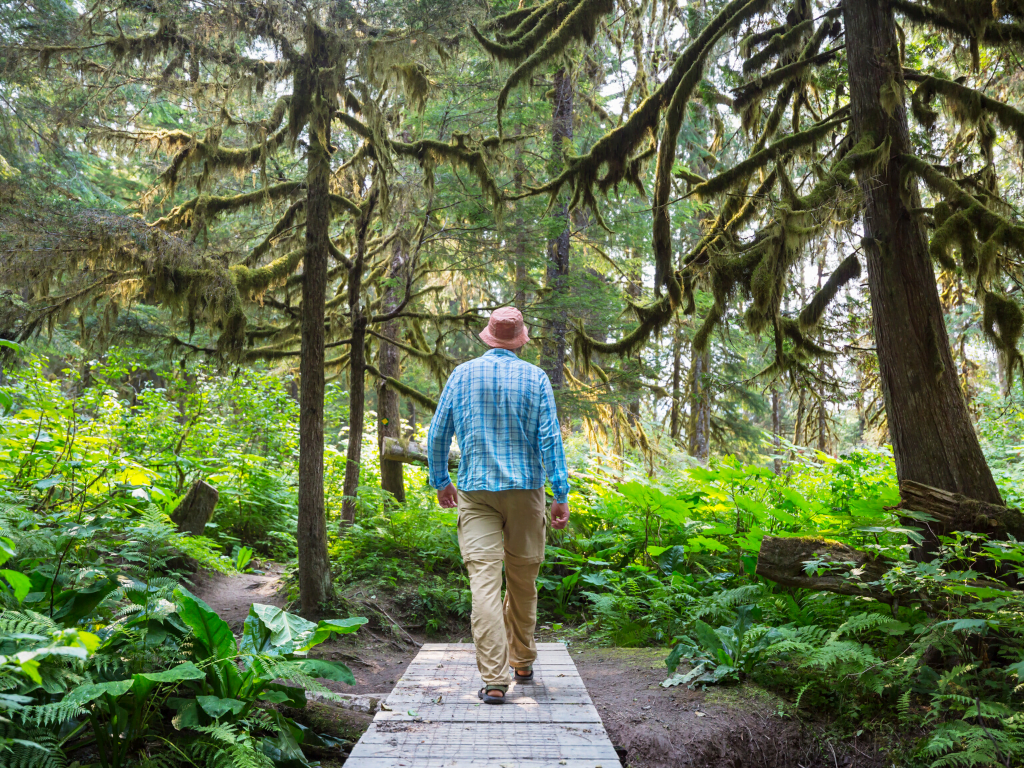 Located in the Mission Municipal Forest, the Stave Dam Interpretation Trail is a self-guided trail with 10 numbered stops that refer to the descriptions in the trail pamphlet. Learn about the types of trees, wildlife trees, logging history, volcanic activity and forest biodiversity. Plus, at the viewpoint, on a clear day, you have the chance to see Vancouver Island and the Gulf Islands!
Please note that there is limited parking at this trail that fills up quickly with local residents. So, please come at non-peak times and respect the locals.
Length of Trail: 1.7km loop
UBC Malcolm Knapp Research Forest – Maple Ridge
The UBC Malcolm Knapp Research Forest borders the Golden Ears Provincial Park in Maple Ridge and was established in 1949. This 5,157-hectare working forest has more than 200km of trails and roads for walking and hiking.
The self-guided education tour along the Stump House Interpretive Trail within this forest will lead you through learning about tree planting, careers in the forest, silviculture, trees of life, small streams & logging, modern machines in forestry and past, present and future forests. The trail features 13 educational stops with detailed signboards (trail map can be found here). There is also a short side excursion along the nature trail to explore the magical stump houses.
Length of Trail: 3.6km loop (but is a 2.3km hike from the main gate, for a total return trip of 8.2km)
Derek Doubleday Arboretum – Langley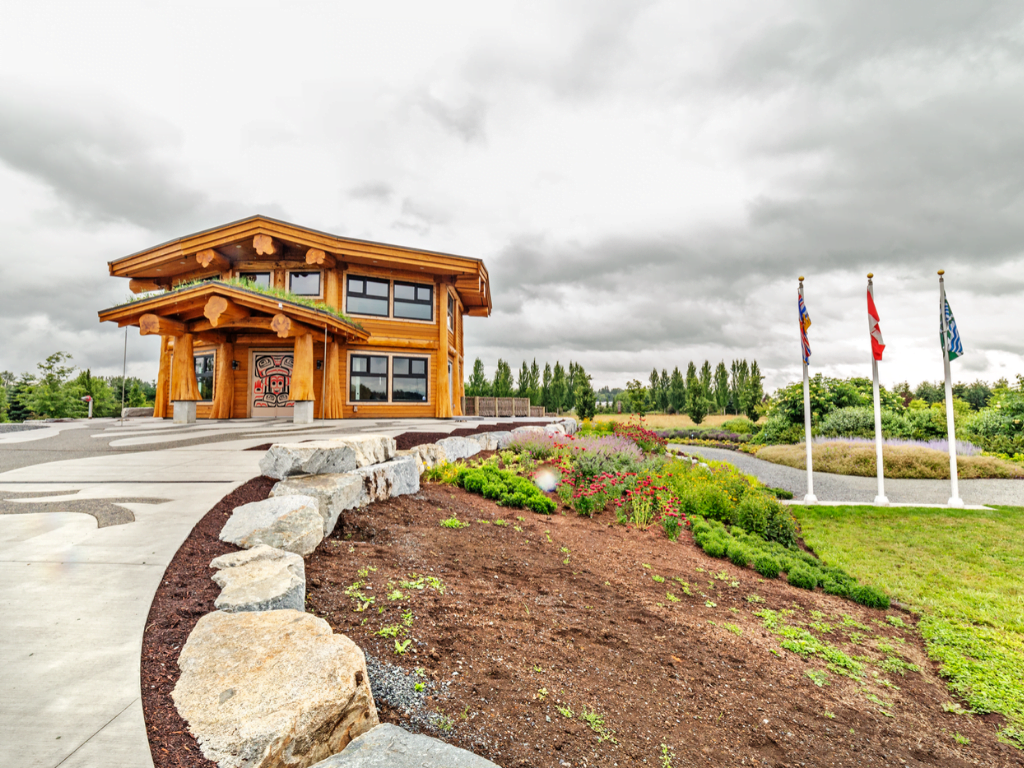 Tucked in between Fraser Highway, the floodplain and the Langley Airport, lies the Derek Doubleday Arboretum. The primary functions of this Murrayville park are to educate people about the vast array of cultural and environmental uses for plants. The Rotary Interpretive Centre on-site features a series of interpretive panels and interactive displays to educate visitors on the natural environment and sustainable initiatives.
The walking path features a literary circle, a demonstration garden, community garden plots, two war memorials, a compost demonstration garden and viewing platforms overlooking the floodplain and streams (perfect for bird watching).
Length of Trail: approx. 1km
Burns Bog Nature Reserve – Delta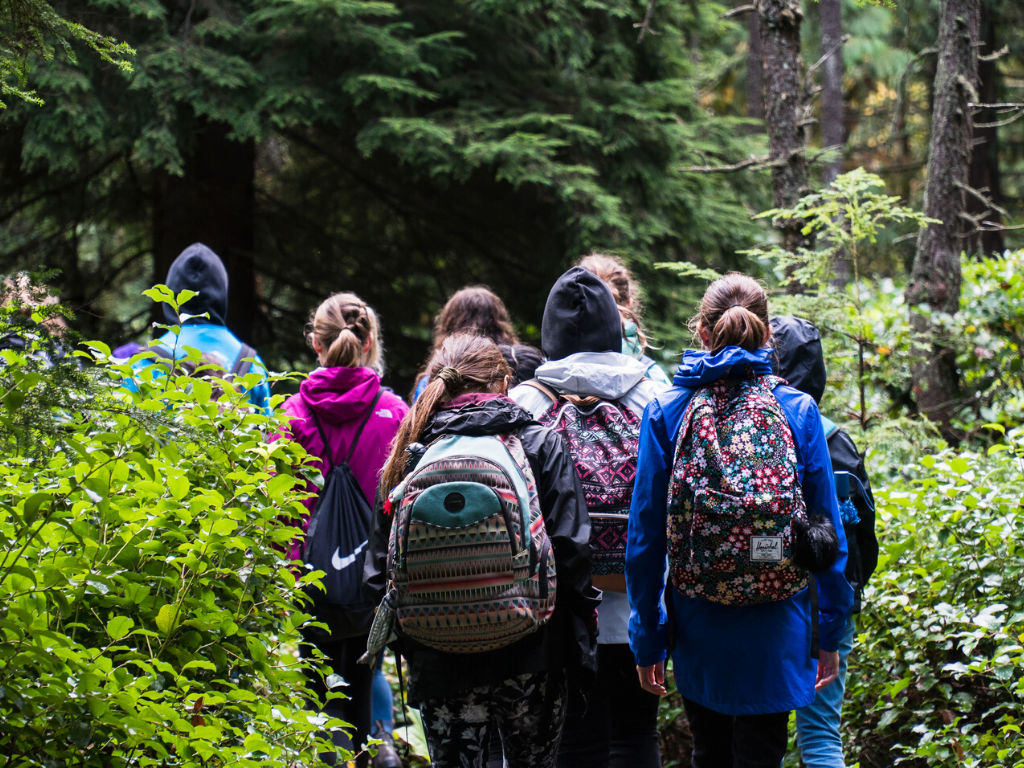 The scenic boardwalk trails of the Delta Nature Reserve are located inside Burns Bog. You can walk, bike or use your wheelchair on this pathway, which was built by the Burns Bog Conservation Society and is now maintained by the Corporation of Delta.
Along this boardwalk, you can find signage explaining the native plants and education about the importance of Burns Bog and the world's peatlands. This outdoor classroom has been around since the early 1970's.
Please note that due to COVID the Planet Ice parking that visitors used for the trail is now closed, now leaving only street parking. Be prepared for limited parking upon arrival.
Length of Trail: 2km
Fort to Fort Trail – Langley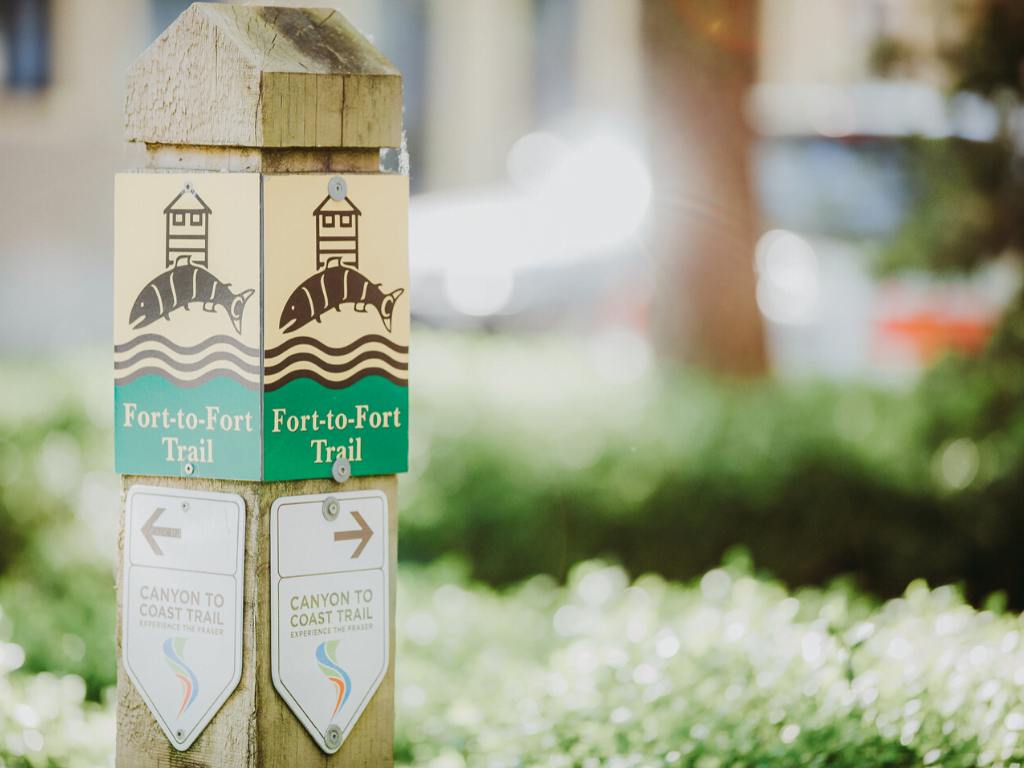 The walking trail known as the Fort to Fort Trail connects the Fort Langley National Historic Museum with the site of the original Hudson's Bay fort near Derby Reach Regional Park.
The trail is lined with native wildflowers, lush vegetation and offers views of the Bedford Channel and the mighty Fraser River. This mixed-use trail is popular with walkers, runners and bikers. Along the trail, educational signage can be found explaining the fur trading history, native vegetation, farming history and wildlife of the area.
There are also many viewpoints offers gorgeous clear day views of Golden Ears and Mount Baker.
Length of Trail: 8km (out and back trail)
Education doesn't always have to take place in a classroom or through online learning. Getting outside and breathing in some fresh air while learning is both fun and great for the whole family and these locations are sure to get young (and old) minds thinking and exploring!
Mom Tip: Enhance your outdoor learning with a tree identification or bird book about natural BC species, so when you come across some vegetation or flying friend you don't know, you can take the opportunity to identify what you are looking at! Turn that into a game where you count how many Western Red Cedar trees or Black-capped Chickadees that you see on your walk.
During these unprecedented times, ensure you practice social distancing while passing others on the trails. Also note, some facilities (washrooms, inside learning areas, etc.) may not be open during these times, so plan accordingly. Also, some loop trails may be one way only, so please follow the signage in place on all the trails. And like always, pack in what you pack out and have fun!
---
Interested in more outdoor educational activities? Check out the blogs below!
Is this a sponsored post?: No, we simply wanted to share the best places for outdoor educational activities in the lower mainland with our followers.