Remember being a child and loving Christmas? I'm not talking about the gift from Santa or the presents under the tree. I'm talking about the times you spent carolling in your neighbourhood, the hours in the snow and bringing home a fresh Christmas tree. I loved it!
For one family though, Christmas had become about pathological consumption rather than time enjoyed with those you love. Arica wanted their children to enjoy the Christmas season as she once did, enjoying the simple things and time spent together in their community. She decided to ditch the chocolate advent calendar and create her own Christmas Adventure Advent Calendar!
What is an "Adventure Advent Calendar"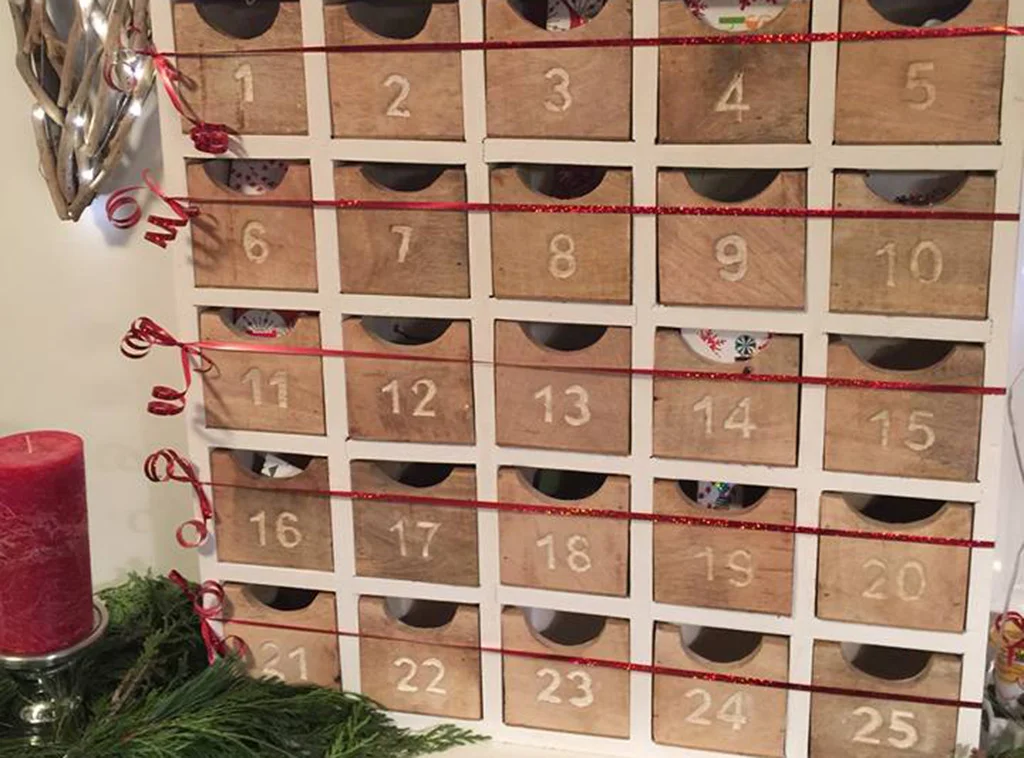 An adventure advent calendar is a 25-day calendar where each morning kids wake up and get to open a corresponding countdown number. Inside they will find a variety of treasures, including local family adventures, tickets to seasonal attractions, challenges of giving to others in their community, as well as a few treats here and there.
Arica said, "During the month of November I purchased gifts, baked and planned our calendar. I wanted to make sure I had nothing "to do" in December so we could enjoy Christmas adventures all month long. I started off with my favourite childhood memories: carolling, ice skating, snow day, and hosting a gingerbread house party. Then we added some fun pay it forwards: candy cane bomb a parking lot, bring a friend a surprise, as well as decorate homemade cookies and deliver them to the firehouse. Next, the traditional outdoor activities: build an igloo, cut our Christmas tree, outdoor ice skating, sledding, and tree lighting ceremonies. Then we topped it off with some extra special adventures: The Peak of Christmas, The Polar Express, Enchant, and The Carol Ships in Ladner. For many of these, we invited neighbours, friends and family to join in the fun. Our children had an absolute blast and I thoroughly enjoyed the Christmas season." Here are some highlights from their family's 2016 Advent Adventure Calendar!
Make Gingerbread Houses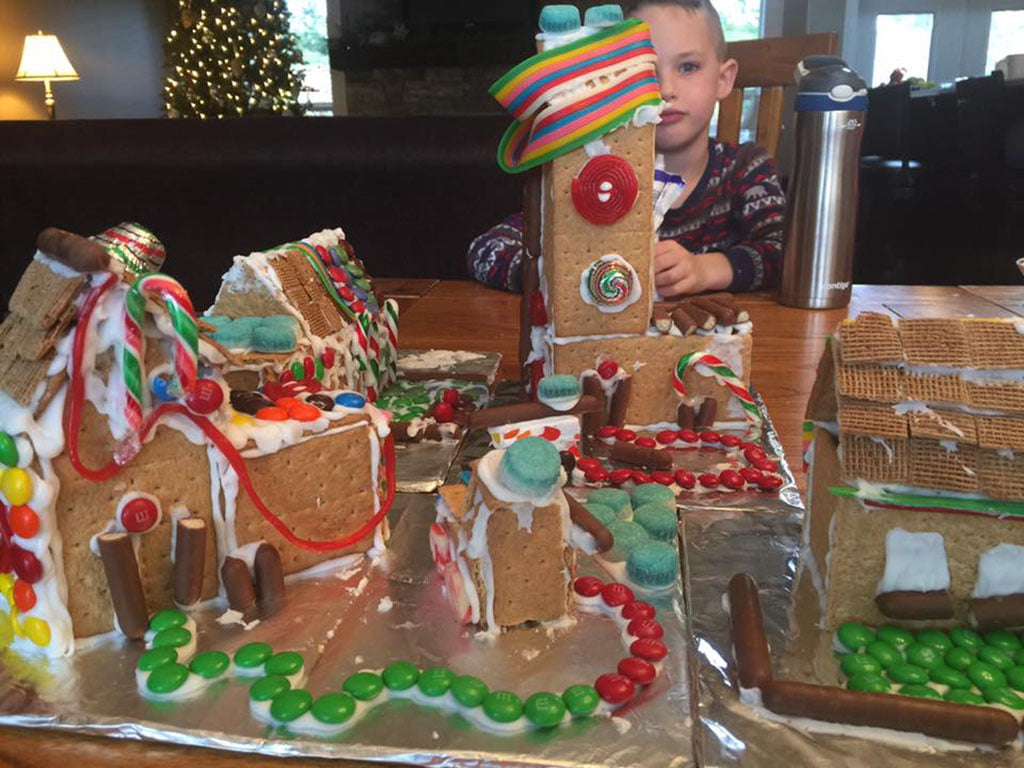 There's nothing like sticky fingers and rooftops that don't quite hold… never mind watching the youngest child make sure they don't eat too much candy! Whether you bake your own or buy store bought kits, a family afternoon of gingerbread house making is always a good idea.
Visit the North Pole
Grouse Mountain is famous for their "Peak Of Vancouver" and North Pole atmosphere. A quick trip up the Gondola and you'll feel transported to another world. Visit with Santa in his workshop, take a snowshoeing tour through the lighted trails, throw on your skates, or warm up with hot chocolate next to a fire. Give yourself lots of time to enjoy the festivities, and if you're looking to save money check out our tips and tricks (including how to get 50% off your ticket!) for your visit to Grouse Mountain.
Head Out into the Community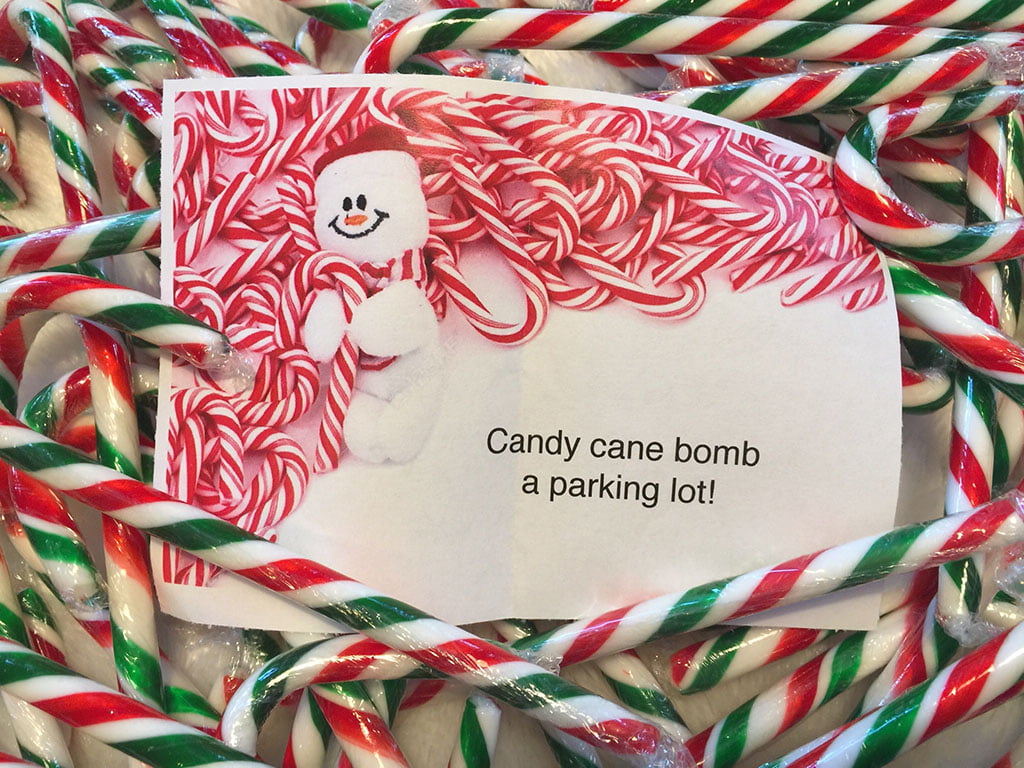 Arica said that this was one of the kids favourite adventures that they did last year… randomly surprising community members with candy canes!
Say Thank You to First Responders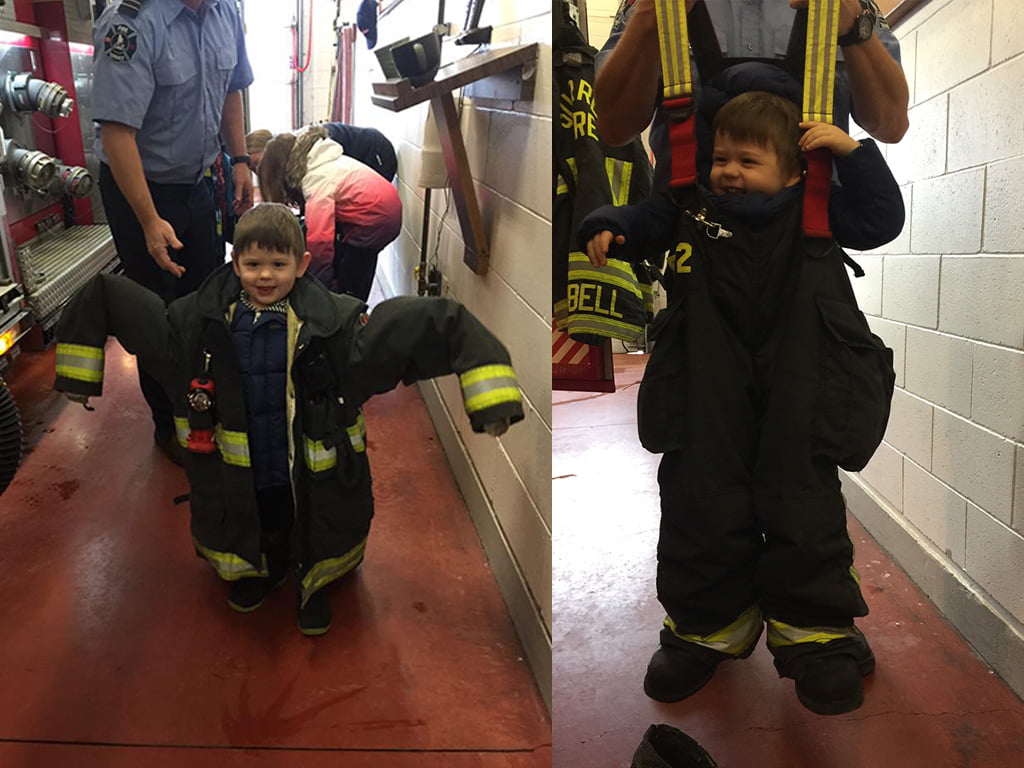 Bake up some cookies and head over to the local Fire Hall to say thank you. You'll make them very happy with your special delivery and they may even let you see inside the hall or try on some of their gear!
Cut Down Your Own Christmas Tree
Did you know that cutting down your own Christmas tree is actually more environmentally friendly than artificial trees? Our family loves heading out and choosing the perfect tree, and our kids love it too! (Except when it comes time to actually choose the final one, that is never an easy choice!)
Head Down to the Carol Ship Cruises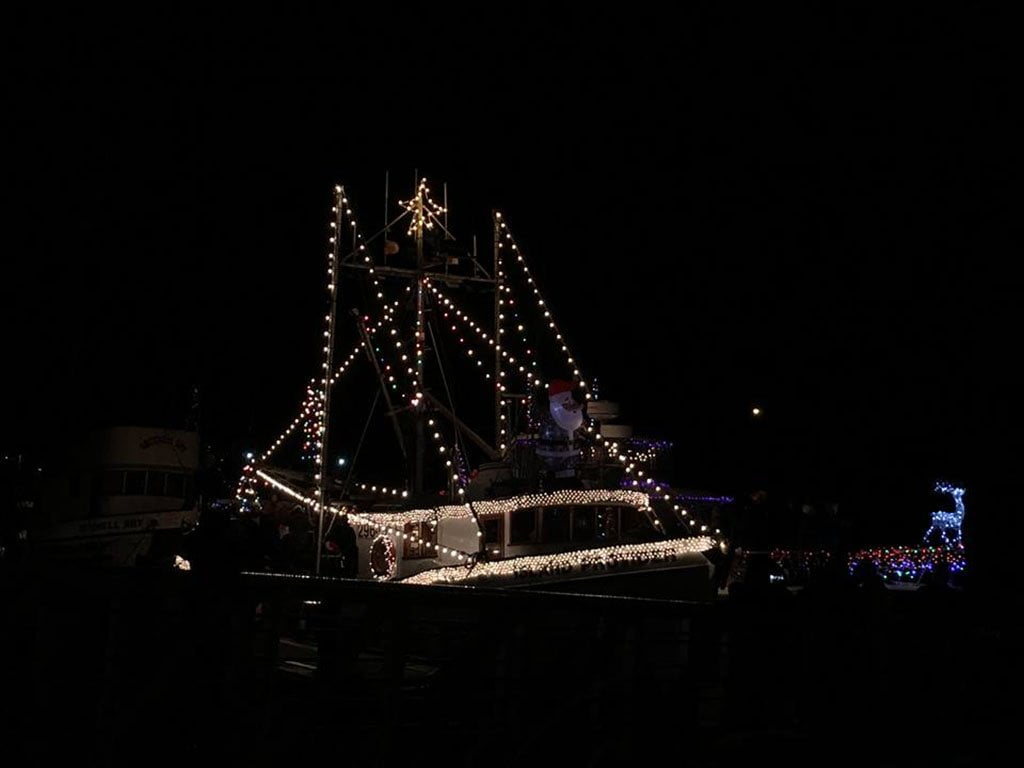 Pack a family picnic and dress really warm and you can have a night out next to the water watching the beautifully decorated boats go by. One of my all-time favourite childhood memories! Check out this link for more information on carol ship cruises.
Have a Pajama Day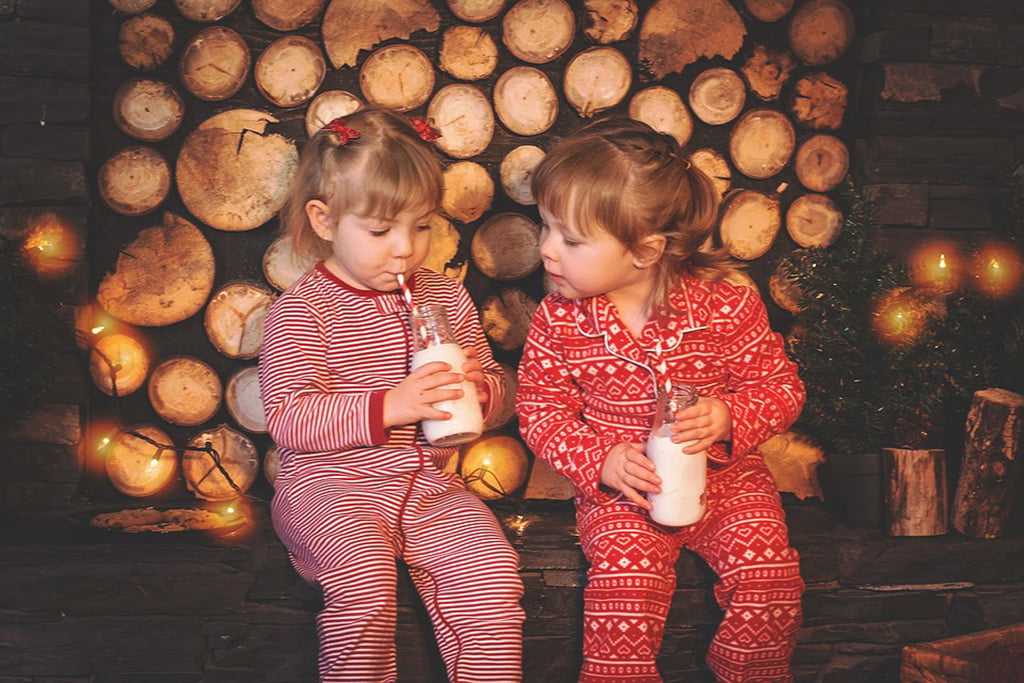 Why not skip the hustle and bustle of the season and spend the day tucked away under blankets catching up on all the Christmas classics. From Elf to Home Alone, or my favourite, the Grinch Who Stole Christmas… cuddle up with the babes and enjoy the downtime as a family.
Create Your Own Ideas!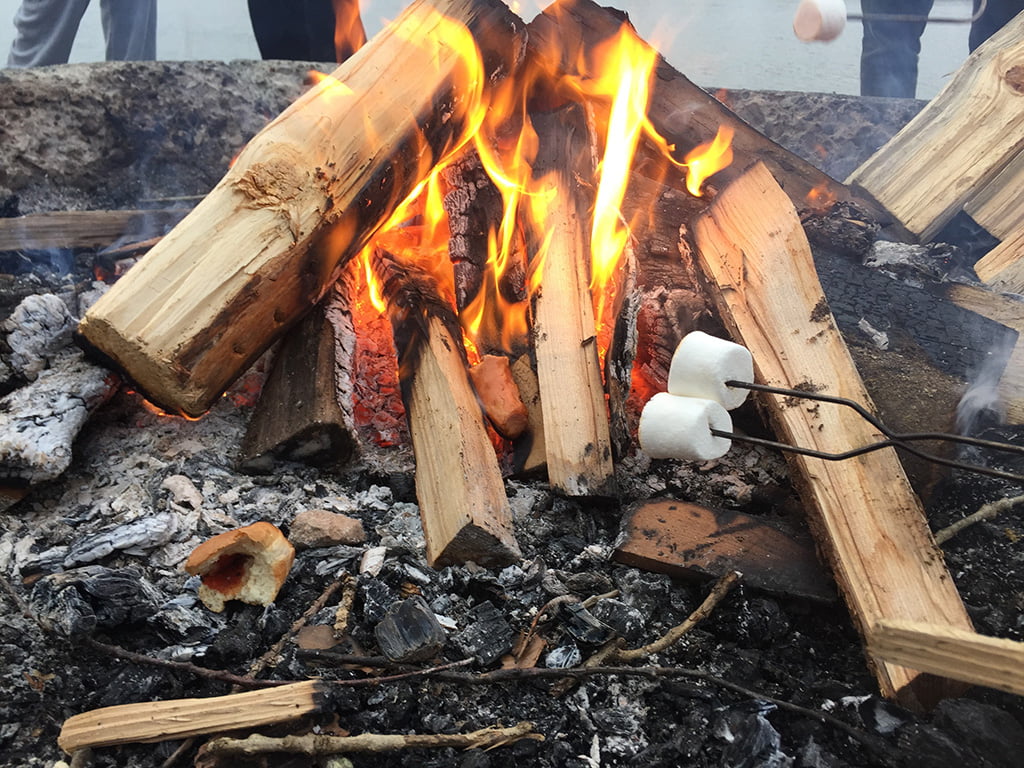 There are more ideas then there are days in December so be sure to be creative and come up with some ideas of your own. Here's a few more to get your creativity jump-started:
Head over to a senior home to sing carols to the residents

Roundup items you no longer need and donate them. This could be anything from blankets to socks, to warm clothes and jackets.

Sign up to volunteer at your local food bank or collect food and donate it.

Head to your local park and have a campfire and hot dog roast with your friends.

Invite Grandma over and ask her to bake her favourite recipe with you.

Have a "Yes Day" 

Some more fun ideas to consider: Sea to Sky Gondola, Vancouver Christmas Parade, Ice Skating at Robson Square, Cloverdale Ice Palace or a Christmas production at your local community theatre.
Tips and Tricks:
Finish your shopping and baking in November.

Schedule adventures around your slow days of the week.

Splurge on one extra special adventure.

Be flexible – I switched out 2 planned days for a mini chocolate treat simply because this Mama needed a quiet snuggle day.

If you are looking to add this tradition to your family, there are a variety of beautiful wooden advent calendars available on Amazon to get you started.
Need some other ideas to add to your Christmas list? Check out these articles for some holiday inspiration!
Gift Guide for your Outdoor Kid
Is this a sponsored post?: No, we were not paid for this post. We simply want to share amazing experiences and adventures with our followers! We hope this inspires you and your family to get outside and try something new!