Three glorious days off and all the possibilities in the world for how to spend them, but how to not break the bank? Long weekends are treasured and eagerly awaited by families everywhere. We are lucky enough in British Columbia to have one pretty much each month.  
Here are our top 6 long weekend getaways for under $500.
Squamish Adventure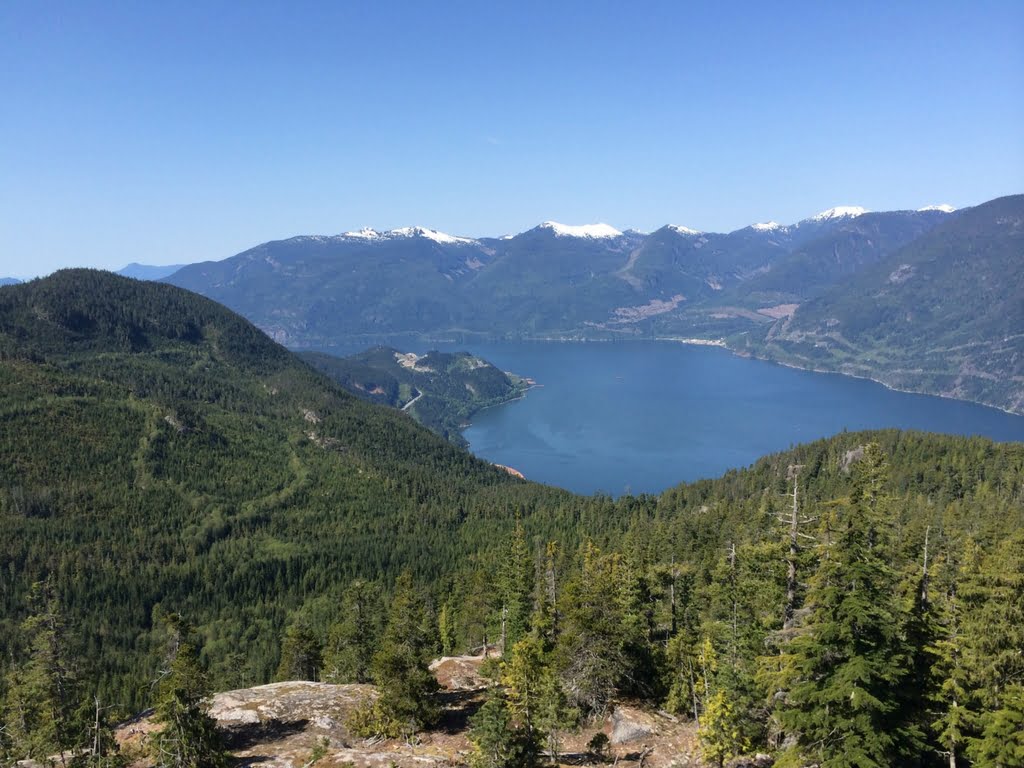 Squamish abounds with family friendly fun.  Start your day at Shannon Falls, a short and easy hike leading you to the spectacular 335 metre falls.  If hiking is your thing, you're in the right place.  Take a picnic lunch and then spend the afternoon exploring as you hike Alice Lake, and if your kids are more experienced hikers you may want to try 'The Chief', and earn the badge of honour that is coveted by both locals and visitors alike.  Kayak rentals, biking trails, there is a plethora of outdoor adventures at your fingertips.  When you're ready to slow down your pace, take the kids to the Britannia Mine Museum to pan for gold and go on an underground mine tour.  Before you head out for a day of adventure, stop in to Chef Big D's where their delicious fresh and filling breakfasts are legendary.  With plenty of affordable camping and hotels available in the area, Squamish is perfect to restore and refresh your body and mind on your long weekend getaways with the family.
Camping at Silver Lake in Maple Falls Washington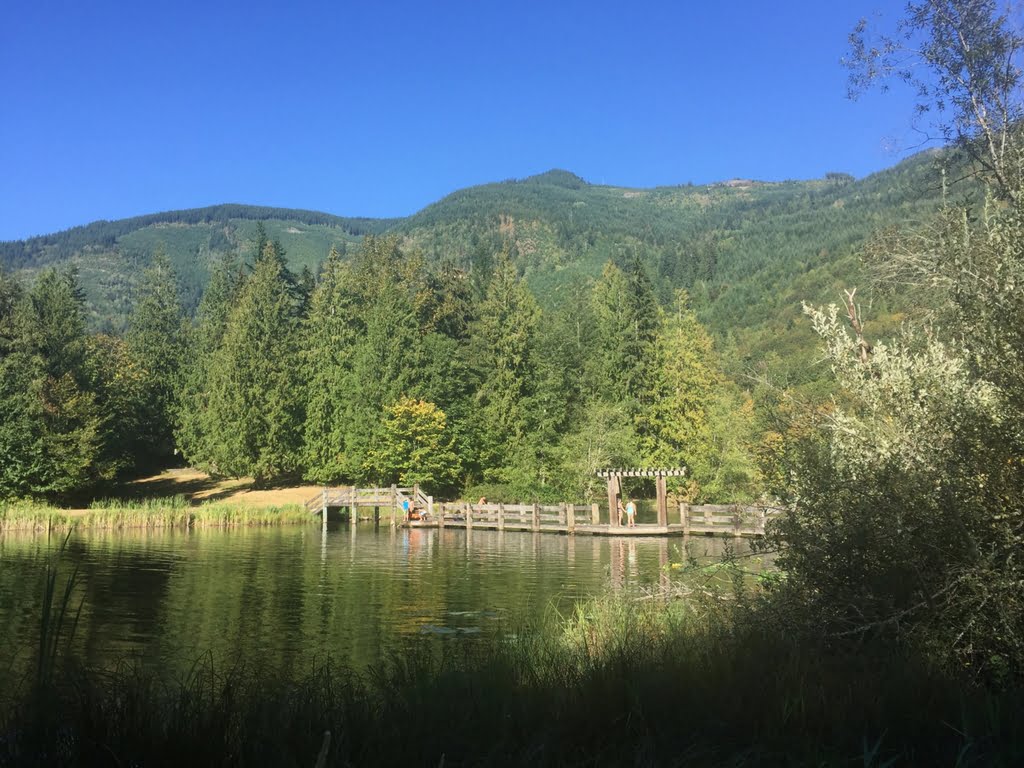 Nestled peacefully in the foothills of Mt. Baker on a picturesque lake, this perfect camping location is heaven for outdoor enthusiasts.  The views of Mount Baker are stunning and the mountain is a short drive from Silver Lake Park.  Hiking trails abound for all physical abilities.  There is swimming, fishing, hiking, mountain biking, kayaking, and other water activities that the whole family will enjoy.  With a number of camping options there is something to suit every family's preferences.  Traditional camping sites with RV hookups (also suitable for tenting), as well as a number of different types of cabins and lodges for extremely affordable rates.  Silver Lake is the sort of place your family won't be able to help but fall in love with and will want to make an annual event.
Step Back In Time and go Glamping in Fort Langley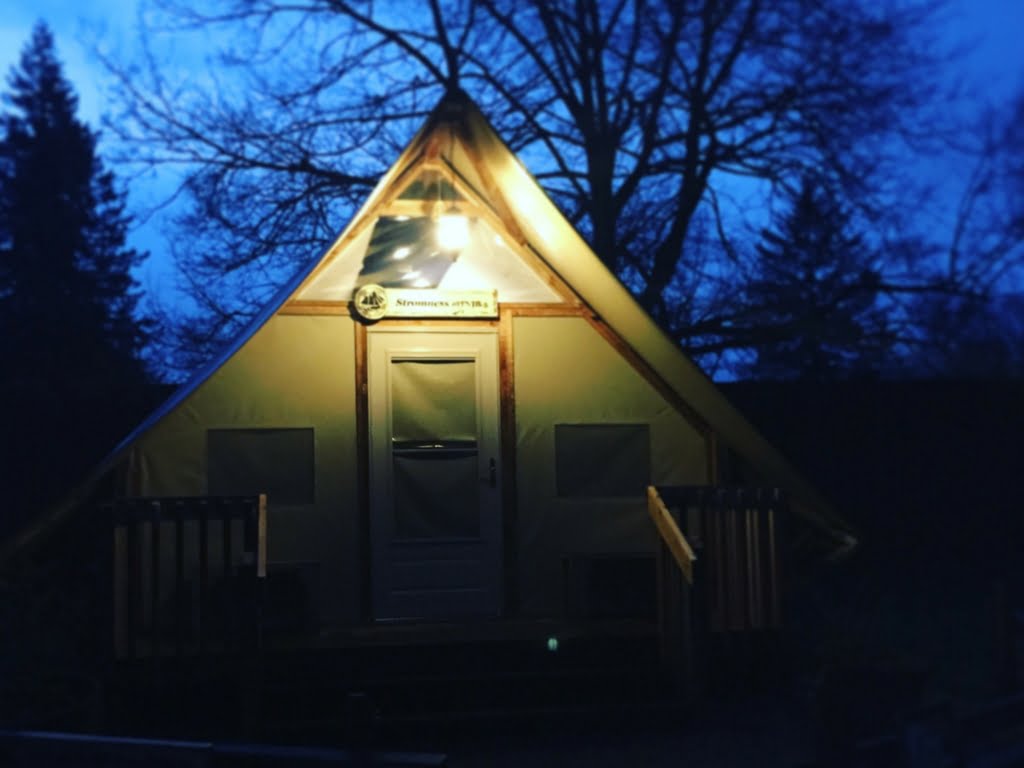 Now here is a weekend getaway you will be telling all of your friends about for months to come.  The most unique and family friendly experience right in our back yard.  Located inside the Fort Langley National Historic Site, Otentik's are a cross between an A-frame cabin and a prospector tent mounted on a raised wooden floor. Waterproof with beds with mattresses and tables and chairs, this is definitely a camping option that even people who think they don't like camping will love.   With 5 available on site, it's a great opportunity to get together with family.  
Spend the day exploring Fort Langley National Historic Site. Watch blacksmith demonstrations, learn to build a barrel, visit the farm animals and try your hand at gold panning, all while learning about the rich history of the Hudson Bay Company during the 1800's.  Just outside the gates is the village of Fort Langley with shopping, fantastic food options, the fort to fort trail and bike rentals, so much to fill your time with.  When the Fort closes and you have the place all to yourself, it's time for s'mores around the fire and hide and seek for the kids. You will love the experience so much you're going to want to do it every year.
Cultus Lake Retreat
This is an area that our family has now scheduled time for each summer because it is so much fun and it doesn't take too much money.  Sunnyside campground on Cultus Lake is just amazing.  Located on the lake, there is shower and toilet amenities, playgrounds, a general store for supplies and a great beach on the lake for the kids to swim and play at.  Your days can be filled with riding bikes around the grounds or bike trails, enjoying water sports on the lake and just relaxing in the shady campgrounds.  If you're wanting some extra adventure the area is full of it.  The Cultus Lake Water Park is a full day of excitement for all ages with water slides a lazy river, kiddie pools and slides and extreme high speed adrenaline attractions for the adventurous members of your group.  Across the street is the Cultus Lake Adventure Park which is a family theme park jam packed with fun including bumper boats, ferris wheel, and a multitude of thrill seeking carnival rides.  With all of these things within a ten minute distance of where you are staying, you really can deliver a weekend that your kids will never forget!
Vancouver Downtown Exploration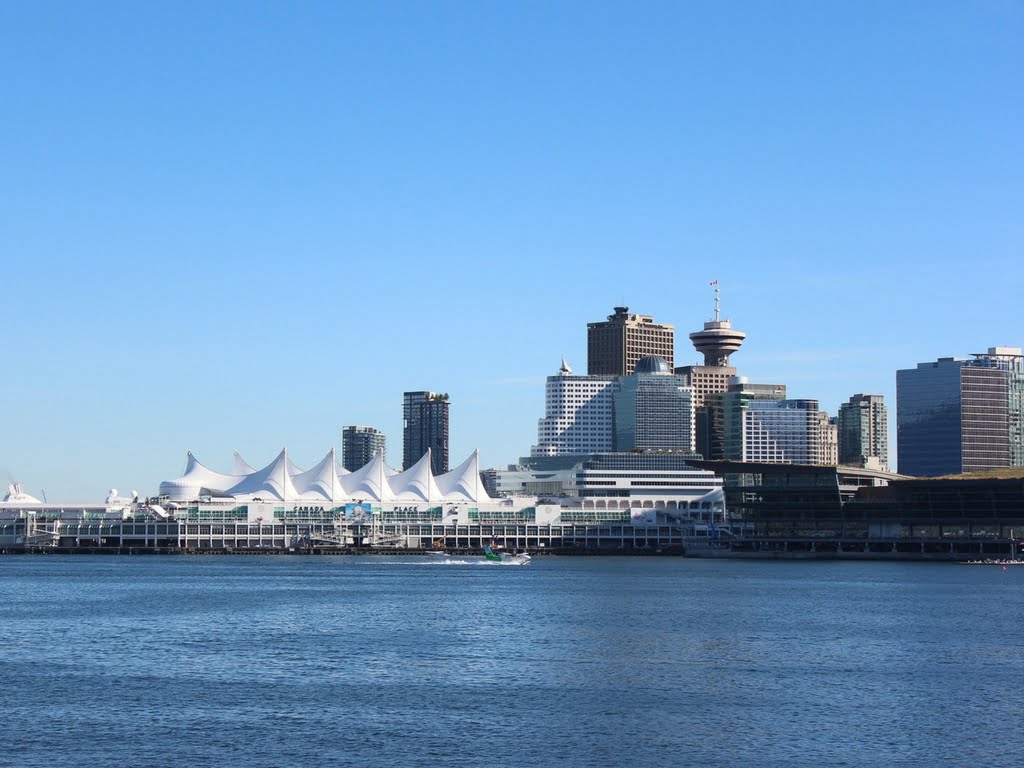 We live in one of the most beautiful cities in the world.  When was the last time you really really explored it? Grab a decent hotel that doesn't break the bank near Granville Island.  When the weather warms up, this is one of my favourite places to be on the planet.  The colours and smells of the market, great eating options, fantastic shopping and the charm of the view of the city over the water.  Hop onto the aquabus and it's time to rediscover Vancouver, the city that people from around the world are desperate to visit.  Walk English Bay with an ice cream.  Rent a bike and bike the Stanley Park sea wall.  Sit and have a coffee on the waterfront and watch the huge cruise ships and the seaplanes.  Did you know for around $34 a person you can go on a trolley car Vancouver hop on hop off tour?  So fun!  Jump on and off at 34 possible spots and see all your favourites and some hidden gems you didn't even know existed.   This is a weekend experience you won't regret and you will fall in love with our beautiful city all over again. 
Cruise the Open Seas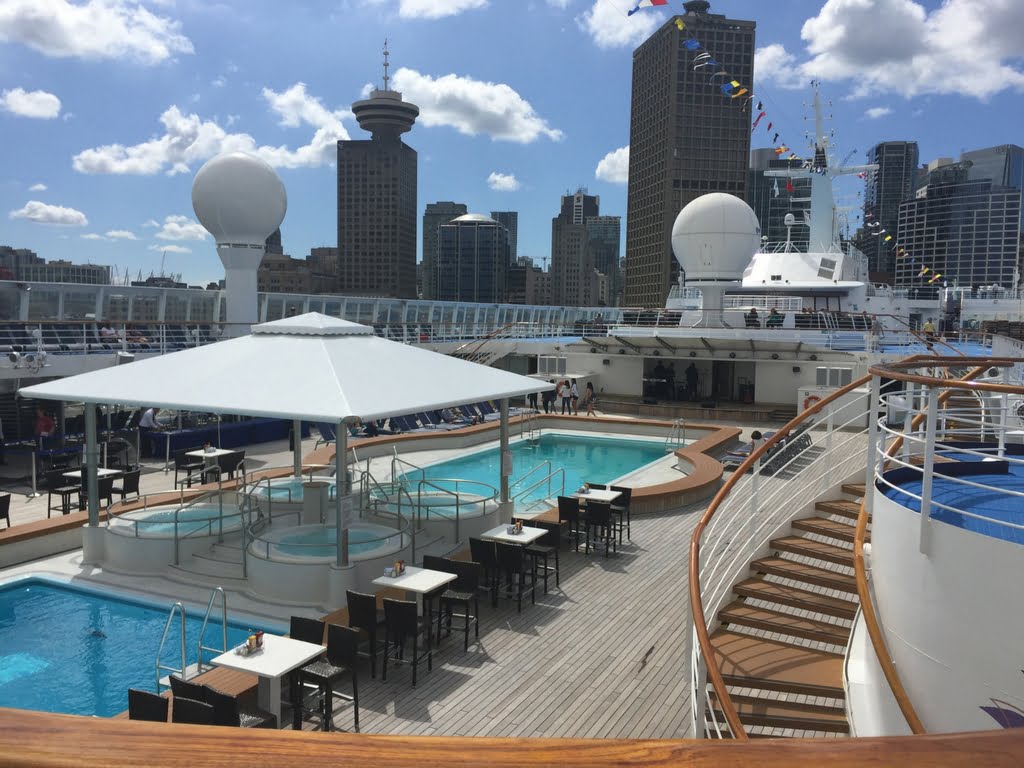 May and September means one thing on my calendar ….. re-positioning cruise time!  This weekend getaway is something my friend and I do as a girls getaway whenever we can.  This will be our third year.  The cruise ships around these times of year change itineraries from down south to head north to do their Alaskan cruises.  What this means is while they are travelling up, they sell super cheap one night cruises!  We book a superior balcony and feel like rock stars for a night and it is really really inexpensive.  You get on the cruise in Vancouver around lunch, spend the afternoon enjoying the ship, eat an amazing cruise ship dinner, watch a spectacular live show and then dance the night away at the club on board or just relax and enjoy your beautiful room and the stars from your balcony.  In the morning you eat some breakfast and then head out to either shop in Seattle or we have gotten a car rental in the past and driven to the outlet mall at Tulalip on the way back home to Canada.  Full length cruises can be very expensive so this is the perfect way to get the cruise experience but for a fraction of the cost.  
Well there you have it.  Some great options for exciting getaways to refresh the mind and renew the spirit.  What are you waiting for, get your next long weekend getaways booked and start the countdown to adventure!
Willing to extend your long weekend getaways a few extra days? Head over to the Sunshine Coast and experience the Willingdon Beach Trail! Or head down to Anacortes Washington and enjoy a stay at the Marina Inn.
Is this a sponsored post?: No, we were not paid for this post. We simply wanted to share some long weekend getaways with our followers! We hope this inspires you and your family to get outside and try something new!
Article Written By: Kirsty Tran