Trip Advisor has ranked Cultus Lake Adventure Park the "Number one thing to do in Cultus Lake" and there's no hiding why it's earned that distinction!
Originally built as Giggle Ridge Adventure Golf in 2000, the park went under a major transformation in 2014 and 2015 to become "BC's newest and most incredible theme park." The park boasts a Disney calibre feel and look, with incredible park design, new and exhilarating rides, and attractions suitable for every member of the family. We're so lucky to have this world-class amusement park in our own backyard!
Here are the top 5 reasons why we loved the Cultus Lake Adventure Park
Quality of the Experience
We really felt as if we were in a world-class theme park… because we were! The design of the adventure park was incorporated into every element of the park. From the entranceway to the ticket booth, down to the washrooms and fence posts, no detail was overlooked when designing the look and feel of this family attraction.
Variety of attractions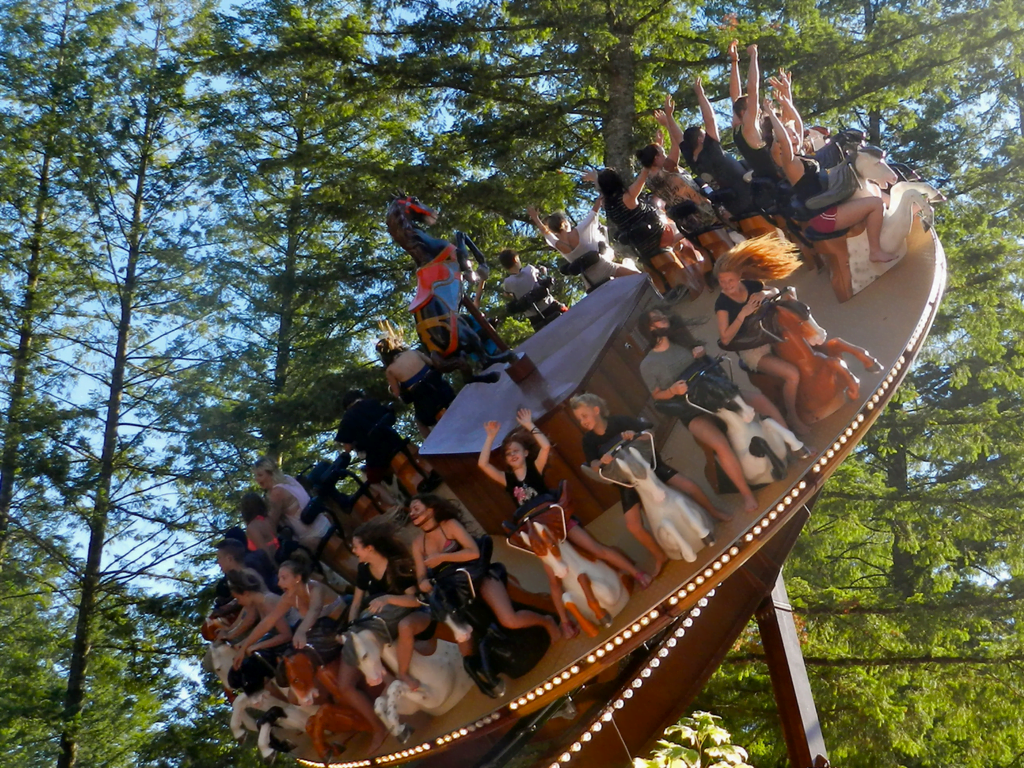 Whether we were looking to get spun upside down in the air or take a mild boat ride in the bumper boats, there was an adventure to be had for every member of our family, and most of them we could do together!
Lack of crowds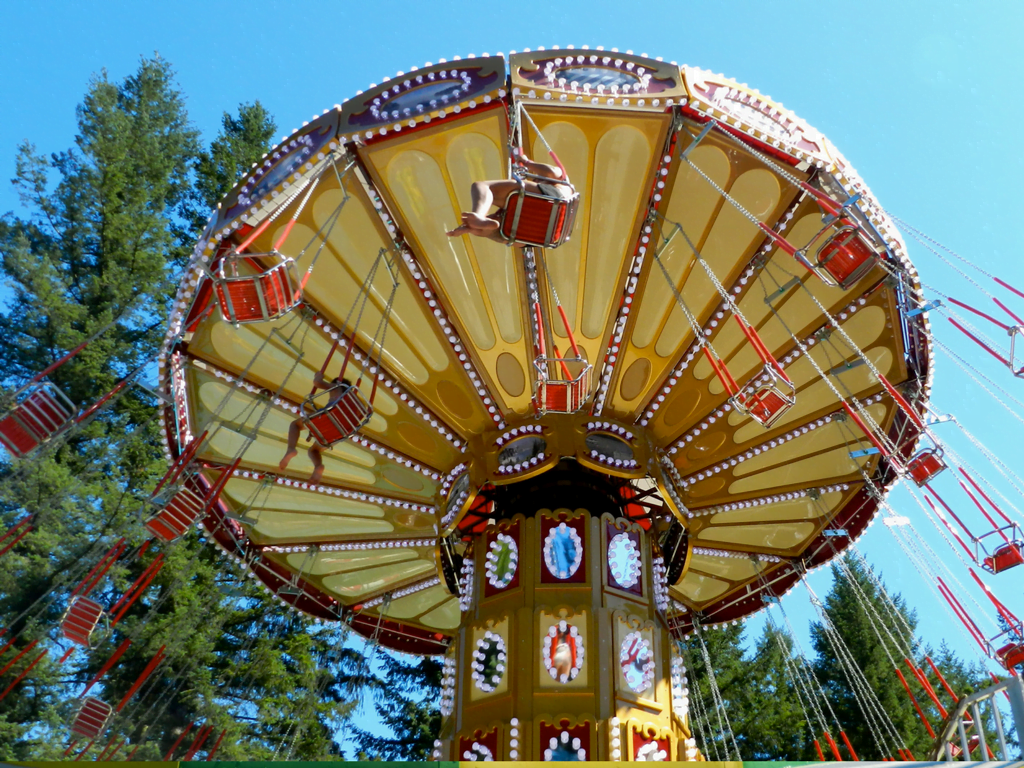 We arrived at the park just as it opened and definitely benefited, as there were no line-ups at rides. We even did the roller coaster ten times in a row! As the hours in the day went on, the park did get busier but it was never crowded, which we have felt at other parks.
Location
The park is located right on Cultus Lake, so for lunch we chose to take our picnic blanket and head over to the beach. It was the perfect place to cool down and fuel up before heading back for our next adventure.
Cost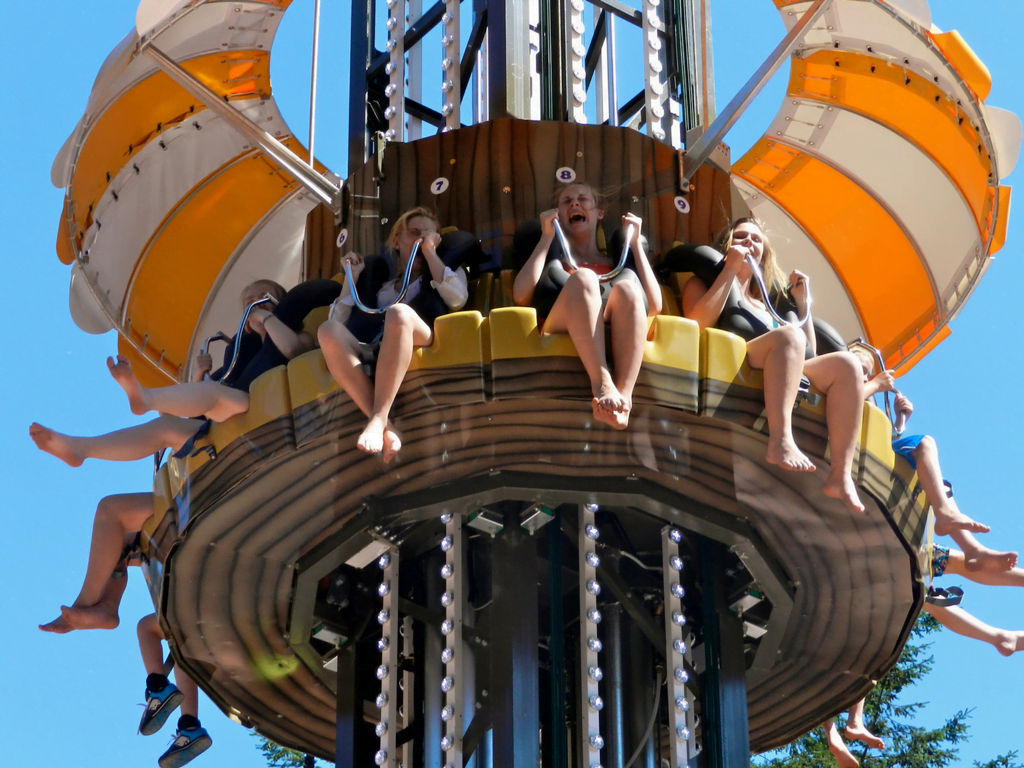 Tickets cost $20 for an all day ride pass, but if you go to the Cultus Lake Waterslides you get a coupon for $5 off, so for $60 for the family for the day, it was well worth the money.
What I didn't love
I wanted more! 
Our family loved the attractions (and the lack of line-ups) so much that we could have stayed at the park longer if there was more to do. But after four hours we had seen and done it all, so I would have liked the park to be bigger!
More water features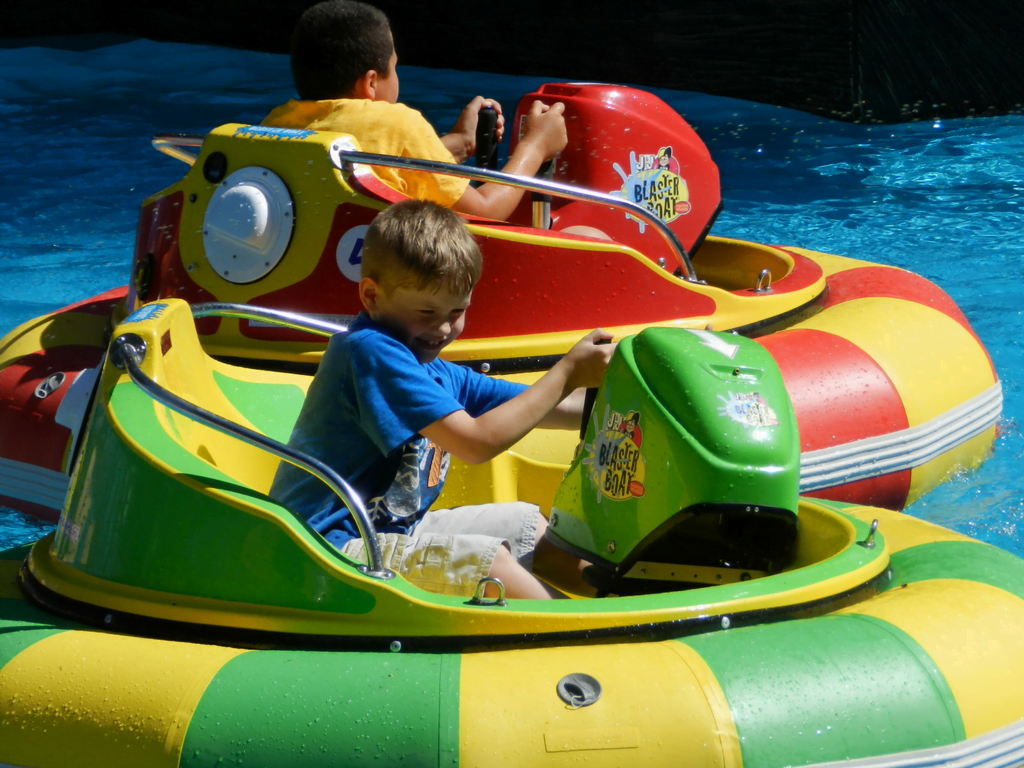 When we were visiting it was HOT! The park has a lot of nice water features built it but it would have been nice if there was an opportunity for more guest interaction, such as additional splash pools or spray parks for us to cool down in.
Overall we had an AMAZING day at the Cultus Lake Adventure Park and will definitely remember it as a highlight of our Summer. We have been recommending it to friends and look forward to making it a family tradition!