Disclaimer: This article includes affiliate links from which I may earn a small commission if you choose to purchase your tickets. Money goes to help fund Adventure Awaits and keep more informational and educational articles coming your way!
Kejimkujik National Park is the only national park that is also designated a national historic site. The park is home to a variety of ecosystems, including mixed forests, wetlands, and tropic-like beach areas. Kejimkujik is also home to a wide range of wildlife, including turtles, beavers, otters, and nesting loons. In addition to its natural beauty, Kejimkujik National Park is also rich in history. The park was once home to the Mi'kmaq people and there are still many archaeological sites within the park boundaries. Today, Kejimkujik National Park is a popular destination for hikers, canoeists, birdwatchers, and nature lovers from all over the world.
How big is Kejimkujik National Park?
The park is located in central Nova Scotia and covers an area of nearly 404 square kilometres.
Where is Kejimkuji'jk
National Park?
Kejimkujik National Park is a separate protected wilderness park in the centre of Nova Scotia where you can experience pristine white sand beaches, astounding turquoise waters, coastal bogs, abundant wildflowers, rich lagoon systems, and coastal wildlife.
What does Kejimkujik mean?
Kejimkujik is derived from the Mi'kmaw word Kejimkujijk, meaning little fairies. Kejimkujik Lake was historically known as Fairy Lake, and to this day one of its bays is still known as Fairy Bay. After dark the fireflies light up the night, flashing their bright bottoms making it easy to see why the Mi'kmaw would name this area "little fairies."
What to do at
Kejimkujijk
National Park:
1. Go Camping at
Kejimkujijk
National Park
Kejimkujijk National Park offers a variety of camping options for every adventurer. If you're looking to go glamping in Kijimkujik National Park there are 3 options including the oTENTik's glamping experience (half tent, half cabin), and the Oasis teardrop tree fort experience, and more traditional lakeside cabins. If you're looking to tent there are front country sites as well as backcountry for the more adventurous. If your home is on wheels Parks Canada offers a variety of RV sites throughout the park.
2. Explore the Visitors Centre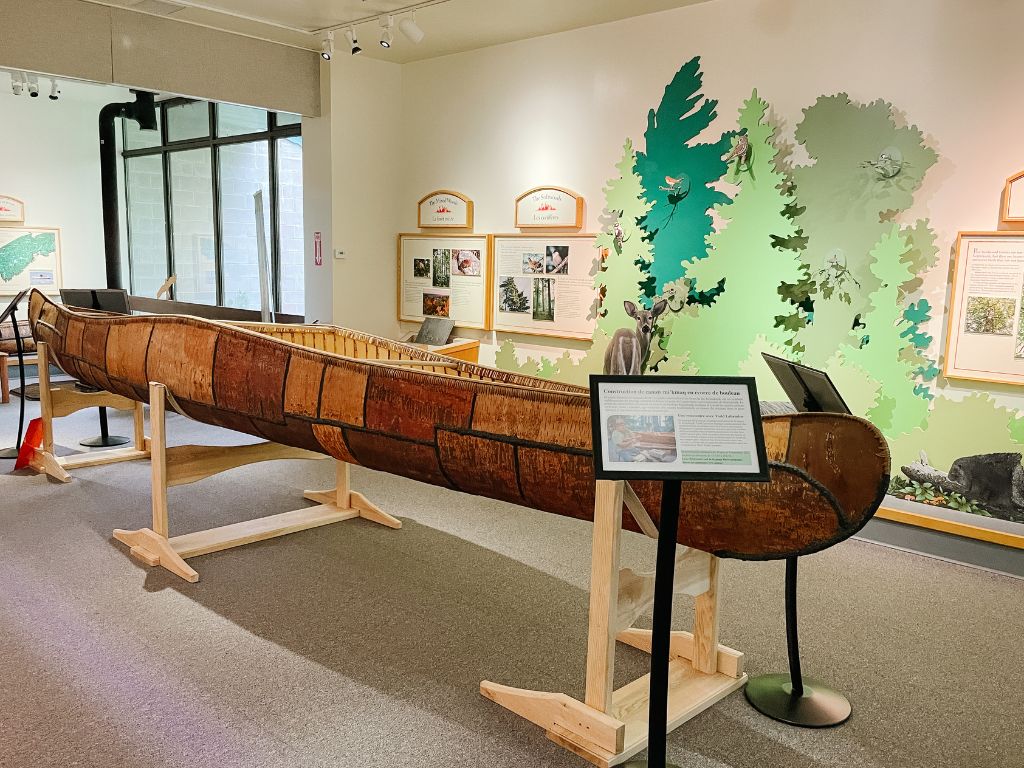 The first stop in any national park should be the Visitor Centre. A unique combination of education and activity the Kejimkujijk National Park's visitors is a beautiful welcome to the park where you can learn about your surroundings, the history of the park, as well as what activities are happening during your stay. Be sure to check out the large hand-crafted birch canoe!
3. Discover the Petroglyphs in
Kejimkujijk
National Park
Carved in stone along the lake's water edge, these protected petroglyphs tell stories from travellers who have long passed through this region. Home to the largest collection of Mi'kmaw rock carvings a cultural guide will share engaging stories that will reveal ancient stories forever etched in stone. This is a protected site so you need to join one of the guided tours in order to explore the petroglyphs.
4. Go Cross Country Biking in
Kejimkujijk
National Park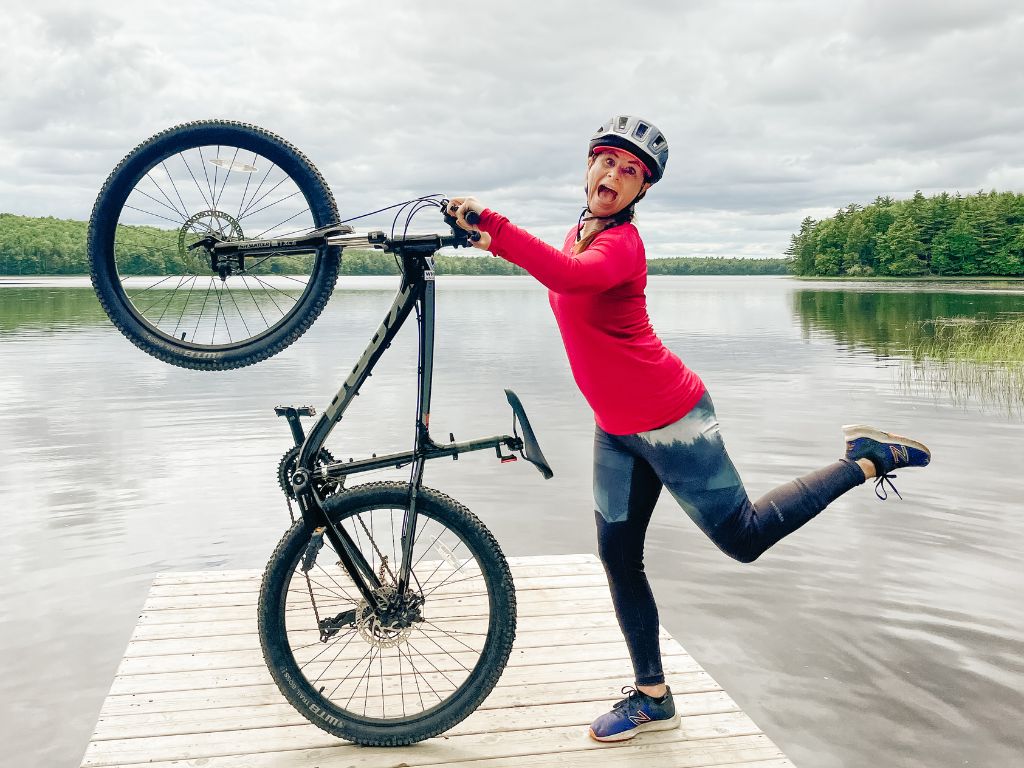 With over 100 kilometers of biking trails winding through forests and along rivers, the park offers a unique opportunity to explore the province's natural beauty. Whether you're an experienced cyclist looking for a challenging ride or a beginner seeking a leisurely stroll, Kejimkujijk has a trail for you, just grab one of the great trail maps from the Visitor's Info centre or the Whynot Adventure centre at Jakes Landing, and hit the trails.
5. Enjoy the Perfect Picnic by Parks Canada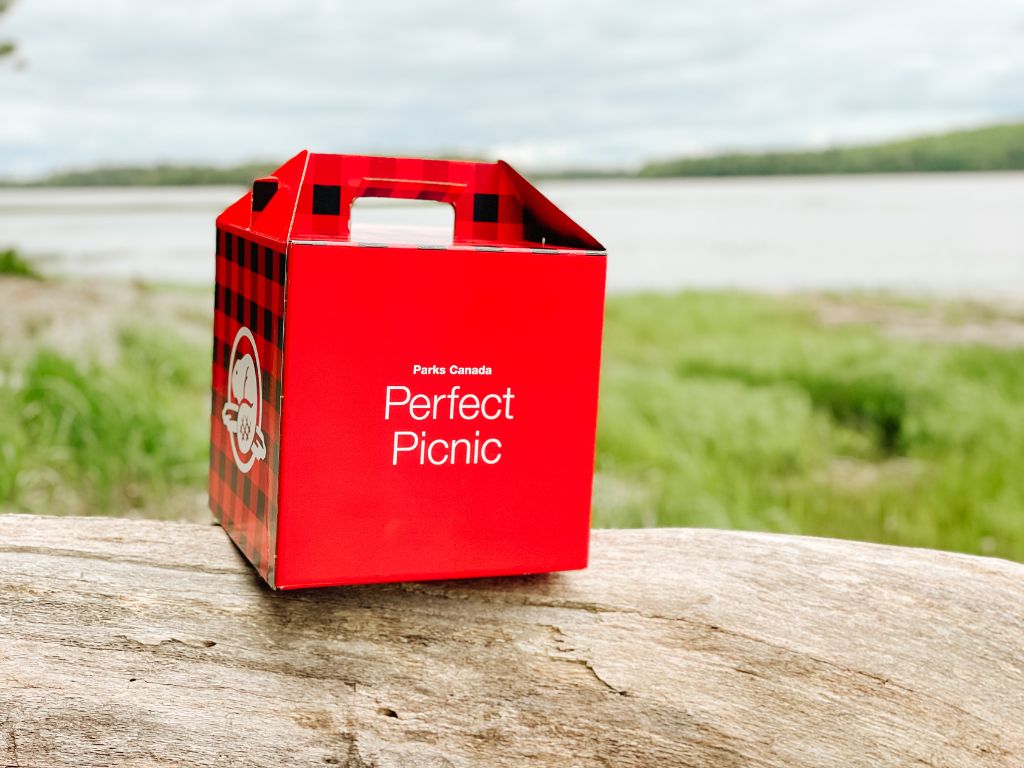 There are two things that make lunch tastes better, the first is when you don't have to make it, and the second is when it's eaten outside. I'd like to introduce you to Parks Canada's Perfect Picnic, a twist on "take-out" that allows you to enjoy a pre-made lunch and take it anywhere you want! In partnership with local restaurants, this allows you to enjoy some local cuisine in one of Canada's beautiful National Parks. "Bon appétit!"
6. Take Part in a Guided Canoe Tour
Stop in at the visitors centre for a schedule of free guided experiences by Parks Canada Interpreters. We were able to join in on a Guided Canoe tour, learning lessons about how to steer such a large group canoe, as well as about our surroundings in the beautiful park.
7. Go Kayaking or Canoeing on the Mersey River in Keji National Park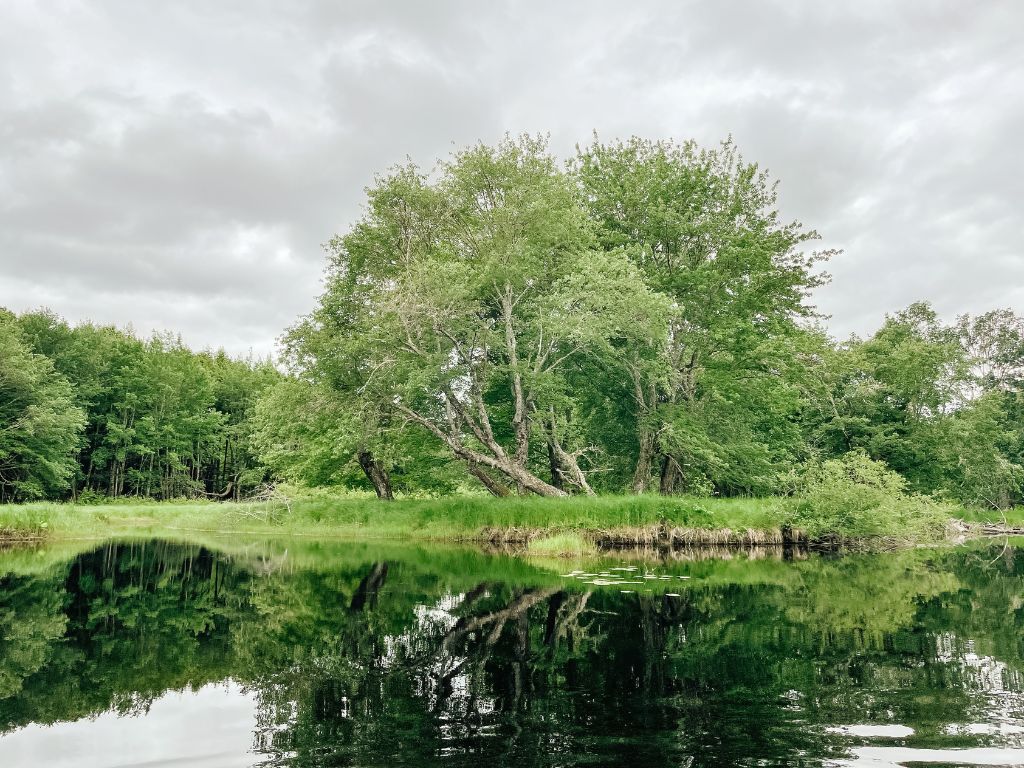 With interconnected rivers, lakes, and streams some of the best paddling in Atlantic Canada can be found right out of Jakes Landing in Kejimkujijk National Park.
Can we rent a canoe at
Kejimkujik
national park?
Rentals are available on shore by Whynot Adventure, and I recommend doing a guided tour so you can get all the tour highlights pointed out including the flora and fauna, and maybe even spot some resident turtles, beavers, or other wildlife along the way. Book your Kejimkujijk National Park canoe tour here.
8. Go Hiking in
Kejimkuji'jk
National Park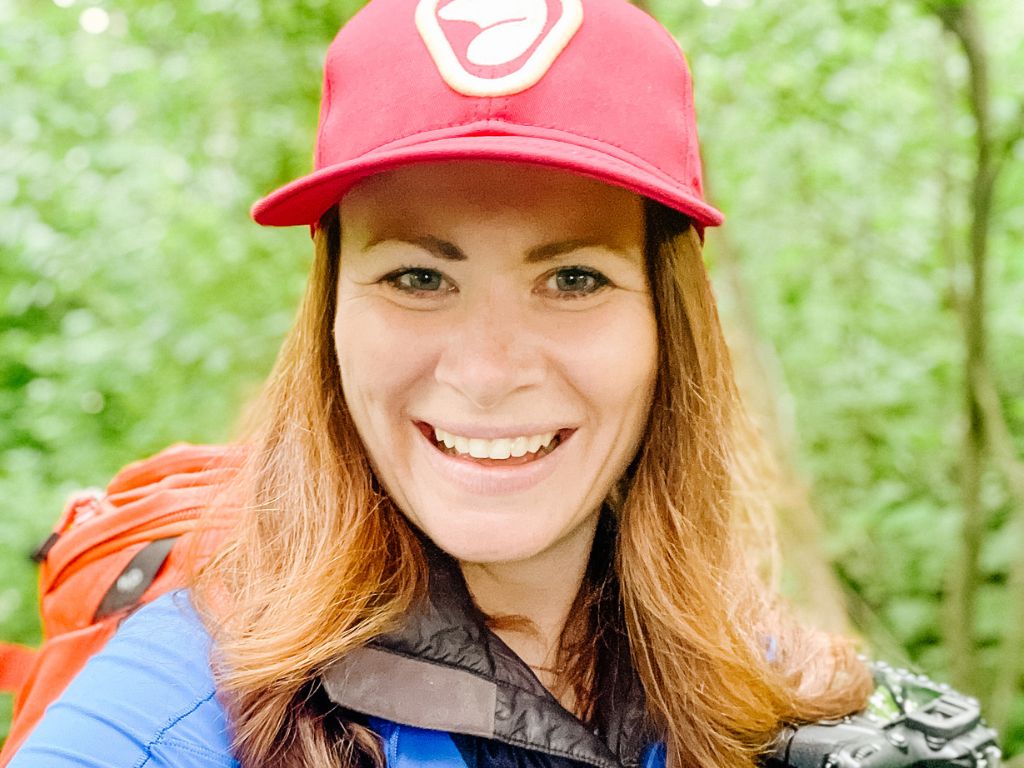 Kejimkujik is home to 12 front country hiking trails, each showcasing a unique sample of the Acadian forest. One of the most popular trails is the Hemlocks & Hardwoods Trail where visitors can enjoy a 5km hike through Kejimkujik's old-growth forest. When the oldest of these majestic old-growth hemlocks were just sprouting the Mi'kmaq were the only people to inhabit the Kejimkujik landscape. If you choose this trail you can take advantage of the shuttle to and from the trailhead that runs from Jim Charles Point.
Is Keji open for hiking?
Kejimkujijk National Park is open year-round however most amenities are only open from May 20 – October 31.
9. Explore the Dark-Sky Preserve at Kejimkujik National Park
Once the night falls, Keji's night sky will dazzle you. Thousands of stars come out to play in Nova Scotia's only Dark-Sky Preserve. You can do a self-directed tour by borrowing one of the Dark Sky Kits from the Parks Canada team or take part in a guided experience. Your evening program will include mythologies behind the constellations, a practical hands-on guide on spotting the stars and constellations, and you can work on earning "Ace" status by spotting 5 stars.
10. Get Hands-On Learning with the Parks Canada Xplorers Program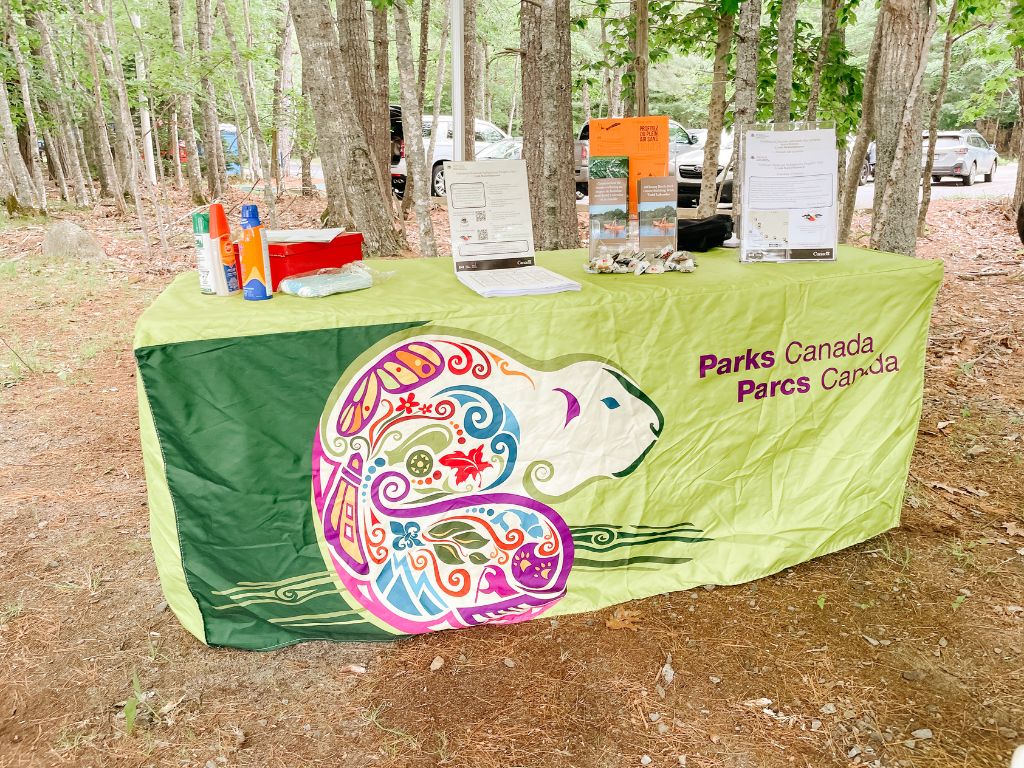 If you're travelling to Kejimkujik National Park with kids be sure to pick up Xploreres programs for each of your little adventurers. These booklets provide hands-on activities for the kids to take part in while on-site in the park, and when the activities are completed they can return them to the visitors centre and earn a park-specific dog tag as a souvenir. As parents, we love how they've combined education with adventure keeping the kids learning about the park they are exploring and having fun!
11. Sit back and enjoy a Campfire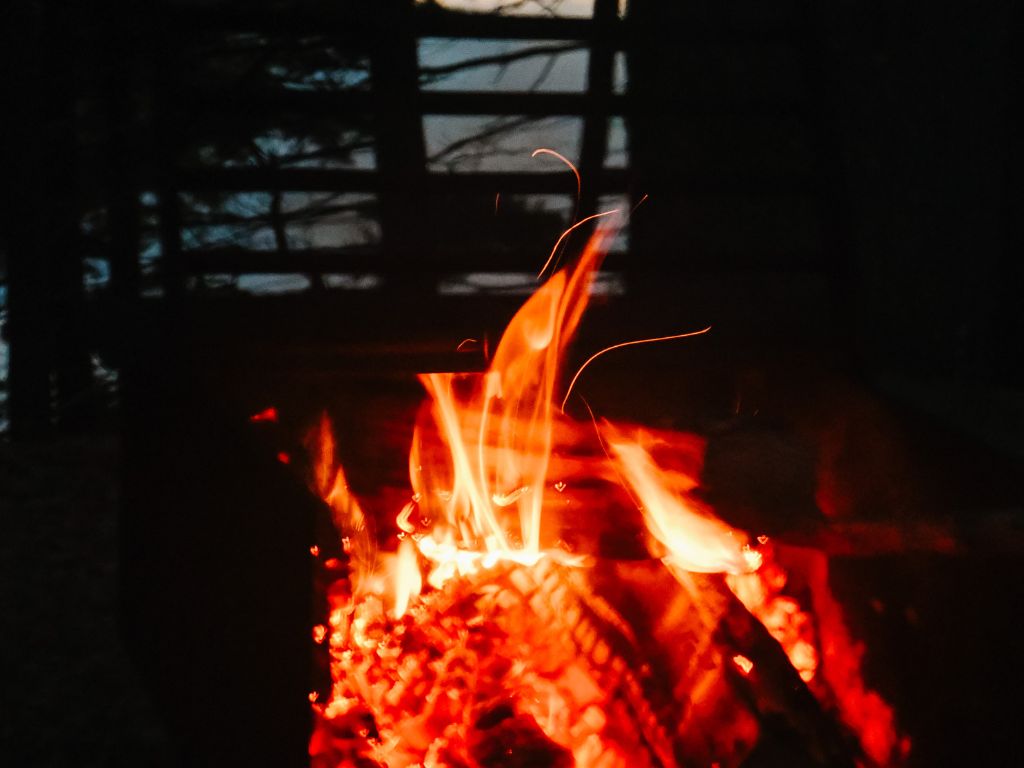 While there's lots to do and places to explore at Kejimkujik National Park one of the most magical moments is at the end of the day when you're sitting around the campfire with your family and friends, reminiscing about the day's adventures all while soaking in the incredible surroundings. The key lesson is to plan enough activities in your day to keep you busy but don't forget to enjoy some unscheduled downtime that allows you to soak in the magic of the park itself.
FAQ's about
Kejimkujik National Park
When was Kejimkujik national park established?
Kejimkujik National Park was established in 1969 as a national park reserve. It was designated as a national park in 1987 and a National Historic Site in 1995. It is the only National Park that is also a National Historic Site.
When is Kejimkujik national park open?
Kejimkujik National Park is open year-round but the amenities and camping are open from May 20 to October 31st. Be sure to check for current status and opening dates as this is subject to change every year.
Why is Kejimkujik national park important?
It is the only National Park that is also a National Historic Site. It is especially important because of its cultural landscape which showcases 4000 years of Mi'kmaq occupancy. The cultural history includes petroglyphs, habitation, burial, fishing sites, hunting territories, and travel routes.
What animals live in Kejimkujik?
From Parks Canada, "The park's marshes, bogs and shallow lakes support more species of reptiles and amphibians than occur anywhere else in Atlantic Canada, including such rarities as the ribbon snake and Blanding's turtle. The woods are home to mammals common to eastern Canada, eg, black bear, mink, flying squirrel and red fox."
Are there bears in Kejimkujik?
While bears have been spotted at Keji in the past they aren't regular visitors to the park. However, always practice running a Bare Campsite so that bears are not tempted to wander into your campsite and know what to do if you do encounter a bear on the trails.
Is there cell service at Kejimkujik?
Cell service in Kejimkujik National Park is limited based on where in the park you are. Some areas have excellent coverage while in others there is no service. For our group, it also depended on who your service provider was. We chose to use it as an excuse to disconnect from wifi and reconnect with mother nature. Emails and texts can wait!