2015 – I ask, "What is an oTENTik?"
2016 – I tell everyone, "I LOVE oTENTiks!"
2017 – We're ONLY staying in oTENTiks from now on!
That pretty much sums up our experience with oTENTiks. These half-cabin, half- tents brought the concept of 'glamping' into our home and we're sold… this is one of the best ways to experience our National Parks! Here's the top ten things we love about our stays in oTENTiks!
1. Comfort
Six-inch mattresses, warm heat flowing under a waterproof roof… I do love tenting but I also love the comforts of home when travelling with a young family. Plus, there is enough room to sleep 6 comfortably!

2. Location, Location, Location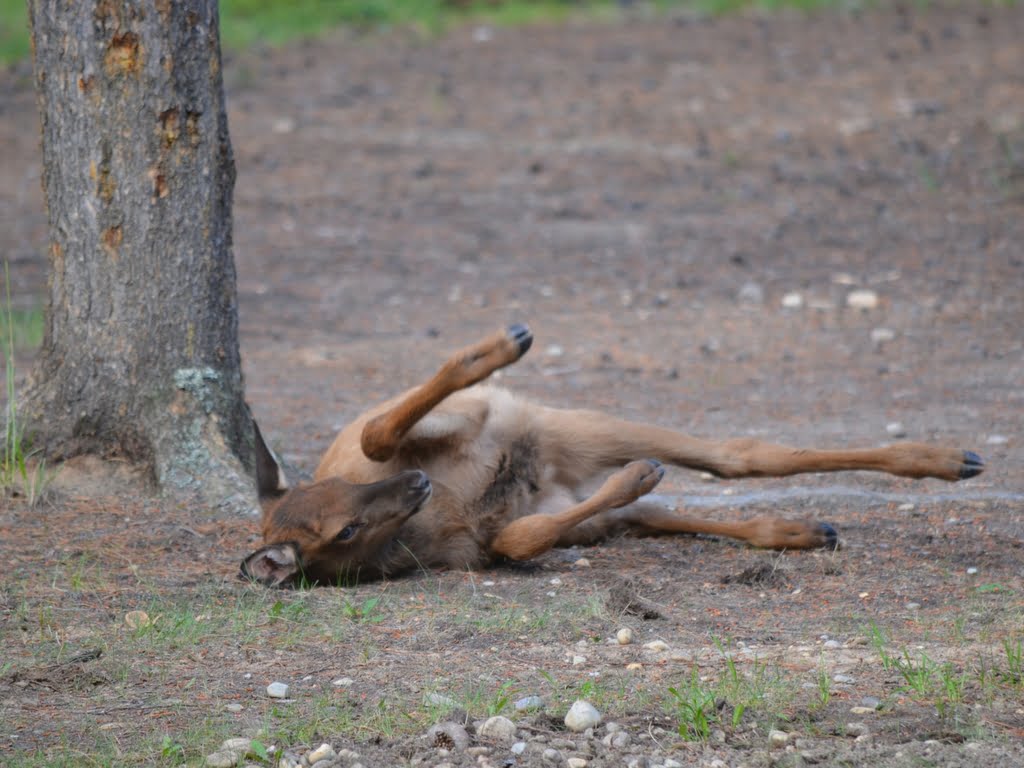 There's nothing like waking up in the morning and having a herd of elk at your front step, the baby calves playing tag and rolling in the dirt. Staying inside a National Park offers you views and experiences that you simply can't have inside a hotel.
3. Convenience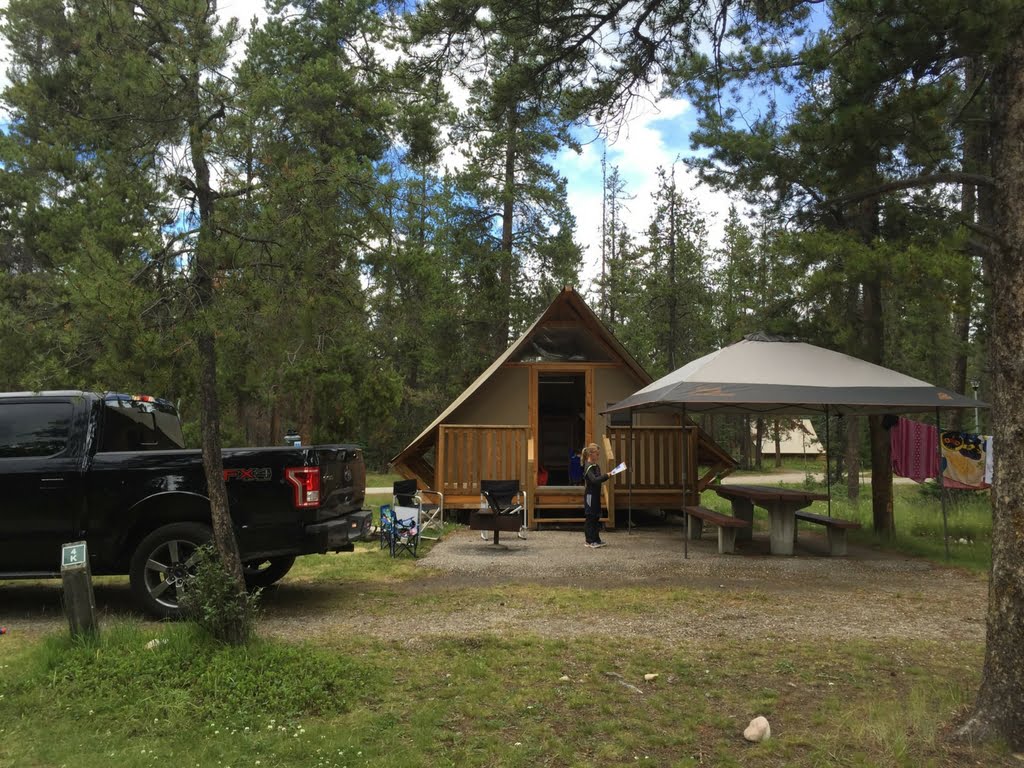 Don't get me wrong, I love family tenting trips but when you're on a road trip, the weather isn't great, and you have been driving for hours, there's nothing that makes you feel more spoiled then pulling up to a site that is all set up and ready to welcome you!
4. Heated
Some oTENTiks are heated, and when you're travelling to cooler parks (like Jasper) it's a great feature that offers ultimate comfort for guests
Wondering what else Jasper has to offer? Check out my blog post Top 20 Things to do in Jasper
5. Table and ChairsWhile
There's absolutely no eating or food allowed in the tents, it was great to have the tables and chairs, for the kids to colour and read on, for me to do some writing on, and for general comfort. The chairs are also a great place to hang bathing suits to dry!
6. Space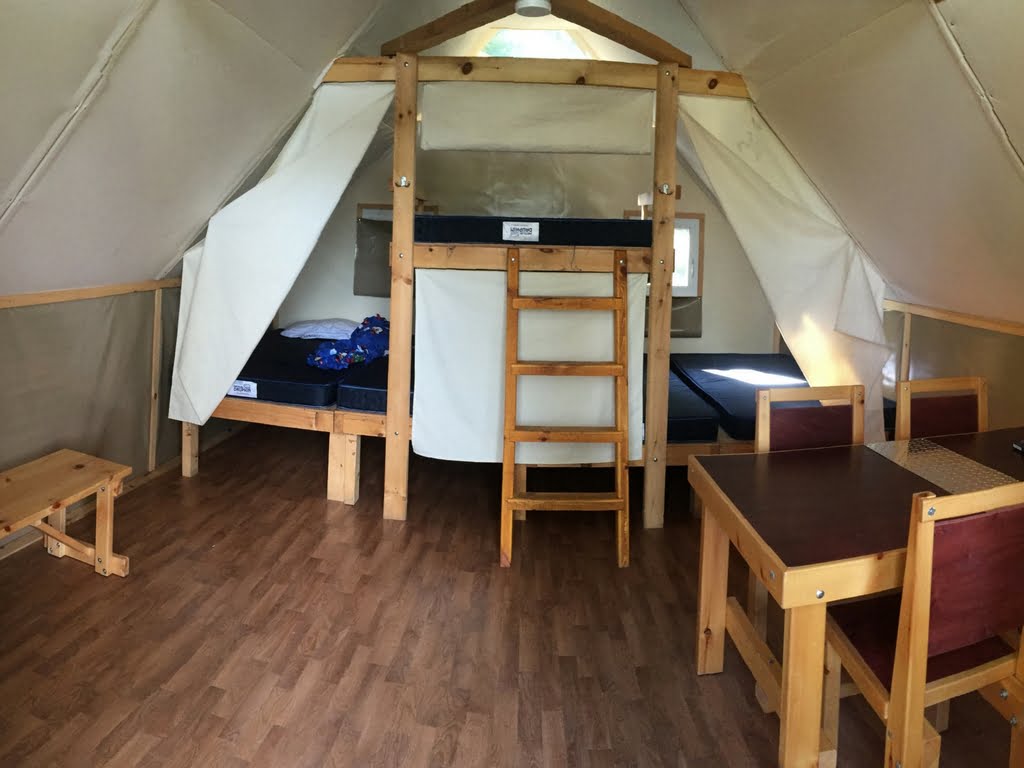 My husband absolutely loved that he could stand up inside the oTENTiks and stretch out… and get dressed. That's one of the things he hates the most about being in a tent! oTENTiks offer guests more than enough floor space to move around, unpack bags, and get changed. On a rainy afternoon there's even space for the kids to play!
7. Campfires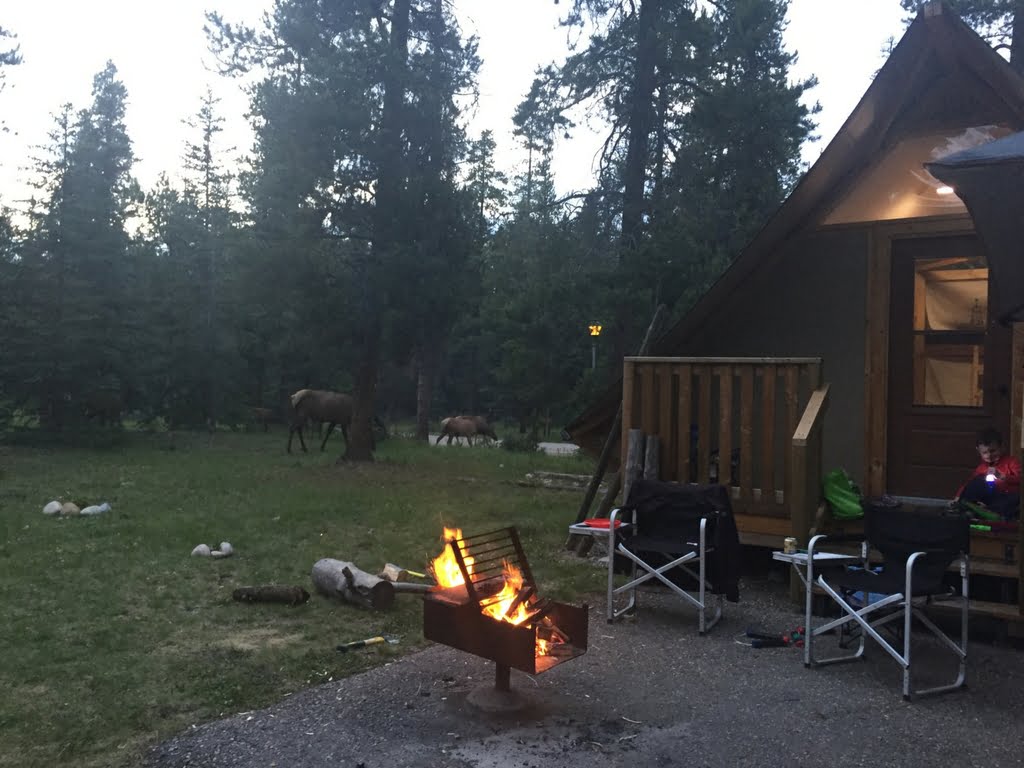 Campfires have forever been the ultimate social networking site and that's one thing that hasn't changed. Whether you're looking to reconnect with your own troop or meet other people, campfires are a great way to sit back, relax, and truly socialize!
8. Camp Food and Picnic Table Fun
Food always tastes better when you're camping. oTENTiks offer you the comfortable accommodations all while still being able to cook over a stove or a campfire.
9. Car

Being able to drive in and out of the campsite was a big "plus" for us. Whether we had forgotten ice for the cooler or just felt like getting our day off to an early start, being able to drive in and around the sights was awesome. (As compared to a motorhome)
10. Cost
At $120 per night these accommodations are not cheap, but also are not expensive for the quality of accommodations and location (see above) that you are getting. We were very happy with the value for our dollar. We also loved that once we were at a camp the kids got to take part in the Xplorer program, which kept them entertained and learning new things throughout the day, all for NO COST!
We hope you love staying in an oTENTik as much as our family did! Parks Canada offers oTENTik stays across the country. Booking an oTENTIk is popular, so it's recommended that you call or book online as soon as the reservation date opens, often in early January.
If you're inspired to plan your own oTENTik trip please tag us in a photo! We'd love to see other families' adventures!