Are you looking to hit up the slopes this Spring and wondering if you should take advantage of many of the amazing ski pass deals that the local mountains are offering?  
I've been a season's pass holder at more than one local mountain and all of their recent promotion got me thinking… which Spring Ski Special is the best deal? So this article is in NO WAY sponsored by anyone, just an unbiased look at the deals that are to be had!
Cypress Mountain
Cypress Mountain's Spring Sale on their bountiful Downhill Spring Season Passes ends April 13, 2020 – so hurry over to check it out while you can. The Spring Season Pass, can be purchased for only $179 and is valid from March 1, 2020 until the end of the season. This pass offers unlimited skiing or riding for under a $179 (all ages).If you are looking to secure your seasons pass for next year their Silver Pass is a great deal at $289 (blackout periods apply). To learn more about all their pass options visit their website here.
Seymour Ski Hill
Mt. Seymour is a short 30-minute drive from downtown Vancouver. The Spring Pass at Mt. Seymour costs only $119 for adults, youth, students and seniors. A pass for a child between the ages of 6 and 12 is only $49. The Mt. Seymour hills give you an unbeatable view of the Vancouver city lights as well as plenty of snow and sunshine.
If you purchase a 2020-21 full Season Pass, you can snag a Spring Pass for FREE even more savings for those who know they will be returning to the slopes year-round.
Looking to learn to ski or snowboard? Mount Seymour is where "everyone learns to ski" (myself included!) It's a great beginner hill for those new to the slopes.
You can learn more about the Spring Pass deals at their website here.
Grouse Mountain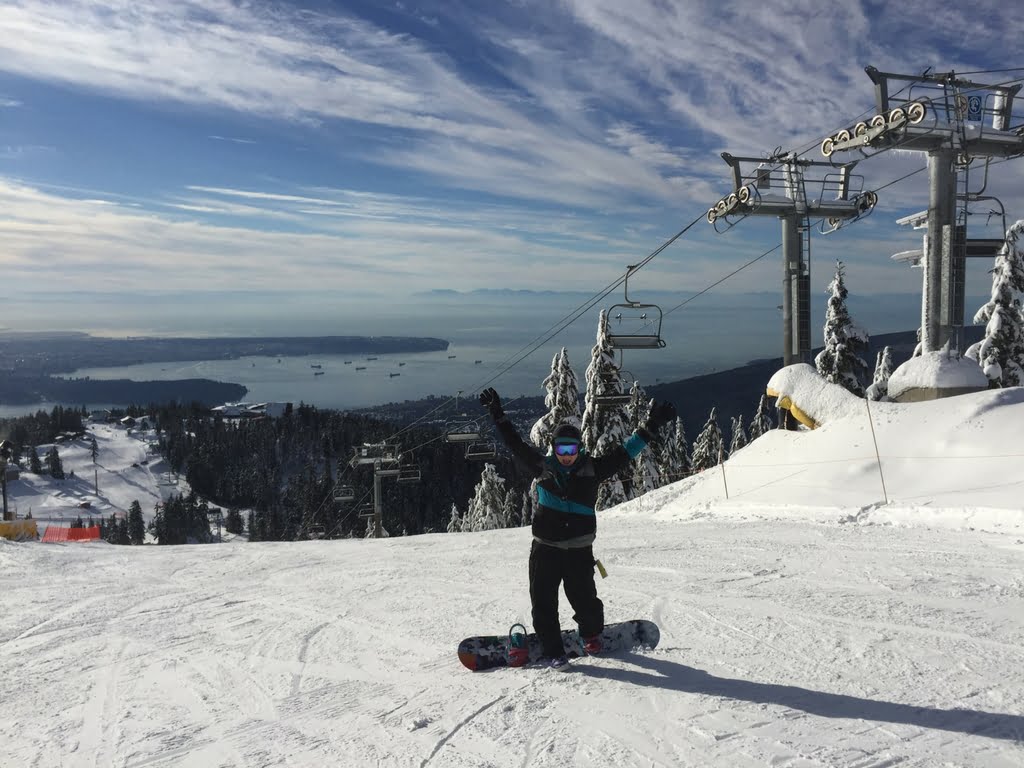 The Y2Play Snow Pass (2020/21) gives you access to skiing and riding areas through the current spring season and then from October 1, 2020 to the end of that winter season. Owning the Y2Play Pass does more than just give you access to the sweet slopes – it offers discounts to food and retail purchases as well as many other perks.
The cost of Y2Play passes ranges from $399 for adults (aged 19-64), post-secondary students at $299 and a family pass (for 2 adults and 1-2 children) at $949. The instant savings incurred may be anywhere from a couple hundred dollars to a thousand, depending on the package you select.
When bundled with the pass, you can save up on everything from rentals to lessons, and benefit from new perks such as access to the summer ropes course, free lift tickets at their sister resort in Revelstoke, as well as free lift tickets to bring a friend! 
You can learn more about the Y2Play Pass and winter sports on Grouse Mountain at their website here.
Each pass offers skiers and riders their own benefits. It's really up to you on what experience you're looking for, what mountain you prefer, and how often you're going to ride. Whether you snatch up a Spring sale or a seasons pass, all of the mountains are great places to GET OUTSIDE and play!