Click here to watch Jami Savage of Adventure Awaits, live on CTV News, as she explains how you can take your Spring Break to new heights!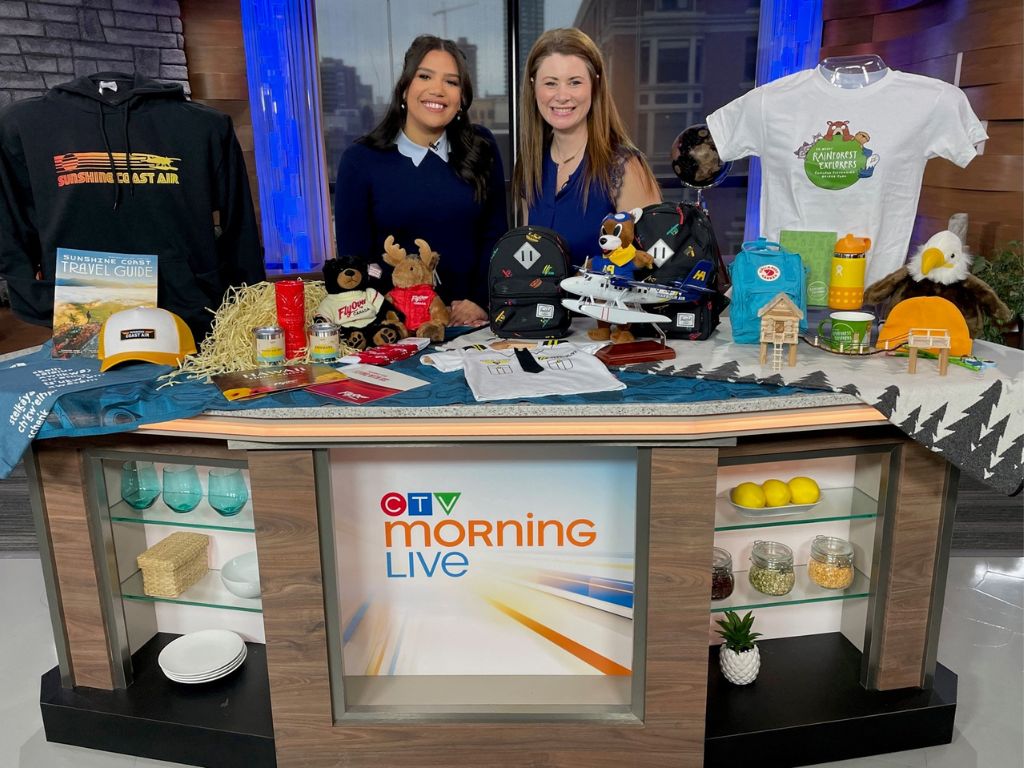 Spring break in Vancouver can either be the best two weeks off with the kids, or an overwhelming balance of "I'm bored, I'm hungry and why is it still raining?" So we've compiled this list of spring break ideas in Vancouver to help you plan adventure-filled days so your 2023 spring break is filled with great memories. After all, we live in one of the most beautiful places on earth with more adventures than days on a calendar! So start planning your best spring break yet!
Disclaimer: This article includes affiliate links from which I may earn a small commission if you choose to purchase your tickets. Money goes to help fund Adventure Awaits and keep more informational and educational articles coming your way!
25 Spring Break Ideas in Vancouver
Outdoor Adventures
1. Harbour Air – Kids Fly Free!
You read that right! From March 11 – April 2 kids can fly on Harbour Air for free, with each accompanying adult! (students fly at 50% off!). So why not take your Spring Break to new heights and head out on an epic local adventure right here in our own backyard? How about an overnight trip to Victoria with the ultimate scenic flight en route? Or want to take a scenic panorama tour? Kids also can secure the discount too! Simply book online, in-person or over the phone and the billing will be adjusted accordingly at check-in.
When: March 11 – April 2
Where: Harbour Air
Cost: Varies based on the route.
Duration: Varies based on the route.
Visit their website for more details.
2. Sunshine Coast Air – New Tour – Talasay Land, Sea & Air Audio Tour!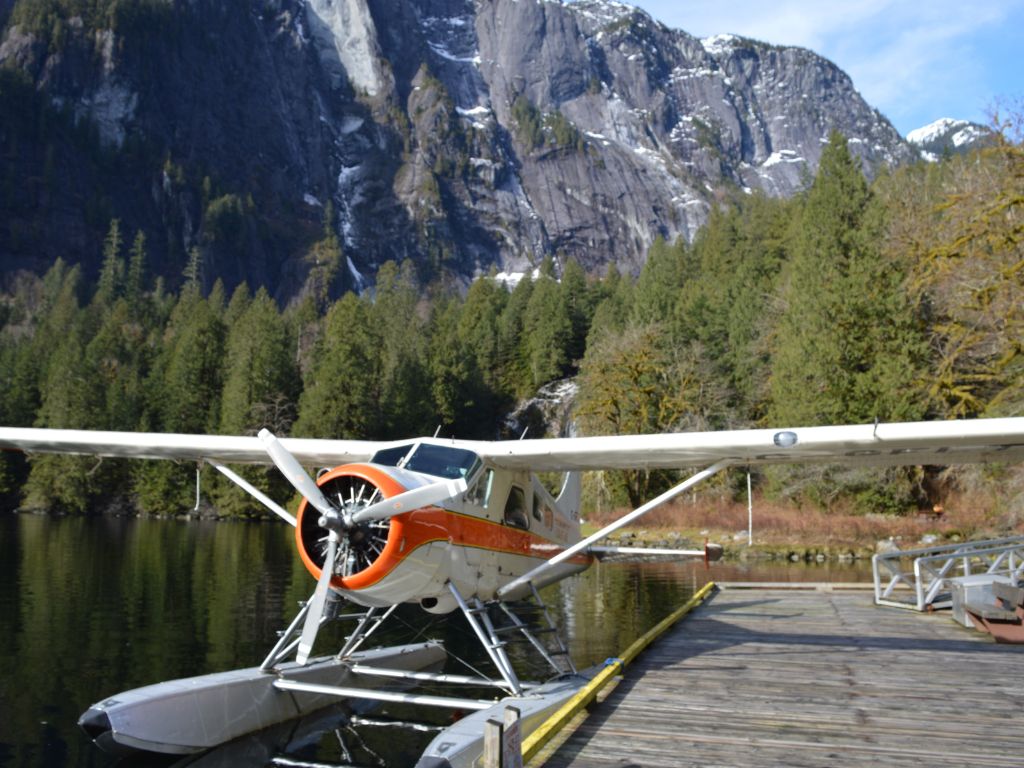 This Spring break, Sunshine Coast Air and Talaysay Tours are launching a new package that combines both adventure and a cultural-historical attraction with the Talaysay Land, Sea & Air Audio Tour. These two local businesses wanted to offer you an adventurous way to learn about the history and culture of their region and to inspire ongoing respect for the land we all live and play in. As you enjoy a spectacular 50-minute scenic flight you will listen to stories, songs and the history of the Shishalh peoples who have lived there since time immemorial. Spring on the Sunshine Coast offers the best of all worlds for visitors. Whether you're looking for outdoor adventure, cultural attractions, or new dining experiences they are right in Vancouver's backyard. It's just a short 40-minute ferry from Horseshoe Bay to the southern Sunshine Coast.
When: March 2023 onward
Where: Sechelt, Sunshine Coast
Cost: Varies based on the route
Duration: Varies based on the route.
Visit their website for more information.
3. Capilano Suspension Bridge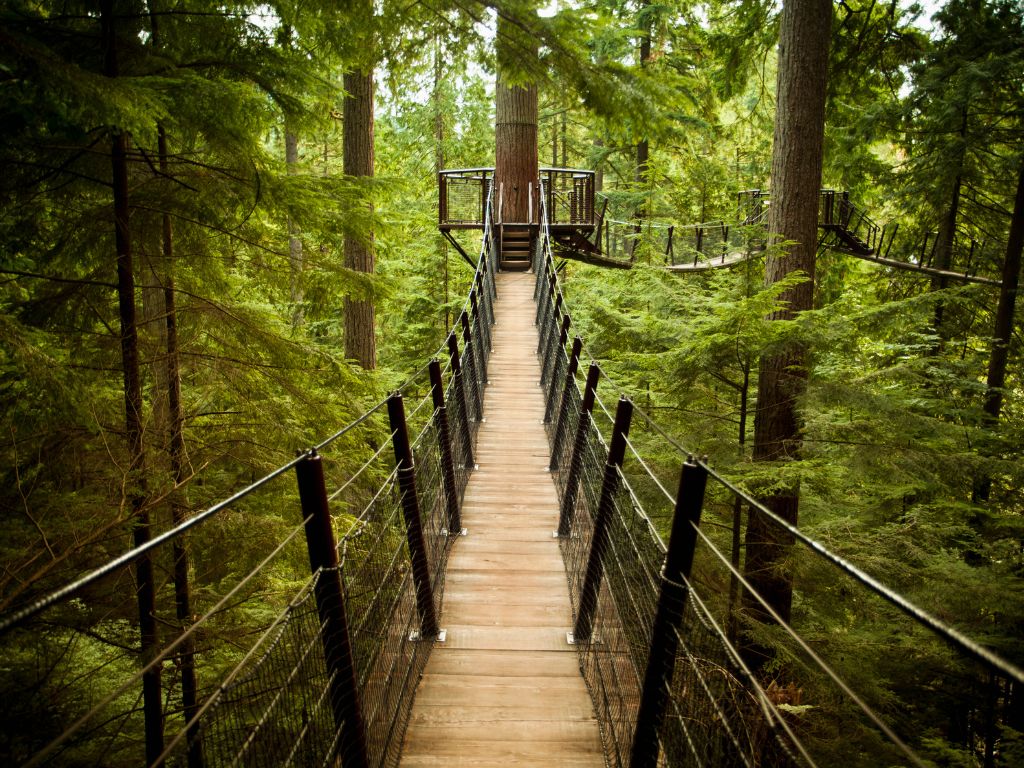 Nestled amongst the West Coast rainforest in North Vancouver, the Capilano Suspension Bridge Park offers visitors four thrilling attractions:
Suspension Bridge – follow in the footsteps of millions of visitors who have crossed the Capilano Suspension Bridge since 1889 and take in the incredible views.
Treetops Adventure – Get an awe-inspiring perspective of a thriving coastal rainforest from viewing platforms and seven suspension bridges hanging high up in the trees.
Cliffwalk – Providing a thrilling view on the edge of nature, Cliffwalk is a cantilevered walkway clinging to the granite cliff high above the Capilano Canyon.
Rainforest Explorers Program – A self-guided interactive program that allows kids of all ages to explore and learn about the rainforest. Start by visiting the Treehouse, which marks the very beginning of Treetops Adventure, and receive a booklet to fill out as you make your way through the rainforest, engaging in fun activities and puzzles. Before leaving the Park, collect your own Rainforest Explorer's reward before heading back across the Suspension Bridge!
Are you a BC resident? When you visit, convert your day pass into an annual pass at no additional fee! This will allow you to visit again for some of their popular attractions like Canyon Lights, Love Lights, and Canyon Frights!
Click here to purchase your tickets for the Capilano Suspension Bridge & Park!
4. Fly Over Canada – Fly Over Hawaii this Spring Break!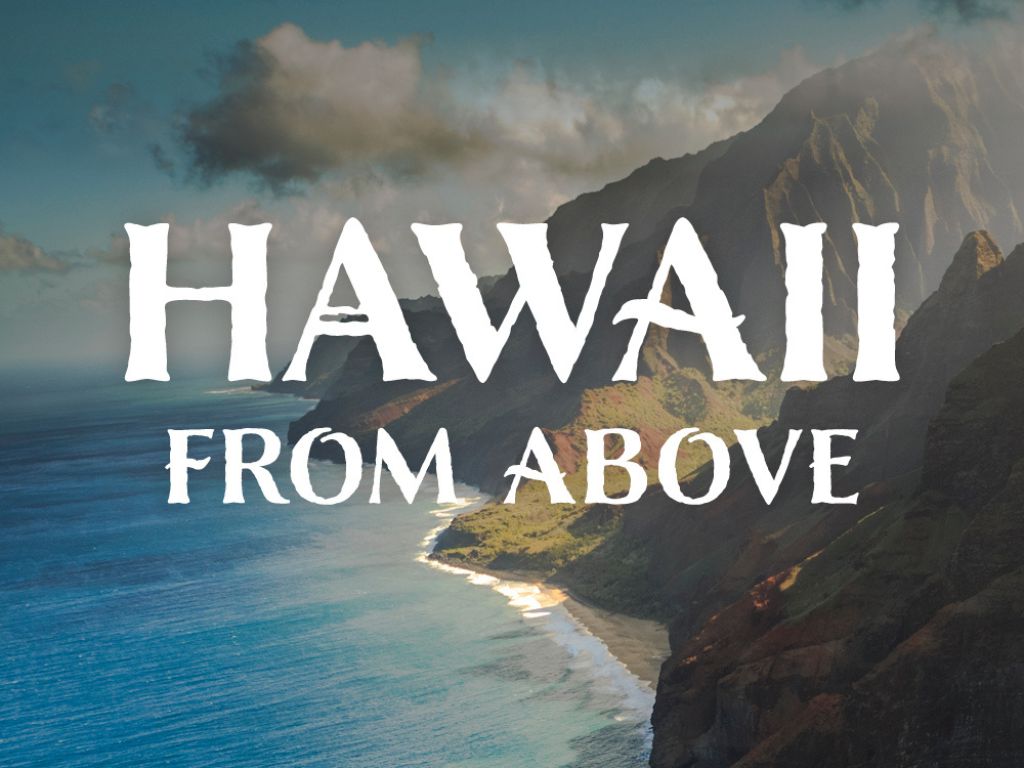 When: Open Year Round
Where: North Vancouver
Cost: Children's tickets start at $24.95, Adults $62.95
Duration: Expect to be at the attraction for about 1 – 2 hours
For more information, visit their website.
Are you looking for activities to get you and the family out and about this March break? Head down to Canada Place in downtown Vancouver and explore the islands of Hawaii at FlyOver Canada on the ultimate flying ride. Soar over Waikiki Beach, the Road to Hana and the flowing lava at Hawaii Volcanoes National Park aboard the latest feature film, Hawaii From Above. From lush forests and flowing waterfalls to sandy beaches and dazzling shorelines, you'll feel, see, and hear the magic of the islands.
Secret Scavenger Hunt: During March Break Fly Over Canada will be popping up around town, armed with prizes, passes and other surprises! Follow them on Instagram @FlyOverCandadaVancouver and keep a look out from March 22 – 26 for a chance to win!
Click here to book your FlyOver Canada tickets!
5. Hit Your Local Mountain!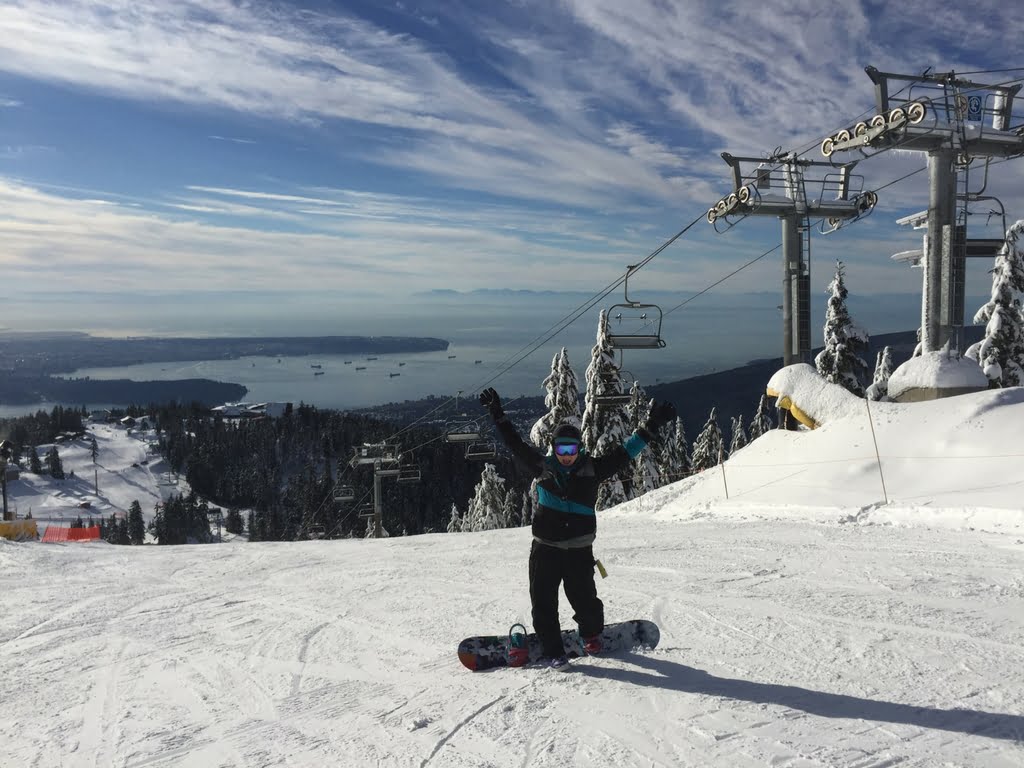 If you have a ski pass, this is your last month to use it, so gear up the kids and hit the slopes! If you don't have a pass but think you'll want one next year, NOW is a great time to buy it. You'll get next year's season's pass purchase out of the way AND be able to ski for the rest of this year for FREE! Check out our article that compares all of the different prices and packages for each mountain here.
6. Vancouver Mysteries – Become a Detective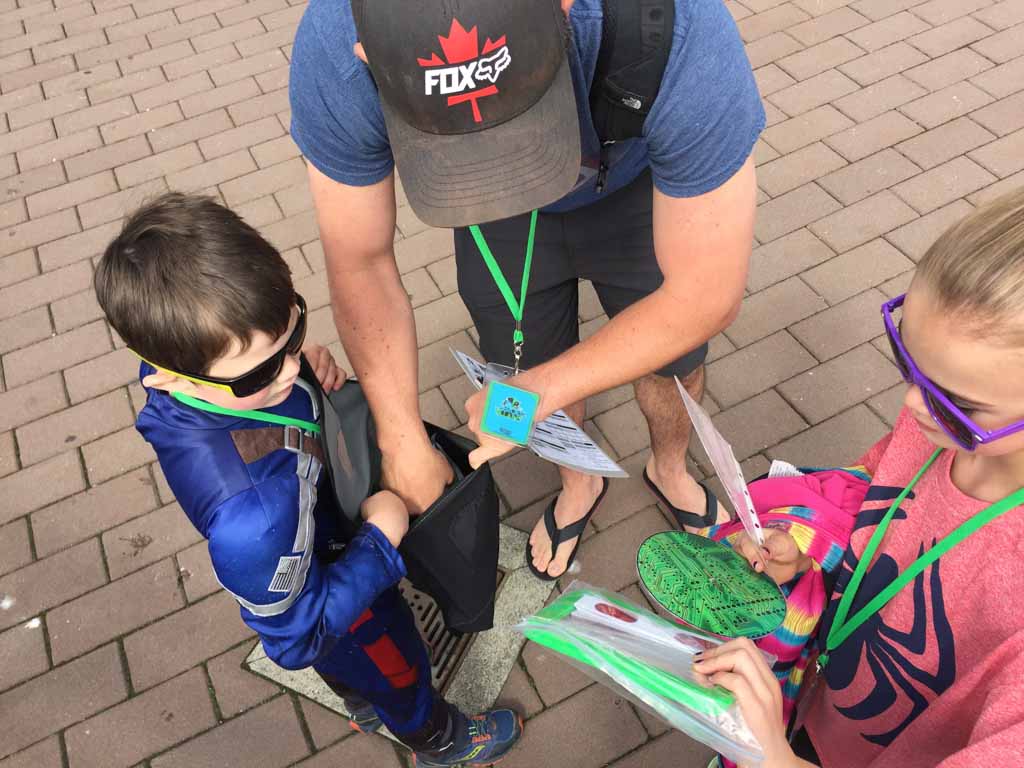 Whether you have family coming from out of town, are looking for an adventure for a group of kids, or want to have a fun day in the city with your family, becoming a detective with Vancouver Mysteries is truly a fun experience for everyone (we did our tour 4 years ago and the kids still talk about it!).
With 4 themes to choose from, you and your crew of 2 – 6 people will get to explore Vancouver while chasing down a mystery. Have a puppy? Dog-friendly options are available! This is an excellent way to experience the city in a whole new way, uncovering clues you never even knew were there. "Game routes take you past historic sites, iconic architecture, remarkable public art and more. Be prepared to discover some amazing coffee shops, bakeries, restaurants and bars along the way – make a day of it or pick up goodies and enjoy a mystery picnic in one of the parks along the game routes afterwards"
When: March
Where: Downtown Vancouver
Cost: Prices vary based on group size.
Duration: Expect to spend about 2 hours on your adventure
For details, visit their website.
Click here to book your Vancouver Mysteries Secret Mission Spy adventure!
7. Mt. Seymour Tubing and Tobogganing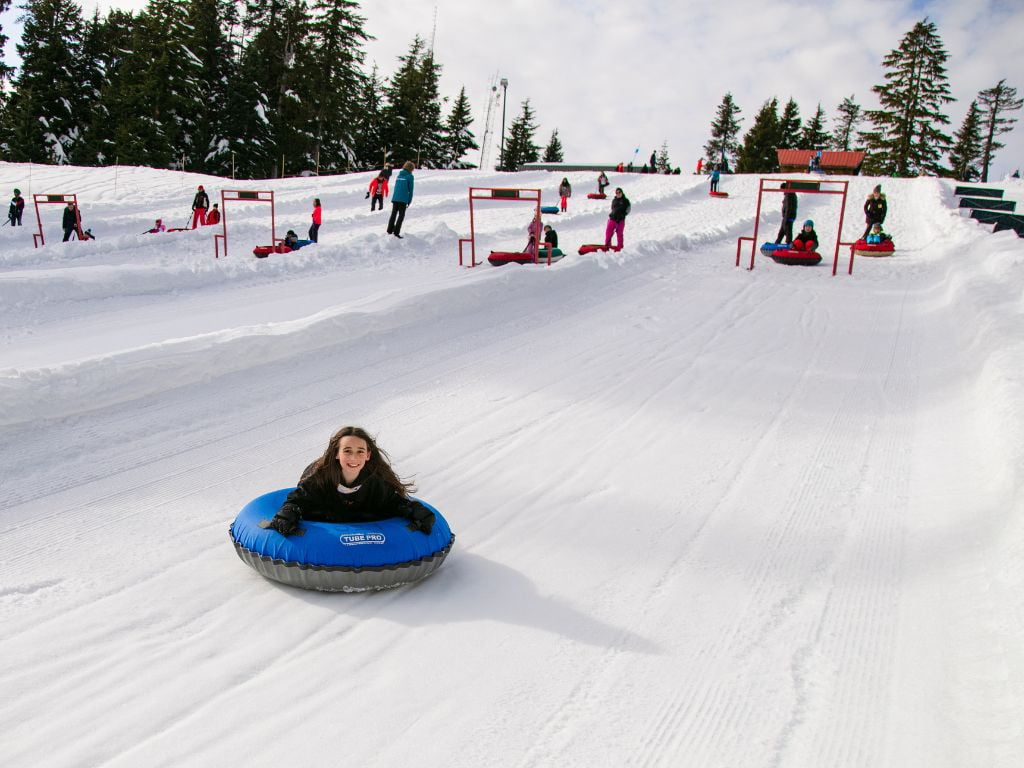 Mt. Seymour has two epic options for you to hit the snow and play hard this Spring Break. The Snow Tube Park allows you to "fly" down the groomed slopes and enjoy the easy ride back up on a custom tube tow (participants must be at least 48" or 122 cm to ride). If you're looking to go for a traditional toboggan, you can do that as well at Mt. Seymour Toboggan Park. Open to all ages with no height restrictions it is a great way to bring your toboggan or sliding mat and play in the snow with the family.
When: March
Where: Mt. Seymour Resort, North Vancouver
Cost: Tobogganing $10, Tubing $33 (Prices per person)
Duration: Tickets are valid for 2 hours
Visit their website for more details.
8. Fort Langley National Historic Site – The Local B's – bats, bears, birds, bees, butterflies, beavers!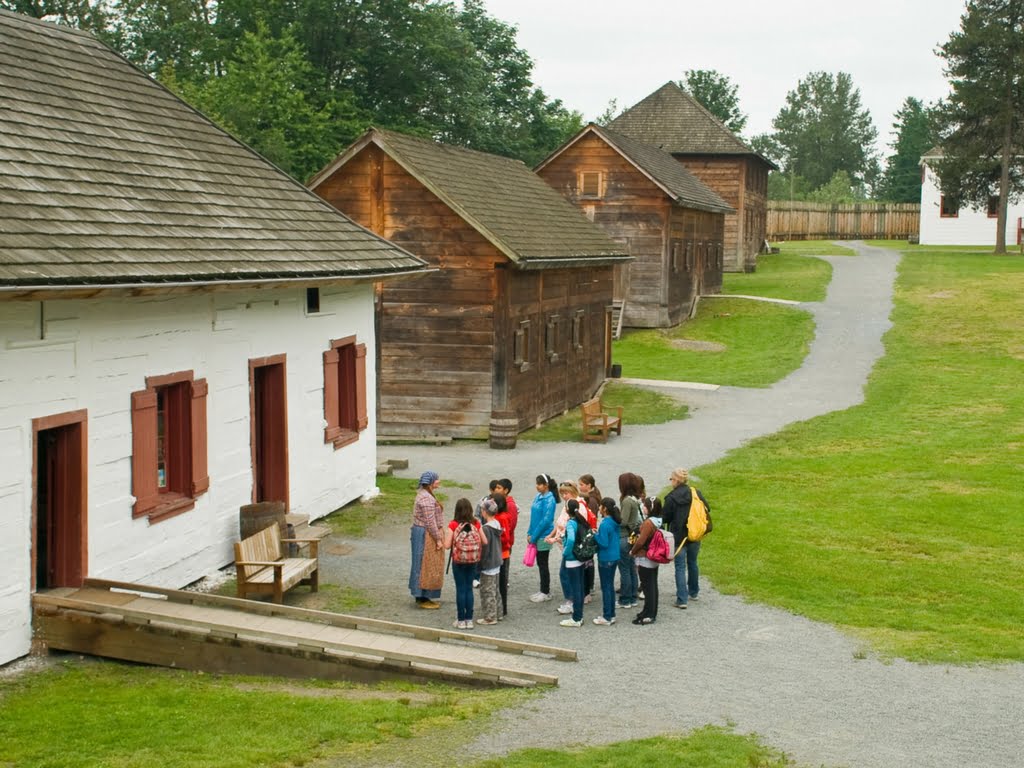 The Fort Langley National Historic Site is welcoming a different community organization each day for Spring Break, to teach guests about "The Local B's" and how to help take care of them. From bats, bears, birds, bees, butterflies, beavers, and more. You'll be invited to participate in the local planting station, take home a peat pot and grow your own plant to help your local pollinators.
While visiting The Fort you'll also be able to take in the other sites' attractions including the blacksmith, and the fortress walls, and don't forget to do the Parks Canada Explorers program!
When: March 13 – 26, 2023 10 am to 5 pm
Where: Fort Langley National Historic Site, Fort Langley
Cost: Children / Youth = Free. Adults $8.50
Duration: Expect to spend 1 – 2 hours
For more information, visit their website.
9. Vancouver Shipyards – Skate On The Shore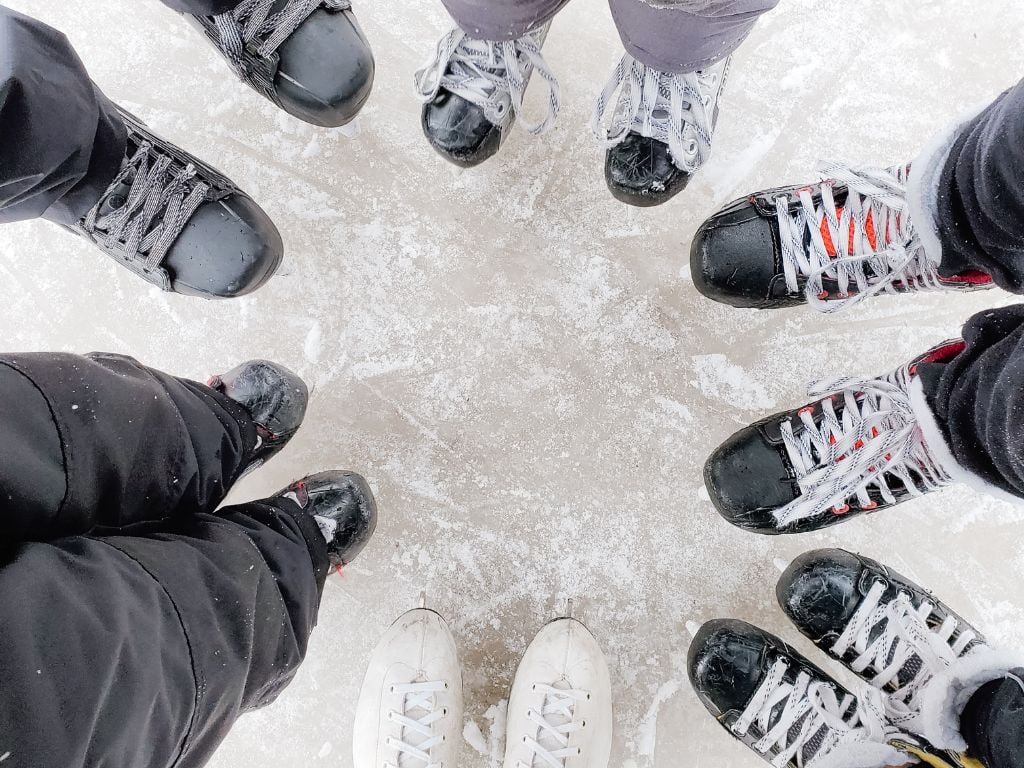 The Shipyards in North Vancouver offers a unique outdoor skating experience set with the city of Vancouver as the backdrop. Open daily from 1 pm – 8 pm, it's an affordable option and a great way to get in the last days of winter on ice! If you own your own skates, you can skate for free! Skate rentals (limited quantities) are available at a cost of $7 for adults, and $5 for kids.
When: Open until March 26, 2023
Where: North Vancouver
Cost: Free (if you own your own skates). Rentals: Adults – $7, Children $5.
Duration: Expect to spend 2 – 3 hours, 1 hour(ish) skating, and the rest wandering around the shipyards, Lonsdale Quay, etc.
Visit their website for more information.
Mom Tip: snowfall may require brief closures of the ice for snow clearing or a full closure of the ice – get the latest updates on Facebook or Twitter.
Want to extend your skating adventure? Click here to book a night at the Pinnacle Hotel at the Pier, a quick 2-minute walk from the skating rink.
10. Lynn Canyon Ecology Center – Discovery Days
Fantastic Frogs, Eat Your Greens, May Flowers, and Scurrying Squirrels, the Lynn Canyon Ecology Centre has a variety of family programming this Spring that'll bring you right into the woods and actively engaged with forest school learning. Be sure to venture over the suspension bridge and explore the forest while you are at the park! Sign up for this four-week series starting Saturday, March 18th.
When: Saturdays starting March 18th.
Where: North Vancouver
Cost: $46 per family for all four weeks.
Duration: 2 hours
Click here for more details.
11. WildPlay – From Aerial To Axe Adventures!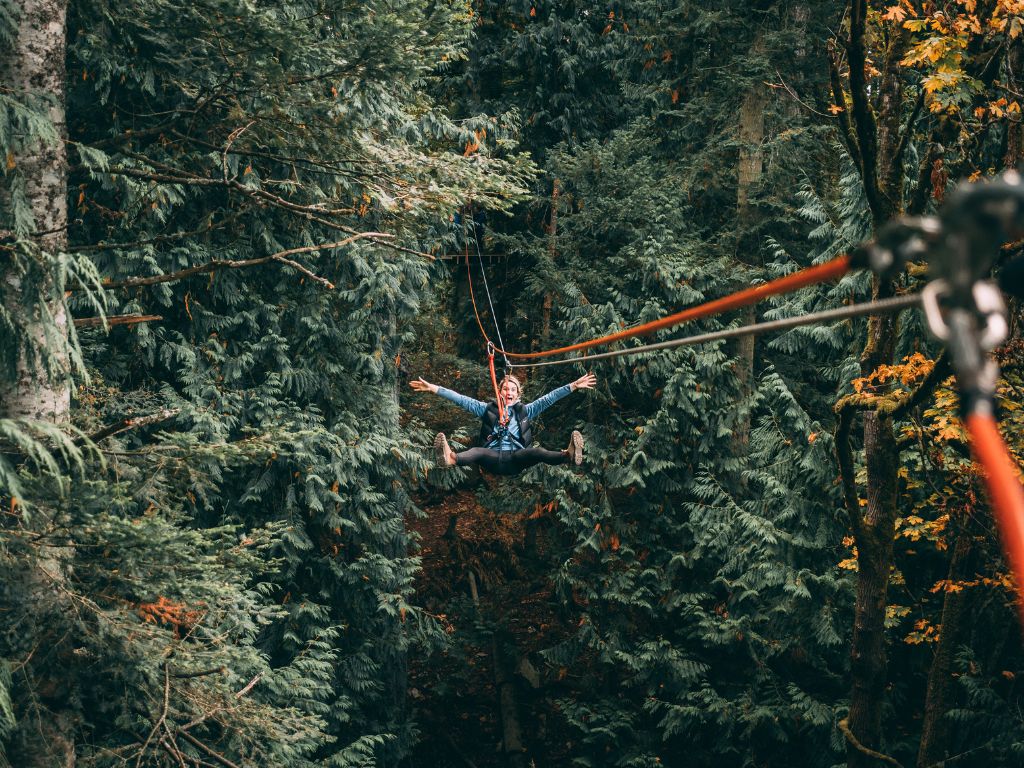 WildPlay Elements Park in Maple Ridge is open for Spring and invites you to come and check out a variety of hands-on adventures, suitable for the whole family. From high-in-the-sky obstacle courses, to down-on-the-ground axe throwing, to the WTF (What's To Fear) jump, there's a lot of outdoor adventure waiting for you at Wildplay!
When: Open for Spring
Where: Maple Ridge
Cost: From $44 – 54
Duration: Expect to spend 2 – 3 hours
For more information, visit their website.
12. Cultus Lake Adventure Park – Spring Break Escape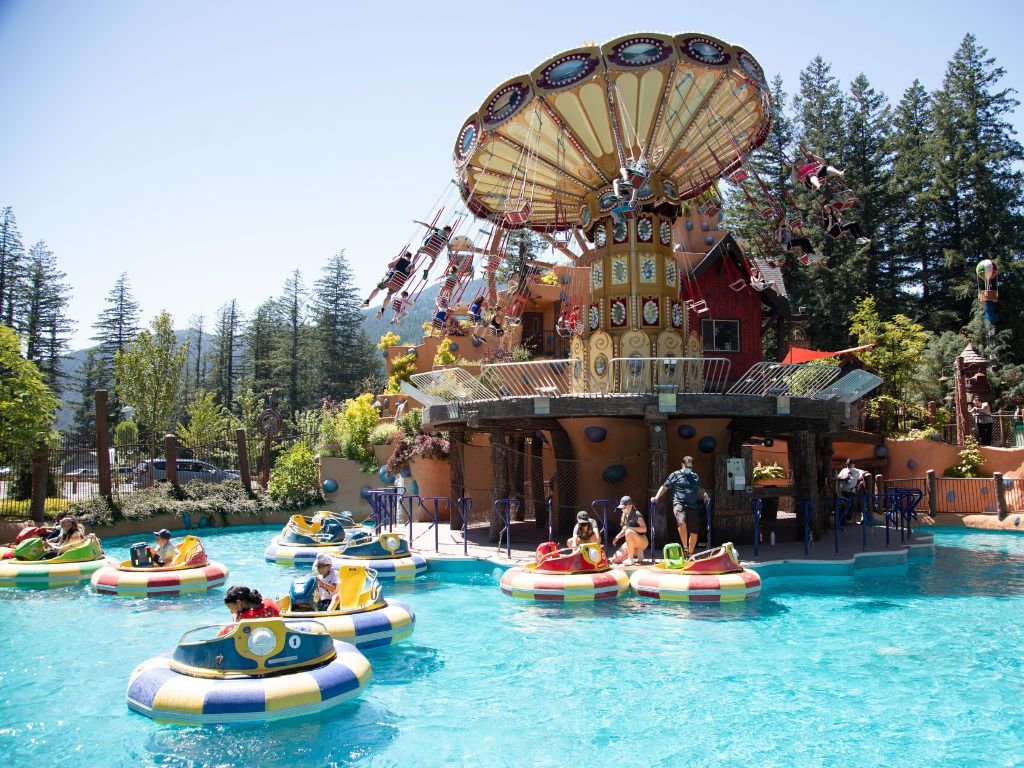 Embrace some Spring sunshine and head out to Cultus Lake Adventure Park for a day of rides, drops, swirls, swooshes, splashes, and searching. The perfect park for your younger adventure seekers, there are a variety of rides waiting for you. Pair it with a picnic next to the lake and a visit to the beachside playground and you have the perfect family-friendly Spring Break day!
When: Opens March 18 and on select days
Where: Cultus Lake
Cost: Day pass $23
Duration: Expect to spend 2-3 hours
For more details, visit their website.
Mom Tip: Twilight pricing is $15 so you could do a picnic in the park and then head over to the adventure park from 2-5 pm for extra savings.
13. BC Bird Trail – Take Your Walk To a New Level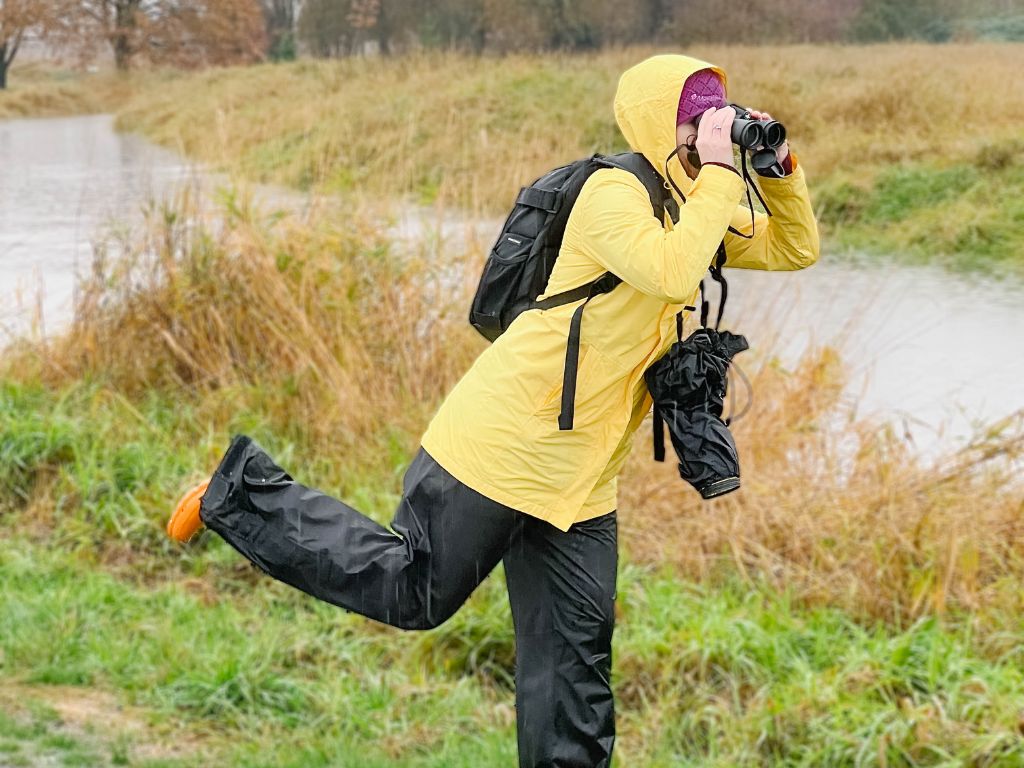 Sometimes getting the kids to head out on a Spring walk can be… challenging! Well the new BC Bird Trail is a great way to head out into some beautiful regions throughout the city and spot some BC birds along the way. With their "Look up, Stay Grounded" slogan, the BC Bird Trail brings you customized itineraries through the South Fraser and Fraser Valley that will bring you up close and personal with some of the region's most beautiful birds. Check out their website for more details.
When: Year Round
Where: South Fraser & Fraser Valley
Cost: FREE!
Duration: Expect to spend 2-3 hours
Visit their website to explore the trail.
Mom Tip: Pack snacks, but don't share them with our birdie friends! Also, download the Merlin app so you can learn more about the birds that you're hearing and track your bird finds on your adventures!
14. Embark on a day Trip! Squamish? Victoria? Whistler?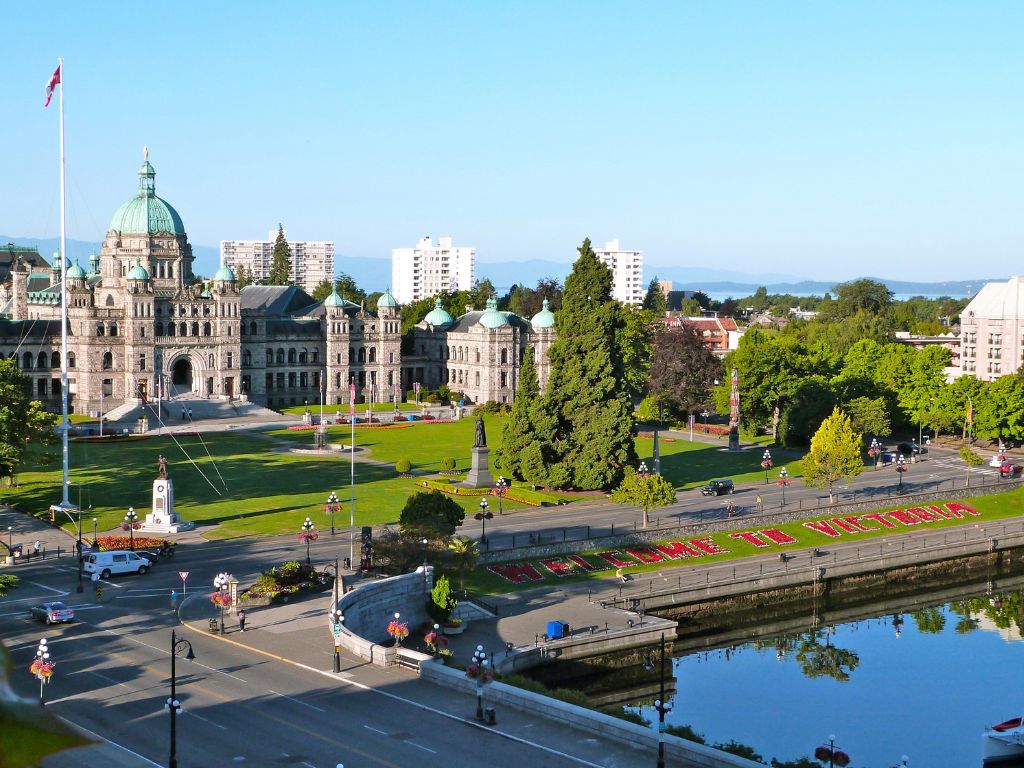 While Vancouver is a world-renowned destination, we also benefit from being surrounded by so many smaller amazing communities, all within day-trippin' reach! So why not load up the car and head out for a day (or an overnighter) to one of these great cities and spend the day being a tourist in your own backyard:
Day Trip Destinations:
Squamish
Whistler
Victoria
Nanaimo
Indoor Spring Break Ideas in Vancouver
15. Marvel Avengers – S.T.A.T.I.O.N – NEW To Vancouver!
The Marvel Avengers S.T.A.T.I.O.N is coming to Burnaby this March! As an Avengers family, we are excited to head out to this new fun and interactive experience! You'll start your adventure as a new recruit and dig into the history, science, engineering, genetics, and profiles of your favourite Avengers as you complete your training to become a member of the Avengers S.T.A.T.I.O.N team! This is not a display of costumes and props, but rather a hands-on interactive experience where you'll get to play with gadgets, take part in simulations (like flying like Iron Man!), try to lift Thors Hammer, and solve problems like Bruce Banner! All the heavy hitters including Captain America, Black Panther, Captain Marvel, Black Widow, The Hulk and more will be represented. (Parent hint, this is a fun way to also sneak in some education with science, technology, engineering, and math integrated into the attraction!).
When: March 3 – May 28
Where: The Amazing Brentwood, Burnaby
Cost: $23 for children, and $26 for adults.
Duration: Expect to spend 45 minutes to an hour
Visit their website for details.
16. Sea To Sky Gondola – Kids Ride FREE!
Spring break is the perfect time to soar at the Sea To Sky Gondola and parents can save as kids ride for free Monday to Thursday, March 13 – 30! (guests can receive one free child ticket with the purchase of an adult or senior day ticket when they purchase online).
When: March 13-30, 2023
Where: Squamish
Cost: Children are Free with an Adult ticket ($61.95)
Duration: Typically guests spend 3 – 4 hours per visit
Visit their website for more details.
Click here to purchase your Sea to Sky Gondola tickets!
17. Live Action Dinosaur Tale at Massey Theatre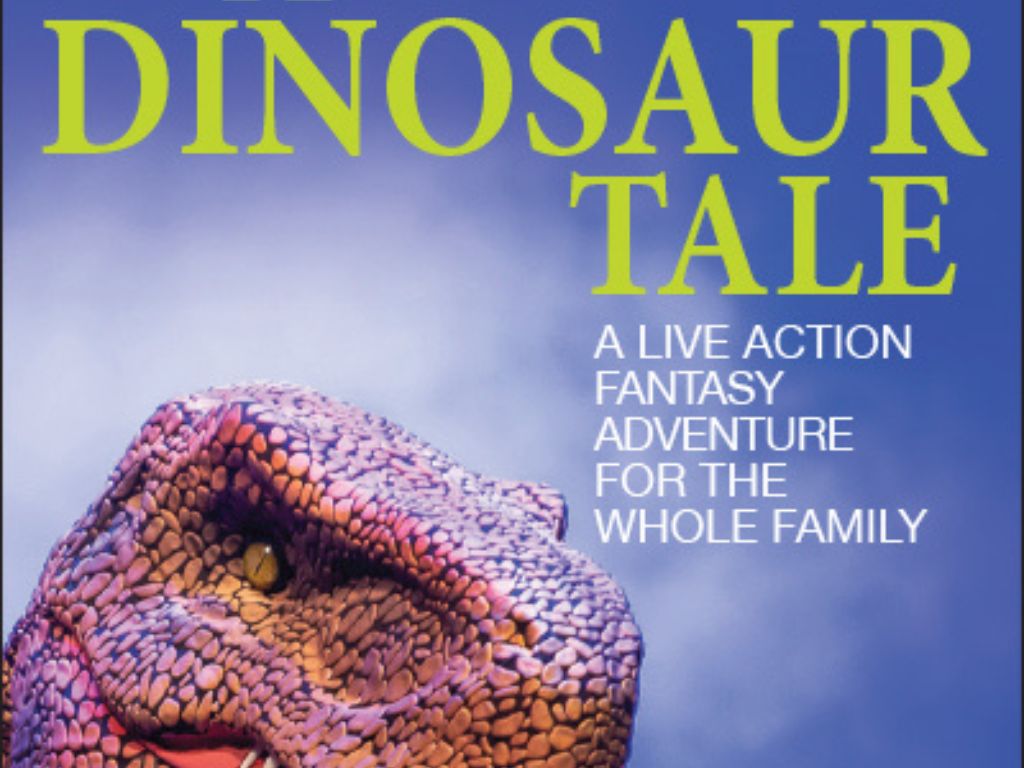 Massey Theatre in New Westminster comes alive on March 18th and 19th when a mysterious time-warping wormhole brings back the dinosaurs to our world, right here in 2023! Lisa and Declan are eighth graders who have to learn how to send the creatures home before their school field trip is over. A perfect outing for kids ages 5 – 10 years, this family-friendly show brings together adventure and action right on stage!
When: March 18 & 19 at 2 pm and 7 pm
Where: Massey Theatre, New Westminster
Cost: $20 – $30 based on seating
Duration: Unsure.
For details, visit their website.
18. Vancouver Aquarium – Nature's Ninja!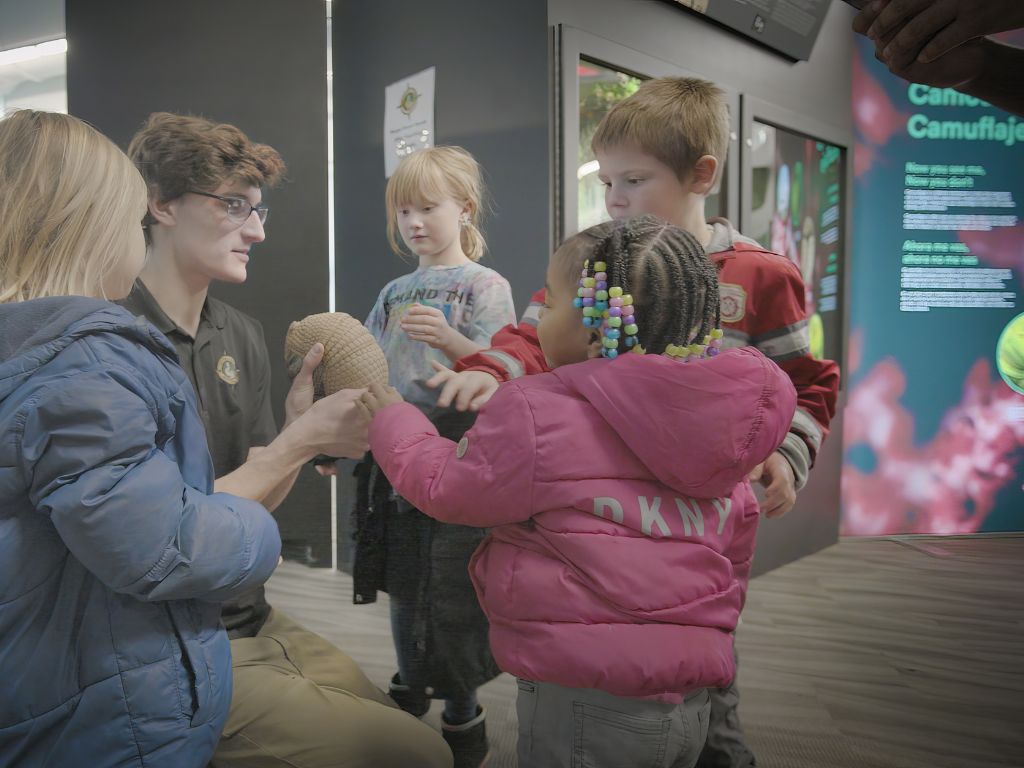 Do you have an animal lover in the family? How about a trip to the Vancouver Aquarium where you can learn about animals that have evolved to protect themselves from attack? Showcasing 16 species and their ninja mechanisms, you'll see 17 animal habitats, including the two-toed sloth and three-banded armadillo. You'll learn about all the creative ways these animals are self-defence experts including armour, claws, teeth, venom, poison, and more.
When: Now through September 4
Where: Vancouver Aquarium, Stanley Park, Vancouver
Cost: Prices range from $28-$45 depending on the date.
Duration: Typically guests spend 3 – 4 hours per visit
For more information, visit their website.
19. Britannia Mine Museum – Mini Mud Monsters Program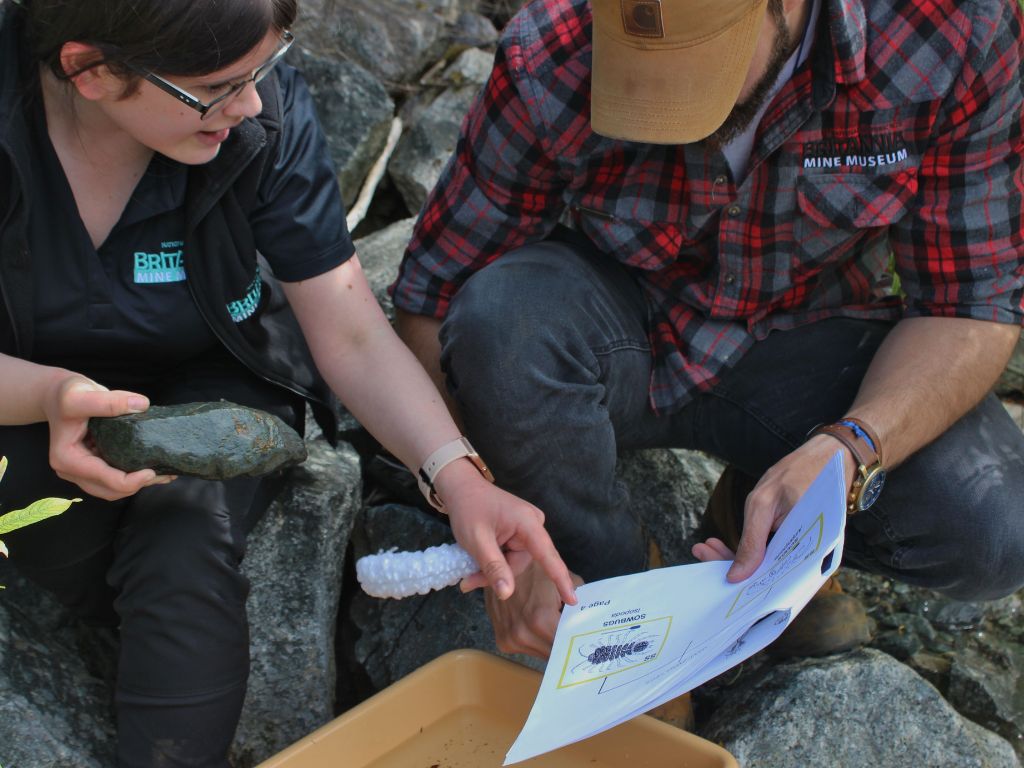 Take a day trip out to Britannia Mine Museum where they are encouraging kids of all ages to get their hands dirty at the family-friendly program called "Mini Mud Monsters. This program takes place in the Terra Lab STEAM learning space and focuses on the important environmental remediation lessons of the Britannia Mines due to the acid rock drainage (which occurs naturally when rainwater reacts with oxygen and exposed minerals). Adventurers will get to meet tiny organisms from the nearby Britannia Creek and learn the impacts of mining on local ecosystems.
When: Wednesdays to Sundays, March 15 – 19, March 22 – 26) 1:30 – 4:00 PM
Where: Britannia Mines Museum, Britannia Beach
Cost: Children – $21.95, Adults – $39.95
Visit their website for more information.
Click here to purchase your Britannia Mine Museum tickets!
20. Extreme Airpark – Canada's Largest Indoor Airpark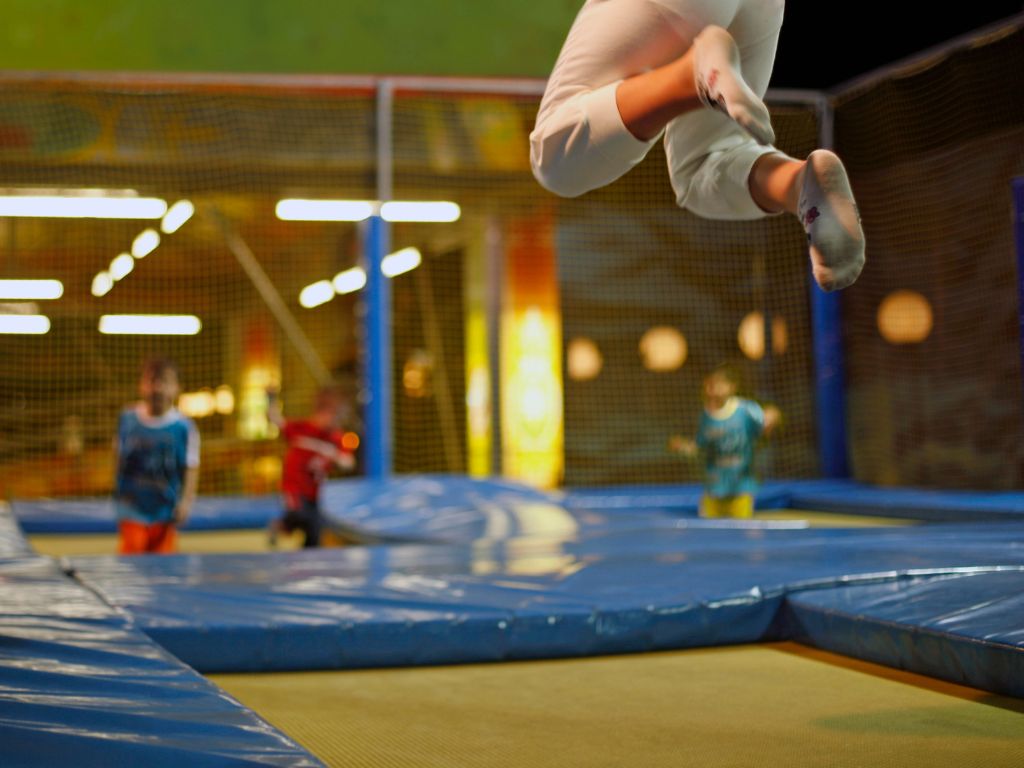 Whether it's a rainy day or you want an epic indoor adventure, Extreme Airpark in Langley is the perfect place for kids of all places to jump around. Extreme Air Park boasts 42,000 square feet of enclosed interlocking trampolines, and a variety of fun activities like zero gravity basketball, air park, rock climbing, ninja warrior, and more!
When: Open year-round
Where: Langley
Cost: 1-hour jump $22, 1.5-hour jump $24, 2-hour jump $26, Day pass $28
Duration: Expect to spend 2-3 hours
For more details, visit their website.
Mom Tip: Don't forget to bring water to hydrate!
21. Drive-In Theatre – Take The Family Out For An Evening Show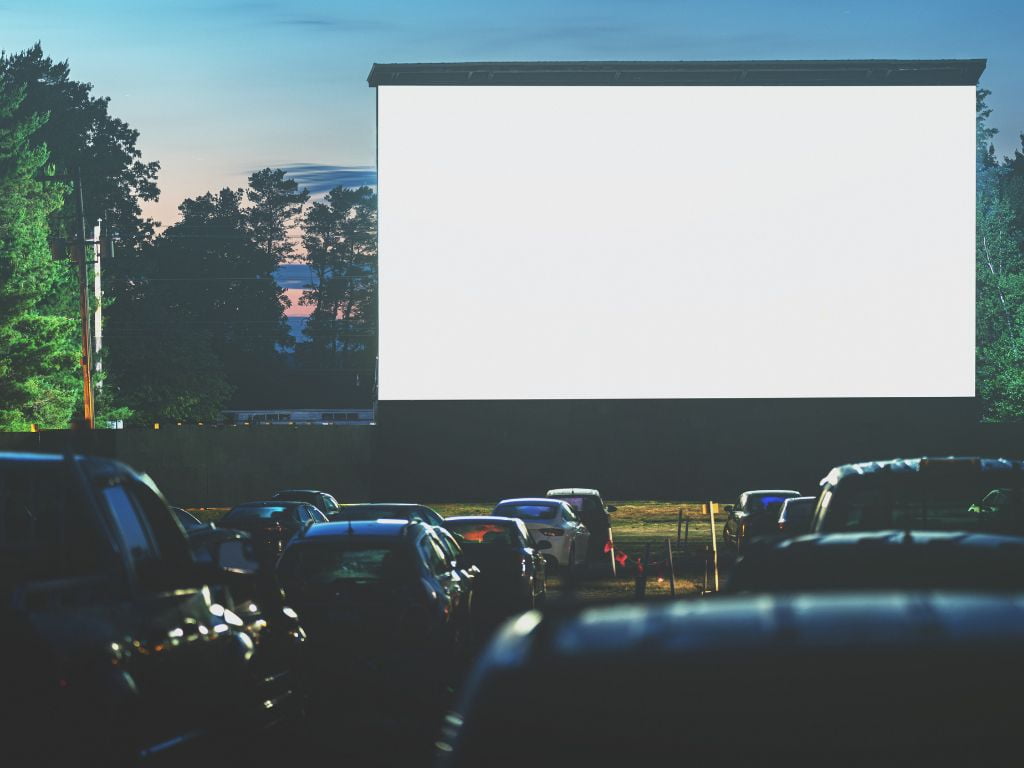 There's nothing like cuddling up with a bunch of pillows and blankets and looking out over rows of cars towards the big screen in the sky. Spring break means no morning wake-up alarms, making it the perfect time to stay up late and enjoy an old-fashioned Drive-In Theatre experience!
When: Open select days/times
Where: Langley – Aldergrove
Cost: 1 person $25, add $10 for each additional person in the car
Duration: Expect to spend 2-3 hours (longer if you stay for both movies)
For details and showtimes, visit their website.
22. Sandbox VR – Transform Your Real Body Into Your Virtual Body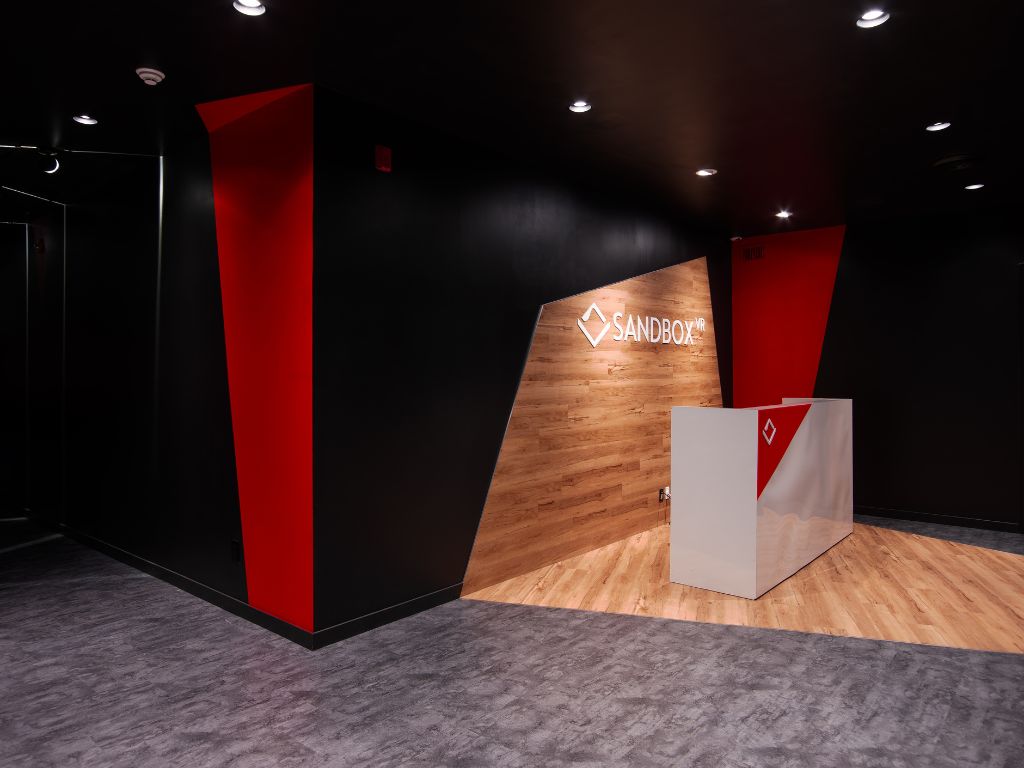 If you've never tried virtual reality, Sandbox Vancouver is the perfect way to try this unique full-body gaming experience. Once geared up you'll work in groups of 6 and be able to see and physically interact with everyone inside, just like in the real world. Once you enter you become part of the world where technology like 3D precision body trackers, custom hardware, and haptic suits give you a feeling of transformation and like you're in a whole new world!
When: Open year-round
Where: Richmond
Cost: Weekdays $50 per person, Weekends $60 per person
Duration: Experiences last 1 hour
Visit their website for further information.
23. Make a Splash at a Local Pool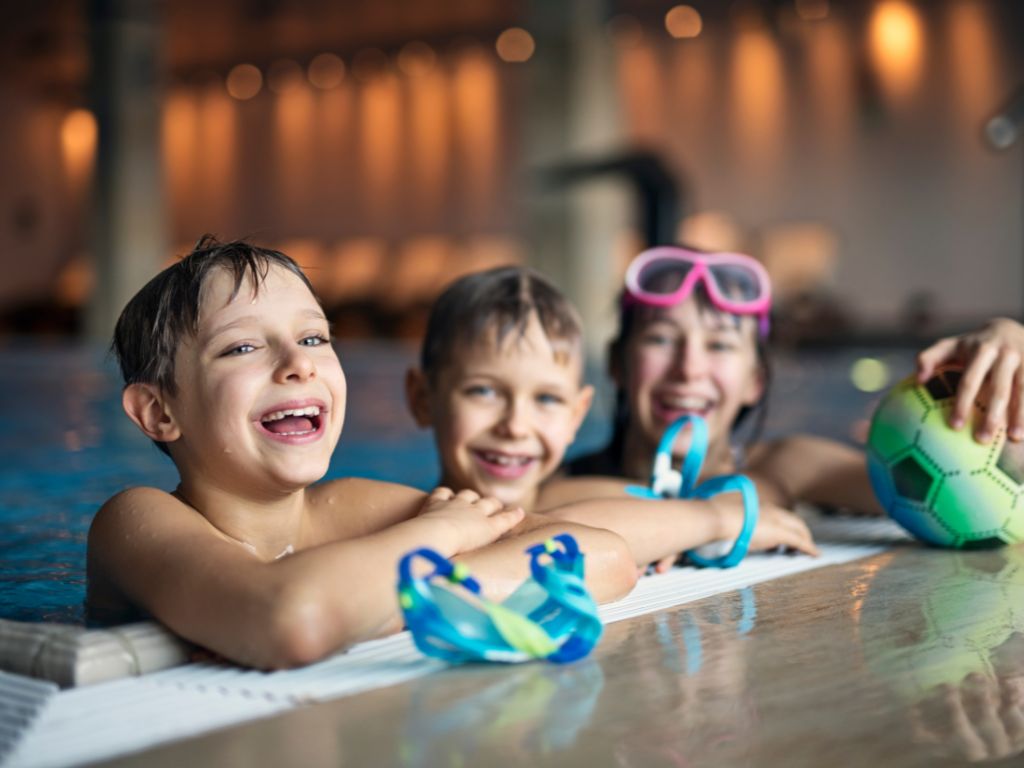 Sometimes the best adventures are the simple ones! Check out your local pool for Spring Break programming and take the kids for a dip in the pool! Or if you're feeling like exploring a new pool, head to another community and check out the amenities that you don't normally get to see. From waterslides to lazy rivers, to high diving boards, each pool offers its own set of adventures, so suit up and go for a swim!
When: Open Year Round
Where: All communities
Cost: Approximately $12 per family.
Duration: Expect to spend 2 – 3 hours
Website: Check your local pool.
24. Fast Track Karting – Big Kid Fun!
One of the fun moments of parenting is when your kids get old enough to drive go-karts and you can race face-to-face around the track, trying to beat them (but only by a little!). Fast Track Karting in Langley offers two different types of races for big (and not-so-big) kids.
When: Open Year Round
Where: Langley
Cost: Starts at $23 per race
Duration: Expect to spend 1 – 2 hours
For details, visit their website.
25. Science World – Vancouver's Favourite Science Centre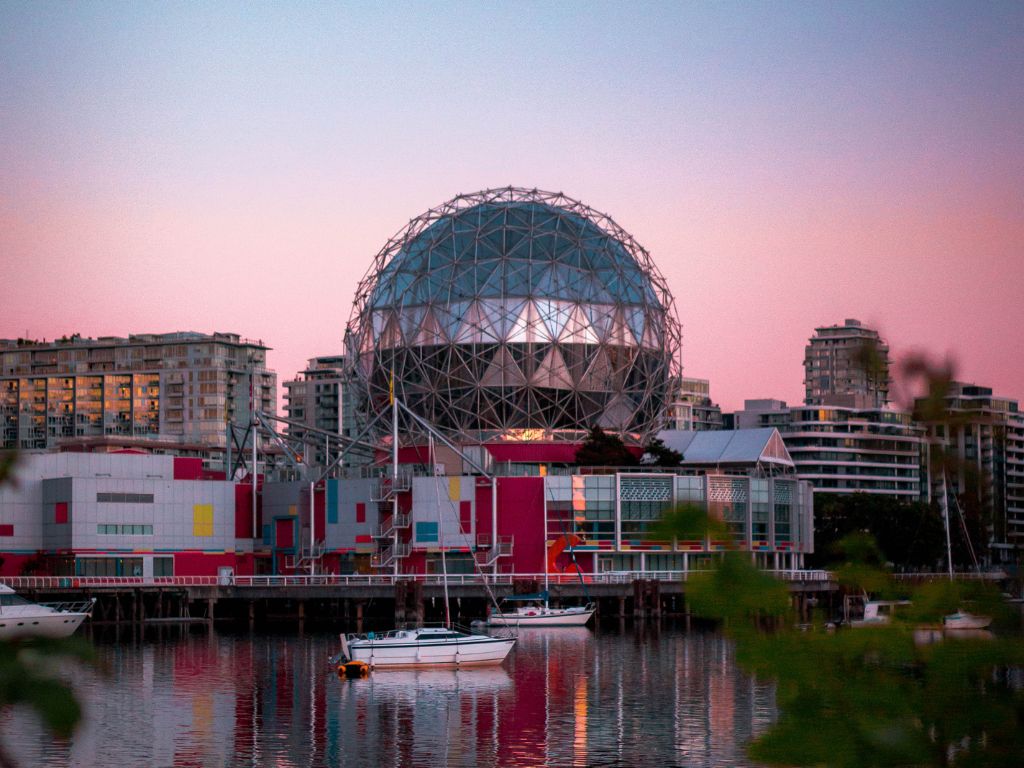 While being one of our most iconic landmarks in the city, I'll be the first to admit that it's been over 15 years since my last visit! My kids have actually never been there, so if you're like me, perhaps it's time to head down to Science World to check out their new exhibits as well as introduce the kids to some of the classics! The current exhibition, "Skin: Living armour, evolving identity."
When: Year Round
Where: Downtown Vancouver
Cost: Children $21.50 Adults $32.50
Duration: Expect to spend 2-3 hours
Visit their website for more details.
Spring Break Ideas Vancouver FAQs
When is Spring Break in Vancouver?
For most students, Spring Break runs from March 11 to March 26th, with some schools running on a slightly different schedule.
Should I book or buy tickets in advance?
We highly recommend booking or buying tickets in advance where possible. Many attractions have limited tickets each day, so best to buy them early when you can.
---
Check out These Articles for more Vancouver Area
Adventure Inspiration!