Glamping in BC
As the weather gets warmer and warmer this season, now is the time to start planning some solo or family getaways. If you love fresh air and that smokey campfire smell but aren't a fan of sleeping on rocks with mosquitoes buzzing in your ear, you can always try "glamping." There are many Glamping in BC locations that cater to camping with added conveniences and amenities and here are a few of my favourites:
This Pinterest Perfect glamping in BC getaway quickly found itself onto my bucket list as soon as I discovered it.  Upon investigation I learnt that visitors fly into the Clayoquot Wilderness Resort from either Tofino, BC, or Vancouver, BC and then embark on a stay that includes kayaking, rafting, and fishing activities, as well as whale and bear watching.
After a day filled with education and adventure you're welcomed home to lounge tents filled with lush seating, warm beds, and beautiful lighting. Antique furnishing gives these particular tents their charm. The tents are packed full of everything you will need, from skin and body care products, to warm bathrobes, electrical outlets, flashlights, and even a selection of classic books. There are shower facilities, a game tent, and even a spa. What an amazing way to celebrate and experience the best of Glamping in BC.
I recently discovered Woods on Pender through Twitter (of all places!) This glamping in BC experience on the beautiful Pender Island is truly unique! Campers can choose from prepared accommodations like Airstreams, Retro Trailers, Rustic Cabins, and Lodge Rooms. Who wouldn't want to camp out in an airstream! You'll enjoy the comfort of a cozy deck, BBQs, hammocks, fire pits, and adirondacks. The various accommodation options provide everything from cozy mattresses and bedding, to private hot tubs, cooktop stoves, TVs, porch swings, private bathrooms with a tub and shower, lounge areas, breakfast- or reading nooks, and more.
With the variety of options available, there is something for everyone. Don't forget to take advantage of the on-site restaurant and the weekend cocktail hour, too. Get the most out of a hassle-free stay that blends modern conveniences and serene wilderness landscapes.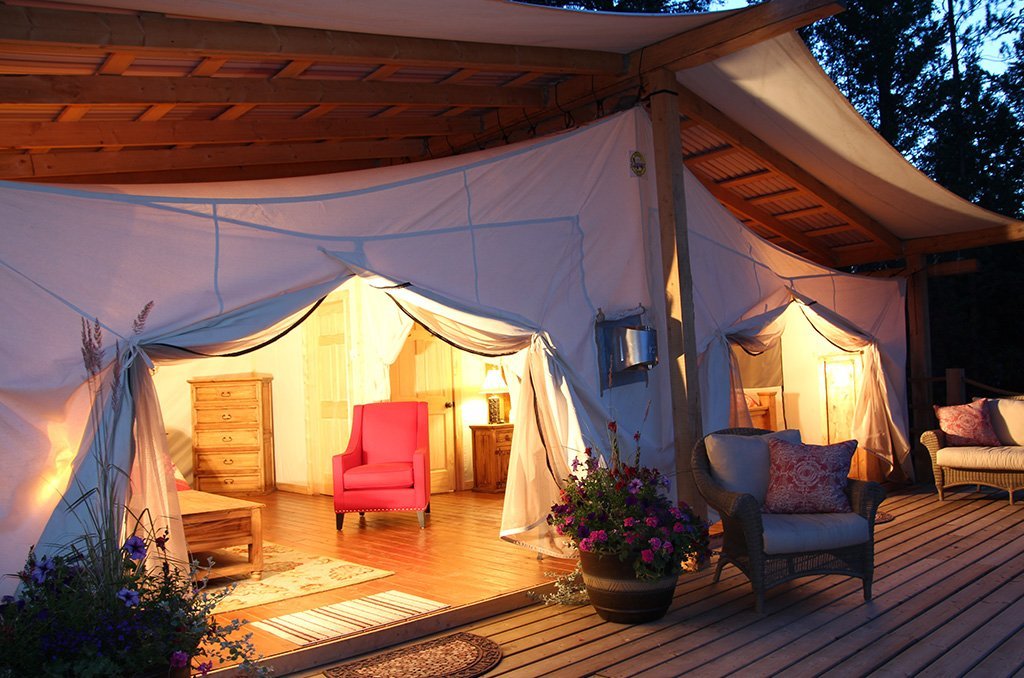 Siwash Lake  prides itself on an intimate, personal feel and is known for its horseback riding experience, wilderness adventures and activities, "pasture to plate" dining, and cozy safari-inspired tents. Siwash Lake Wilderness Resort also offers canvas cabins (the canvas cabins and safari style tents are the same accommodation) and Caribou or Ranch House Suites. Amenities include a private lake for swimming and boating, canoes and rowboats, a trout pond, mountain bikes, a shooting range, and a grass badminton court.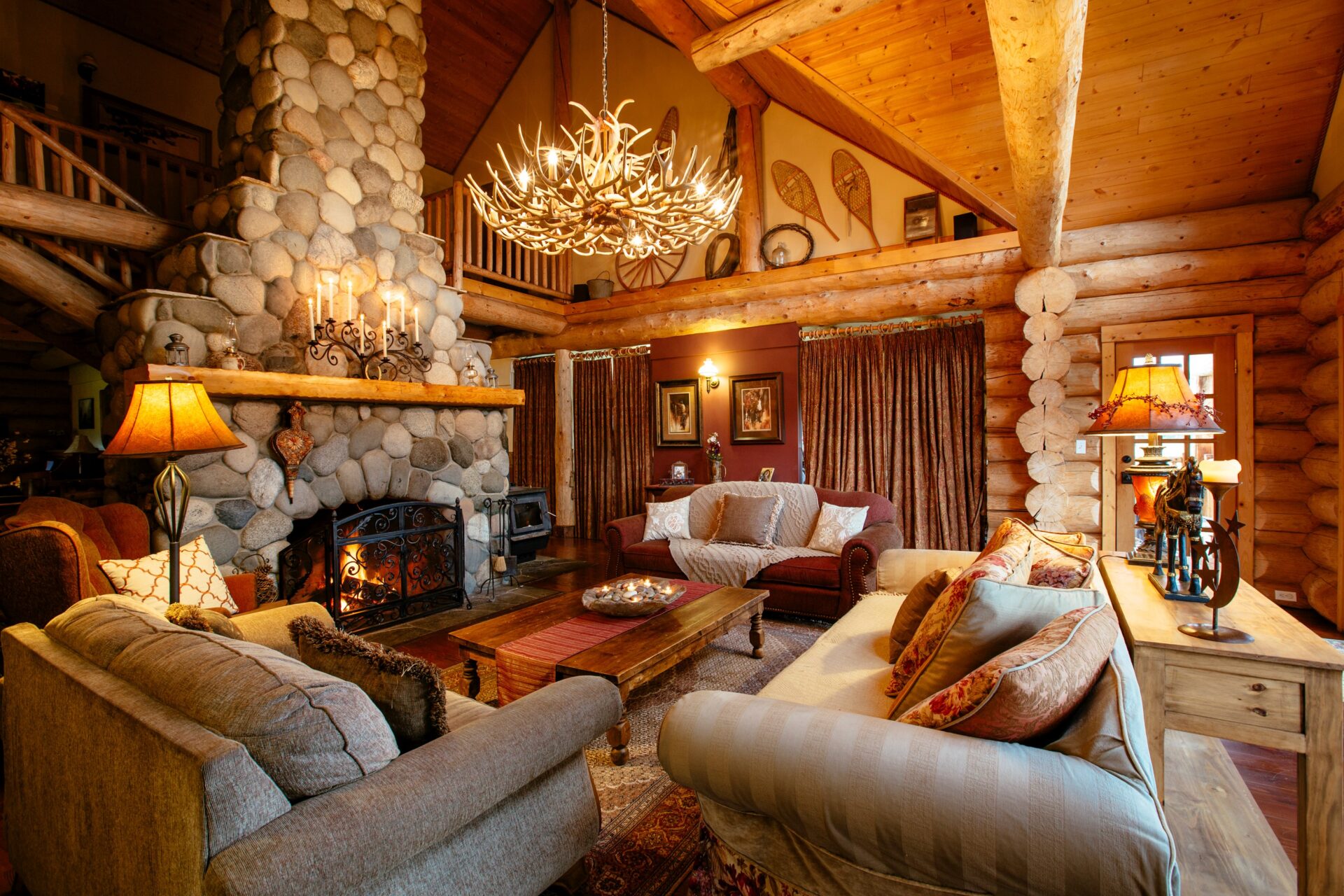 In the lodge itself you can find common spaces such as a library, a dining area, and a sundeck. Individual lodges have writing desks, fully dressed beds, aromatherapy toiletries, purified drinking water, and a DVD player with a selection of movies. Siwash has everything you need to feel right "at home" within their lush, rustic 160 acres of gated land.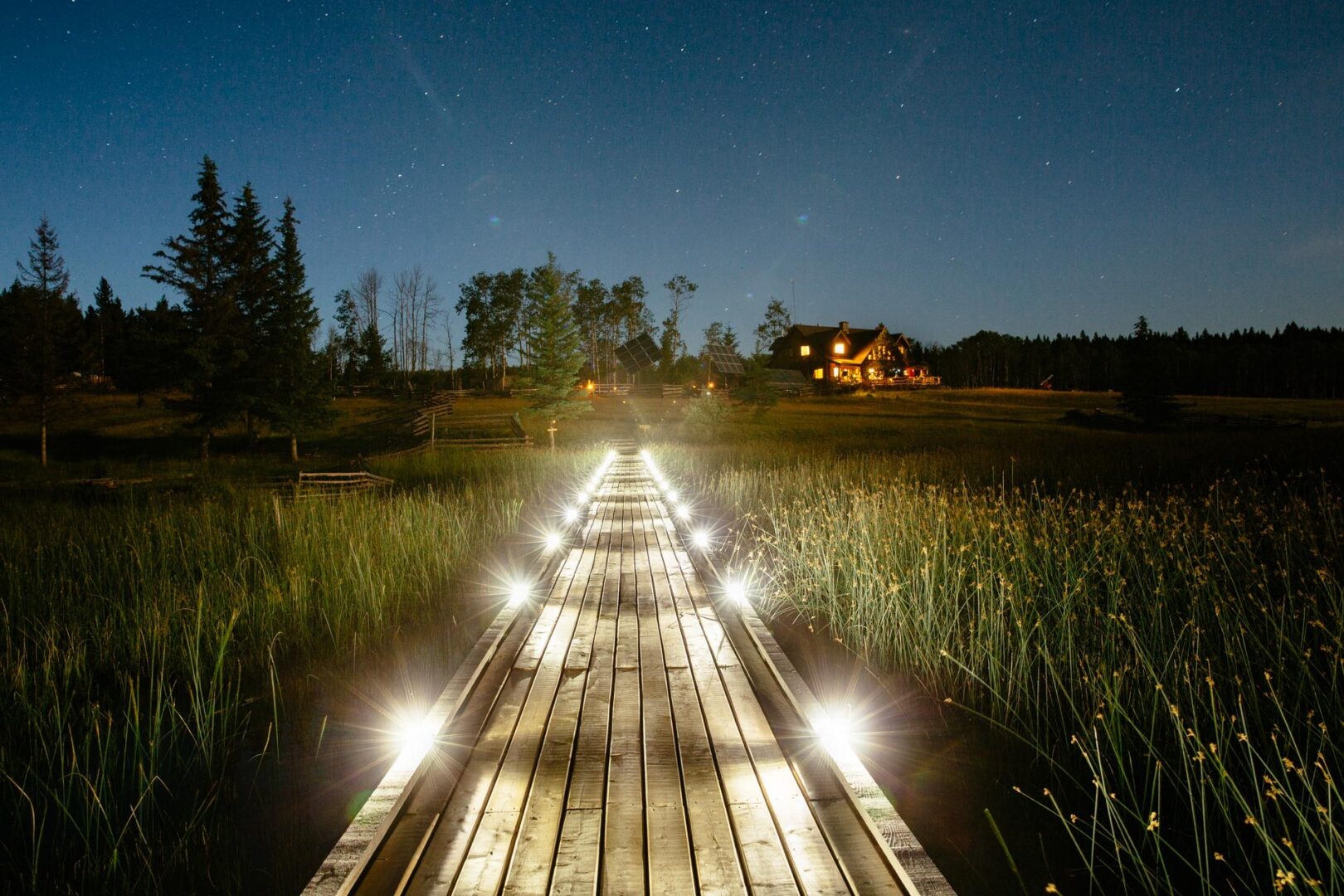 YD Guest Ranch in Ashcroft, B.C.
Spend a night at YD Guest Ranch in a tipi handmade by Native Canadians, unique luxury tent-cabins, and (coming soon) "Luxury Tree-Houses." Each of these modern camping accommodations promise a roof (or tent) over your head, luscious and clean bedding, and amenities from downy bedding to a welcome basket with baked treats to cozy area rugs and a gorgeous surrounding wilderness filled with twinkling stars and rustling trees. Each lodging offers a wood stove, with wood delivered daily to your site, or a propane alternative.
You will have access to "western gourmet" cuisine at the on-site dining establishment, a variety of horse-riding packages, and exciting ATV tours. Feeling nomadic? Embark on a 3-day Covered Wagon Trip, where you can choose a trail and venture towards a Wilderness Camp under the stars and a traditional Cowboy Cookout.
Wya Point Resort is a spectacular British Columbia masterpiece that families are welcome to visit and explore. Situated on an old village site of the Ucleulet (Yu-klew-ith-aht) First Nation, this breathtaking resort features a location and views that are world renowned.
The resort sits on 600 acres of ocean front property, with a variety of accommodations that are nestled in amongst the old-growth forest and beaches. Families can choose the accommodation type that suits them best, whether they are looking for luxury accommodations and wish to stay in one of the beautiful lodges, want to be a bit more comfortable and retreat to an ocean front yurt, or want to pack in their homes and tent along one of the stunning campsites.
The campsites are located along the resorts private beaches, where guests will enjoy private, groomed sites, with basic amenities such as picnic tables and a fire pit. Waking up to a view like this wold be incredible!
The yurts are perfect for young families, or families who wish to travel a bit more comfortably. Yurts come equipped with BBQ, gas fireplace, modern kitchens, luxury lines, spectacular views with direct beach access.
For families who want to feel spoiled they can surround themselves in the ultimate luxury by staying on one of the beautiful lodges. Families can choose from 1 – 2 bedroom suites with views that overlook the ocean. All rooms come with luxury linens, fireplace, modern kitchens, and walking access to the beach.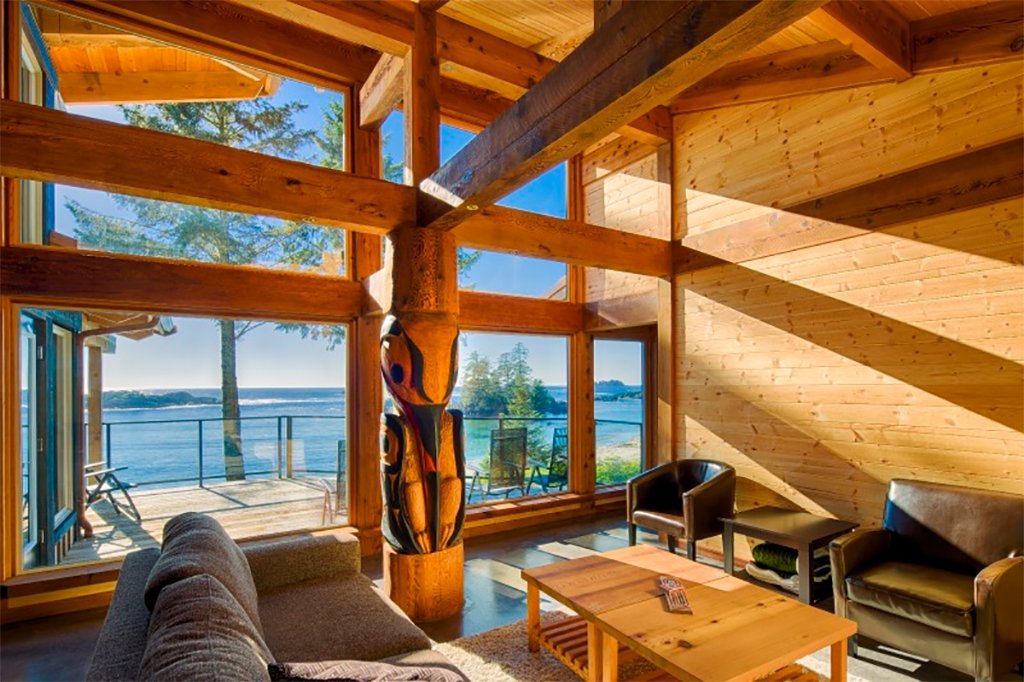 Whether you're looking to sleep next to the ocean, or look down over it, Wya Point Resort has the accommodation for every family. With so much to see and experience, this place is definitely worth making a trip to!
All of these glamping in BC experiences are truly a one of a kind opportunity that exists in our own backyard. These camps offer you the chance to camp in style and ditch the stress, hassle, and inconvenience of minimalist wilderness camping. Instead, you can swap out a cold dirt floor and inevitable back pain for a luxurious experience that will bring you closer to nature while maintaining the basic comforts of modern living.
Tin Poppy Retreat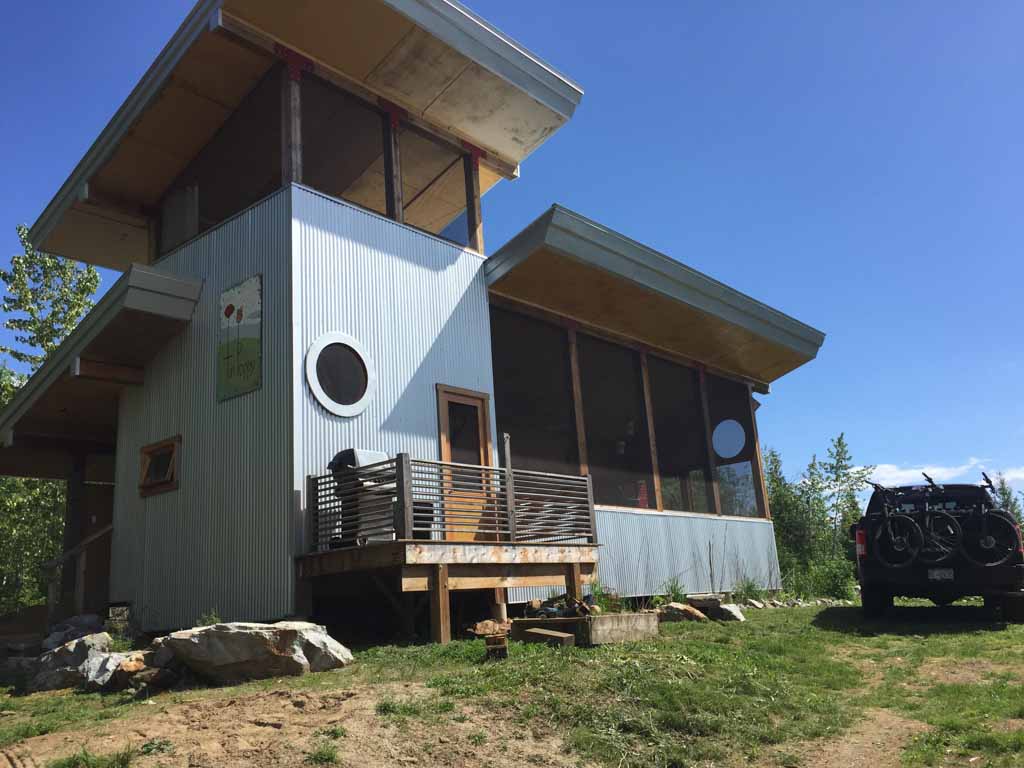 Tin Poppy Retreat is a converted (and expanded) retro/modern camper in the Larch Hills area of the Okanagan. Located on a logging road 24 km outside of Salmon Arm, this eco lodge is a great base camp for an adventure filled weekend away. Tin Poppy is a 1953, 32 foot travel trailer approximately 200 square feet, encased in a modern screened-in, post and beam structure. So you have approximately 1200 square feet of super funky decor in which to relax and enjoy.
Comforts From Home
The owners have done a wonderful job of including many creature comforts such as games, lots of towels and slippers for the cool mornings. There is plenty of drinking water provided as water from the taps is not recommended  (we brought lots of water bottles and fillables to take on our excursions). You can wear the plush robes provided as you head outside to the shower located just outside the 'camper'. There was lots of hot water and shower toiletries were provided.
Great Base Camp for Adventur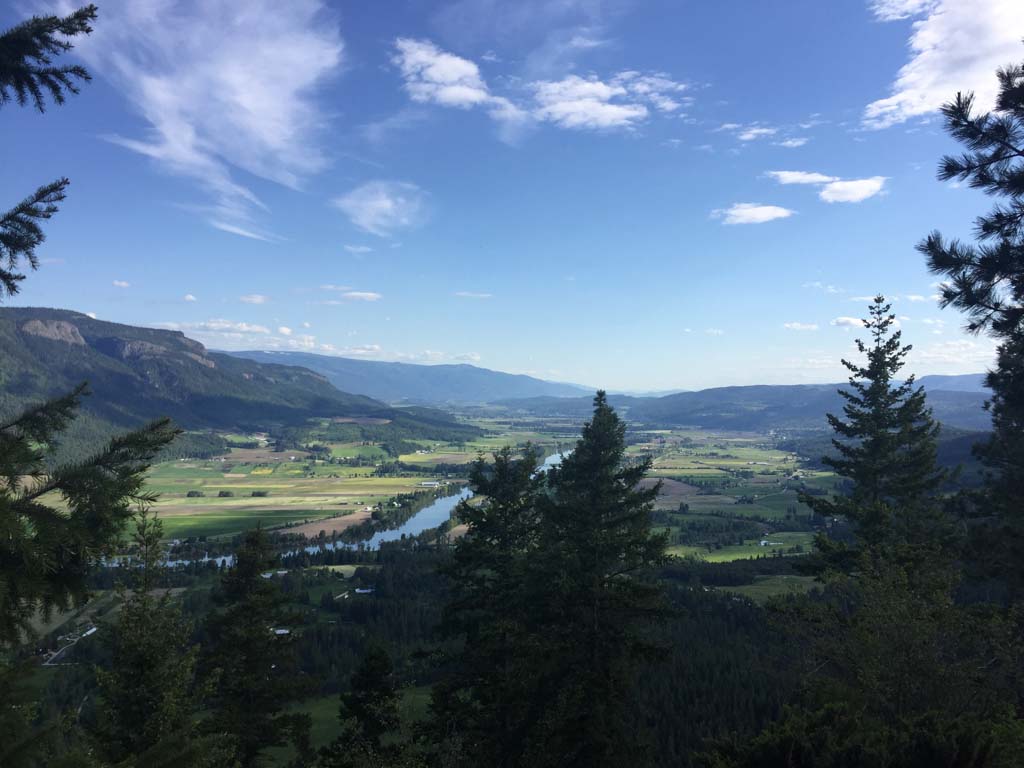 This modern and rustic 'home away from home' is a great base camp for adventure and access to outdoor activities. Located right on your doorstep is a lovely 5 km loop walk along a logging road that brings you to wonderful views of the Okanagan Valley below.  Due to the time of year, the whole area is quite 'buggy' as it's up in the mountains so plenty of insect repellant is recommended when spending time outside of the Glamper.
Glamping in BC is your ticket to a relaxing outdoor adventure that focuses on no-fuss fun.
Looking to Glamp across Canada? Check out our full list of Glamping opportunities in Canada's National Parks!
Interested in glamping in the USA? The Glen at Maple Falls is the perfect location with just a 2-hour drive from Vancouver
Do you have a Glamping in BC destination that I should add to this list? I want to showcase the best of BC so please email me at [email protected]