Are you looking to hit the slopes in British Columbia this year? If so, you'll want to read this blog post! We will outline some of the best ways to secure ski vacation deals in BC and provide tips on how to make the most of your trip. Whether you're a beginner or an experienced skier, we have something for everyone! So what are you waiting for? Start planning your ski vacation today! We've got the inside scoop on the best ski vacation deals in British Columbia.
Can you still Ski in British Columbia?
2023 is an excellent year to hit the slopes in British Columbia. Even though we've recently seen warmer temperatures, BC ski resorts are offering Spring skiing packages which include lift tickets and accommodation deals to help families hit the slopes!
How Much Would a 4-Day Ski Trip Cost?
There are a variety of factors that equate to your ski vacation budget. This can include transportation to and from the resort, accommodations, lift tickets, gear rental, lessons, other activities, and food and beverage. There are equally a lot of ways to save money including choosing off-peak times, booking a room with a kitchenette, and staying longer to take advantage of extended savings. Generally speaking, however, expect to pay around $600 – $800 per person for a four-day trip. That's why we've tried to help you by rounding up the best ski vacation deals in British Columbia.
Winter Deals in Sun Peaks Resort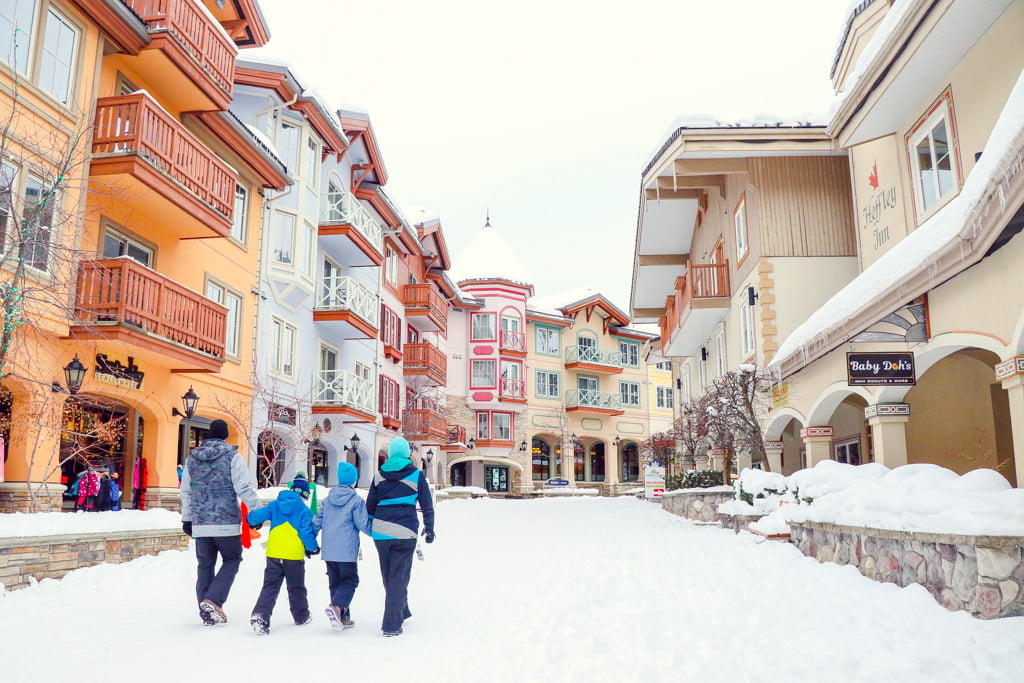 Sun Peaks Resort is one of the most popular ski destinations in British Columbia. Located just outside of Kamloops, it offers something for everyone, from beginner to expert skiers. The resort is also home to some of the best snowboarding terrain in North America! When you're not on the slopes check out some of the other resort activities including sledding, skating, horse-drawn tours, snowmobiling, ice fishing, fat biking, and dog sled tours. One of our family favourites is the moonlight snowshoe tour! This resort has some of the best ski vacation deals in British Columbia.
Best of all, Sun Peaks often has discounts available. Here are the tips and tricks on the best deals available at Sun Peaks:
Accommodation Deals at Sun Peaks
Those who are looking to stay overnight have a myriad of ski-in ski-out accommodations to choose from, just minutes away from the slopes. There are winter deals available starting as low as $149/night, whether you want to stay for a week or two days. Deals like Stay for 7, Pay for 6, 20% off, and ski for free are available at Sun Peaks Resort mid-week, all season long. To learn more about all the different vacation packages available at Sun Peaks click here.
Book Mid-Week and Save
When planning a winter vacation to Sun Peaks, your best bet for the best deal is to visit in the middle of the week. Booking lift tickets in advance can get you up to 40% off and Mountain Man Dog Sledding Tours offers 10% off to BC residents when they book a mid-week tour.
Big White Ski Packages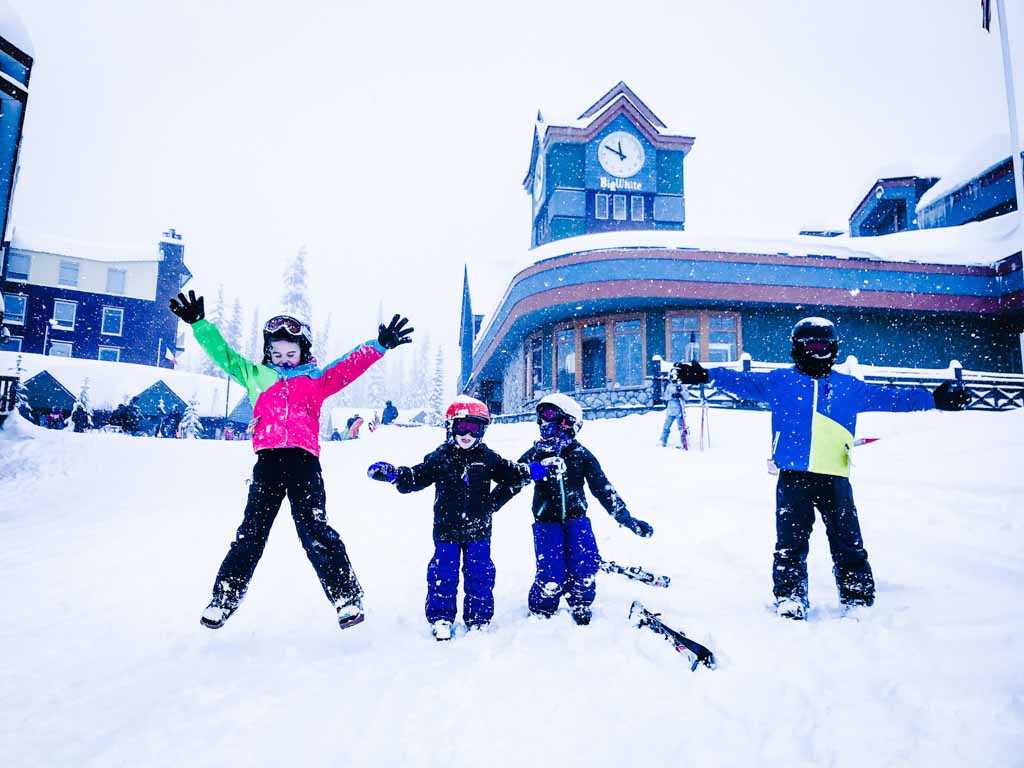 Big White Ski Resort is one of the most popular ski resorts in all of Canada, and for good reason. The resort was voted as the second-best ski resort in Canada and first in British Columbia by Conde Nast Traveller readers. Additionally, Big White boasts some of the finest powder skiing in all of North America with Okanagan's champagne powder greeting guests. As Canada's favourite family resort, they have Canada's second largest lifting system and Canada's largest totally ski-in ski-out resort village.
Here are some ways families can save when visiting Big White Ski Resort:
Spring Special – Book 4 Nights this Spring and Save
Between March 20 and April 9, families can book a 4-night stay through Big White Central Reservations and get one night free! Want to stay longer and save more? Book 8 nights and get 2 for free!
Lift Tickets – Book in Advance and Save 25%
Lift tickets are 25% off all season long when purchased at least two days in advance, and 15% when purchased within two days of the day you plan to ski. Once you receive your QR code, you can scan it at one of the contactless pick-up boxes throughout the resort, grab your pass and head straight to the lift. An adult pass for Sunday to Friday is just $93! Click here to check out more lift ticket deals and prices.
Season's Pass Holders Save an Extra 10%
Season passholders save 10% on accommodation all season long. Passholders get a lot of perks, including 10% off food and beverage, 15% off lessons, and up to 15% off retail. You can find the full list here.
SilverStar Steals and Deals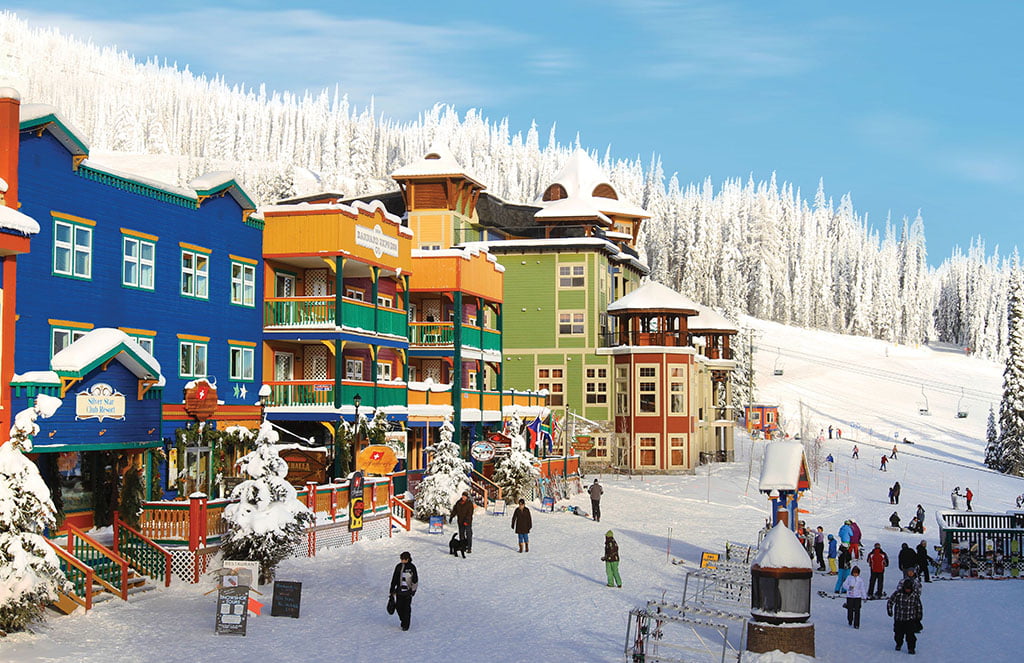 SilverStar Mountain is a world-class ski resort that offers some of the best skiing and riding in all of British Columbia. With over 120 trails, SilverStar has something for everyone, from beginner to expert. The mountain also features an award-winning terrain park with jumps, rails, and half-pipes for those who love to get air. SilverStar has some of the best ski vacation deals in British Columbia and we've got the scoop on how to find them.
Star Deals at SilverStar
Do you like securing a last-minute deal? SilverStar has a site dedicated to helping connect you with the right place! Check back often to find out what last minute deals are available. Visit their Star Deals page now and check back often if no deals are currently showing, as they update often.
March Savings
Now is a great time to book your March getaway. Stay 3-6 nights and save 15%, stay 7 or more and save 20%. Savage 25% if you book at Silver Creek Properties over Spring break! Click this link to check availability and start booking.
Best Whistler Ski Vacation Deals in British Columbia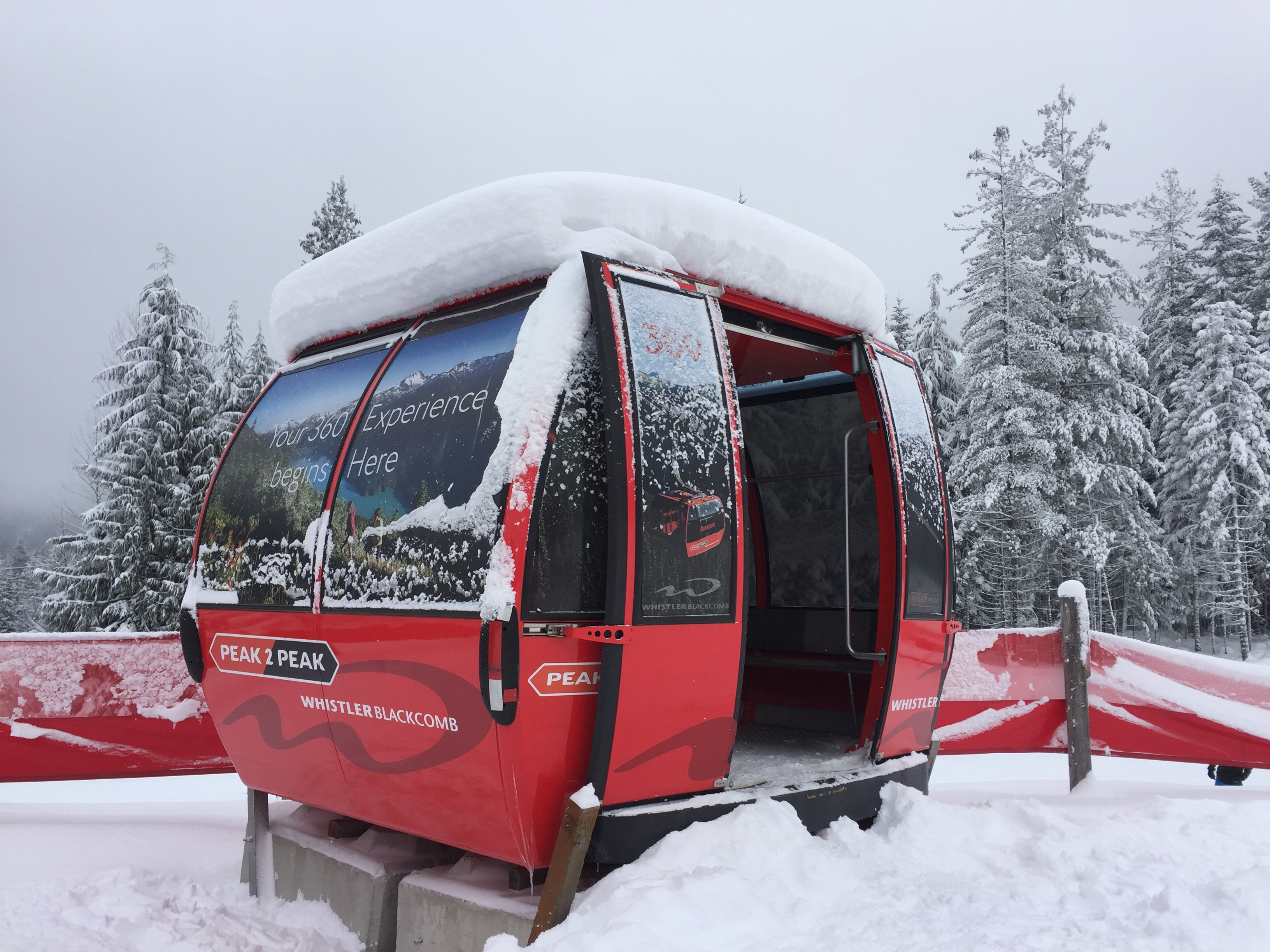 Whistler Blackcomb is a world-famous ski resort located in the Coast Mountains of British Columbia, Canada. It is one of the largest ski areas in North America, with over 200 marked trails and nearly 8,000 acres of terrain. The skiing here is some of the best in the world, but there's also plenty to do off the hill including zip-lining, Valea Lumina light show, snowmobiling, ice skating, Olympic sports, art museums and tours, village strolls, and more. With so much to showcase and many deals to be found, here's a list of what to do and how to save:
Best Whistler Accommodation Deals
You can save up to 30% on lodging when you stay longer. Secure the rooms you want at the deepest discount by visiting the Tourism Whistler website. The Crystal Lodge is also offering 20% off + Free Ski Valet!
Ski and Snowboard Deals
If you don't have your own gear, this Free Kids Rental per paying adult at select rental locations is a phenomenal deal.
Nordic Skiing & Snowshoeing Deals
Here are some great deals if you are looking to experience the epic cross-country skiing and snowshoeing that Whistler has to offer:
50% off all cross-country ski and snowshoe day tickets at Lost Lake Park.
25% off cross-country ski and snowshoe trail day tickets (purchased at the gate) at Whistler Olympic Park.
50% off youth snowshoeing tours with The Adventure Group (This was available February 19 – 25, last year so check back for 2024 pricing when it becomes available)
Zip-Lining Deals in Whistler
Have you ever wanted to experience the feeling of soaring through the forest? Zip-lining in the winter is a great addition to your ski trip to Whistler. Here are some great deals.
Snowmobiling Deals in Whistler
If you are looking for an exhilarating family adventure, be sure to check out this incredible deal on a snowmobile tour:
Free Snow Zone and Ice Skating at Whistler Olympic Plaza
If you are looking for some low-cost family activities, be sure to visit the Whistler Olympic Plaza in the heart of the village. The free Snow Zone is a great spot for some snow play and sledding (open daily, snow conditions permitting). Don't forget to pack your skates, as skating outdoors in the Olympic Plaza is only $2, or $8 if you need rentals. For hours and more information, visit their website.
Whistler Sightseeing Tour Deals
Whistler Sightseeing Tours is offering 20% off on Family Day Weekend for kids ages 12 and under. Explore Whistler's original townsite from the early 1900s, see breathtaking lake, river and mountain views, check out some of the 2010 Winter Olympic Games sites and sample what the talented locals have on offer (craft breweries, artisan bakeries, art galleries and more!).
Arts and Culture Deals in Whistler
Many Whistler visitors aren't aware of the incredible art and culture experiences that are available. I highly recommend you check them out, especially with the following deals happening:
Vallea Lumina Deals
If you haven't had a chance to experience Vallea Lumina yet, be sure to add it to your itinerary. When describing this adventure, it feels inappropriate to call it a 'show' because with this journey, you don't sit back and watch the magic unfold, you become part of the wonder. I don't want to give away the magic of this multimedia night walk in pursuit of hidden wonders, so be sure to check out this deal and book your family a visit:
Ground Transportation Deals In Whistler
If you are looking to leave your vehicle at home and let someone else do the driving, be sure to check out this transportation deals:
Free transfers for children 5 and under with YVR Skylynx when travelling with an adult.
Free transfers for children 5 and under with Whistler Shuttle when travelling with an adult.
Free transfers for children 6 and under with Epic Rides when travelling with an adult.
Whistler Insider Tip
Do you need local advice on how to plan a safe and memorable family vacation? Tourism Whistler has Whistler-based Travel Consultants who are happy to help. Call them at 1-800-944-7853, or contact them via Live Chat to get in touch. They are available seven days a week from 8 AM to 7 PM PST.
Where Is The Best Snow In BC?
One of the best things about skiing in British Columbia is that there are a variety of different slopes to choose from. If you're looking for some of the best powder snow in North America, head to the Powder Highway. This region is known for its champagne-powder snow, which will make your ski trip unforgettable! While these resorts offer lots of amenities for families and beginners it's also a region where those more experienced can really enjoy the ultimate terrain and snow conditions that the region offers. There are 7 resorts in the Kootenay/Alberta border region that are part of the world-renowned "Powder Highway". They include:
Revelstoke Mountain
Red Mountain
Whitewater Mountain
Kimberly
Kicking Horse
Fernie
Panorama
And that's a wrap on the best ski vacation deals in British Columbia! Where will your family be off to first? Would love to hear your experiences, leave me a comment.
---
Looking for more Winter Inspiration? Check Out These Articles!
Sponsorship Disclosure: No, this is not a sponsored post. We are a mountain-loving family and are always on the search for a good deal, which I love sharing with my readers!