Nestled on the Pacific Rim of Vancouver Island, Tofino has long been known as one of Canada's premier year-round resort destinations. And having just spent an amazing long weekend there with my family, it's clear as to how this sleepy town got such a reputation…it truly does have something for everyone! However, for all there is to do and see, one of the most incredible parts of our adventure was where we stayed: Long Beach Lodge Tofino Family Resort.
Location, Location, Location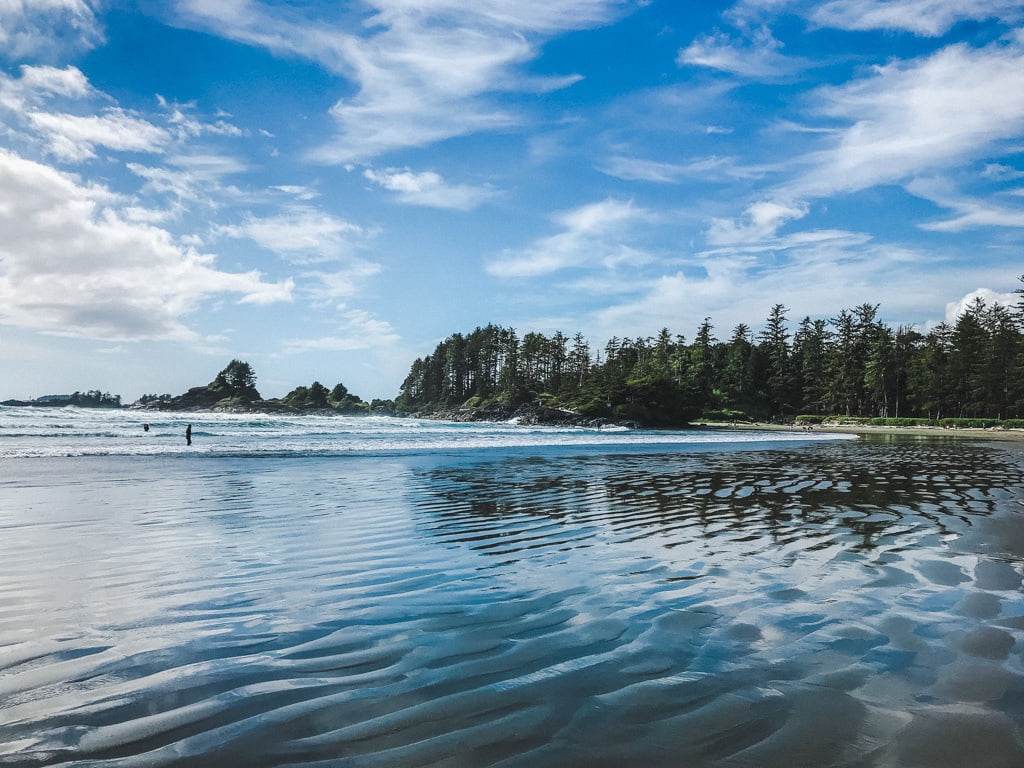 Located just 5 minutes outside the hustle and bustle of downtown Tofino, Long Beach Lodge Resort sits on the edge of Cox Bay Beach. Known as one of the most picturesque beaches in all of Canada, Cox Bay is truly a marvel. Its crescent shape is perpetually shaded in the whites and blues of lapping waves, which are just large enough for surfing, but still gentle enough for a family swim. Coupled with some of the most incredible sunsets you'll ever and see, and it's clear why Long Beach Lodge chose this exact location to build their incredible family resort in Tofino.
The Resort
Now when I say incredible resort, I truly do mean it. Long Beach Lodge is a full amenities destination that's great for couples, trips with friends, and families young and old. And with a variety of hotel room options, as well as a selection of large private cottages, there is a lodging style for every type of group.
In addition to world-class lodging, Long Beach Lodge Family Resort Tofino has an incredible list of activities and amenities right on the resort grounds. From the 24-7 beach access and the surf club to the Great Room Restaurant and Lounge located right off the lobby, there is no shortage of amazing things to do and see (and eat!) during your visit.
The Cottages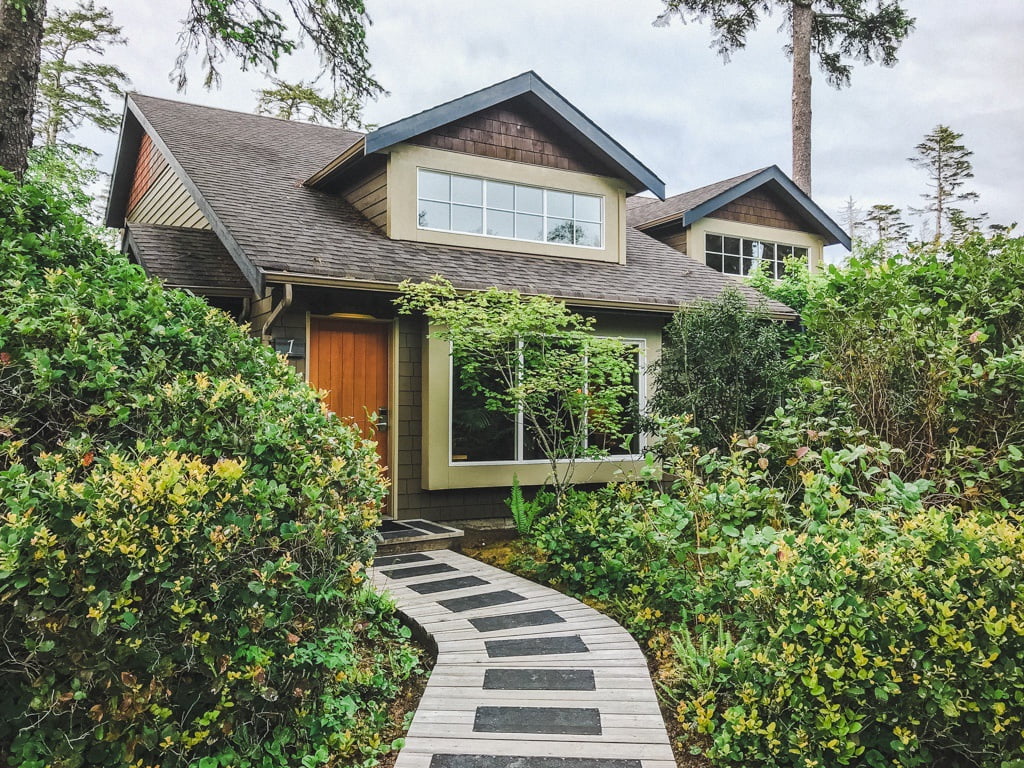 During our stay, our family elected to stay in one of Long Beach Lodge's private cottages. And boy were we happy with that decision. Walking into the cottage, we nearly had to pick our jaws up off the floor!
At 1,000 sq. ft., this spacious two-story cottage boasted everything we needed from a true home away from home. The ground floor master bedroom featured a beautiful bathroom with a soaking tub and a separate shower. And right outside the master, a large, private hot tub awaited us!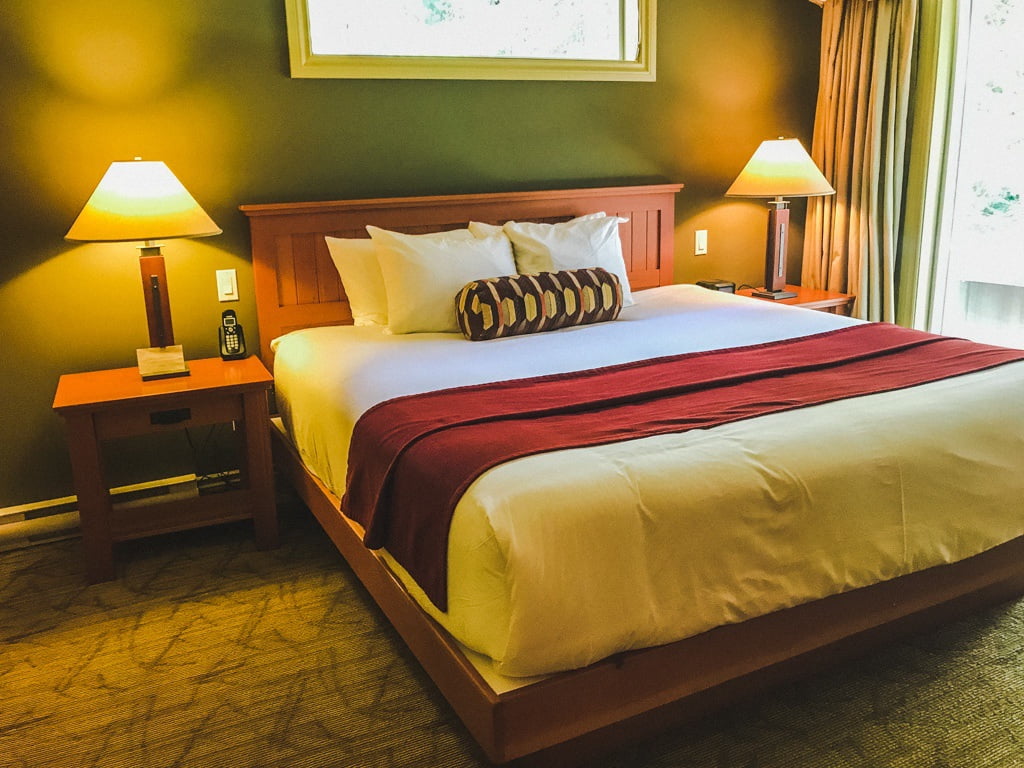 Upstairs, bedroom number two was perfect for the kids, as it had an incredibly comfortable king-size bed that lulled them to sleep the second they rested their heads at night.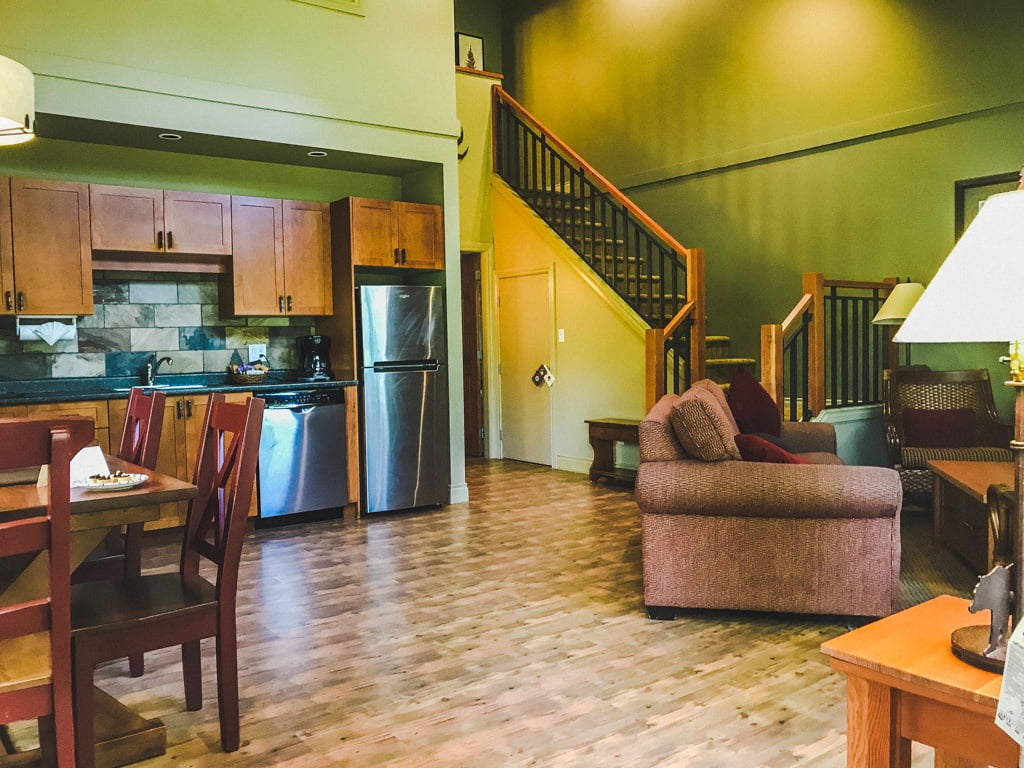 The living space was highlighted by a large gas fireplace and comfy couches, all of which were near the full kitchen and dining area. From cooking private, healthy family dinners, to playing board games in front of the fire, this cottage was the perfect basecamp for adventure.
Bring the Whole Family
Needless to say, the Long Beach Lodge Resort Cottage was the perfect place for our family of four. However as we came to learn, the resort actually features several different furniture layouts for its cottages, including an option for a second bedroom with two double beds instead of a king, meaning a family of six could all sleep very comfortably! Coupled with the fact that Long Beach Lodge is pet-friendly, it's clear that the resort is the perfect place for all two and four-legged family members.
The Surf Club
While our family is no stranger to the ski-in/ski-out resorts that dot Canada's Rocky Mountains, Long Beach Lodge Family Resort Tofino was our first ever introduction to surf-in/surf-out.
Located just outside the hotel on Cox Bay Beach, the Surf Club Adventure Centre is the destination for fun for the entire family. Walking into the club, the friendly staff got us suited up and equipped with rental surfboards custom chosen for our size and skill level. From there, it was off to the beach to begin our private surf lesson.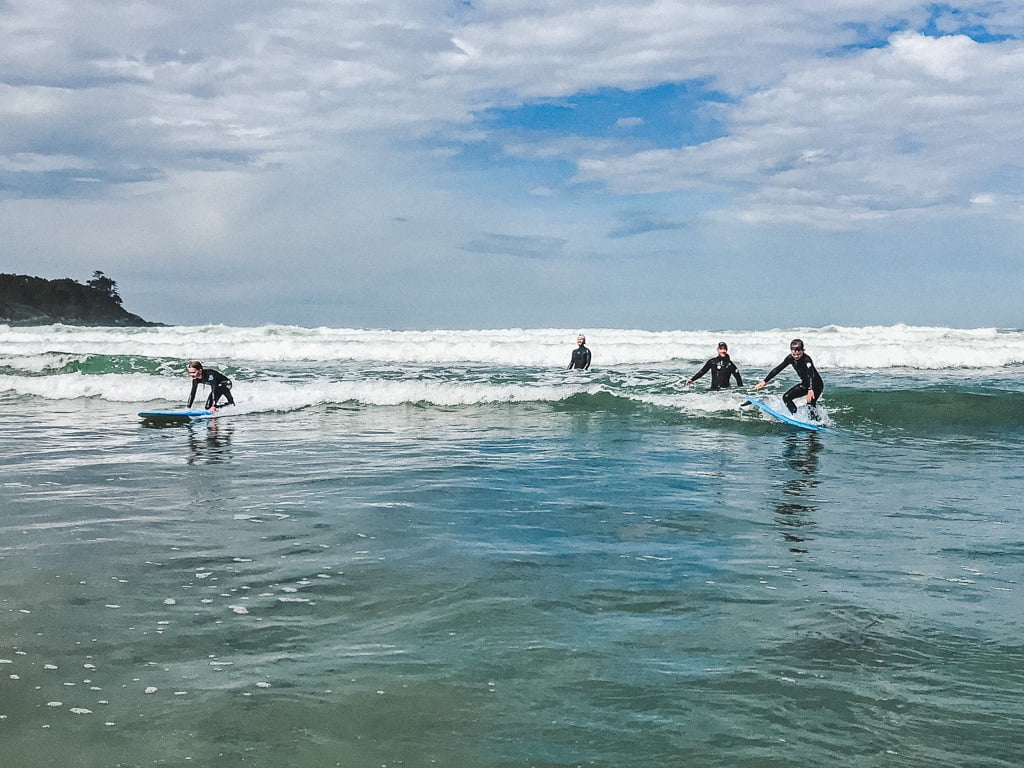 After getting a feel for the boards on the sand, we took to the waves and tried our hand at the famed Cox Bay surf. The entire family had a blast! One of the most memorable experiences of our life for sure.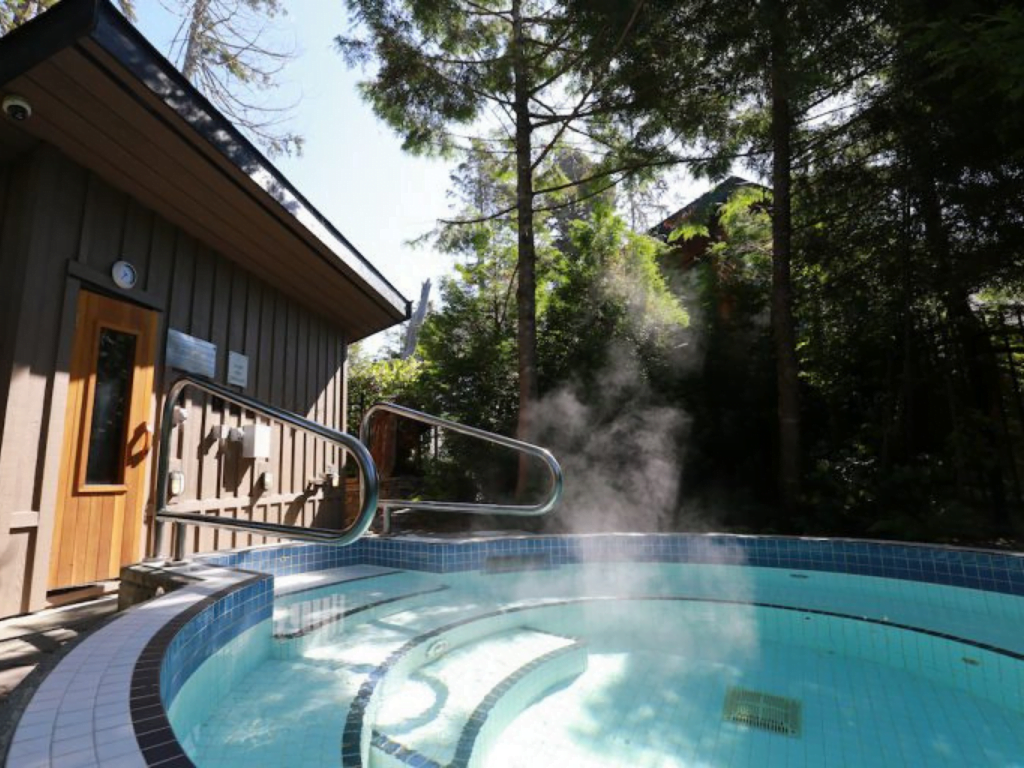 After getting our fill of the waves, it was time to come back in. This is where the Surf Club really shines. After so much time in the cool Pacific waters, we were ready to warm up. Thankfully, the Surf Club has a beautiful spa-style bathroom and changing room where we could walk right into a nice hot shower, wetsuit and all. After warming up and ditching the suit, we then were able to walk right over to a private hot tub for a proper post-surf soak. What a treat!
The Great Room Restaurant & Bar
Full of massive windows that offer breathtaking ocean views, The Great Room Restaurant & Bar is the ideal location for refuelling after a long day of adventure.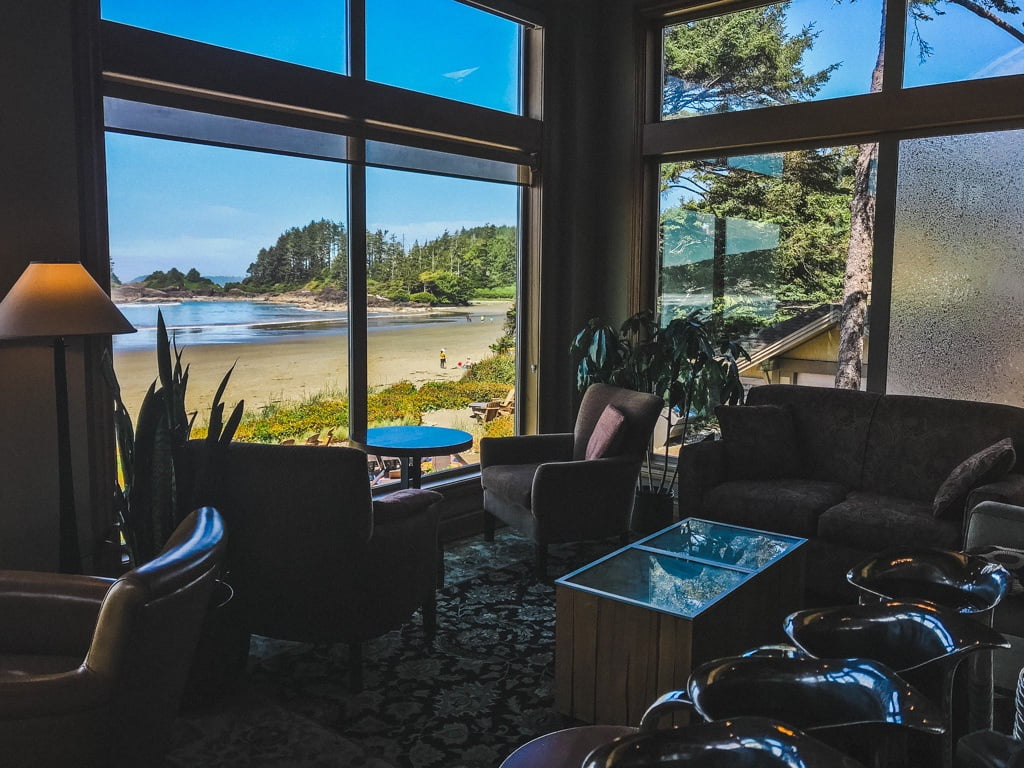 In addition to world-class fine dining all evening long, The Great Room offers a wonderful Happy Hour each and every day. Settling into the cozy, Canadian-lodge feel, our entire family was able to enjoy this time together each evening. Mom and Dad took advantage of some ridiculously cheap adult drinks, while our kids got to join in the fun by picking something special off the restaurant's kid-friendly "mocktail" menu.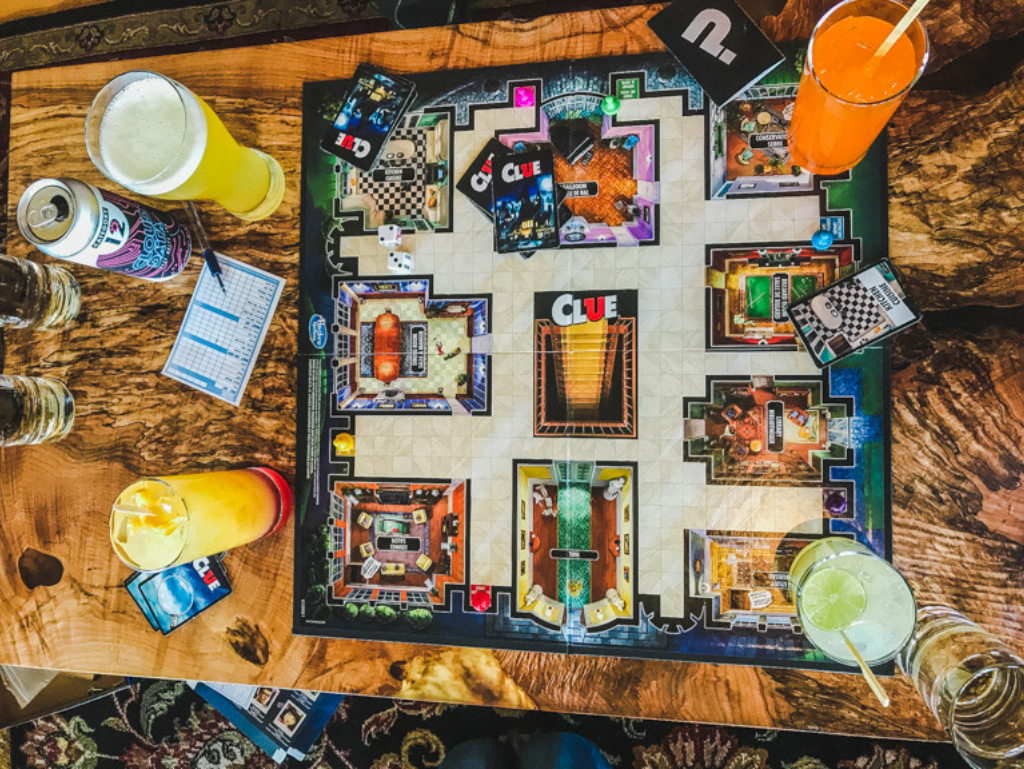 Drinks in hand, we snagged a couple of board games from the front desk and had our family fun in front of the large fireplace as we watched the sun go down over the horizon.
All Beach, All the Time
Another wonderful feature of this resort is it's private beachfront. With its quiet setting on Cox Bay Beach, Long Beach Lodge Family Resort Tofino offers guests unrestricted access to the waterfront 24 hours a day. Whether it's for an early morning surf or swim at dawn's first light, or an evening campfire to watch the sunset with your family, the beach experience here is second to none!
World-Class Hiking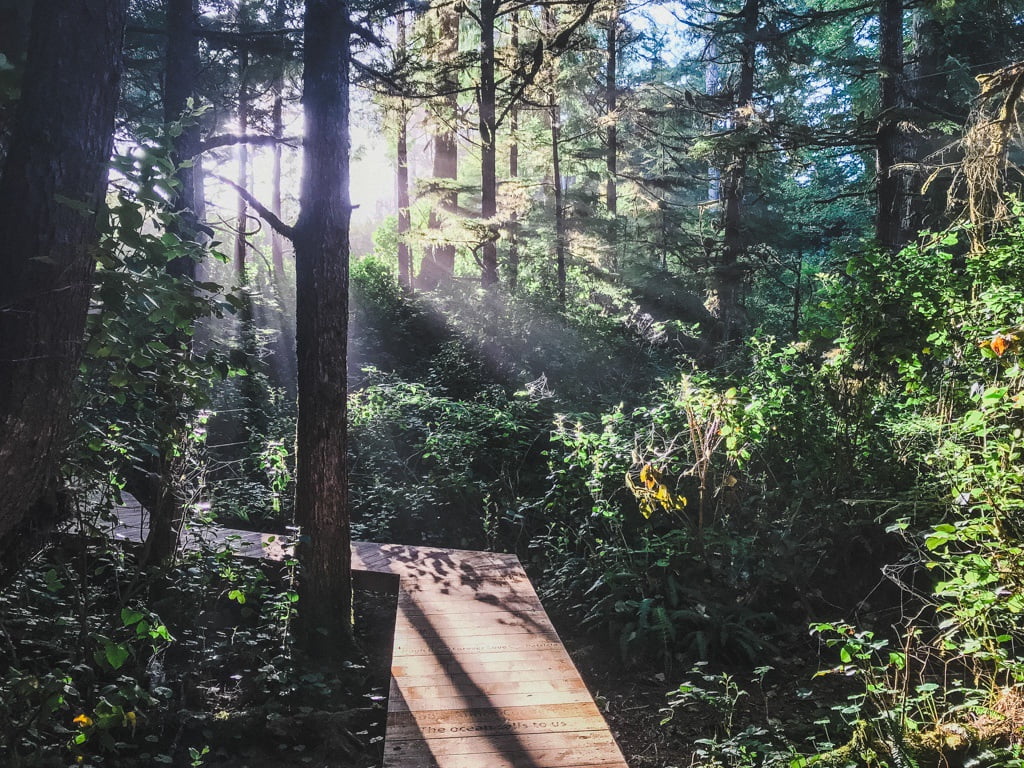 Vancouver Island is full of many natural wonders, and Tofino is no exception. Thankfully, Long Beach Lodge has a variety of family-friendly hiking trails and boardwalks that lead right up to the hotel, making family hikes as simple as lacing up your boots.
The last night of our trip, our family took a walk out to Pettinger Point. Weaving through a canopy of natural growth, the old wooden boardwalk twisted and turned until it eventually led us out onto the point itself. From there we were given one of the most breathtaking views of the ocean and sunset that we have ever experienced. A must-do when you visit Tofino!
The SandBar Bistro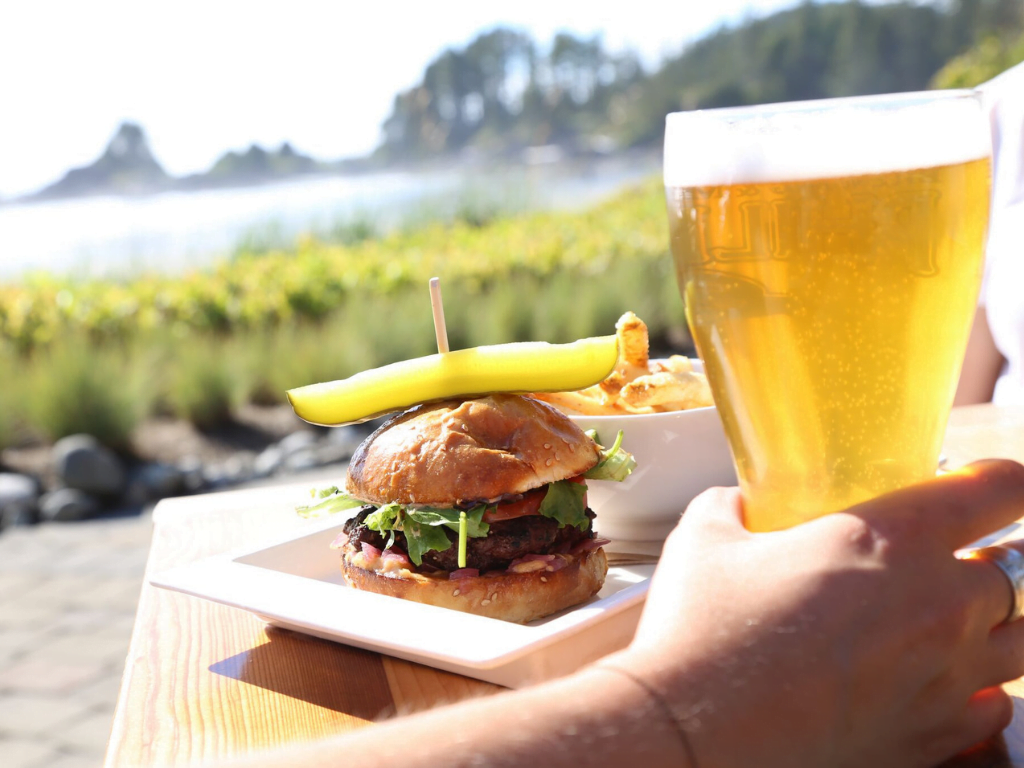 Our visit was just in time for the season opening of The SandBar Bistro, a beachside retreat offering amazing refreshments all summer long. Whether it's for a warm post-surf coffee or a snack and ice-cold beer, the SandBar Bistro is the perfect place to relax, enjoy, and unwind without ever having to take your eyes off the ocean.
Extra! Extra!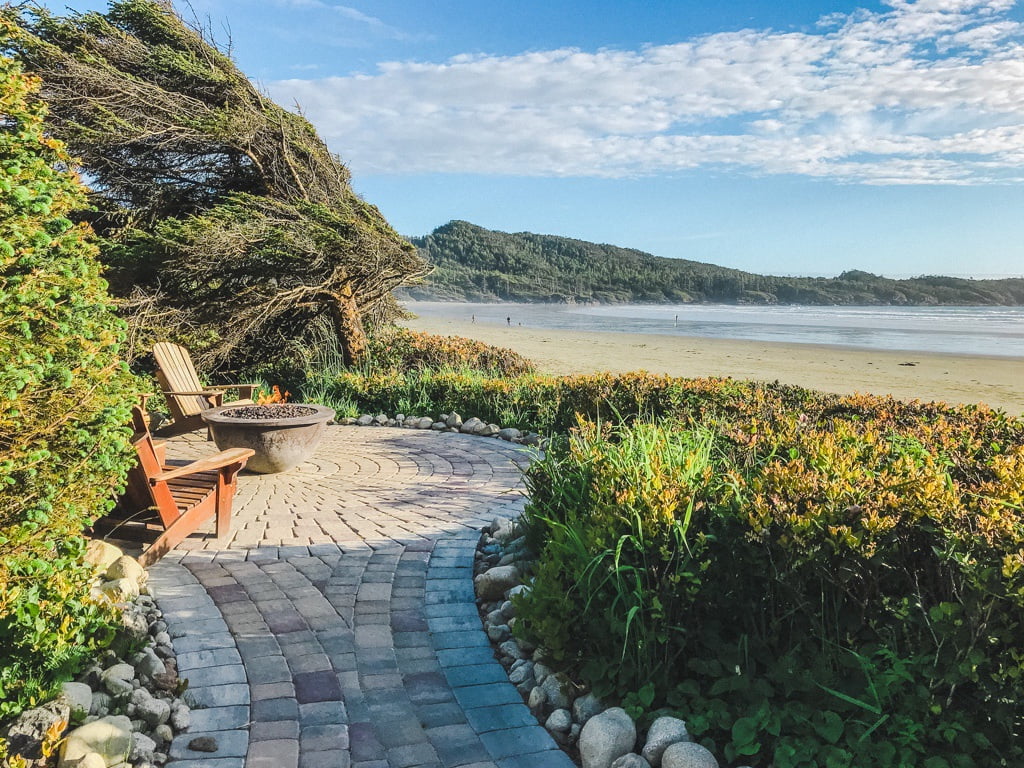 It would take me a novel to fully describe all the amazing amenities that Long Beach Lodge has to offer. In addition to everything discussed thus far, there is a seemingly endless list of fun activities offered year-round at the resort. From friendly games of beach volleyball to family movie nights and beach parties, the hotel staff does a wonderful job of making sure that everyone feels at home and has something fun to do every single night during their stay.
Plan Your Visit – Tips and Tricks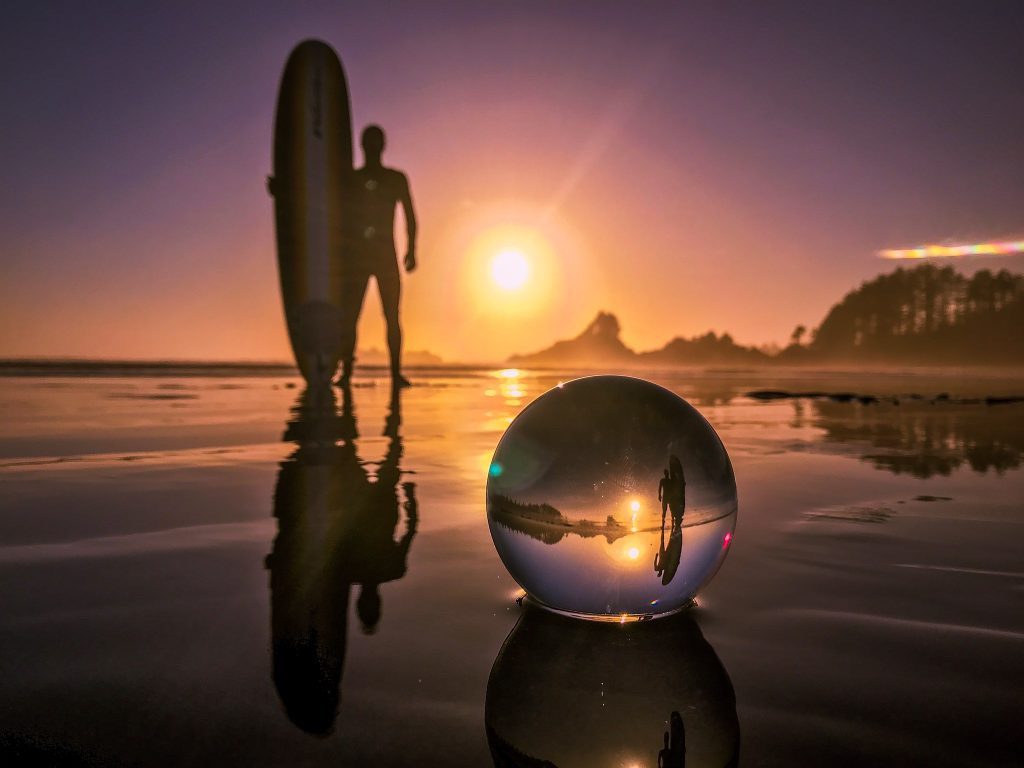 My first tip for anyone thinking about visiting Long Beach Lodge is simple: GO! I promise you it will be an amazing trip.
Like all Canadian adventures, the weather is something to be considered when visiting Tofino. While your mind may race to August as being the ideal month to enjoy it here, the locals actually refer to this month as "Fogust" due to the heavy fogs that roll in off the Pacific.
Our May trip was met with incredible weather that reached upwards of 25 degrees with plenty of sun, so don't be afraid to look at off-season visits. Same goes for storm season. As many returning guests at the resort shared with us, what may be limited in terms of outdoor activities is more than made up for in the incredible sights, sounds and smells brought upon by the natural beauty of the storms.
Our trip to Long Beach Lodge Family Resort in Tofino was the perfect long weekend for our family to relax, recharge, and most importantly, spend some quality time together. Families shouldn't be limited to one long trip a year to reconnect. By finding opportunities to travel to someplace special together – even if just for a night or a weekend – you'll ensure that bonds are always being strengthened, and memories are always being made, year-round. And at the end of the day, isn't that the whole point of travel?
I certainly think so, and I am happy to add Long Beach Lodge Resort to our family's list of perfect weekend getaways!
Learn more about our Tofino adventures in these articles!
Earning Laugh Lines at Long Beach Lodge
Surf's Up at the Surf Club Adventure Centre
Touring Tofino: Marine Adventures with Captain Josh
Is this a sponsored post?: While our stay at the Long Beach Resort was sponsored, all our thoughts, views and ideas are our own.